The Owner Takes a Wife
Buttoned-down Red Sox owner John Henry revealed a very different side of himself during his topsy-turvy courtship of Linda Pizzuti. (We've got the soul-baring e-mails and love-struck vacation photos to prove it!)
---
When Henry and Pizzuti were together, they felt as if they were a perfect match: They shared the same intellectual curiosity, the same zest for life, even the same love of Italian food. But when they were apart, family, friends, and fear of the press would bring their big age difference to the fore. Pizzuti's parents wanted their daughter to grow old alongside her husband. Our group of friends worried she'd have to fit herself into his life, rather than building one together with him.
Pizzuti's already-packed schedule became even more hectic as she joined Henry's world. When the Sox had home games, she'd put in a long day at work, then meet Henry and their friends at Fenway. They'd often go to dinner afterward, getting home around 2 in the morning. Then she'd wake up at dawn and do it all over again. Pizzuti was still protecting herself, taking pains to maintain her independence, but by the end of the summer, I was wondering if she was really enjoying herself.
Kane remembers what he saw as the turning point for Pizzuti and Henry: "She wants to be Linda Pizzuti, not Linda Henry. I think once she realized it wasn't his intention to form her, their relationship took off. He appreciates independent thinkers." I knew it was serious when Pizzuti told me she was going to Paris with Henry on a double date with Kane and Ransbottom. This was a big gesture for her, considering the pedestal she'd put that city on. She was announcing that she trusted him.
After Paris, the two were inseparable. For her birthday in early September, Henry arranged for a helicopter tour of Manhattan and dinner at the Four Seasons, topped off with a cotton-candy dessert he had special-ordered. Before the night was over, though, the age difference came up again. Pizzuti's parents were still trying to talk her out of the relationship; she couldn't entirely ignore where they were coming from.
Henry's head was spinning. But he also felt protective toward Pizzuti, and was willing to end things if the age difference proved insurmountable. After hours of emotional back and forth, they at last reached a breakthrough. "There are no guarantees in life," Pizzuti recalls deciding. "I could get hit by a bus tomorrow. I'm not going to walk away from this incredibly special connection for the fear that I could outlive him, or that society will disapprove. I know that people have and will judge me and make assumptions about my intentions. But this is love." She finally declared that night that she loved him.
Now she just needed to convince her family. Henry and Pizzuti hosted her parents at Sox games, and the Pizzutis, in turn, had invited Henry to dinner at the Fairmont Copley Plaza and to a Pops concert (Henry and Pizzuti ducked out to hit a Madonna show), but that hadn't been enough. So Henry joined the family's "chaotic" (their words) annual pilgrimage to Disney World, celebrating Thanksgiving there with Pizzuti's mom and dad, and her sisters and their young children. Recognizing the effort Henry was making—and how happy their daughter was when she was with him—the Pizzutis came around at last.
The proposal came one afternoon last December, while they were in New York to honor Henry's Roush Fenway drivers at the NASCAR awards dinner. In an elevator at the Four Seasons, he took Pizzuti's hands and said, almost in passing, "Don't answer today or tomorrow, but will you marry me?" About two weeks later, she asked, as casually as she could, "So, did you really propose to me that day in New York?"
"What did it seem like to you?" Henry said.
"Sort of like a letter of intent."
The couple has set a date for late June. Pizzuti always wanted an outdoor reception under a big white tent, and Henry, as it happens, has access to a suitable venue. After a small, family-only ceremony, they'll host friends at a party in the Fenway outfield. Pizzuti, who tried on and rejected some 50 dresses in New York, will wear a gown made by Boston designer Michael De Paulo, who is crafting an Old Hollywood–style number for her. But maybe because she's been a bridesmaid enough times to go pro, or maybe because of Henry's calming influence, not much about the wedding planning seems to be fazing her.
I was the first of our friends to see Pizzuti wearing her ring. It was Super Bowl weekend (it took the couple a while to find the right setting) and we were sitting by the pool at the estate they now share in Boca Raton. Later that night they entertained a few dozen guests at the on-site bar, which is decorated with Red Sox World Series trophies and the broken champagne bottle used to christen Henry's boat. News of their engagement had come out in the Boston gossip columns, and guests offered their congratulations as Pizzuti floated around the room.
"John has helped me to appreciate the moment," she says now. "I tend to be overscheduled, but he has a better balance in his life. He'll savor a sunset, a beautiful day, a laugh, a warm feeling. He has slowed me down a bit."
Still, Pizzuti won't let herself, or Henry, slow down too much. Two weeks after the Super Bowl party, we were off on the cruise through the Panama Canal. One day Pizzuti arranged for us to take a canopy tour in the jungle; the next she had us off exploring the streets of Panama City. Between those excursions, I watched as she and Henry practiced their rumba to a Beatles mix he had made for her. She jokes that their first dance as newlyweds might be performed by body doubles. They're taking dance lessons, and, while they're not ready for prime time, they crack each other up the whole time.
---
The Owner Takes a Wife: John Henry and Linda Pizzuti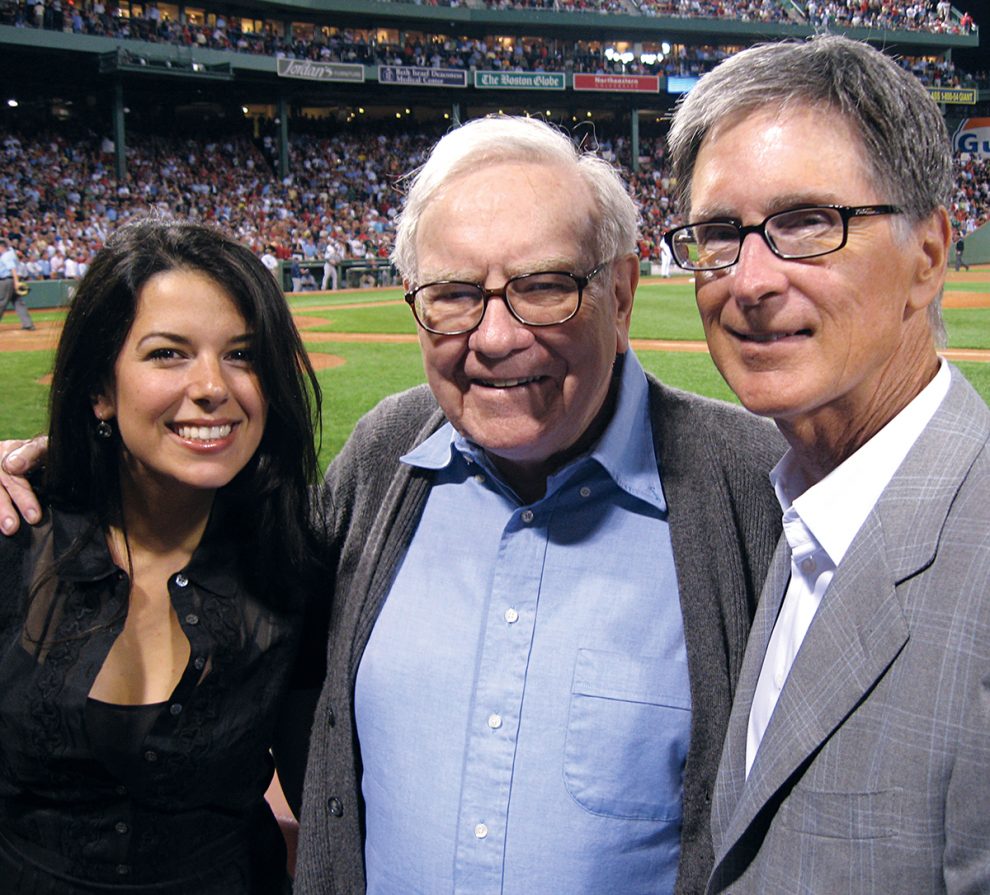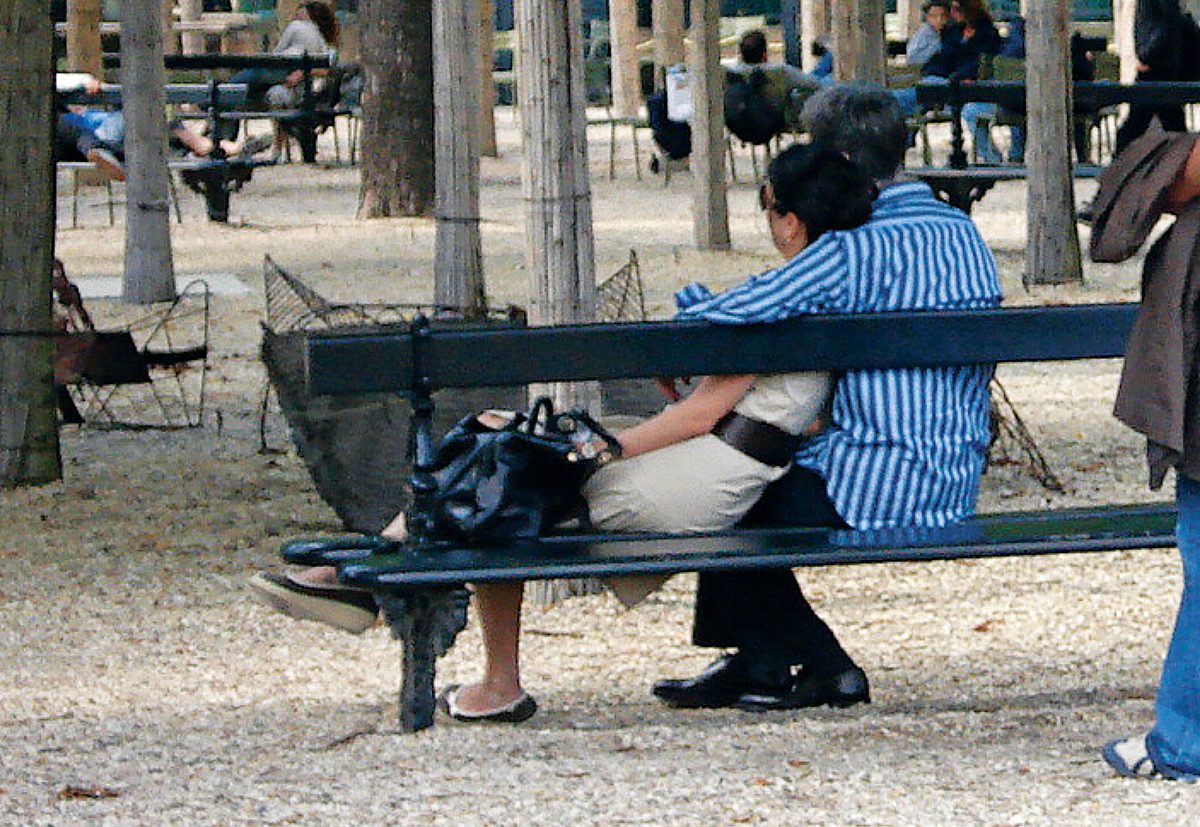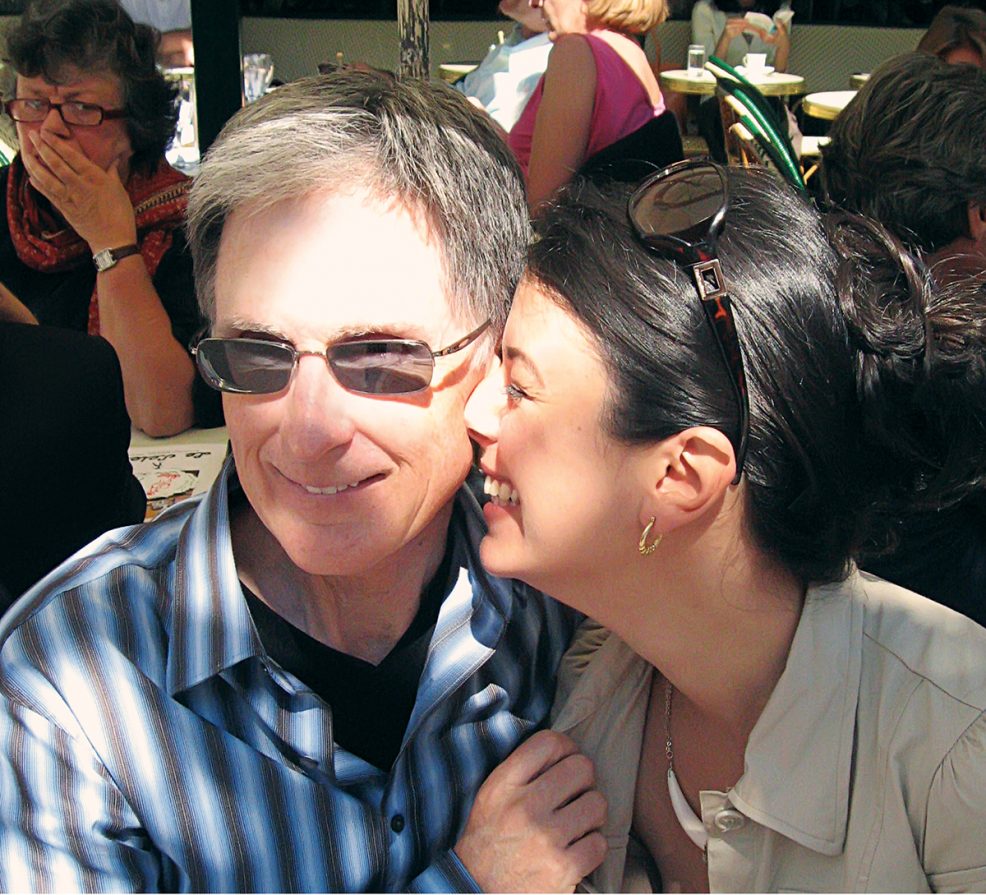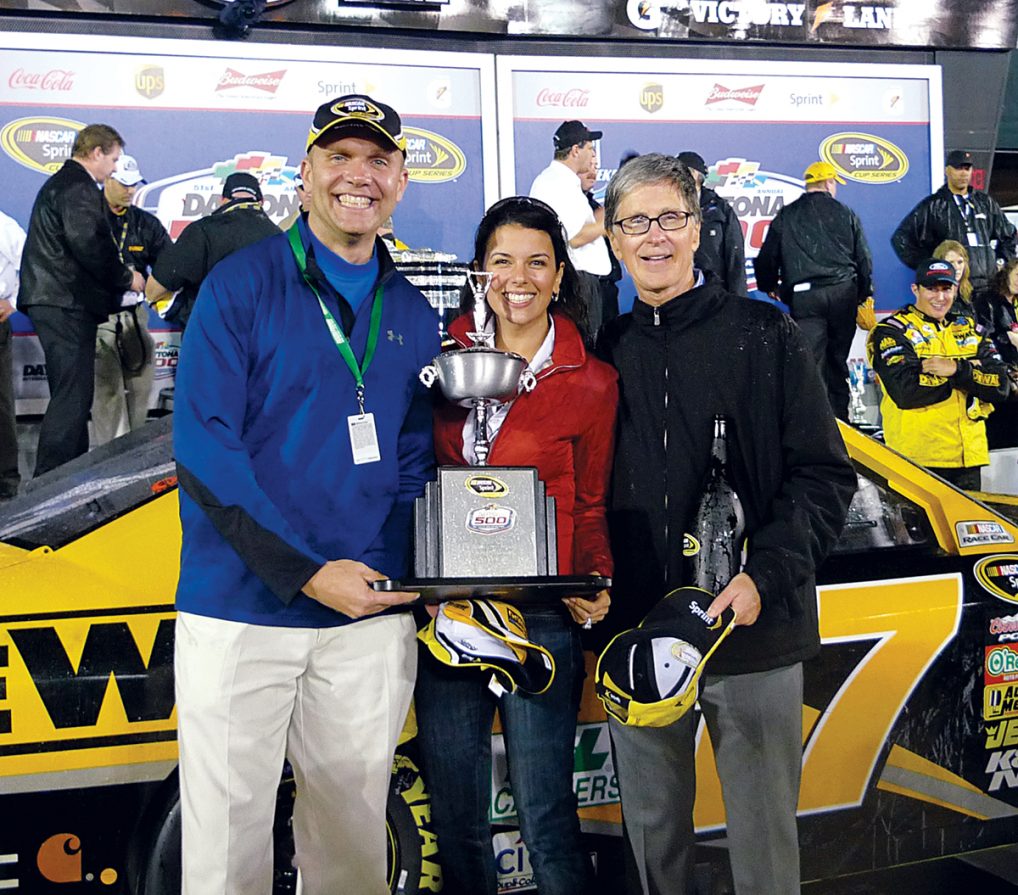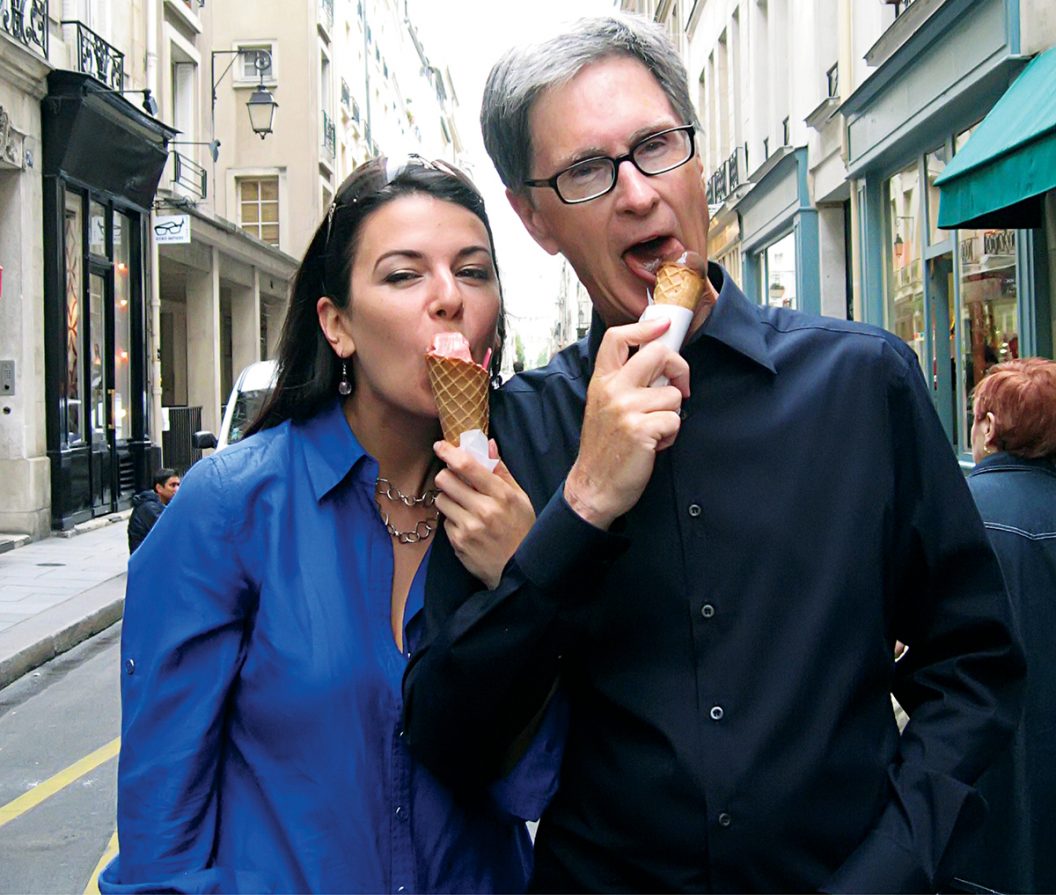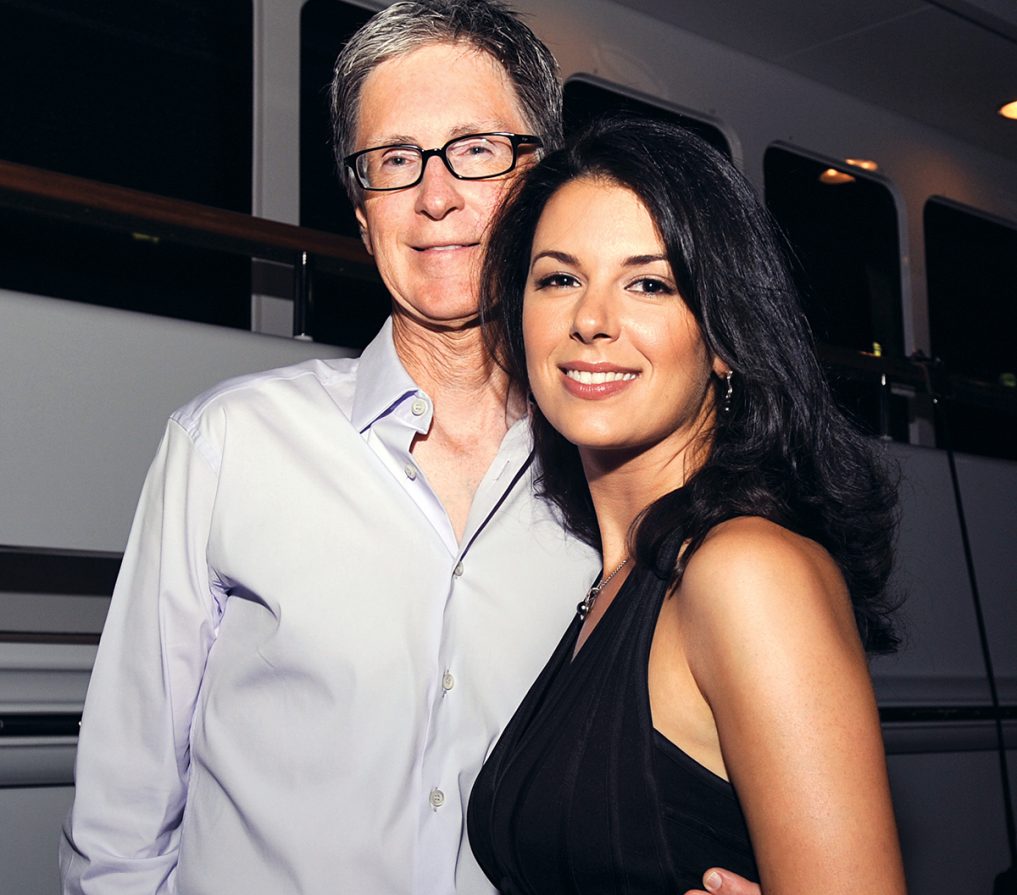 ---