Spring Arts Preview 2014
It's a new day. We've got a mayor who's promised to appoint a citywide arts czar—and keep the bars, and the T, open till the early morning. No more excuses, Boston: It's fun time. As we thaw out from a bone-chilling winter, we've gathered the city's top culture vultures to help you get reacquainted with that smoking-hot creative economy you've been hearing so much about. Ready?
Meet Sarah Paine Stuart, New England's next great memoirist who explores the high cost of living on our quaint revolutionary roads in Perfectly Miserable. In addition, check out 10 titles from local literary heavyweights, from the finish line to the Senate.
Guns and rock 'n' roll, old American quilts and modern Mexican couture, paintings of shining seas, New York streets, and America the beautiful are some of the sights in store around Boston this spring. Plus: a rare visit from one of the founding documents of Western democracy.
Magic, music, the media, and a modicum of gore get splashed across Boston stages this spring—along with Pushkin, Sontag, Sondheim, Shakespeare, and a couple of polar bears.
Meet a lab that's creating a new kind of cinema. Harvard's Sensory Ethnography Lab, an interdisciplinary program scattered about the university draws on the resources of the Harvard Film Archive, the Film Study Center, and the Anthropology Department.
Read about the good, the bad, and the Lake Street Dive. Plus: festivals, homecomings, and triumphs of "local losers" help Boston thaw after a long, cold winter—and conductor Benjamin Zander returns for a vigorous second act.
The Guardian of Concord
New England's next great memoirist explores the high cost of living on our quaint revolutionary roads. —Eugenia Williamson
Most of us think of Concord as a Revolutionary War battleground, the cradle of American literature, or the quintessence of affluent New England charm—a place where even the Dunkin' Donuts has a brass-on-cream sign. But the novelist Sarah Payne Stuart thinks of her hometown as a kind of New England Puritan Disneyland, with all the bombast, artifice, and manufactured happiness that such a designation implies.
"How can any child go wrong when they grew up in this happy little town?" Payne says, on the phone from her current home in Maine. "You just can't believe they'd become murderers or homeless or anything like that…but of course they do."
Stuart's upcoming memoir, Perfectly Miserable, is an acidic, hilarious, and monumentally self-deprecating account of its author's doomed love affair with the world's quaintest town. After an idyllic 1950s childhood traipsing through the woods immortalized by Louisa May Alcott and Henry David Thoreau, Stuart began to chafe against Concord's manic wholesomeness in her teenage years. She became a hippie and took off, eventually landing in New York. But when she became pregnant with her third child, Stuart felt her hometown's primal call. She left behind her advertising career and moved back, hoping to give her children the sublime upbringing only Concord could deliver.
And that, you might say, is where the trouble began. In Perfectly Miserable—which began as a 2012 piece for the New Yorker—she writes frankly about her and her husband's real estate folie à deux, which involved trading a nice house for a home in Concord's most exclusive neighborhood at the precise moment his business went south, then selling that property when they could no longer afford the mortgage. "The whole point of being a New Englander is that you want people to approve of what you are," she says. Life in Concord may seem perfect, "but there's always this sense you're not measuring up. You're constantly being judged."
"Concord has always been a haven for people screwed up about money," she writes in the book. This generalization includes herself, as well as her own family, a group of neurotic bluebloods with ever-dwindling trust funds. Stuart writes unsparingly about the blithe flashiness of the super-rich, new-money types taking over the town. But she was most anxious about outing her deliberately shabby WASP neighbors as the multimillionaires they are. "I was really nervous about it, because people who have old money don't want anyone to know they have any money," she says. "But then I got a letter from the Land Trust saying, 'You're the guardian of Concord.'"
When Stuart set out to write her newest book, she envisioned a historical account of Concord's famous authors, their families, and their dealings with the town. She reread Emerson. She became an expert on Thoreau. ("He's not that great," she says, but she did rent his house for a spell.) Stuart was particularly taken with Louisa May Alcott's sad and impoverished Concord childhood, spent coping with the outsize personalities of her parents, Amos Bronson Alcott (likely bipolar) and the long-suffering Abigail May, known to Little Women fans as Marmee, whom Stuart considers the "most disapproving woman of all time."
But Stuart's editor deemed her original idea "too New England" and encouraged the author to write about herself. Still, these long-dead heavyweights cast a long shadow over Perfectly Miserable, providing a guiding spirit in Concord even now. "To this day in Concord, Marmees still bound from the bushes," she writes. "These were the matriarchs of my youth, a landscape of cherished but not always cherishing women—mending their swimsuits, buying gingerly at the A & P, holding up the bank line with their satchels of rolled pennies, attacking the lawn with broken bamboo rakes."
Stuart's memoir serves in part as a eulogy to this militantly unassuming way of life: The Marmees, now in their nineties, are being pushed aside. "It was old money that settled Concord—rich, rich, miserable, masochistic Puritans with so much money…and they gave it away and they were ashamed of it," she says. "When I was growing up, you had no idea who had money. They looked very similar, and you just didn't know. The houses were really shabby. People went to public school. Nobody had help. But it really has changed."
Things started to shift right around the time she and her husband moved into a fixer-upper in the elite neighborhood Nashawtuc Hill, where "the money was so established and well bred you never heard its rustle." Amid the "dog-walking women in shapeless, comfortable clothes and men's boots" sprung up ostentatious new homes built by people who "came from everywhere but New England and were blissfully unaware of its shabby-genteel mandates…. The owners of the new houses actually seemed to enjoy living in them."
But not Stuart, not anymore: These days, the Guardian of Concord lives in northern Maine and New York City. From this remote vantage, she sees Perfectly Miserable as an ambivalent farewell to the town of her dreams. "I weep every time I say goodbye to Concord," she says, "but my husband says we're not allowed back."
---
From the finish line to the Senate, 10 titles from local literary heavyweights. —Eugenia Williamson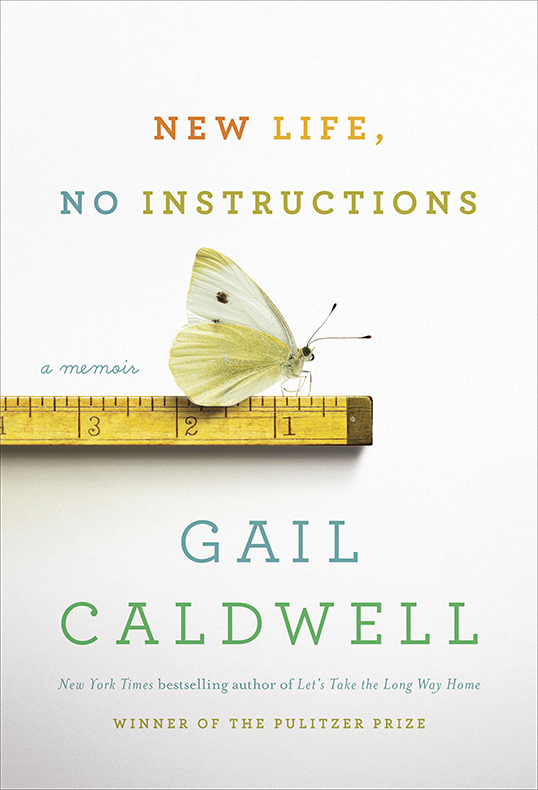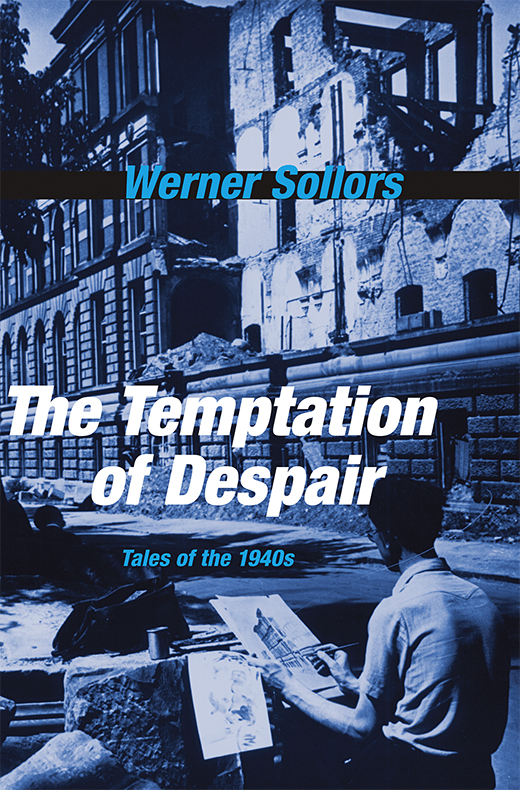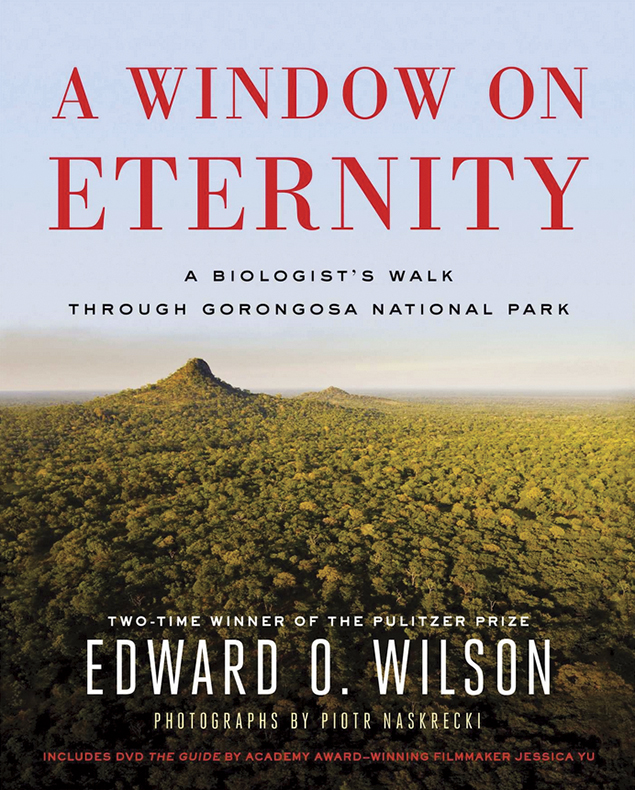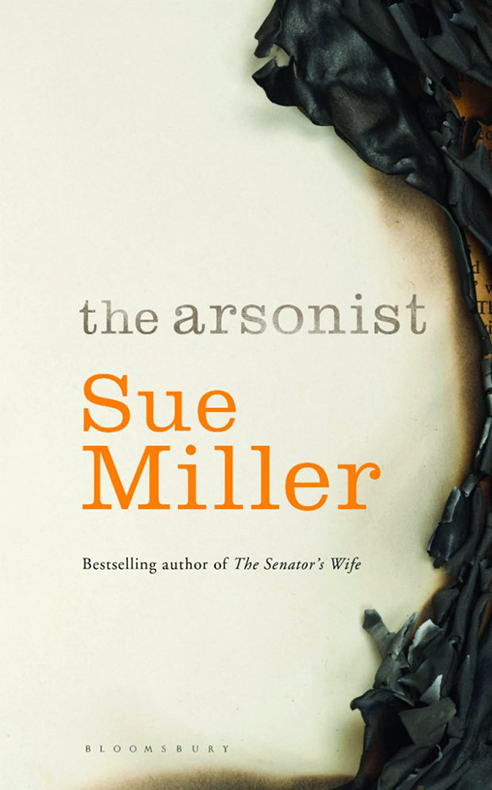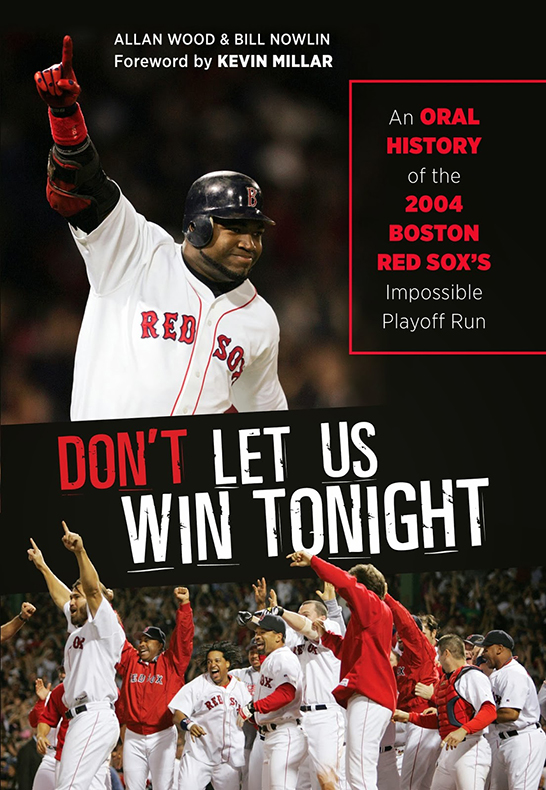 • • •
And the Dark Sacred Night
Julia Glass
Out 4/1, Pantheon
In the decade since she won the National Book Award for her first novel, Three Junes, Julia Glass has written three books. Her current novel tells a story of family secrets, catching up with Three Junes characters Lucinda Burns and Fenno McLeod. Glass will celebrate its release at the Concord Bookshop on April 6 at 3 p.m.
New Life, No Instructions
Gail Caldwell
Out 4/1, Random House
Gail Caldwell, former Globe book critic and Pulitzer winner, last dipped into memoir with Let's Take the Long Way Home, the story of her friendship with the late Phoenix columnist Caroline Knapp. She'll read from her new memoir, exploring the changes that come at mid-life, at the Harvard Book Store on April 25 at 7 p.m.
No Book but the World
Leah Hager Cohen
Out 4/3, Riverhead Books
Leah Hager Cohen's last novel, The Grief of Others, won universal acclaim for its deft portrayal of family misery. Her latest concerns a sister put to the test when her brother is accused of murder. Cohen, a creative-writing teacher at the College of the Holy Cross and Lesley University, will appear at Porter Square Books on April 3 at 7 p.m.
The Temptation of Despair: Tales of the 1940s
Werner Sollors
Out 4/21, Harvard University Press
In his new book, Harvard professor Werner Sollors examines the Second World War and its terrible aftermath in the Germany of his childhood, scouring primary sources such as diaries and films for signs of residual trauma. He'll speak at the Harvard Book Store on April 11 at 3 p.m.
A Window on Eternity: A Biologist's Walk Through Gorongosa National Park
Edward O. Wilson
Out 4/22, Simon & Schuster
When it comes to places of biological significance, who better to guide us than the legendary naturalist E. O. Wilson? In his forthcoming book, he takes us with him to Mozambique's Gorongosa National Park, a complex natural wonder nearly destroyed by war.
A Fighting Chance
Elizabeth Warren
Out 4/22, Metropolitan Books
After penning bestselling finance books with her daughter, Elizabeth Warren has written a hotly anticipated memoir of how she, a janitor's daughter, became a Harvard Law professor, and then a U.S. senator. She frames her policy views in a human light, offering personal anecdotes as well as the stories of those she encountered on her journey.
Remember Me Like This
Bret Anthony Johnston
Out 5/13, Random House
Bret Anthony Johnston directs Harvard's creative-writing department and has won acclaim for his journalism and his short-story collection, Corpus Christi. His first novel tells the story of a boy who goes missing from a small Texas town and is found a few miles away from his family; it's already being praised by heavyweights John Irving and Alice Sebold.
Love & Fury
Richard Hoffman
Out 6/3, Beacon Press
Emerson College senior writer-in-residence Richard Hoffman is a man of many modes—he's published three books of poetry, a collection of short stories, and now, with Love & Fury, two memoirs. His second autobiographical work tackles masculinity and baby-boomer baggage. Hoffman will read at the Harvard Book Store on June 3 at 7 p.m.
The Arsonist
Sue Miller
Out 6/24, Knopf
The setting of Sue Miller's ninth novel—a New England town cast into panic and suspicion when an arsonist starts burning homes to the ground—might give Somerville residents déjà vu. But readers can count on Miller, the bestselling author of While I Was Gone and The Senator's Wife, for resonant characters as well as pyrotechnics. She will launch the book at Porter Square Books on June 26 at 7 p.m.
Don't Let Us Win Tonight: An Oral History of the 2004 Boston Red Sox's Impossible Playoff Run
Allan Wood and Bill Nowlin
Out 4/1, Triumph Books
Ten years after the Sox creamed the Cardinals in the World Series, two sportswriters look back on how a team that hadn't won a championship in almost a century raced to the top of the heap. Wood and Nowlin mined accounts from everyone involved, from players to administrators to the doctor who saved Curt Schilling's ankle.
• • •
Remembering the Boston Marathon
Long Mile Home: Boston Under Attack, the City's Courageous Recovery, and the Epic Hunt for Justice
Scott Helman and Jenna Russell
Out 4/1, Penguin
— and —
Stronger: Fighting Back After the Boston Marathon Bombing 
Jeff Bauman and Bret Witter
Out 4/8, Penguin
Of all the books about the marathon tragedy to be published this spring, Stronger and Long Mile Home stand out as required reading. Runner Jeff Bauman's memoir recounts what happened after he lost his legs at the finish line. Globe reporters Scott Helman and Jenna Russell transformed the paper's extensive reportage on the bombings and their aftermath into a gripping narrative.
---
Guns and rock 'n' roll, old American quilts and modern Mexican couture, paintings of shining seas, New York streets, and America the beautiful are some of the sights in store around Boston this spring. Plus: a rare visit from one of the founding documents of Western democracy. —Greg Cook
Carla Fernández: "The Barefoot Designer"
As the daughter of the director of the Mexican government's National Institute of Anthropology and History, fashion designer Carla Fernández was raised with a reverence for historical traditions. Her designs mix Western high fashion with the rectangles and patterns of traditional Mexican blouses, ponchos, and wraparound skirts. And she's the founder of the Taller Flora fashion label, which works with indigenous groups—especially women's co-ops—to sustain Mexican textile traditions.
4/17–9/1, Isabella Stewart Gardner Museum, 280 The Fenway, Boston, gardnermuseum.org.
"Richard Estes' Realism"
This survey of one of the pioneers of photo-inspired realist painting that emerged in the 1960s demonstrates the New Yorker's magical ability to capture the gleam of light on cars, windows, and the waters of Maine, where he's spent time since the late '70s. As the paintings have aged, they've ripened with the heart-tugging feeling of moments irretrievably gone.
5/22–9/7, Portland Museum of Art, 7 Congress Sq., Portland, Maine, portlandmuseum.org.
Joe Wardwell
In this Boston painter's canvases, psychedelic words seem to burn through classic American landscapes of waterfalls, forested mountain lakes, and crashing ocean shores. The words, in fact, are lyrics from rock bands like Black Sabbath and Rage Against the Machine.
5/10–6/20, LaMontagne Gallery, 555 E. 2nd St., South Boston, lamontagnegallery.com.
"Turner & the Sea"
The 19th-century British artist Joseph Mallord William Turner's paintings of land and water are so lush and passionate and tumultuous that they split the opinions of his contemporaries. "Vibrating between the absurd and the sublime" was how the novelist William Makepeace Thackeray put it.
5/31–9/1, Peabody Essex Museum, 161 Essex St., Salem, pem.org.
Jordan Kessler "Lead and Silver"
The recent MassArt grad looks at America's gun culture via photos of targets and shipping cases. The guns themselves are absent, but you can sense their spirit, humming with annihilating power.
4/18–5/24, Gallery Kayafas, 450 Harrison Ave., Boston, gallerykayafas.com.
"Magna Carta: Cornerstone of Liberty"
One of four surviving copies of the 1215 charter that became the seed for modern English and American democracy makes a rare voyage from its home at Britain's Lincoln Cathedral to the New World on the eve of its 800th birthday in 2015.
7/2–9/1, Museum of Fine Arts, 465 Huntington Ave., Boston, mfa.org.
"Quilts and Color"
Quilts are America's old-time, no-prescription-required psychedelics. Here are prime examples spanning from the Civil War to World War II from the collection of Gerald Roy and the late Paul Pilgrim. They began acquiring antique textiles as part of their interior-decorating business in the 1960s—and were especially attuned to patterns of rings and triangles and bunches of grapes that will make your eyes pop.
4/6–7/27, Museum of Fine Arts, 465 Huntington Ave., Boston, mfa.org.
Kenji Nakayama "Etudes"
The hip Boston sign painter is perhaps best known for his project creating bespoke placards for beggars, though he also likes to turn out crazily elaborate stencil paintings of city streets and trains. One of his signatures is the pinstriping that he's previously used to decorate lettering on signs, antique saws, and motorcycles. Here it mutates into calligraphic abstractions.
4/14–5/18, Fourth Wall Project, 132 Brookline Ave., Boston, fourthwallproject.com.
"Urban Timber"
Wood construction is the subject of this Boston Society of Architects exhibit. From old New England (Hancock Shaker Village, the USS Constitution) to contemporary design, lumber is considered in many forms—composite, veneer, ancient, green, sensual, strong.
6/30–9/30, BSA Space, 290 Congress St., Boston, bsaspace.org.
Alix Pearlstein 
In Pearlstein's videos, performers move about, assemble into still tableaux, move again, and repeat. The results are curious, minimalist dances.
6/6–7/19, Samsøn, 450 Harrison Ave., Boston, samsonprojects.com.
Jim Hodges "Give More Than You Take"
This 25-year retrospective of Hodge's art reveals that at its heart is transformation—glass shaped to resemble tree branches, chains becoming spider webs, denim cut up and rearranged as tumultuous cloudy skies.
6/5–9/1, Institute of Contemporary Art, 100 Northern Ave., Boston, icaboston.org.
---
Magic, music, the media, and a modicum of gore get splashed across Boston stages this spring—along with Pushkin, Sontag, Sondheim, Shakespeare, and a couple of polar bears. —Carolyn Clay
Sontag: Reborn
Emerson/Paramount Center
5/6–5/18
Obie-winning New York–based troupe the Builders Association applies its "signature synthesis of video and sound" to the formative years of intellectual icon Susan Sontag in a solo show drawn from her early journals Reborn and As Consciousness Is Harnessed to Flesh. Actress Moe Angelos is the low-tech element.
Good Television
Zeitgeist Stage Company
4/25–5/17
Actor Rod McLachlan's 2013 playwriting debut, seen here in its New England premiere, investigates rather than sends up reality TV. When the producer of a show based on the A & E series Intervention (on which the writer's wife worked) travels to South Carolina to profile a very unstable meth addict, her own inner demons get out. David Miller is at the helm.
The Unbleached American
Stoneham Theatre
4/10–4/27
Ernest Hogan, called by some "the father of ragtime," was the first black American to play Broadway. He was also infamous for penning a spate of so-called coon songs, which he came to regret. Now Hogan is the subject of a new play by Michael Aman, which imagines a relationship between the elderly Hogan and a woman sent to care for him as he ponders mortality and his sullied legacy. Weylin Symes directs, with the powerful Johnny Lee Davenport filling Hogan's tap shoes.
SILA
Central Square Theater
4/24–5/25
Underground Railway Theater presents the world premiere of Chantal Bilodeau's play, winner of the first Woodward International Playwriting Prize. Set on Canada's Baffin Island, it looks at climate change through the lens of Inuit myth; of its eight characters, two are polar bears. Megan Sandberg-Zakian directs.
Into the Woods
Lyric Stage Company of Boston
5/9–6/7
Spiro Veloudos directs this revival of Stephen Sondheim's 1987 musical mash-up of the Brothers Grimm. The cautionary journey beyond happily-ever-after offers a giant, a witch, a wolf, and a warning against getting what you wish for. And here it fields an outstanding cast that includes Aimee Doherty as the witch and Maurice Emmanuel Parent as Red Riding Hood's lascivious lupine admirer.
Eugene Onegin
Emerson/Cutler Majestic Theatre
6/6–6/7
The Boston Ballet put Pushkin on point. Here the renowned 94-year-old Vakhtangov State Academic Theatre of Russia, known for its productions of classics such as Uncle Vanya and Anna Karenina, puts him on stage in a visually stunning adaptation by director Rimas Tuminas of the Russian master's 19th-century "novel in verse" in which love is rejected, then bitterly lost. Infused with the music of Tchaikovsky and Shostakovich, as well as with French and Russian folk songs, and featuring 45 actors, the production won the 2013 Crystal Turandot, Russia's most prestigious theater award.
Carrie the Musical
SpeakEasy Stage Company
5/9–6/7
A legendary Broadway flop in 1988, this singing version of Stephen King's tale of a bullied telekinetic teen was successfully revamped in 2012, and now drips into Boston in a production helmed by Paul Melone.
The Tempest
American Repertory Theater
5/10–6/15
Prospero may turn in his staff at the end of Shakespeare's play, but you can bet there will be "magic to do" before that in this adaptation by Aaron Posner and Teller (of Penn & Teller) of the Bard's pyrotechnic valedictory, with conjurations by Teller and songs by Tom Waits. Think "Full Fathom Five" to the tune of "Chocolate Jesus."
Smart People
Calderwood Pavilion
5/23–6/29
Artistic honcho Peter DuBois helms the Huntington Theatre Company's world premiere of Lydia Diamond's new play, an exploration of the tricky topic of race set during the 2008 presidential contest. Based on academic research on "implicit biases," it asks whether our prejudices might be wired into us. The collab has good karma: HTC's production of Diamond's Stick Fly hit Broadway in 2011.
Cassandra Speaks
Central Square Theater
6/5–6/29
The Nora Theatre Company presents this solo show starring terrific Shakespeare & Company vet Tod Randolph as the pioneering journalist Dorothy Thompson, who was married to Sinclair Lewis and thrown out of Germany by Hitler himself. Largely forgotten today, the subject of Norman Plotkin's play was Time magazine's second-most influential woman in America in 1939—right after Eleanor Roosevelt.
---
The Cruelty of Reality
At Harvard, meet the lab that's creating a new kind of cinema. —Peter Keough
Harvard's Sensory Ethnography Lab is hard to find. An interdisciplinary program scattered about the university, it is nowhere in particular and everywhere in general: Its minuscule staff and handful of students draw on the resources of the Harvard Film Archive, the Film Study Center, and the Anthropology Department. As Stephanie Spray, co-director of their newest film, Manakamana (which opens in Boston in April or May), jokingly puts it, it's "in the cloud."
You could almost say that SEL is not so much a place as a state of mind that fuses scientific objectivity and an almost spiritual faith in the power of film. And yet the laboratory has formulated a ferocious new documentary style that is transforming nonfiction filmmaking, and maybe cinema itself.
Take SEL's last release, Leviathan (2012), directed by the anthropologist Lucien Castaing-Taylor and Véréna Paravel. The camera's eye descends into the maw of a New Bedford fishing vessel as it sucks up and processes sea life. The filmmakers shoot from wherever their GoPro cameras can find access: underwater, between the legs of fishermen, upside down staring into the abstract patterns of angry seagulls, or eye to eye with a deck full of sloshing, half-dead marine creatures.
They edited the resulting footage into 87 kaleidoscopic minutes, set against a palpable, near-painful soundtrack orchestrated by SEL co-director and sound specialist Ernst Karel. The experience ranges from serene, psychedelic Escher-like patterns to the cinematic equivalent of waterboarding.
SEL was founded in 2006 by Castaing-Taylor, and in some ways its approach resembles conventional ethnographic filmmaking: For Leviathan, Paravel tells me via email, she and Castaing-Taylor "went out on six trips, for a total of perhaps two and a half months at sea…and ended up with around 300 hours of rushes." At the same time, though, the SEL technique draws on the subjectivity of first-person documentaries—but without the filmmaker appearing on camera. Most important, it leaves out an element common to both of those nonfiction approaches: language.
Despite, or because of, this, Leviathan did a respectable run in art houses and later on DVD and Blu-ray discs. It was successful enough for Hollywood studios to contact them to find out how they'd achieved their effects.
So far, though, SEL has made its biggest impression on critics, scholars, and cinephiles. The films have gotten rave reviews, won festival prizes, and appeared on the year-end lists of publications including the New York Times and the New Yorker. And in April and May, SEL productions will be featured simultaneously in Lincoln Center's "Art of the Real" program and at the Whitney Biennial. Says Lincoln Center program director Dennis Lim, "These films have already been influential in expanding many people's ideas of what a documentary could be. My guess is that Leviathan in particular will come to be seen as one of the most influential films of our time."
Castaing-Taylor, for his part, finds all the fuss embarrassing. "I think it's stupid," he says of the hype. "They're always on the lookout for some new fashion."
We're sitting in an SEL studio in a modest building on the fringes of the Harvard campus. It consists of three rooms, one of which is full of computers and editing equipment. No one is using them at the moment.
On the coffee table next to us rests a plastic model of a human brain beside a book on Chernobyl. A painting of a carcass (Untitled, from Maxwell's Lair, by Emilie Clark) dominates one wall. On another wall hangs a horse's skull punctured by a bullet hole, a souvenir of Castaing-Taylor's days making Sweetgrass (2009), a film about a sheep roundup in Montana that he co-directed with Ilisa Barbash. A whiff of incense lingers, perhaps sandalwood.
Genial and bearded with a Liverpool accent, the fortyish Castaing-Taylor asks to be quoted not at all, or as little as possible. He doesn't want to be the center of attention.
We talk for more than an hour. He explains how, unlike most ethnographic documentaries that try "to express in propositional prose the sense of the infinite magnitude of human existence that can't be transcribed," their films try to move beyond voice-overs and talking heads to confront raw existence.
For his next project, Castaing-Taylor is making a feature combining fiction and nonfiction. "It's about sex and cannibalism," he says. "What is more basic to human existence than sexual desire?"
Cannibalism? I ask. He points out how cannibalism has been a prominent topic in the history of anthropology, though mostly the ritualistic kind practiced in non-Western cultures. But he is more interested in "sexual cannibalism," the modern, consensual kind in which people advertise on websites for someone to have sex with them and then eat them. "It happened in Germany," he says, adding, "It's illegal."
Before I leave he insists that I talk with other SEL members. They are more articulate, he says. And don't mind being quoted.
I had already called on Stephanie Spray, who is on campus. We talk in a quiet office in Sever Hall's Film Study Center.
I had just seen her film Manakamana. Where Leviathan assaults, Manakamana soothes. But both challenge the viewer.
The premise is deceptively simple. In Nepal, Spray and her collaborator Pacho Velez make trips in a cable car with pilgrims to the shrine of the title deity. The film consists of single takes from a fixed camera facing the other passengers, each shot running the entire 10-minute trip to the temple. Then they do the same with a different party going back again. Each trip, back or forth, ends in the din and darkness of the station.
It's like riding the Green Line and spying on people, wondering about their lives. Every gesture and glance takes on significance and mystery. Here you're doing the same when, bang, the darkness comes, and it starts again.
I ask Spray, "Is this a metaphor for death and rebirth?"
"Samsara," she agrees. "It's an attempt to touch the real. Not that there is any absolute."
On the desk I notice the book Let Us Now Praise Famous Men, the film critic James Agee's collaboration with the photographer Walker Evans, an account of their eight-week sojourn with Alabama sharecroppers during the Depression. It's required reading for SEL students.
"It's our bible," Castaing-Taylor says when I ask him about it. He quotes from the book: "'The cruel radiance of what is.' That's our goal. To get away from the conventions that constrain and prettify film and to get back to the cruelty of reality."
---
The Good, the Bad, and the Lake Street Dive
Davids Letterman and Remnick may love them to death, but America's newest roots-pop sensations are still Bostonians at heart. —Maura Johnston
It's a cold February Friday in Harvard Square, but inside the Sinclair, on Church Street, the room is ablaze. The capacity crowd is here to celebrate the Boston-bred band Lake Street Dive's second album, Bad Self Portraits (Signature Sounds), and it's a kind of reunion—these fans have been with Lake Street Dive since the beginning.
"I think all of us have loved playing in Boston, but especially now," says bassist Bridget Kearney, whose skill on the upright gives the group's live show extra swagger. "[Our] new audience knows us for a certain small window of our band history, and going back to Boston, there are people in the house who know all of our first songs from 10 years ago. So that's awesome."
Ah, yes, that "new audience." Lake Street Dive—Kearney, vocalist Rachael Price, trumpeter/guitarist Mike "McDuck" Olson, and drummer Mike Calabrese—have experienced quite the whirlwind over the past two years. Though they've been together since the early 2000s—they met while attending the New England Conservatory of Music—their big break came in 2012, when a video of the band standing on a Brighton street corner became a YouTube sensation, as did the covers-heavy EP, Fun Machine, that accompanied it. That video—a sultry, single-mike cover of the Jackson 5's "I Want You Back," with lightly brushed drums, upright bass, trumpet, and the group's devil's-food-cake harmonies—sums up a lot of Lake Street Dive's appeal, placing their conservatory training at the front in an almost modest way that didn't overshadow the song's fundamental melodic appeal.
"The central reason why we call ourselves a 'pop band,' and what appeals to us [about] pop music, is the immediacy of it—the visceral appeal," Kearney says. "We're not trying to make music that is fundamentally super-challenging to listen to. That's not the first goal for us. We want to make music that people are going to enjoy, and that's going to be pop…ular." She laughs.
T-Bone Burnett was one of the people who took notice of the band's alchemical abilities, and he invited the band to play at New York's Town Hall last September as part of the "Another Day, Another Time" concert. The show, which celebrated the Coen Brothers' Inside Llewyn Davis, had a ton of Big Apple–based tastemakers in attendance—including New Yorker editor David Remnick and a Letterman booker. Lake Street Dive laid down a performance of "You Go Down Smooth," a swinging Bad Self Portraits track about being drunk on bad love, and the raves rolled in. "Amy Winehouse by way of Michael Jackson," Remnick called it—an assessment that's in line with the band's pop outlook.
"We're influenced by pop music from a bunch of different eras," Kearney says. "One of the things people hear most in it is some of the more retro pop music we're into—the Beatles, Motown. That's definitely some of our favorite music to listen to, so it makes sense that those sounds would be present in our music. But we're also into a bunch of current music—Beck, the Dirty Projectors, Rubblebucket."
Bad Self Portraits splits the difference among a handful of classic pop idioms. Price's velvety voice has just enough grit—and the arrangements are just crisp enough—for Lake Street Dive to do double duty at cocktail bars and rock clubs. Each member has a hand in writing the skeletons of songs (Kearney, for example, wrote the heartbroken title track), but the band's workshopping process involves collectively arranging both the track and—crucially—the vocal harmonies, which curl underneath Price's enigmatic purr in ways that make them sound plush. "I think that adds a coherence to a collection of songs that are written by four different people," Kearney notes.
After playing to a series of sold-out crowds across America this spring, Lake Street Dive will come back to Boston for a show at Royale, a sprawling downtown palace that's quite a ways from the band's scruffier beginnings. "We did some of our first shows at Toad, in Cambridge," Kearney recalls. "It's just a perfect, tiny dive bar where we learned how to be a band. Now that we're playing bigger venues, I sometimes imagine myself still in Toad to get into the right place. Toad and the Lizard Lounge and Club Passim were the clubs in Boston that really took us under their wing when we were first getting started, and we're so grateful to the people who run those spots."
On that Friday in Cambridge, gratitude flowed back and forth—the audience sang along with Lake Street Dive's originals and covers, while the band declared from the stage that it still considered Boston its hometown. Later on, after the bar closed, the band would make its Late Show with David Letterman debut. They threw down a performance of Bad Self Portraits' title track that caused the notoriously sardonic Letterman to ask them if they'd be interested in coming back "every night—can you do that?" Given Lake Street Dive's increasingly tight schedule, the residency offer probably wouldn't work out. But the idea of them bringing something new to the Ed Sullivan Theater stage night after night isn't too farfetched.
Lake Street Dive plays April 6 at Royale, 279 Tremont St., Boston, lakestreetdive.com.
---
POP
Festivals, homecomings, and triumphs of "local losers" help Boston thaw after a long, cold winter. —Maura Johnston
The Both, The Both
(SuperEgo, out April 15)
In 2012, Ted Leo and Boston new-wave icon Aimee Mann toured together and later began collaborating as #Both. They've since dropped the hashtag from their name and recorded a briskly smart, self-titled full-length. The combination of Mann's precise songcraft and Leo's punk-honed chops is a delight; The Both is crisp and wry, full of well-appointed pop songs in which Mann's sullen, muscular alto provides a grounding counterpoint to Leo's rich tenor. Bonus: Their onstage rapport should be in even finer form by the time they hit Boston in April.
4/25, Paradise Rock Club, 967 Commonwealth Ave., Boston, the-both.com. 
Pile, "Special Snowflakes"
(Exploding in Sound)
You know you're making waves when other bands are writing songs about you. Earlier this year, local noise-pop outfit Krill put out "Steve Hears Pile in Malden and Bursts into Tears," a valentine of sorts to the effects of this quartet's shoulder-shaking, scene-beloved rock. Even Pile's slower jams inspire aggressive moshing: the lead song from their new single, "Special Snowflakes," trades quiet guitar interludes with screamy freakouts until it screeches to a halt. It'll turn Great Scott into a combination mosh pit/ballet studio.
3/30, Great Scott, 1222 Commonwealth Ave., Boston, pile.bandcamp.com.
"New England Metal & Hardcore Festival"
This three-day, two-stage salute to face-melting metal and hardcore goes up for the 16th time in mid-April. Springfield metalcore outfit All That Remains headline day one, while renowned Boston hardcore metallurgists Sam Black Church—reuniting for their third performance of the 21st century—anchor the local offerings.
4/17–4/19, the Palladium, 261 Main St., Worcester, metalandhardcorefestival.com. 
"Together Boston"
This weeklong, multi-venue "celebration of music, art, and technology" features talks, screenings, and art installations. Mos Def plays the Wilbur on May 15; the music lineup also includes U.K. dance producer Sophie. The documentary I Dream of Wires, which examines the resurgence of the analog synth, will screen at the ICA.
5/11–5/18, various locations, togetherboston.com. 
Mean Creek, Local Losers
(Old Flame, out April 8)
The latest album by this feisty four-piece is the best recording to date of the undeniable energy the group brings to its raved-about live sets—imagine Springsteen headlining a basement show. The vocal interplay between Chris Keene and Aurore Ounjian is particularly arresting on the hungry "Johnny Allen," while Kevin Macdonald's strident bass playing provides a solid yet pleasantly loose anchor.
4/25, the Middle East, 472–480 Massachusetts Ave., Cambridge, 617-864-3278. 
Slaine, The King of Everything Else
(Suburban Noize, out June 24)
Depicting Boston's hard-knock life on record and in film (he played the heavy in Ben Affleck's Gone Baby Gone and The Town) comes naturally for this MC, who's been rapping since he was nine years old. Darkness dominates his work, although he did tell the news site HipHopDX that his next album—the hyper-autobiographical The King of Everything Else—will be lighter, like "a combination of Hunter S. Thompson and Chris Farley."
"Boston Calling"
The third installment of Boston's big downtown festival is a little bigger: It now runs Friday to Sunday. Early-aughts indie titans Modest Mouse and Death Cab for Cutie headline the weekend days, joined by practiced festival hands such as Hawaiian strummer Jack Johnson, heart-rending Long Islanders Brand New, and sisterly duo Tegan and Sara, not to mention new kids like Bastille and the Neighbourhood.
5/23–5/25, City Hall Plaza, bostoncalling.com.
TAANG! Records: The First 10 Singles
Back in the 1980s, the legendary indie label TAANG!—a tortured acronym for "Teen Agers Are No Good"—helped put Boston's underground scene on the map. This year, on Record Store Day, April 19, it's coming back. The label is reissuing 10 of its early 7-inch singles—including sides by the Lemonheads, Slapshot, Moving Targets, and Gang Green—as a limited-edition, vinyl-plus-CD box set, with liner notes by founder Curtis Casella.
Eli "Paperboy" Reed, Nights Like This
(Warner Bros., out April 29) Brookline-bred, Mississippi-taught retroist Eli "Paperboy" Reed gave Boston a peek at his forthcoming album, Nights Like This, when he played the Sinclair this past Valentine's Day. The frantic "Woo Hoo" shows off his falsetto and ability to turn a wordless phrase into an incitement for a party; "Shock to the System" (co-written with Fitz & the Tantrums' Michael Fitzpatrick) splits the difference between Sam & Dave and Bruno Mars.
---
CLASSICAL
The Church of Zander
Nearly sunk by scandal two years ago, the conductor is back for a vigorous second act. —Zak Jason
On a recent afternoon, Benjamin Zander stood at the prow of 117 musicians—the oldest barely legal to drink—and drove them into the stormy heart of Mahler's Symphony No. 5. Zander growled, roared, and barked from the podium, drenched in sweat, dabbing himself with a bath towel dangling from his music stand every few minutes. Then he slashed the air with his baton, and the orchestra came to a full stop.
"This moment is a wild, terrifying tango of death," he intoned in his British accent, addressing two pubescent clarinetists. "Can you play that again with more cojones?"
This scene would have seemed unlikely, if not impossible, two years ago. In 2012, Benjamin Zander's career looked like it was kaput: A scandal had cost him his 45-year reign as a pedagogical deity at the New England Conservatory, and it seemed the conductor would simply fade into ignominy.
Yet here he is, on the cusp of 75, more vigorous than ever. Not only is he helming a new youth orchestra, but he is also leading the Boston Philharmonic Orchestra into its 35th season—playing Symphony Hall on April 25 and holding a celebratory gala the following night. On the side, he's performing and guest-conducting with orchestras from Virginia to Malaysia, and giving motivational speeches to corporate executives. It's a second movement no one could have predicted—except those who know him well.
"The wounds are still open," says his former wife and close friend, Rosamund Zander. "But he doesn't visit them. Ben doesn't spend time doing pointed work on himself; he's out there in the public."
Born two years after his Jewish parents fled Berlin, Zander dropped out of high school at 15 and trained as a cellist under the Spanish virtuoso Gaspar Cassadó. He came to Boston in 1964 on a Harkness Commonwealth Fellowship to study at Harvard and Brandeis and wound up at NEC, where he cofounded and developed NEC's partnership with the Walnut Hill School for the Arts. He took the program from seven students to 90, and transformed a fledgling youth ensemble into an orchestra that brought connoisseur audiences from Brazil to China to tears.
"You could try to temper him, but it wouldn't happen," says longtime BPO cellist Armenne Derderian. "Especially with the kids, he's incredibly dramatic. He wants a holy explosion of fabulous music, full commitment, for you to sink yourself into the music in a way no other conductor demands."
Former NEC student and current BPO violinist Joshua Peckins says, "He treated all of us like real musicians and real humans."
Zander's downfall came in early 2012. At the time, a scandal was unfolding at Penn State—after former football defensive coordinator Jerry Sandusky was indicted for decades of raping children, 46-year head coach Joe Paterno was fired in November 2011 for failing to fully report his knowledge of the abuse. This set the backdrop for the NEC administration's discovery that a videographer Zander had hired to tape the youth orchestra's rehearsals was a convicted child rapist. Worse, that Zander had known about the conviction before hiring him, and had even written character testimony for the man at his sentencing in 1993.
NEC president Tony Woodcock had no great love for Zander; the previous summer he had forced the conductor to agree that he would retire in 2013. Armed with the new information, Woodcock fired Zander outright on January 12, 2012. Reactions were polarized. Students picketed an NEC benefit and wrote a petition for his reinstatement. Many companies canceled his motivational speeches. Some pundits excused his behavior; other cited his "breathtaking irresponsibility."
"Nobody gained from that," Zander says from a seat beside his fireplace, where above the mantel sits a bumper sticker that reads: A positive attitude may not solve all of your problems, but it will annoy enough people to make it worth the effort. "And I don't blame anybody. It was the atmosphere of the time. Everybody was so sensitive. If they thought it out a little more deeply… " He pauses there. That's all he wants to say on record.
But Zander has a history of snatching victory from defeat. For example, the board of the amateur Civic Symphony Orchestra of Boston fired him in 1979 for going against their edict of performing more contemporary American music. Instead, he'd persistently scheduled masterworks of Mahler, Beethoven, and Dvorak. "It was becoming the Ben Zander orchestra and not the Civic Symphony," one of the board's vice presidents told the Globe. Days later, however, every CSO musician joined Zander in founding the semiprofessional BPO, the group that has made him one of the world's top Mahler interpreters.
And again, in the late 1980s, as his marriage to Rosamund fell apart, the pair agreed to attend the Landmark Forum—a three-day seminar popular among corporate executives but often lampooned in the media for its hokey insistence that participants disclose their deepest feelings. The seminar did not save their marriage, but it transformed their relationship. "Rather than getting lawyers to destroy each other, we created this new world," Zander says. Together they wrote the self-help book The Art of Possibility (2000). Zander still preaches its message on the public-speaking circuit, where he has also become a cult figure. Today, he and Rosamund live separately, but her landscape paintings fill the walls of his home, and they speak every day.
This time, as the scandal unfolded and Zander sheltered from reporters, Rosamund and NEC colleagues in his corner convinced him to start the tuition-free Boston Philharmonic Youth Orchestra, a "possibility organization" that shapes both musicianship and interpersonal philosophy. He held auditions in his home. More than two dozen students fled NEC. In all 170 tried out, and Zander brought on 117. They met for the first time a year and a half ago and debuted in November 2012 with a nearly sold-out and rave-reviewed performance of Strauss's Ein Heldenleben in Symphony Hall.
Zander begins every Saturday BPYO rehearsal with a whimsical assignment such as "Feel a spring in your step" or "Fail with spirit" and gives each young musician a blank sheet of paper to reflect on their musical and personal growth or struggles, reflections Zander often posts on the BPYO Facebook page. Since their founding, they've performed at the Concertgebouw, in Amsterdam, and at Carnegie Hall, a performance the New York Times called "brilliantly played, fervently felt."
Zander's omnipresence has also maintained his semiprofessional BPO as a serious competitor to the 133-year-old, $413-million-endowed Boston Symphony Orchestra—this in an age when most American cities strain to keep a single ensemble alive. He pumps funds from his possibility seminars into the BPO. "I'm the Robin Hood of classical music," he says. He's a consummate marketer: While most conductors save their energy backstage, Zander cackles with patrons in the lobby and presents deeply researched and lyrical preconcert talks. Zander often says, "My definition of success is not wealth, fame, or power. It's how many shining eyes are around me."
Retirement is not on the horizon. "He's a teenager in many ways, avoiding structure, avoiding settling down," says BPYO artistic adviser and former NEC dean Mark Churchill. "I'll give him another 20 or 25 years, no question."
When that happens, what will become of his orchestras? "It's almost impossible to imagine the BPO without him," Peckins says. "It wouldn't be the BPO without Ben," Schwartz says.
Back at rehearsal, Zander let the Mahler proceed for a few bars, and then cut off a woodwind solo. "Here, you're searching," he said, clasping his hand, as if catching a fly without squashing it, and looked up at the 40-foot ceiling. "Searching for some truth that you don't know where to find." When the flutists played it back, the phrase became less robotic and much more inquisitive, human.
"Ha!" he shouted as they continued.
"I'm going to spend the rest of my life here," Zander said during a break. "They'll take me off the stage and into a box."
Source URL: https://www.bostonmagazine.com/arts-entertainment/2014/03/25/spring-arts-preview/
---