Legoland Discovery Center Unveils Replica of Boston Public Library
The miniature Lego version of the library was presented today (where else?) at the BPL, where it will remain on display through April 5.
---
Last November, Legoland asked the public to vote on which landmark they'd like to see replicated in the forthcoming Miniland at the Legoland Discovery Center (LDC) in Somerville.
The people spoke — or clicked, rather — and the Boston Public Library won the Miniland competition. (The other options were Faneuil Hall, Fenway Park, Old South Meeting House, Old State House, Prospect Hill Monument, Prudential Tower, TD Garden, and Trinity Church).
Today, the completed replica of the BPL was unveiled (where else?) in the Johnson Building lobby of the central branch library at the Boylston Street entrance.
LDC's new Master Model Builder, Ian Coffey, was in attendance to unveil the structure to a group of kids, who were soon up against the glass, standing on tiptoes for a closer look.
The 2.6-square-foot BPL model was made in Windsor, U.K., out of about 6,350 bricks and took about 47 hours to build. It shows only the East side of the McKim Building that faces Copley Square and Dartmouth Street. Realistic details include the row of U.S. flags on the front of the building (each star-spangled banner is made of approximately 160 Lego pieces) and a truck on Boylston Street that resembles the Original Boston Frosty.
Today of course, the food trucks and flags looked a little different in reality. Instead of Frosty, this writer found Roxy's Grilled Cheese. And the flags out front were flown at half-mast after the tragic Back Bay fire that took place earlier this week.
Also not so accurate? The school bus and trolley (yes, trolley) parked behind the replica, where the rest of the library would be if the model accurately included the full BPL.
Persnickety details aside, the structure is an unmistakable representation of our city's beloved central library, and this teaser only makes us more excited for the launch of Legoland Discovery Center in Somerville this May.
The replica will be on view at the BPL until April 5, after which it will be relocated and installed at its permanent home in Somerville. (No word yet on what other Boston landmarks we can expect at LDC, but is it safe to say that Fenway Park is a must?)
Below, check out more photos from today's unveiling:
---
Boston Public Library Lego Replica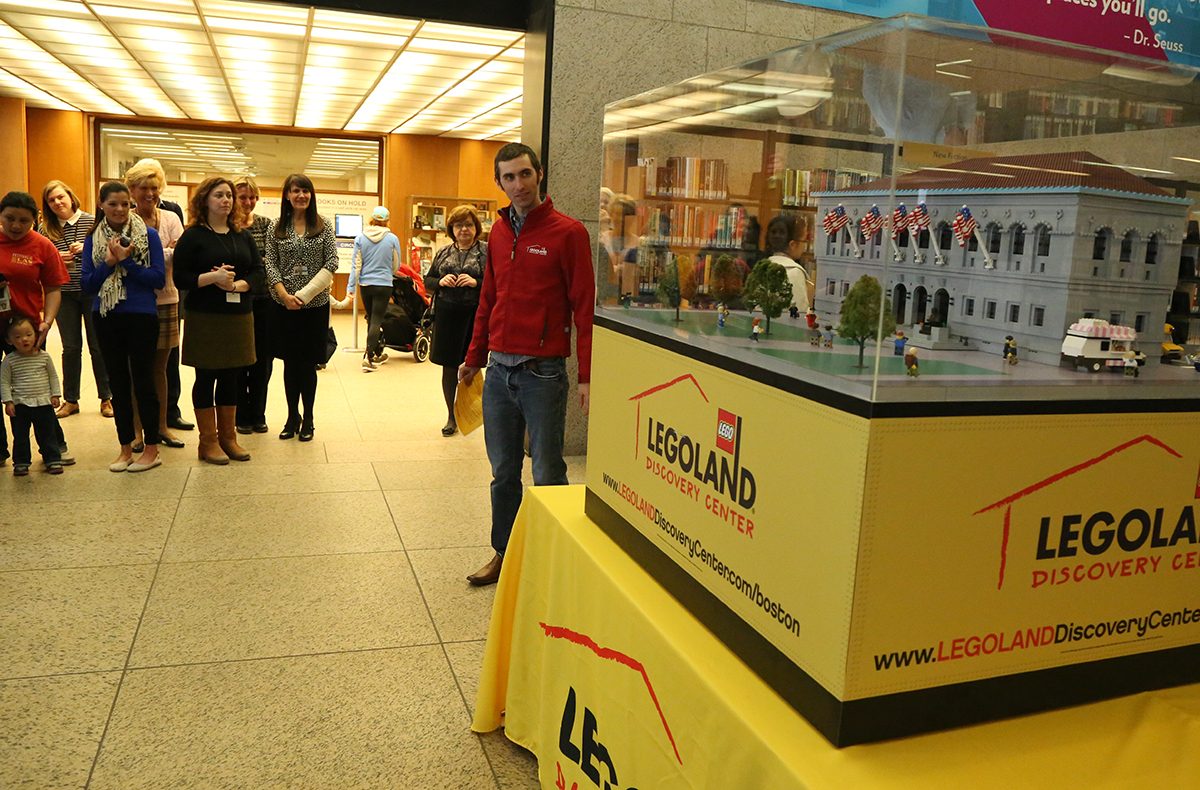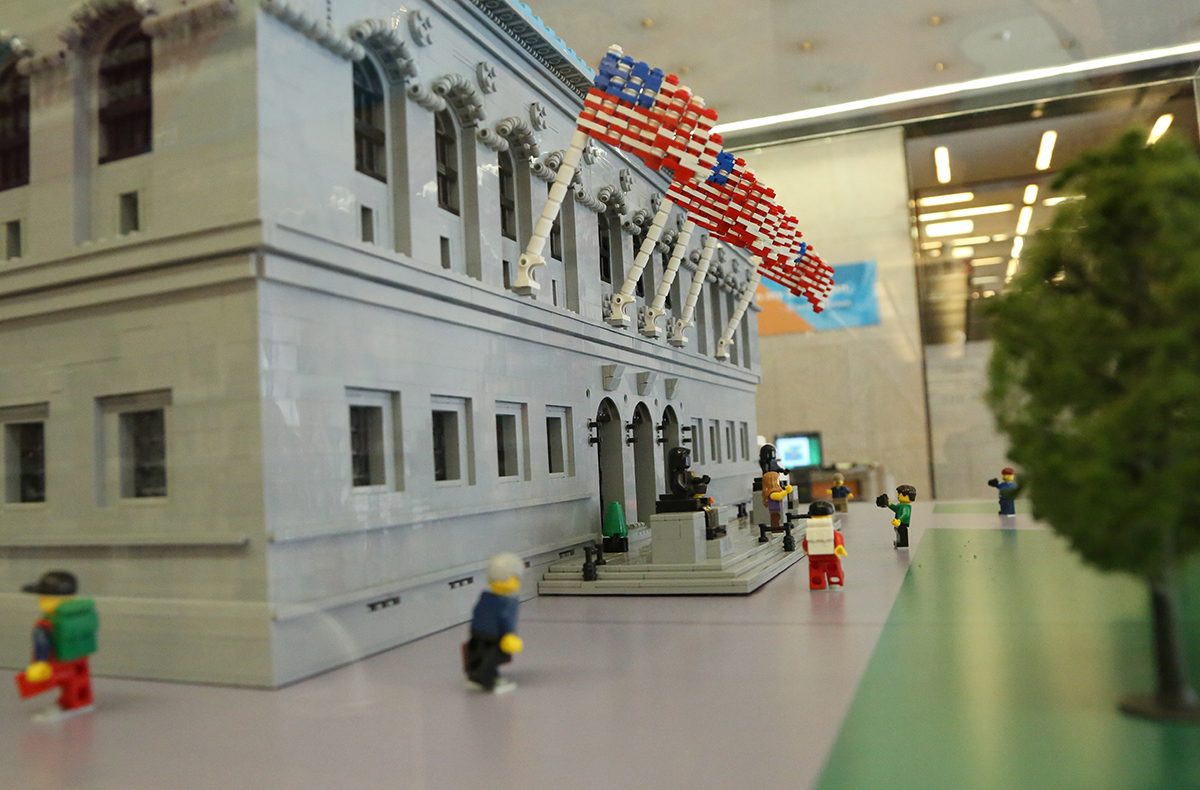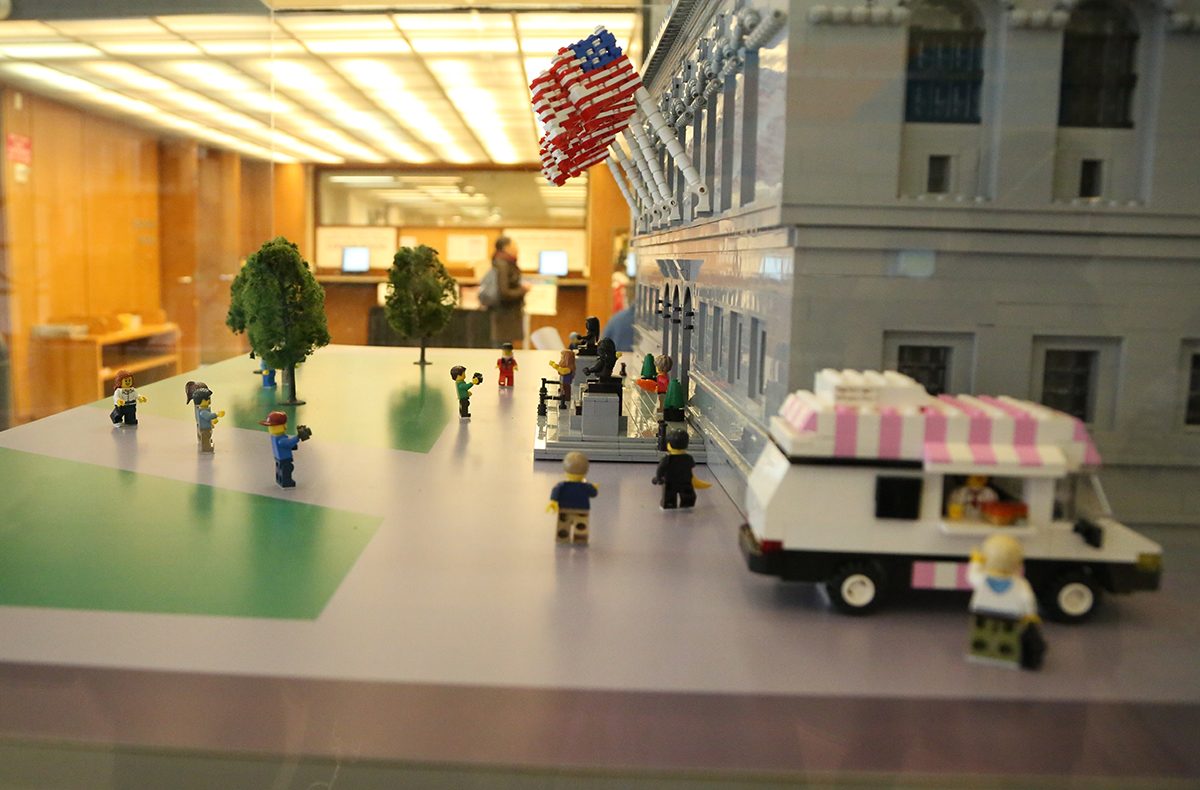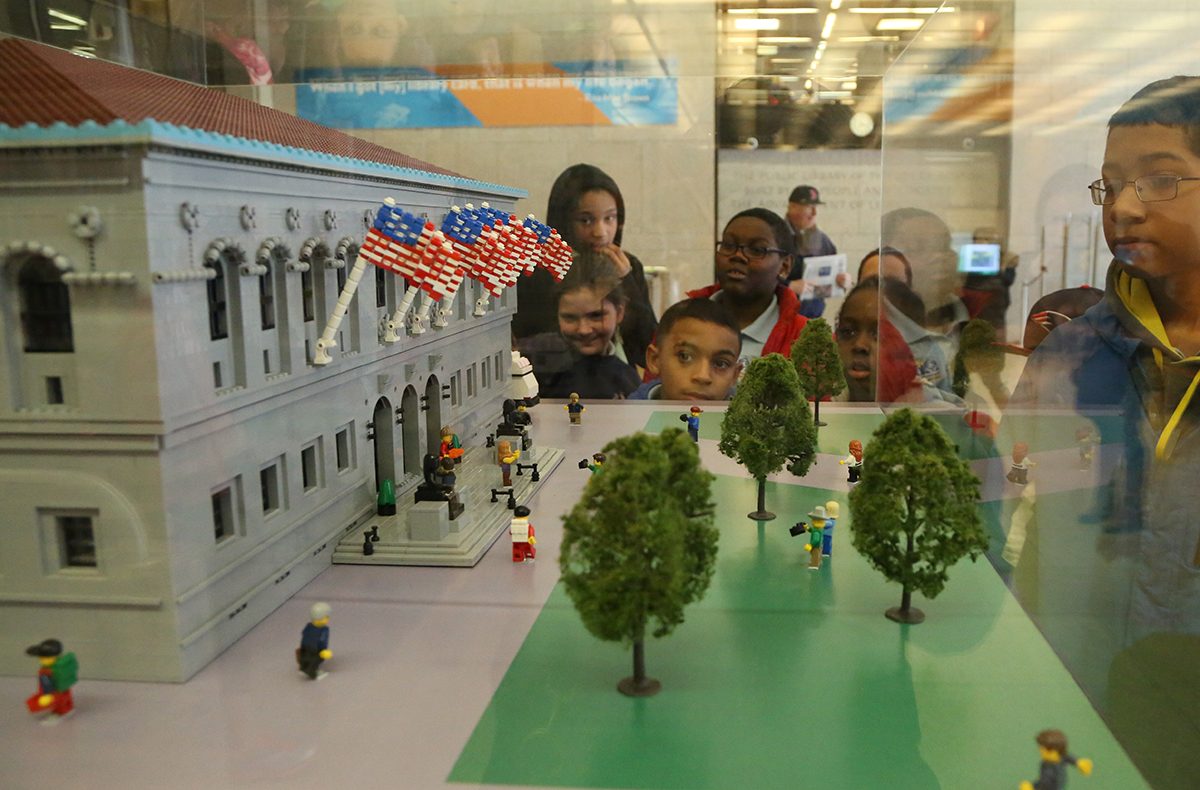 ---
Legoland Discovery Center opens in Somerville on May 23 at 598 Assembly Row, 866–228-6439, legolanddiscoverycenter.com/boston.

---