Photos of 'Dear Boston: Messages from the Marathon Memorial' at the BPL
The exhibit shows select items from last year's memorials set up after the Boston Marathon bombings.
---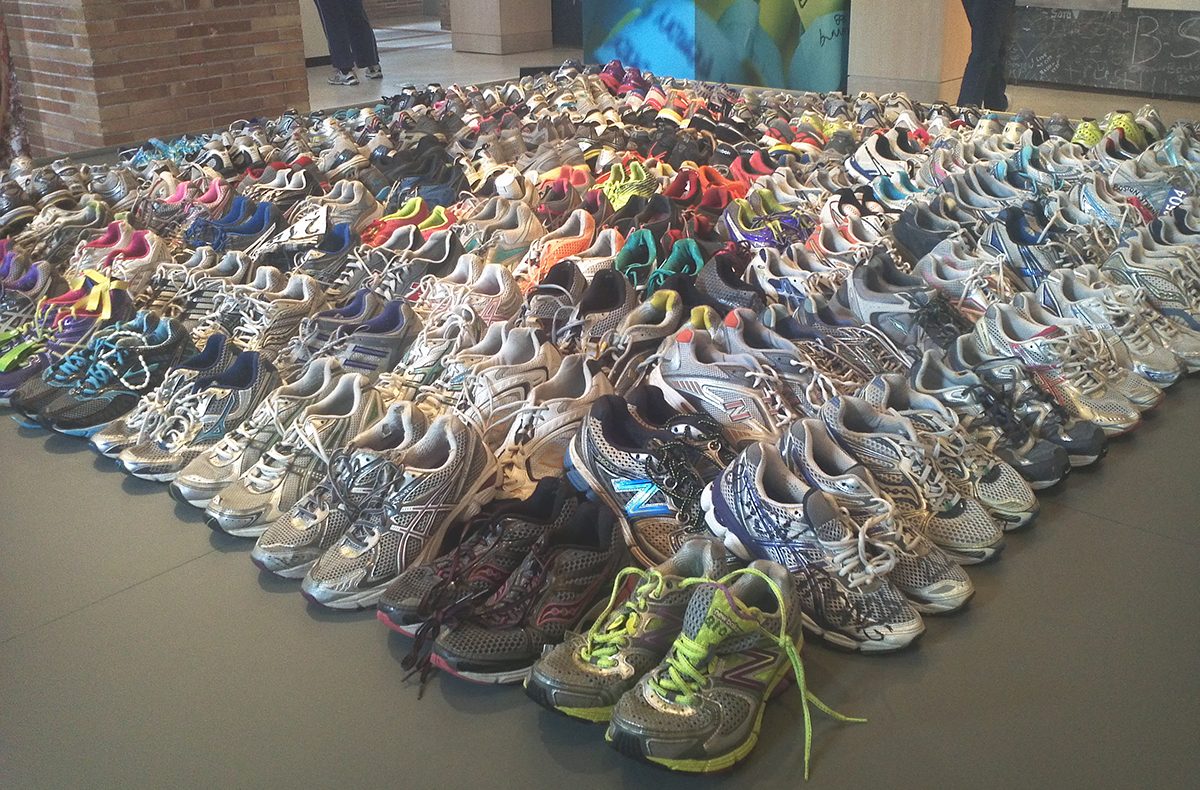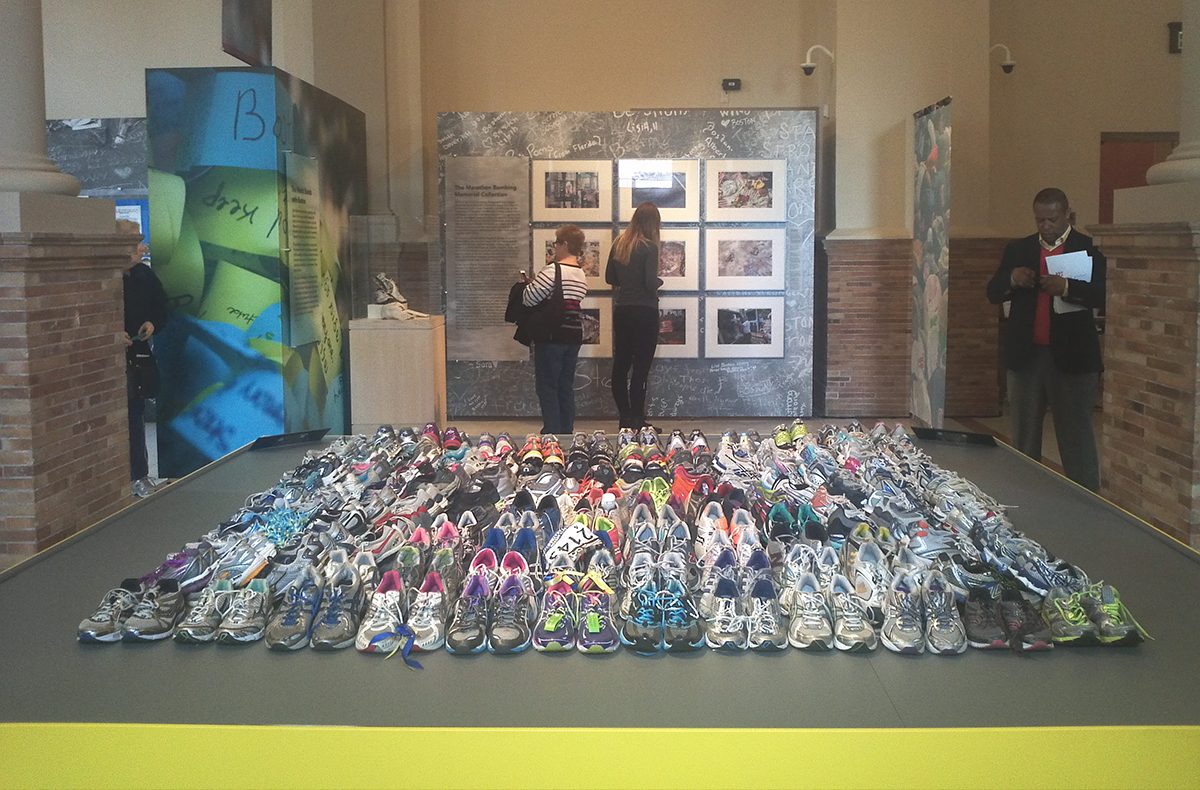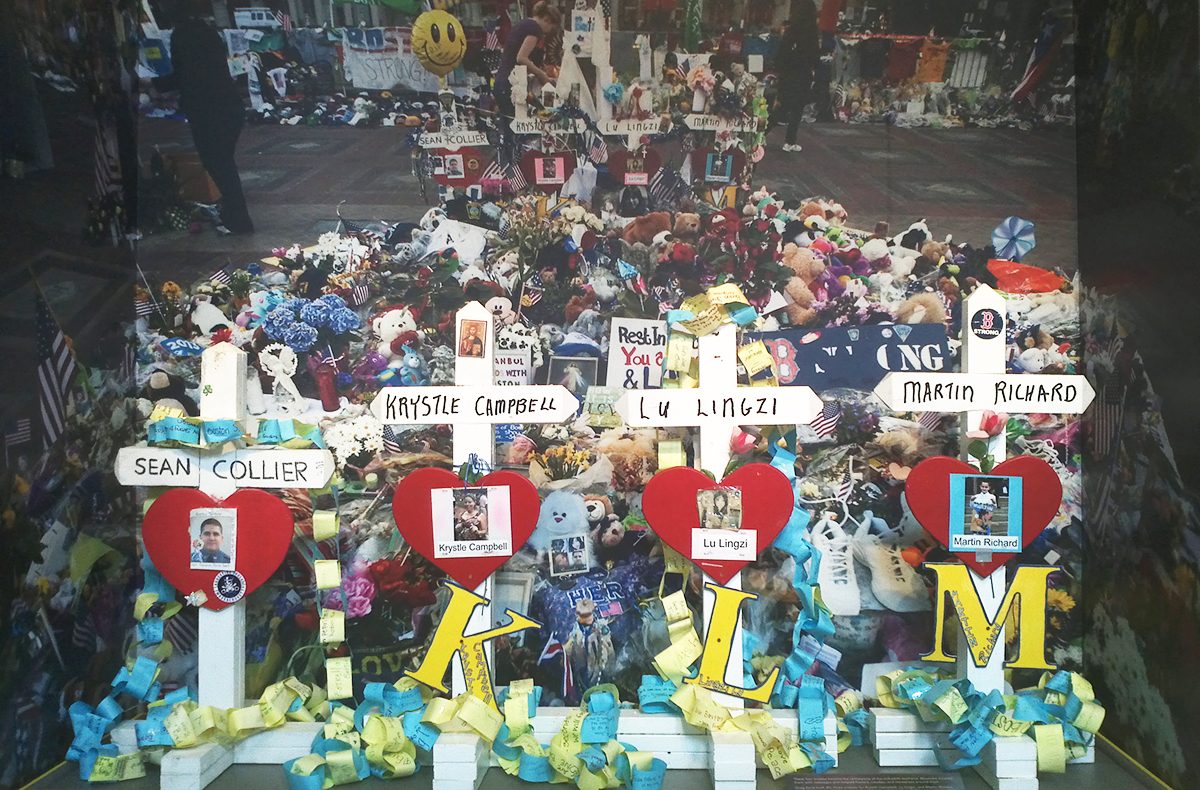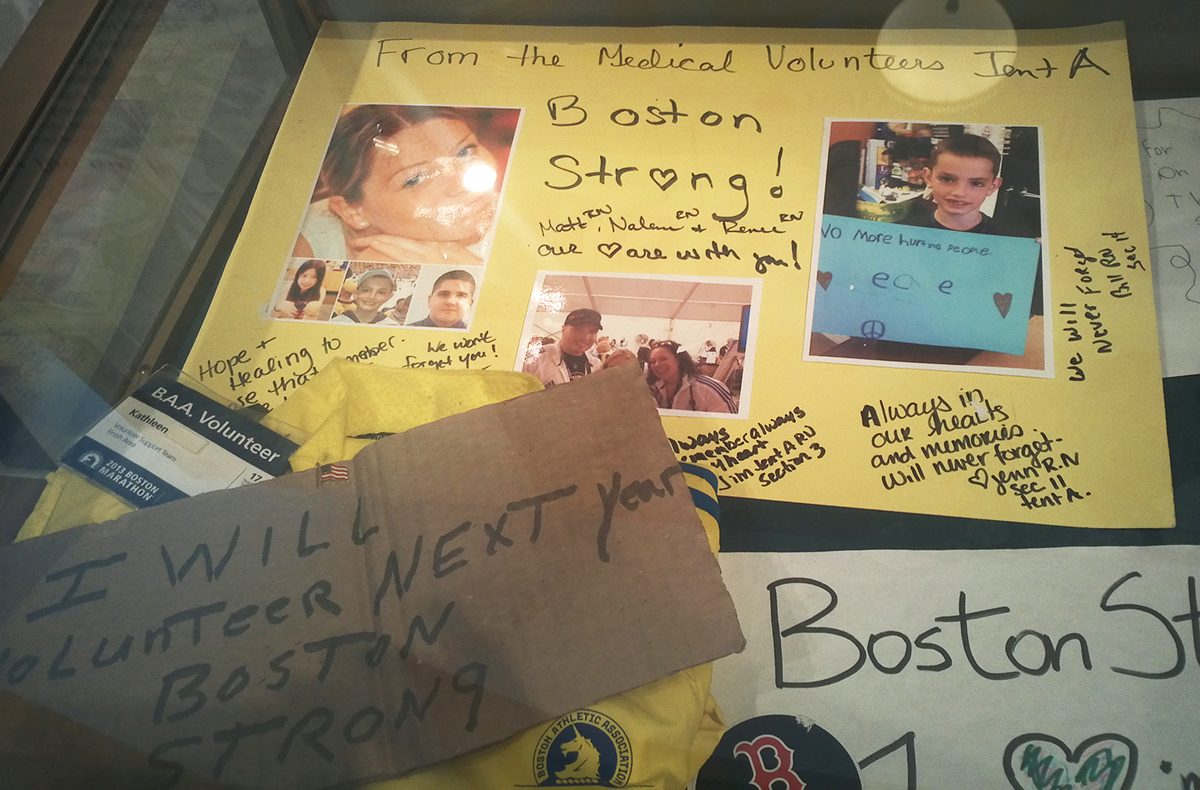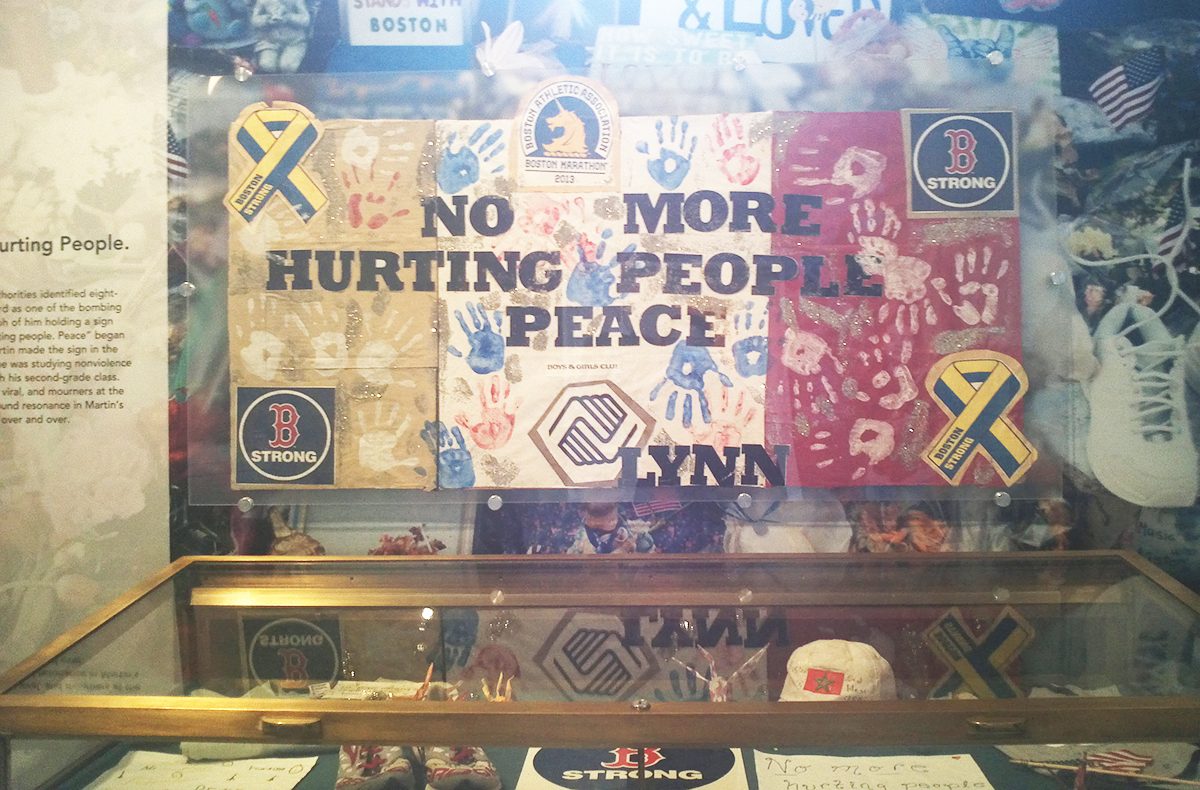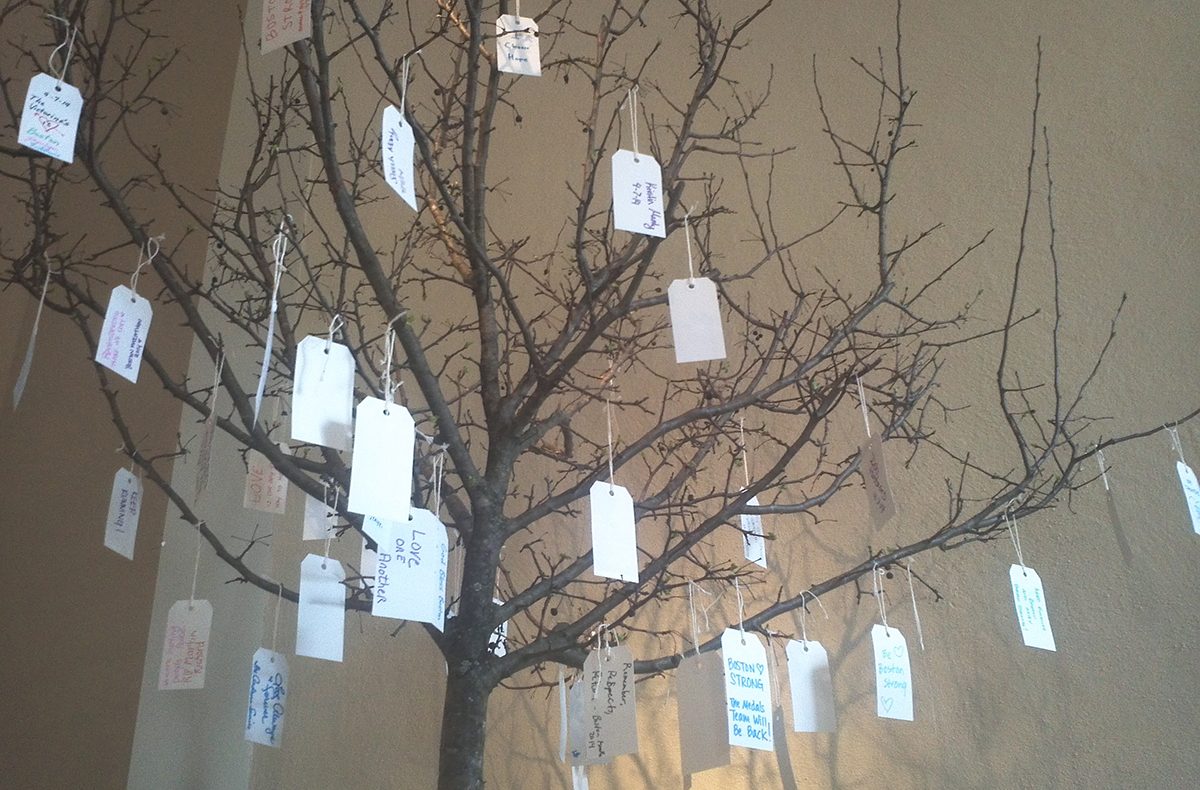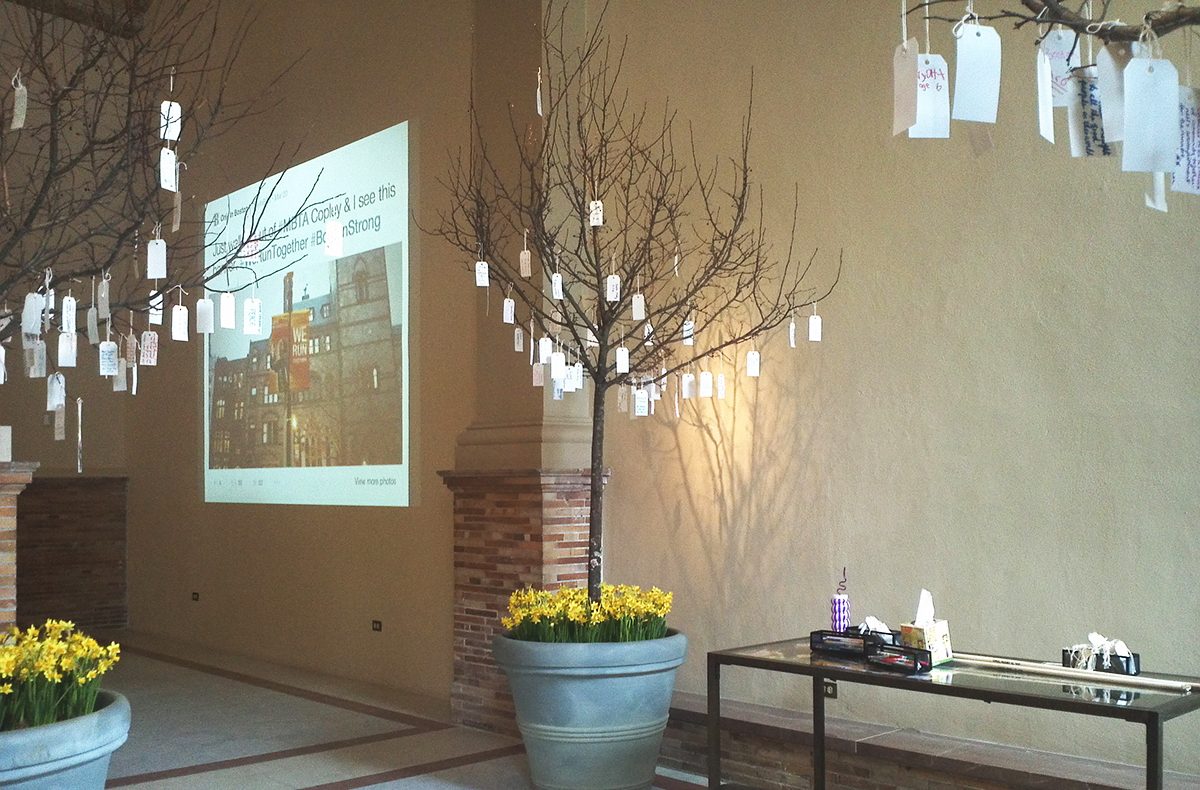 ---
The mood in the BPL's McKim Exhibition Hall was especially somber today after the opening of its latest exhibit. That's because "Dear Boston: Messages from the Marathon Memorial" is, essentially, a reconstruction of the Copley Square memorial set up after the Boston Marathon bombings.
For months after last year's attack, thousands of items were left in Copley Square at a large memorial that included flags, banners, shoes, and other objects. In June 2013, the memorial was dismantled, but its contents were saved at the Boston City Archives.
Now, a selection from the these archives—in partnership with the Archives, Boston Art Commission, New England Museum Association, and Boston Public Library—appears in the new "Dear Boston" display at the BPL.
Included are an abundance of running shoes, notes, posters, and artwork that conveyed condolences for the bombing victims, messages of solidarity from around the world, and thanks to first responders. To the right of the entrance, visitors find white crosses in remembrance of Martin Richard, Lu Lingzi, Krystle Campbell, and Sean Collier. To the left, materials are provided for people to write their own notes and hang them on trees set up in the corner of the room.
The "Dear Boston" exhibit is certainly a tearjerker (for those who need them, boxes of tissues can be found around the room). One year after the bombings, though the messages are of hope and support, feelings of sorrow and grief still pervade throughout the space.
"Dear Boston" will be on display April 7 through May 11 in the McKim Exhibition Hall of the Boston Public Library, 700 Boylston St., Boston, 617-536-5400, bpl.org.
---