BCAE Photo Exhibit Celebrates 10 Years of Gay Marriage in Massachusetts
Check out images of the first gay marriages in 2004 and see portraits of same-sex couples 10 years later.
---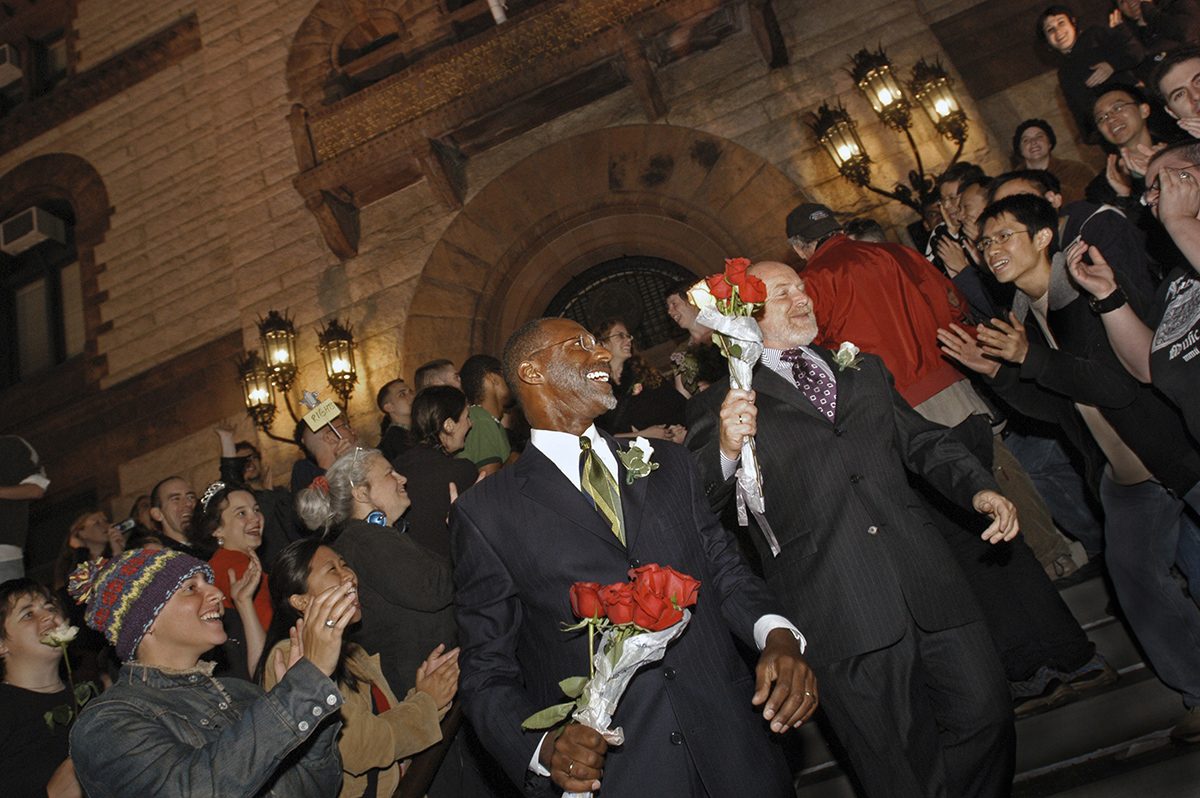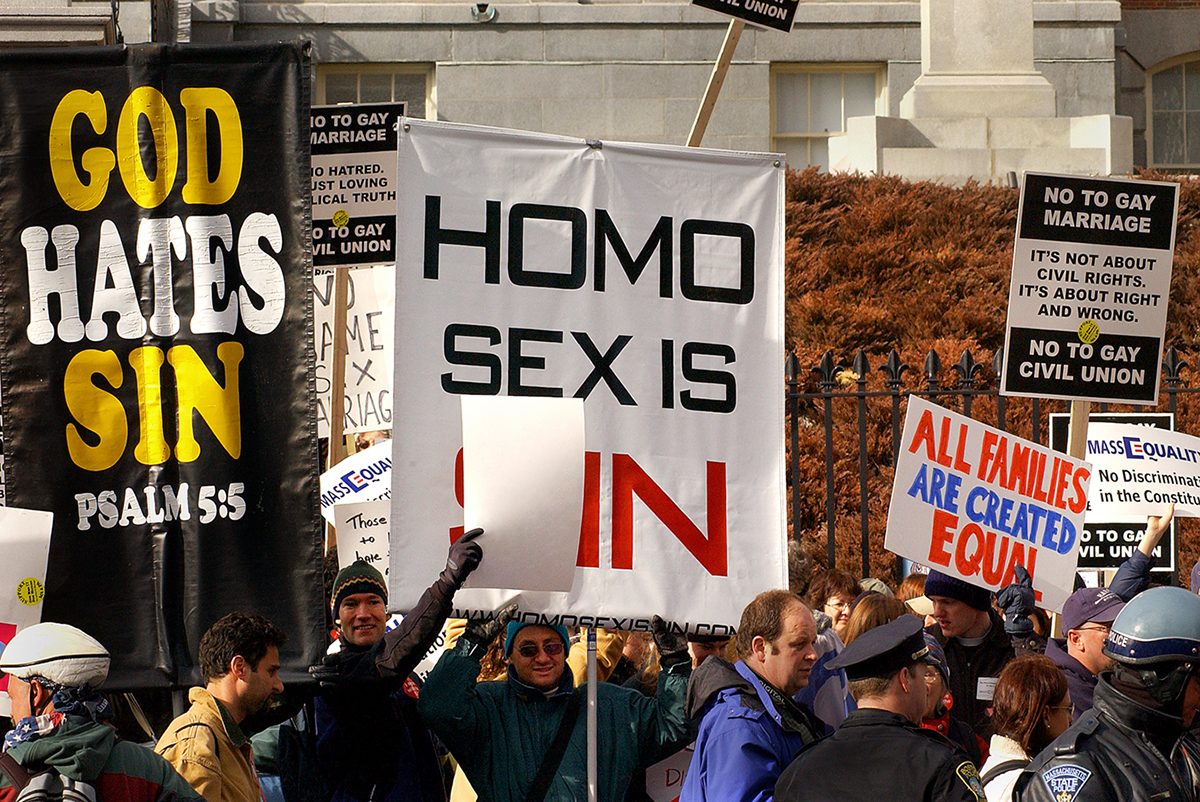 ---
On May 17, 2004, hundreds of same-sex couples were finally able to legally wed in Massachusetts. Ten years later, the Boston Center for Adult Education will celebrate that milestone with a special set of events including a cocktail reception, photography exhibit, and more.
Throughout May and June, stop by the BCAE to see a free photo exhibit highlighting the work of Marilyn Humphries, Susan Symonds, and Joel Benjamin. Humphries and Symonds' "The Hard-Won Fight: America's First Legal Same-Sex Marriages" show photos from marriages that took place on May 17, 2004, and Benjamin's "Marriage Equality/10th Anniversary Portraits" is a collection of portraits of same-sex couples 10 years later.
The exhibit opens on Friday, May 16, with a special event at the BCAE they're calling "Sip the Rainbow," where guests will enjoy custom cocktails inspired by the gay pride flag.
Next Tuesday, May 20, the BCAE will host "A Public Conversation: 10 Years of Gay Marriage" where people directly involved with the fight for marriage equality 10 years ago will share their thoughts and personal experiences. Speakers will include former Massachusetts Supreme Judicial Court Justice John M. Greaney, and plaintiffs Rob Compton, David Wilson, Hillary Goodridge, and Julie Goodridge. WGBH's Jared Bowen will moderate.
Throughout the rest of May and June, the BCAE will also host a series of classes catered for same-sex couples, including "How to Throw a Gay Wedding," "Whether to Wed: A Legal & Tax Guide for Gay and Lesbian Couples," and more.
The BCAE's photography exhibit will be free and open to the public May 17 through June at the BCAE, 122 Arlington Street, Boston. For details on individual events and classes, visit bcae.org.
---