Sneak Peek: Photos of Legoland Discovery Center Boston
Take a look inside Miniland before the center opens to the public next Friday at Assembly Row in Somerville.
---
The bricks are finally in place at Legoland Discovery Center Boston–LEGO bricks that is. Construction began last October on the newest of 11 Lego activity spaces throughout the world, and more than 3 million bricks later, everything has come into place for the center to open next Friday, May 23.
With 44,000 square feet of entertainment space, there is no question that the Somerville center has surpassed expectations. Upon entering, visitors can watch a video that explains what they will find at the center, teaches how Lego bricks are made, and offers a tutorial for the next room, where guests design a virtual mini-Lego figure.
Next is the Kingdom Quest Laser ride, where kids and parents can use lasers to zap trolls and skeletons to rescue the princess and save the kingdom. Or guests can continue on to Merlin's Apprentice, the other ride in the building, where visitors pedal to soar higher and higher in their flying carriages. With 4-D Lego movies and multiple play zones, Legoland Discovery Center has an abundance of activities for visitors to explore.
Our research and arts editor brought his three-year-old to today's press preview to help test-drive the new space. While her first lap caused sensory overload, soon she was running around to explore everything, recognizing scenes from her real-life neighborhood.
At Miniland, people will find realistic Lego replicas of Boston landmarks. When the Discovery Center unveiled their replica of the Boston Public Library in March, they set the bar high, but the complete Miniland is certainly a sight to see. The stunning cityscape comprises about 2 million bricks by Master Model Builder Ian Coffey's estimate. Miniland took about a year to build, and the Fenway Park model alone took six weeks, says Coffey.
Coffey's job doesn't go into full swing until the center actually opens, when he will interact with visitors, teach classes, and create more Lego masterpieces each day. For Coffey, the interactions between builders and visitors are what will make the center truly special.
"What's exciting for me is seeing all the things the kids make with all of the bricks available," Coffey says. With thousands of different types of bricks available throughout the attraction, children can truly get their creative juices flowing.
There is one caveat, non-parents: People over 16 can only visit if they bring a kid with them, to ensure safety at the attraction. If you're a Lego enthusiast but don't have kids, don't fret; the Discovery Center will host themed adult-only nights for Boston's more mature Lego lovers.
After the Discovery Center opens, Legoland will also switch things up every other month, redecorating for Lego Halloween, Lego Star Wars, and so on.
For now, check out the gallery below to see what's in store at Legoland Discovery Center Boston.
Legoland Discovery Center Boston opens May 23 at 598 Assembly Row, 866–228-6439, legolanddiscoverycenter.com/boston. Note: tickets must be purchased beforehand.
---
Legoland Discovery Center Boston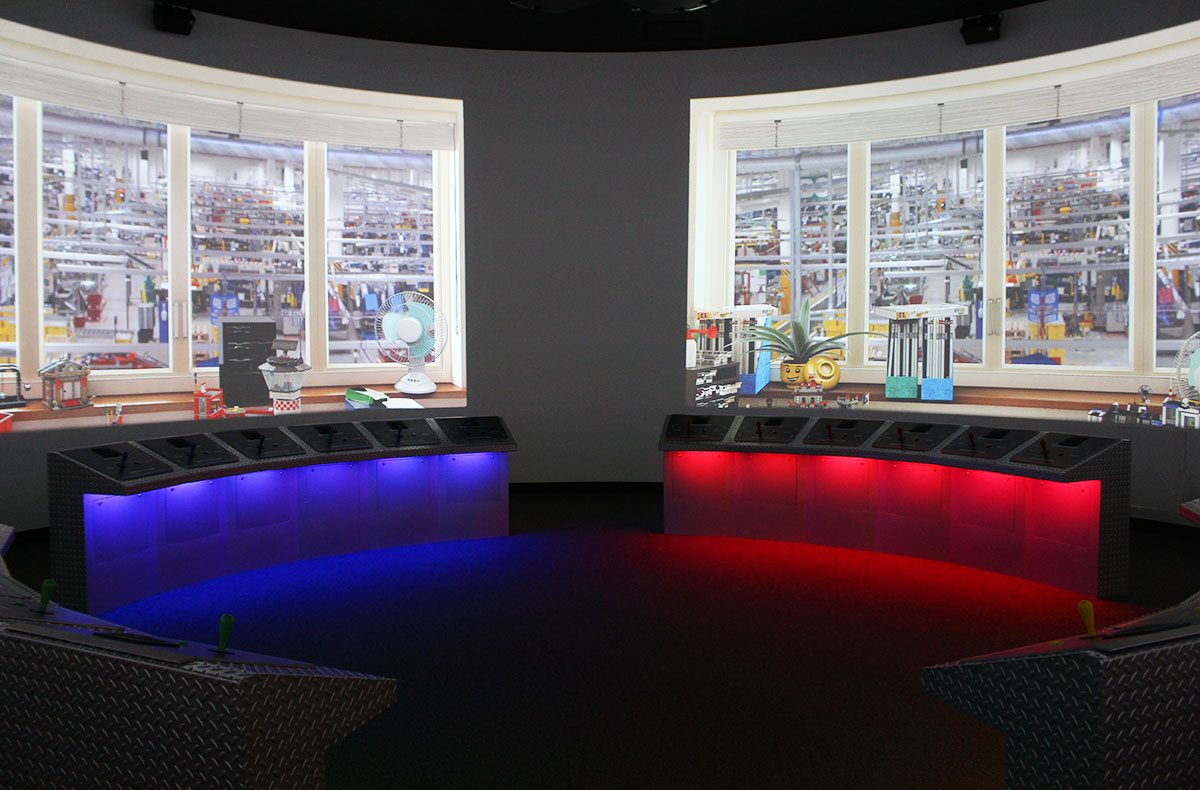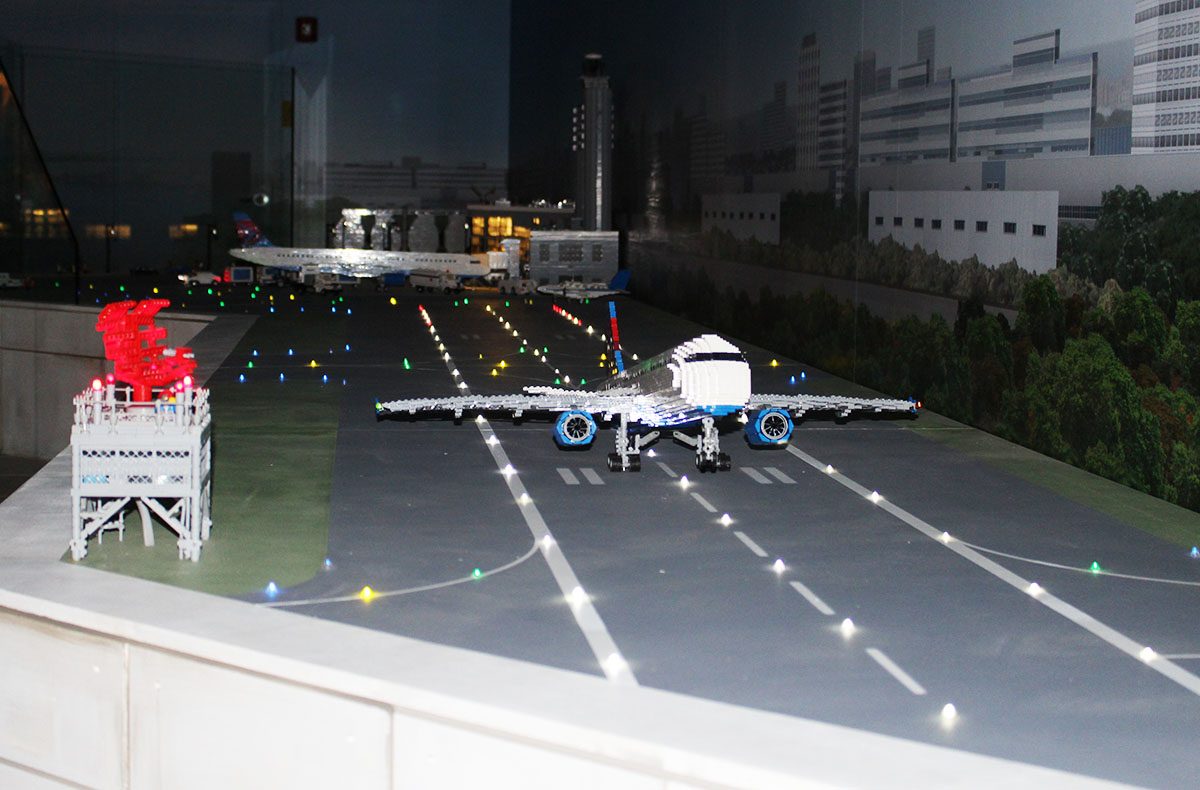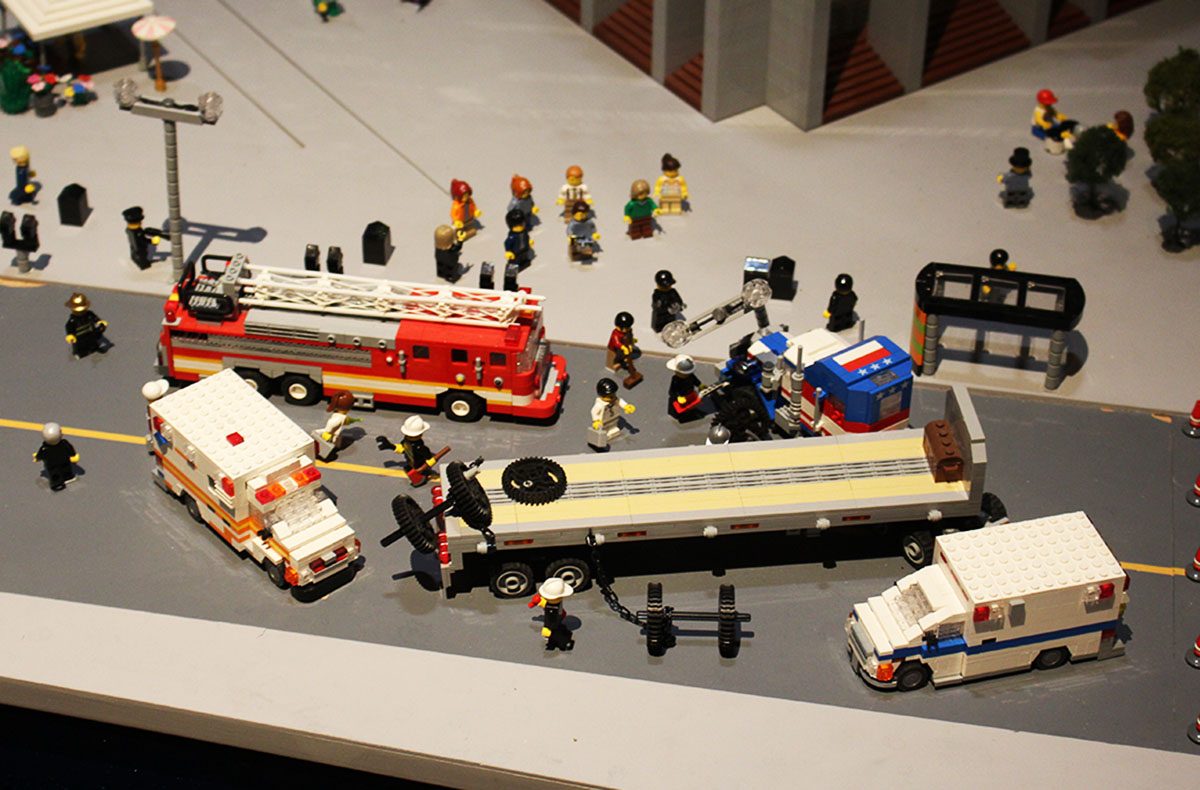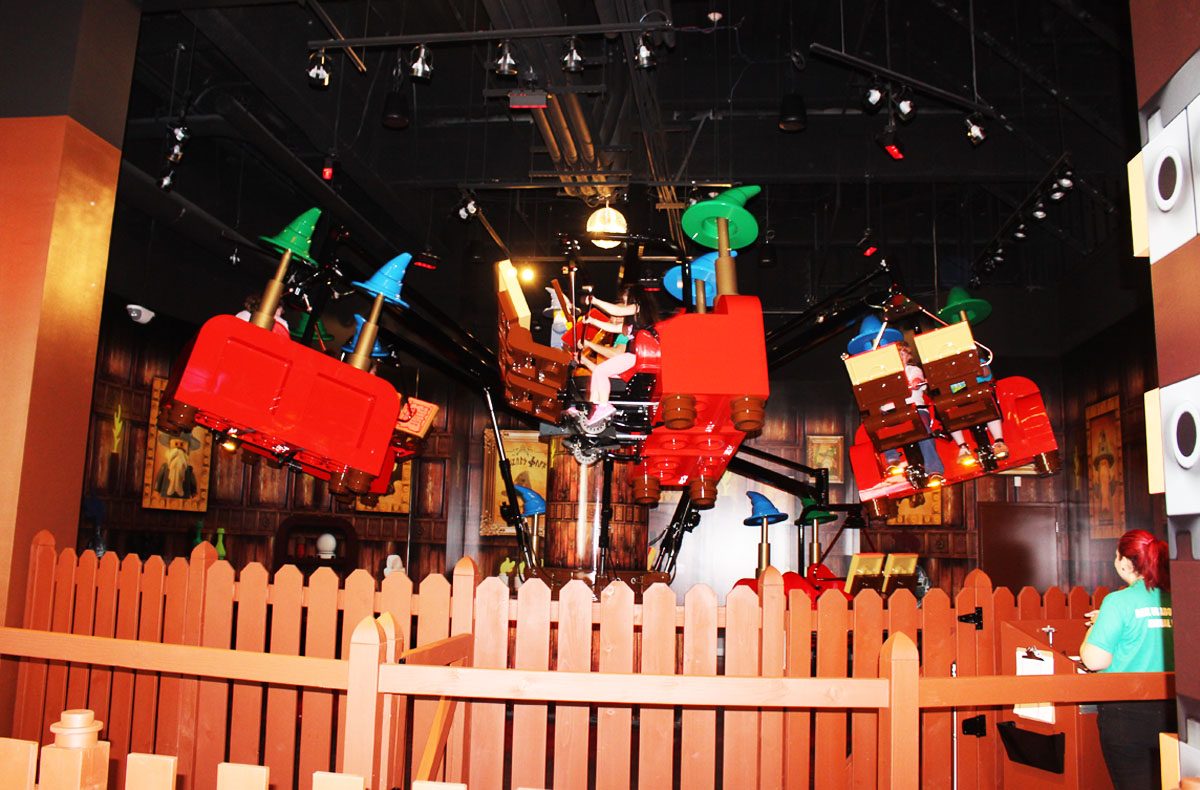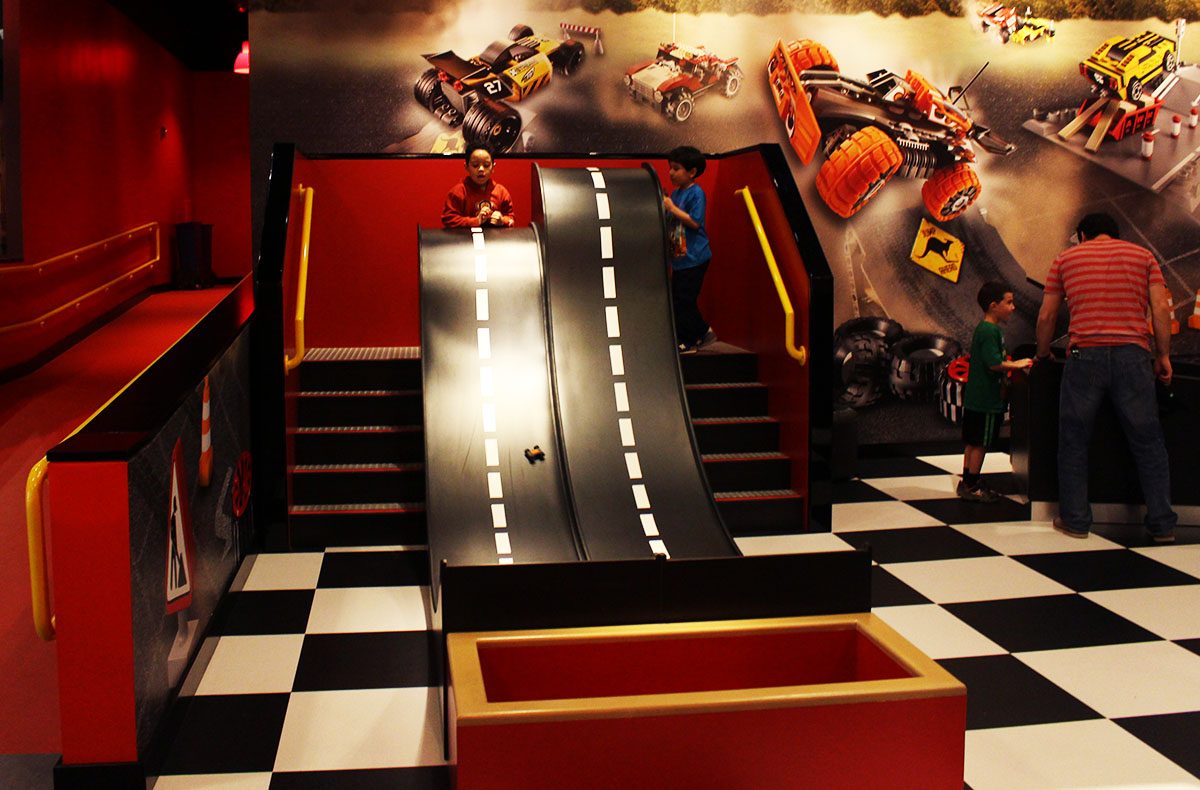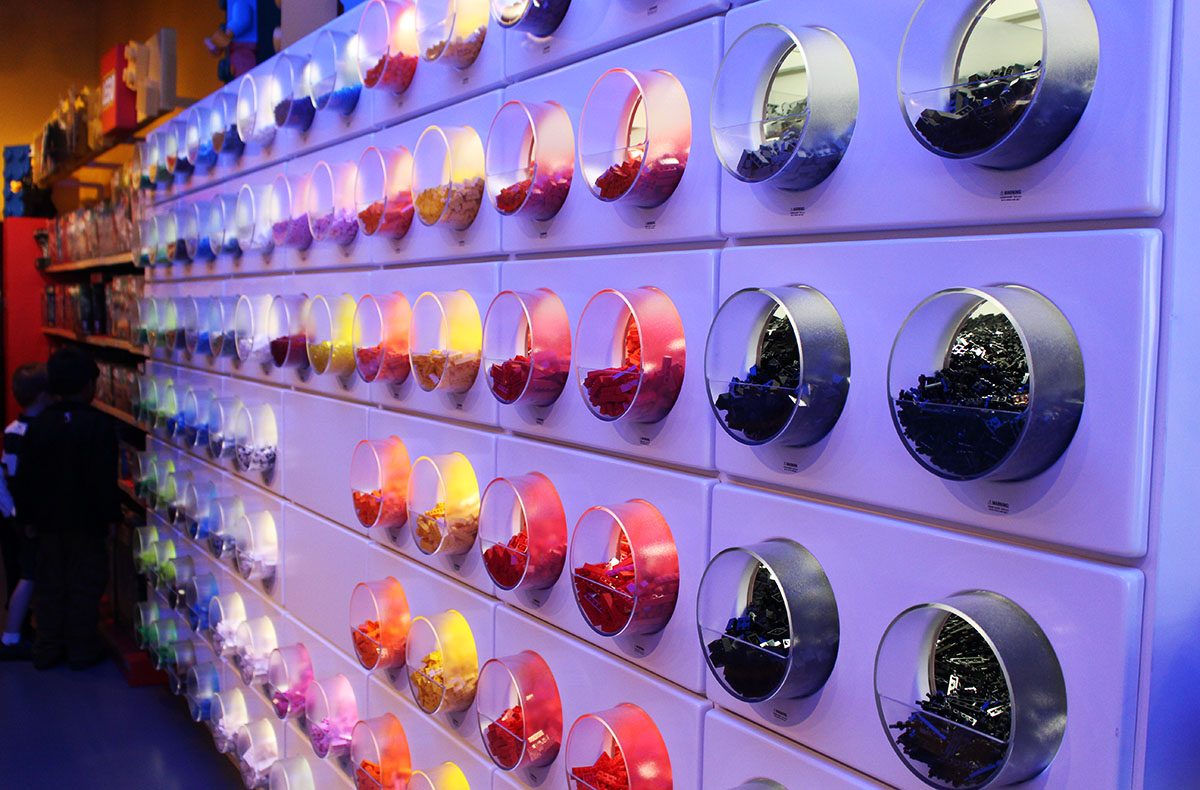 Additional reporting by Matthew Reed Baker.
---