Boston Beats New York in the Biv20K Street Basketball Tournament
The Boston Streetballers defeated New York's Entertainers Basketball Classic team in the annual tournament at Ramsay Park, which promotes nonviolence in the neighborhood.
---
Boston and New York have maintained a sports rivalry for as long as anyone can remember, and Sunday night, in a street basketball tournament, it was Boston that came out victorious on home court, as the Boston Streetballers beat the Entertainers Basketball Classic team in the Biv20K Blacktop Classic.
While in the past, the Biv20K tournament has featured teams from other cities, this year's tournament—the 7th annual edition held at Ramsay Park—was a rematch between the Boston and New York teams that participated in last year's championship game.
"This game is really important," said Michael "Biv" Bivins, founder and member of R&B group New Edition and hip-hop group Bell Biv Devoe, who created the tournament. "Everyone comes and shows love."
Sporting a Bill Russell jersey, Bivins cheered for the Boston Streetballers as the team ran up and down the court in Ramsay Park, where Bivins used to play as a child. "I used to be out here as a kid, and I played ball and I did my thing, and this is all I know," he said.
The teams played outfitted in color schemes resembling those of Boston and New York's NBA teams—green and white for the Boston Streetballers and blue and orange for the Entertainers Basketball Classic—as well as shoes from the recently launched Blacktop Retaliate and Avenue collections by Reebok, which sponsored the tournament.
Before the championship game, which awarded $20,000 donated by Reebok Basketball to the winning team, two other games took place on the court, featuring younger players. The Boston team won the first of the games, while the New York team won the second.
But in addition to nurturing a friendly rivalry between the cities, the Biv20K Blacktop Classic also served to promote peace in a neighborhood often struck by violence. Before the championship game, the announcer called for a moment of silence for Kenneth "Lil Kenny" Rowell, a 25-year-old from Dorchester who was recruited by Bivins for a youth rap group years ago and was shot to death in Mattapan in February.
"As you look around, this is the city. This is Boston. This is everybody we grew up with," said Bivins. "[The tournament] teaches people to be peaceful, and it keeps it right."
Check out photos from the Biv20K Blacktop Classic outdoor basketball tournament below.
---
Biv20K Basketball Tournament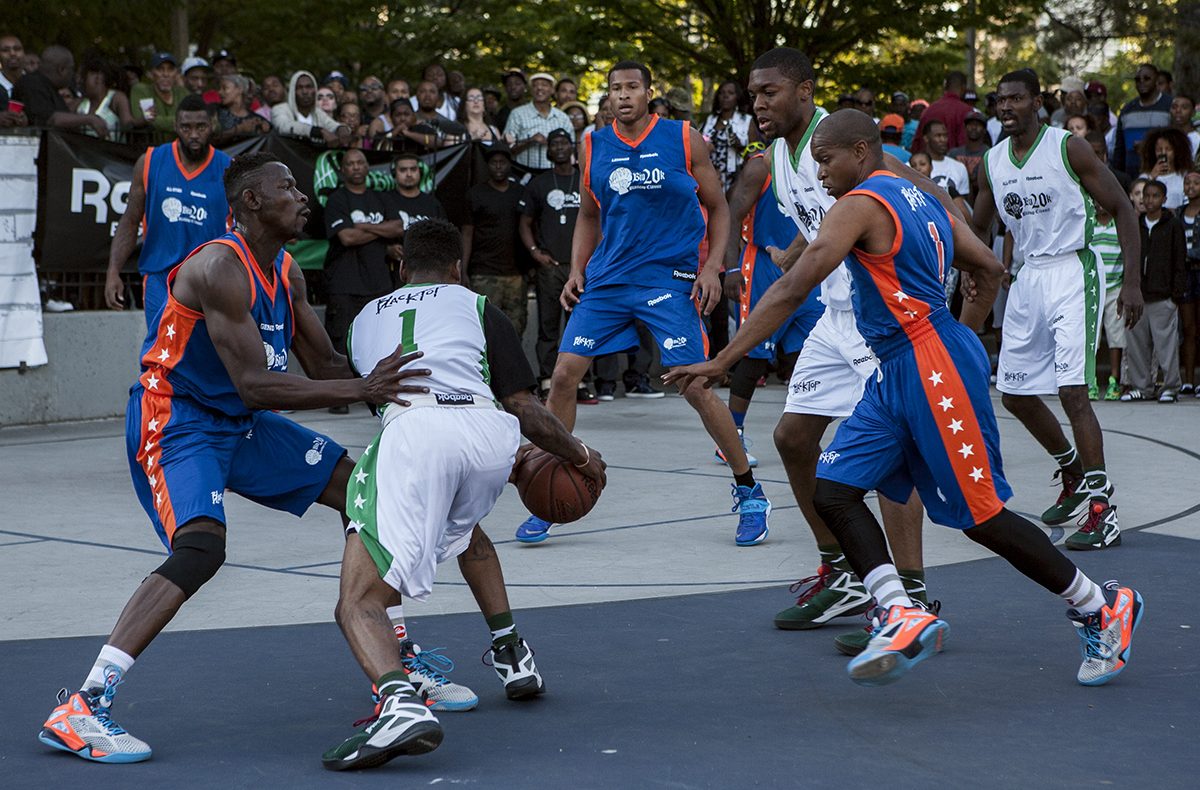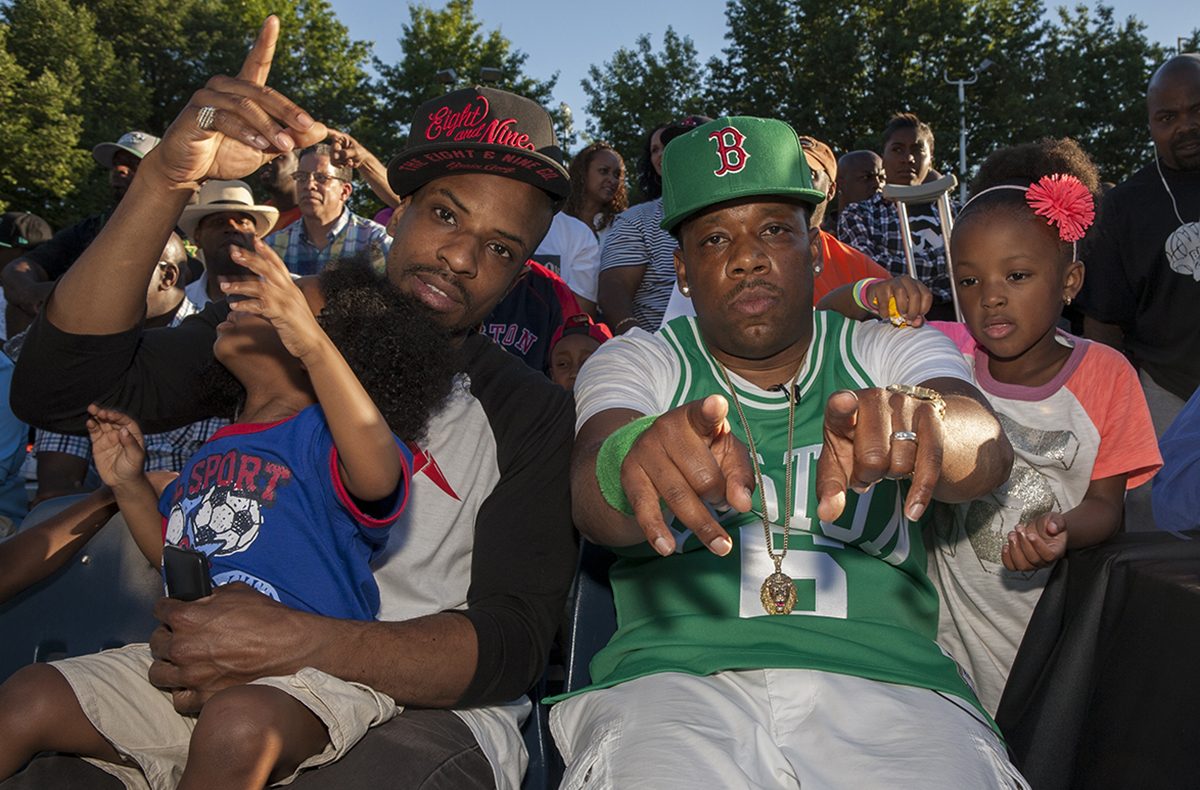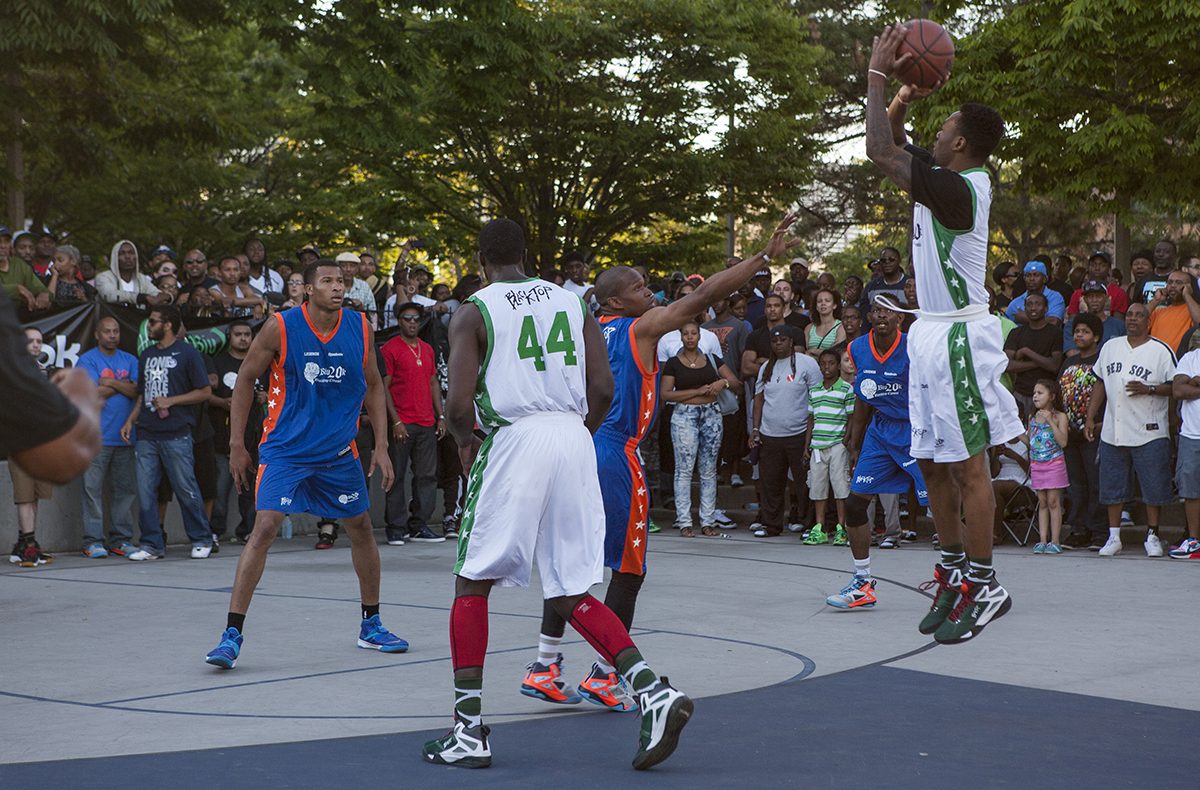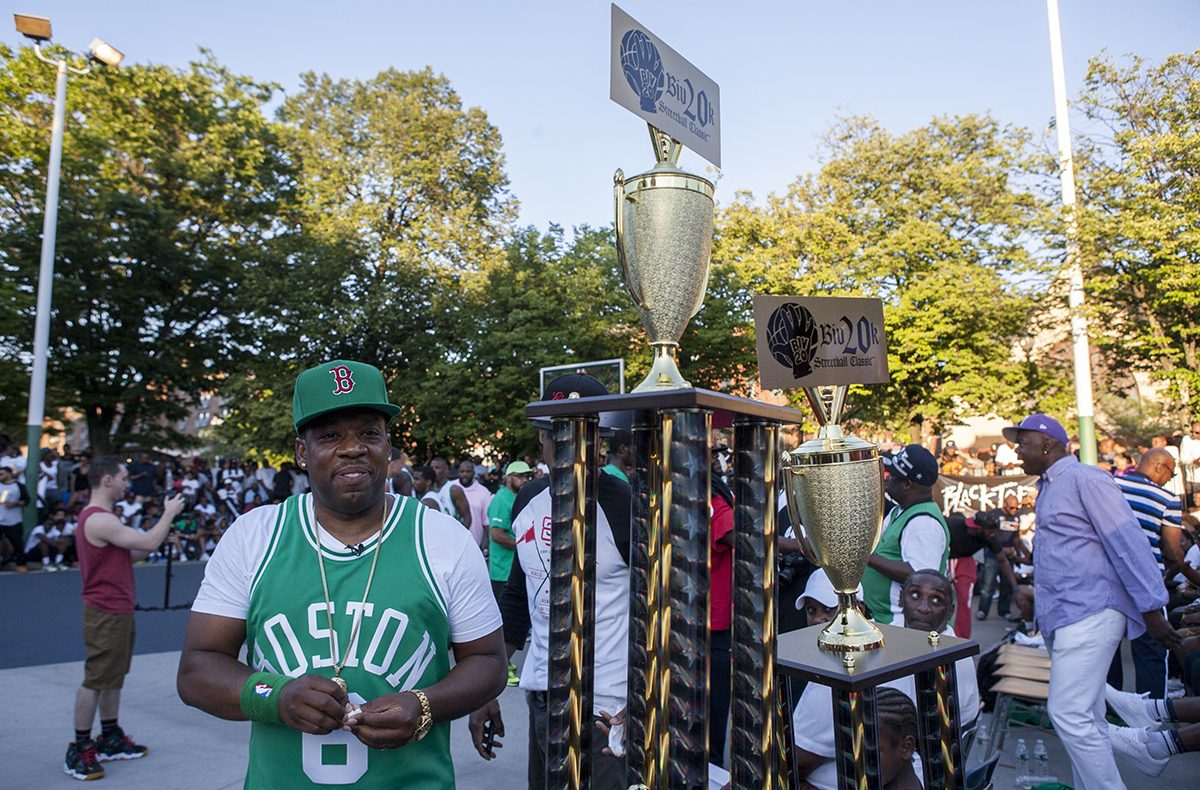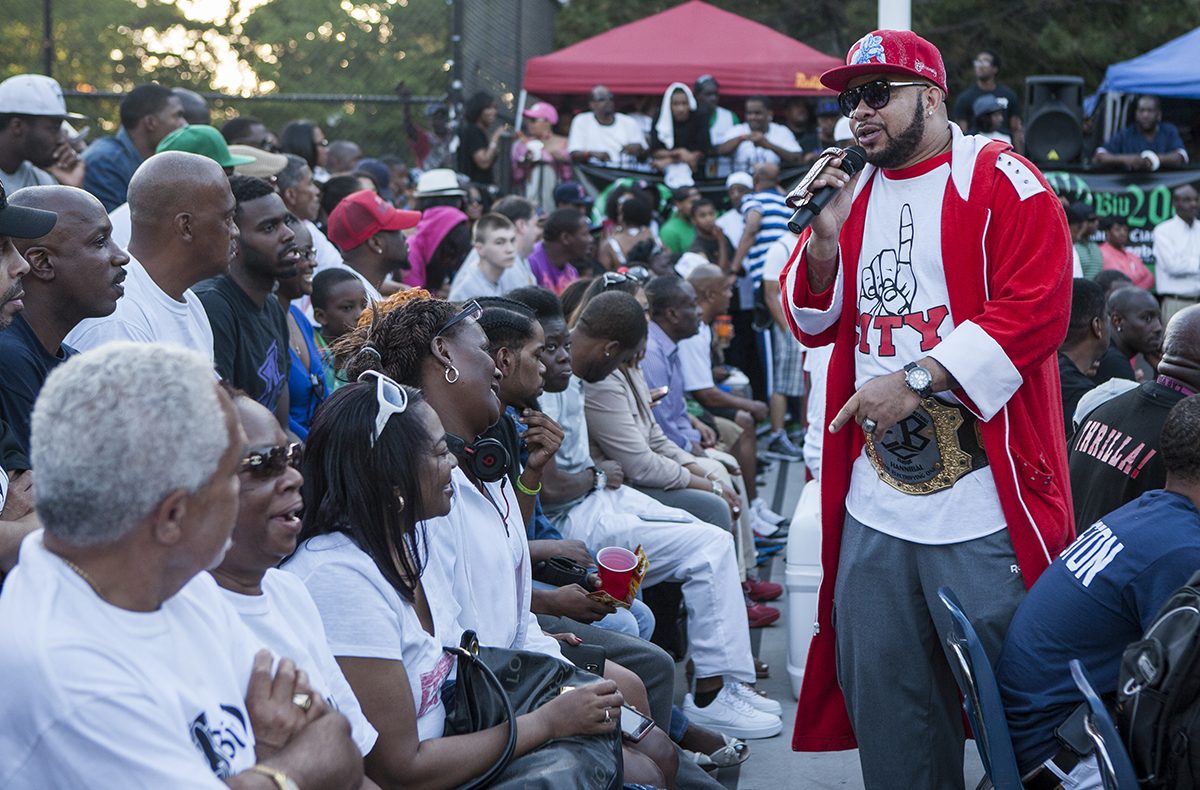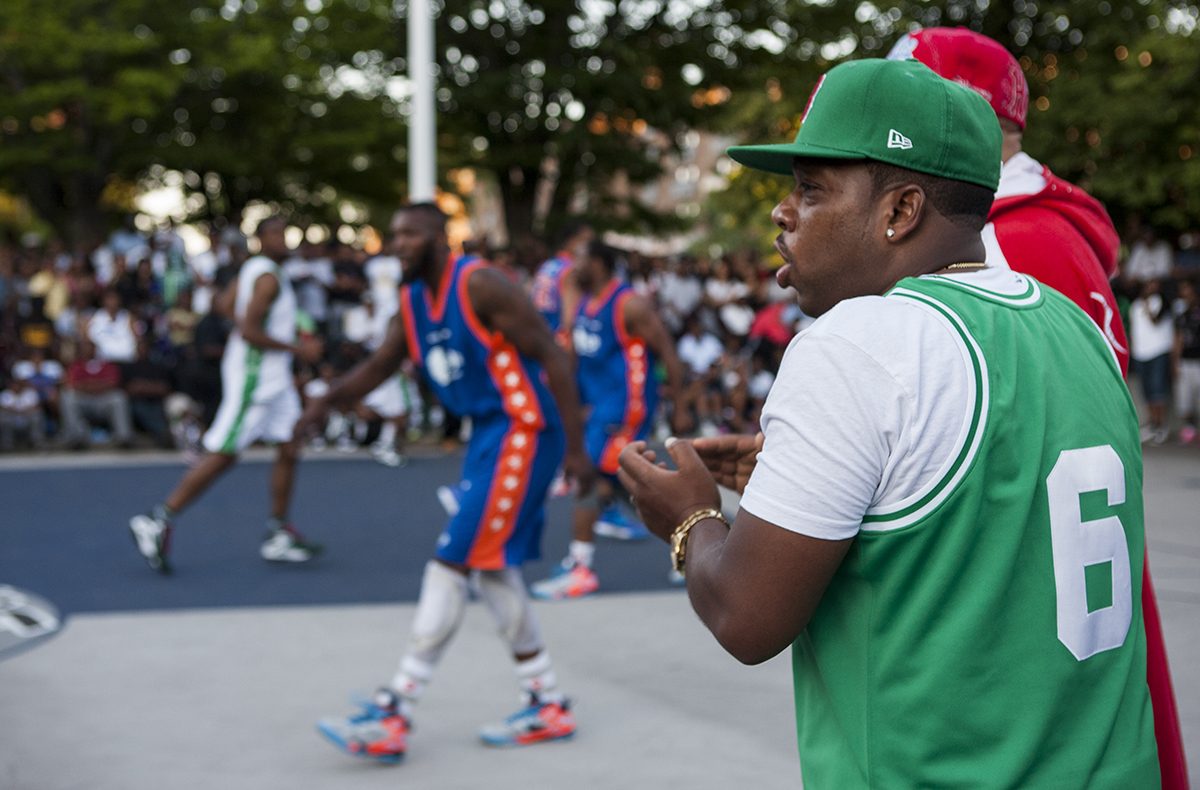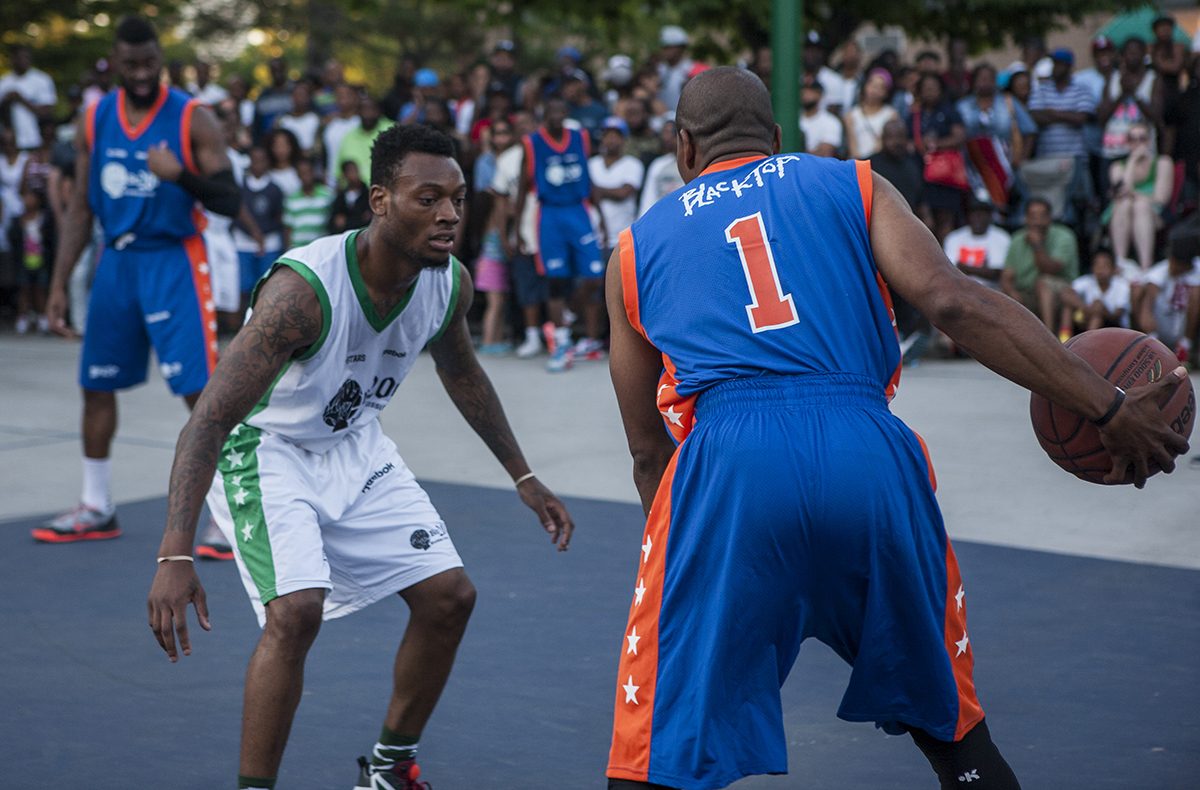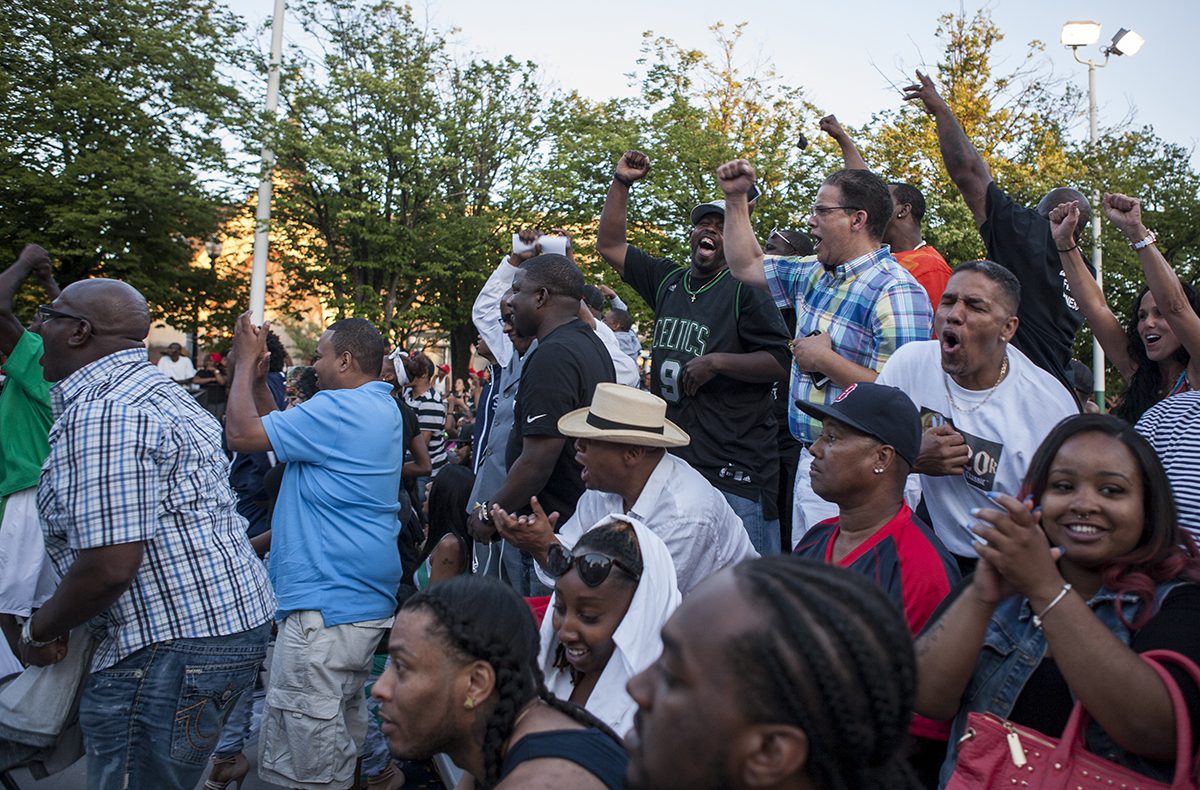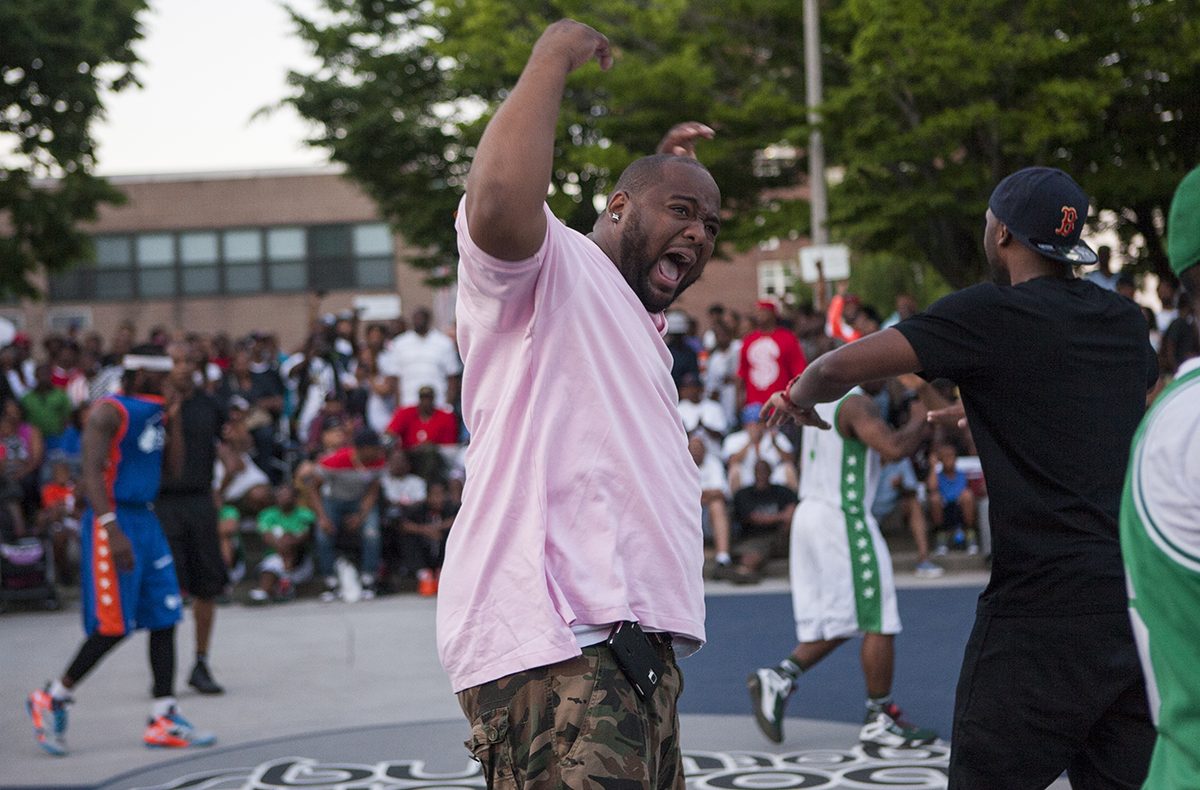 ---