The Giftsmith in Brookline Booksmith Has a New Look
One of Coolidge Corner's most beloved hidden gems, Brookline Booksmith, is hardly hidden at all. Locals know the indie bookstore well—the intentionally cozy spot has been a popular place to peruse and lose track of time for more than 50 years.
Beyond the main bookstore are two "stores within the store" that bring visitors flocking. One is the used books section downstairs, and the other is the Giftsmith, Brookline Booksmith's gift shop, which underwent a renovation this spring. The finishing touches were completed last week, and Kerri Budryk, the store's gift buyer who oversaw the redesign, could not be happier.
"I had the opportunity to design the renovation and makeover of the Giftsmith, which I was overjoyed to do. It was so much fun to choose everything from the floor, paint color, displays, lights, and more," she says. "I had a vision and it became a beautiful reality."
The renovation, which took months of planning, only required closing the gift shop for about three weeks this spring, when the space was completely gutted for a long overdue makeover. Among the changes: new floors made of repurposed wood, new lighting, new shelving, and fresh paint. The reception area was moved, one of a few layout changes that make the new space more open and inviting. Along the top of the Giftsmith, new chalkboard trim gives the store a chance to relay seasonal messages to customers—right now they have blue birds and definitions drawn on them.
Budryk, who has worked at Brookline Booksmith for nine years and has been the gift buyer for seven, selects and curates the gift shop's supply with meticulous thought and precision. Every candle, dish towel, soap, and so on was picked for a reason.
"I often just find myself holding two cards and staring back and forth, back and forth, trying to decide which is better for the store," Budryk says. "I put a lot of heart and soul into every last item—I absolutely love when I hear customers spending time reading and laughing at the magnet wall."
With a new look comes a new season of products, so look forward to plenty of new candles, frames, and other accessories. Budryk says that housewares and accessories are the biggest sellers for the Giftsmith, but she always keeps in mind that the store lives inside a Boston bookstore. There's a "Boston wall" full of MBTA toys, Boston ties, 617 cups, and other locally themed items. Mugs and towels are inscribed with comments like "I read banned books." Even a set of soaps are wrapped in pages from old books.
The renovated space allows for more of the Giftsmith's products to shine, whether it's an entire section dedicated to totes and scarves, or a seasonal display of featured gifts—the current summer display includes all kinds of goodies for the beach.
Below, check out the new-and-improved Giftsmith at Brookline Booksmith, and see what other goodies you'll find at the shop this season:
---
The Giftsmith at Brookline Booksmith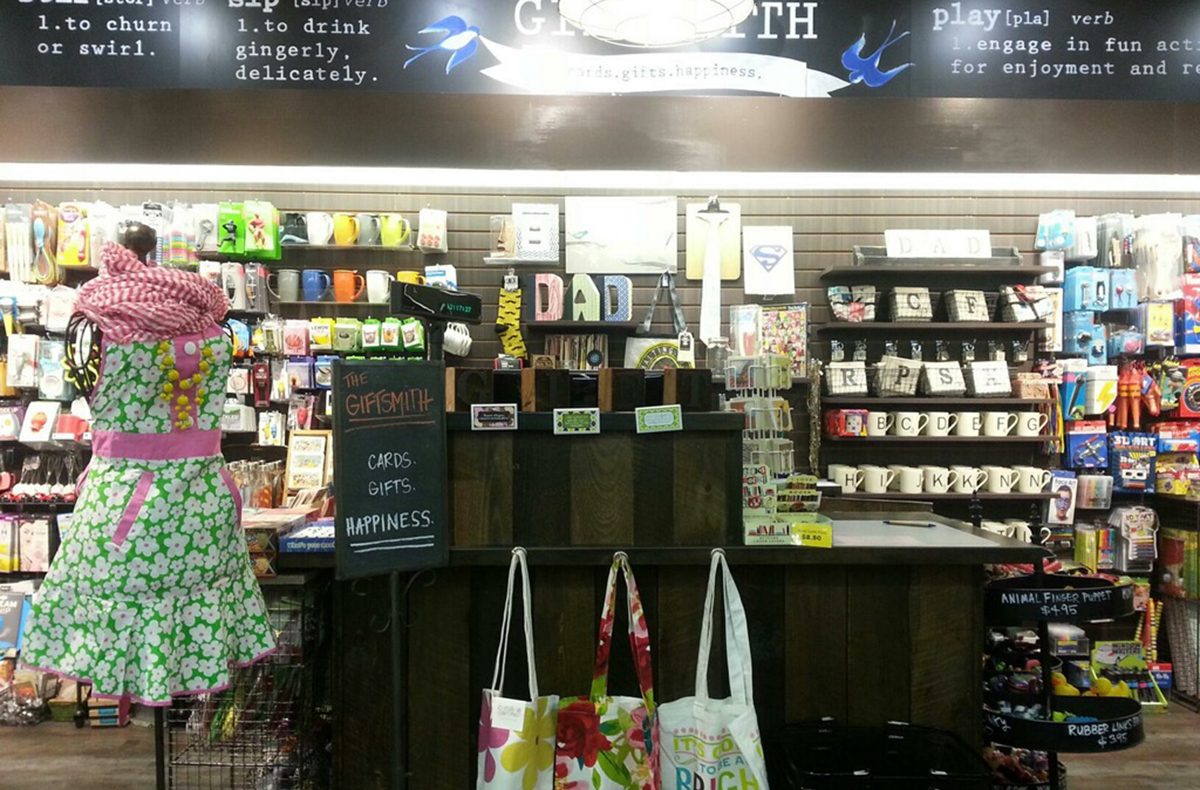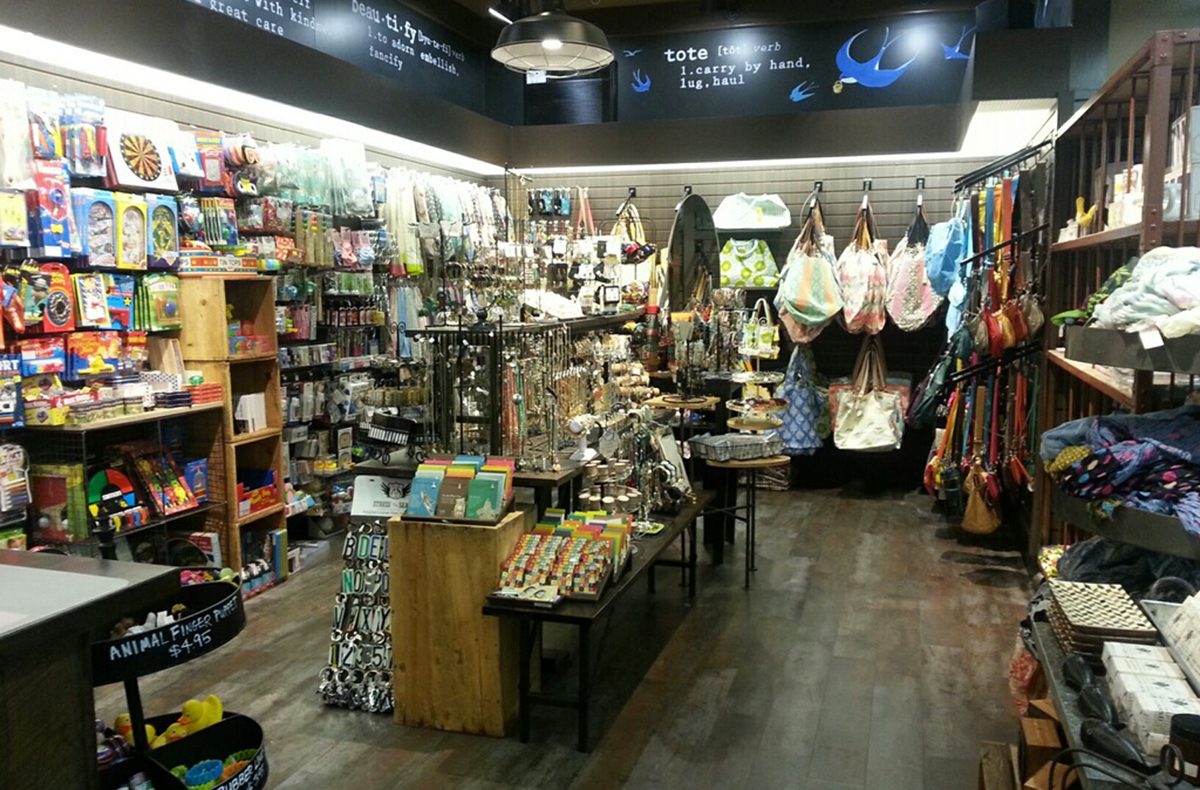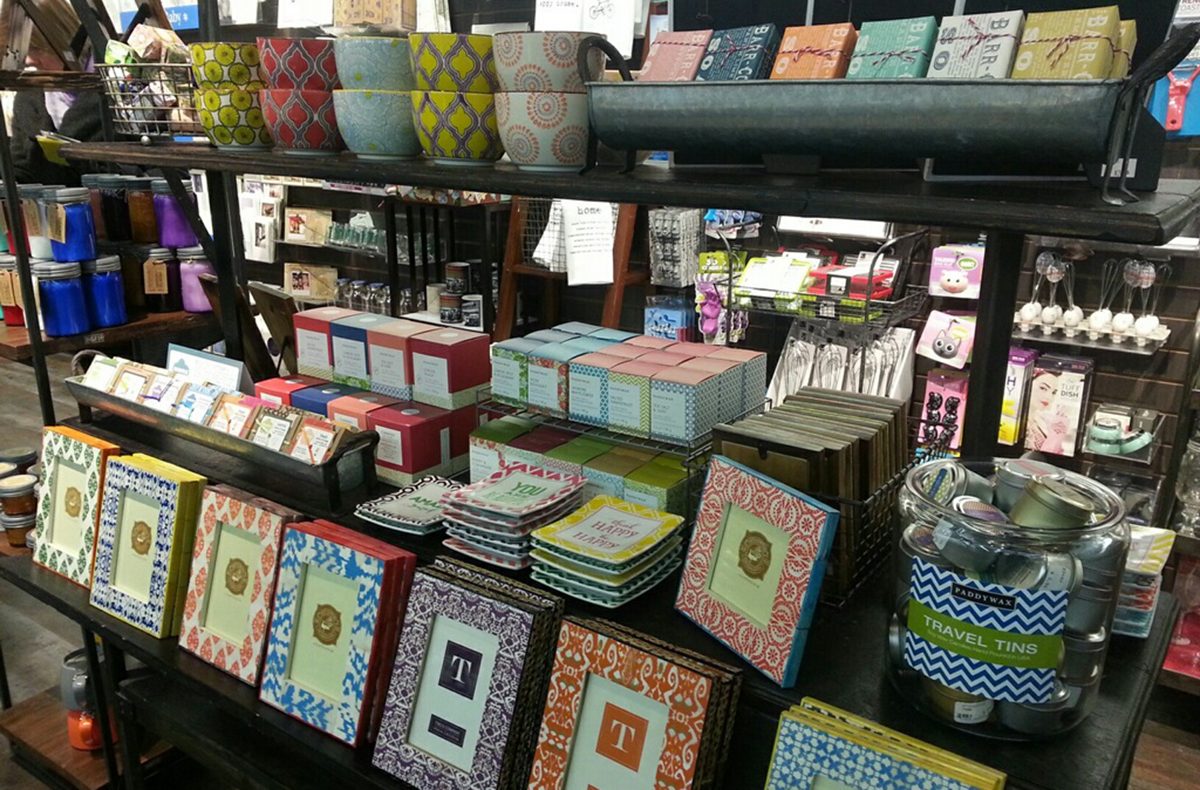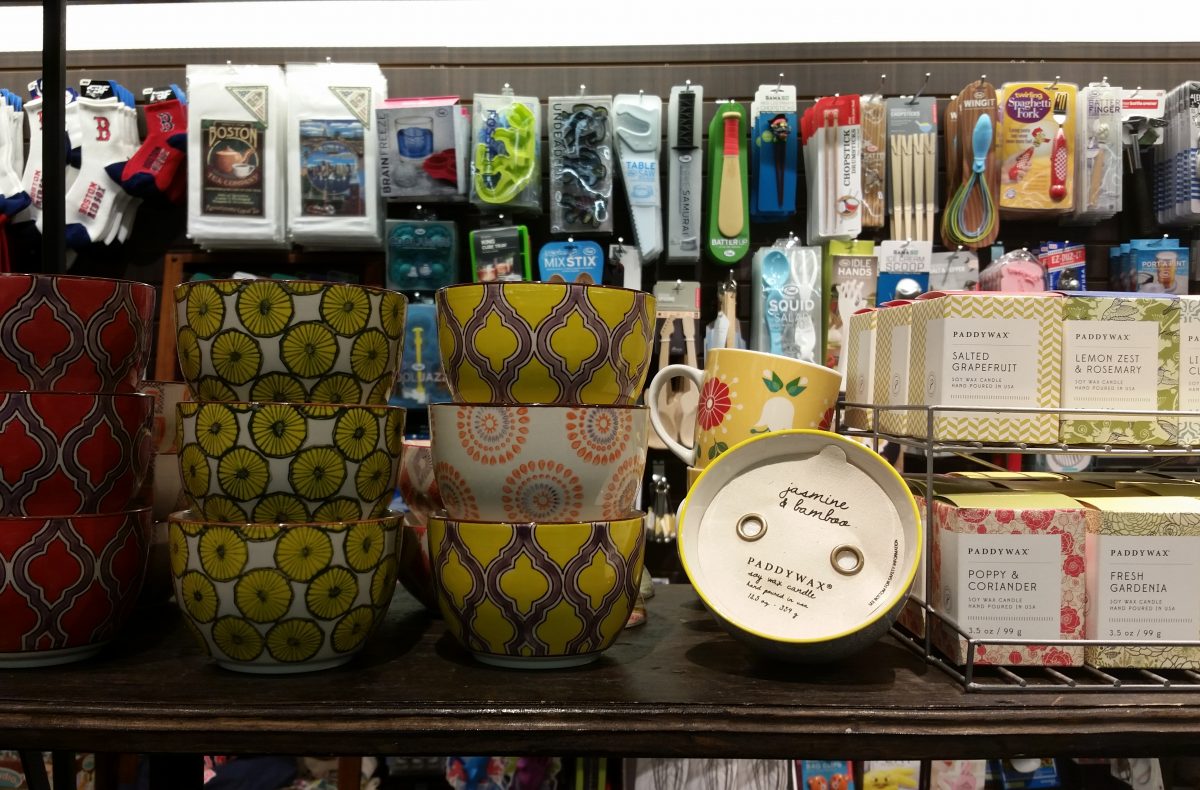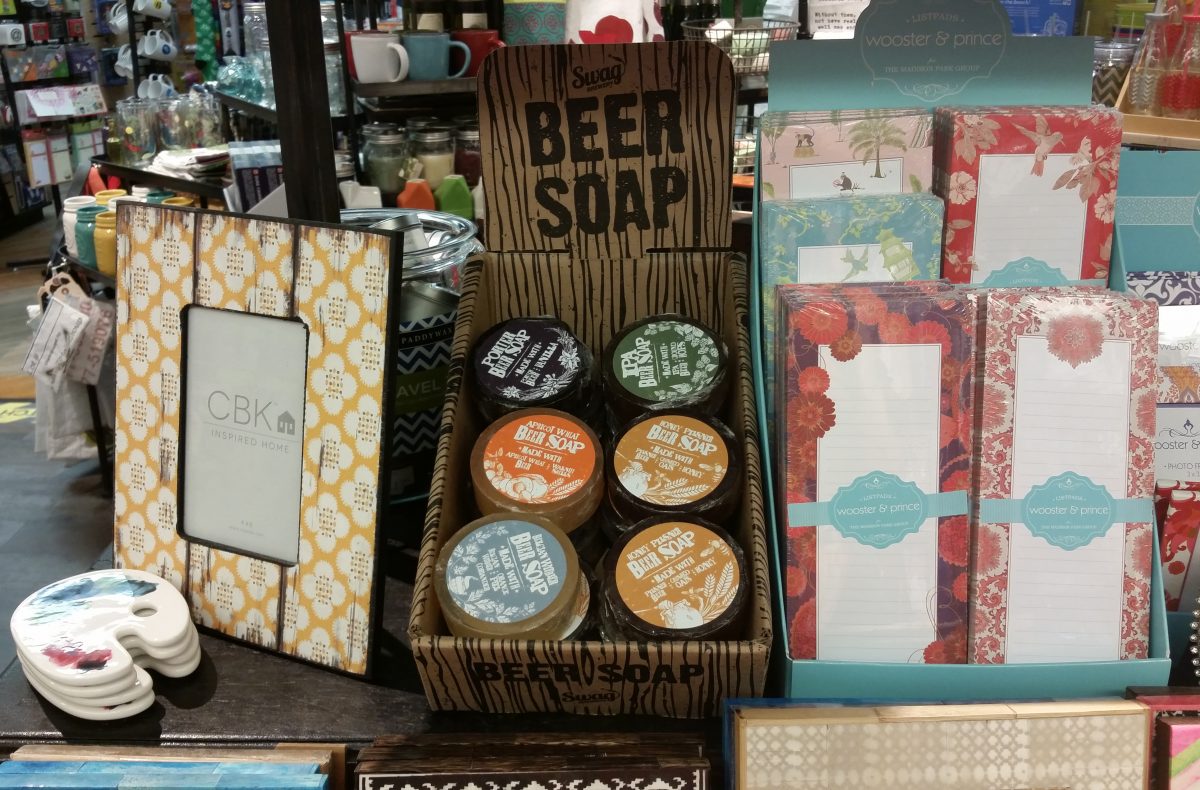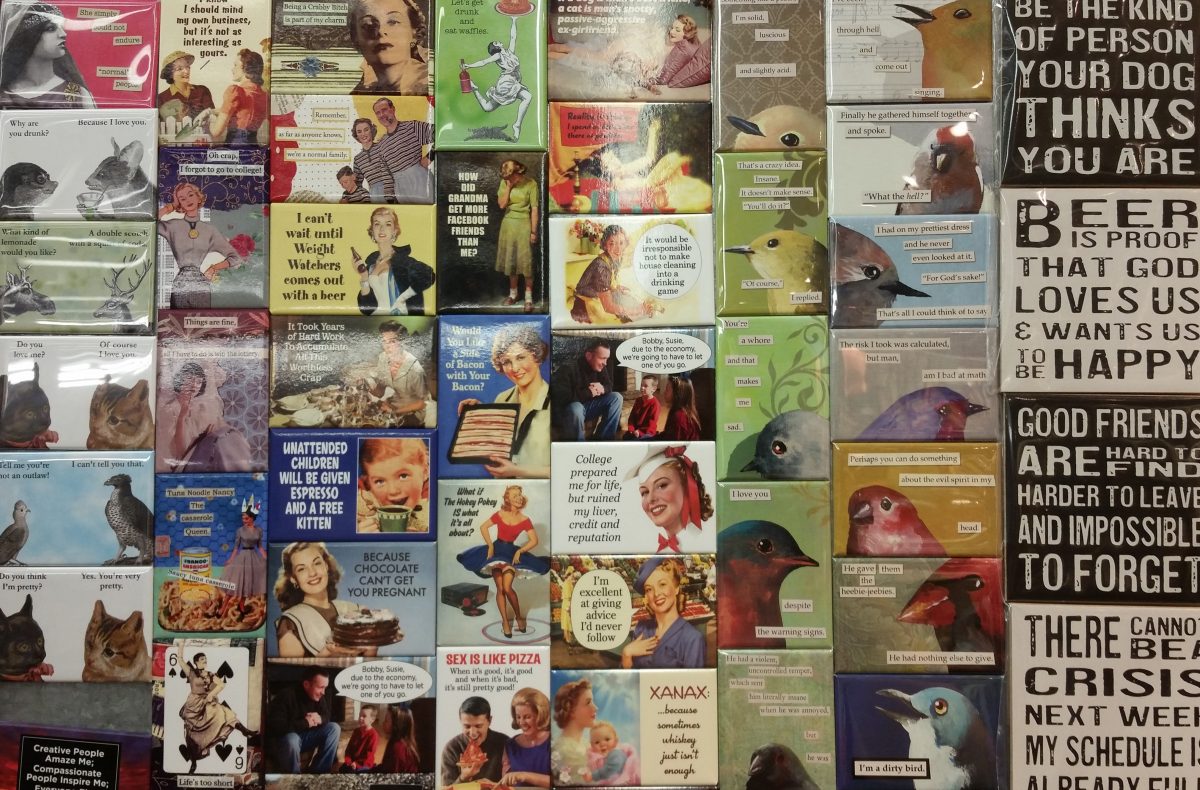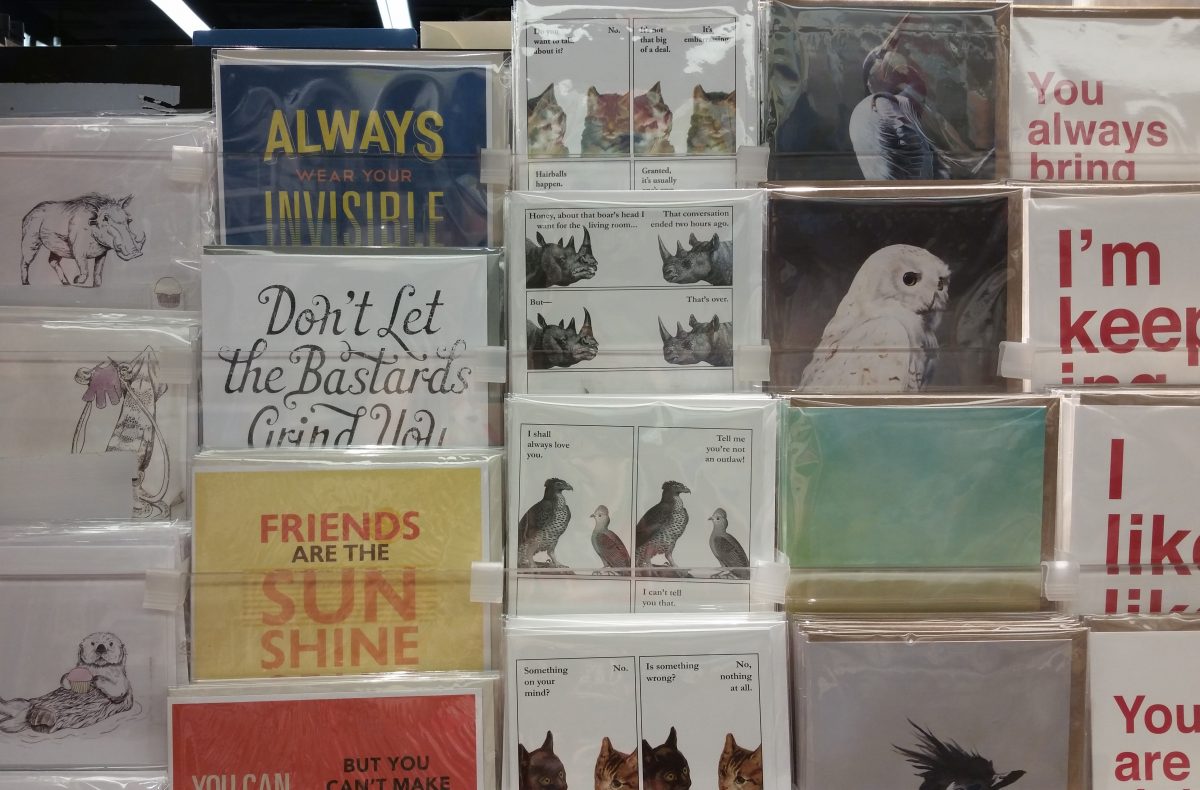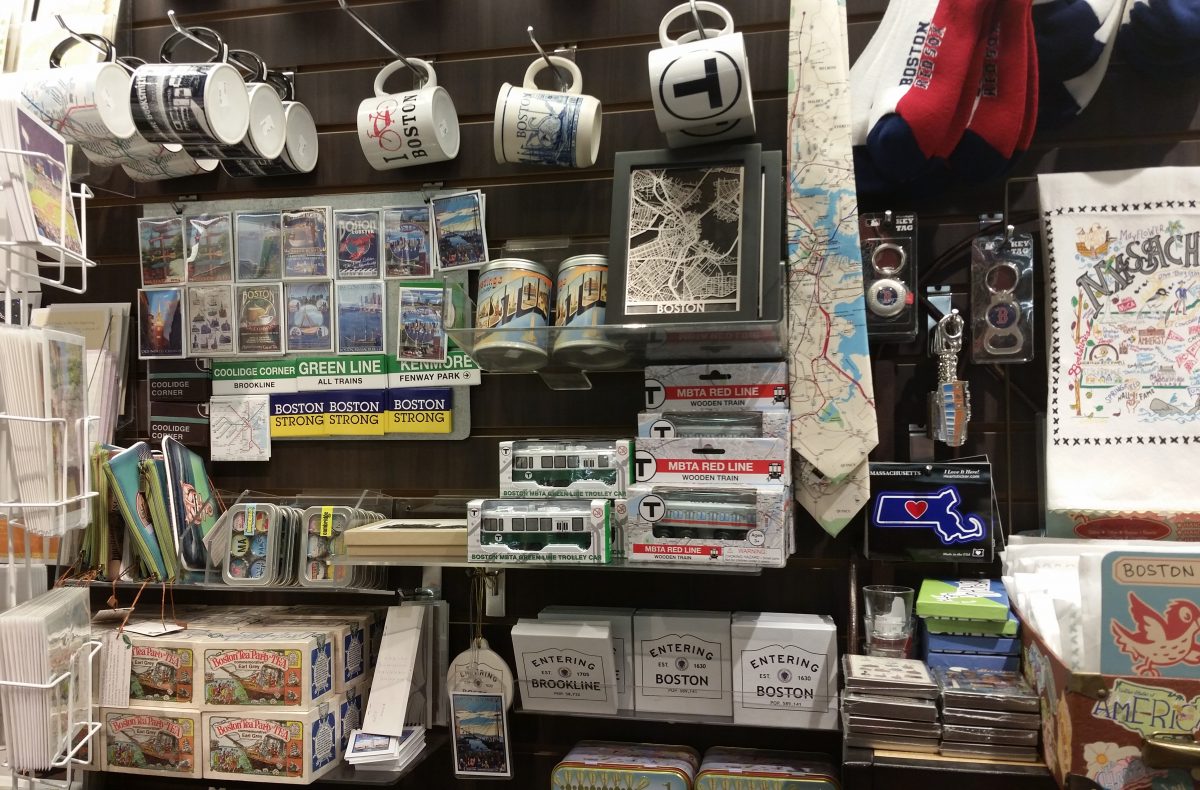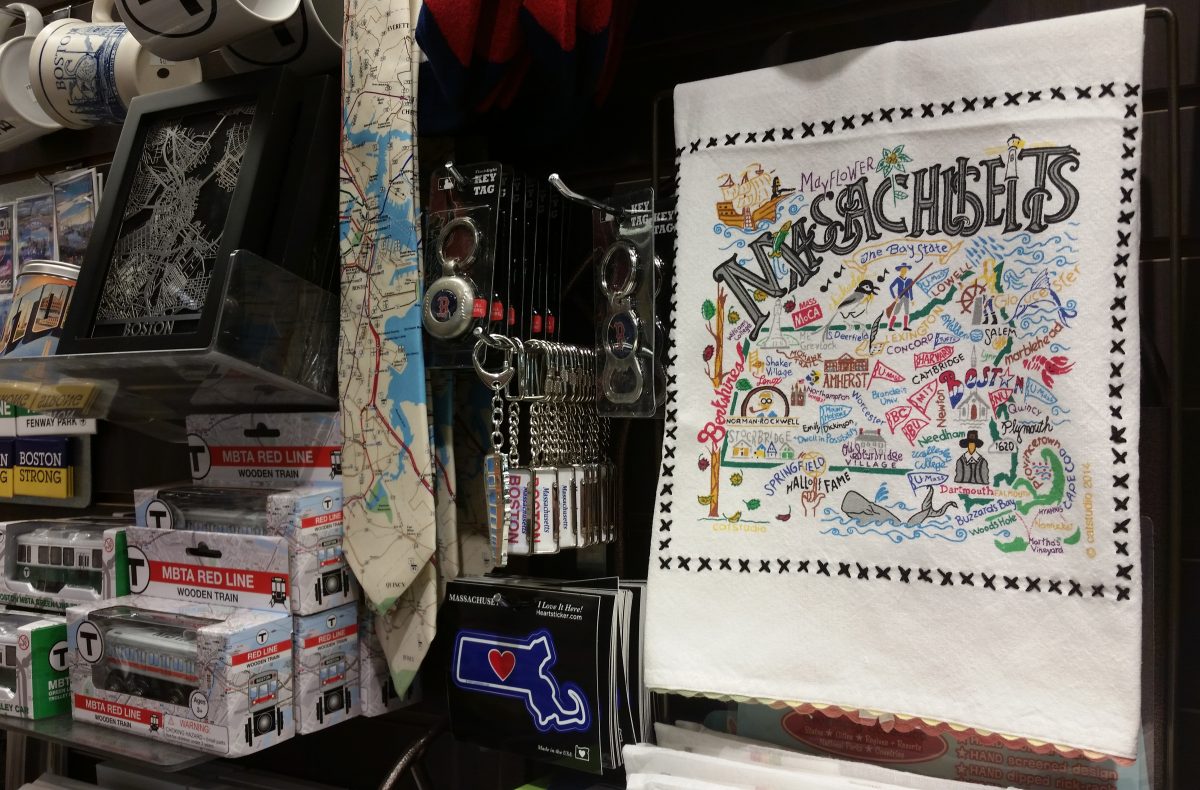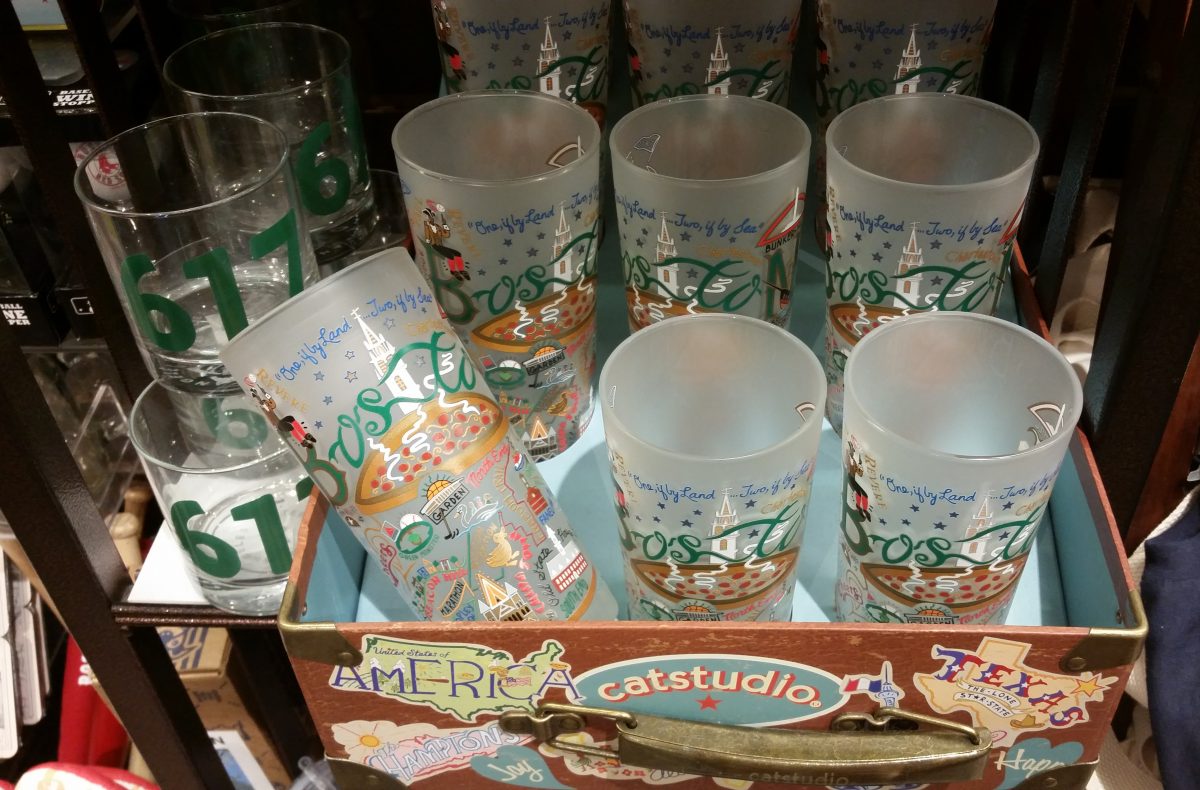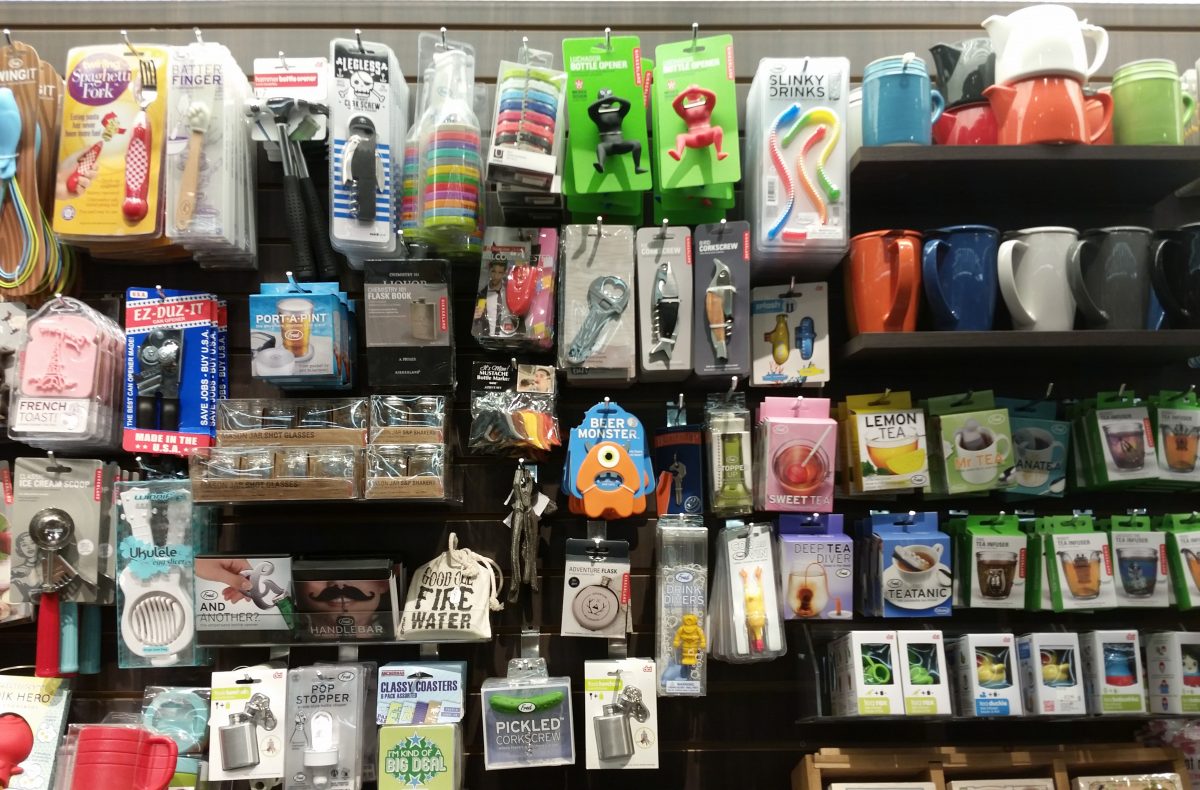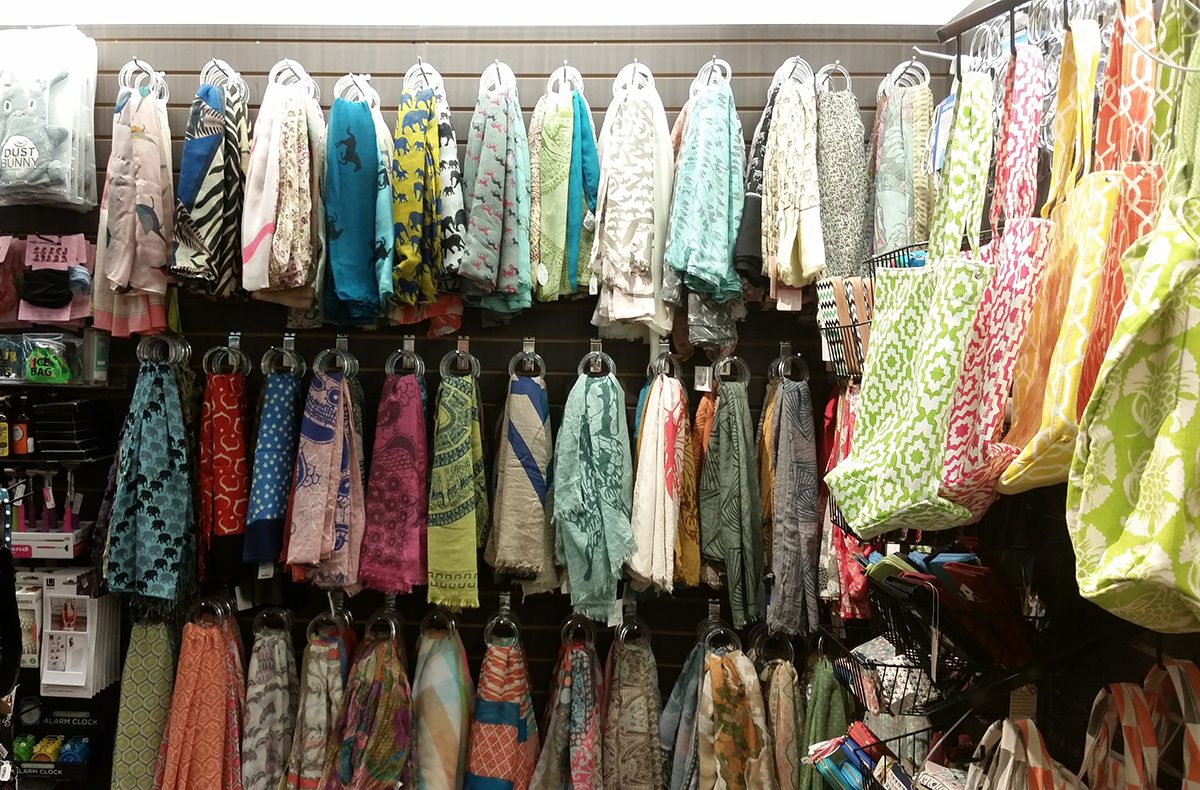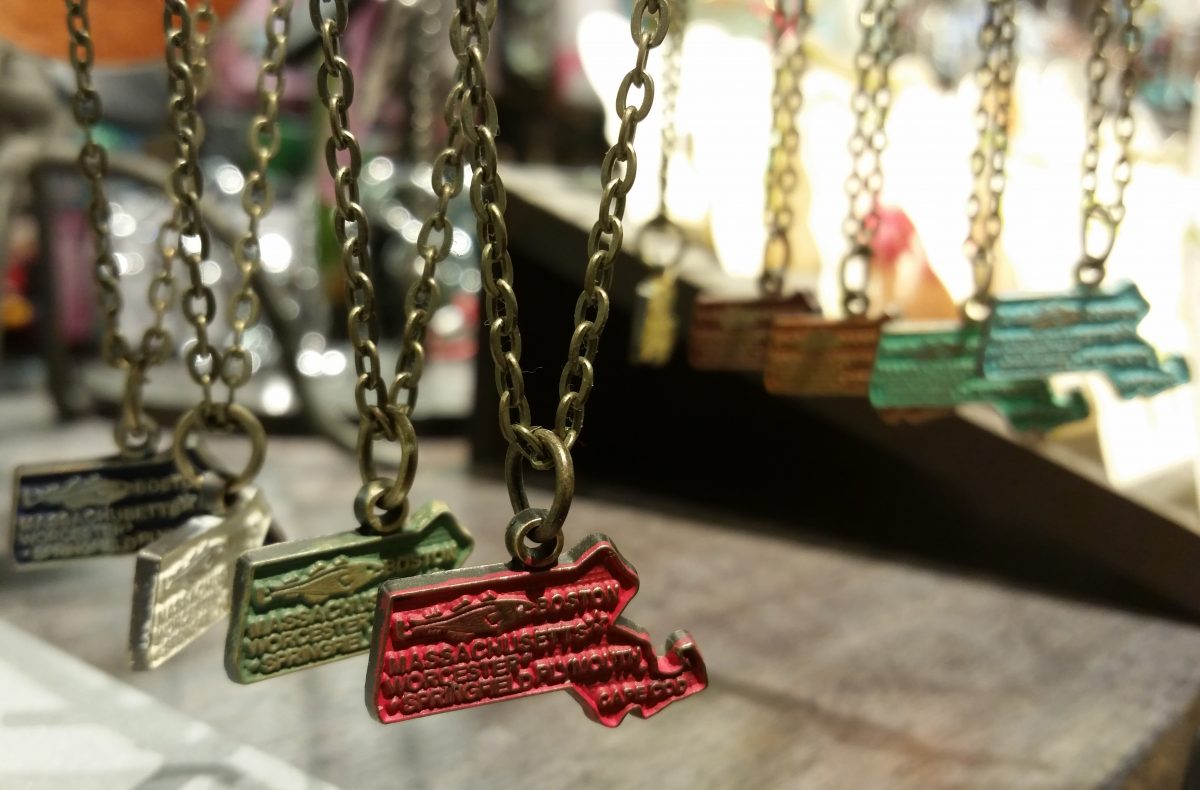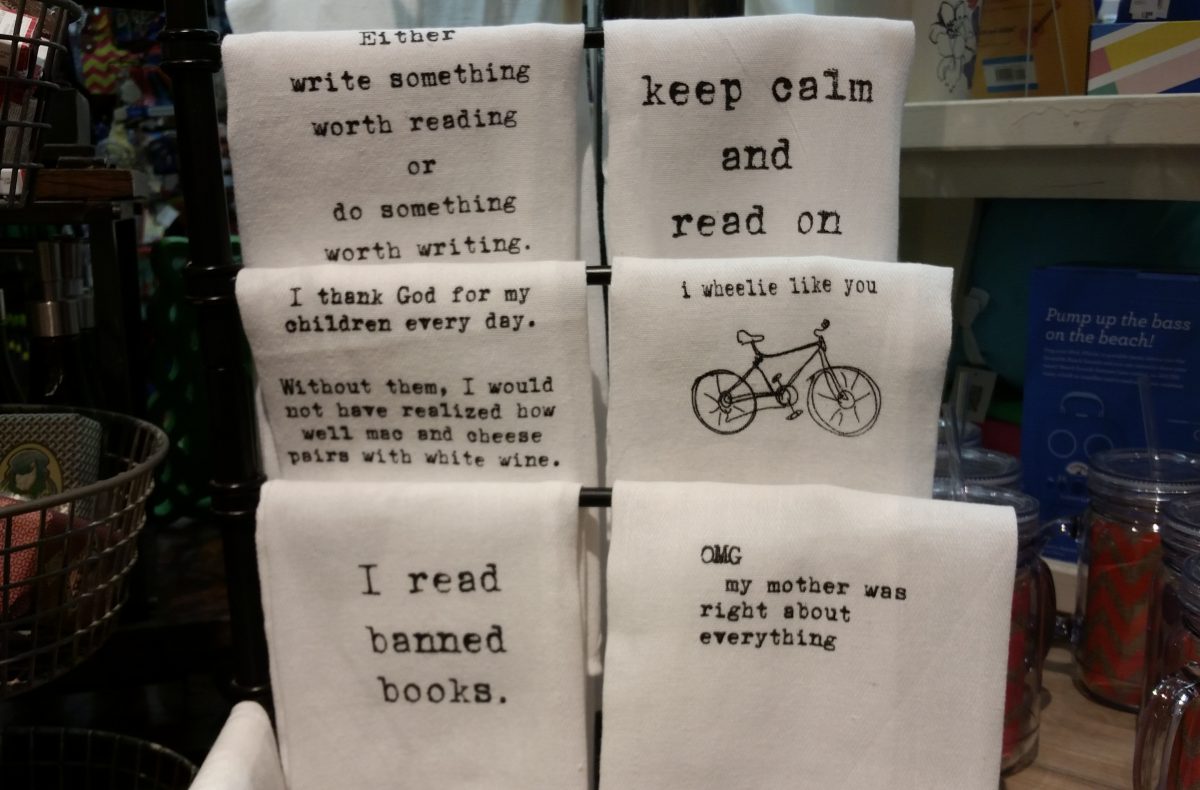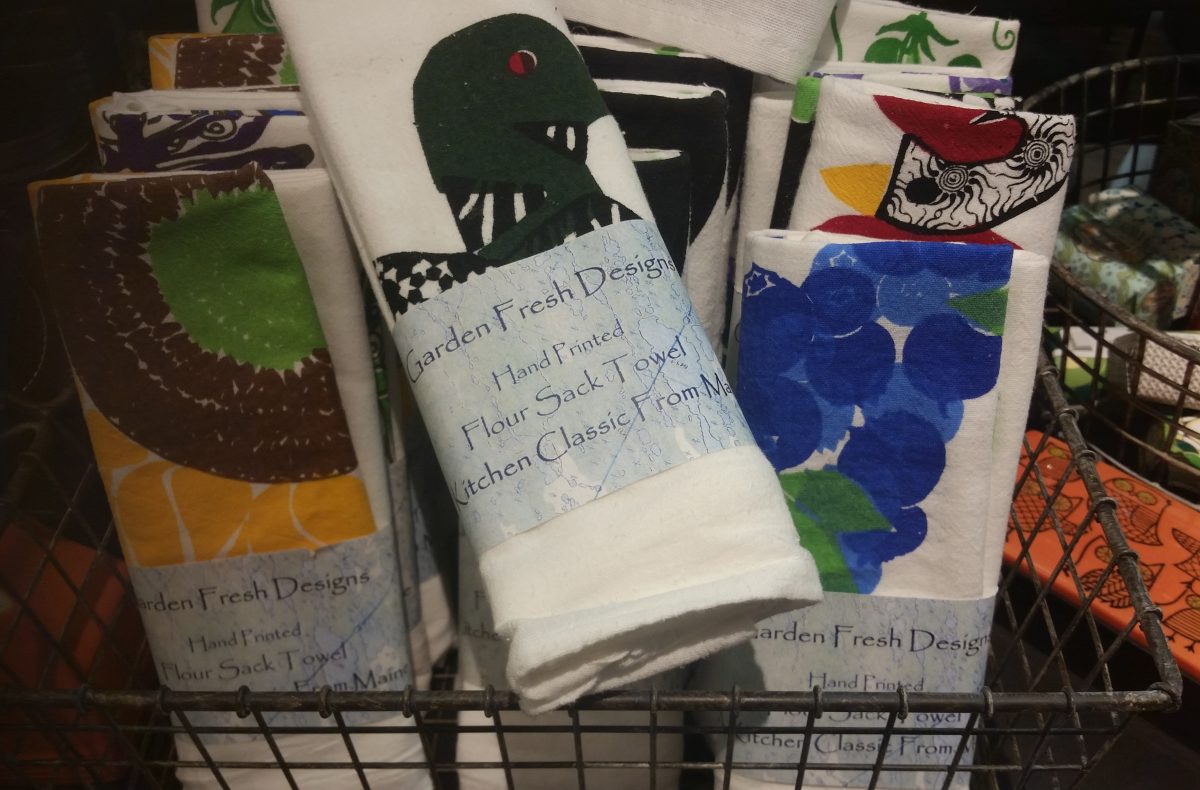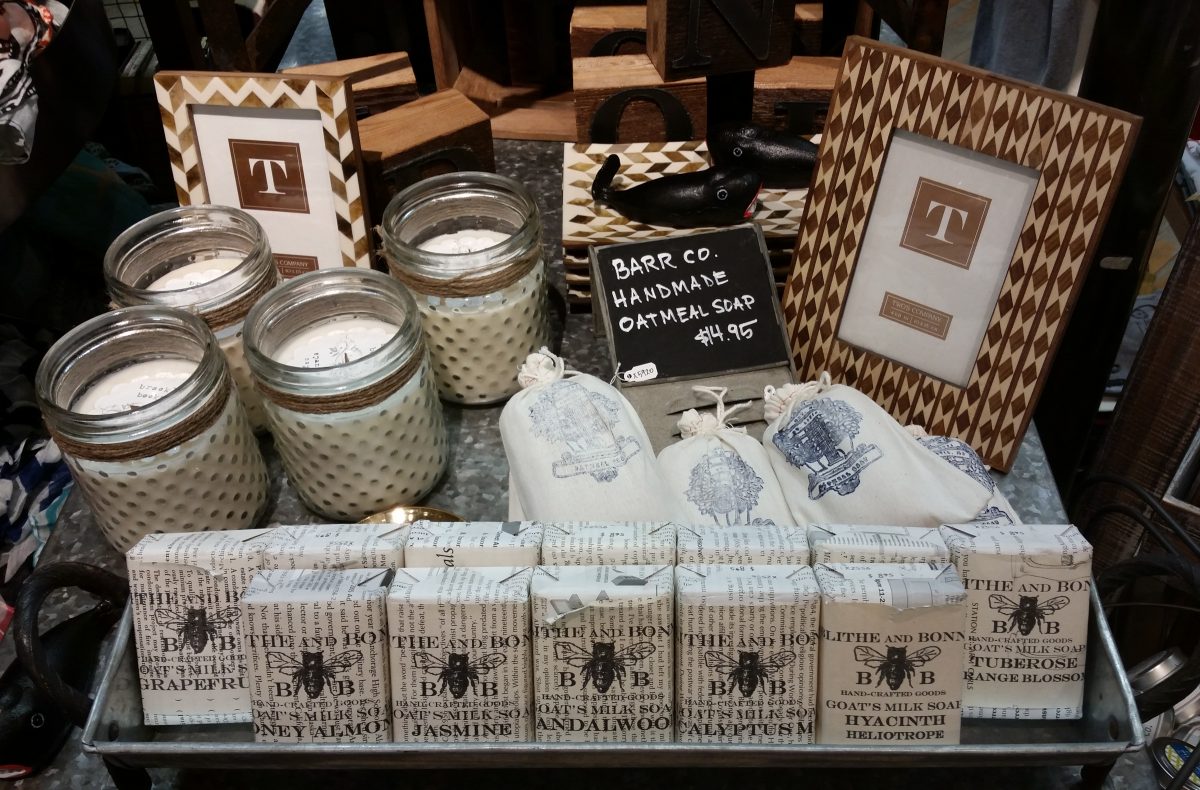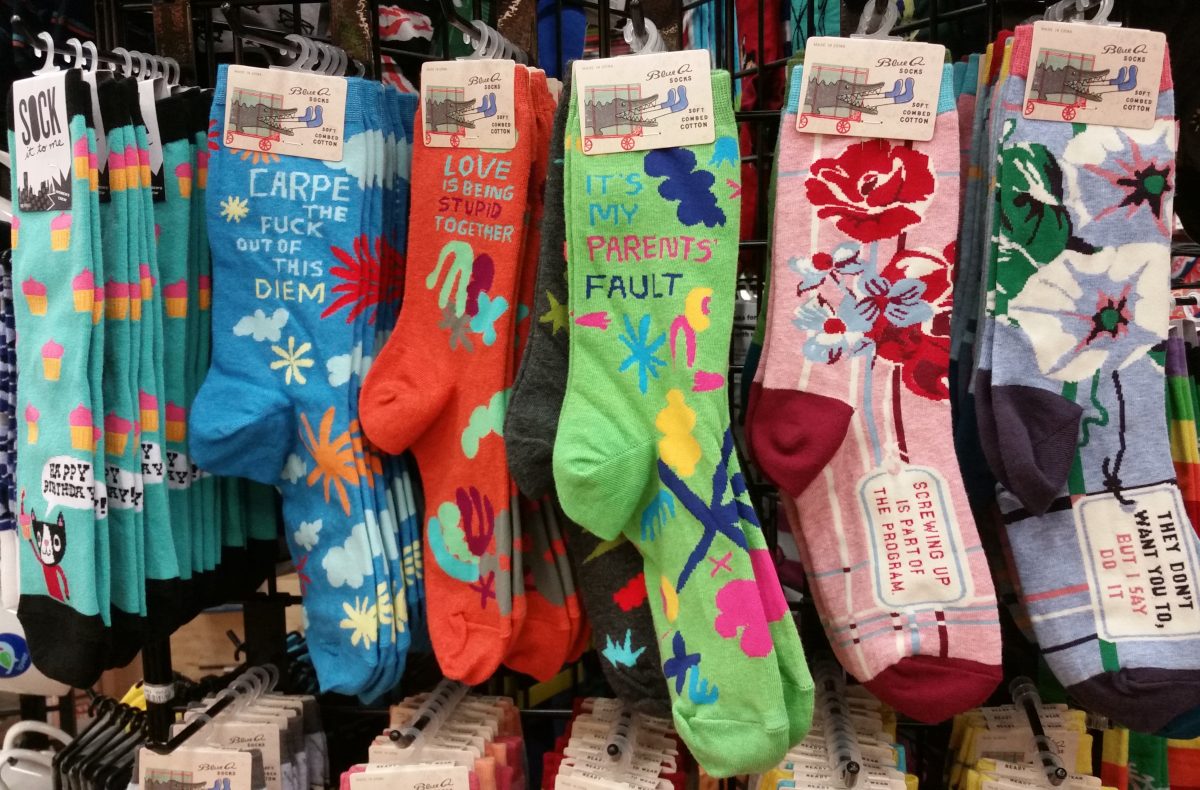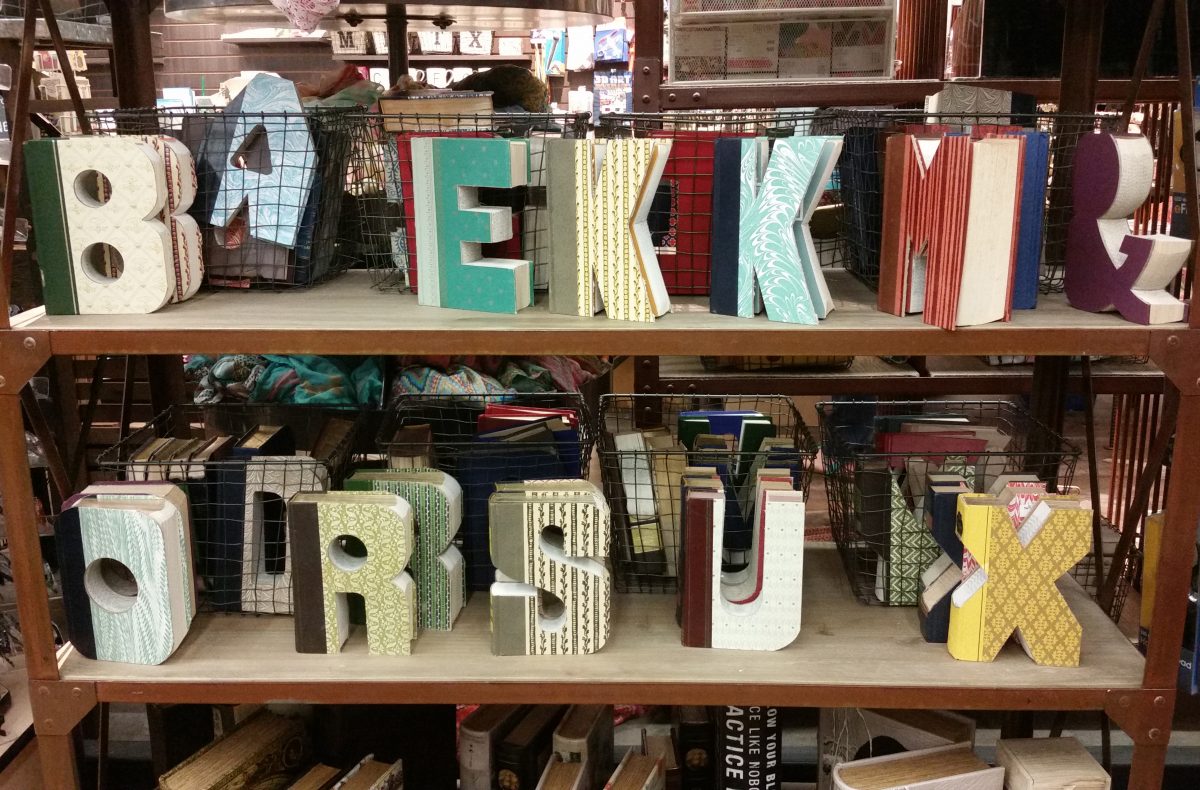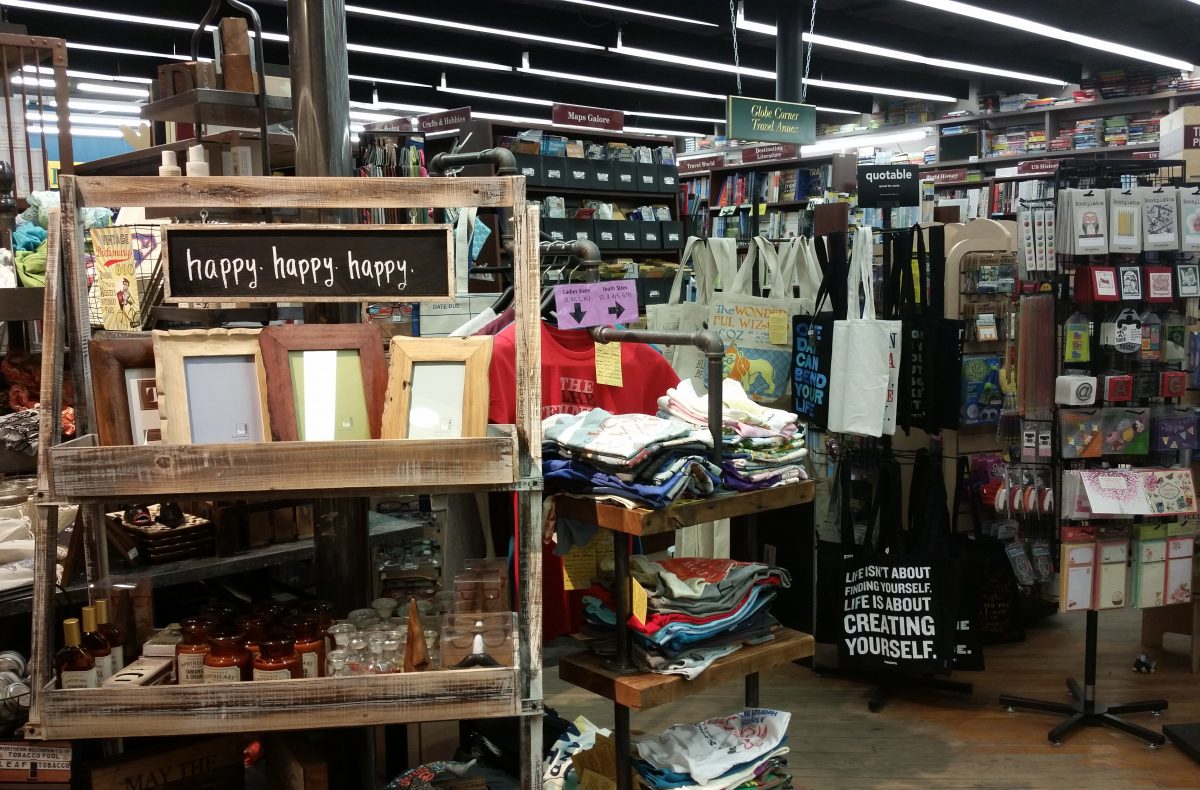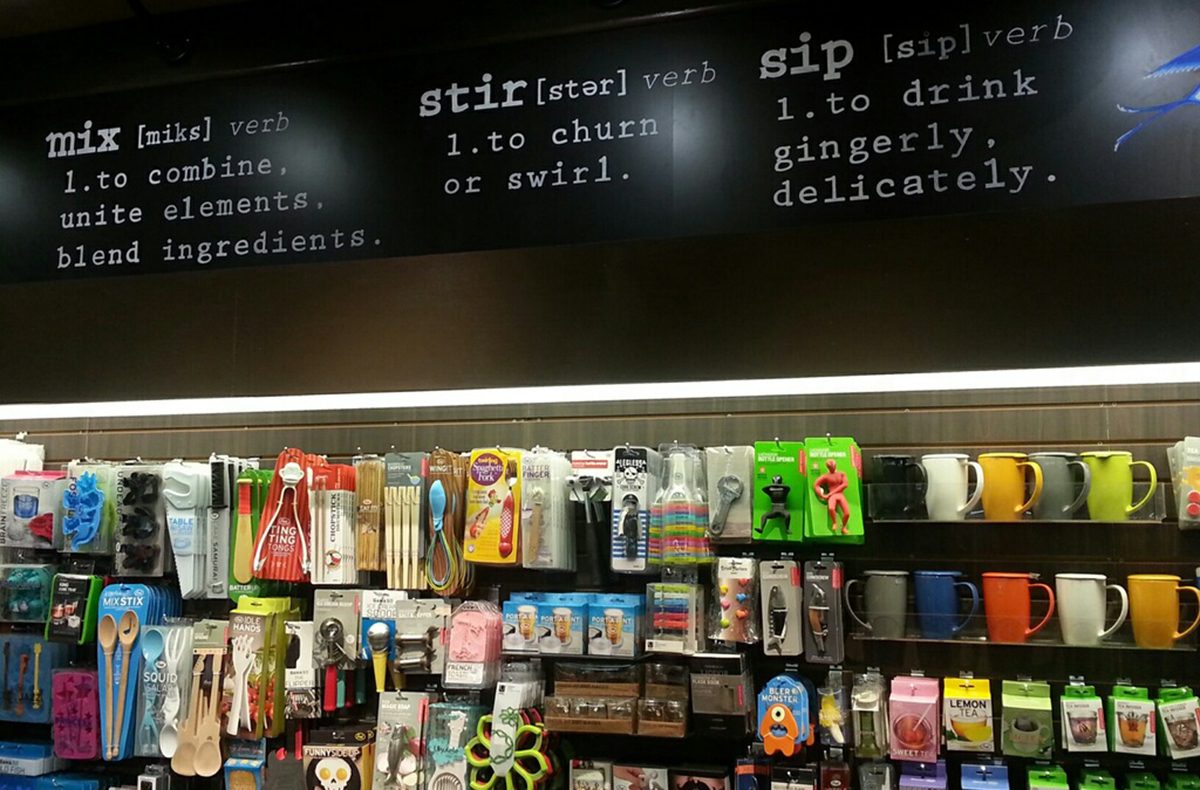 Source URL: https://www.bostonmagazine.com/arts-entertainment/2014/06/26/brookline-booksmith-giftsmith-gift-shop-renovation/
---