Litographs Launches Temporary Literary Tattoos on Kickstarter
The company also wants people to help them create the world's longest literary tattoo chain with the entire text of Alice of Wonderland inked across 2,500 bodies.
---
Update, Wednesday, July 23: Well that was quick! Enthusiastic backers have squashed Litographs' goal on Kickstarter (nearly $30,000 has been pledged after one day of the $7,500 goal). So many people signed on that Litographs extended the 2,500 Alice in Wonderland tattoo chain spots to 2,500 more quote tattoos for the text of Through the Looking Glass.
---
"Even the darkest night will end, and the sun will rise."
This line from Les Misérables is just one example of iconic phrases that Cambridge-based company Litographs wants to see inked on the bodies of their customers.
You may already know Litographs for the brand's stylish shirts, bags, and other merchandise that are designed using the texts of great literary works. Book enthusiasts go gah-gah over the readable apparel, which, since debuting in 2011, has been positively reviewed by sites ranging from A.V. Club to Apartment Therapy to BuzzFeed. Their products were recently picked up by Trident Booksellers and Cafe.
In a new venture, instead of making your favorite books wearable on T-shirts, totes, and posters, Litographs plans to put words right onto customers' skin by releasing a line of temporary literary tattoos. The removable designs, for which they already have 15 designed, are all famous lines from classic books like The Importance of Being Earnest, Adventures of Huckleberry Finn, Pride and Prejudice, and more.
The team was inspired by literary tattoos popping up on various websites throughout the last year or two, explains Litographs founder and CEO Danny Fein. "Everyone on Litographs feels like if we were going to get a permanent tattoo, it would almost certainly be a literary tattoo."
From there, the team came up with the idea of temporary tattoos with quotes from popular prose and poetry.
"We found this awesome temporary tattoo manufacturer out of Hollywood that supplies TV and film studios with hyper-realistic 'skin transfers,' which are essentially the same temporary tattoos people use growing up [apply with warm water, easy to remove]," Fein explains. "They specialize in working with a design to make it look realistic and printing it in a really high quality."
---
Temporary Tattoos by Litographs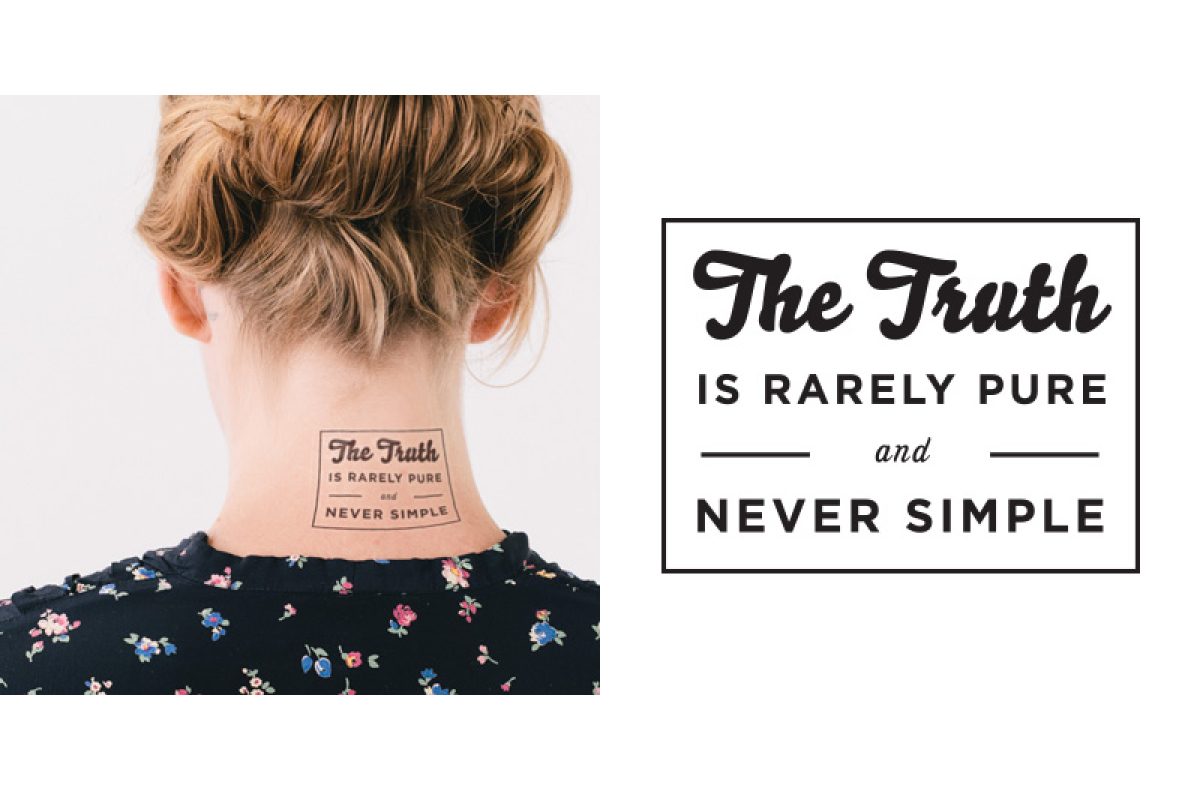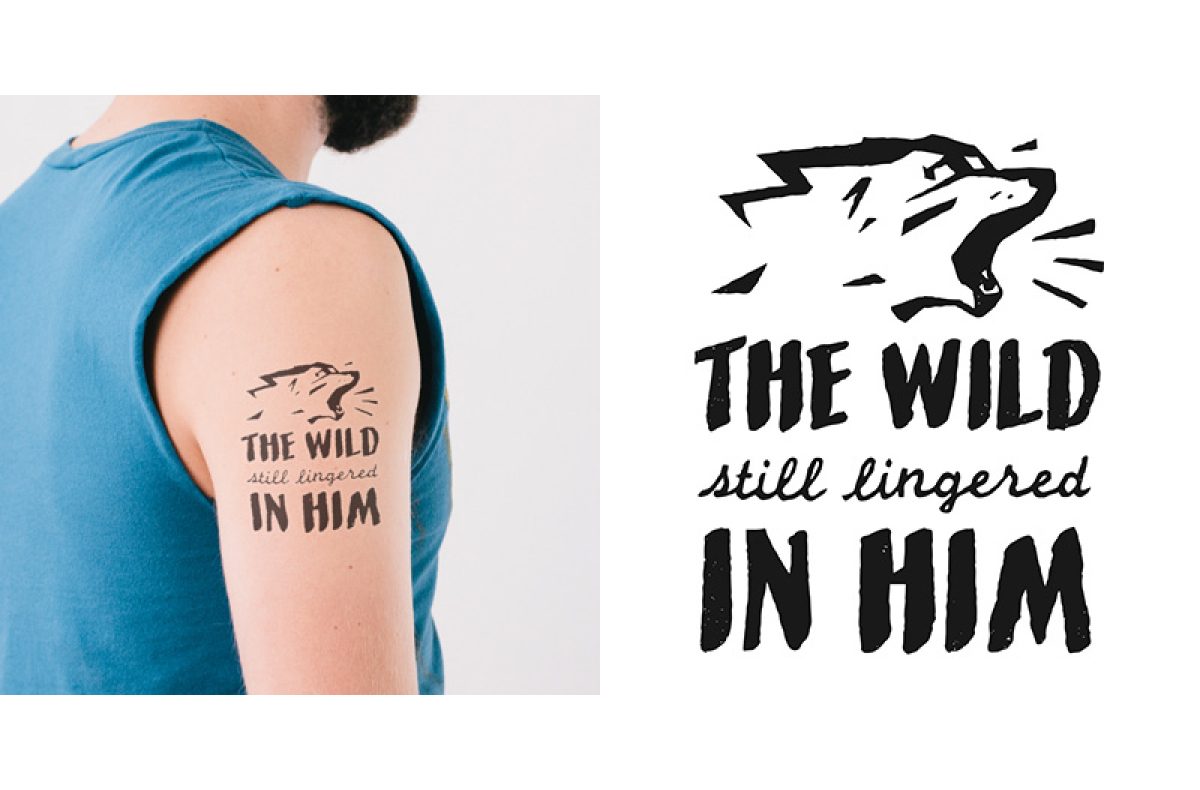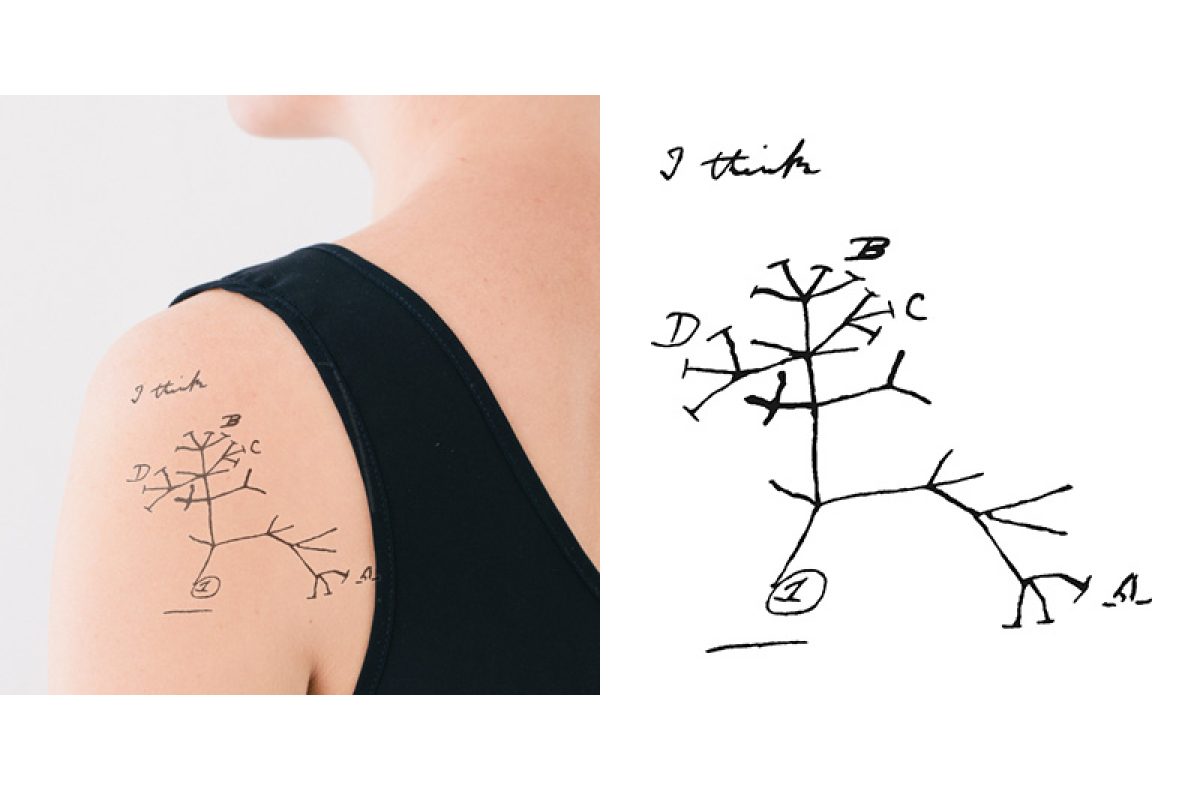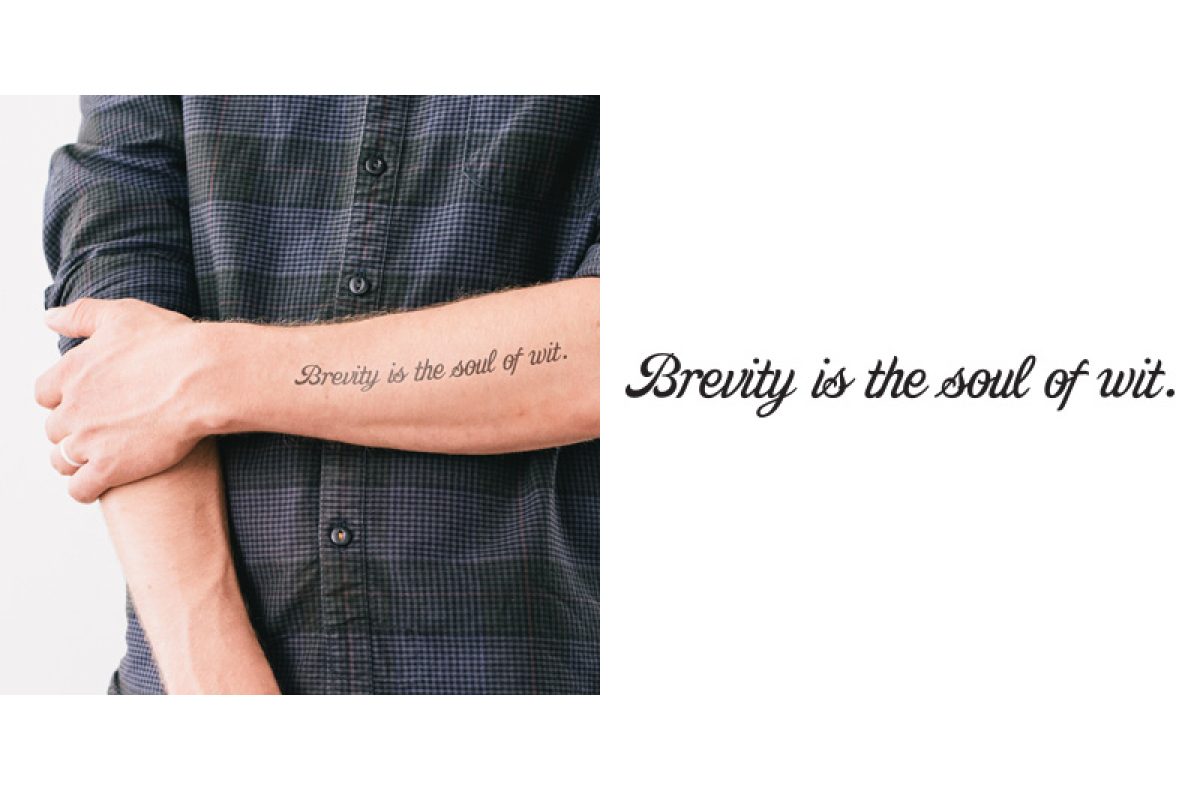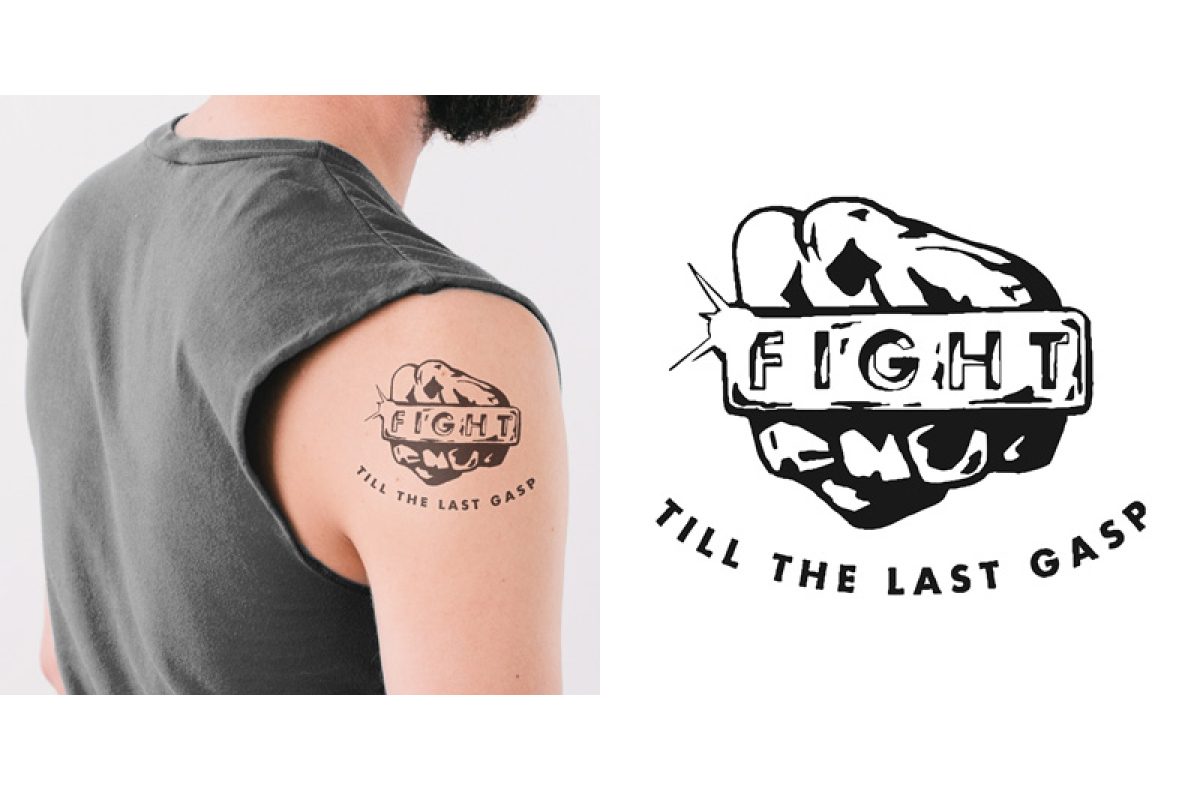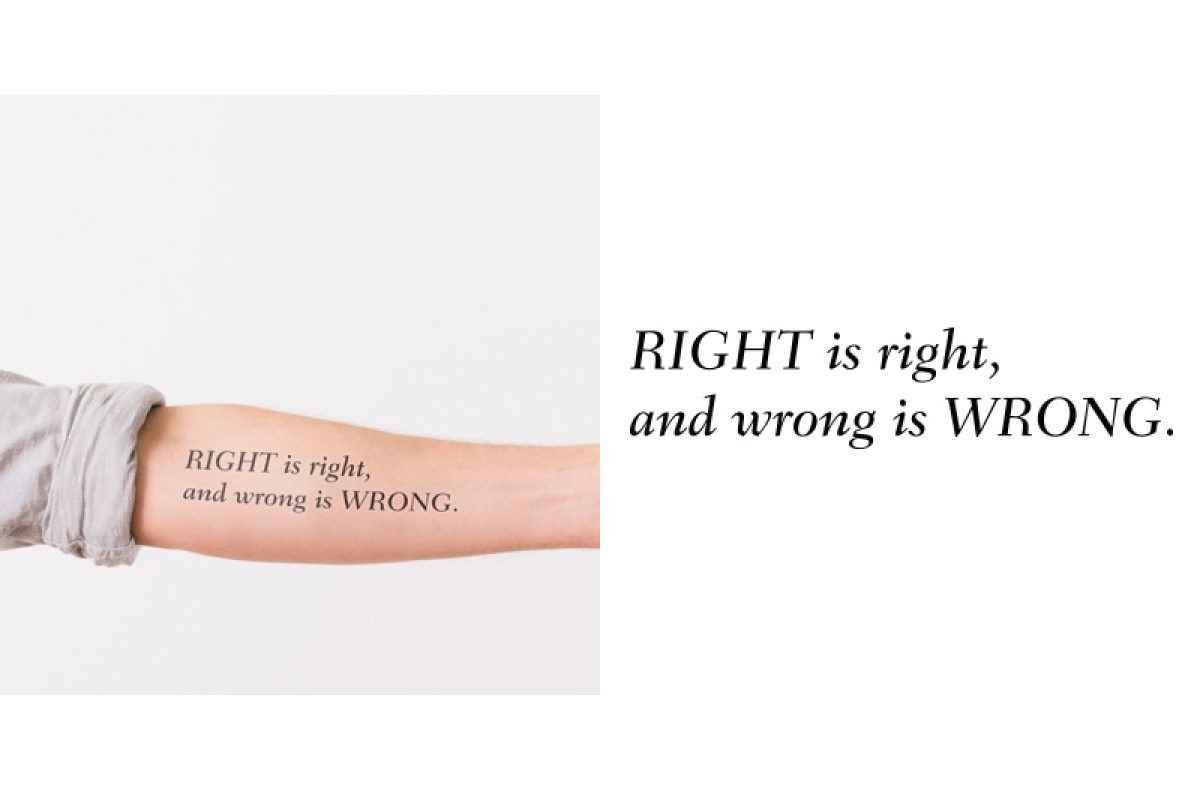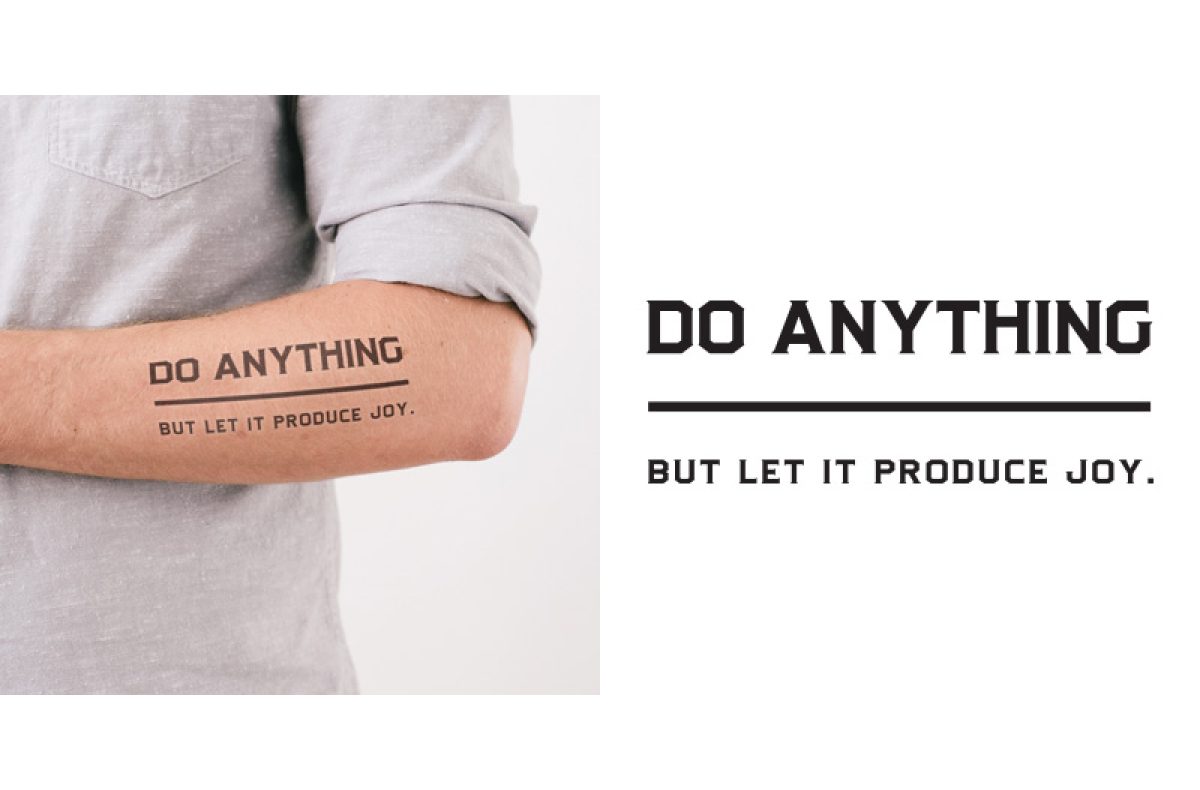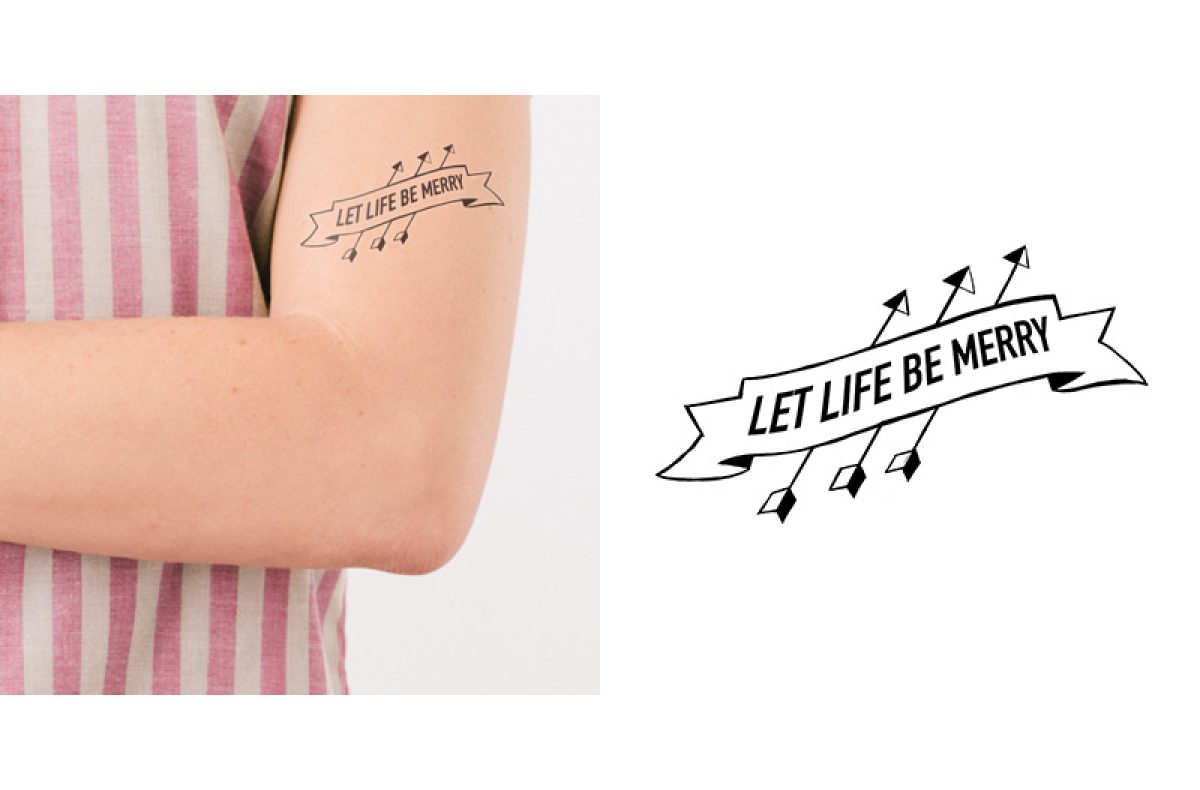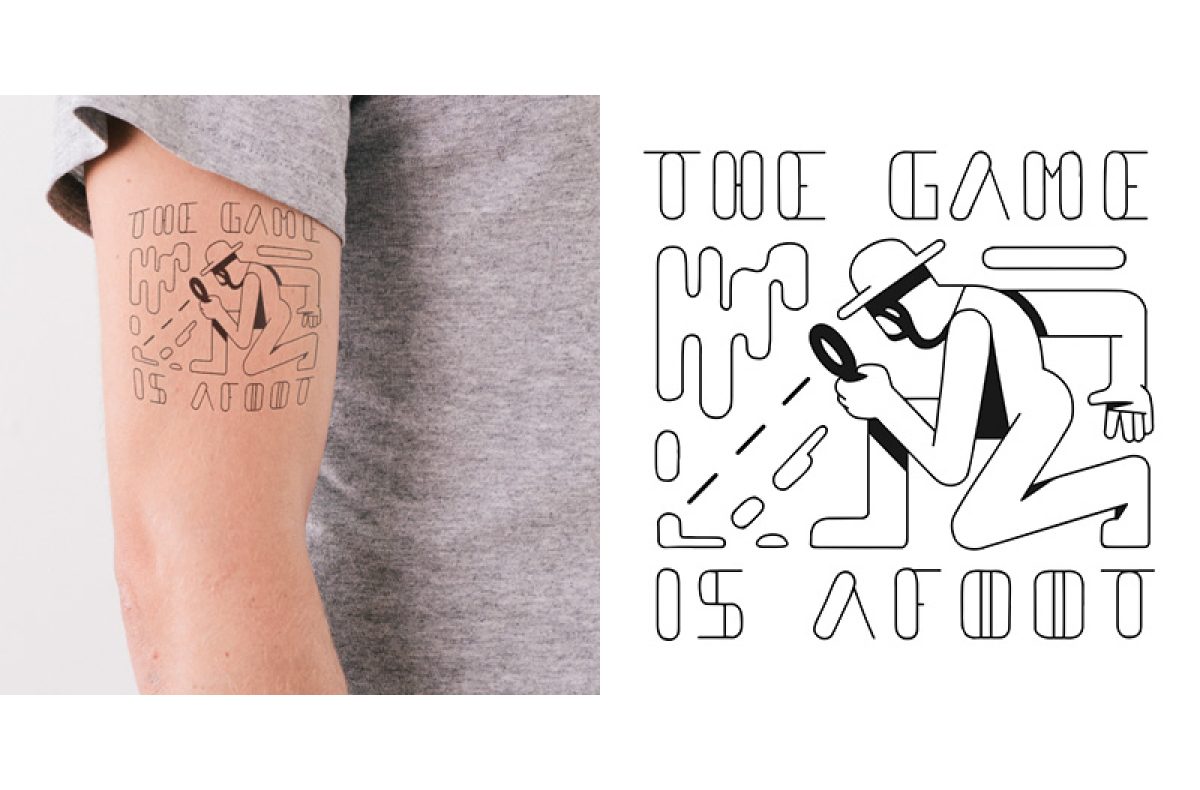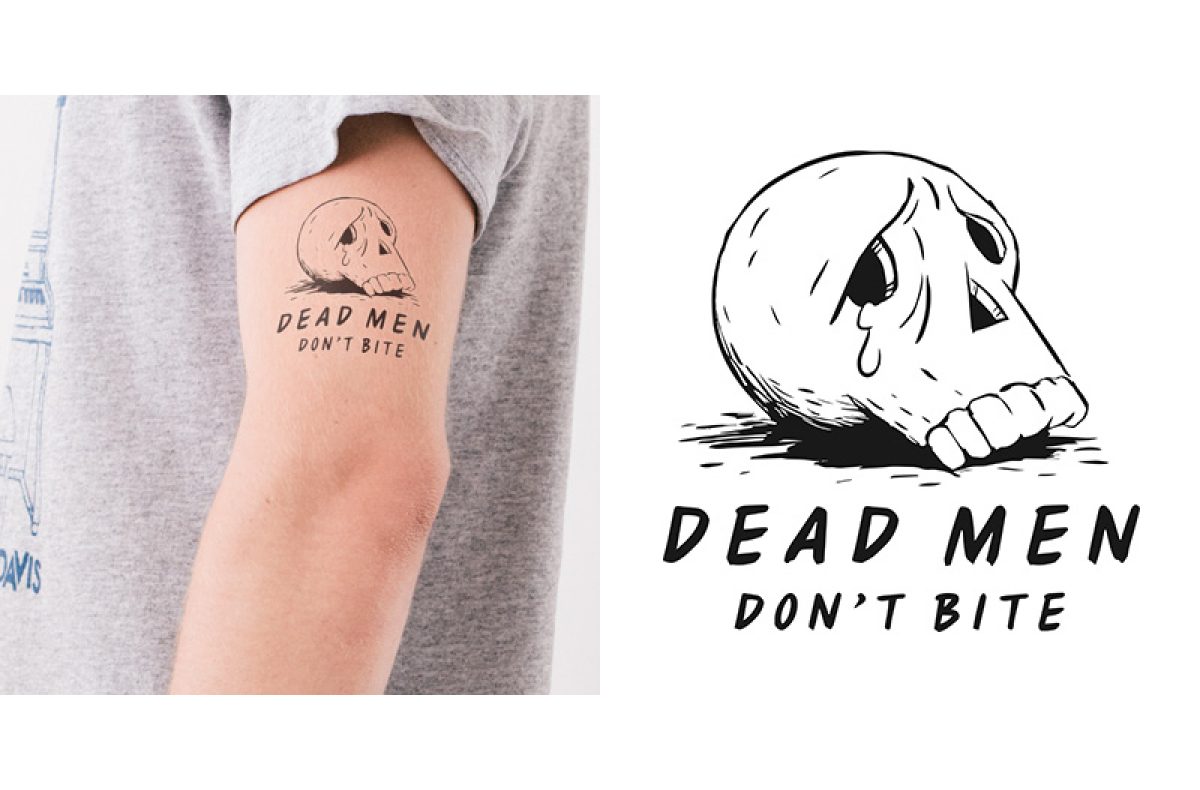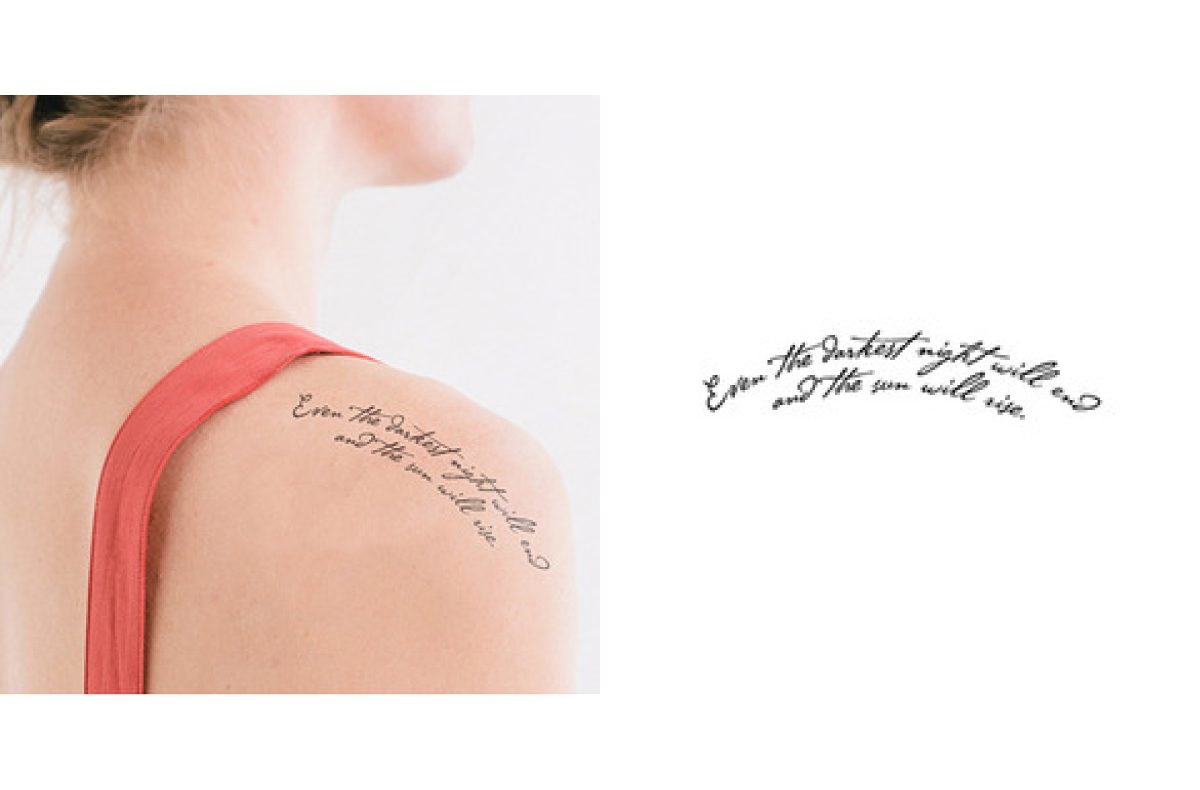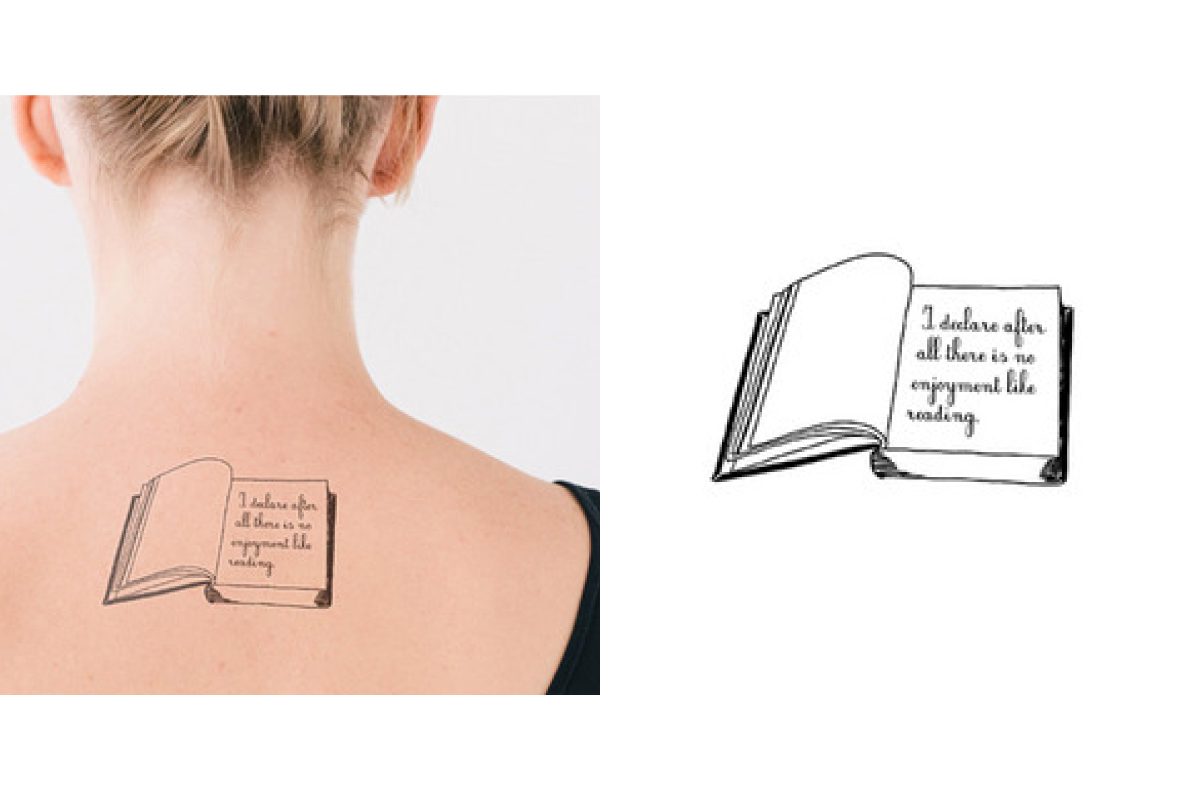 ---
The new temporary tattoo line begins selling on Tuesday when Litographs launches a campaign on Kickstarter, a platform on which the company has found a lot of success in the past.
Though the final pricing for Litographs' temporary tattoos after the initial campaign are not set in stone, the levels of contributions on Kickstarter give a good indication. Contribute $3 for one tattoo, $15 for six tattoos, or $30 for all 15 designs they already have completed.
Also as part of the Kickstarter campaign, Litographs aims to set a record for "the world's longest literary tattoo." Inspired by the "Skin" project by Shelley Jackson, Litographs wants to tell the entire story of Alice in Wonderland across 2,500 bodies through temporary tattoos. For all pay-what-you-want ($1 minimum) contributors, the company will send Kickstarter backers 2,500 different tattoos, each with a unique five- to 15-word snippet from the beloved children's book. Recipients are then encouraged to upload photos of their tattoos, which will be organized on Litographs' website in the correct order. Once all of these tattoos are shared, visitors to the site will be able to read the entire text from start to finish from everyone's tattoos.
"The cool thing about Alice in Wonderland is that you can take any five or 10 words, and it's going to be a really interesting and awesome passage," Fein says. This is an important point, since the passage that each of the backers are sent will be randomly selected.
The Alice in Wonderland tattoo project is the main reason Litographs is launching their temporary tattoos on Kickstarter. Debuting a new line product line is one thing, but harnessing the interest of 2,500 participants in order to set a world record requires a platform with a sense of community.
And don't think they're stopping with the 15 classics. Fein says that in the coming months, Litographs will work with contemporary authors to create even more tattoo designs quoting modern classics and new releases.
Learn more about Litographs tattoos at tattoos.litographs.com; take part on Kickstarter.
---