Shakespeare on the Common Opens 19th Season with Twelfth Night
The Commonwealth Shakespeare Company kicked off its free summer performances on Boston Common Wednesday night with a modernized take on the classic comedy.
---
The Commonwealth Shakespeare Company kicked off the 19th season of its annual "Free Shakespeare on the Common" series last night with a modernized take on Twelfth Night, the classic comedy featuring love entanglements and mistaken identities.
During his introduction, founder and artistic director Steven Maler, who enjoyed the show alongside CSC donors from a reserved section in the front, issued a warning about the weather-dependent possibility of having to end the show early. The rain never came, but at about 9 p.m., an hour into the show and two scenes before intermission, the actors had to clear the stage and put the show on hold for about 12 minutes due to a dead generator that was affecting the lights.
"You get to hear the song again," exclaimed actor Remo Airaldi, who plays the fool Feste this year in his sixth CSC production. The show resumed, replaying the scene that was interrupted, and patrons laughed and applauded as the story of Shakespeare's shipwrecked twins Viola and Sebastian continued to unfold smoothly before them on the graffiti-inspired stage, at times even extending out into the grass among them.
The free outdoor show will be performed every night except Mondays on Boston Common through August 10. The show begins at 8 p.m. on Tuesdays through Saturdays and 7 p.m. on Sundays. There will be a matinee performance at 3 p.m. on July 26. For more information, visit commshakes.org.
Check out photos from the evening below.
---
Shakespeare on the Common 2014, Twelfth Night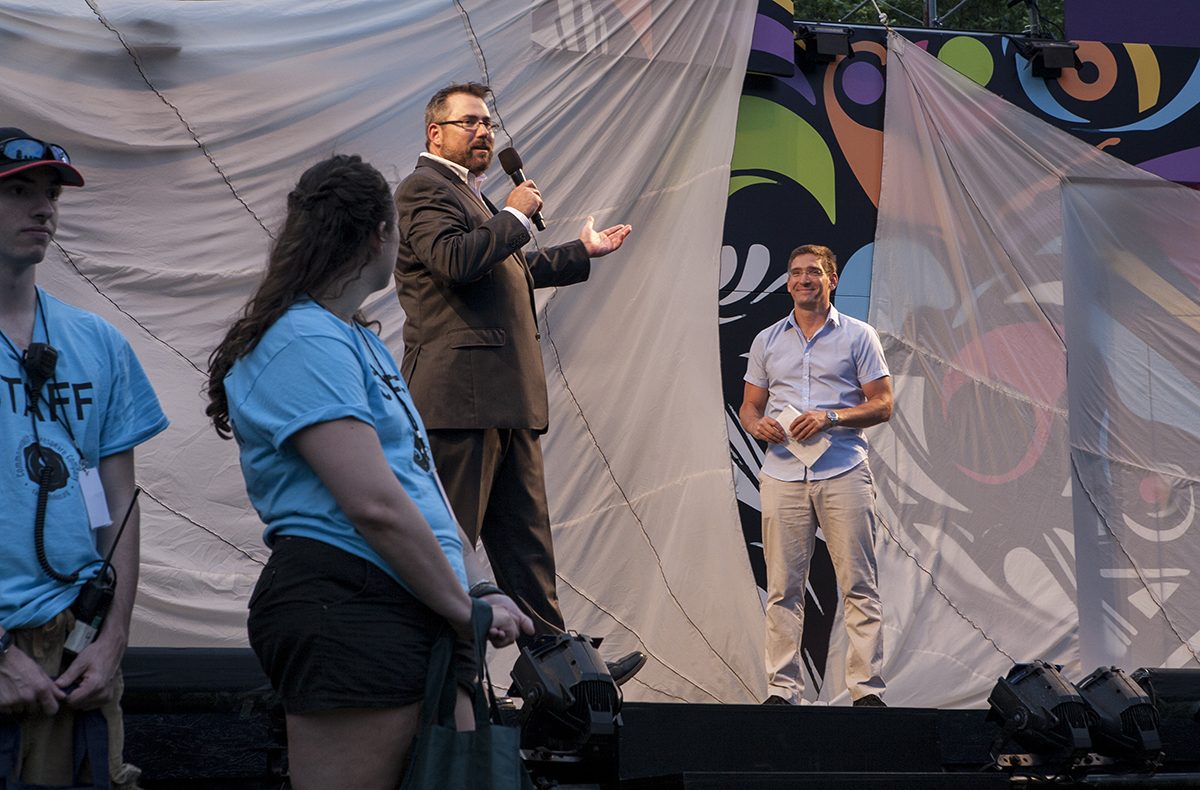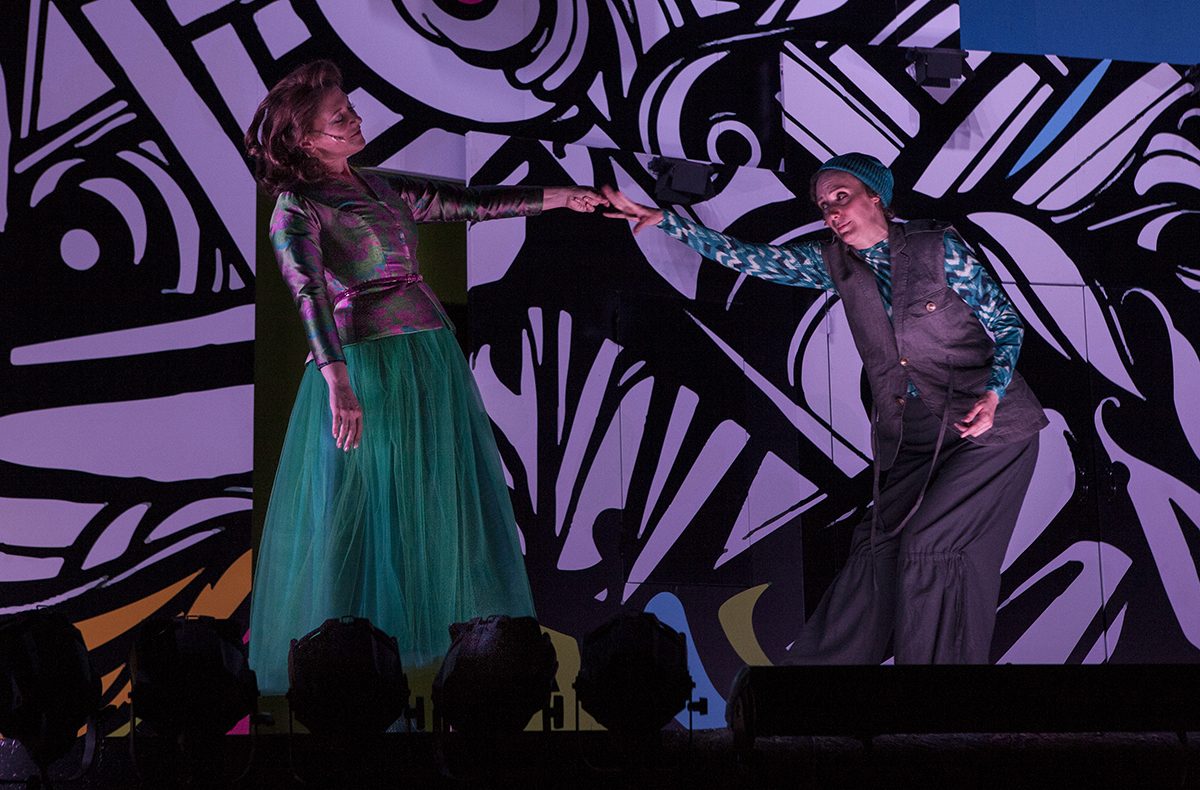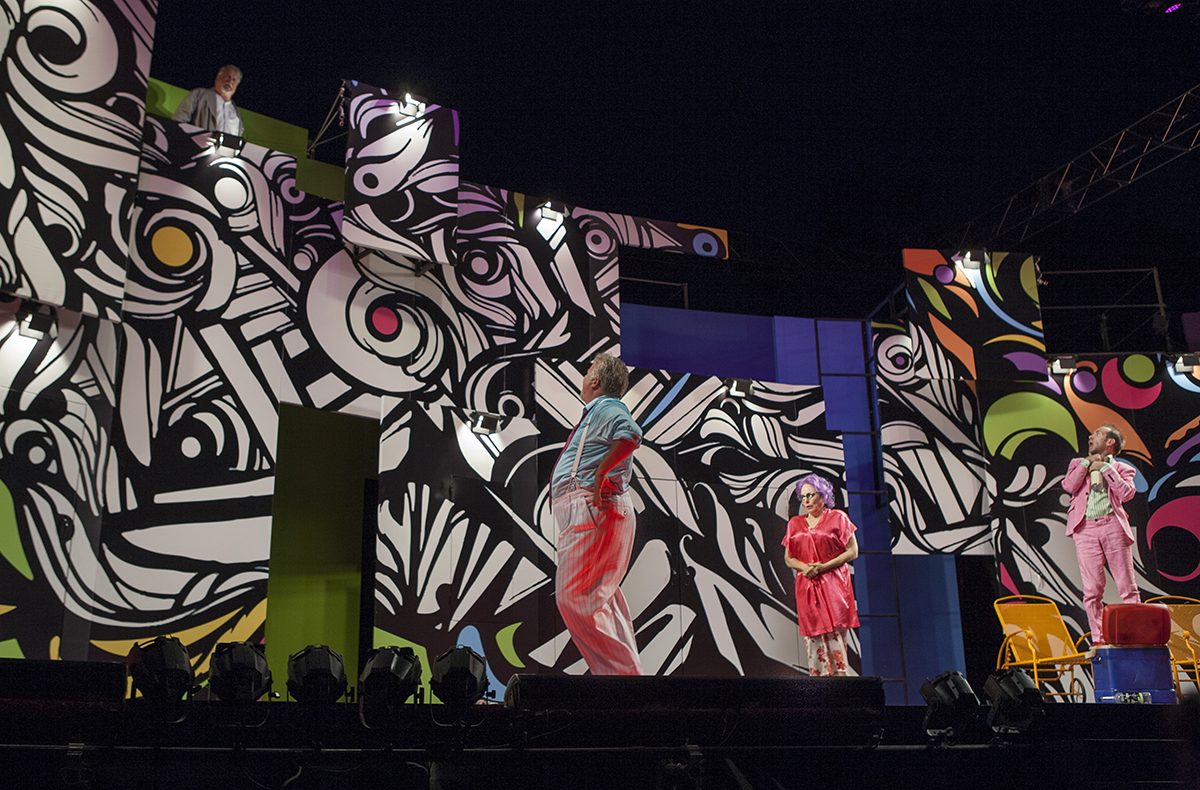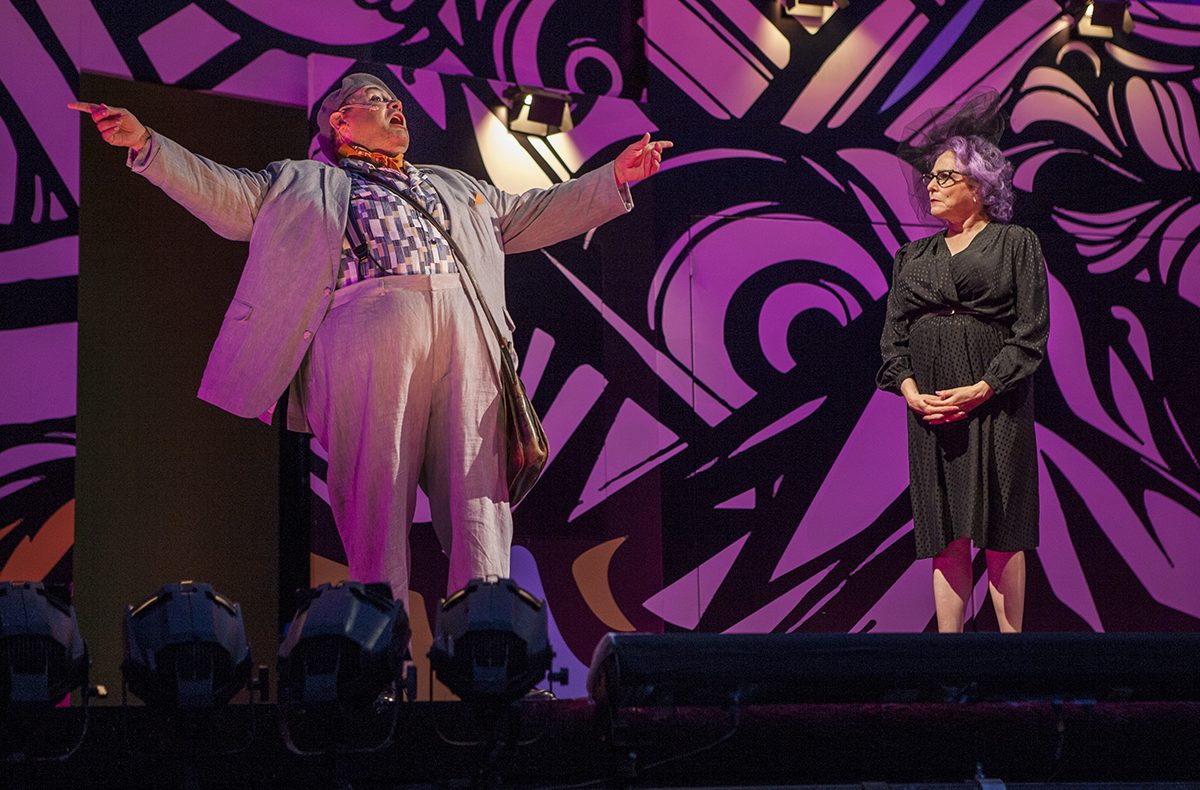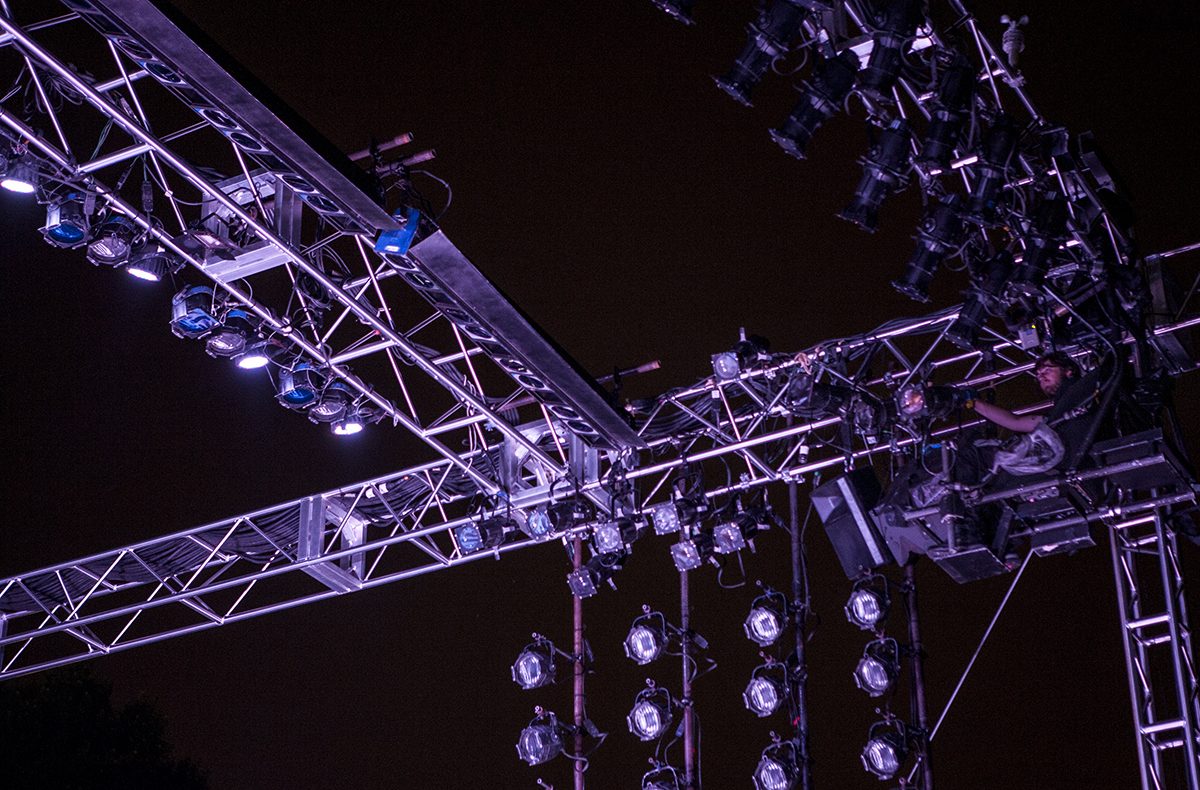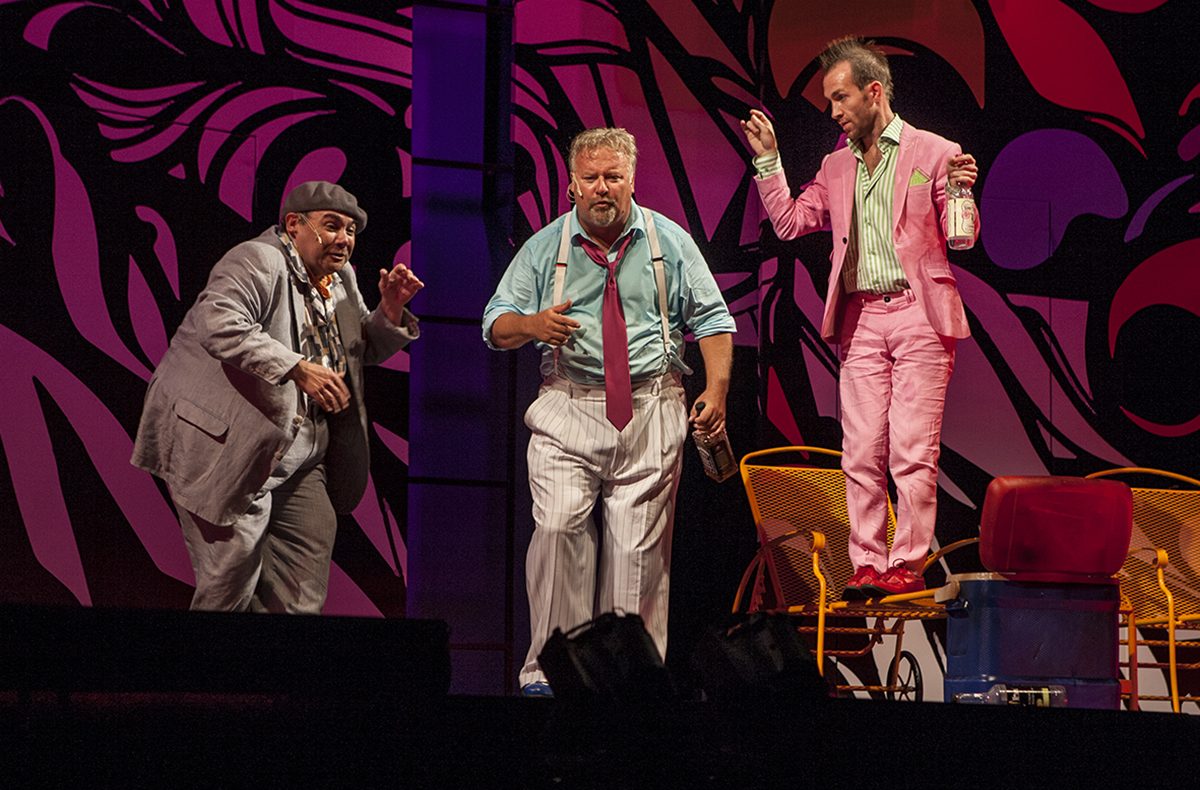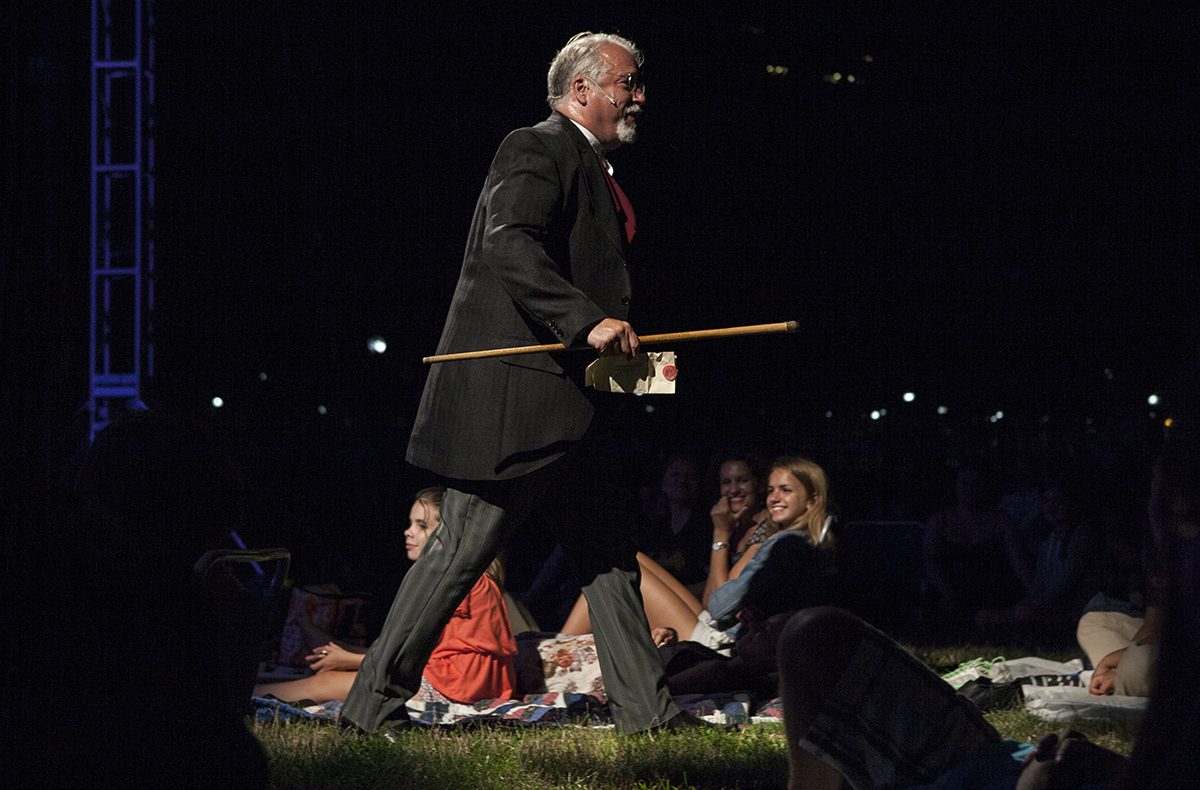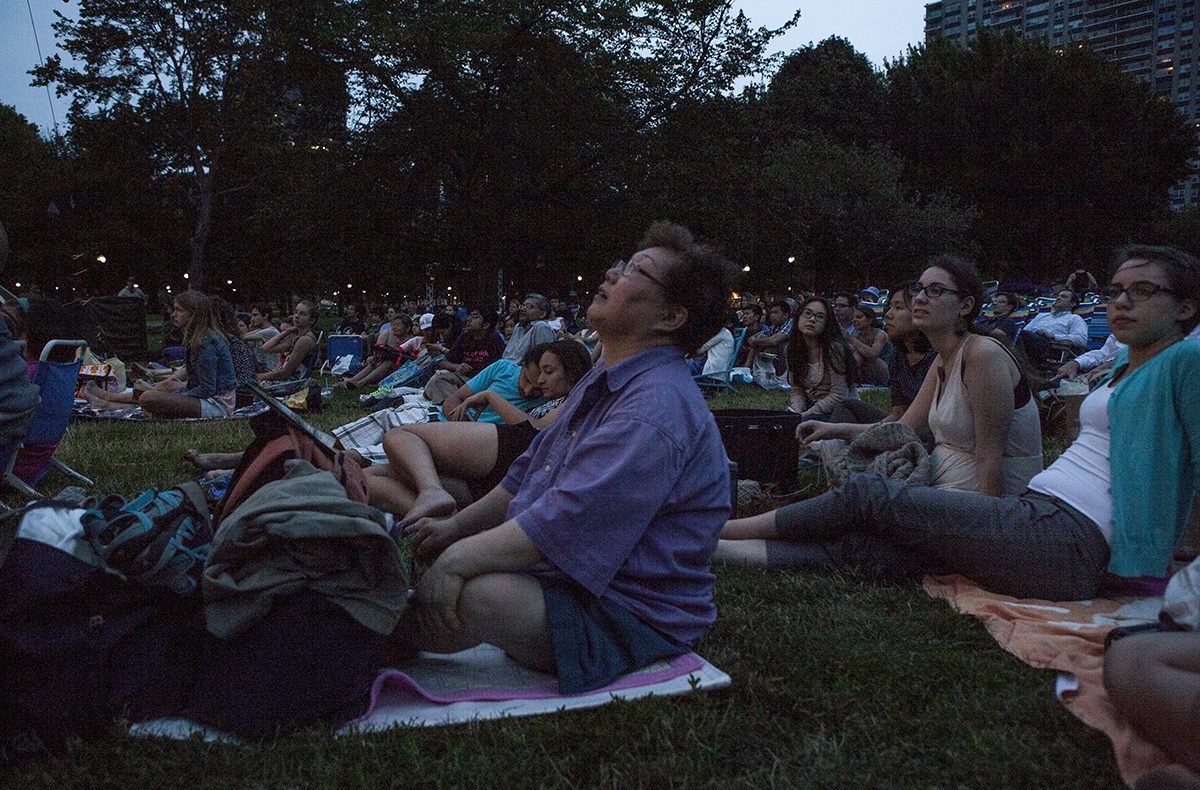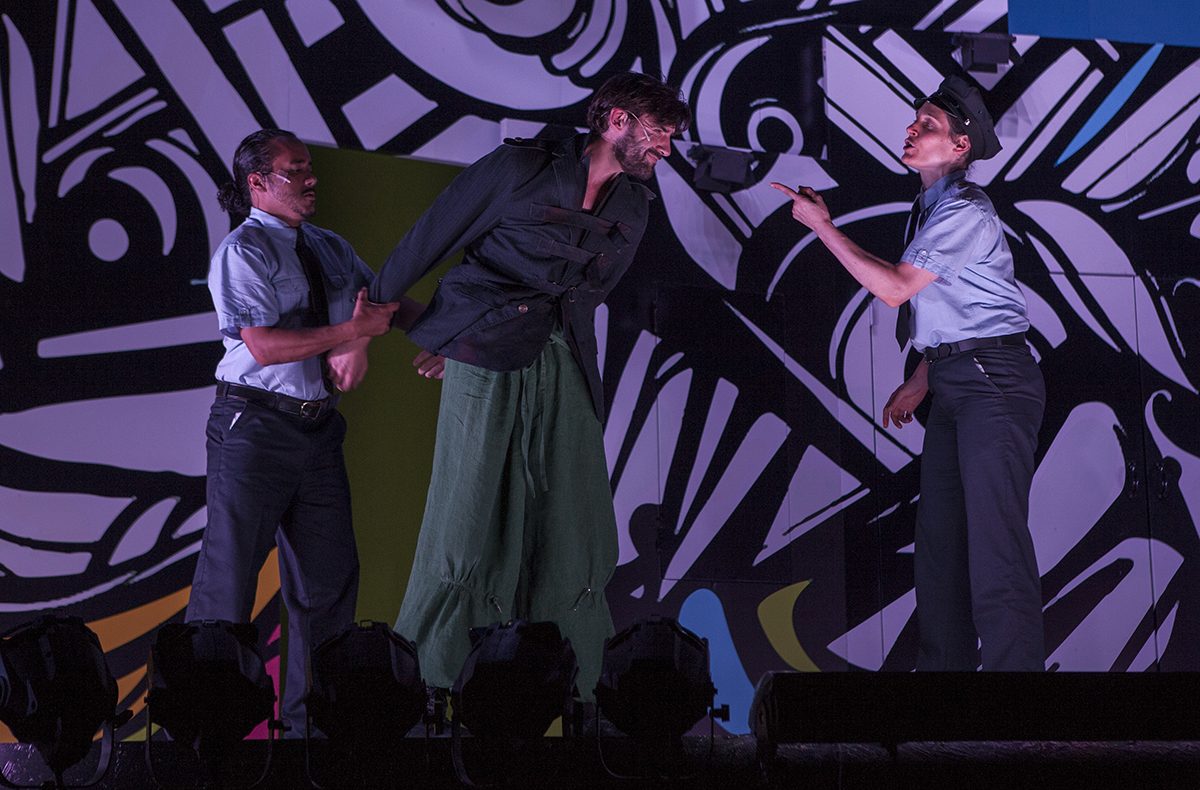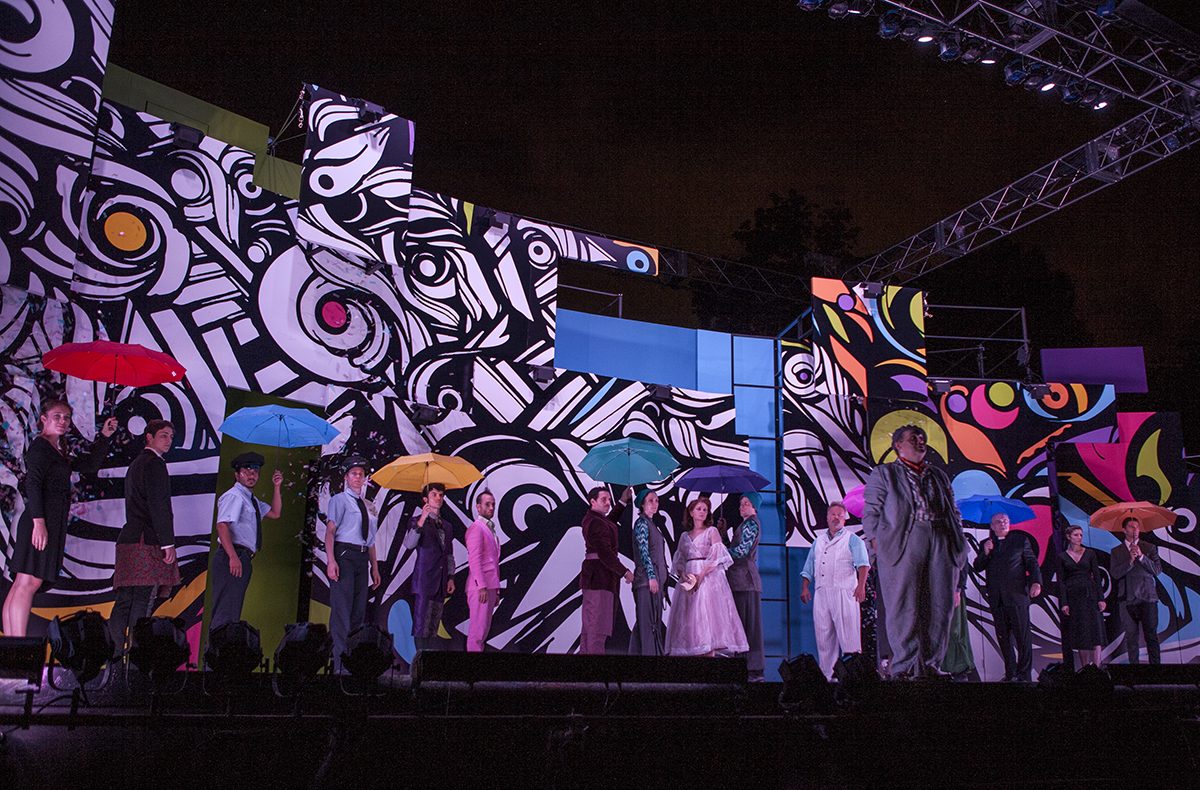 ---