Photos from the Ted 2 Casting Call in Allston
A line of hopefuls vying for a spot in the Ted sequel extended five blocks past the Boston Casting headquarters.
---
George Sawin, a florist who works in a building adjacent to Boston Casting, has seen his fair share of individuals lining up on Braintree Street to audition for roles on the big screen—but he's never seen a turnout like the one on Saturday during an open casting call seeking extras for Ted 2.
"We see a lot of these kinds of events, but never anything like this—the costumes, and just the magnitude of it," he said in between wishing strangers good luck and asking hopefuls dressed up in elaborate costumes if he could take their photo. "This is like Halloween in July."
Two weeks ago, Boston Casting released a flier advertising the Ted 2 casting call, which encouraged—but did not require—people to show up in costumes based on movie and comic book characters. The word quickly spread, and on Saturday, the line of hopefuls, many of whom had seen the flier on social media, extended about five blocks past Boston Casting's headquarters in Allston.
Many in line had set aside the entire day for the casting call, which ran from 10 a.m. to 3 p.m. Some traveled from as far as Connecticut. Some came in groups with friends, while others came alone. Some were driven by a passion for playing dress-up, while others just wanted to have some fun. Some came for the chance to meet Mark Wahlberg, and some, like Kevin Fine, Sean Kennedy, and Tyler Drisko from Sharon, Mass.—three friends who all showed up to the audition dressed as Jafar from Disney's Aladdin—just came to steal the spotlight.
"We were thinking we'd probably end up replacing him," joked Kennedy.
Check out photos from the Ted 2 casting call below.
---
Ted 2 Casting Call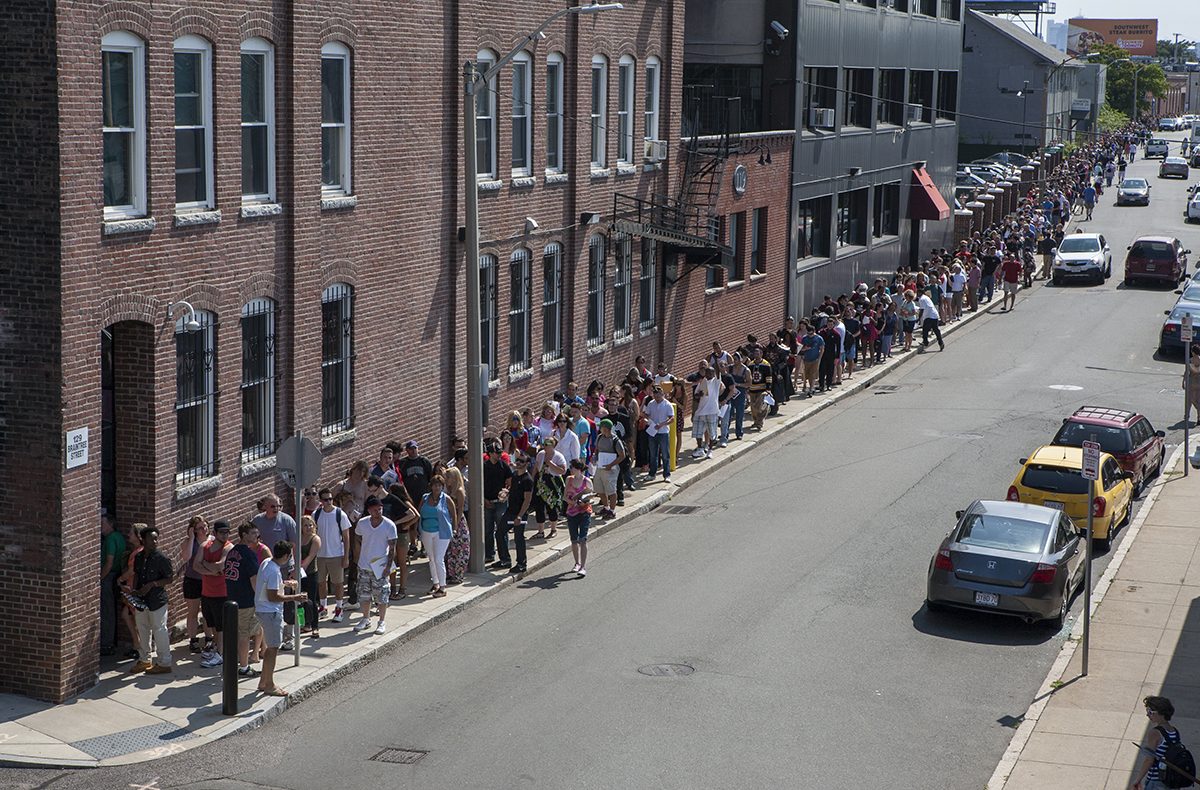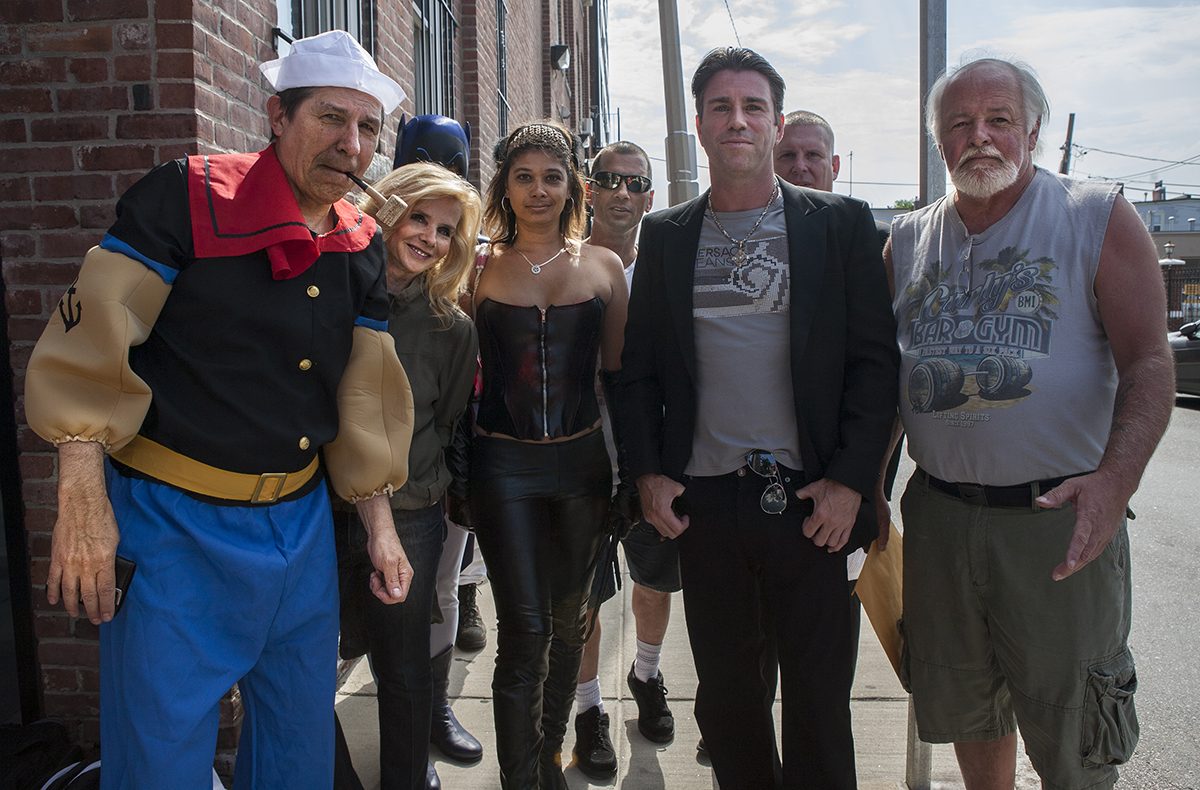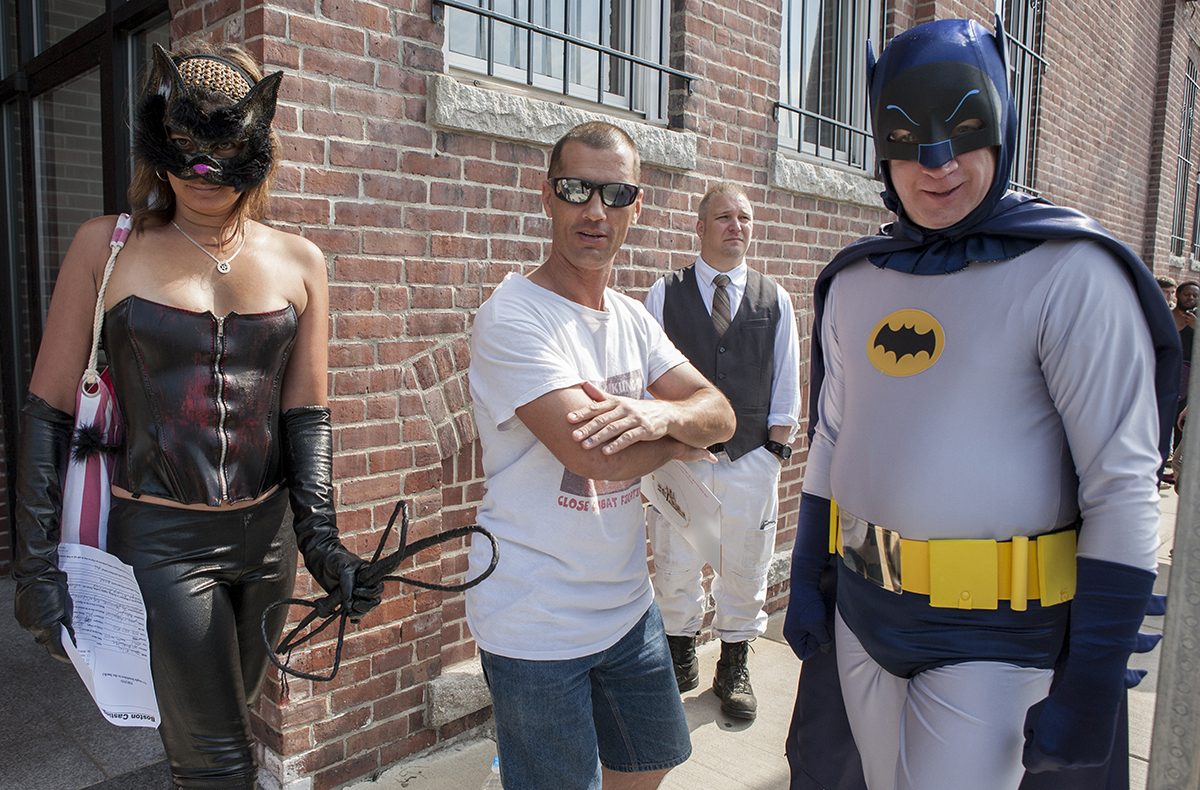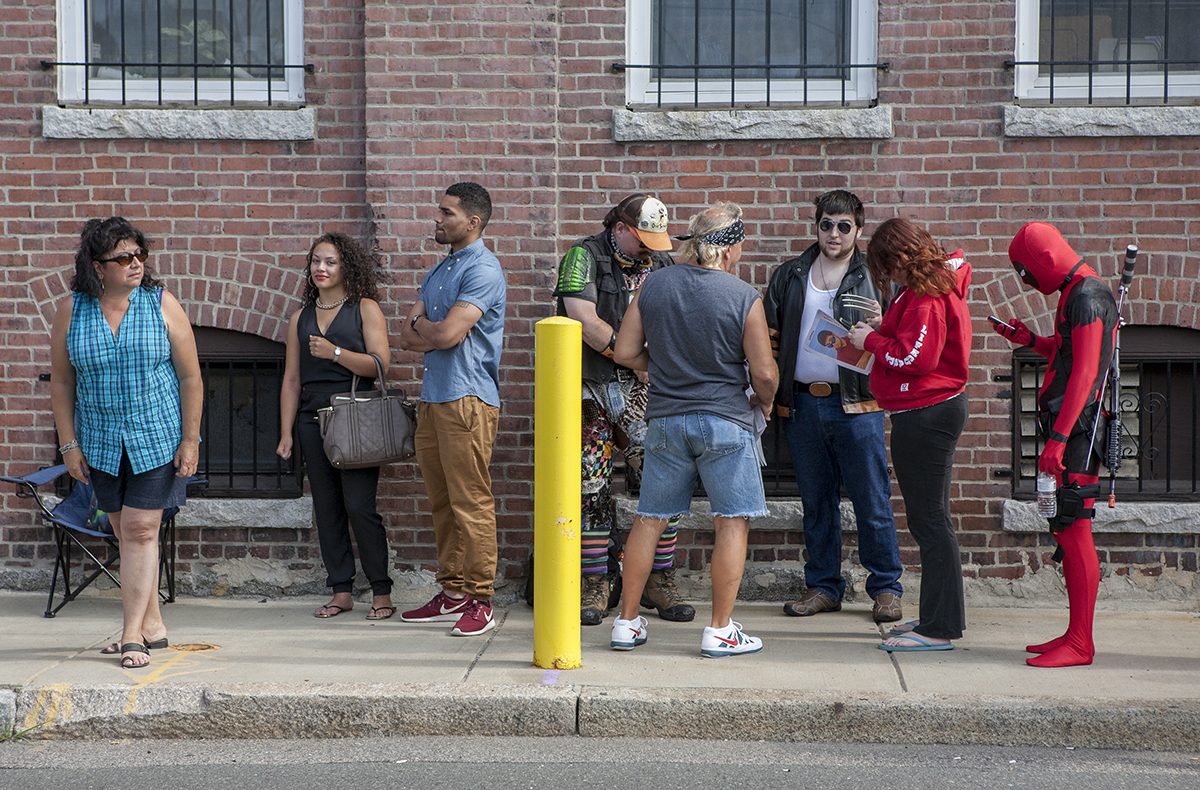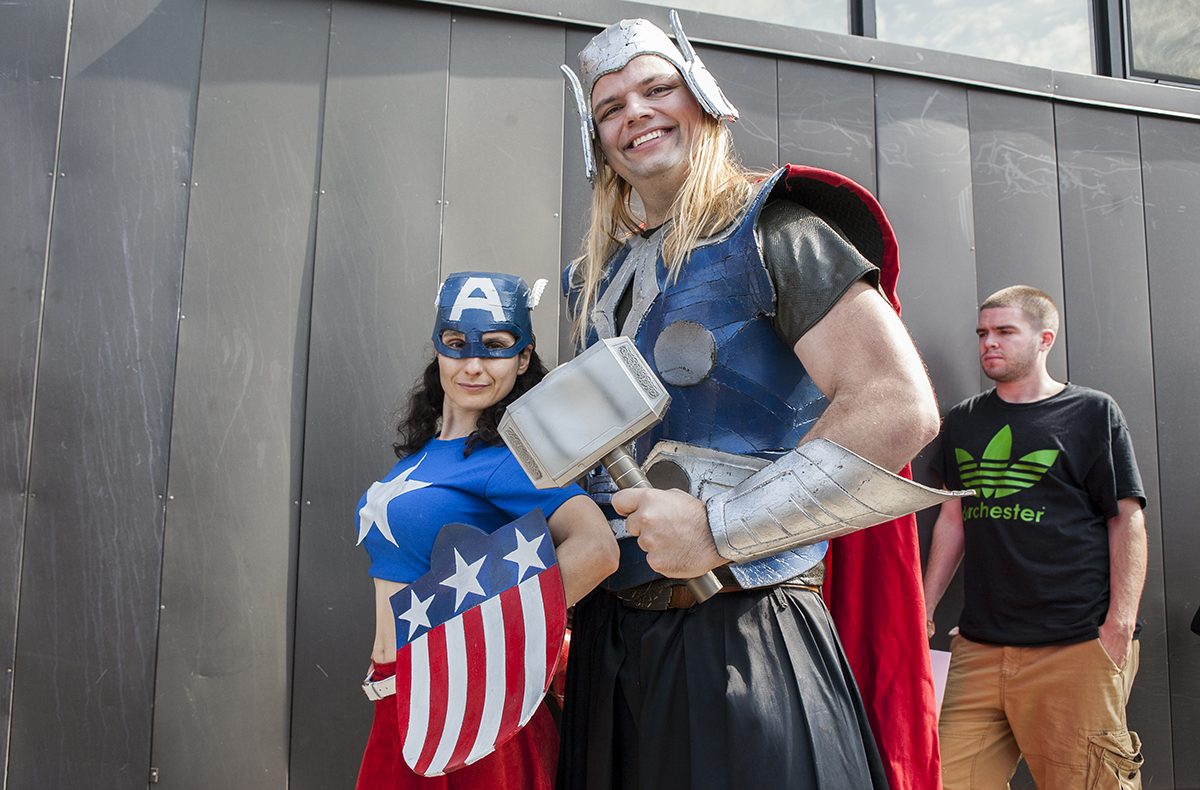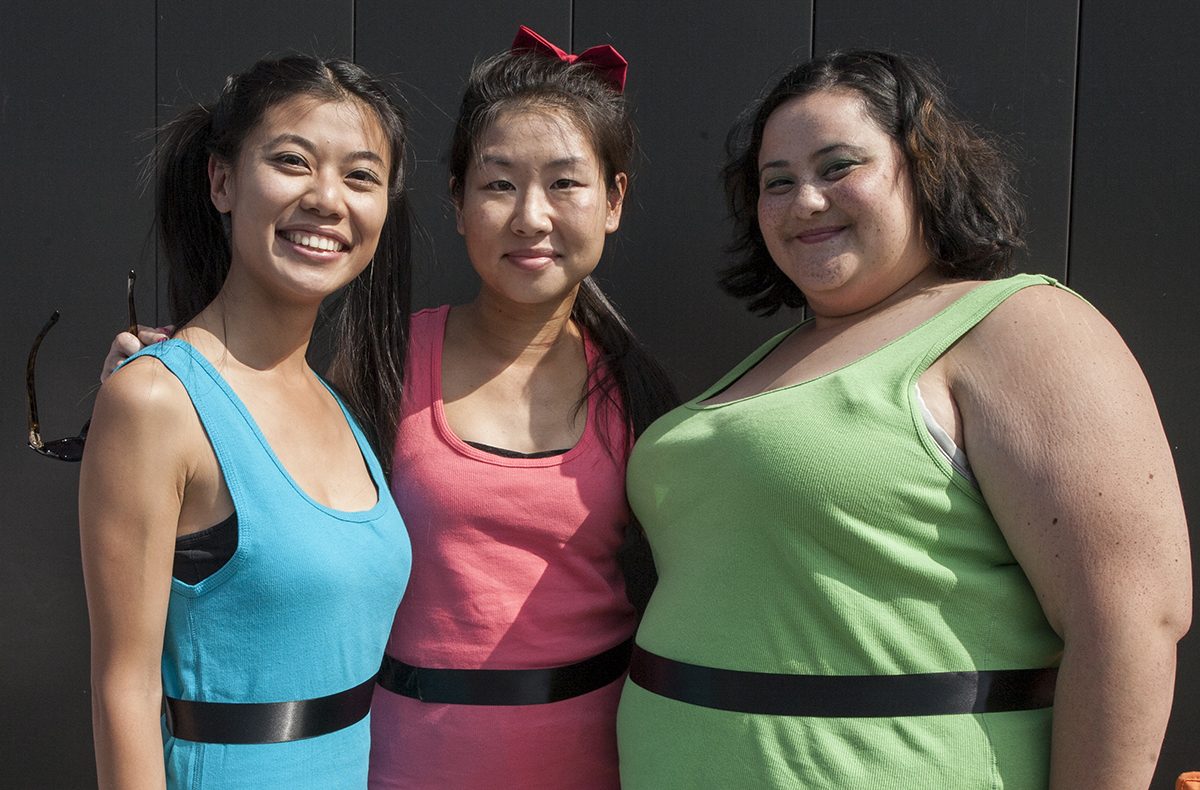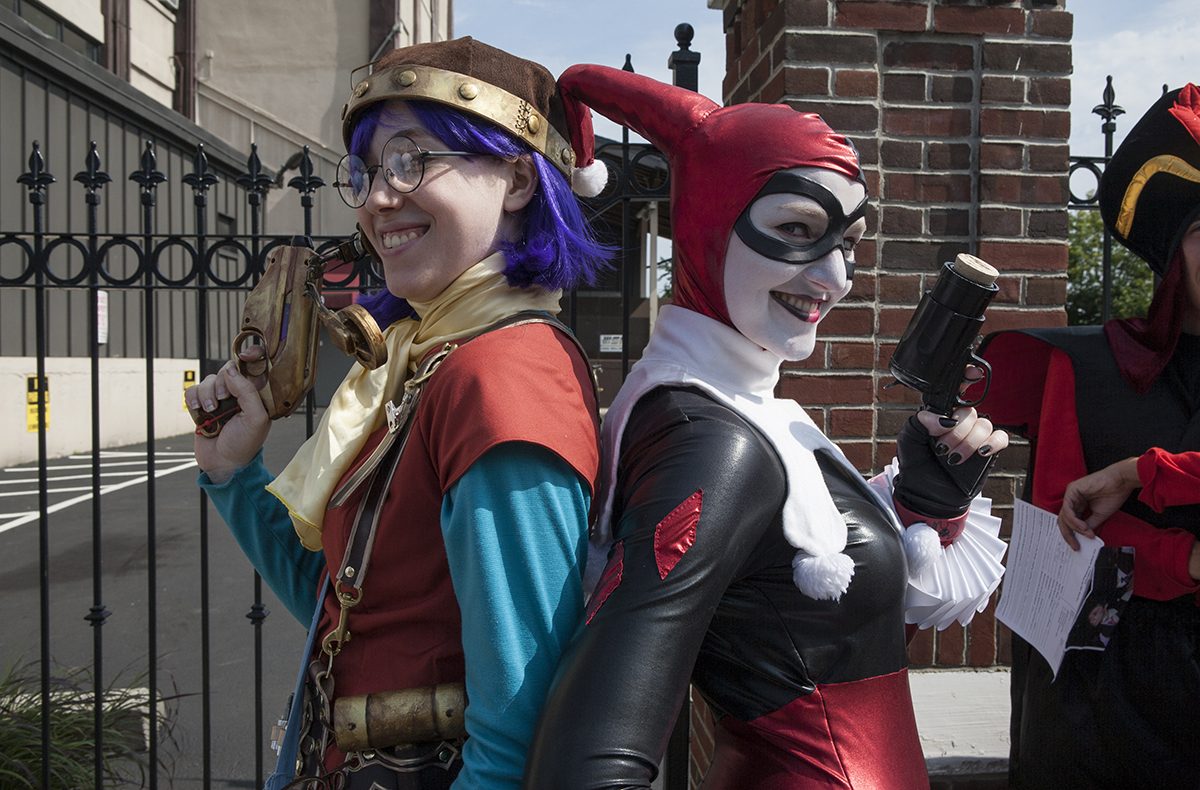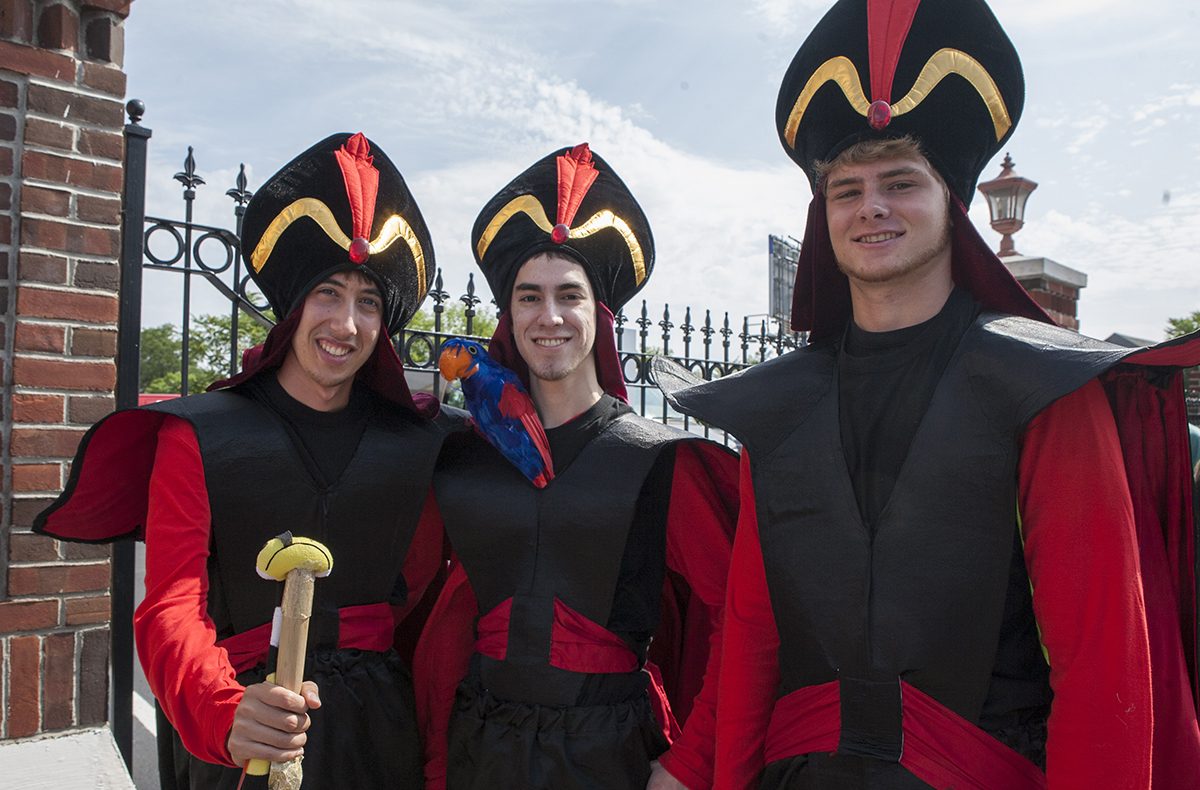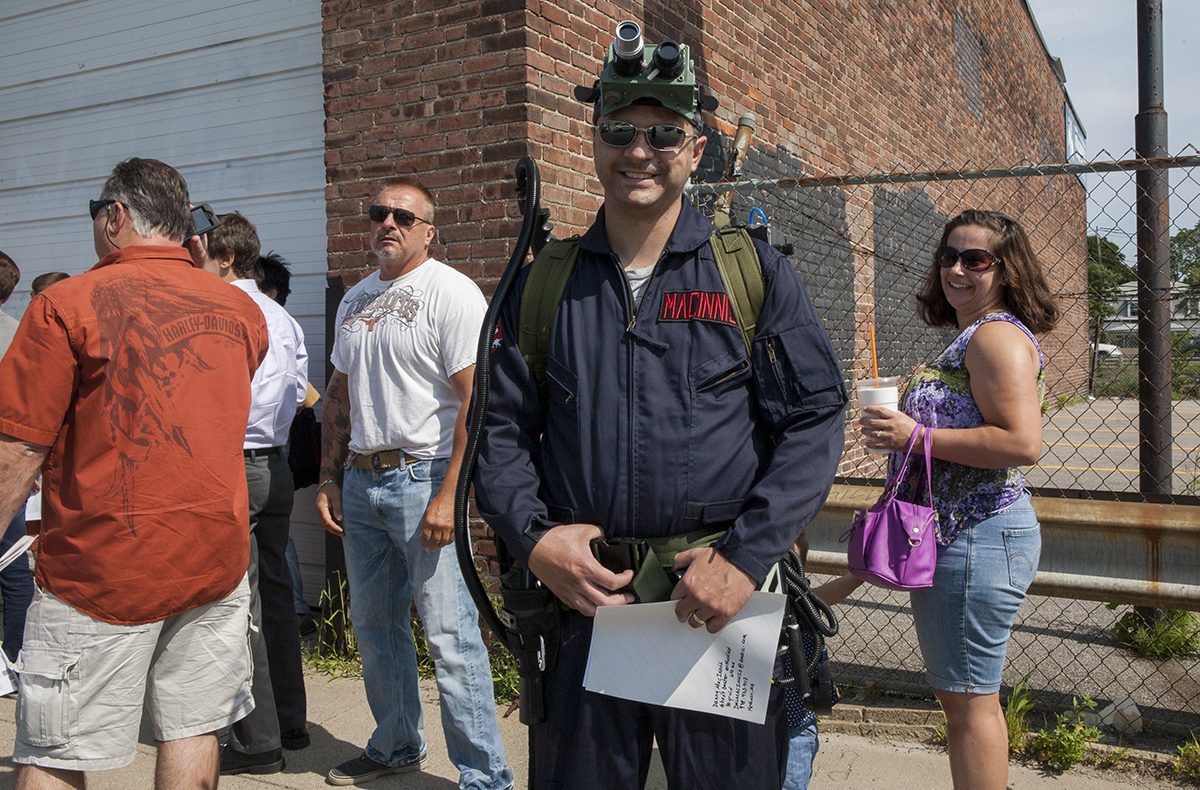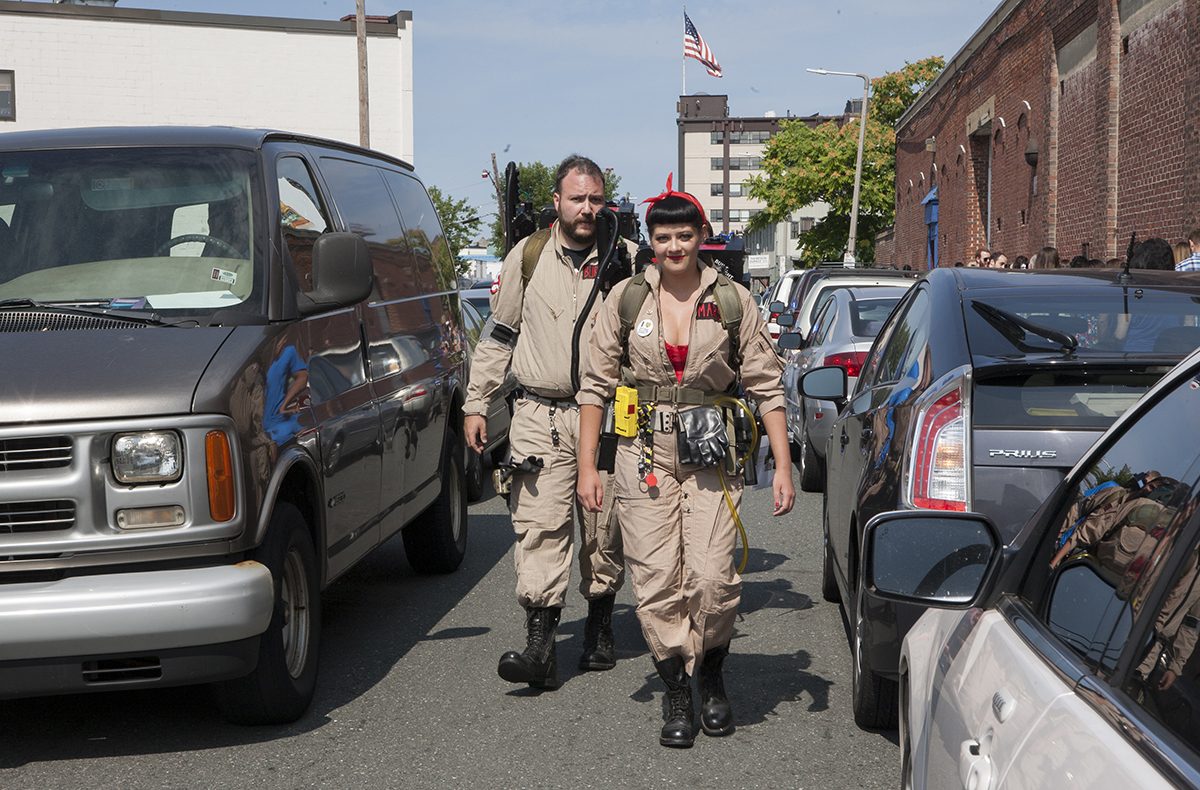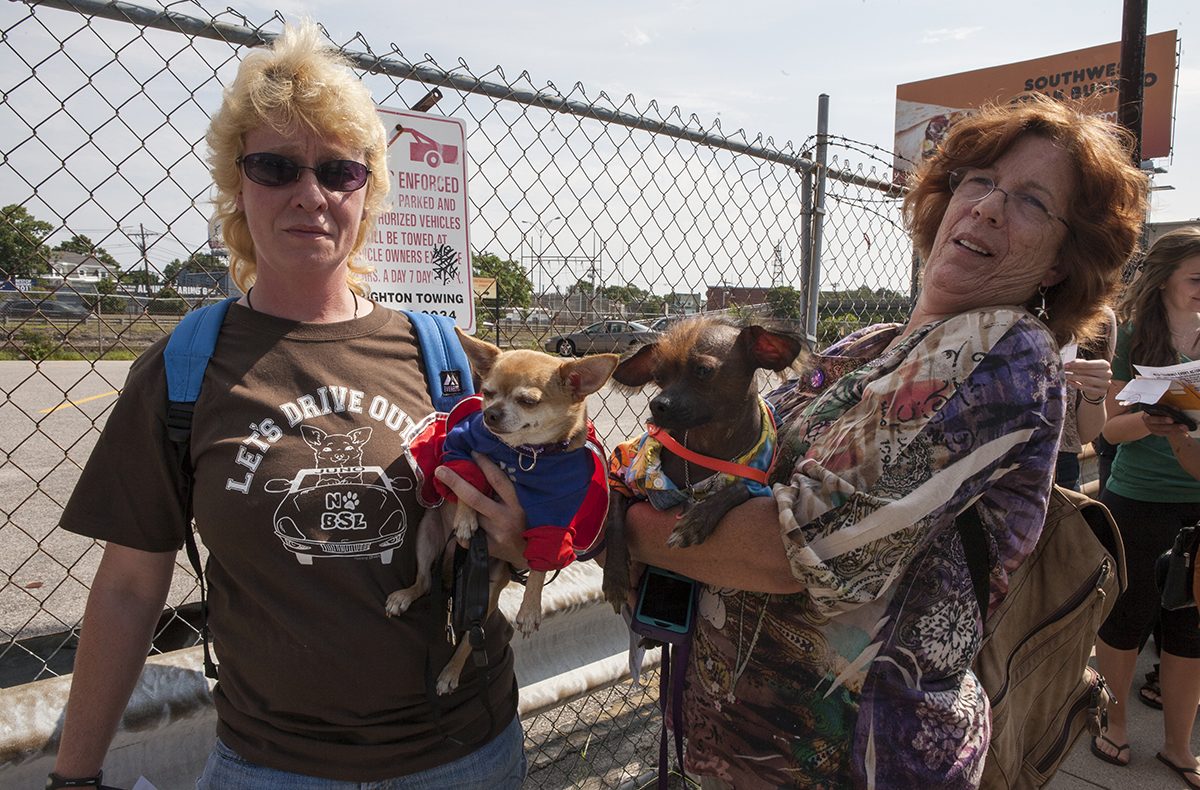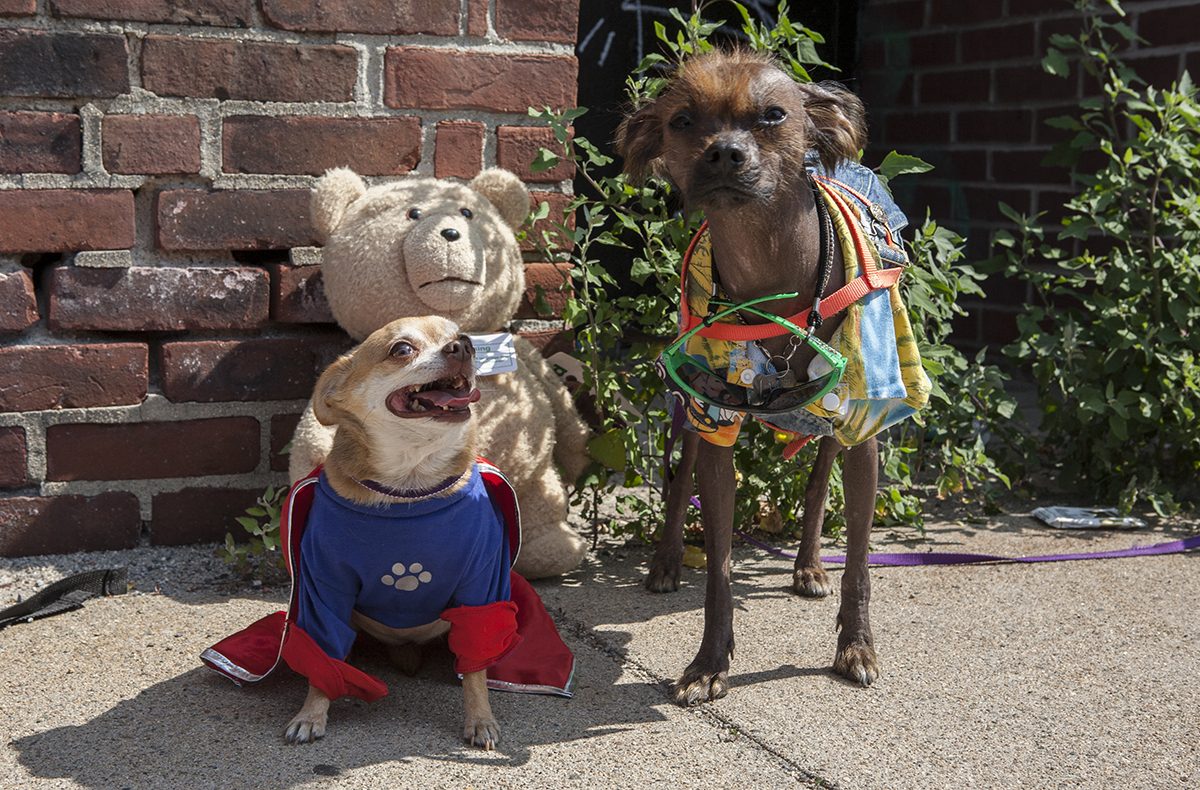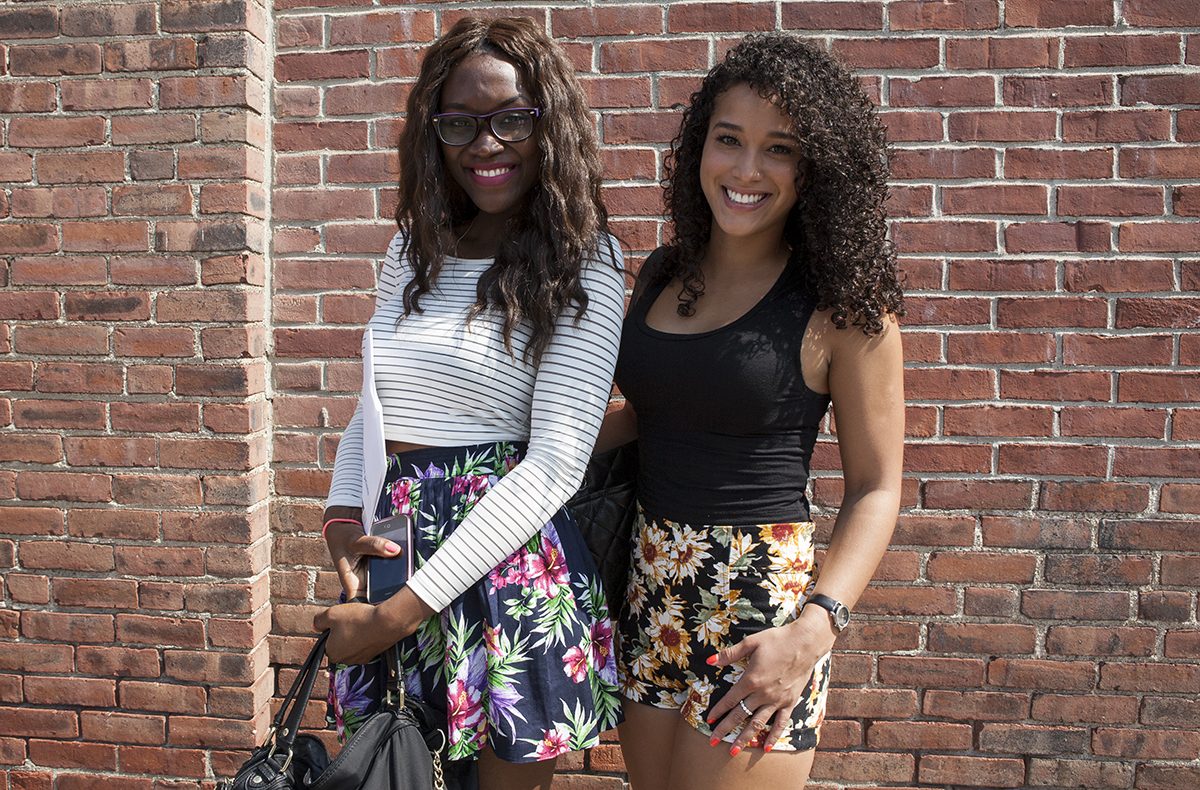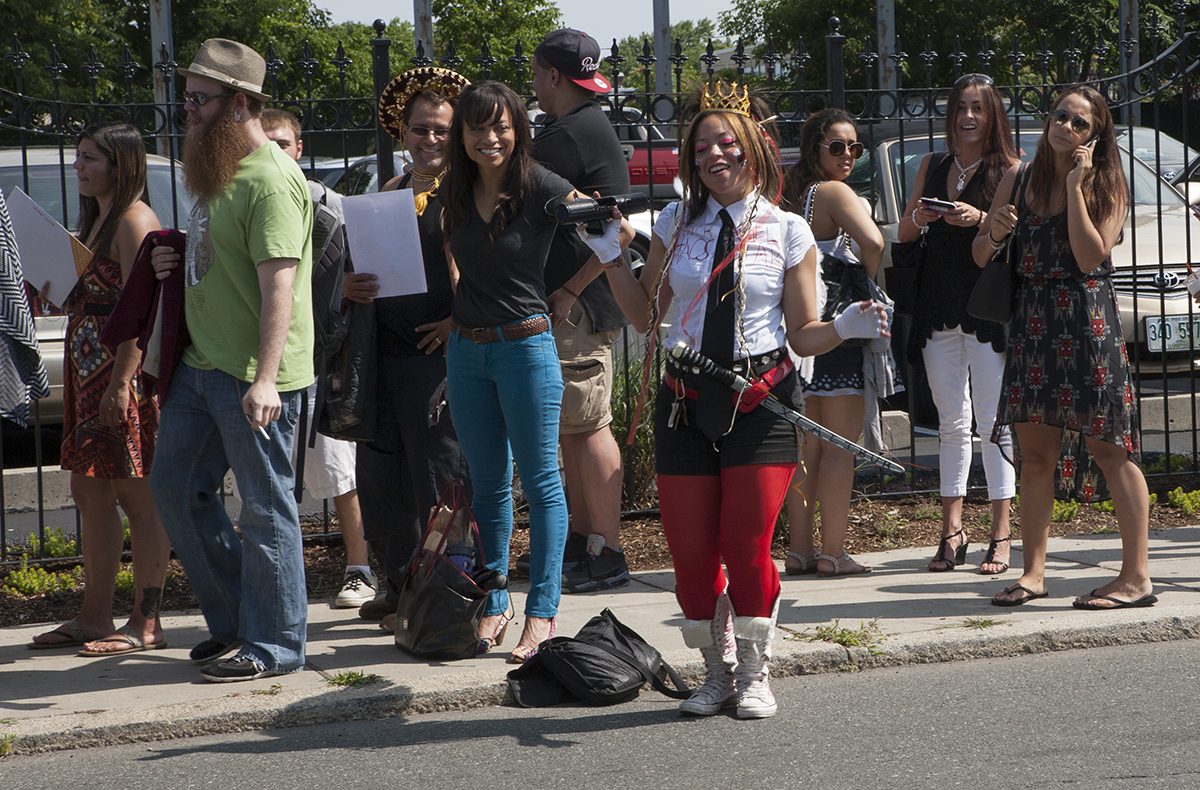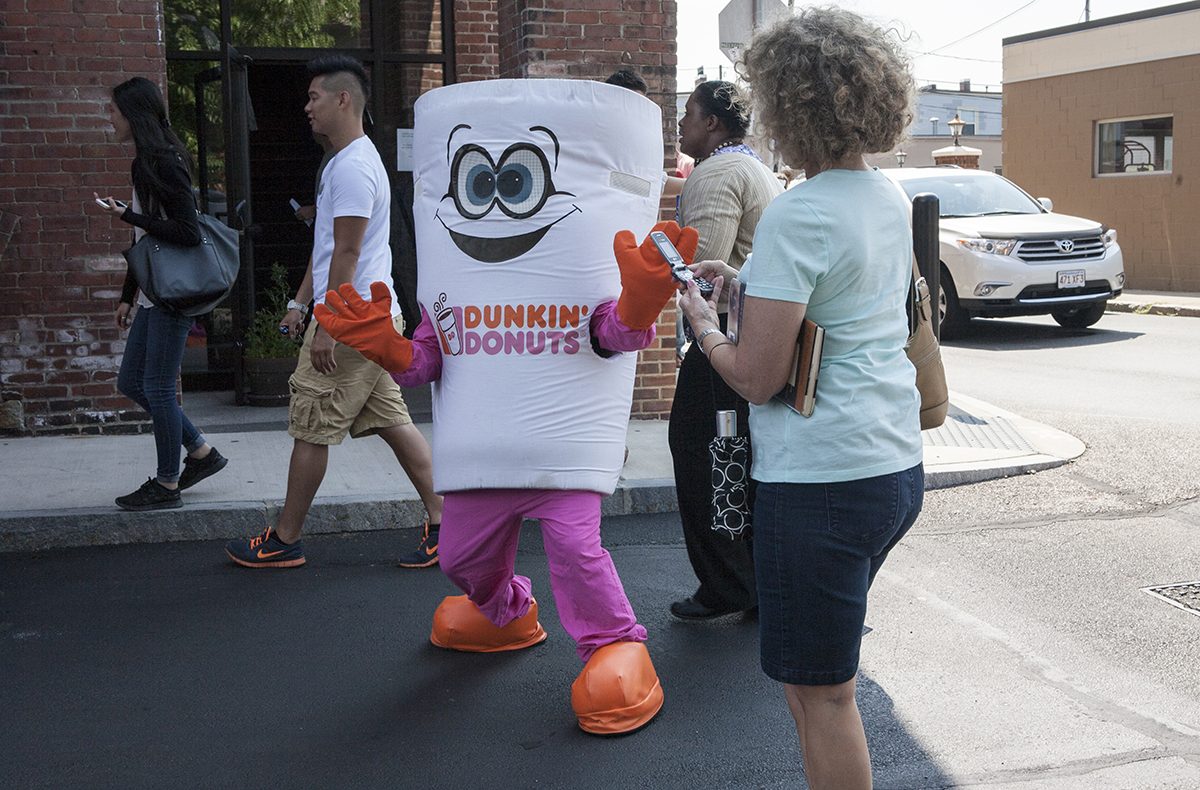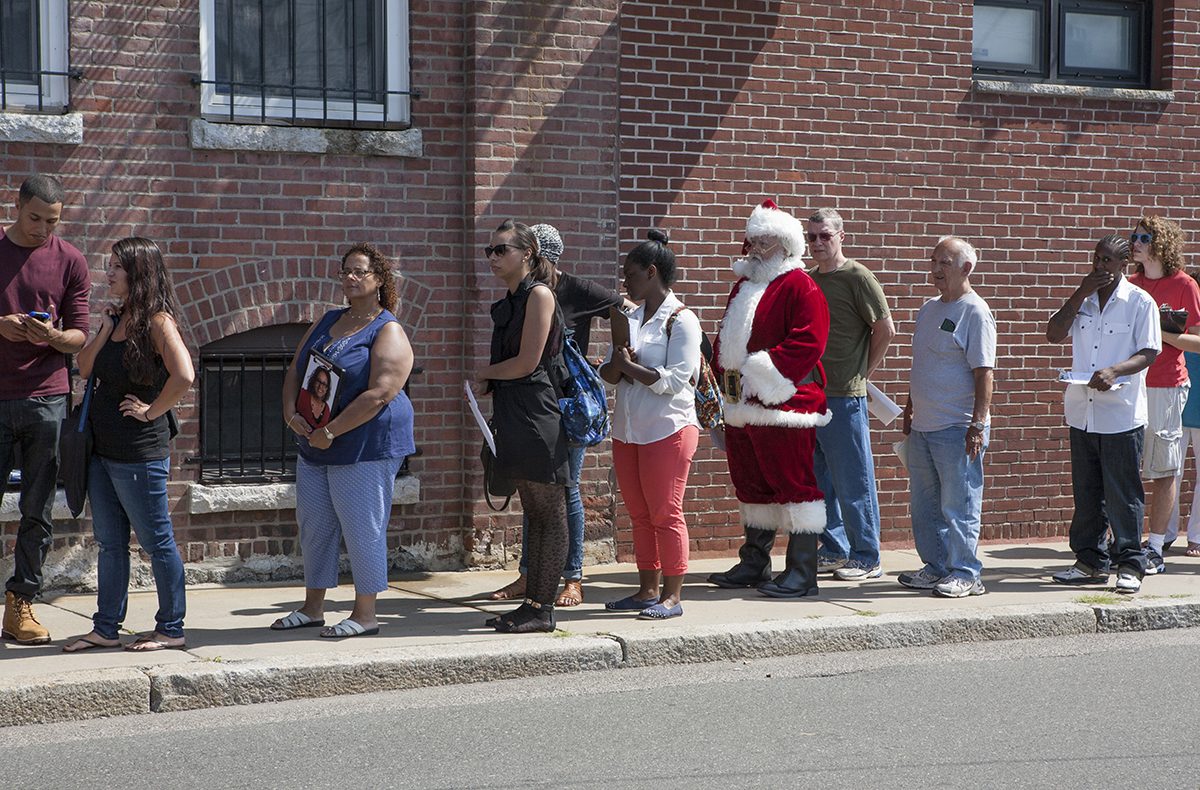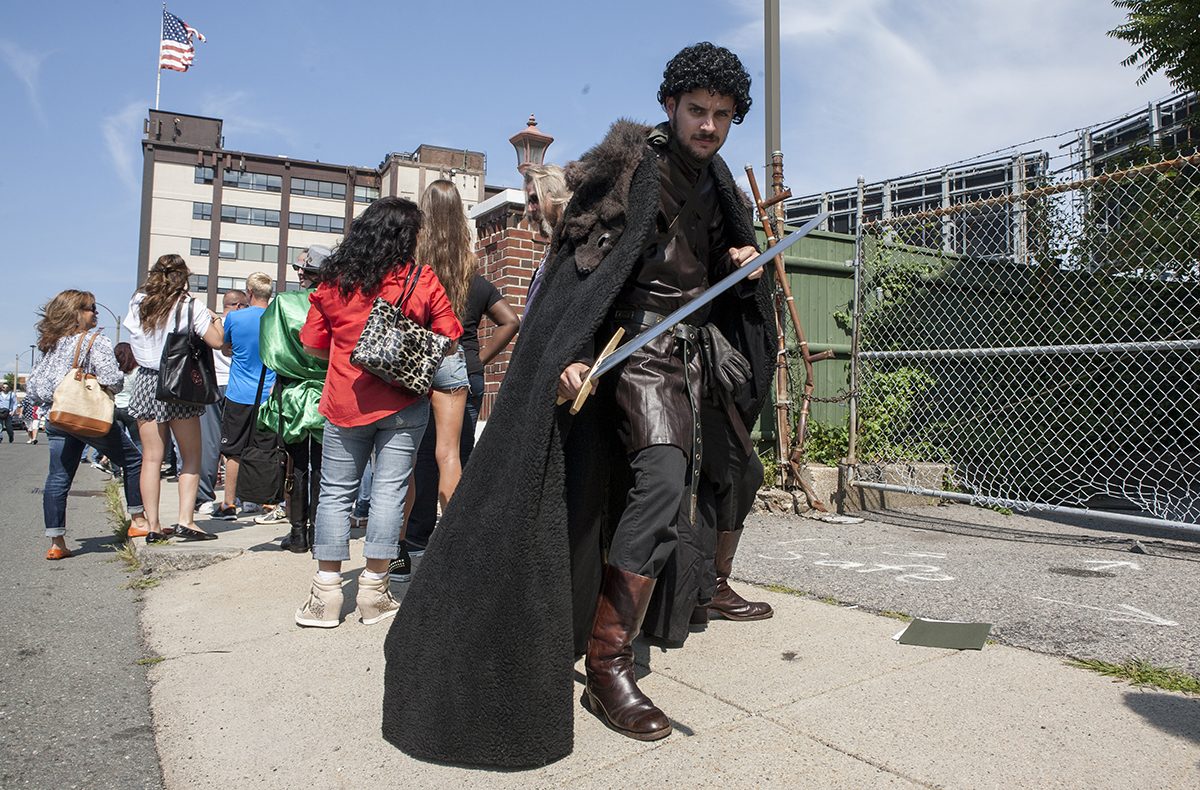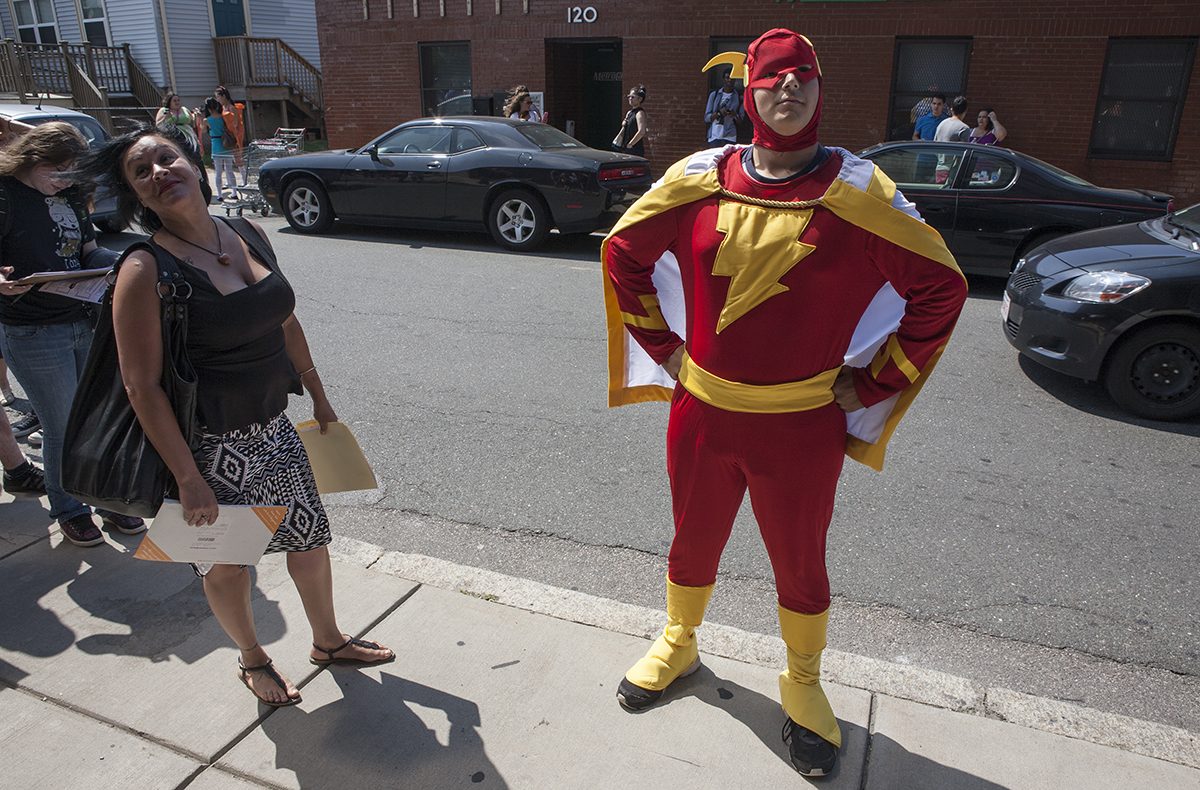 ---