Photos of Boston, Before and After
These photographs tell the story of the city's past and present.
---
From the Great Boston Fire of 1872 to the Big Dig more than a century later, Boston has never ceased remaking and reimagining itself. As the gentrification marches onward, and as the next Starbucks moves inevitably into an old slatted-roof building, it's hard not to long for the cobblestoned streets and hotheaded politics of Boston's golden age (if, that is, it ever had one).
That temptation seems to be at the heart of several books about Boston and its environs, which look back nostalgically on Boston's lost or hidden past. Anthony Sammarco's Lost Boston combines photo essays with short vignettes about buildings that have been destroyed or demolished over the past centuries. Robert Allison's A Short History of Boston takes a more straightforward chronological approach, tracing the city's history through a series of landmarks and sites, some no longer existing, all drastically changed. And the Cambridge Historical Society's Saving Cambridge: Historic Preservation in America's Innovation City makes a case for preserving the city's most historic buildings through lush photographs taken straight from the organization's archives.
Curious to see how much has really changed, we cherry-picked a few intriguing photographs from each book and paired them with present-day photos of the same Boston-based site. We also combed through city archives for other notable images. "Lost Boston" may be one way to describe the "before" scenes—or just consider them another reminder that, as William Faulkner famously said, "The past is never dead—it's not even past."
---
The Rand Estate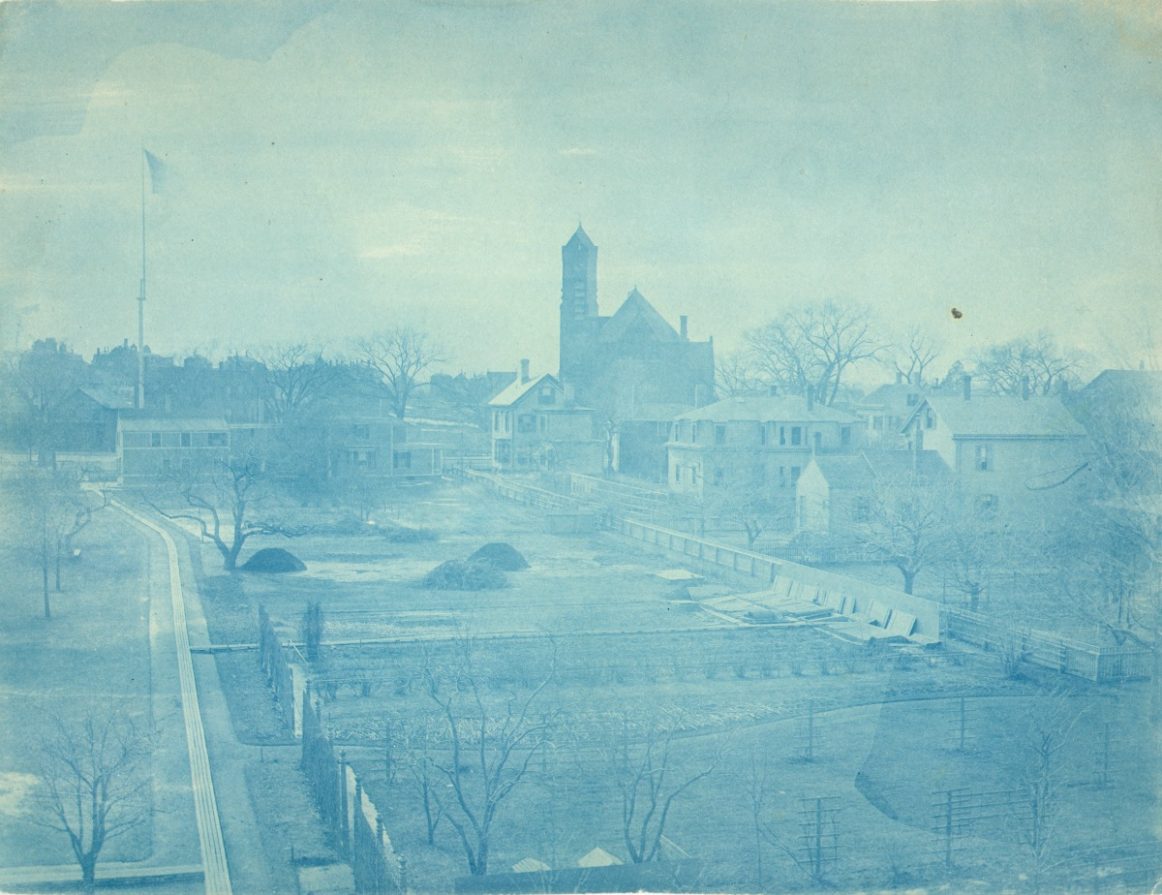 Lawns, winding footpaths, and lavish gardens once adorned this two-acre spread of northern Cambridge (featured in Saving Cambridge), presided over by the inheritors of carriage maker Benjamin Rand's fortune.When Mabel Rand died childless in 1950, she hoped to endow a fund for the continued upkeep of the estate, and to resist redevelopment—but there were no takers. Today, alas, while the property may be more open to more people, it bears little resemblance to its historical beauty—it has become the Porter Square shopping mall.
---
Blackstone Square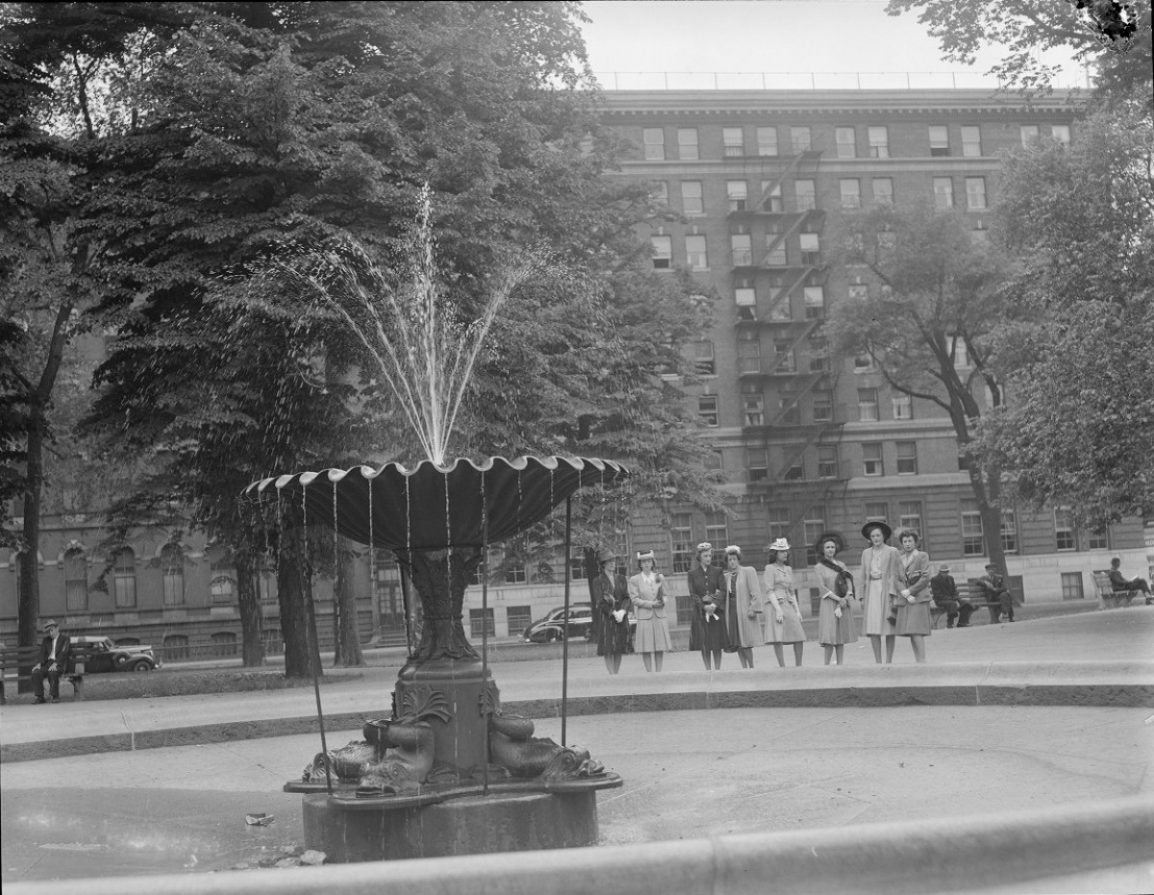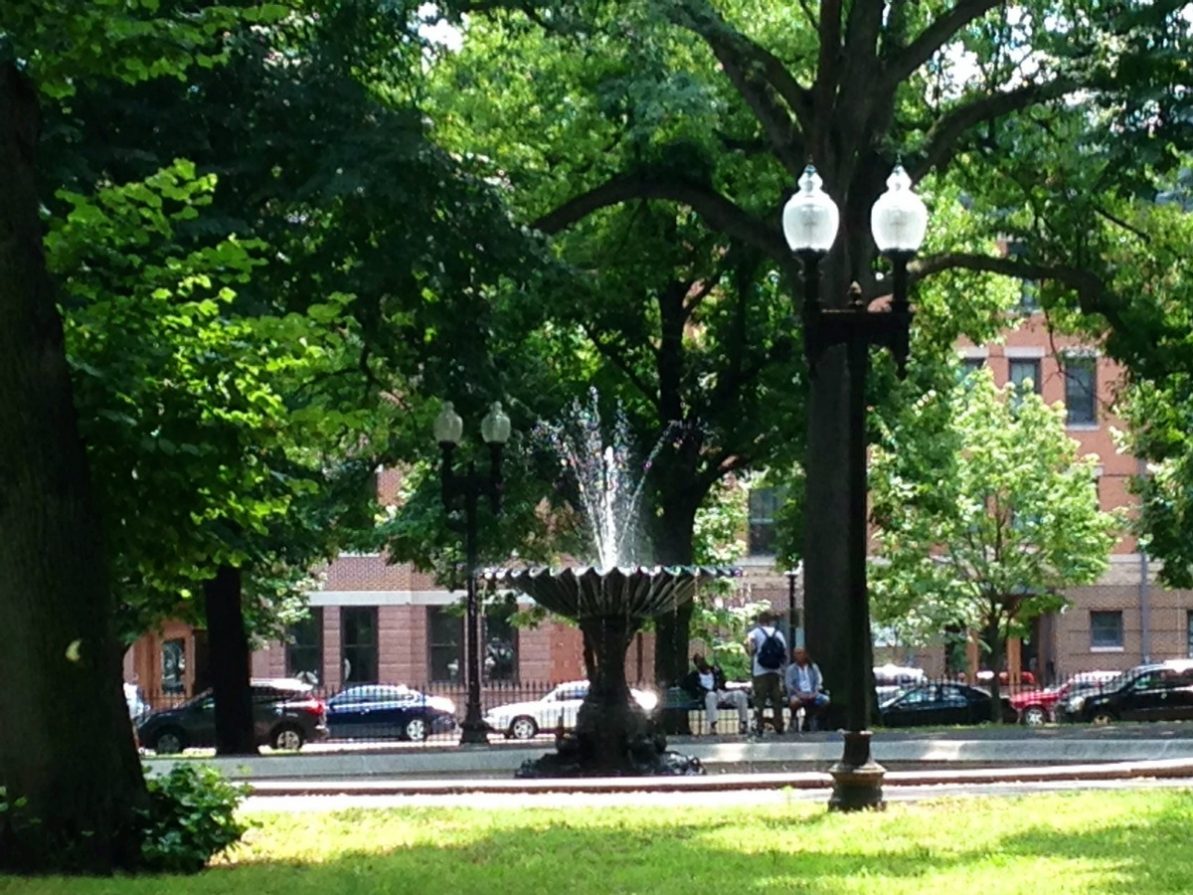 Not much seems to have changed since Blackstone Square in the South End—located across from the nearly identical Franklin Square—opened in 1855, though the dress of the fountain's contemplators certainly has.
---
Masonic Temple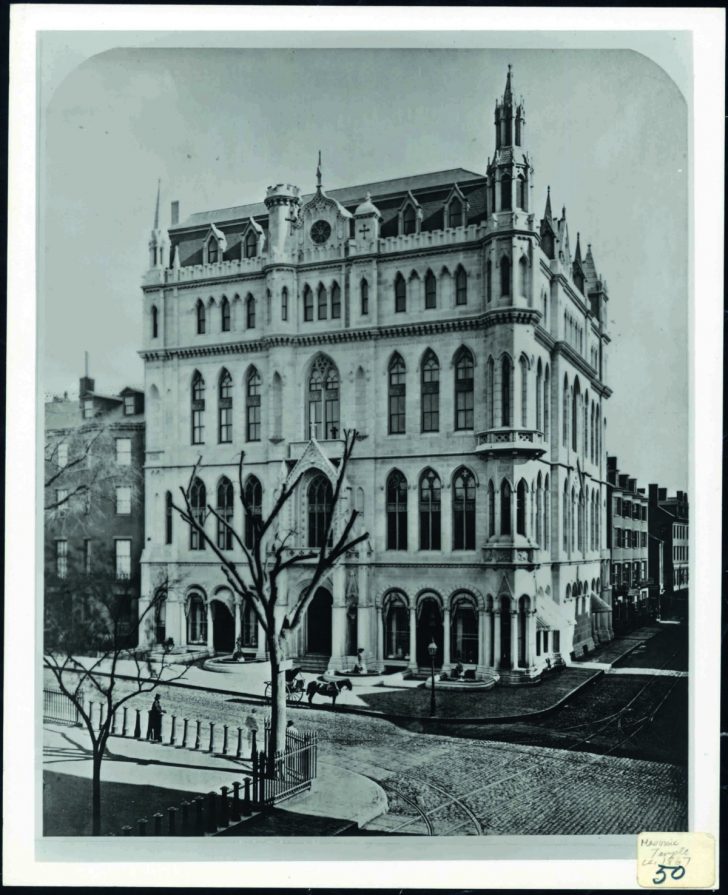 A massive, fanciful Gothic-inspired building, the 19th-century Masonic Temple (profiled in Lost Boston) was an imposing presence at the corner of Boylston and Tremont Streets until a disastrous fire in 1895 destroyed much of the building. It was rebuilt in 1899 to be several stories high, though not so reminiscent of an English castle, and continues to serve as the Grand Lodge of Masons in Massachusetts today.
---
Providence Street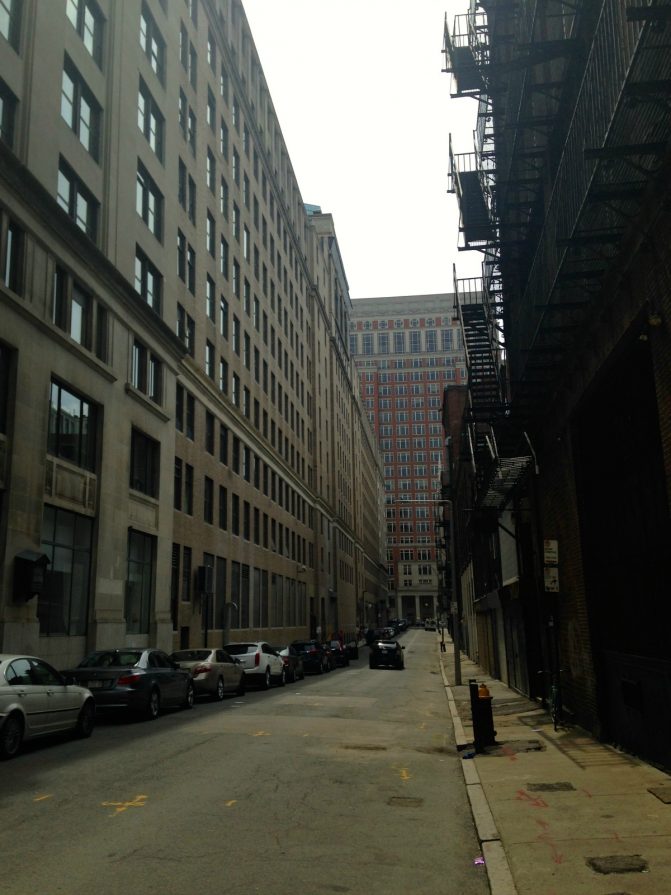 A glance down Providence Street in Boston's Back Bay yields a remarkably similar view to that of more than a hundred years ago—though Copley Square's Trinity Church is no longer visible in the distance, as it is now obscured by the tall building home to Houghton Mifflin Harcourt and a Panera.
---
Boston Common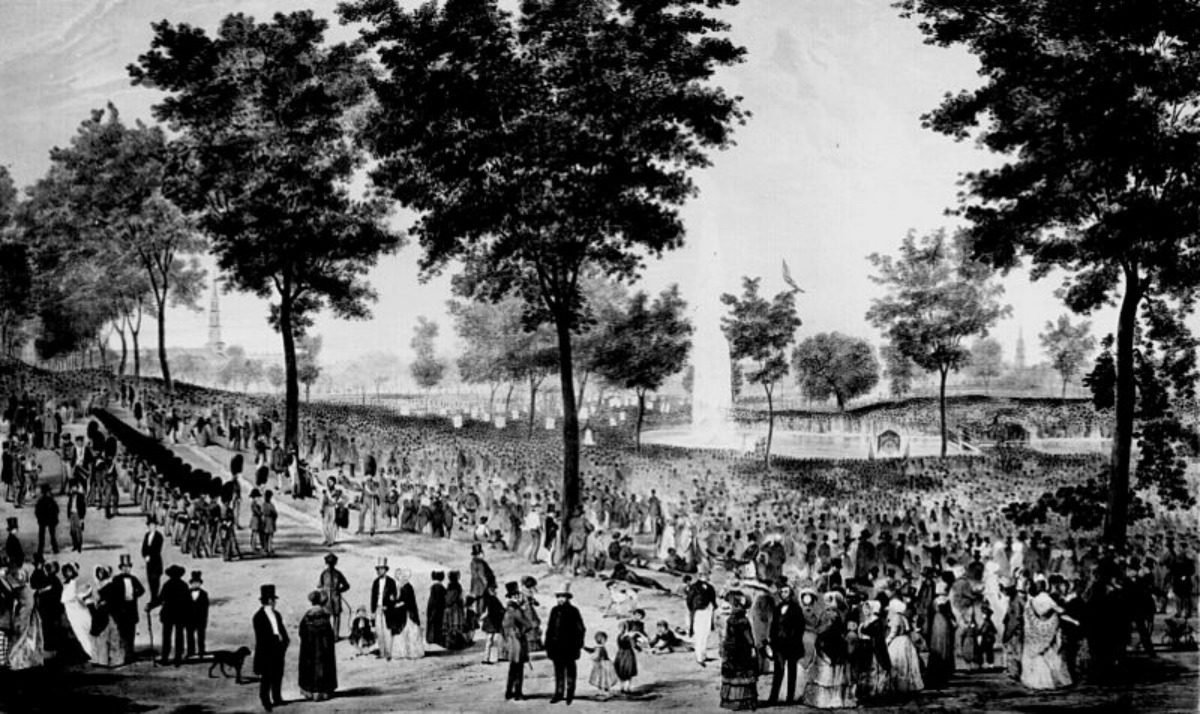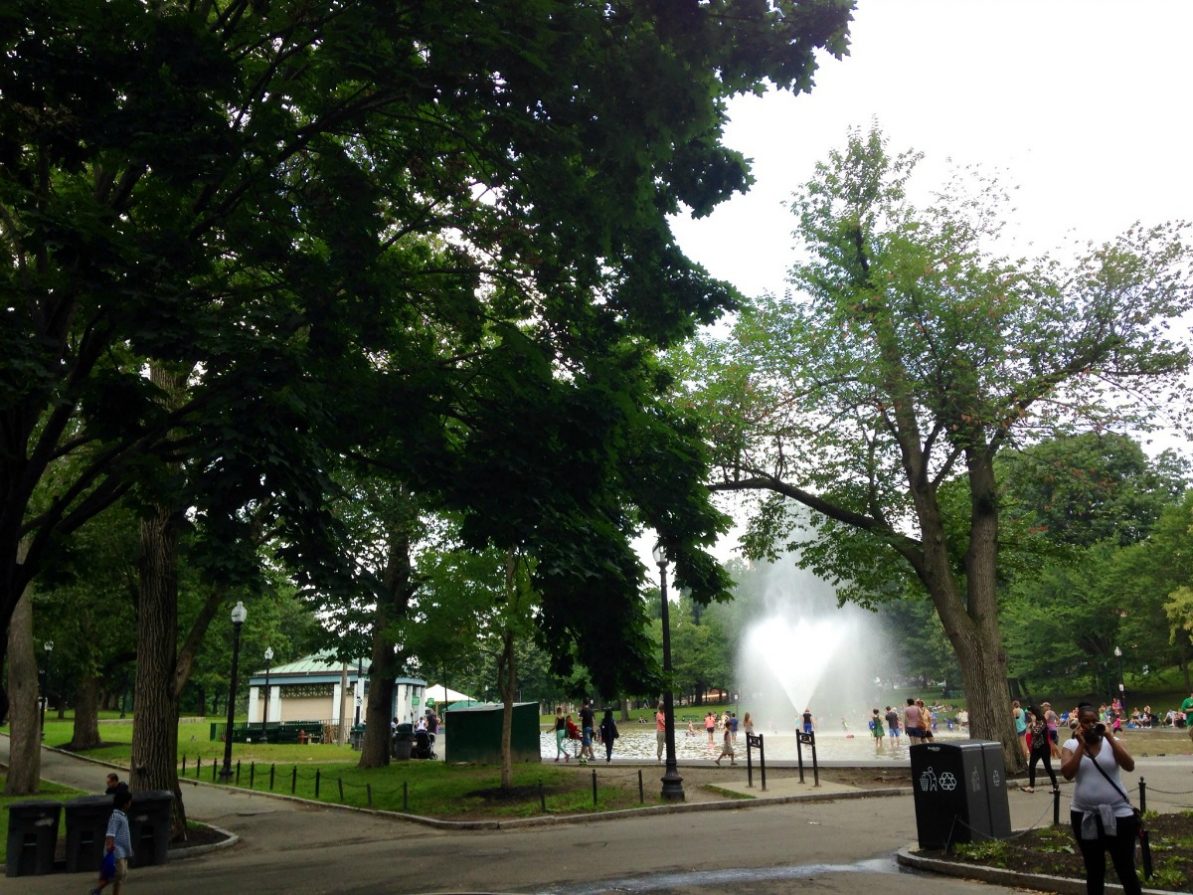 If you think the Common becomes packed and touristy on an average summer weekend today, just take a look at this 1848 lithograph—and consider yourself lucky that the park has become so sleepy.
---
John Harvard Statue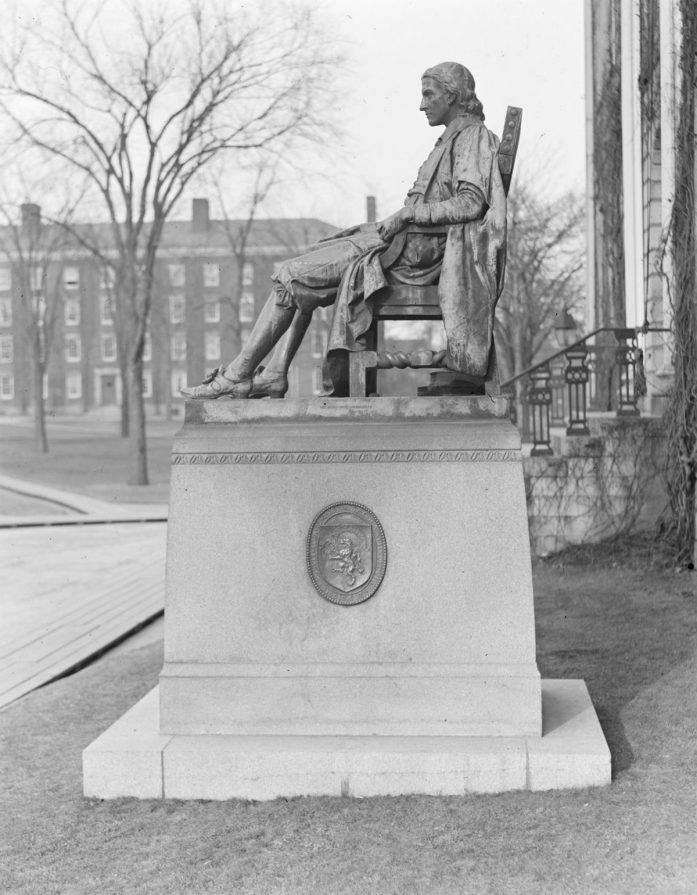 Ever since 1884, the founder of one of the nation's oldest universities, Harvard, has looked out stonily on countless students and visitors. Since the first picture was taken, the bronze of John Harvard's toe has slowly been worn away from rubbing, due to tourists' (mistaken) impression that students who rub the toe will have good luck.
---
Old State House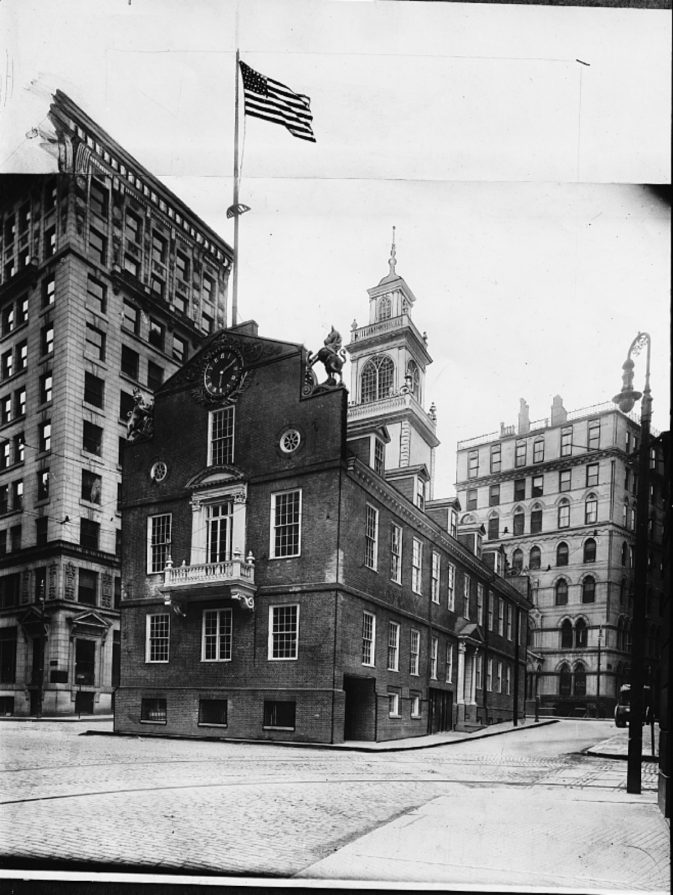 Within the walls of this 1713 building, figures like Samuel Adams and John Hancock once debated the future of the colonial revolution and the birth of the American nation; in 1776, the Declaration of Independence was first read to Bostonians from its balcony. The Old State House is sometimes easy to forget now that it's wedged between financial towers and one stop of so many on the well-trodden Freedom Trail.
---
Weld Boathouse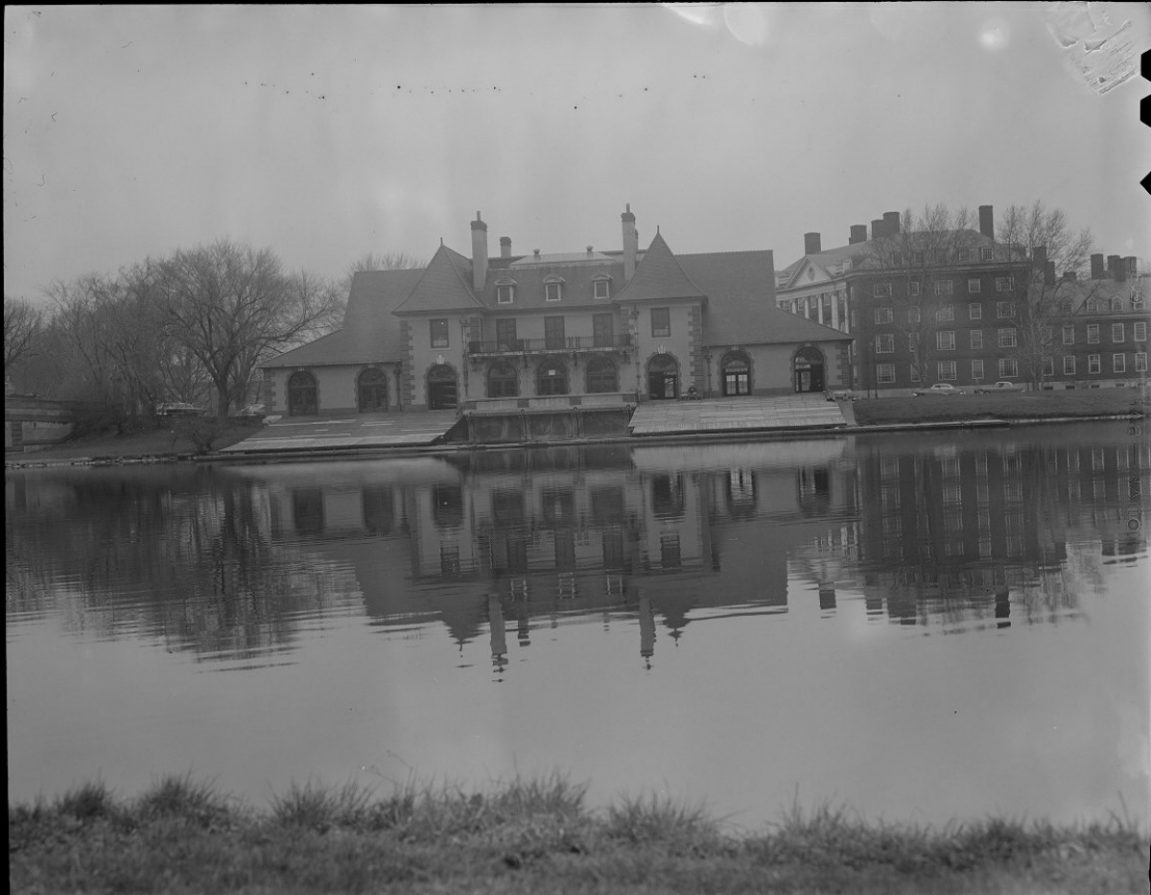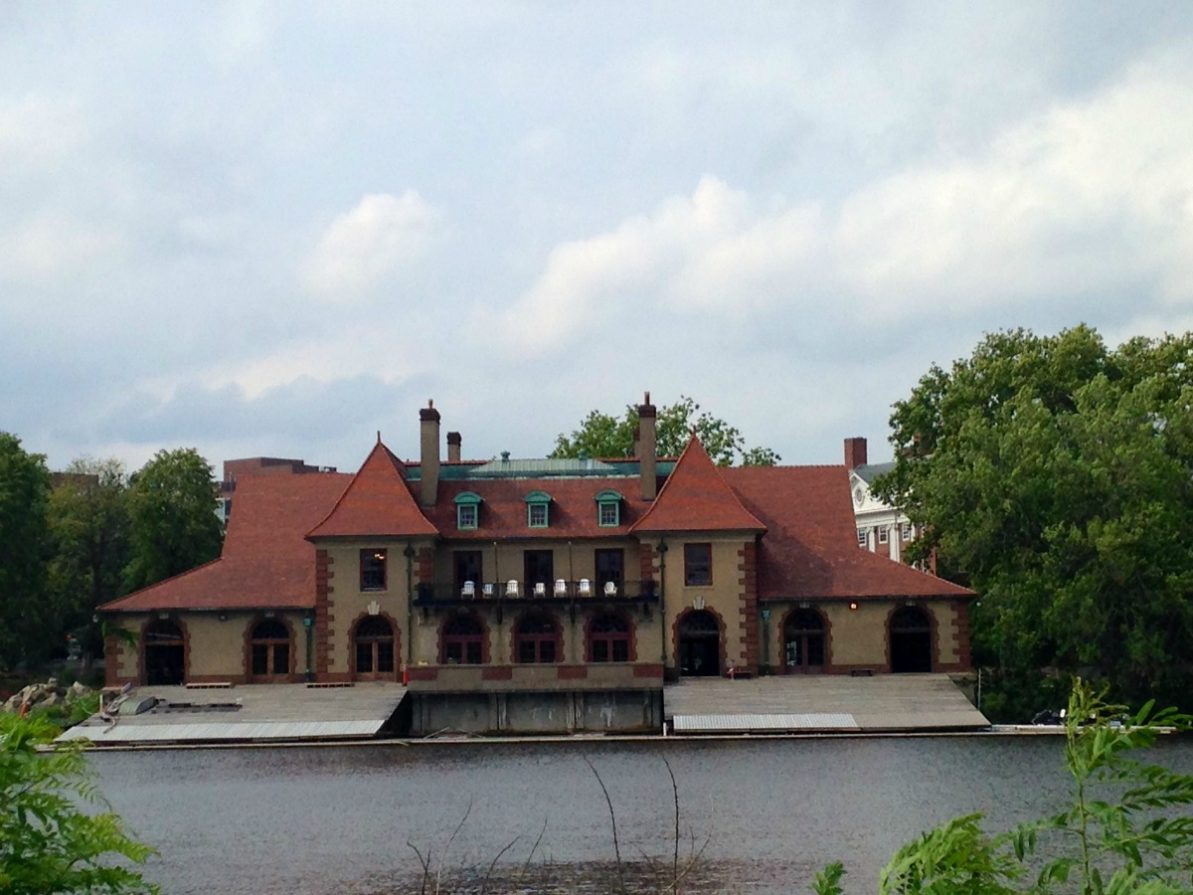 Little has changed over the past century for the rowers who use this boathouse as home base for their practices and races down the Charles—except, perhaps, the plastic lawn chairs in the contemporary photo.
---