Photos from the Boston Comic Con 2014 Costume Contest
In anticipation of Boston Comic Con 2014, which starts next Friday, local pop culture fans gathered at Dick's Last Resort in Faneuil Hall Marketplace for the second annual pre-convention costume contest.
---
Boston Comic Con 2014 is still about a week away, but many locals have already begun celebrating.
Wednesday afternoon, pop culture fans gathered for the second annual pre-convention costume contest hosted by Boston Comic Con, Dick's Last Resort, Newbury Comics, and Faneuil Hall Marketplace. Dressed up as their favorite characters from comic books, TV shows, and movies, contestants paraded around Quincy Market.
Following the parade, the top six adult contestants—Mr. Freeze, Wonder Woman, Gambit, the Joker, Dr. Who, and Edward Kenway from Assassin's Creed—and the top two kid contestants—a duo who came together, dressed as Iron Man and Princess Leia—were invited up on stage inside the restaurant. Cosplay star Pat Covey, dressed as Captain America, introduced and interviewed the finalists, while the judges, including last year's winner Mark Sylvia, deliberated.
First place went to Justin Aucoin, who showed up as Edward Kenway from Assassin's Creed and received two VIP passes to the three-day Boston Comic Con next week. Second place went to Helene Waldemarson, who hand-sewed her Wonder Woman costume, and third place went to Brandon Clarke, who also created his elaborate Mr. Freeze costume by hand. Kid finalists Robbie Schlosser and Izzy Bowers tied for first place in their category, receiving passes to the convention as well.
Check out photos from the costume contest below.
---
Boston Comic Con 2014 Costume Contest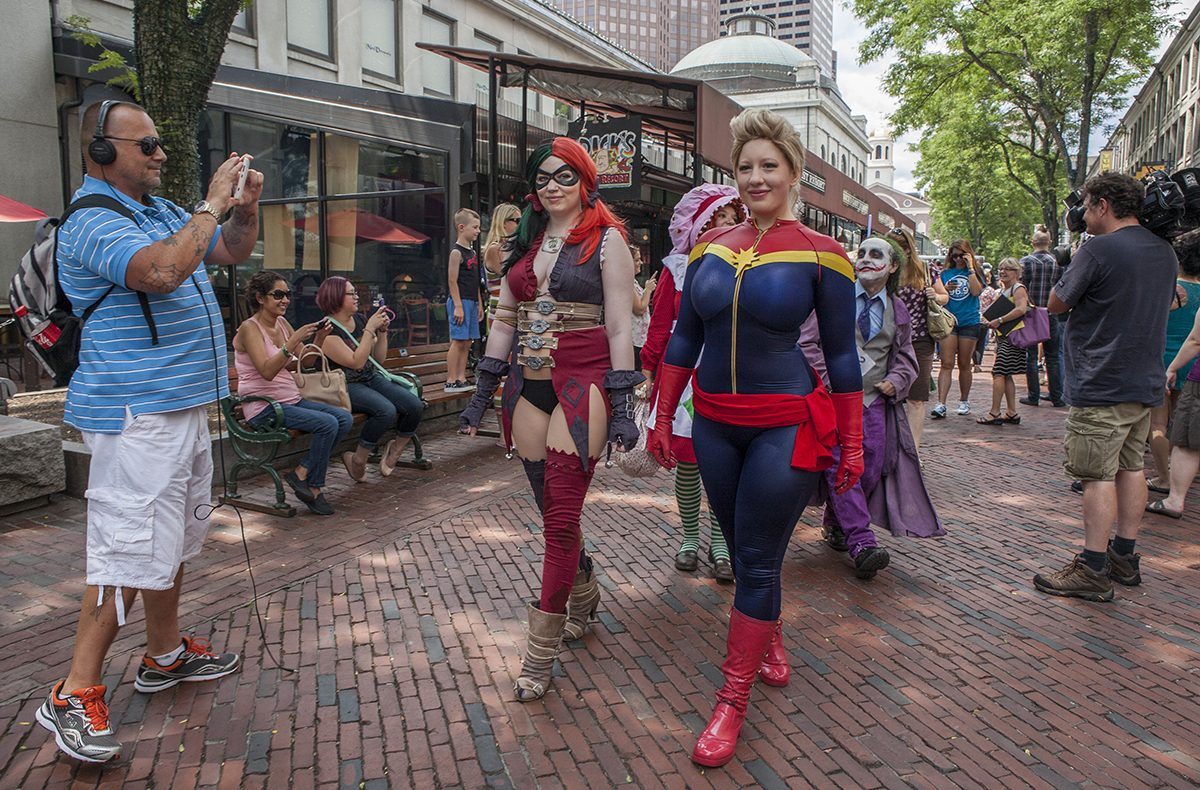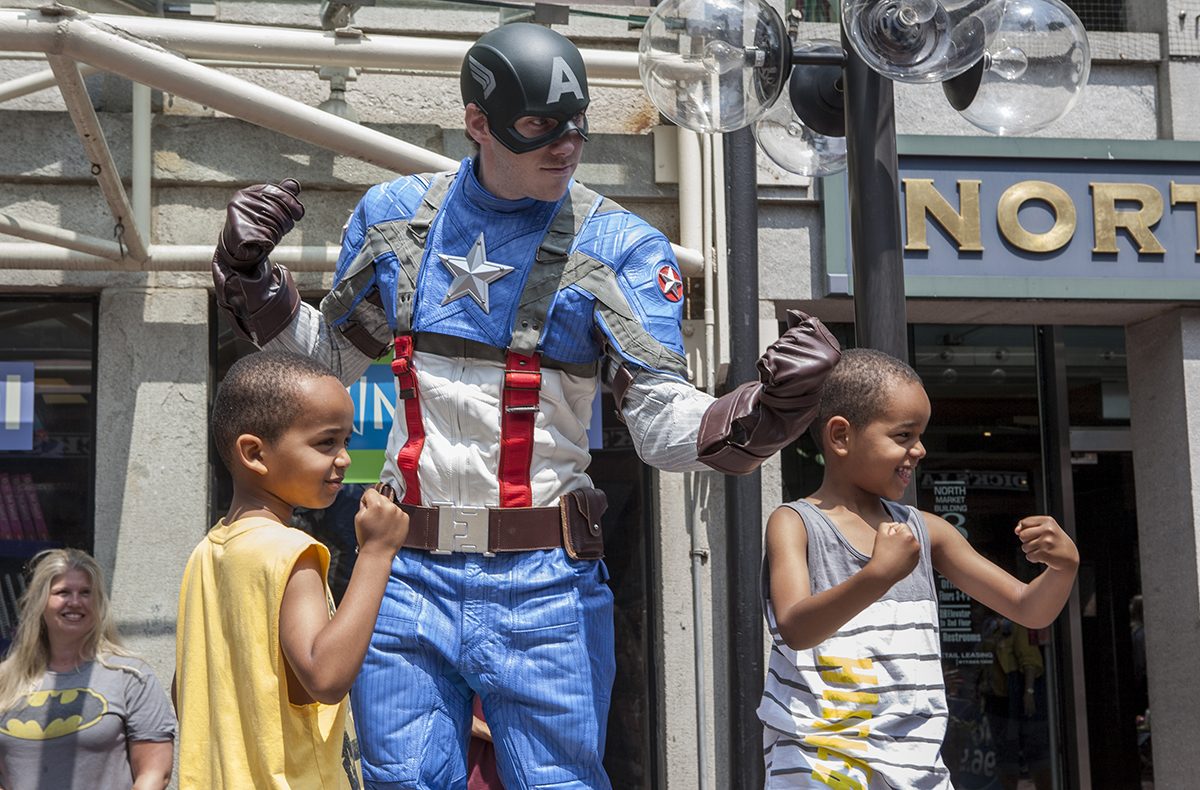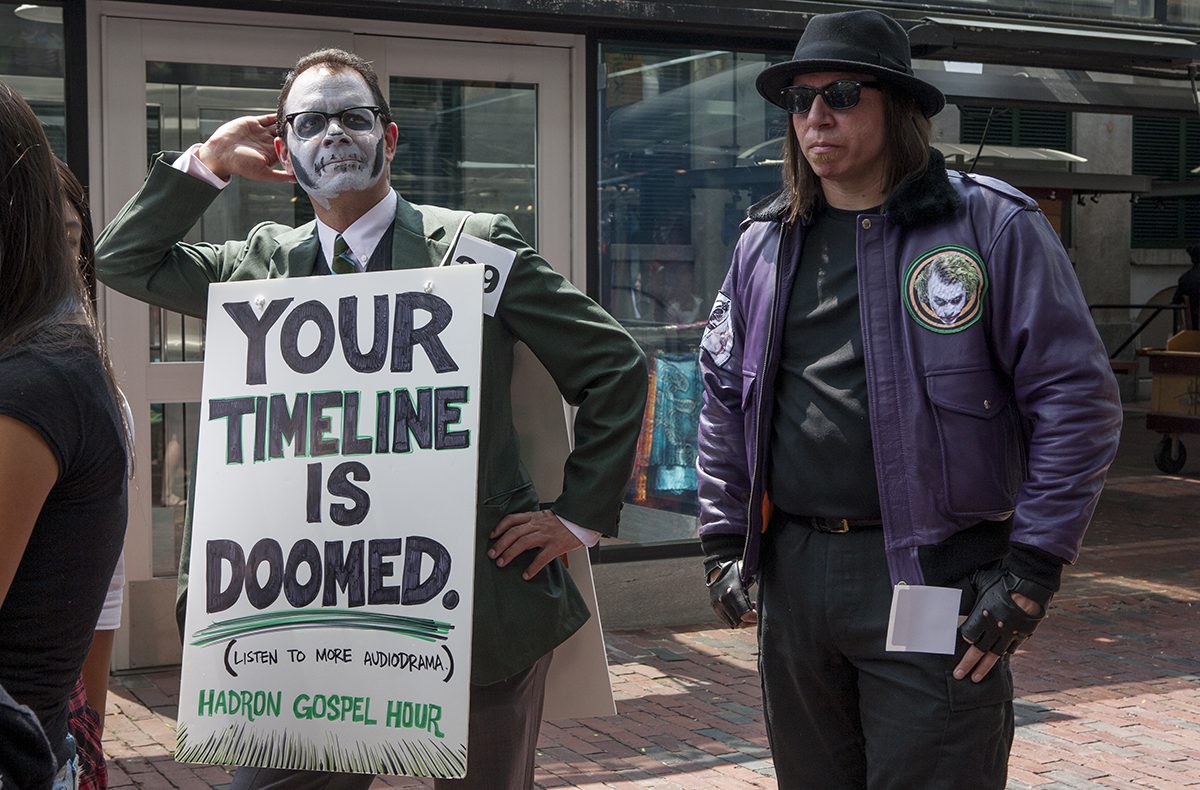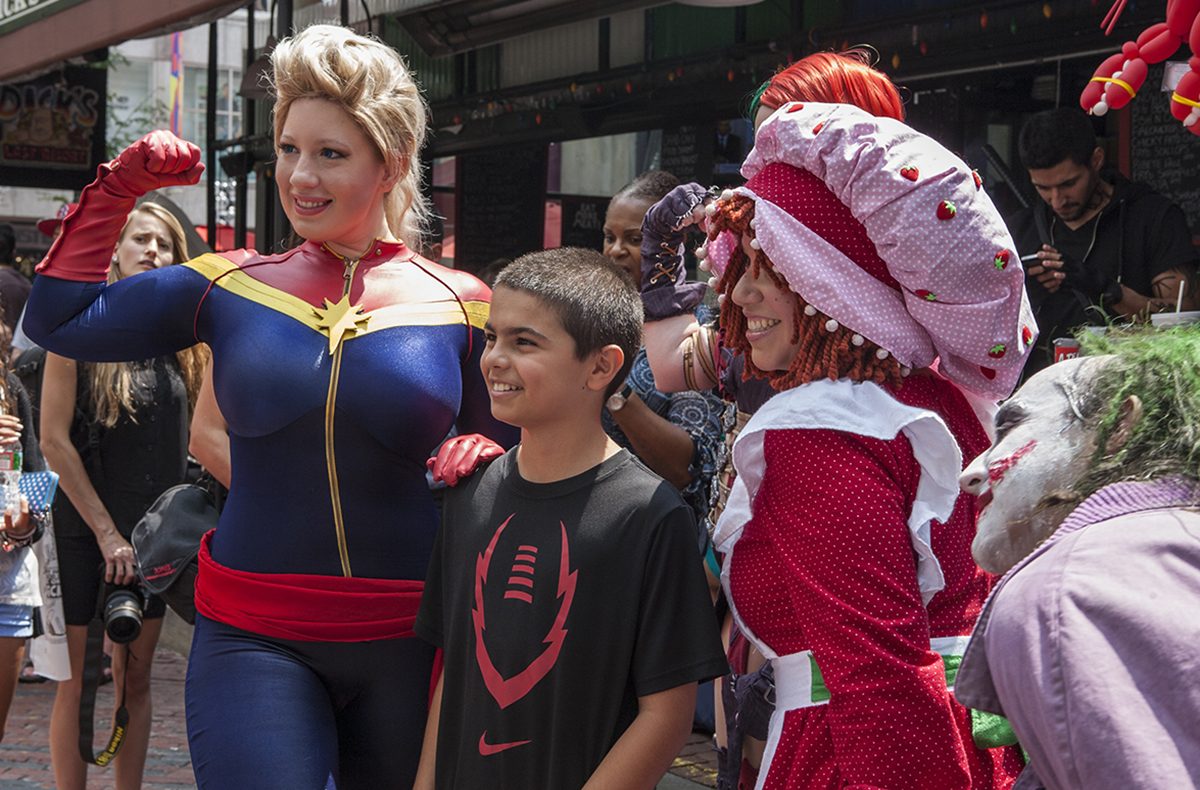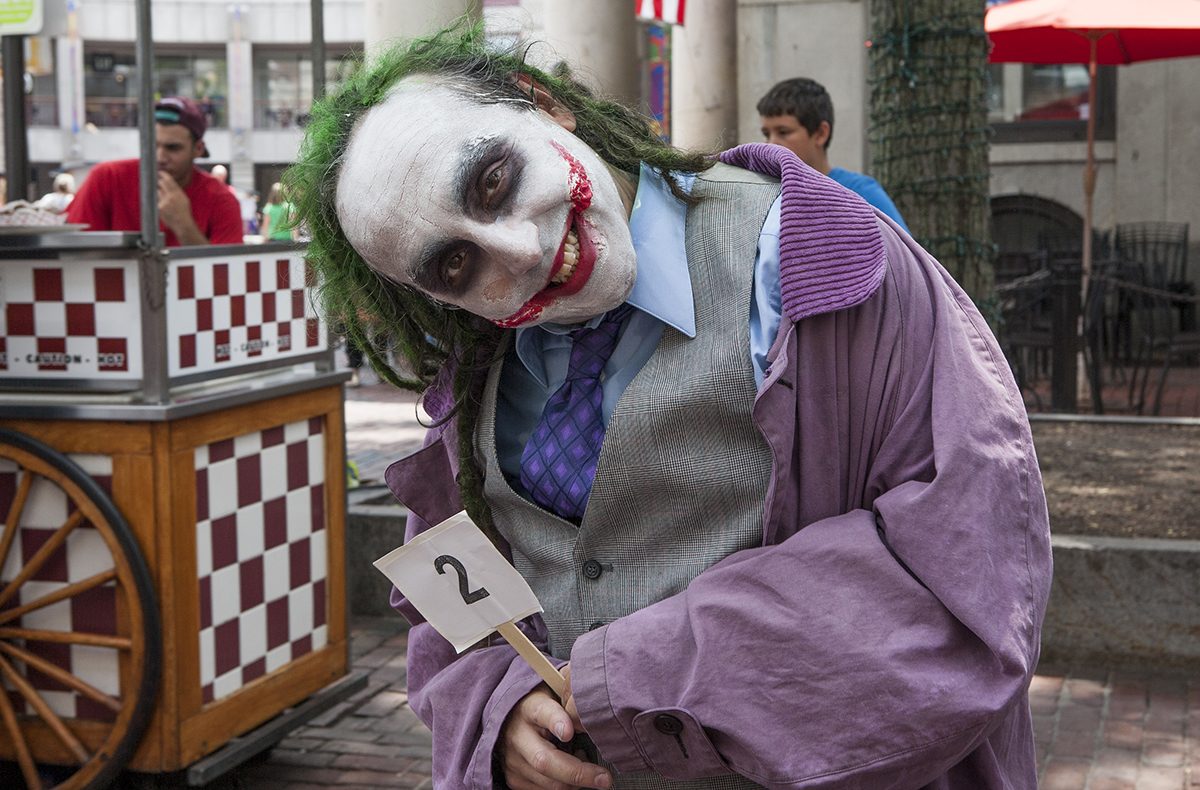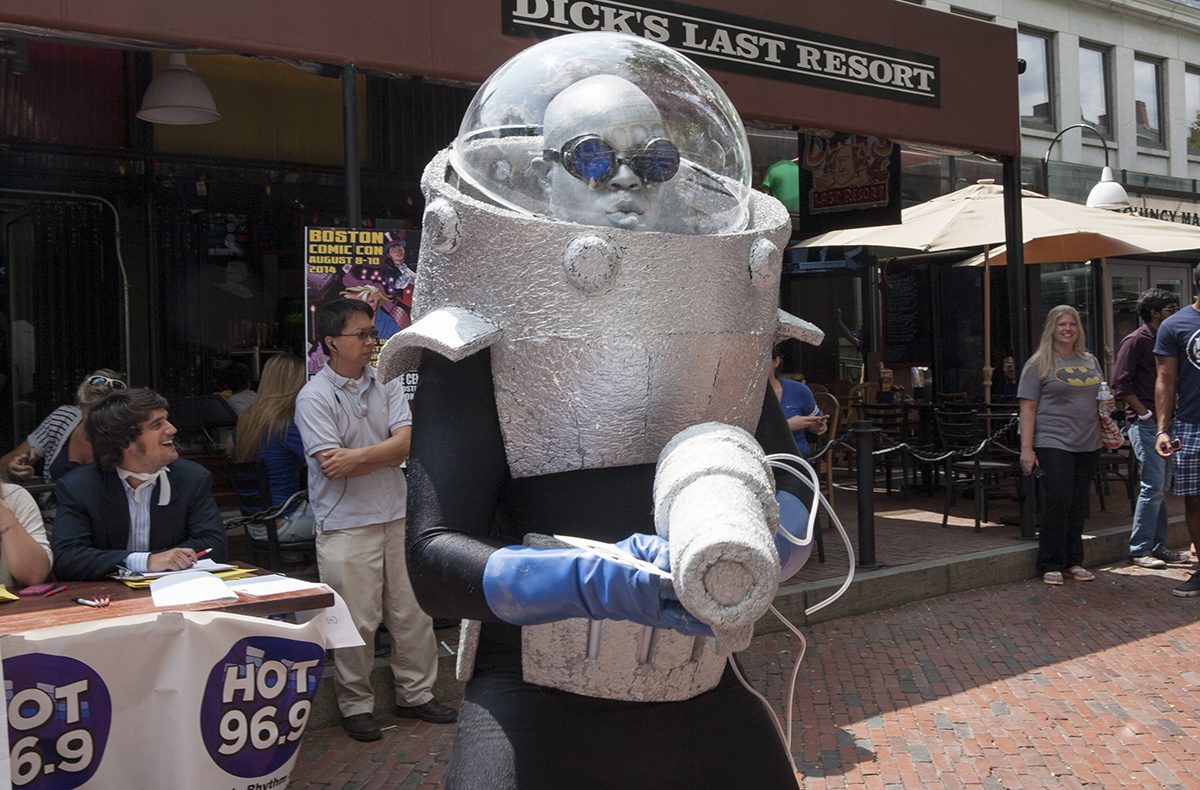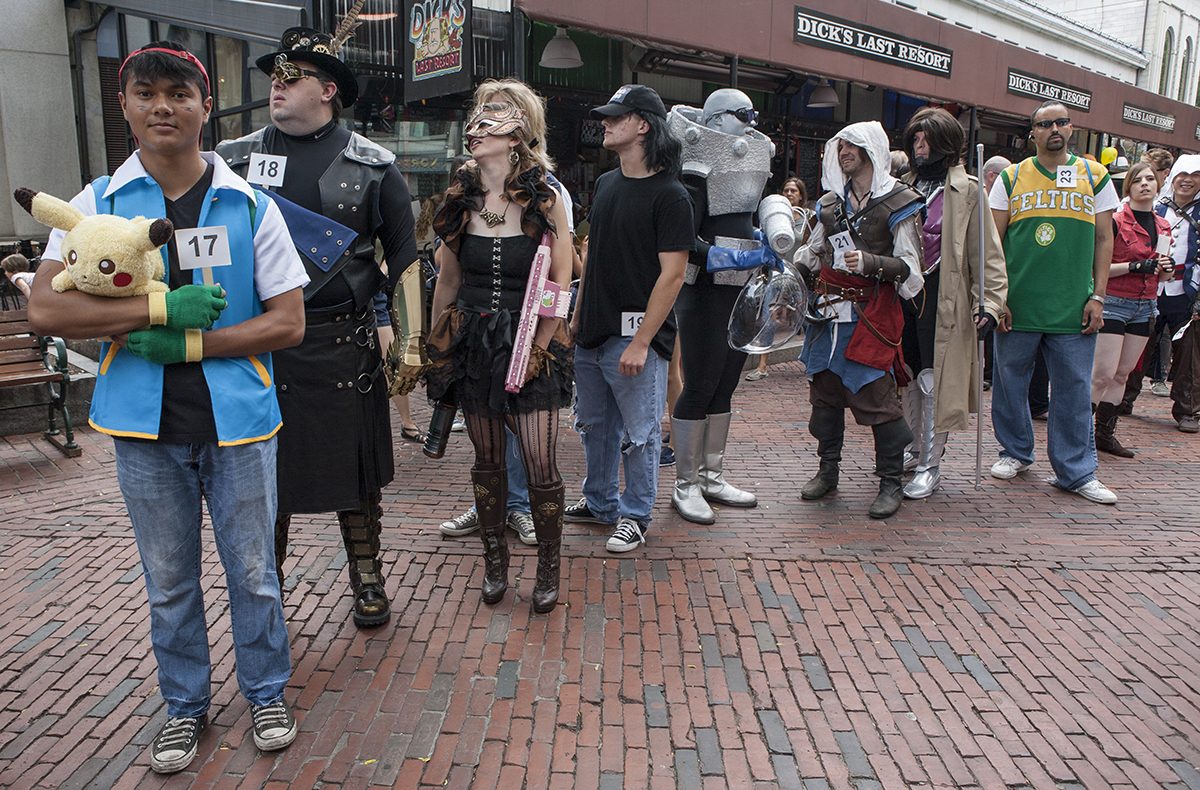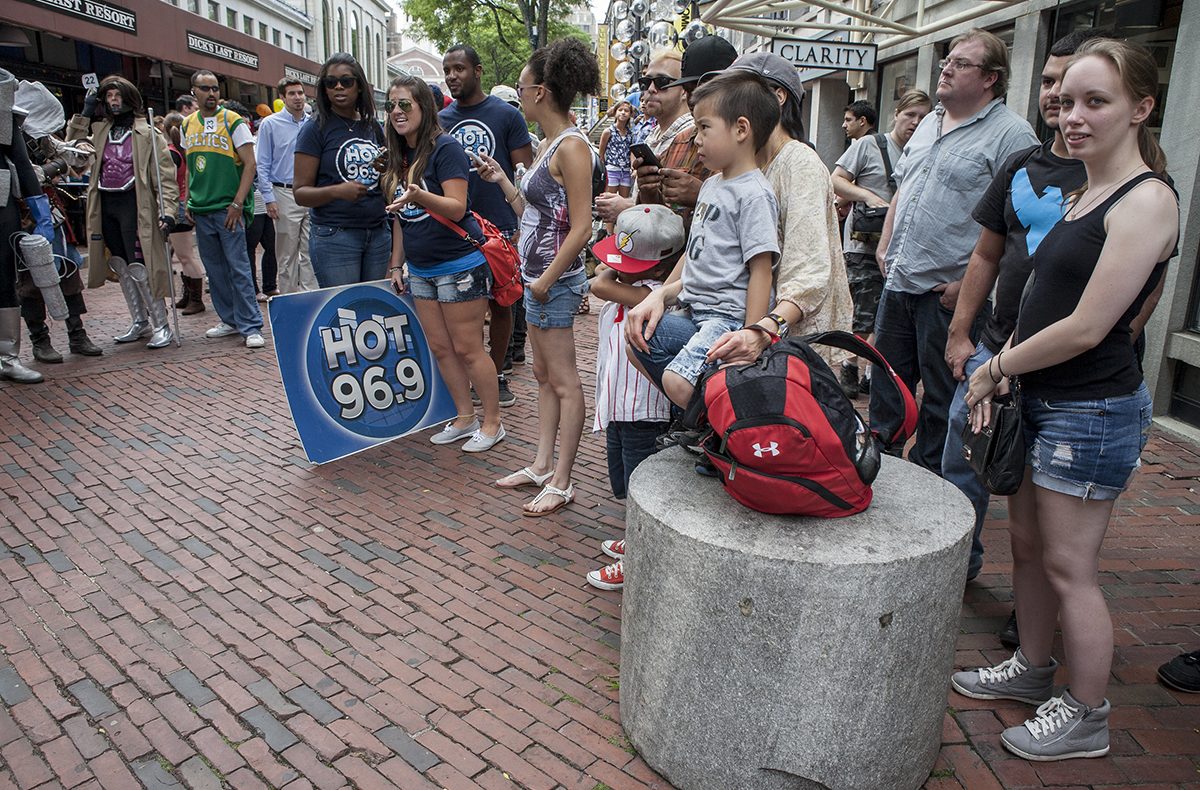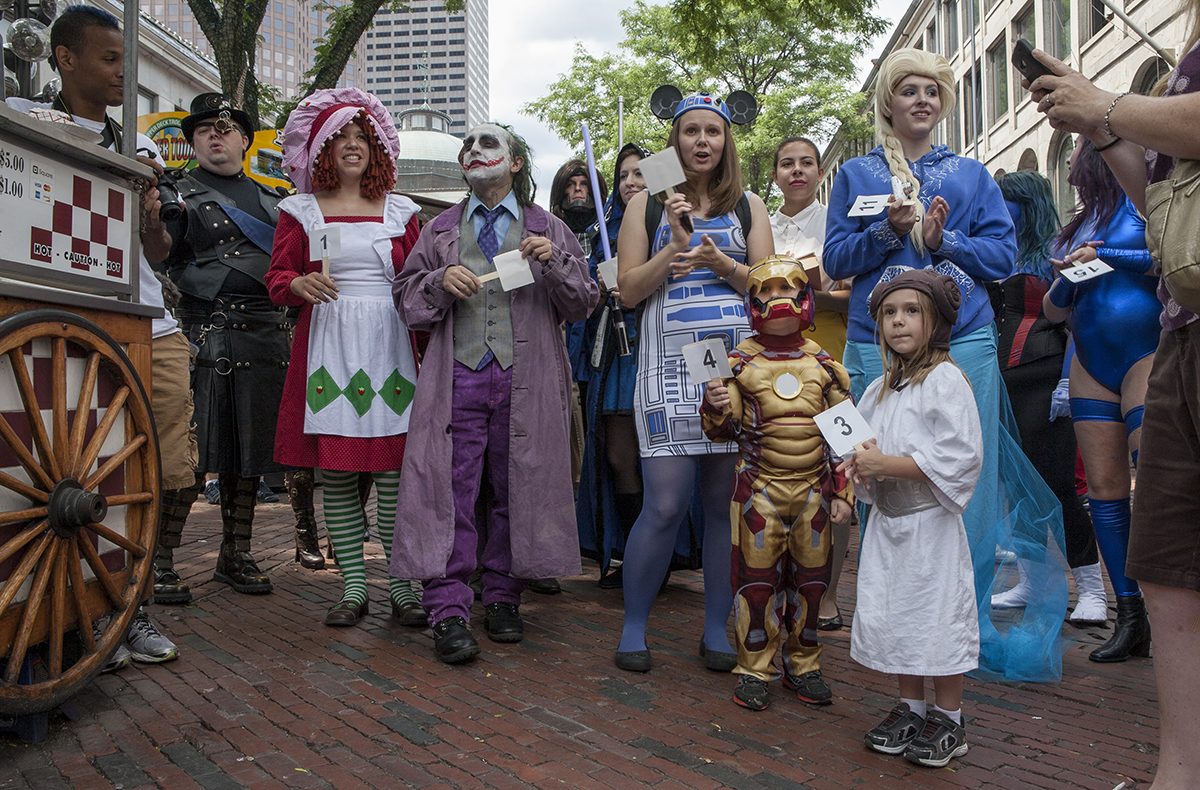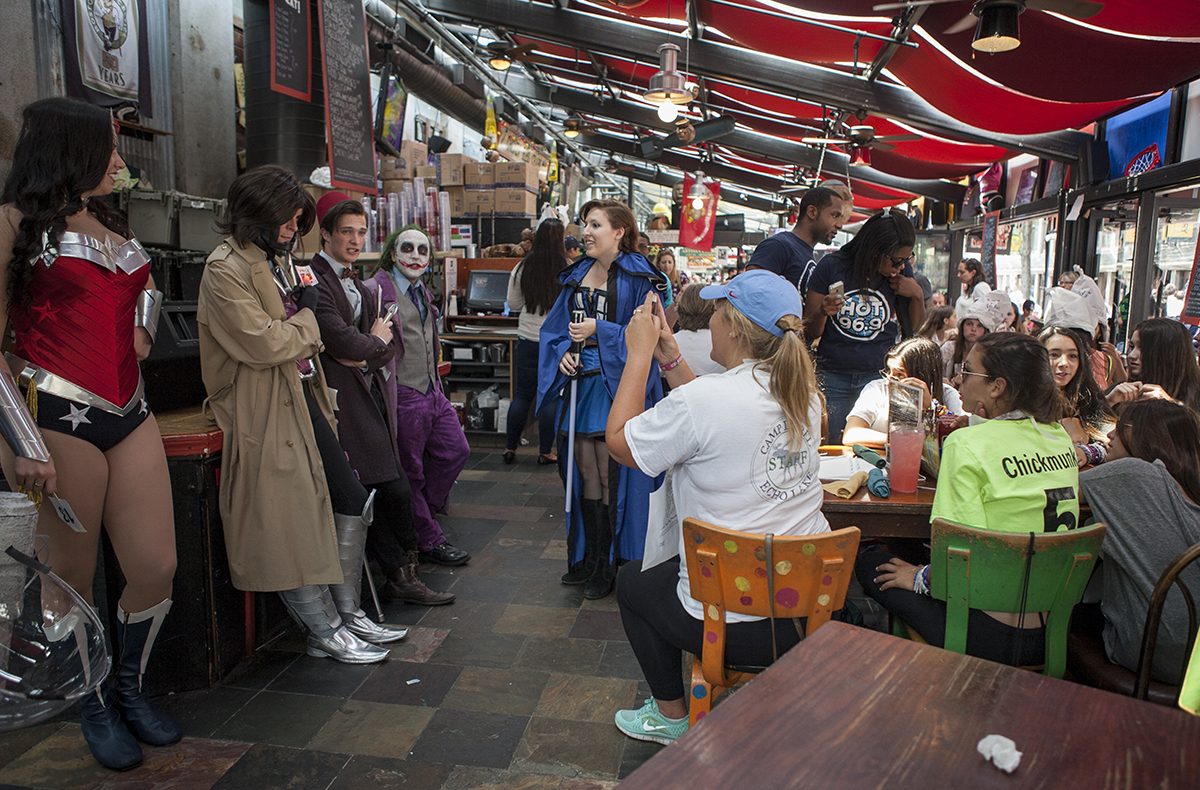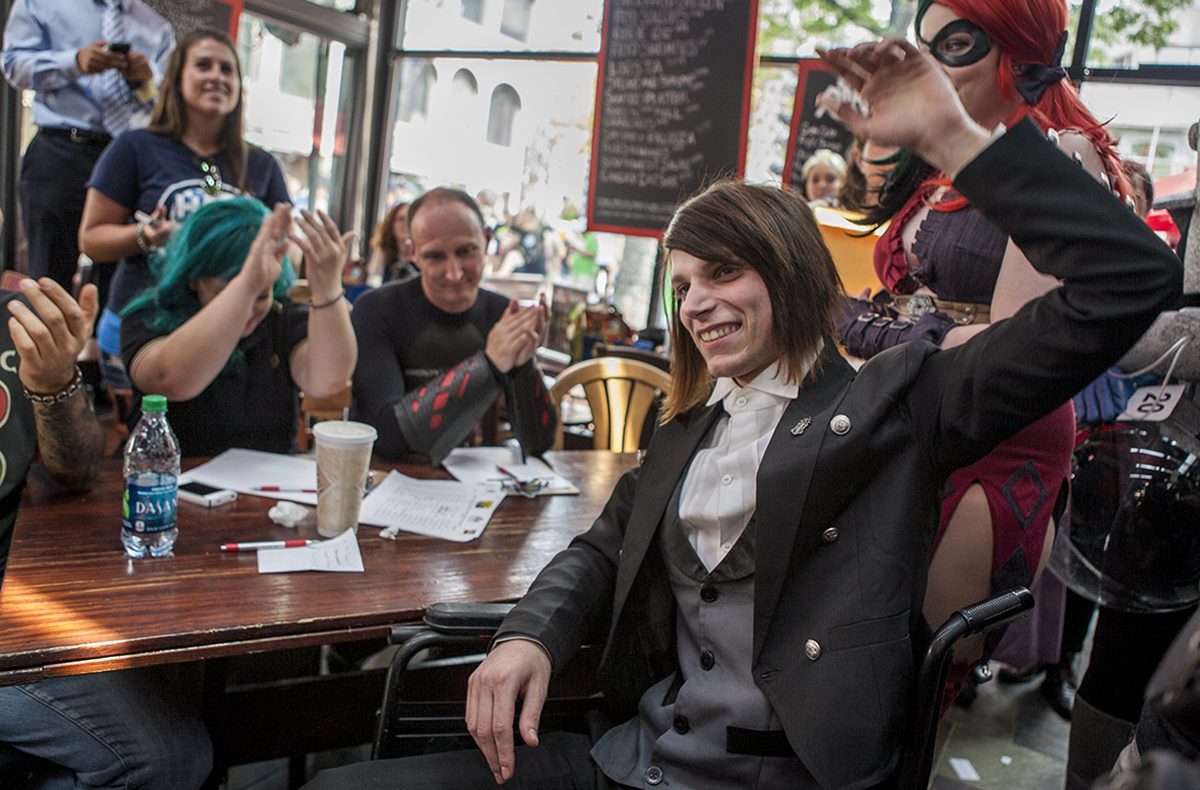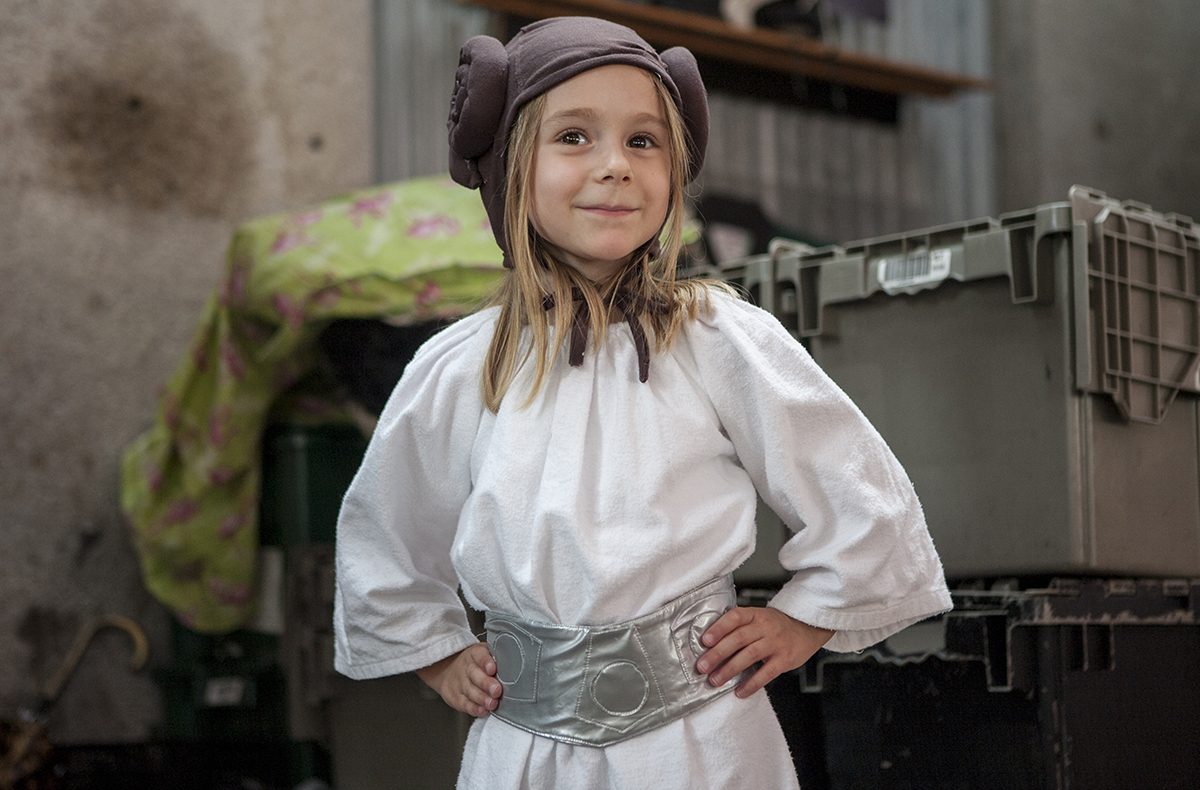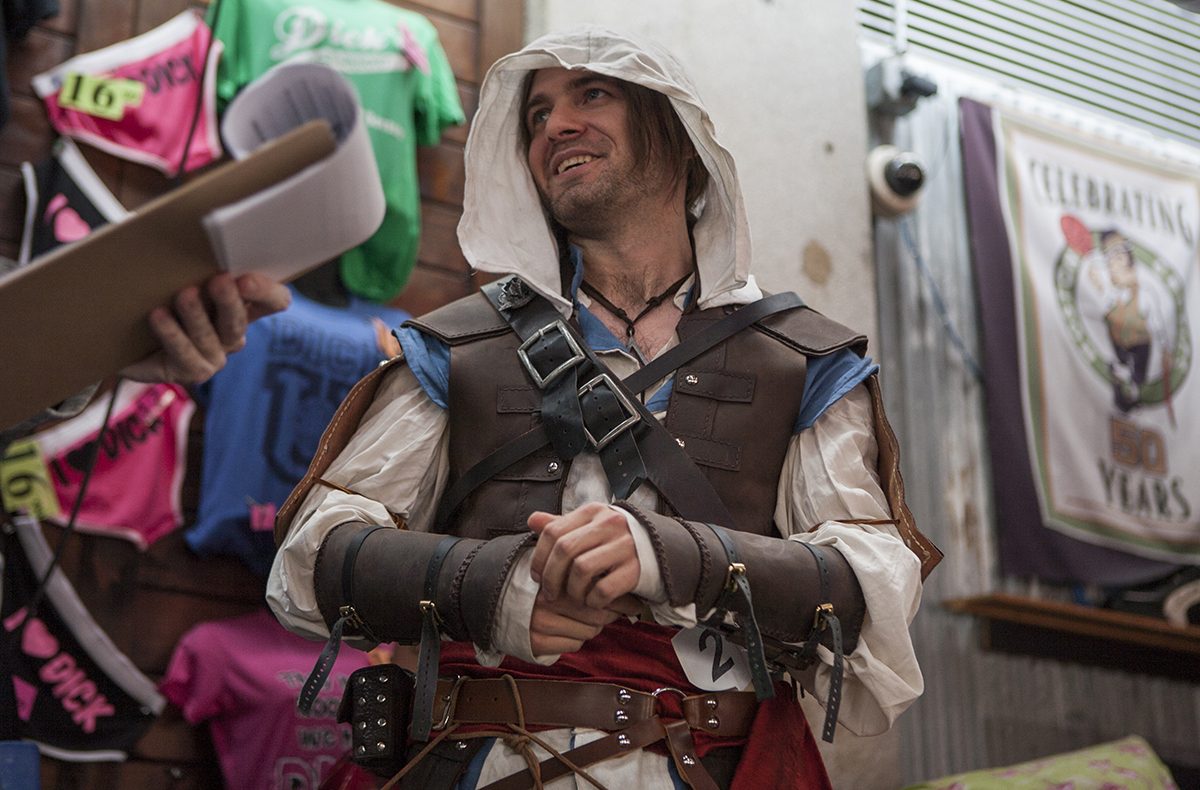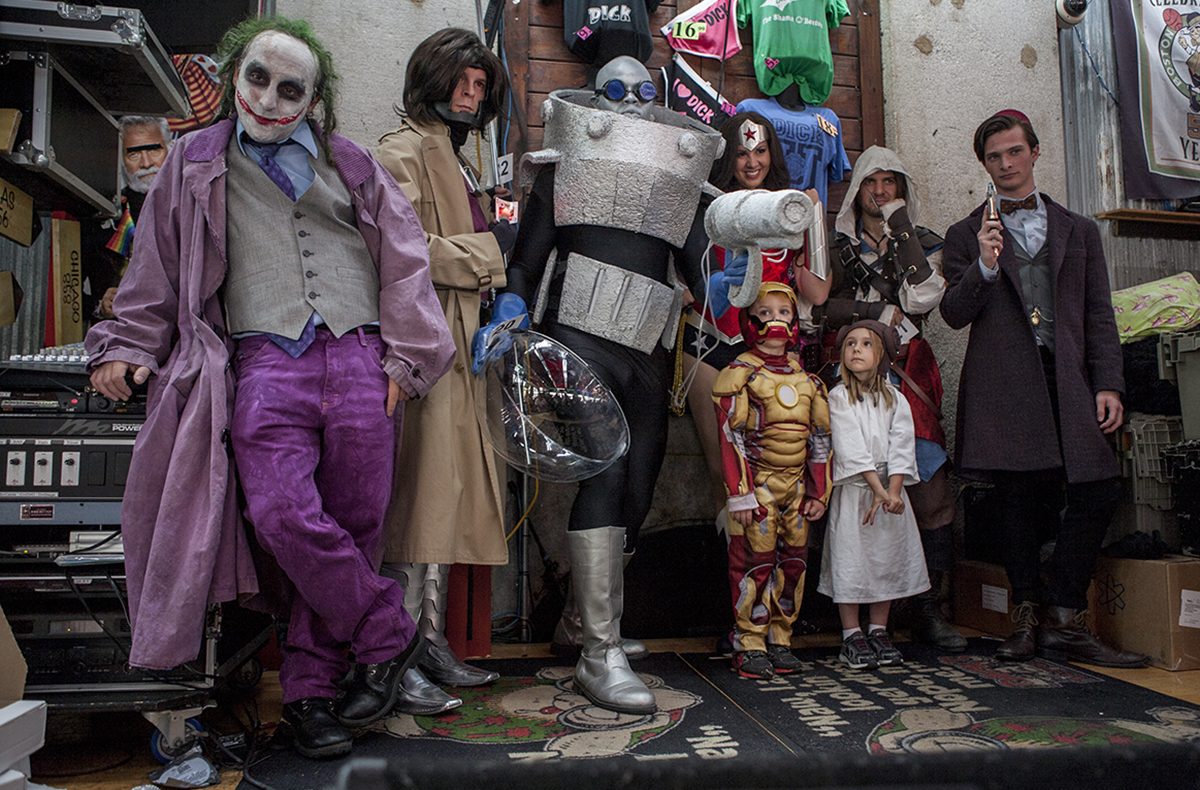 ---