Photos from the Lawn on D Opening
The new experimental outdoor space in Southie offers people a place to grab drinks and play games.
---
The Lawn on D, a new multipurpose outdoor space running alongside the Boston Convention and Exhibition Center in South Boston, opened on Saturday with a two-day celebration offering games, activities, and live entertainment for the public.
Local residents, many of them with their children in tow, came out to try out the space; play games of ping-pong, bocce, and cornhole; and enjoy live entertainment and free ice cream. While many features, like the outdoor bar and several art installations—including an inflatable beehive—had been installed, others remain works in progress, like the "Swing Time" installation by Boston-based Höweler + Yoon Architecture, set to be completed in September.
The experimental space will remain open for approximately 18 months with various programming that falls under four categories—D Street ArtLAB, D Street Games, D Street LIVE, and D Street Music—throughout the seasons. Then, after the trial period, the Massachusetts Convention Center Authority plans to incorporate feedback from the community in order to develop plans for more permanent programs and uses of the space.
Check out photos from the Lawn on D opening below.
---
Lawn on D Opens in South Boston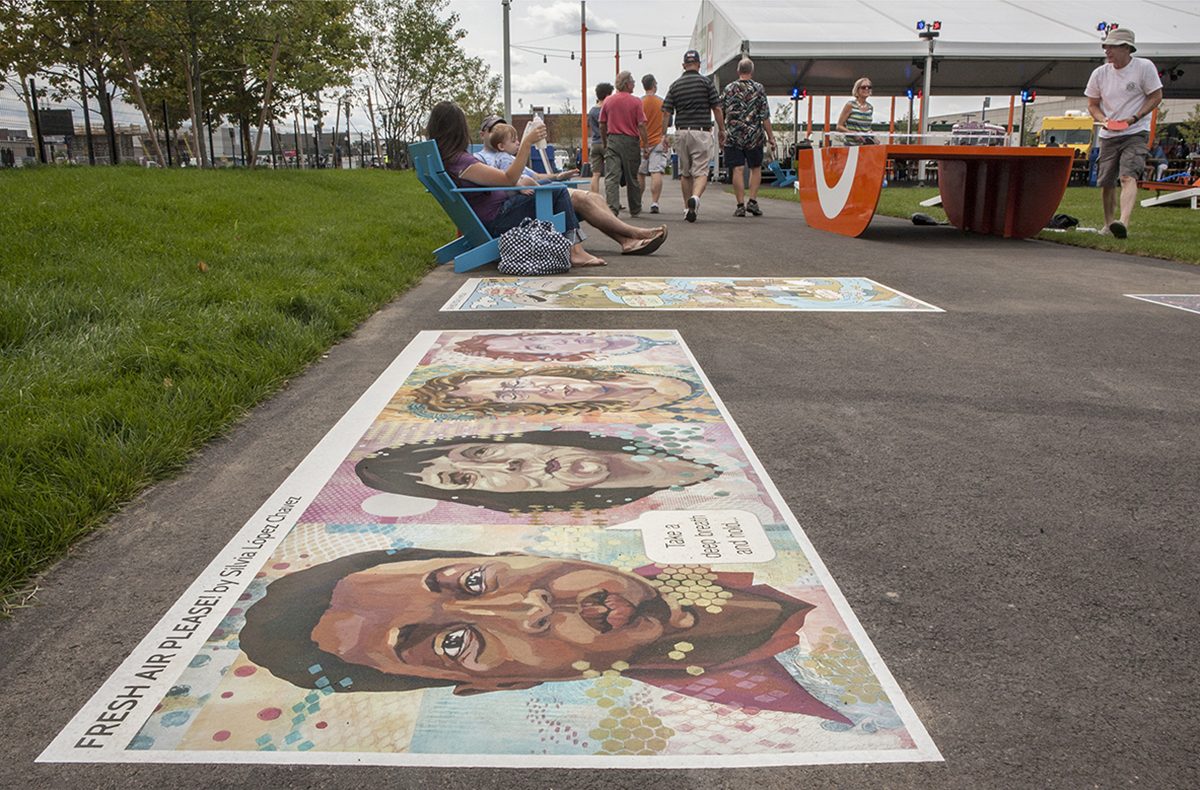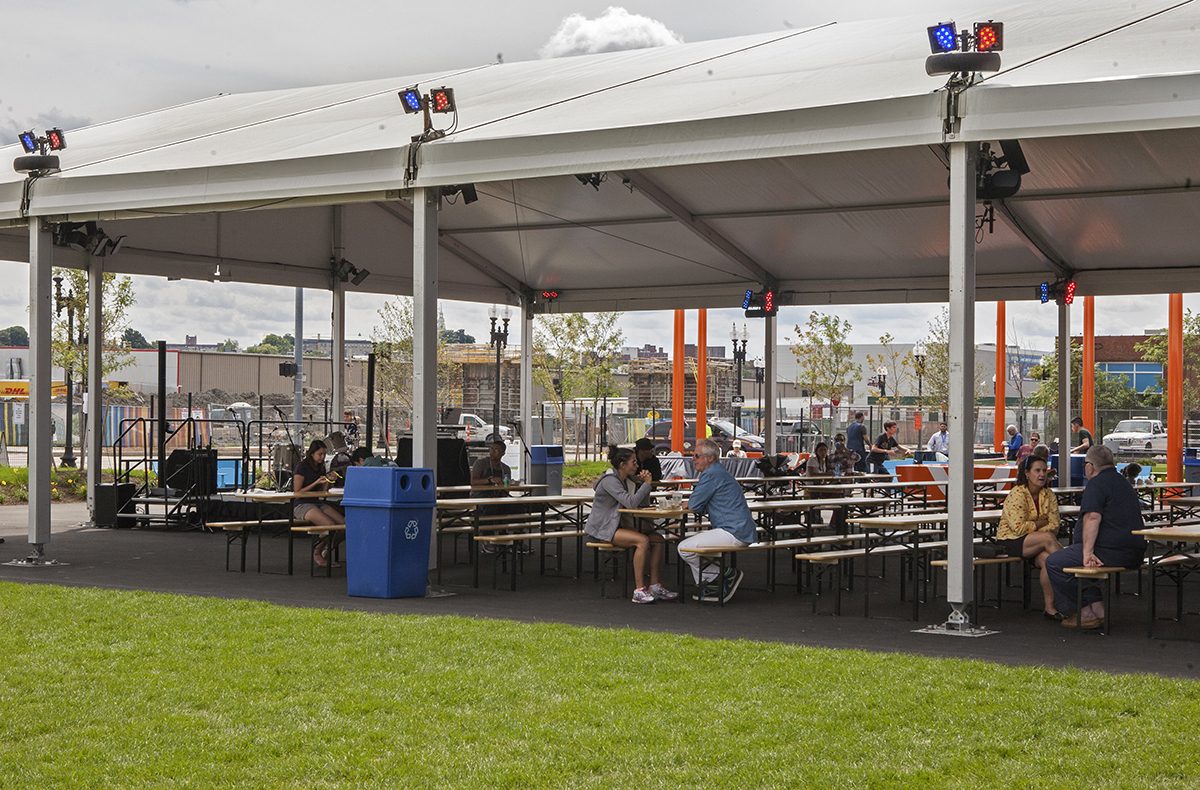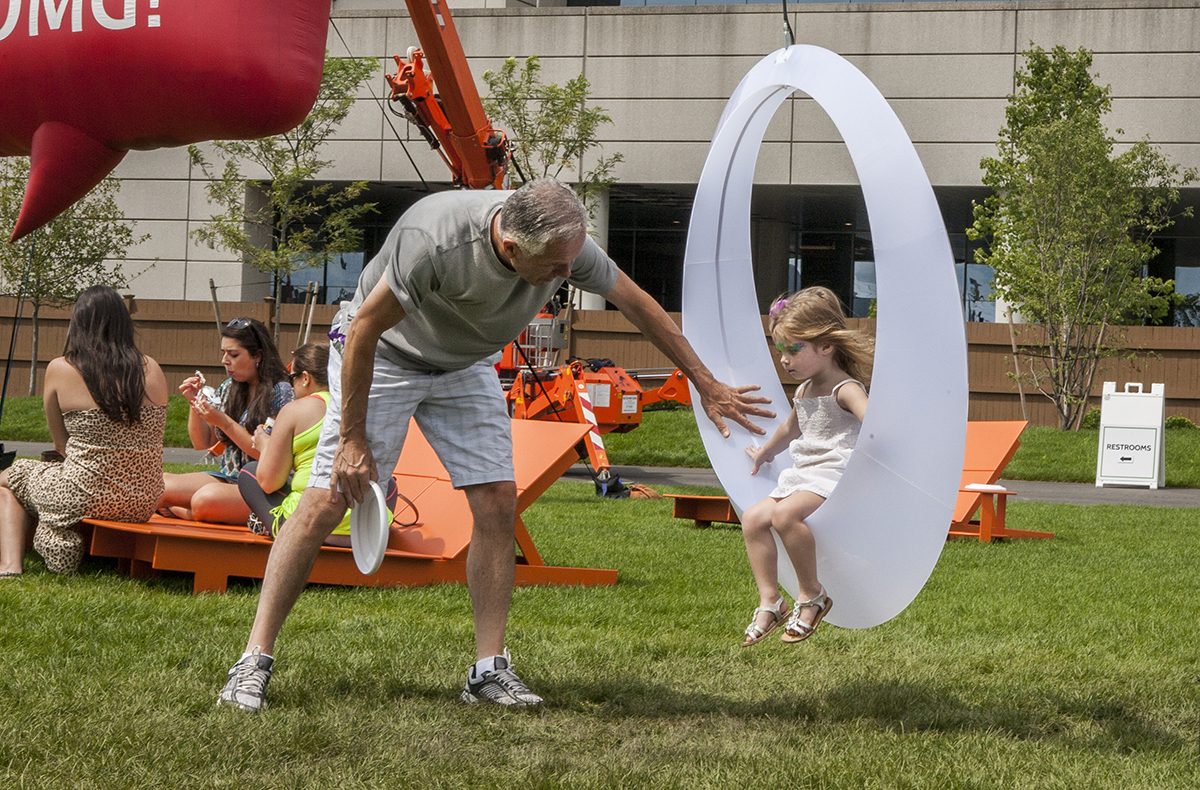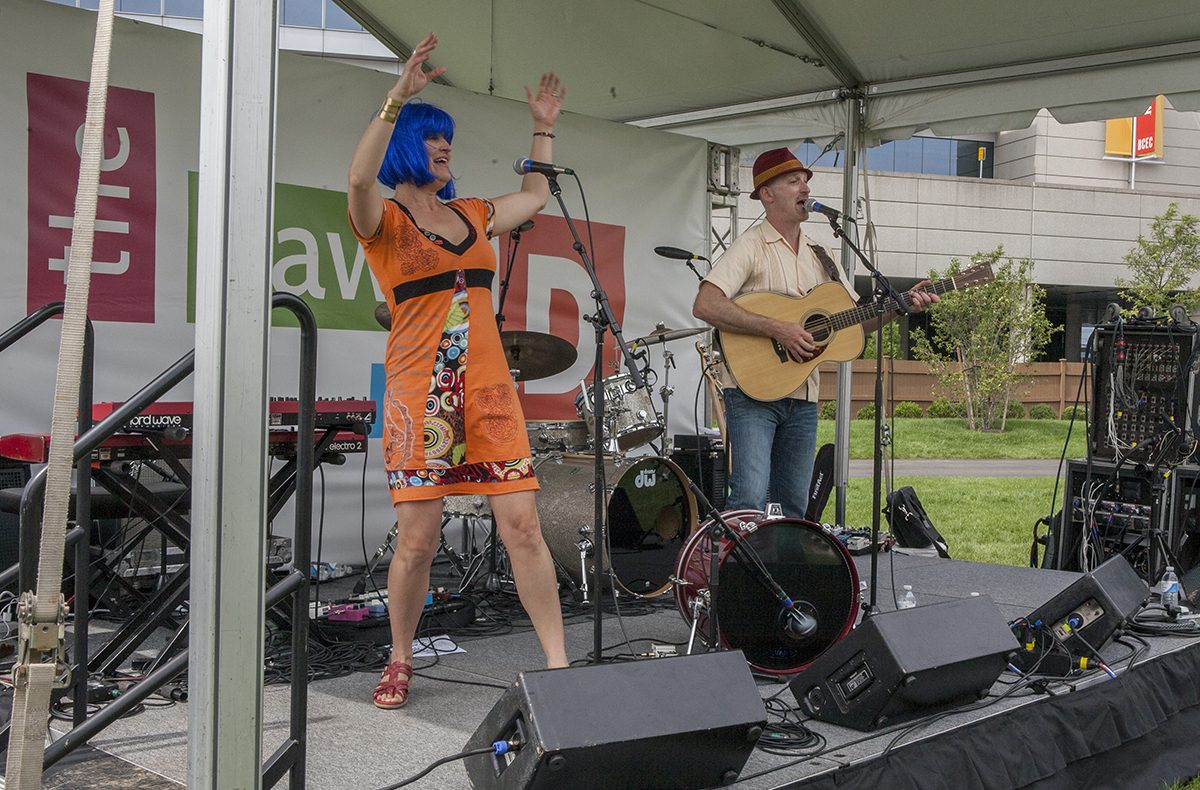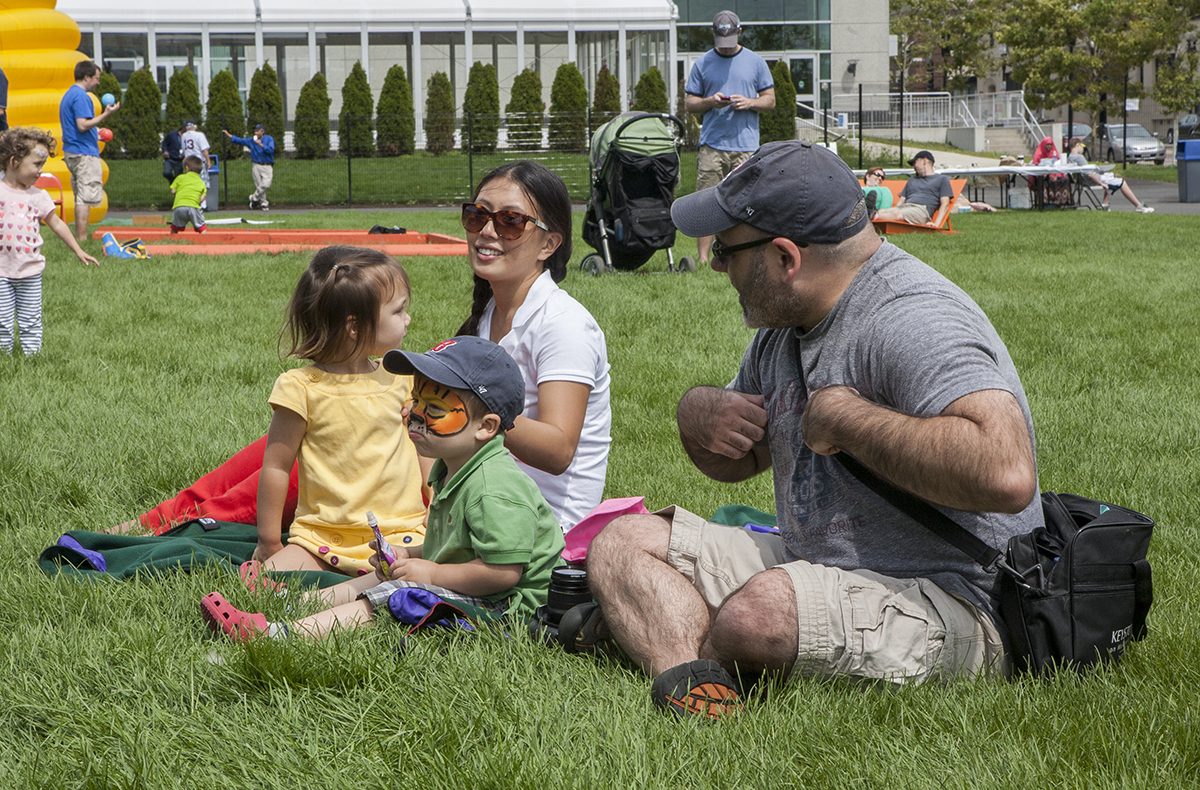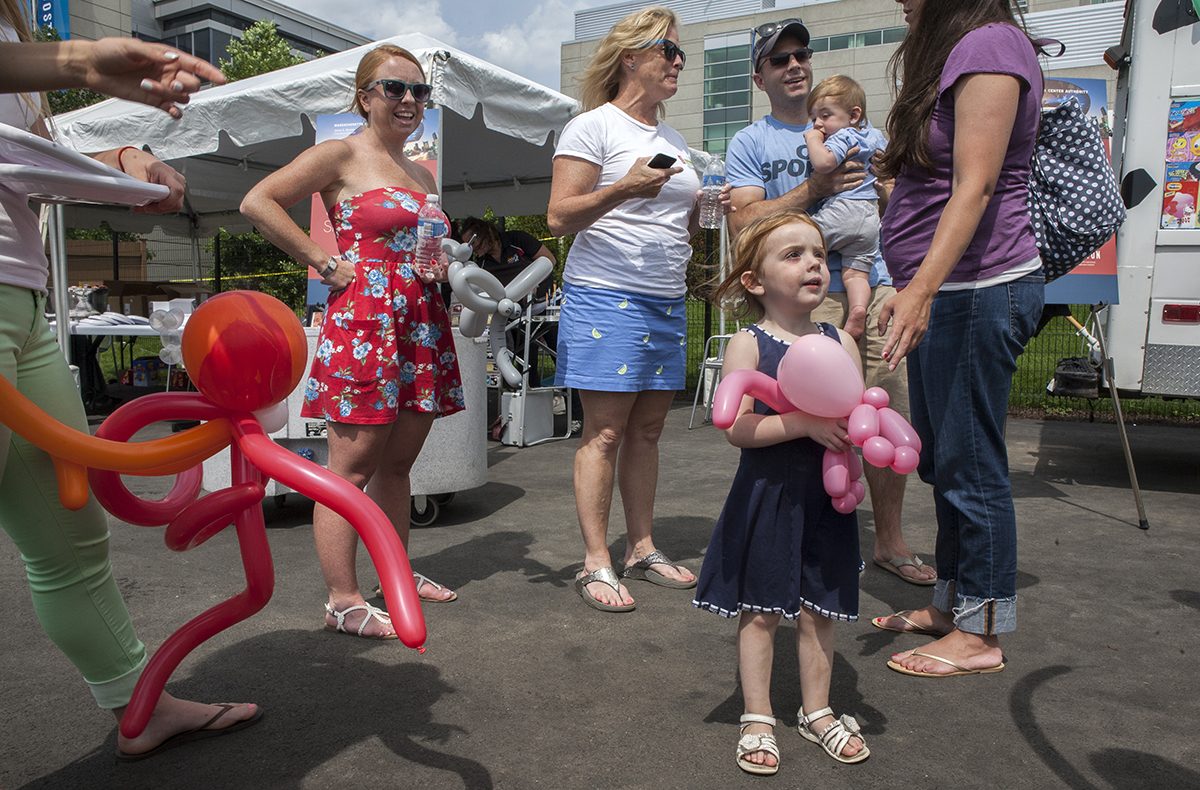 ---