Community Art Project 'Alley Art' Makes a Stop in Boston
The organizers set up shop near SoWa and asked passersby to participate in the creation of two paintings.
---
This summer, friends Jen Charboneau and Bernie McNerney have been touring the country coast to coast, setting up pop-up art events in 14 major cities as part of their community arts project titled "Alley Art." On Sunday, they made their 13th stop in Boston, where they set up shop near SoWa along Albany Street and encouraged passersby to paint on a pair of blank canvases.
"We stop people and tell them to paint with us for five minutes and take a break from their usual routine. Most of the time people really value that—getting a break from their day-to-day life to get a creative outlet," says McNerney, who handles public relations, photography, and videography for the project. "They leave really happy and smiling. They leave recharged."
Following a stop in each city, Charboneau, an artist who met McNerney a few years ago while they were teaching English in South Korea, touches up the community-created paintings to turn them into more cohesive pieces. When the pair reaches their final destination in New York City, the paintings will go on display at a venue in Bushwick. Eventually, one painting from each city will be donated to the venue that hosted an "Alley Art" pop-up, while the other will go up for auction. Following the tour, Charboneau and McNerney also plan to create an art book filled with images of the paintings and photographs they took along the way of people they approached and asked to pose with an empty painted frame—"the ultimate icebreaker," as they call it.
The tour started in Charboneau's hometown of Minneapolis in mid-May, funded by $10,000 raised from a Kickstarter campaign. They travel aboard a green Subaru dubbed "Scooby Doo," packed with art supplies and their mascot "Frank," an animal skull that Charboneau had found on previous travels in a desert in the West. Along the way, they've met strangers, local artists, and musicians, including Grouplove in Las Vegas and Portugal The Man in Portland, Oregon. Pop-ups usually take place in community spaces, coffee shops, or bookstores in the major cities, and Charboneau and McNerney were excited about setting up alongside the SoWa Open Market.
"It all stems from getting the community involved with the arts instead of standing back," says Charboneau. "We try to find neighborhoods that are artistic or neighborhoods that may be lacking that community connection."
Due to a tight budget, the pair was unable to pay for a space alongside other SoWa art vendors, but Charboneau and McNerney were especially pleased with setting up shop under the I93 Expressway after speaking to Elizabeth Cahill, the director of social media for SoWa Boston, about plans to turn the space into a full-blown art park.
"The potential to be involved with something that I could see growing to be a core community spot where people can go appreciate art is great," says Charboneau. "Even if it is a little slow today, it's a good way to be a part of something that's growing as we're growing as well—two newborn projects working together."
The final "Alley Art" event will take place in New York City on September 12. For more information, visit the project's Facebook page.
---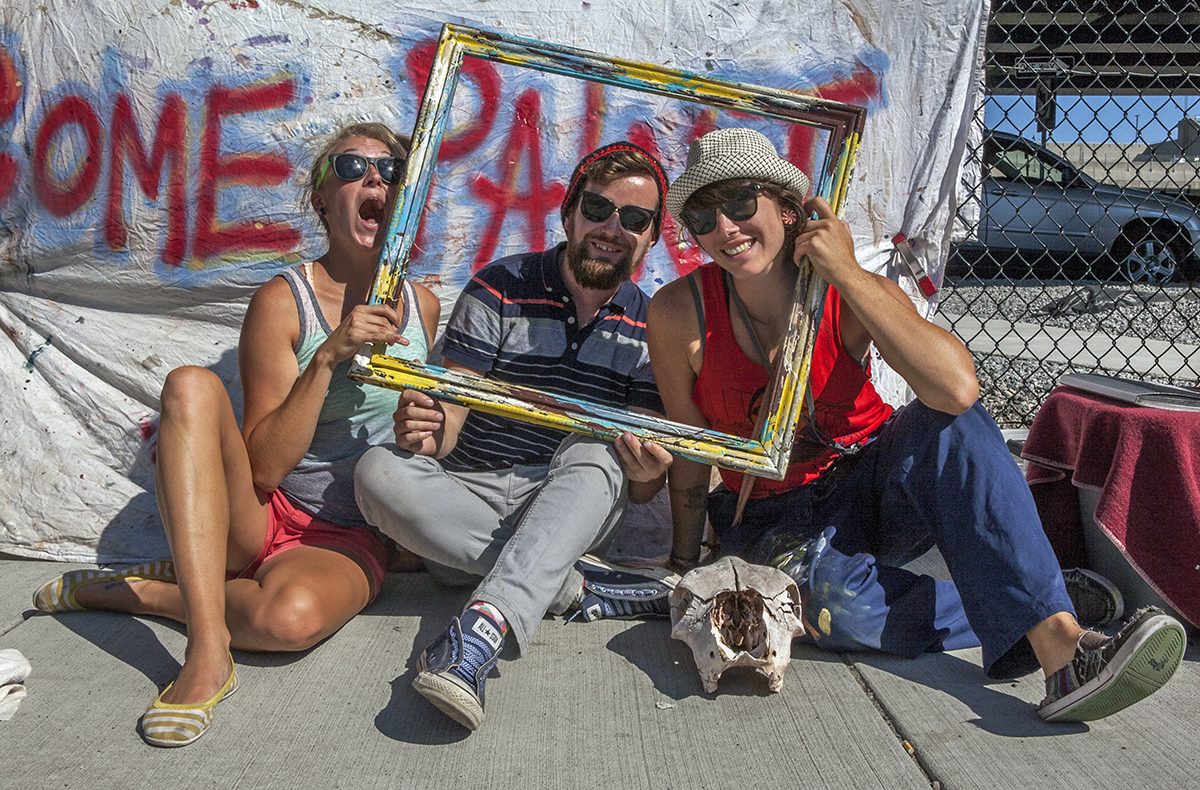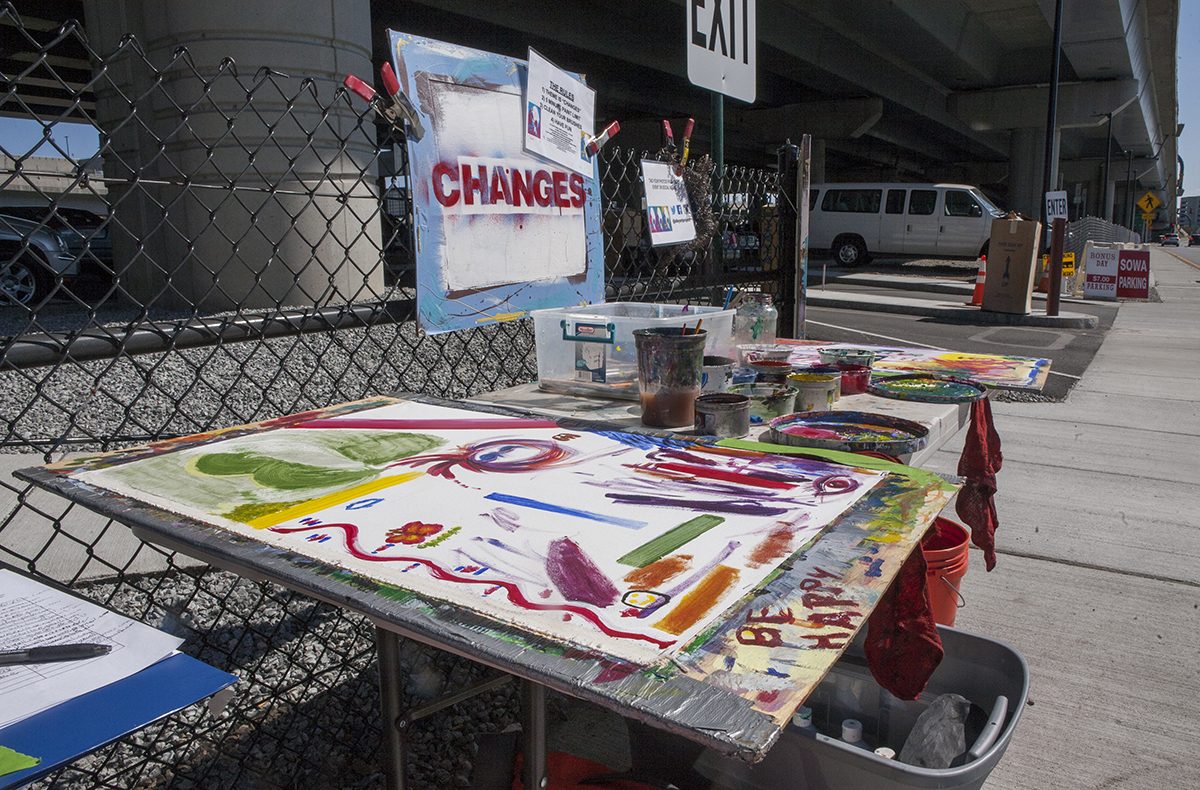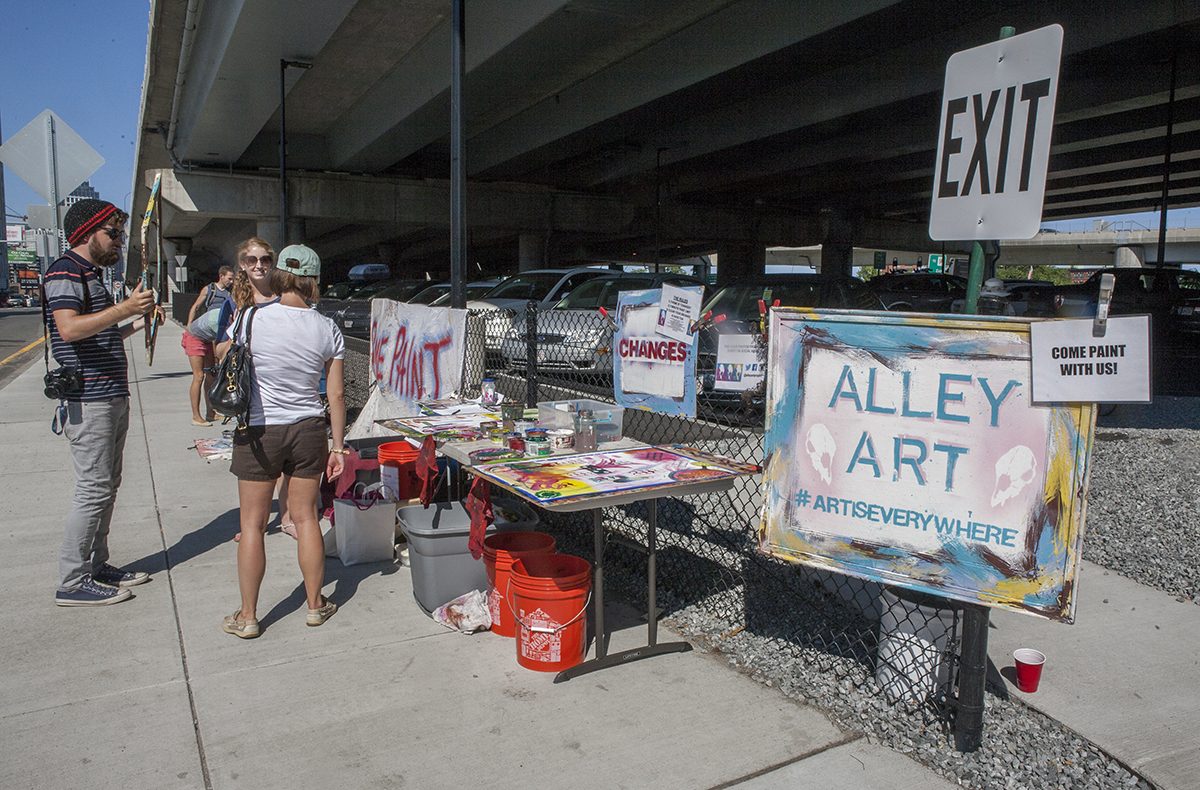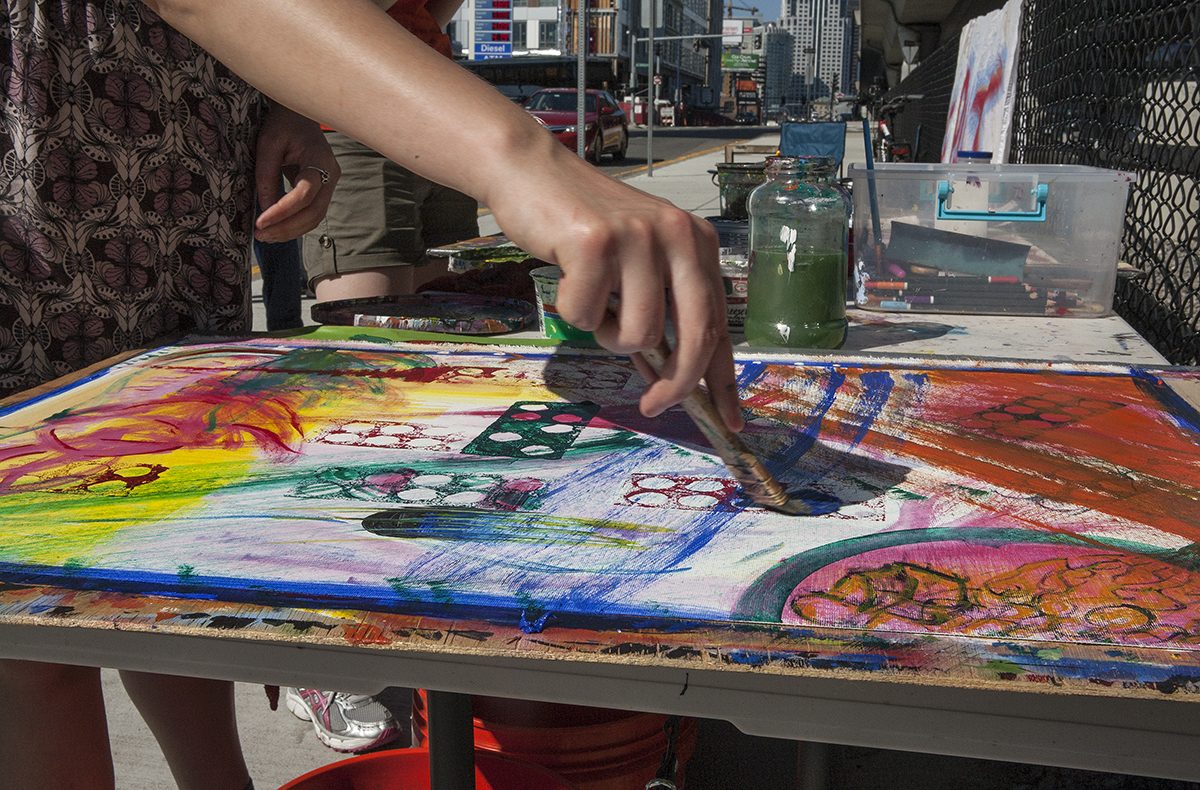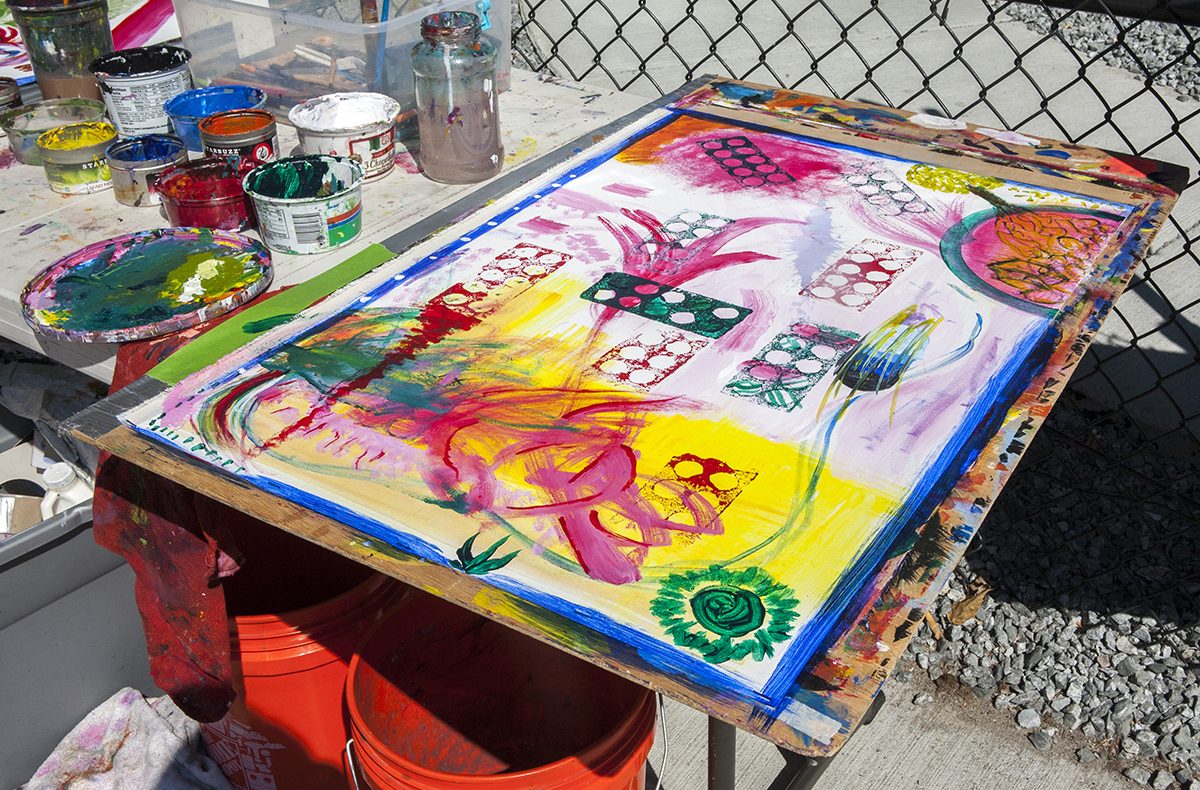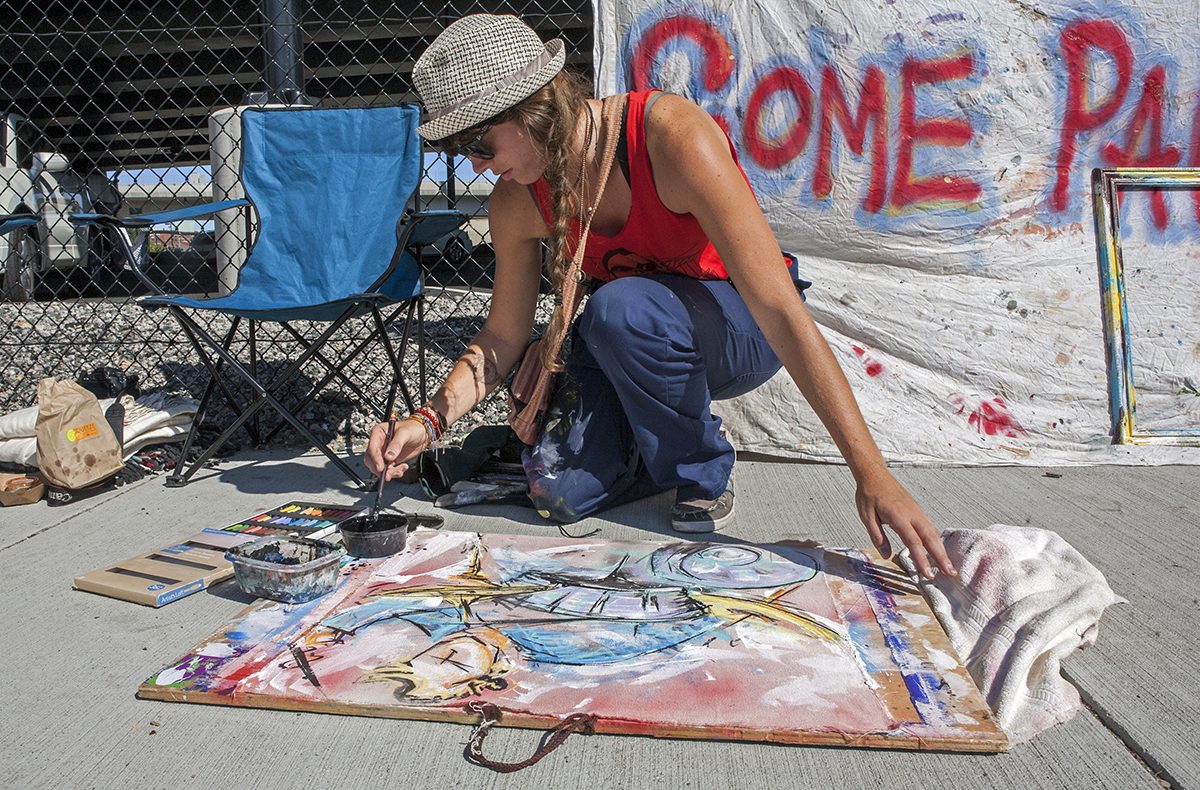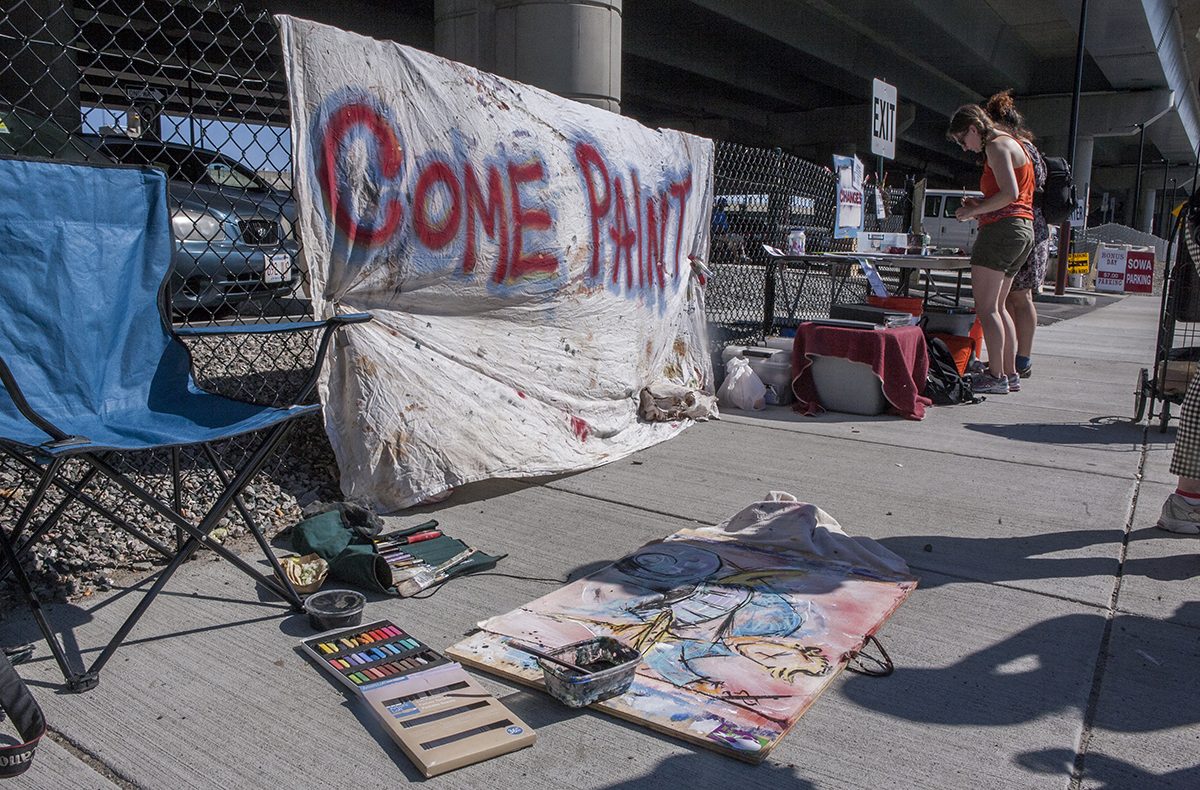 ---