Visitors Experience Animal Encounters at New England Aquarium
In these special NEAQ programs, visitors interact one-on-one with the aquarium's Northern fur seals, harbor seals, and Myrtle the green sea turtle.
---
At the New England Aquarium, you can not only see the animals, but also touch, feed, and even kiss them. While regular admission keeps you behind the glass, the aquarium's Animal Encounters programs give visitors close-up, behind-the-scenes, one-on-one experiences with its resident Northern fur seals, harbor seals, and famous Myrtle the green sea turtle.
This past weekend, we joined three groups of visitors to capture their Animal Encounter experiences. (Our visit was previously planned for earlier this summer, but the aquarium said at the time that the animals were too, well, frisky.)
Sunday morning, seven-year-old Abe Carey and his mother Greta Feinberg met up with marine mammal trainers Jamie Mathison and Marie Allen to play with Flaherty, a two-year-old Northern fur seal, and his 24-year-old grandmother Roxie. Flaherty showed off tricks—one learned as recently as earlier that morning—while Roxie, the oldest fur seal at the New England Aquarium and the second oldest in the country, planted a kiss on Feinberg's cheek and allowed Abe to pet her.
Afterward, Mathison met up with another visitor, Kirsten Jones, for a date with a harbor seal named Reggae. Submerging the lower halves of their bodies inside the 42,000-gallon tank, Mathison and Jones rubbed Reggae's belly, examined his teeth, and signaled for him to splash and kiss them—all actions rewarded with the treat of his favorite fish.
Meanwhile, Michael Buras, his daughter Jennifer Buras, and her friend Daisy Proskauer went behind the scenes to see just how food is prepared for the aquarium animals, watching an aquarist assemble a "squid taco" from restaurant-quality ingredients. Then they proceeded to a platform on top of the Giant Ocean Tank to feed Myrtle the green sea turtle, who was escorted to lunch on the surface by one of the aquarium's divers.
Check out more scenes from Animal Encounter below. For more information on booking an Animal Encounter visitor experience, visit neaq.org.
---
Meet-and-Greet with Northern Fur Seals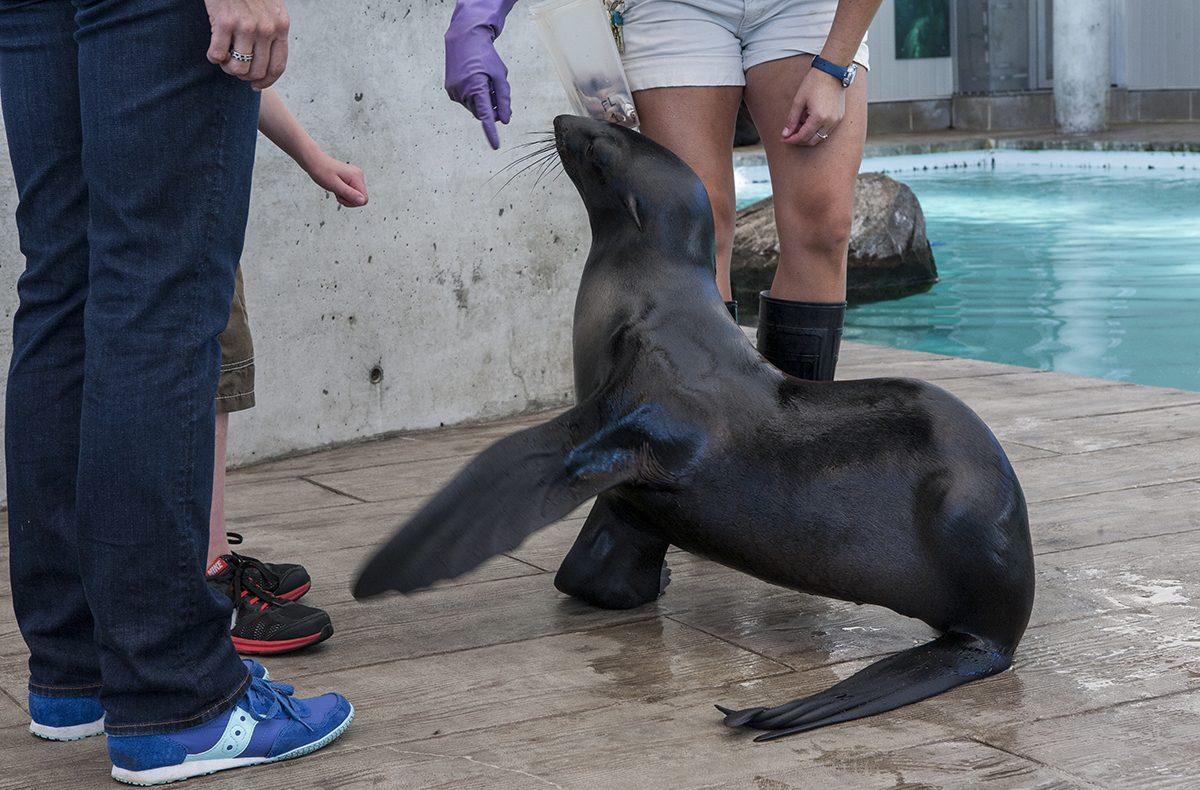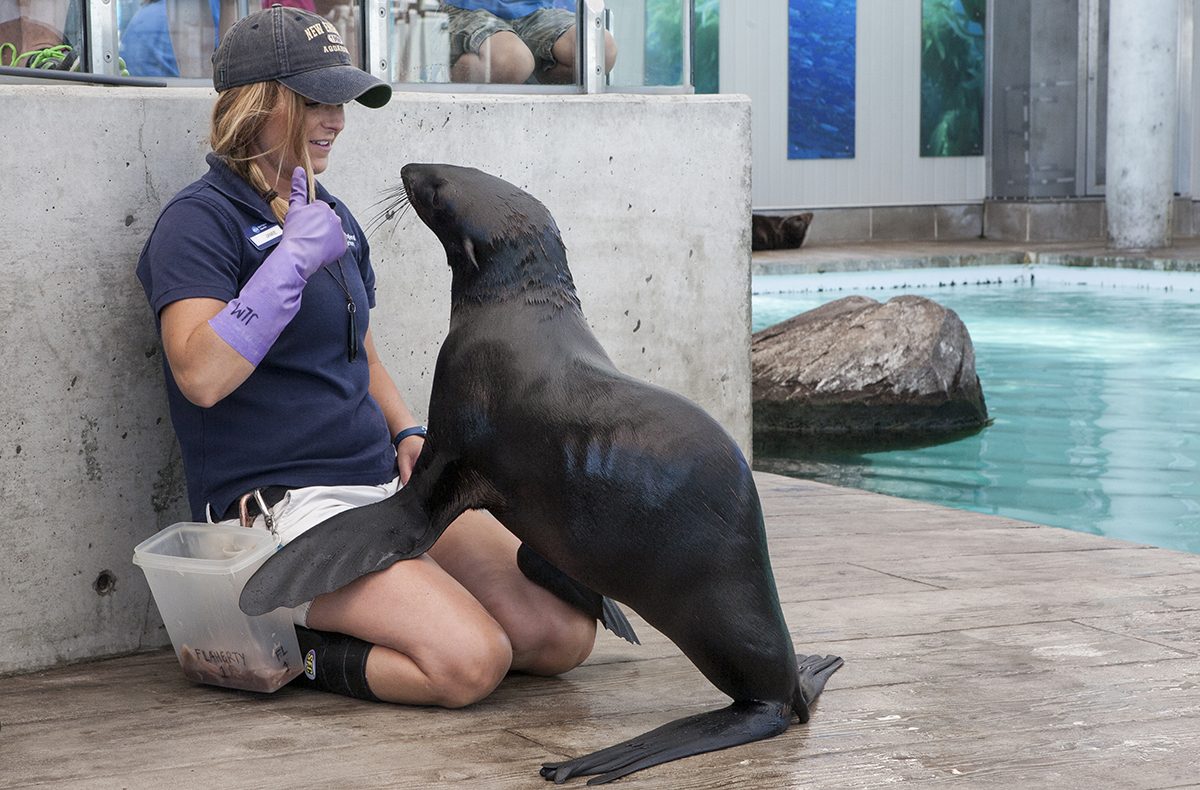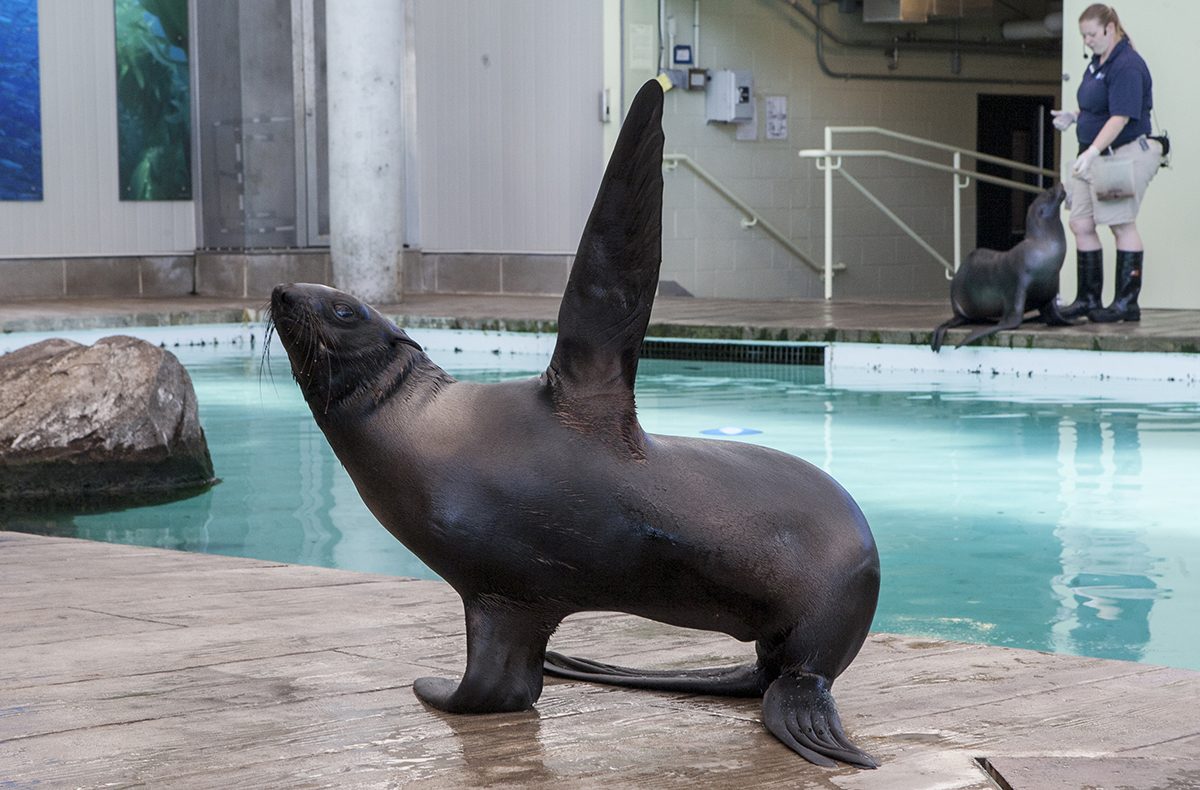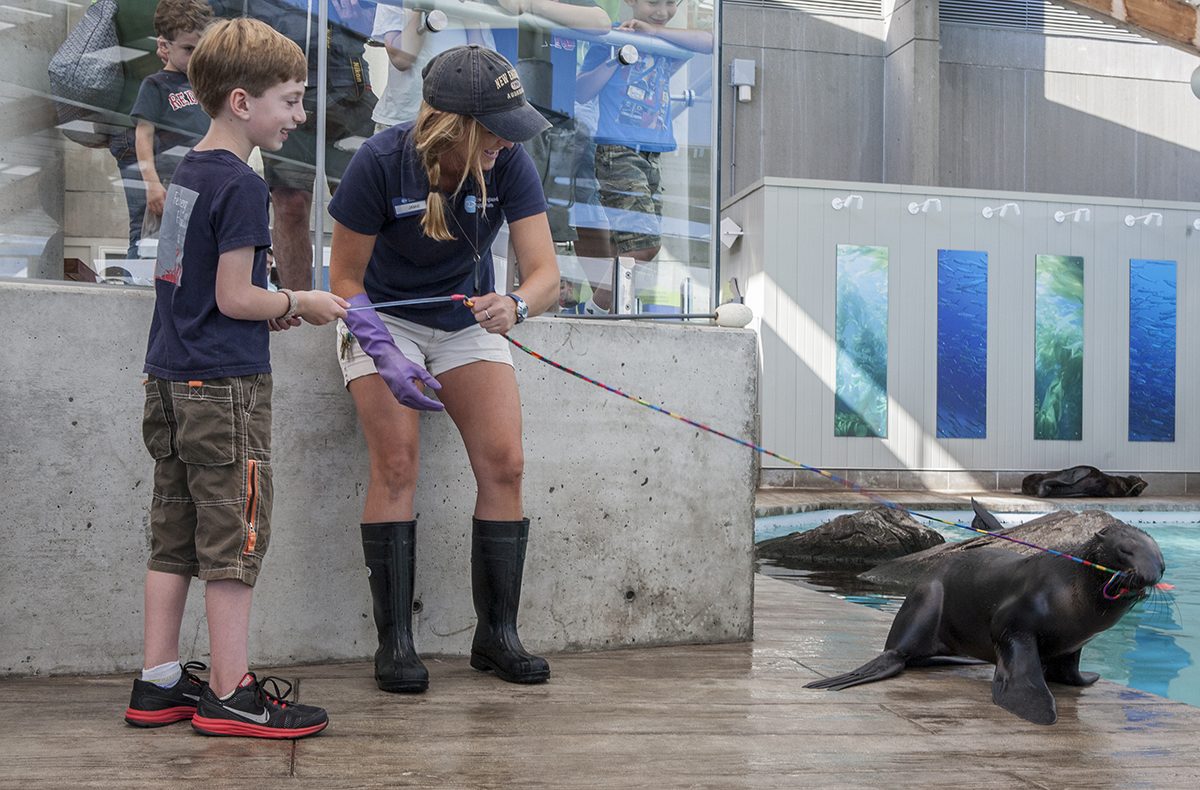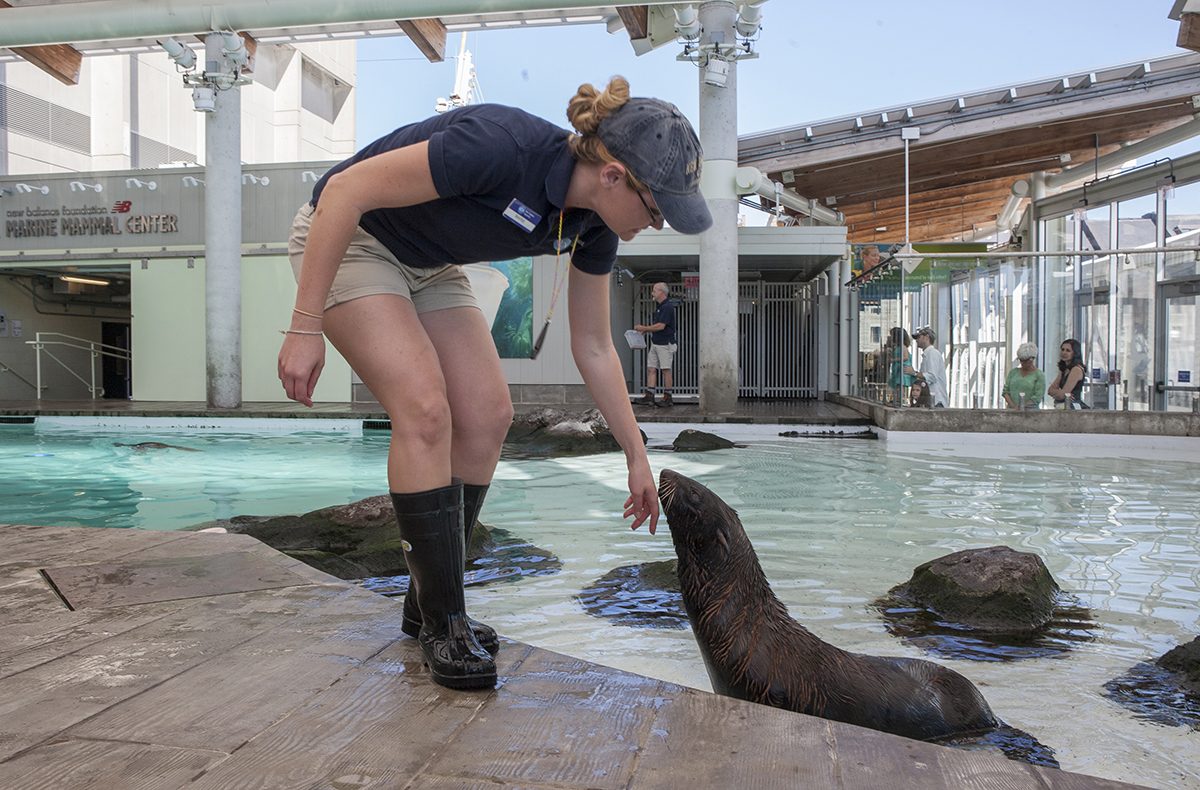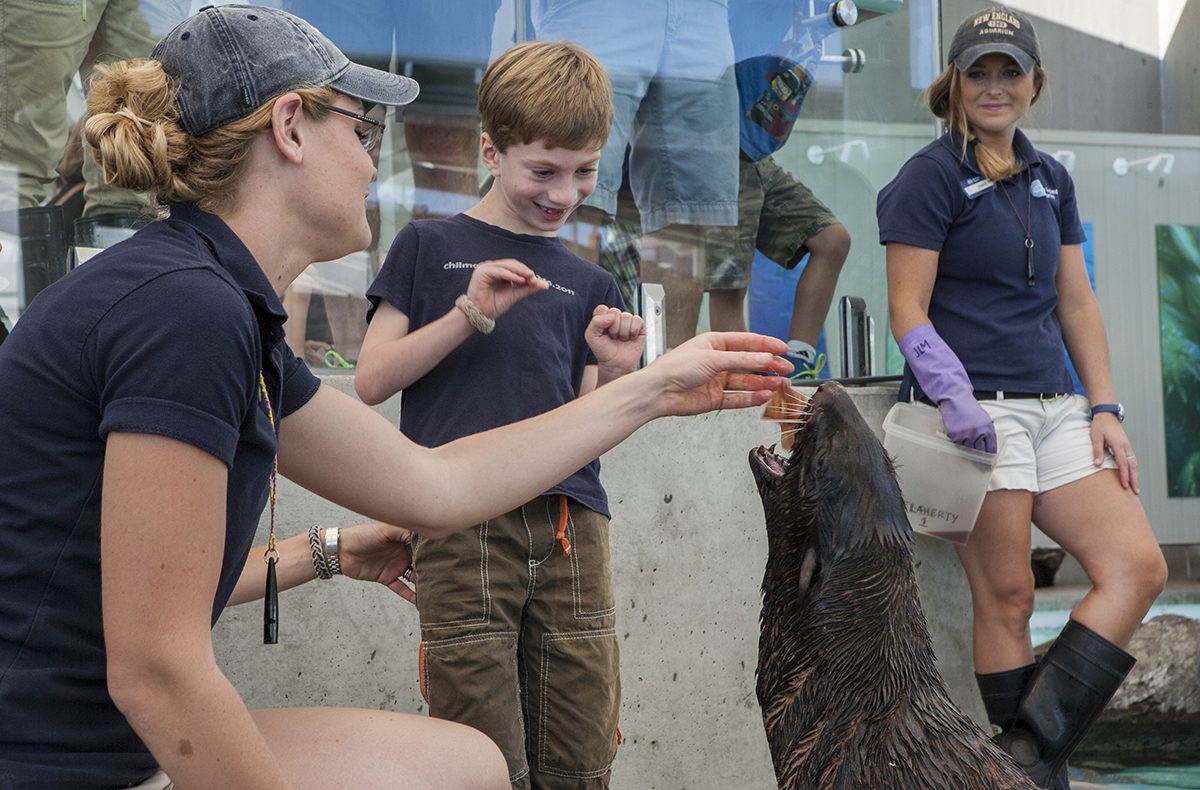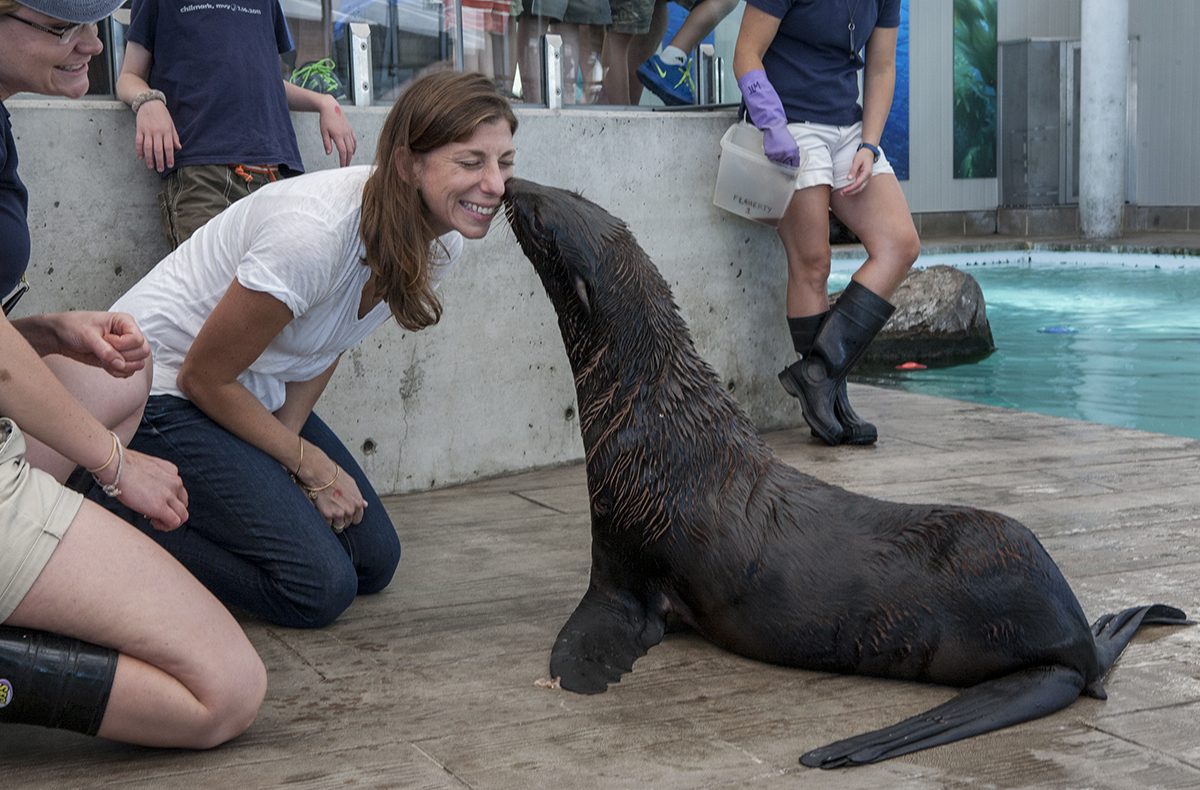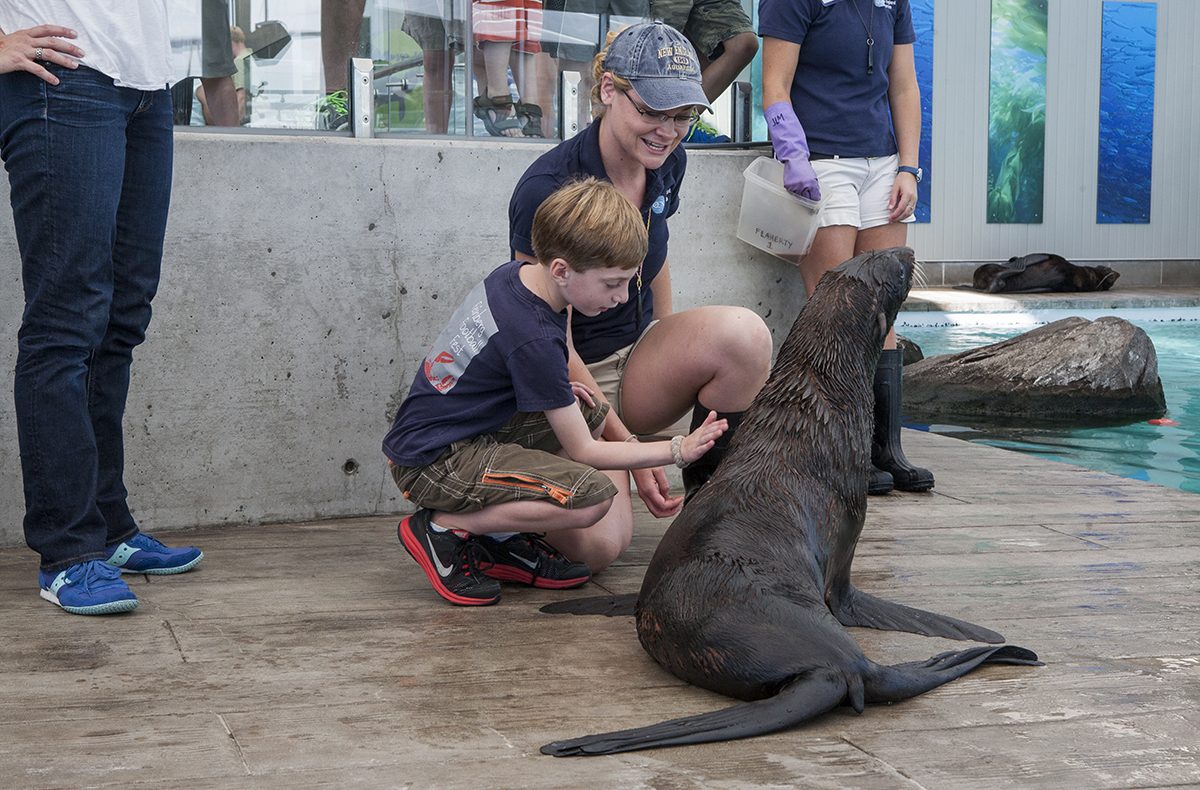 ---
Take a Dip with the Harbor Seals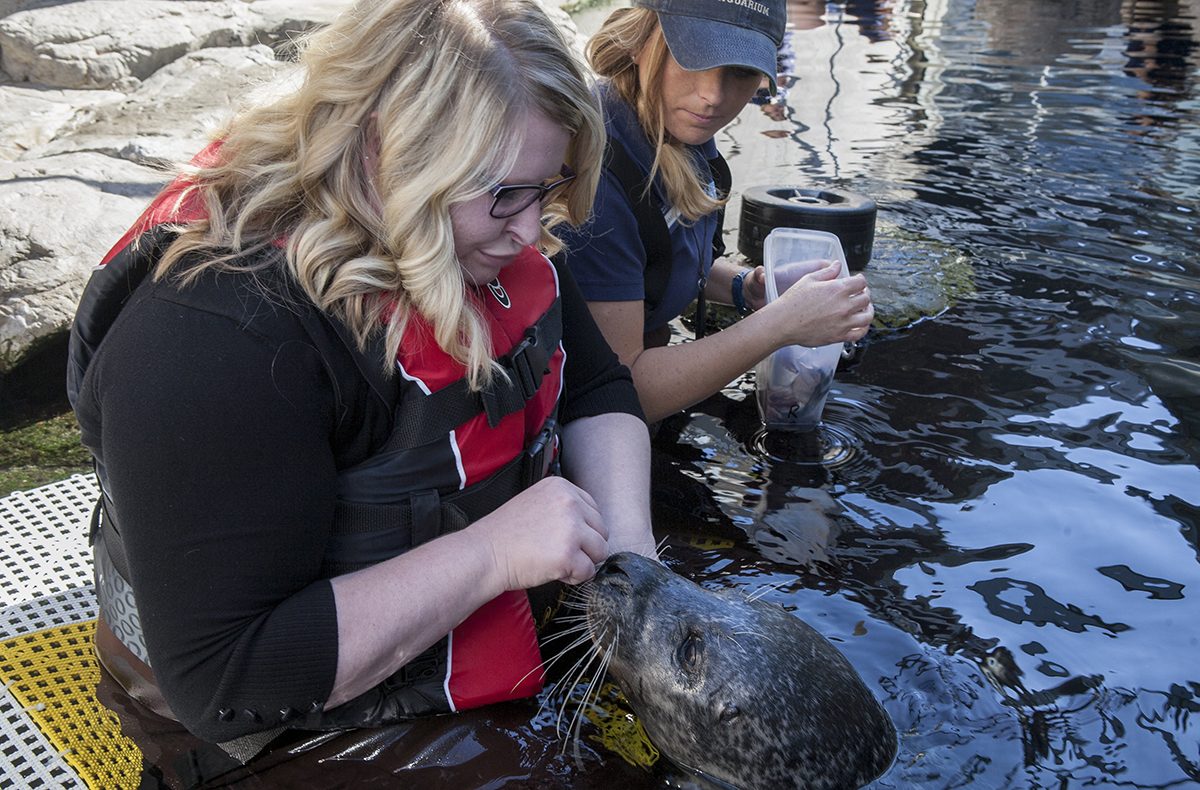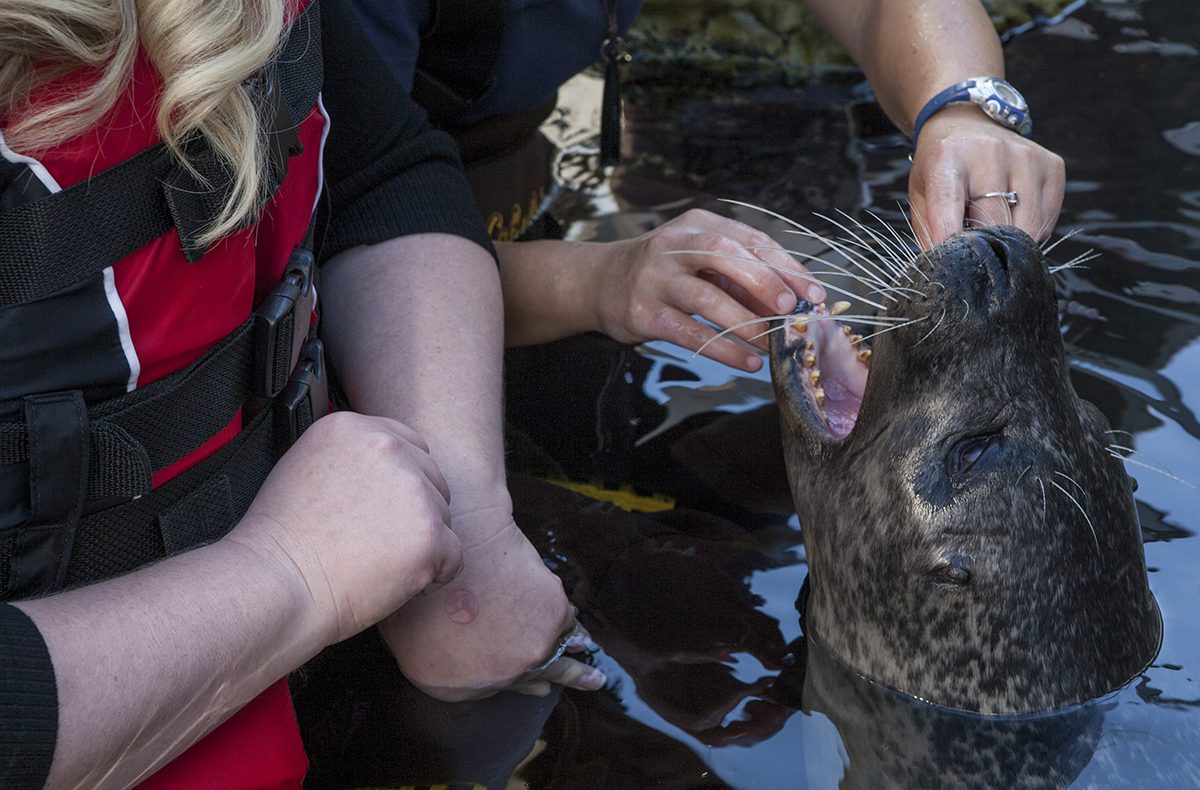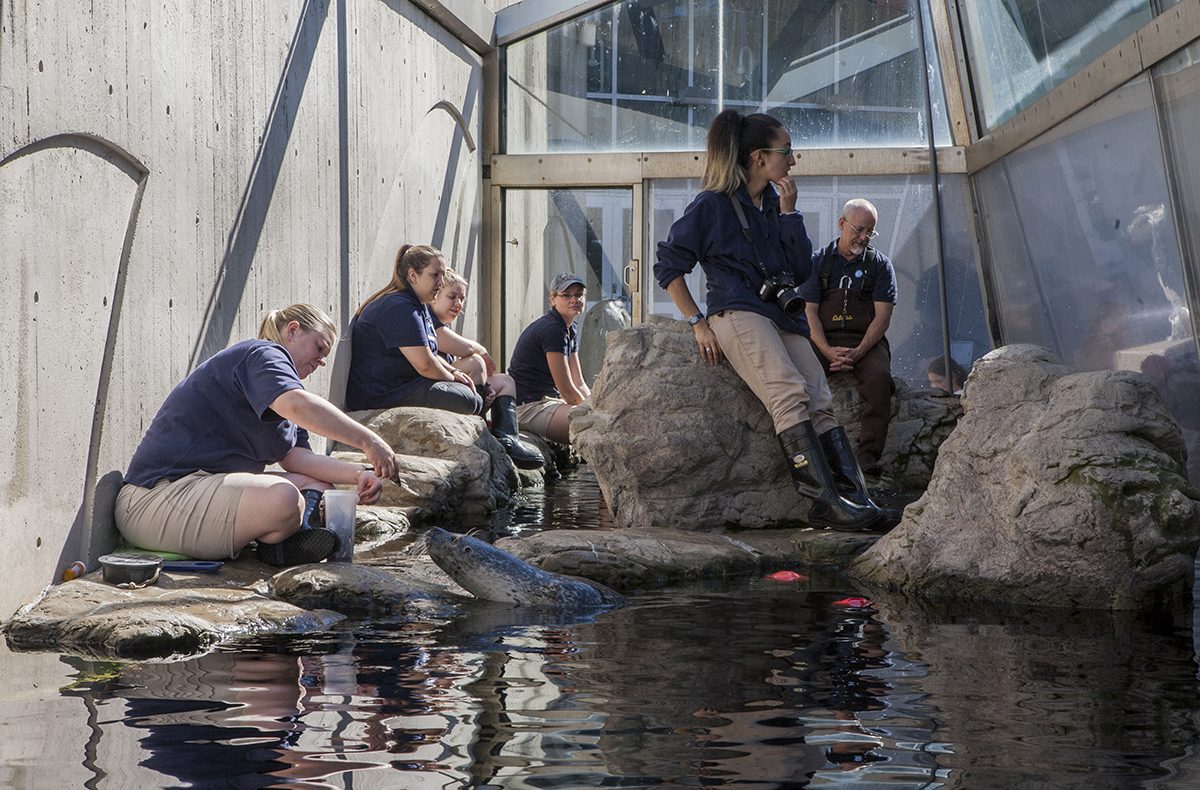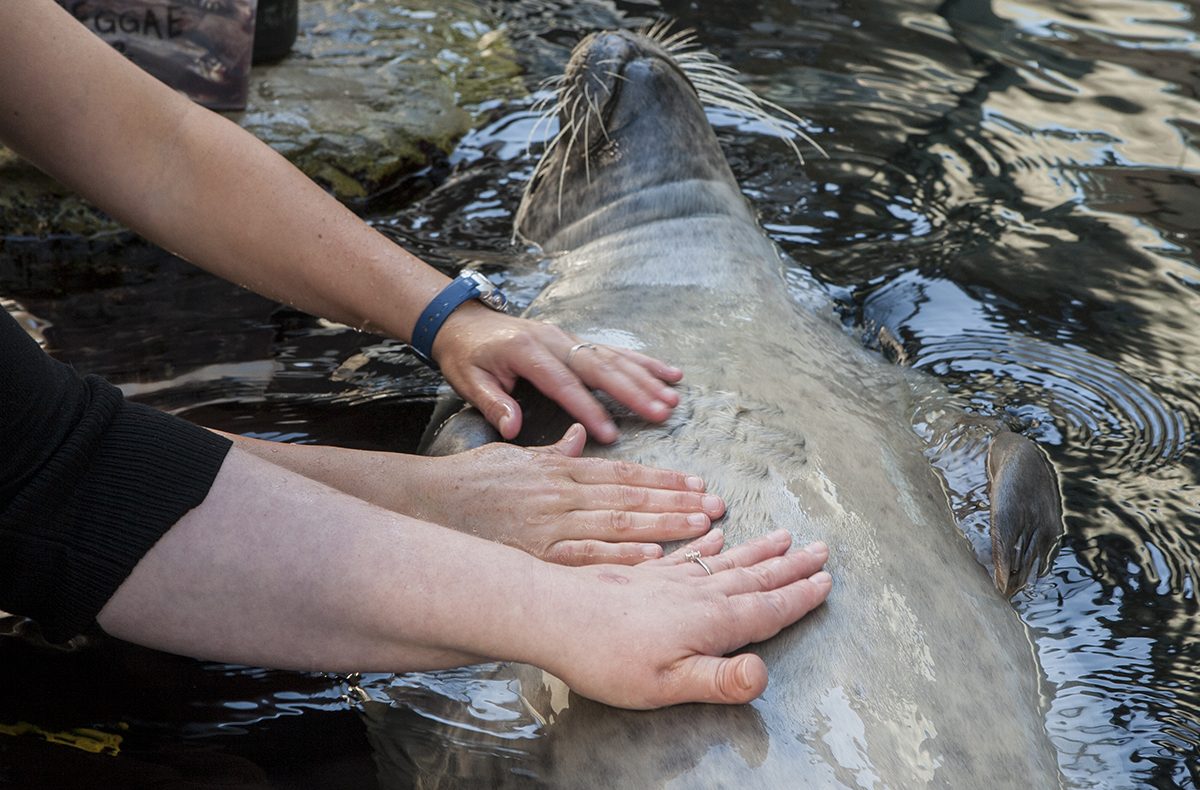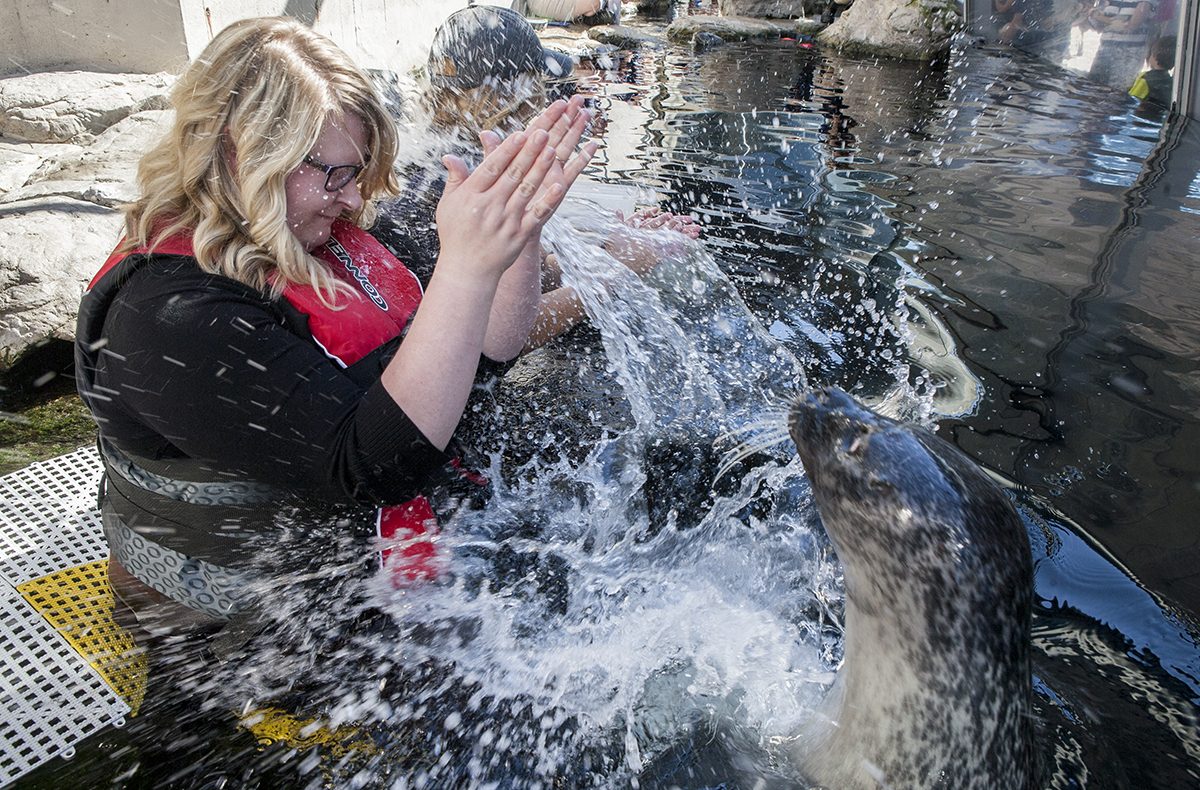 ---
Meet Myrtle the Turtle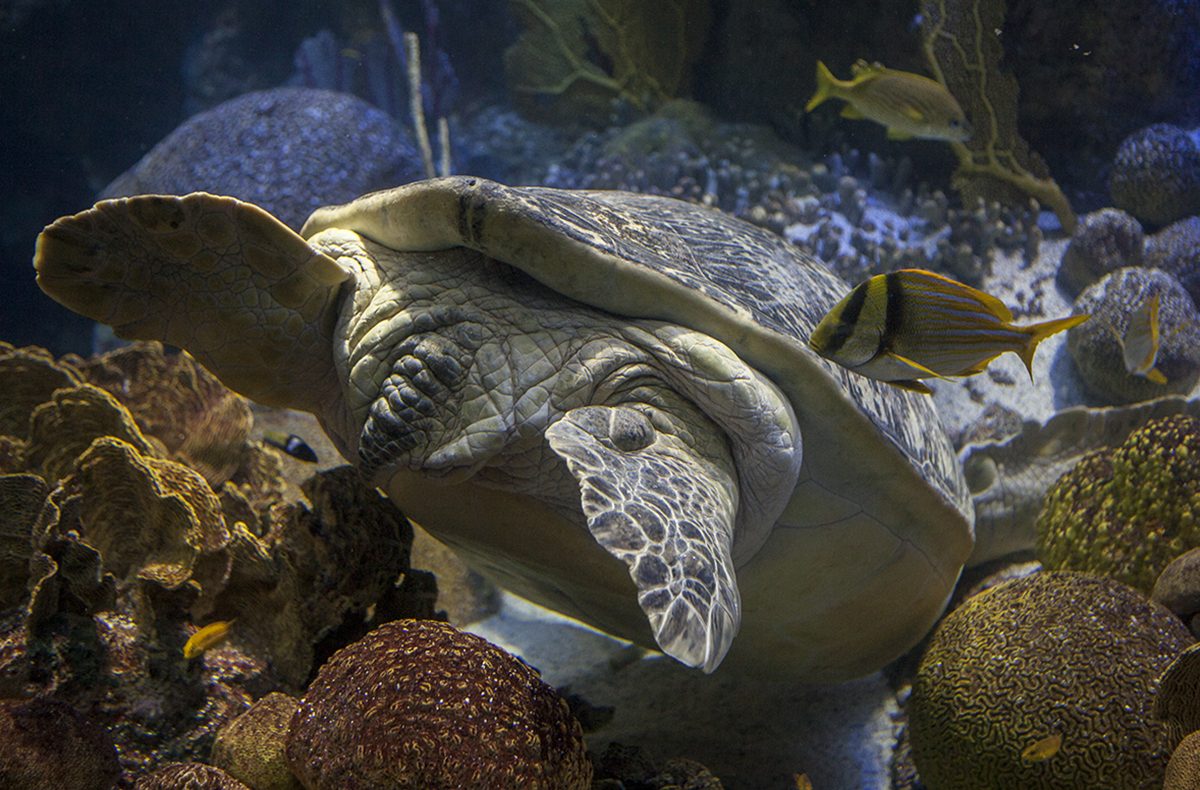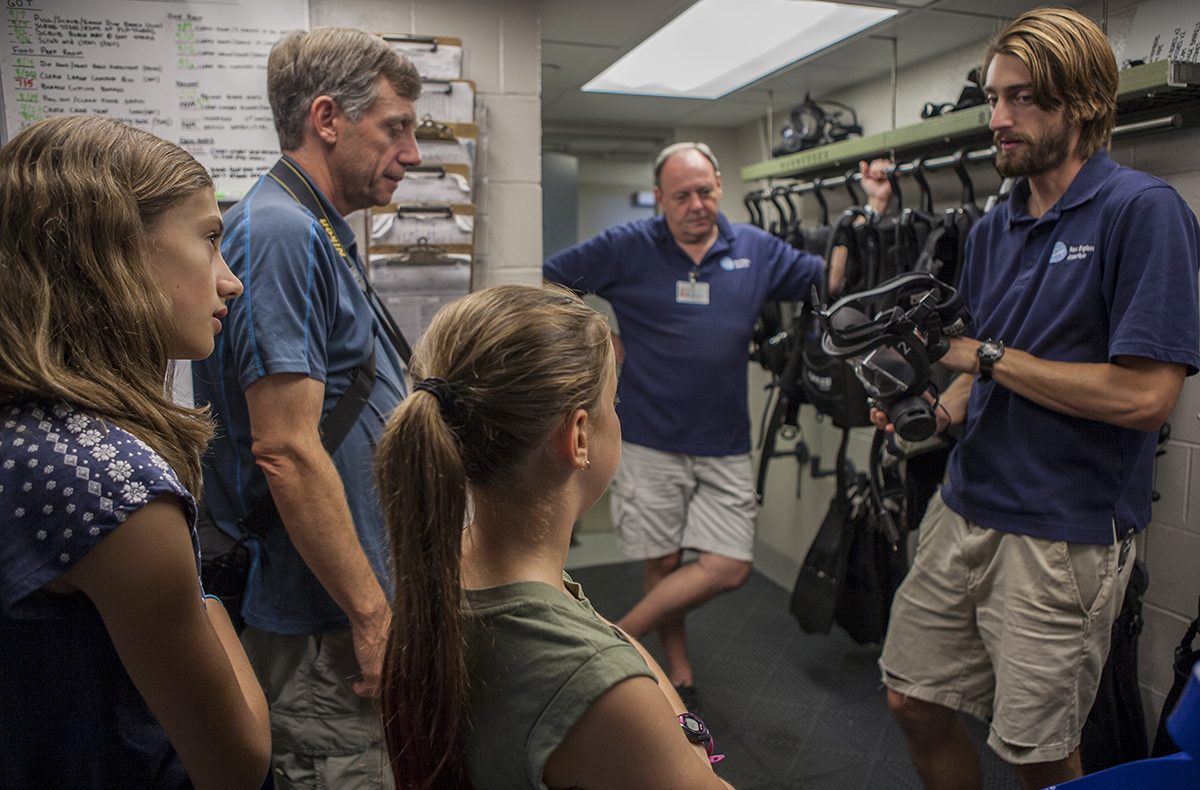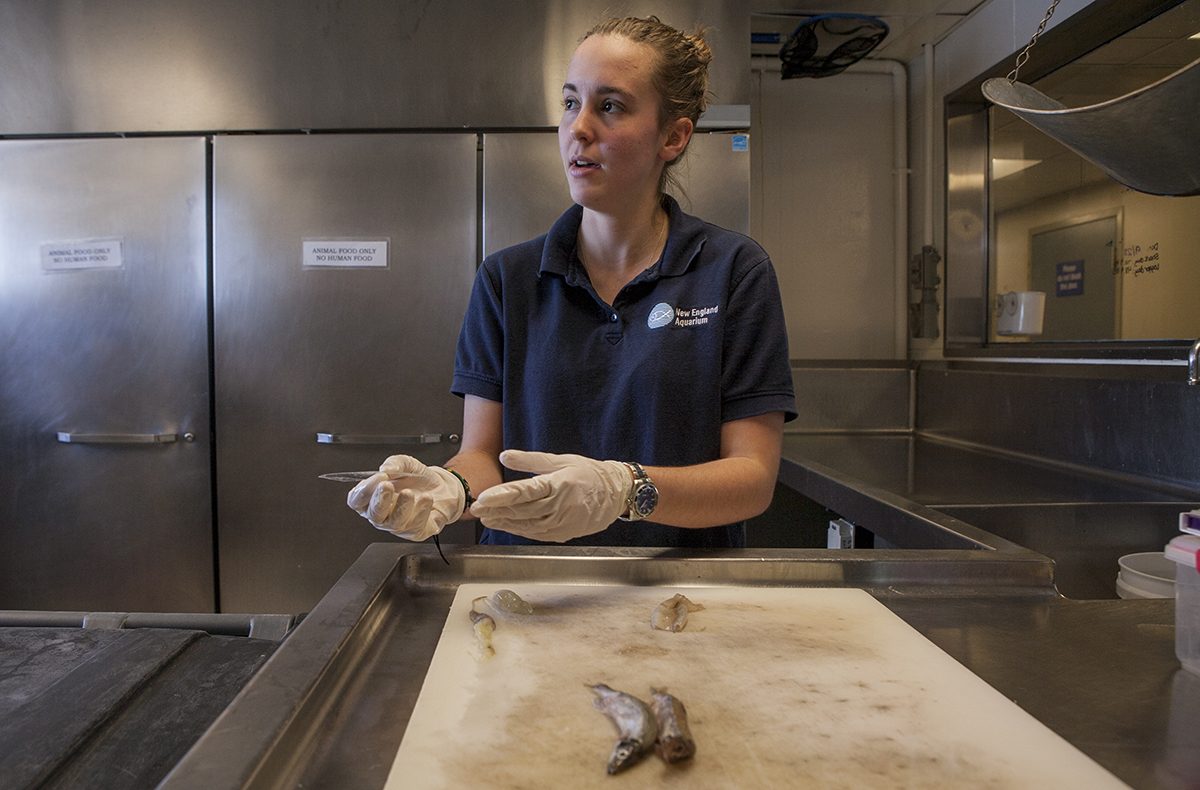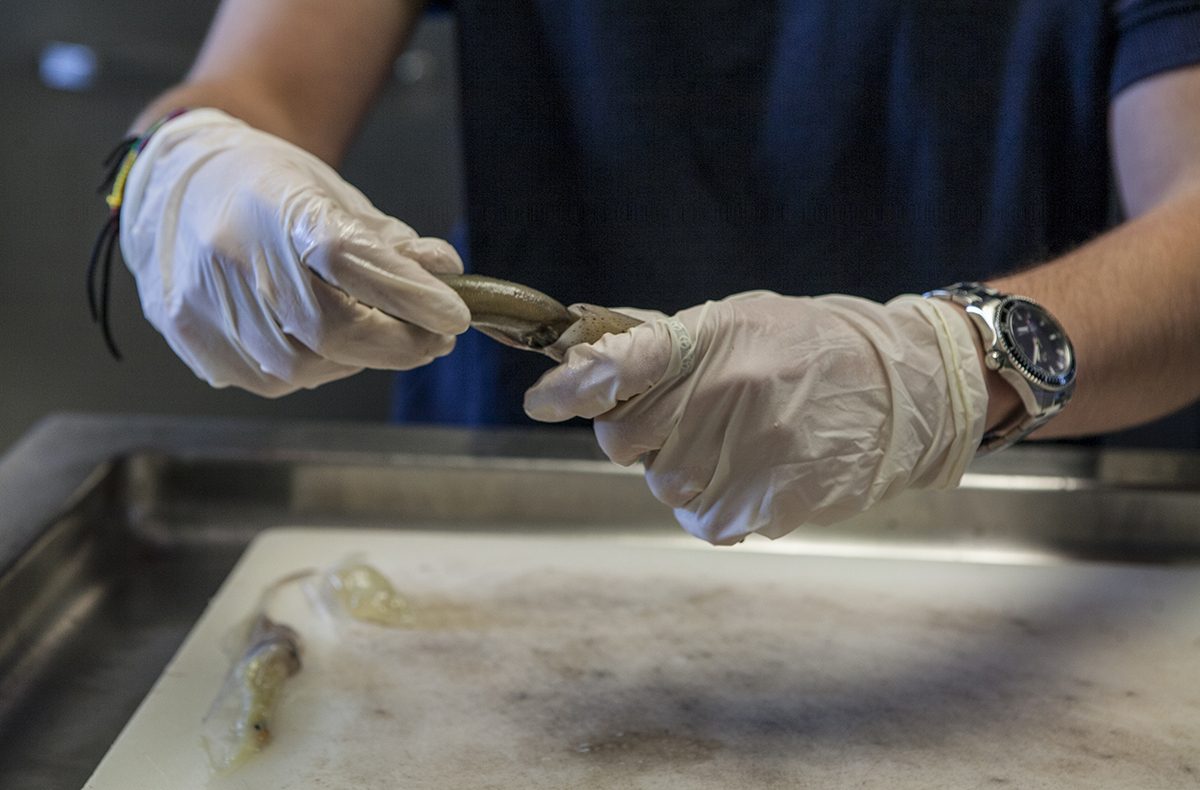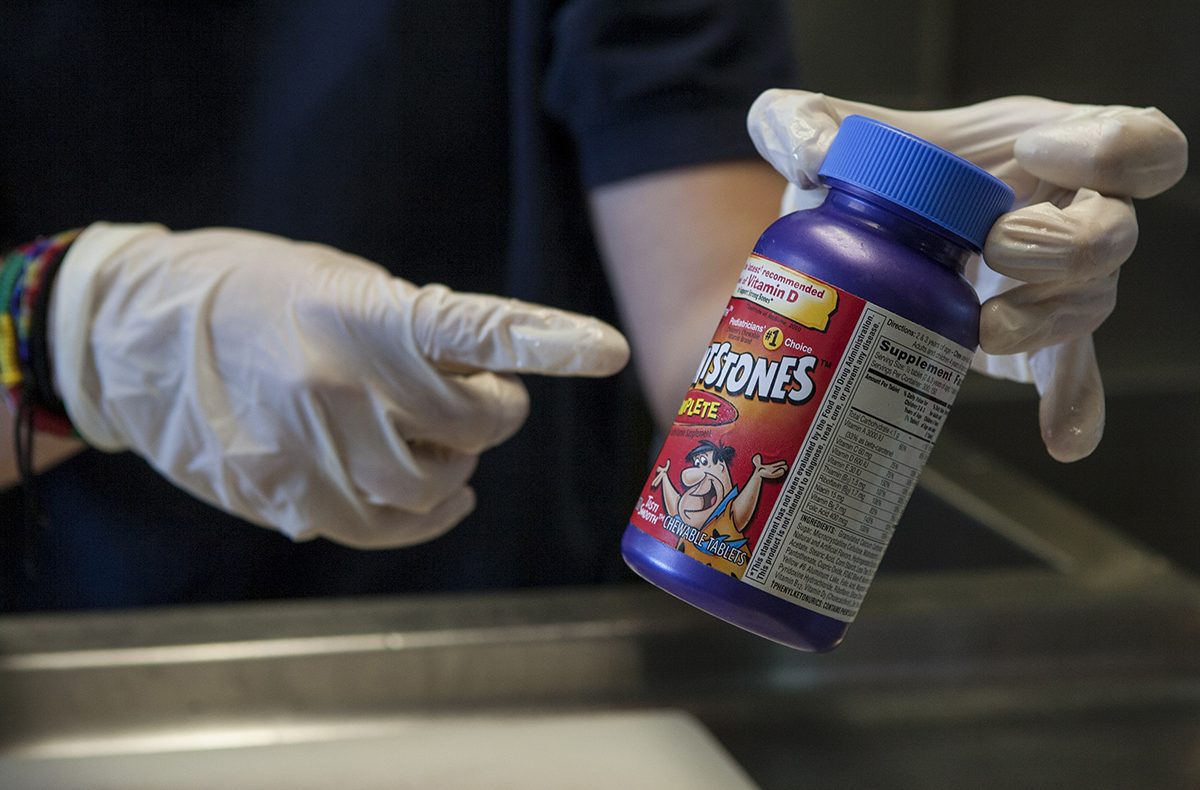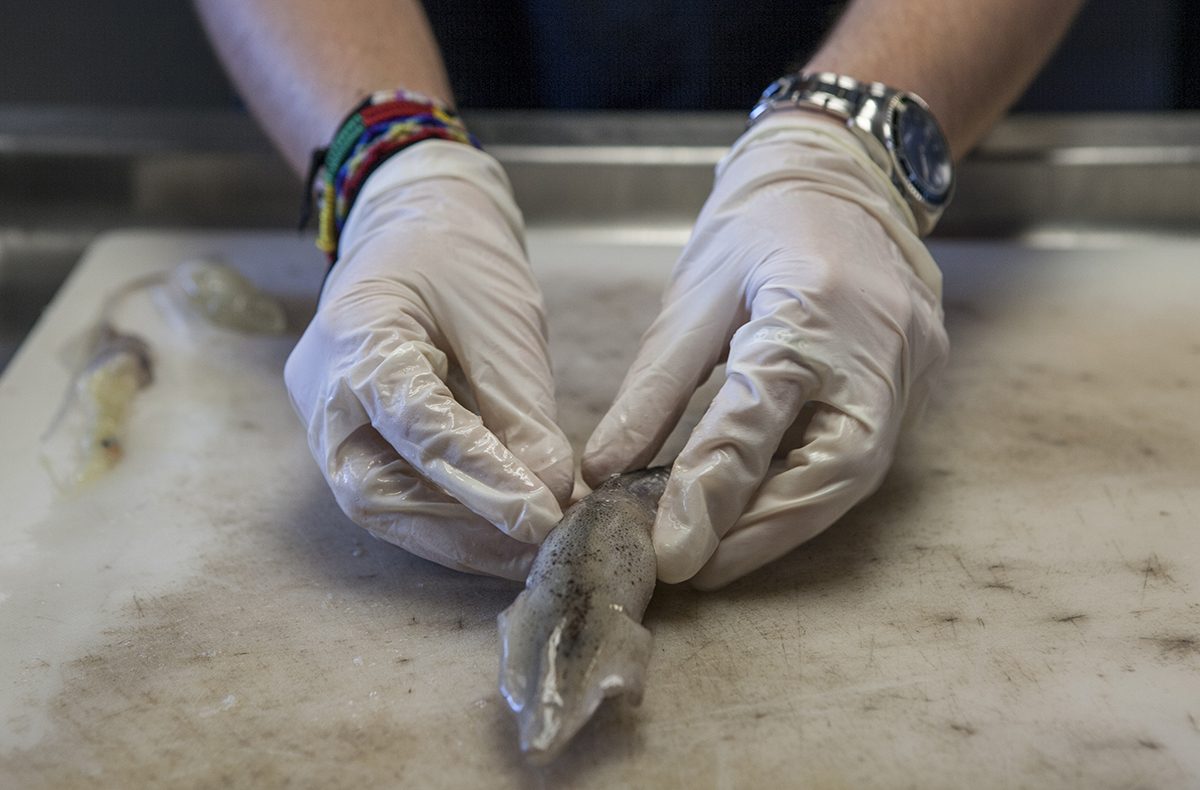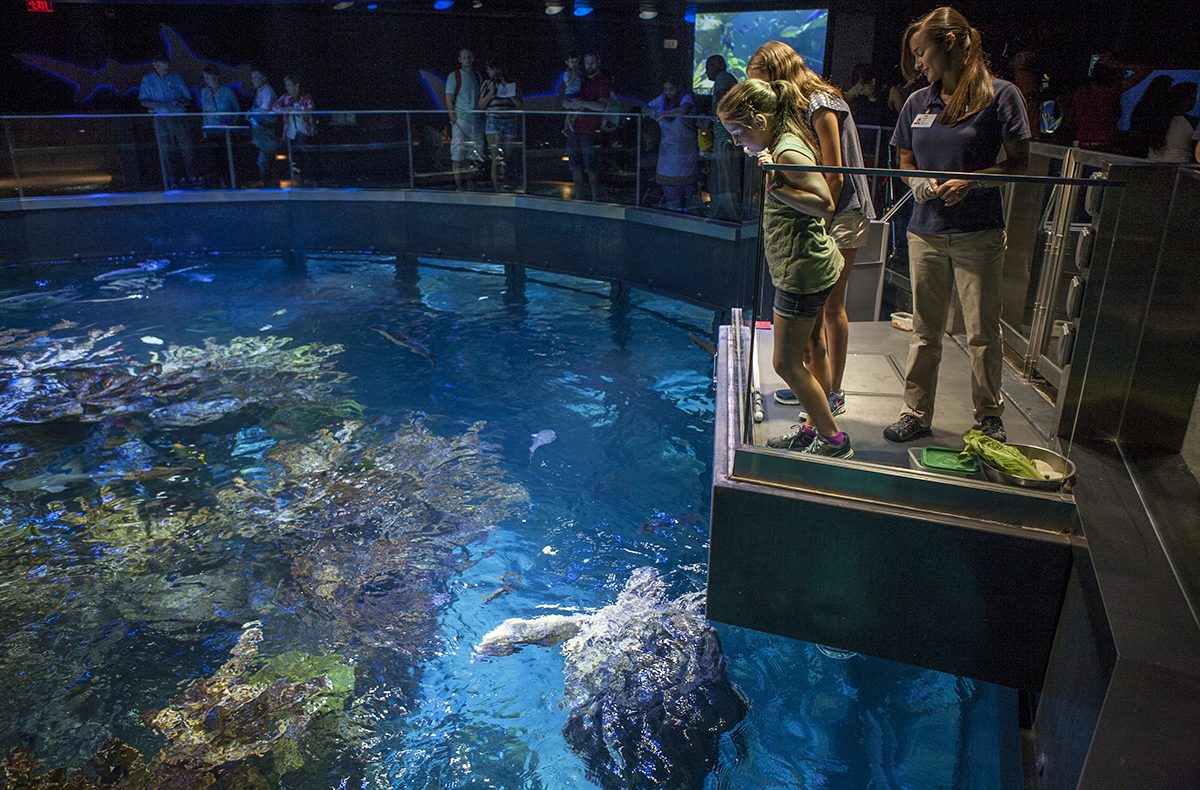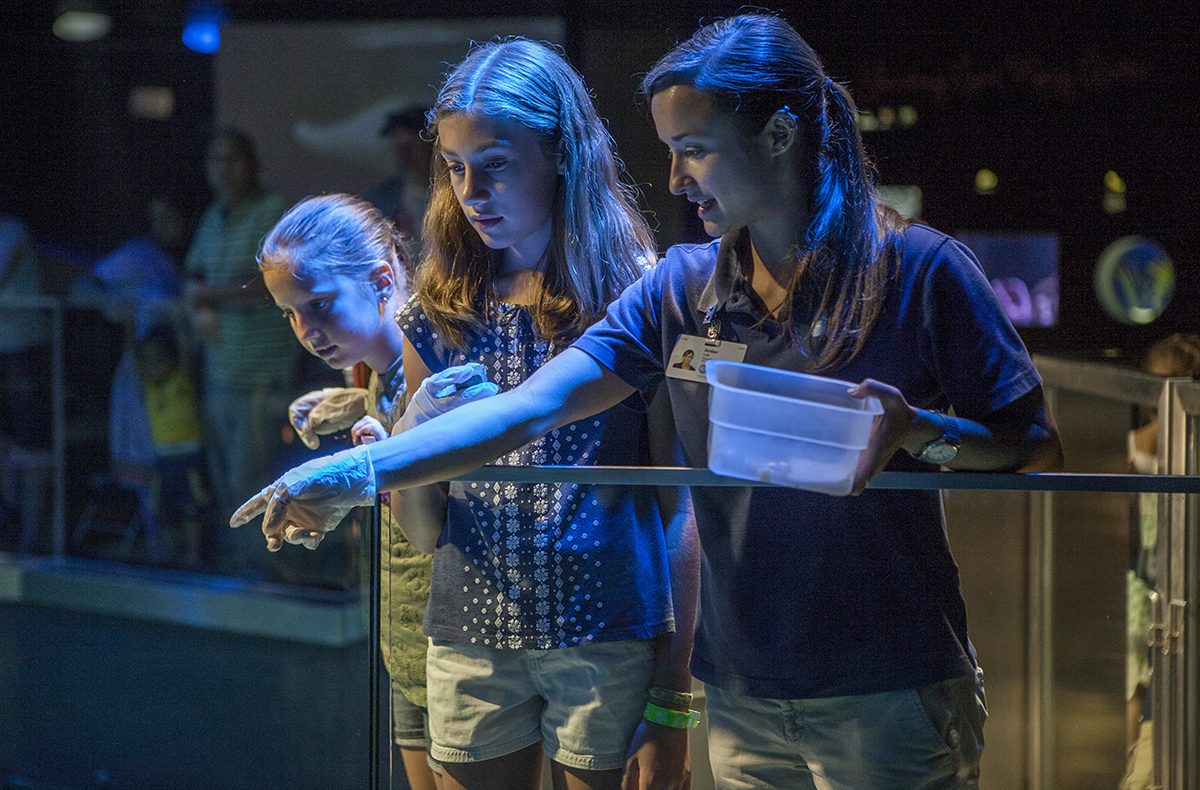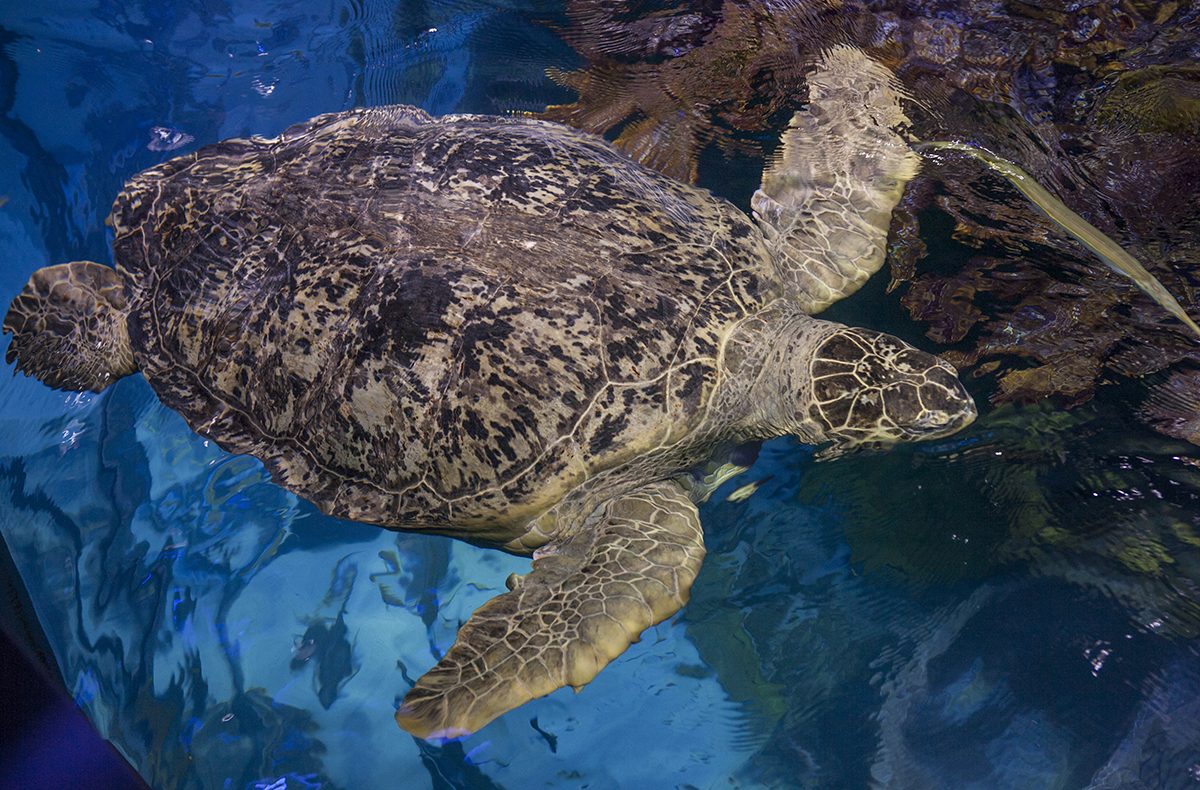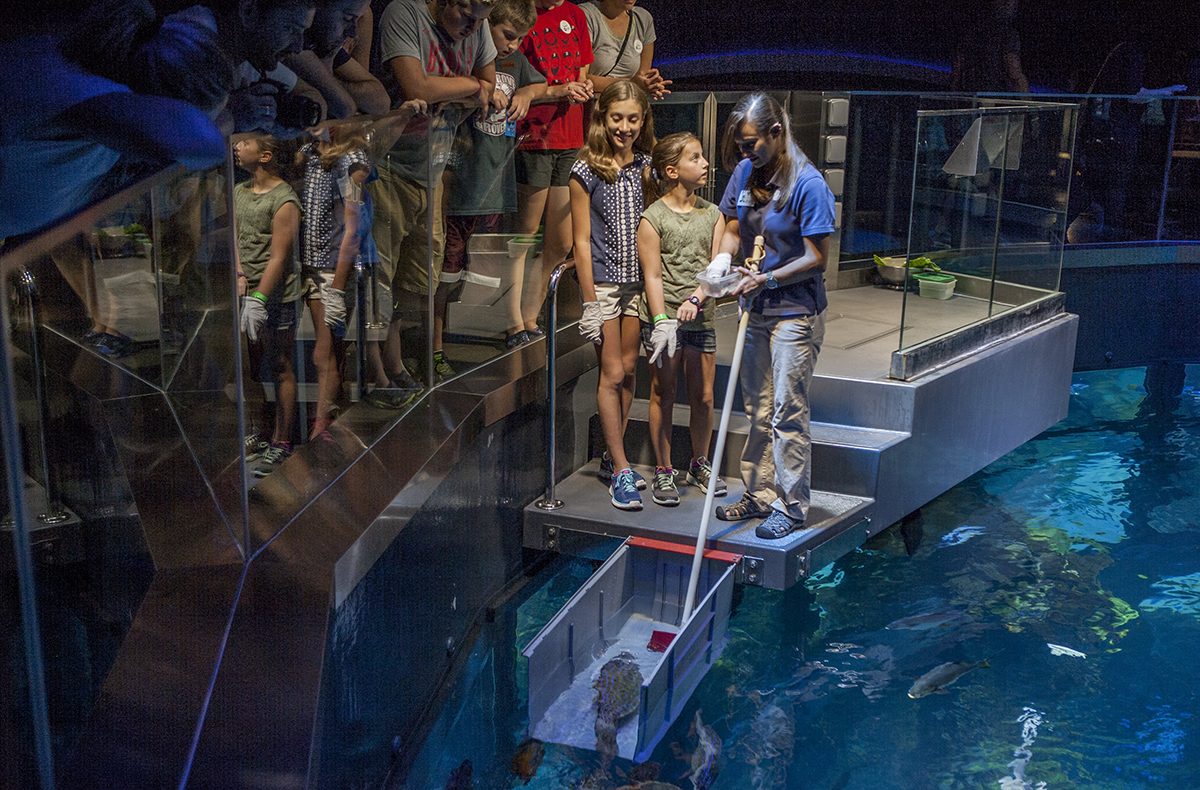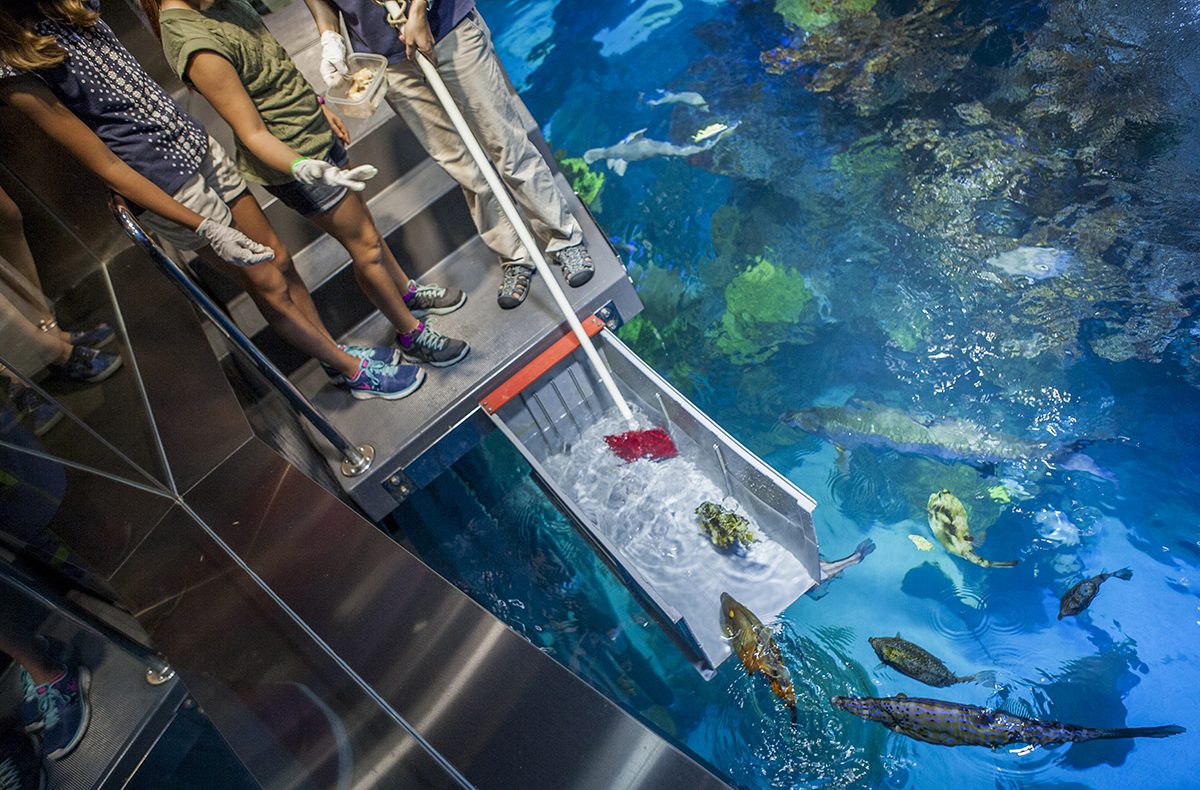 ---