Frame Your Photos at the Public Garden with #FOPG
Friends of the Public Garden has set up picture frames around the park to help put your view in focus.
---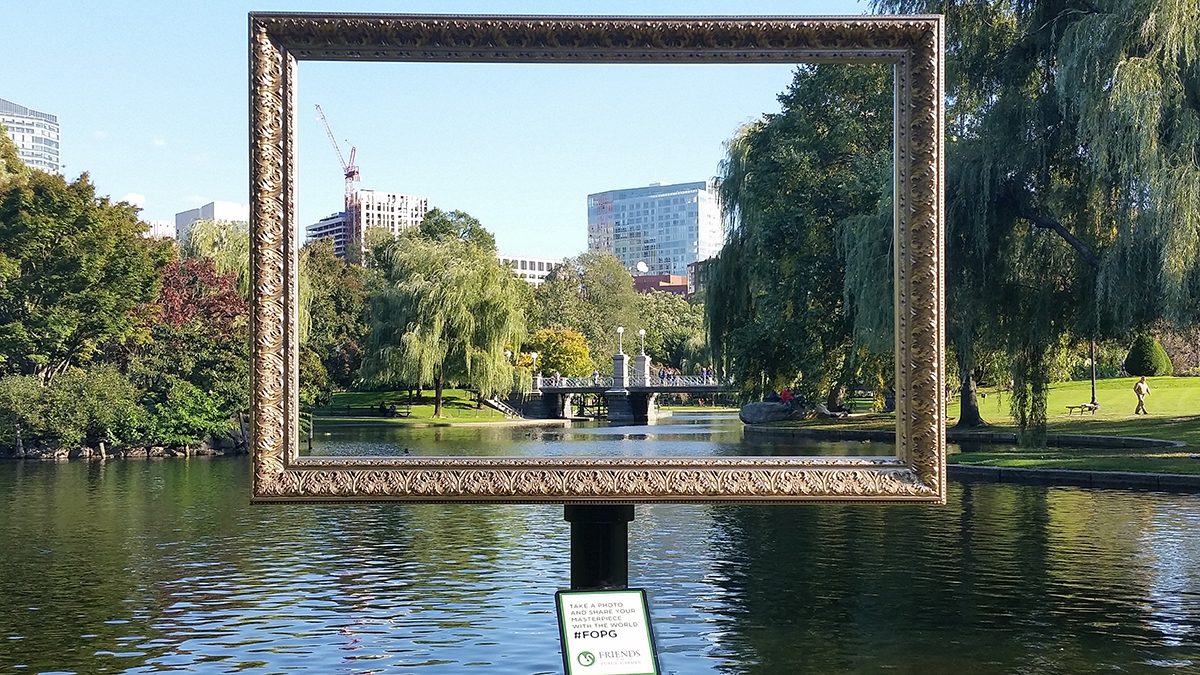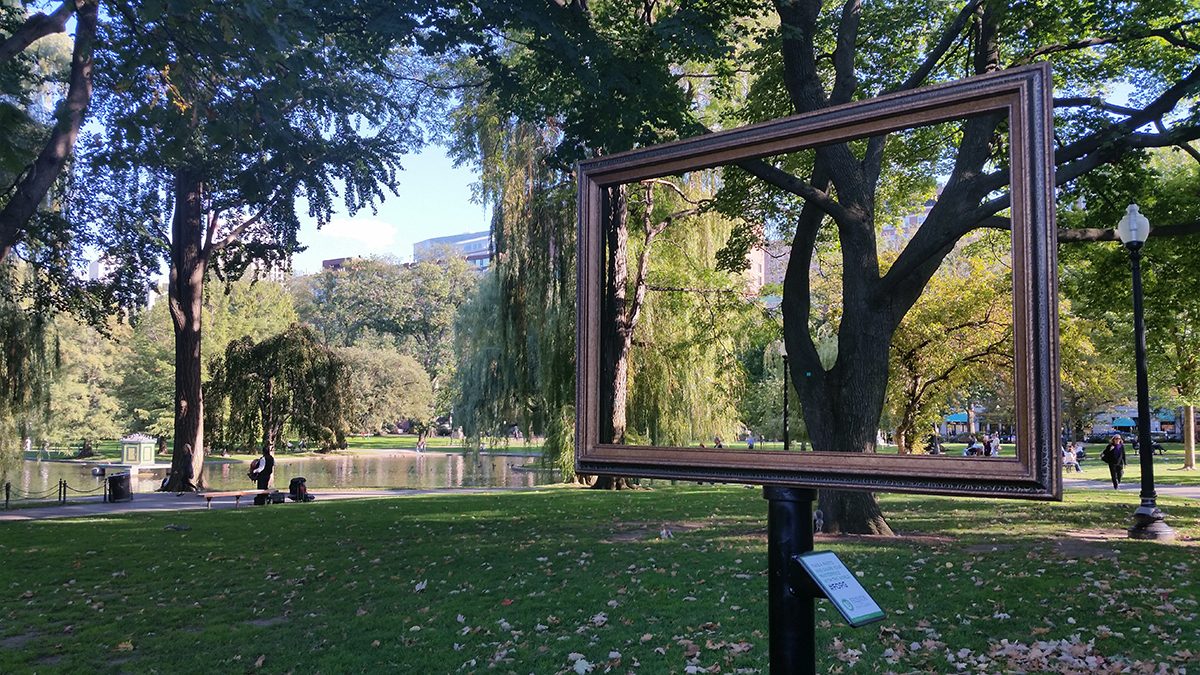 ---
The Boston Public Garden is as pretty as a picture. This we already knew. No offense to the Common, but the Public Garden has a bigger pond, swans, duckling statues, a cute bridge, and way more blossoms to Instagram.
Friends of the Public Garden knows it too. In a new campaign with ad agency Hill Holliday, the nonprofit has installed three large picture frames around the park that visitors can now use to add an elegant flair to their photos.
The frames can be rotated to face any direction, and after snapping a pic, people are encouraged to share their photos on social media with the hashtag #FOPG so that others can follow along.
The concept's simplicity is its greatest virtue. People of all ages, whether social media savvy or not, see the frames and know exactly what to do.
"People get it right away. The other day, right after setting up [a frame] with my coworker, someone was already taking a photo of it within two seconds," says Eileen Scafidi of the FOPG.
Already the frames are proving that when you give people a box, they'll find ways to step outside of it—or, in this woman's case, lean on it like the Tower of Pisa:
"The goal is to engage park visitors in a different way," Scafidi says. "What's been really fun is watching people try to take selfies with the frames—it's tricky to figure out!"
The frames not only reestablish in people's minds how beautiful the park is, but they're also a good reminder of what Friends of the Public Garden is and what the nonprofit does for locals and tourists alike. The FOPG collaborates with the city year-round to take care of not only the Public Garden, but also the Common and the Commonwealth Avenue Mall.
"Anytime you see someone pruning the trees, that's Friends of the Public Garden," Scafidi says. FOPG's upkeep includes tree-pruning, sculpture upkeep, and plenty of the entertainment series you see taking place throughout the year in the Garden, Common, and Mall.
Next up, Scafidi says, is an iPhone app that visitors can download and use while visiting the park. When app users approach notable spots such as a particular sculpture or plant, the app will send a push notification with background information.
The three picture frames will remain in the Public Garden for two months. Find them on the north side of the pond, south side of the pond, and on the west side of the pond just south of the Washington statue.
To learn more about the Friends of the Public Garden, visit friendsofthepublicgarden.org.
---