Watch Northeastern's Annual Egg and Pumpkin Drop
Engineering students tossed their contraptions off the roof of a parking garage to see whose designs would survive a 50-foot fall.
---
(See more videos and photos below.)
Generally speaking, a group of college students with a carton of eggs can only spell trouble. But on Thursday, a bunch of Northeastern students made a sizable splash with eggs and pumpkins behind the Gainsborough parking garage—all with the support and encouragement of their professors. That's right—it's college pumpkin drop season, everyone. As is tradition at other schools including MIT and BU—their pumpkin drops will take place later this month—several classes of engineering students at Northeastern were challenged by their professors to protect eggs and pumpkins to be dropped from a tall building. Students in several classes tackled two different challenges:
• Egg Drop on Steroids: One set was tasked with creating contraptions out of pumpkins and other materials that would protect an egg within it when tossed off the roof of the building.
• Protect the Pumpkin: Another set of students had to make apparatuses that would protect the pumpkin itself after it was dropped from the roof.
---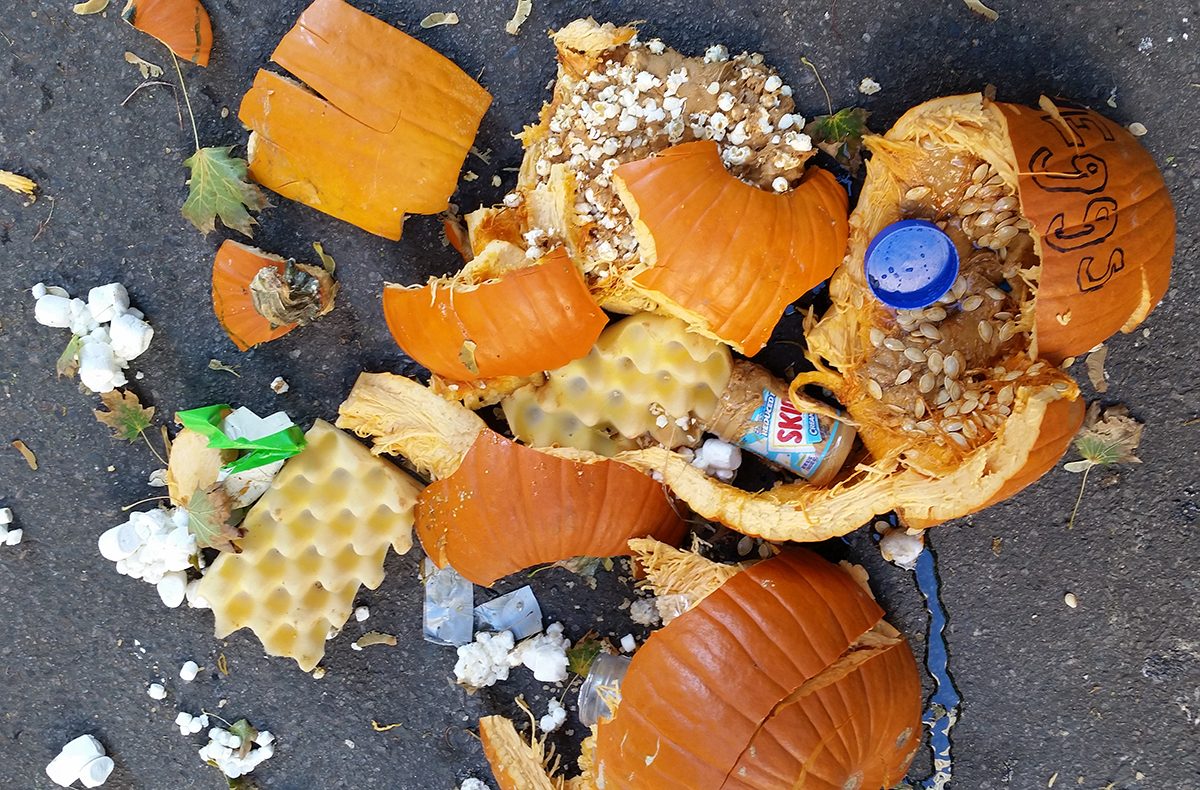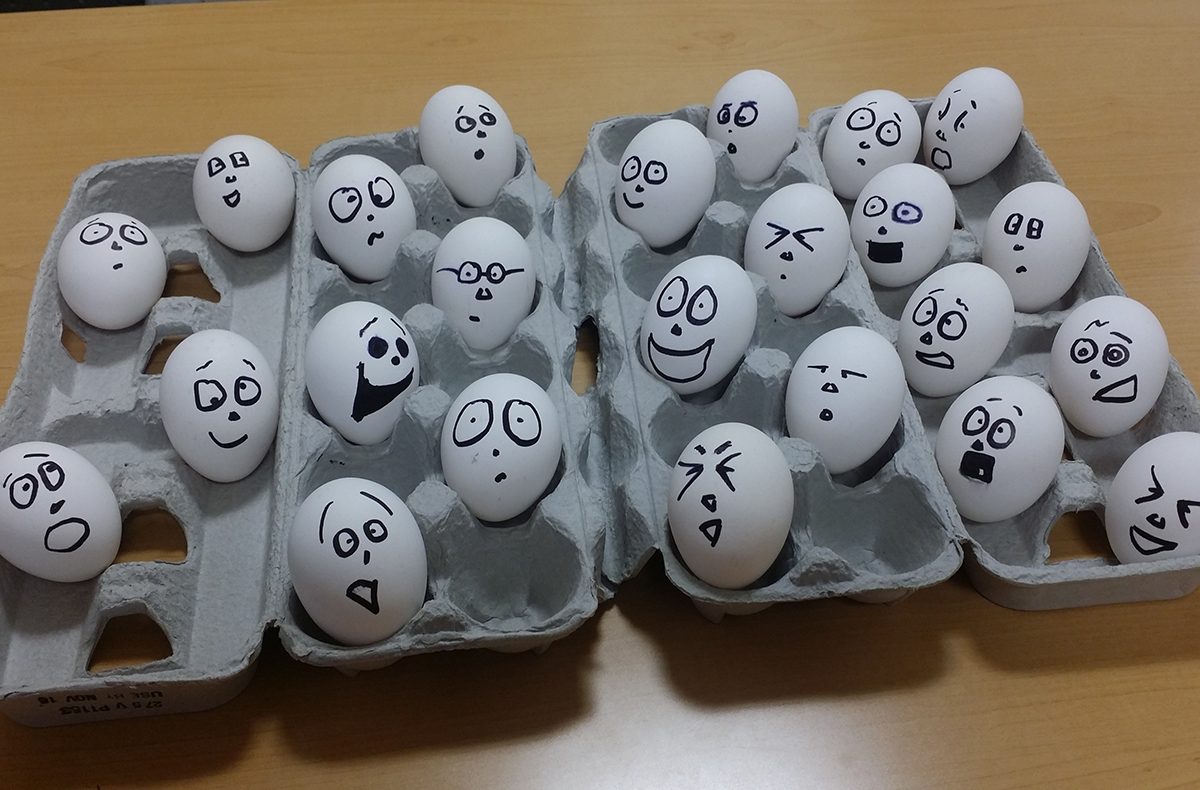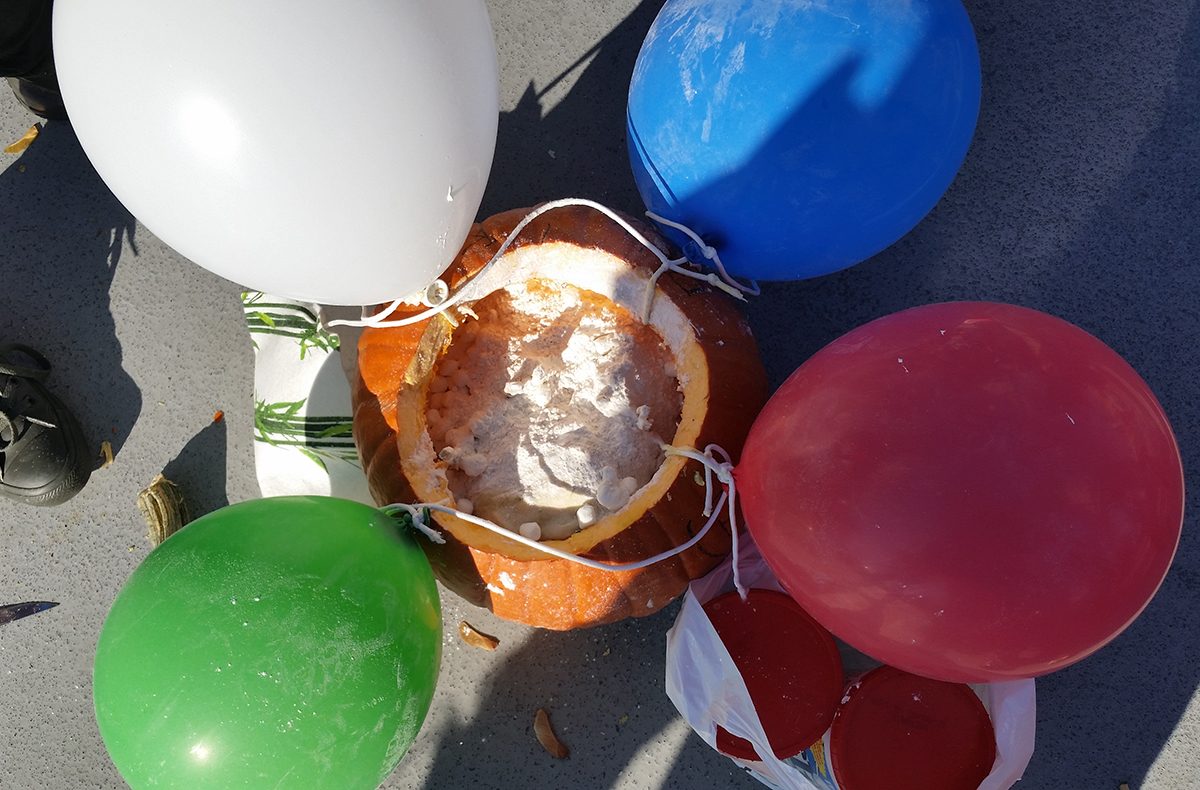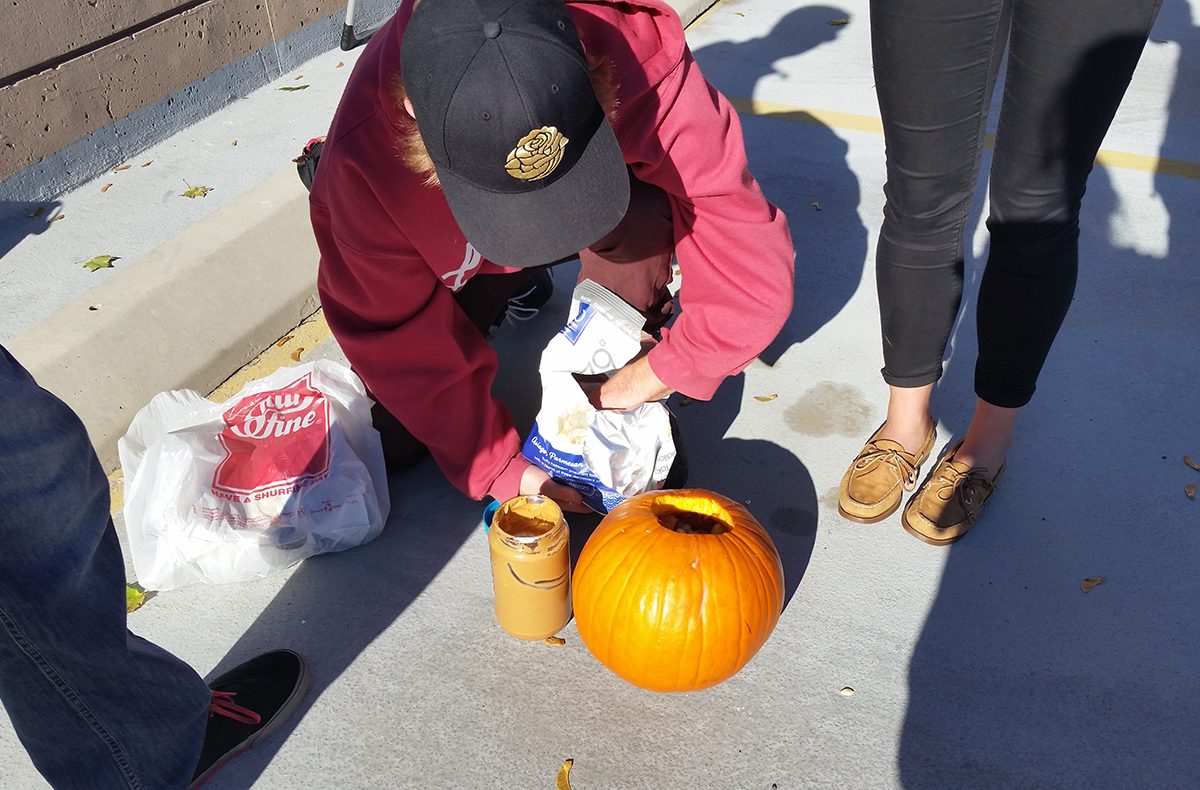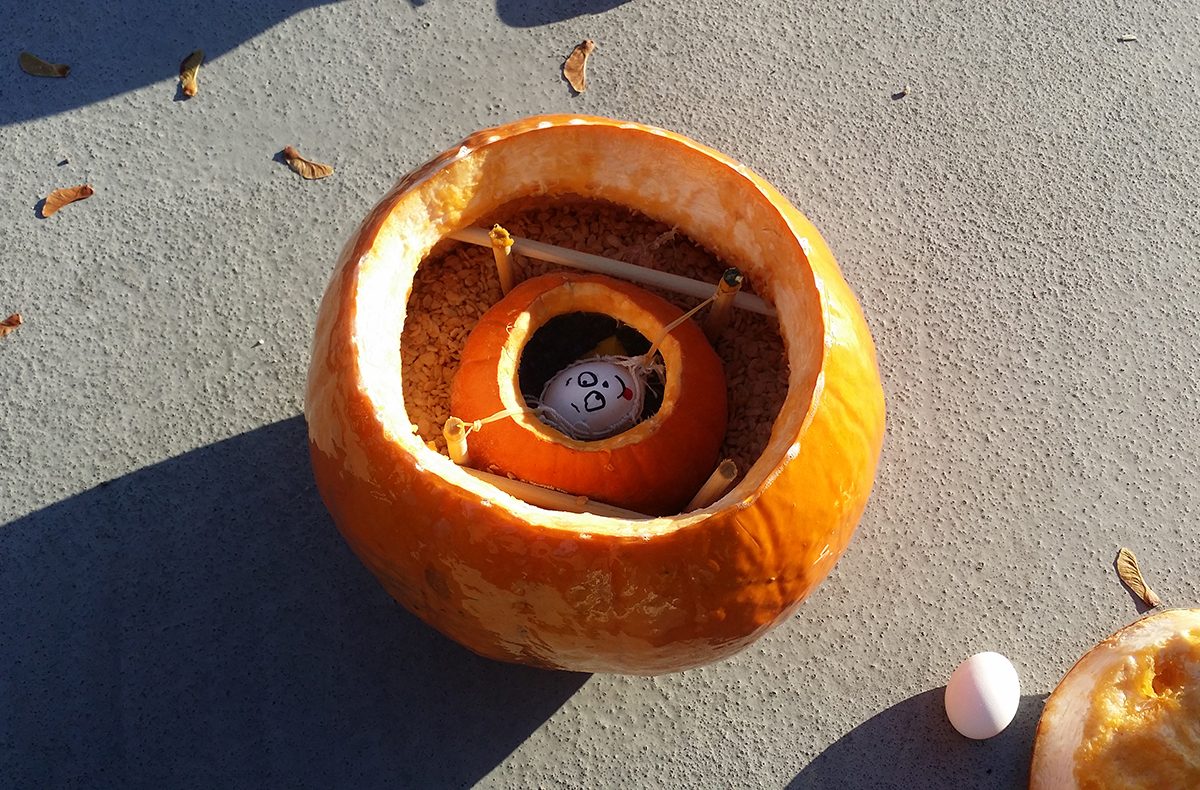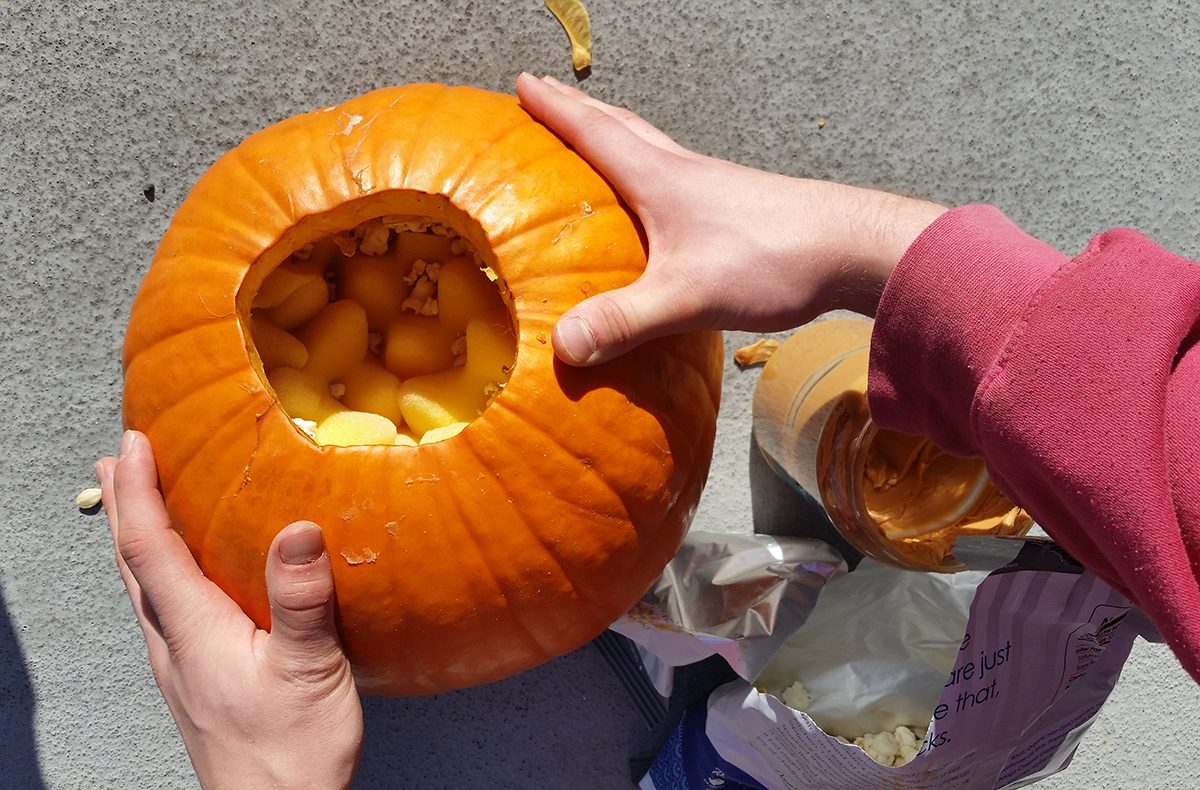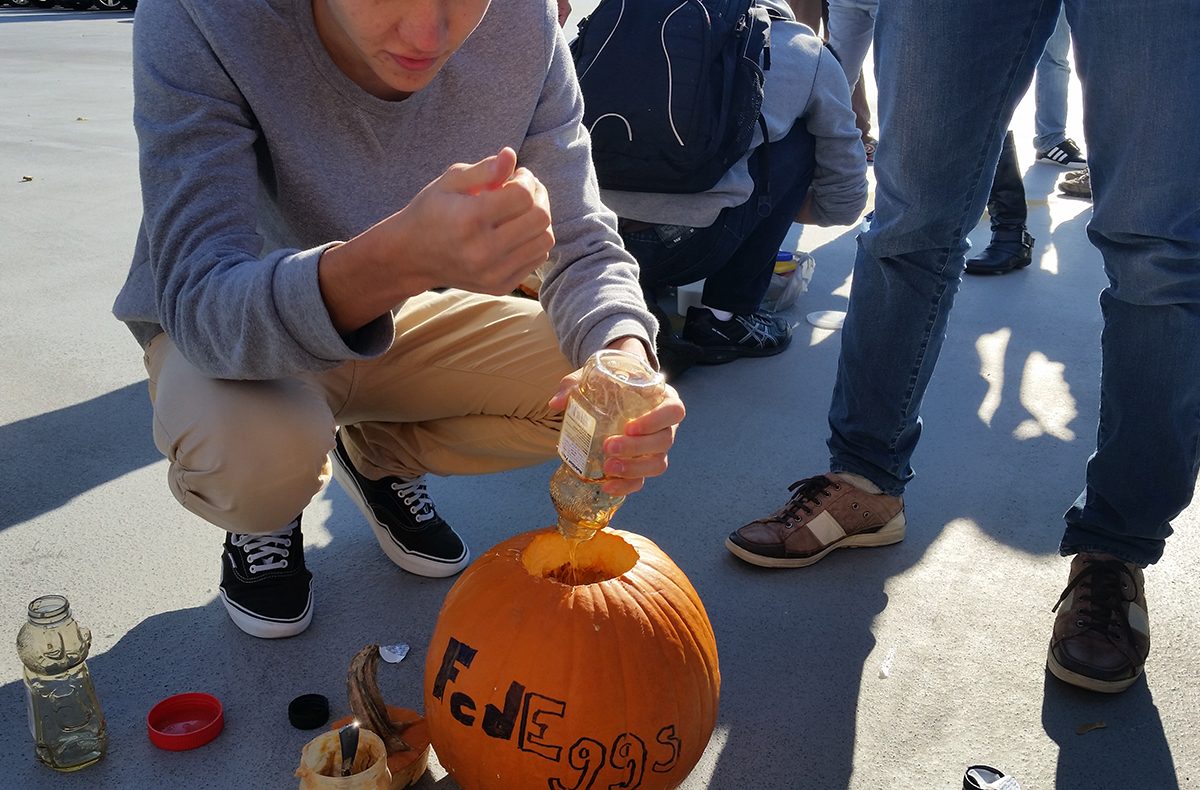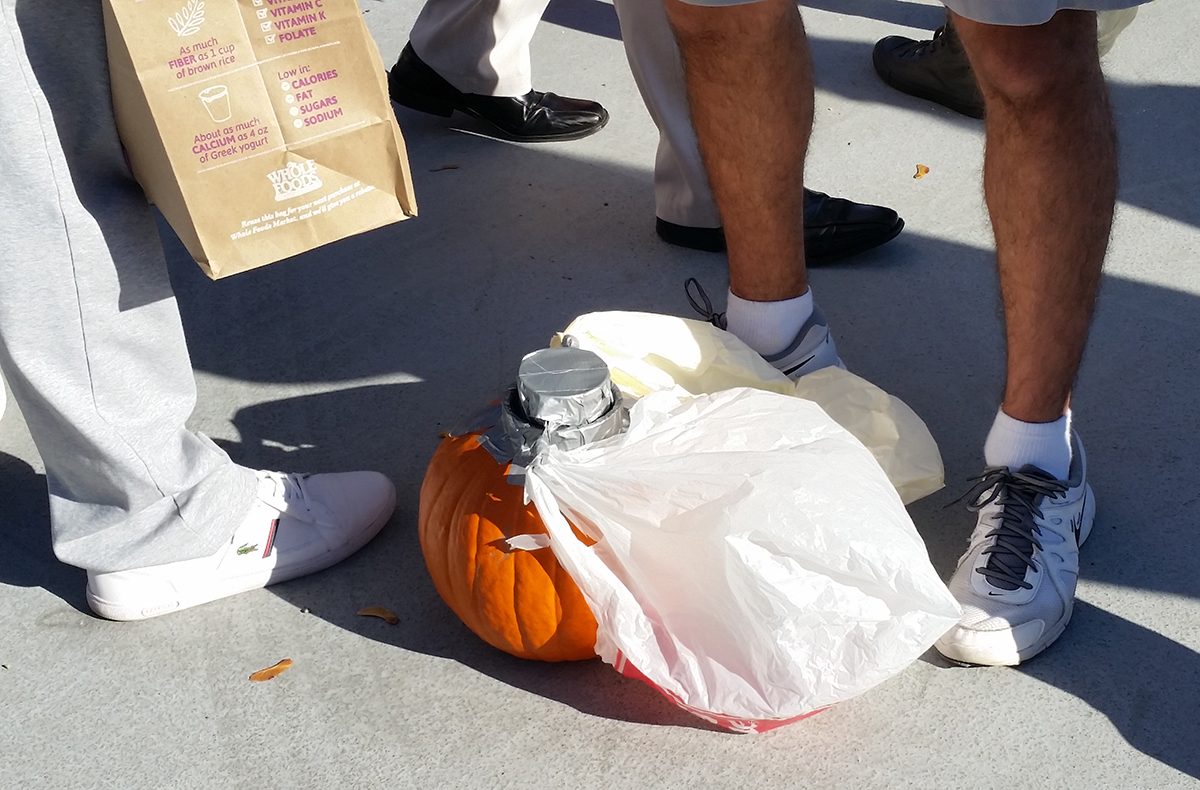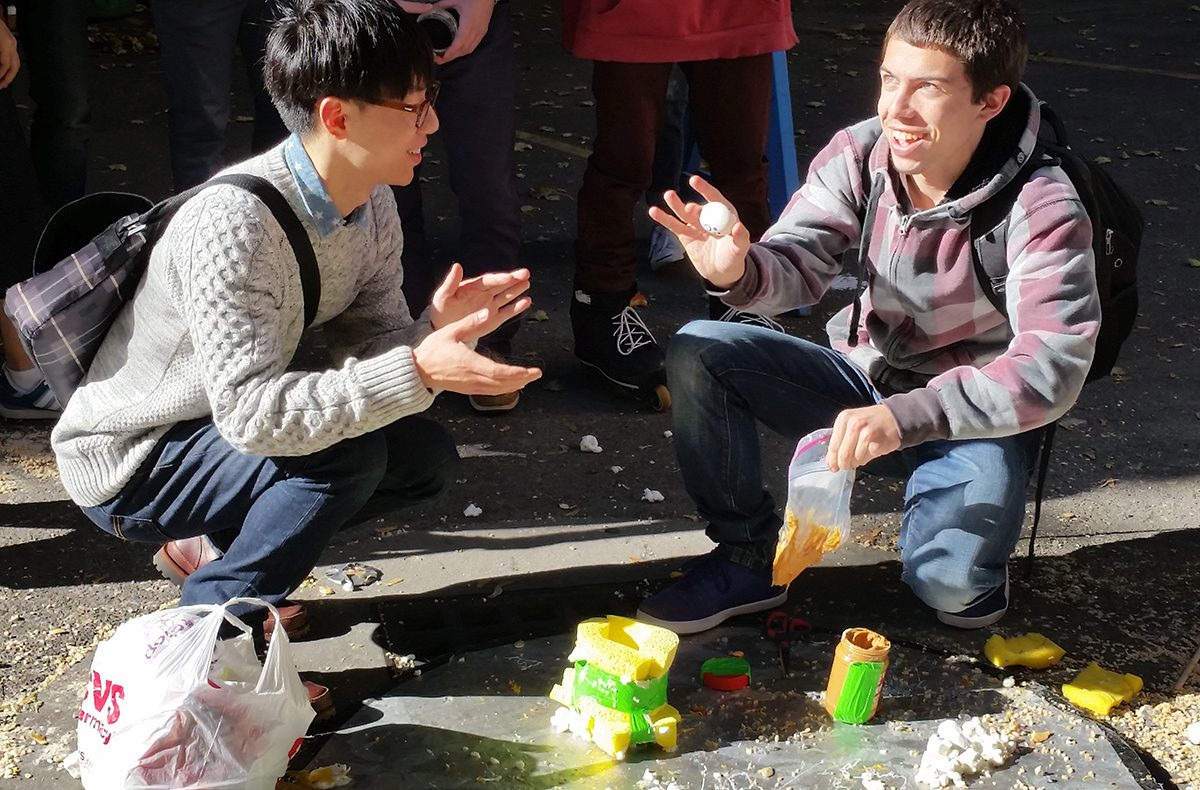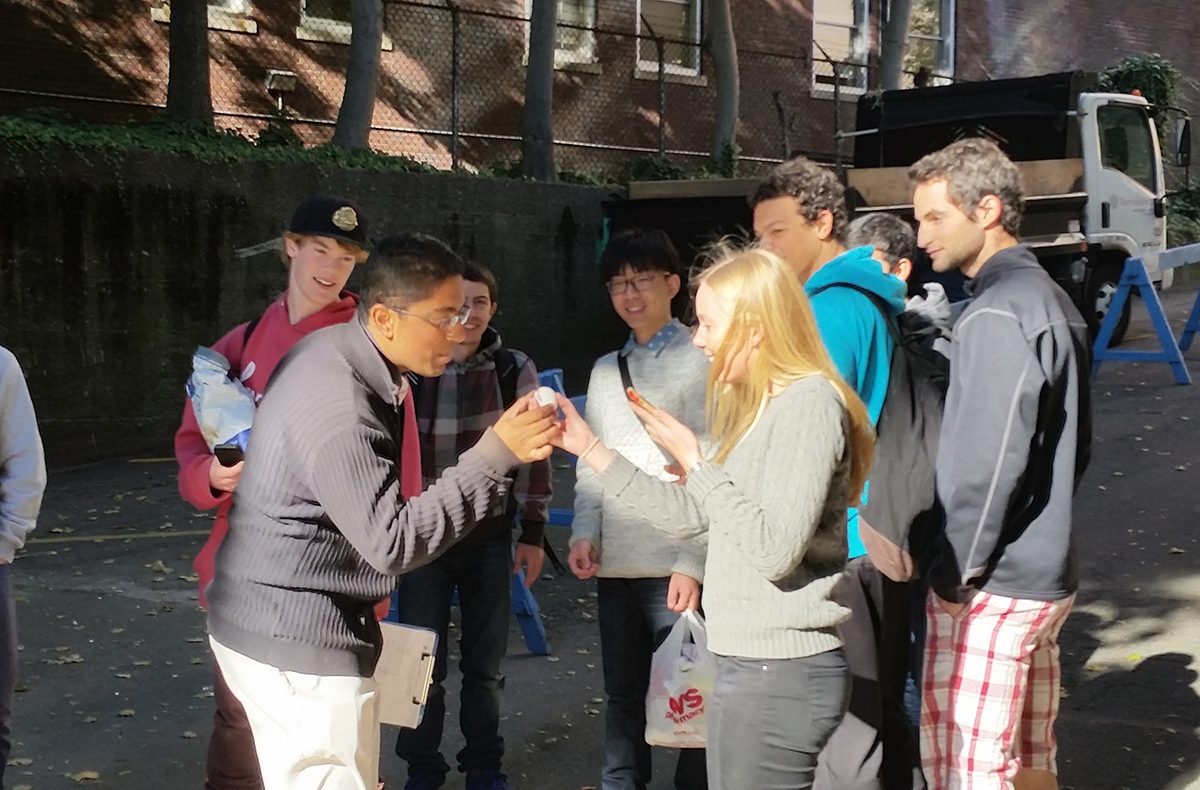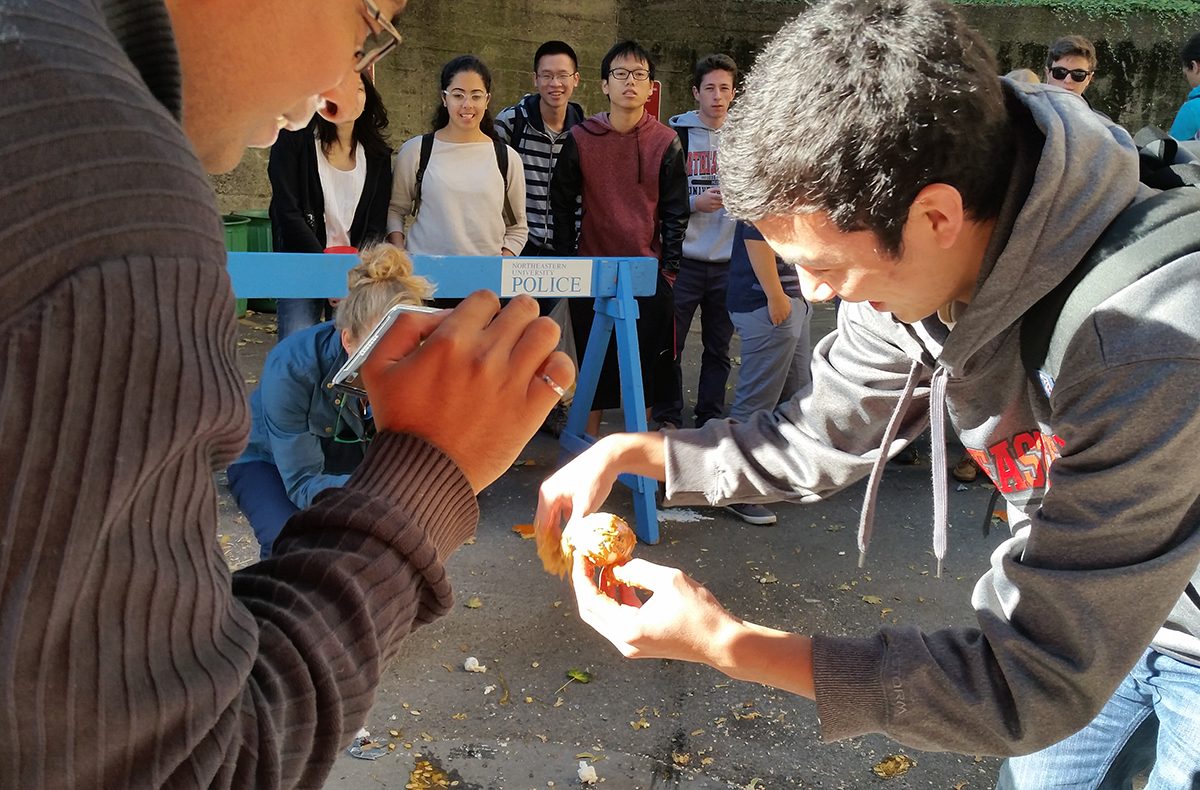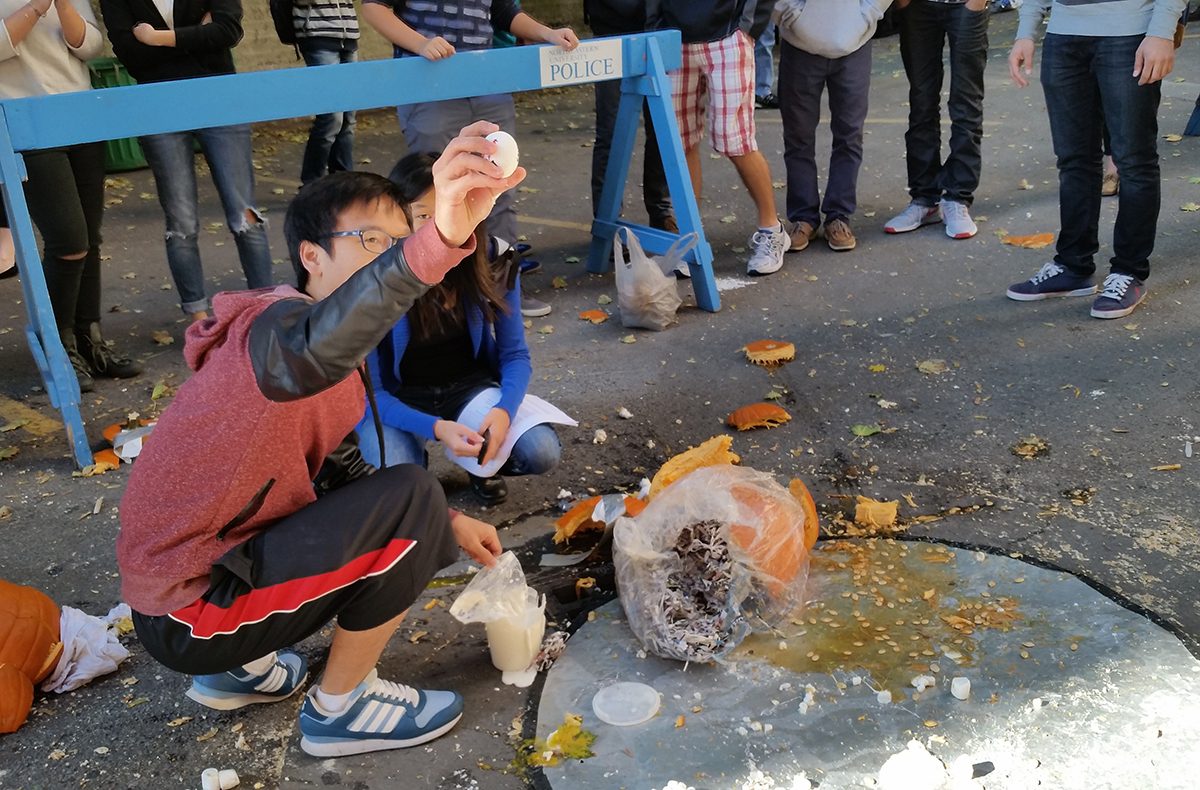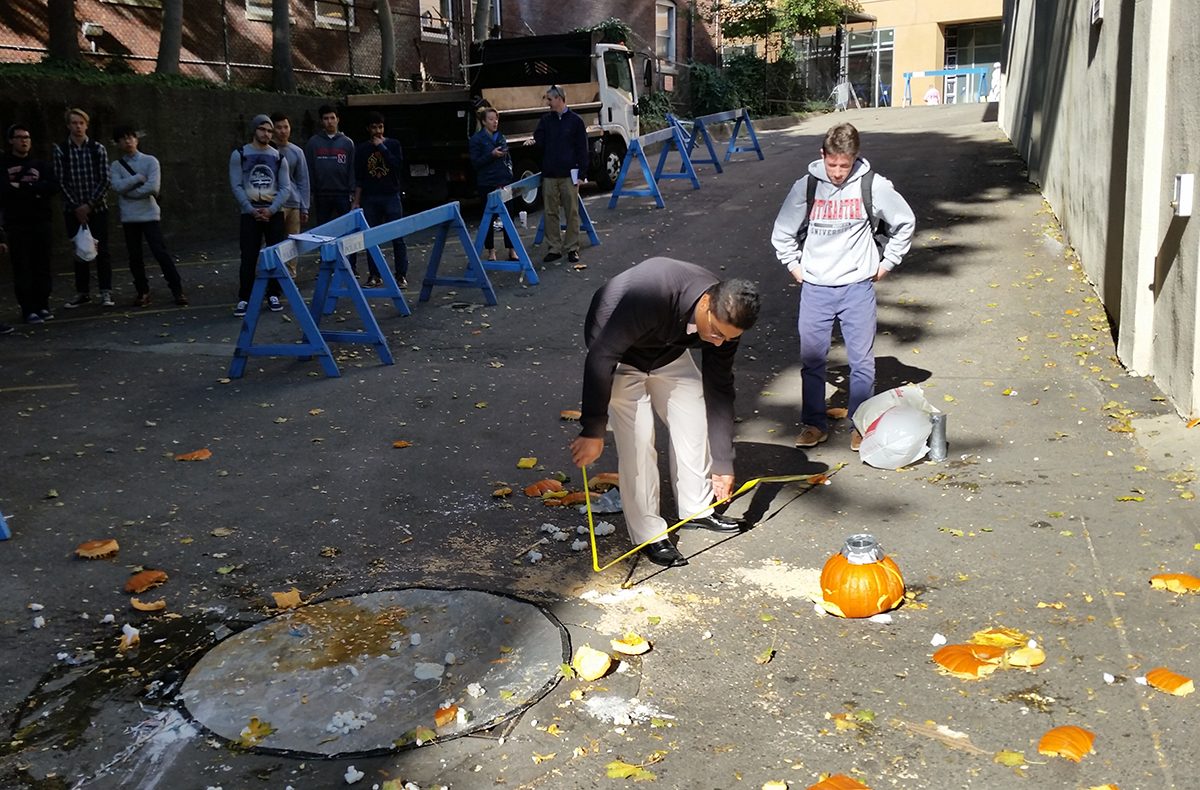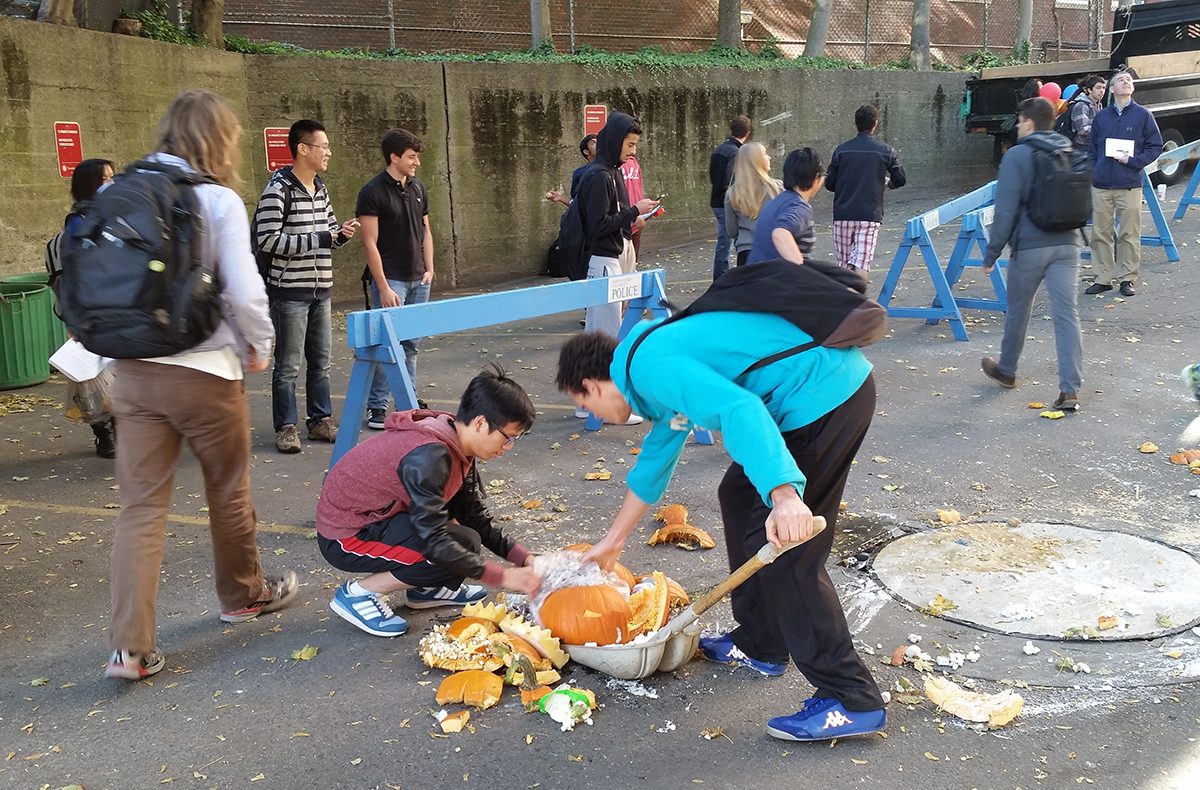 ---
"It encourages first-year students to be creative," said professor Chirag Variawa of the egg drop activity. Variawa even framed the challenge into a quirky story. Drawing inspiration from the Nickelodeon character Jimmy Neutron, his students were tasked by the High Council of Planet Yolk to protect the Yolkians' most treasured items—Grade A eggs from Earth. People shouldn't discount the education value of the activities though. "[The pumpkin drops] also makes students think about the real world, for example, how car designers work," said Rich Whalen, Northeastern's associate director of first-year engineering. He pointed out that air bags used to only be installed in the fronts of cars, but today are installed throughout the car to keep passengers safe from all sides. The students were also given plenty of guidelines. Restrictions included allowable materials and budgets. The egg drop classes had to come up with a complete design plan, and with 10 years of experience, Whalen has banned the use of glass and TVs for the pumpkin drop. Food, apparently, has not been banned. During the 9 a.m. session, eight teams with names like FedEggs and Eggstravagant Engineering stuffed pumpkins with organic materials like peanut butter, starch, and honey to protect their precious cargo. Team Basement Design used plastic grocery bags for a parachute and wrapped their egg with a sock. Team Reuse and Company had one of the heaviest pumpkins at 21 pounds; their tools included balloons and avocados. Watch more of the egg and pumpkin drops below.
---