Photos from the Boston Book Festival 2014
The sixth annual event boasted more than 200 speakers in dozens of sessions at Copley Square.
---
This past weekend, the sixth annual Boston Book Festival boasted more than 200 speakers in dozens of sessions, transforming Copley Square into a literary haven.
The festival kicked off with the Memoir Keynote on Thursday night, where multiple Grammy Award–winner Herbie Hancock discussed his memoir, Possibilities, released earlier that day, with Roger Brown, president of Berklee College of Music. On Friday, acclaimed author Susan Minot delivered the Fiction Keynote, discussing her latest book, Thirty Girls, a novel about the abduction of girls in Uganda by the Lord's Resistance Army and a young American journalist sent to report on it.
It's not every day one gets to talk in the presence of great architecture.
Saturday offered a full day of bookish fun, including three more keynotes—the Kids' Keynote by Percy Jackson series author Rick Riordan, the History Keynote by award-winning historian and presidential expert Doris Kearns Goodwin, and the Art, Architecture, and Design Keynote with world-renowned architect Norman Foster, who spearheaded the construction of the Art of the Americas Wing at the Museum of Fine Arts.
Another popular session at the Boston Book Festival was "Mayors Rule" on Saturday afternoon, which featured political theorist Benjamin Barber, Mayor Marty Walsh, Mayor Dan Rivera of Lawrence, and Mayor Lisa Wong of Fitchburg. Session host Bob Oakes of WBUR took a moment to send best wishes to former Mayor Tom Menino, who, after announcing that he was stopping cancer treatments last week, canceled his scheduled appearance.
Throughout the day on Saturday, festival attendees browsed through books at tents set up by local bookstores and publishing companies, enjoyed musical and spoken word performances, and filtered in and out of venues to attend panels and seminars.
While events did not take place inside the Boston Public Library this year because of renovations, the festival expanded into three new venues this year—First Church, the French Cultural Center, and Emmanuel Church—in addition to its slew of staple locations around Copley Square.
"It's not every day one gets to talk in the presence of great architecture," remarked architect Norman Foster while delivering his keynote inside Trinity Church, which returned as a major venue this year.
Check out photos from the 2014 Boston Book Festival below.
---
Scenes from the 2014 Boston Book Festival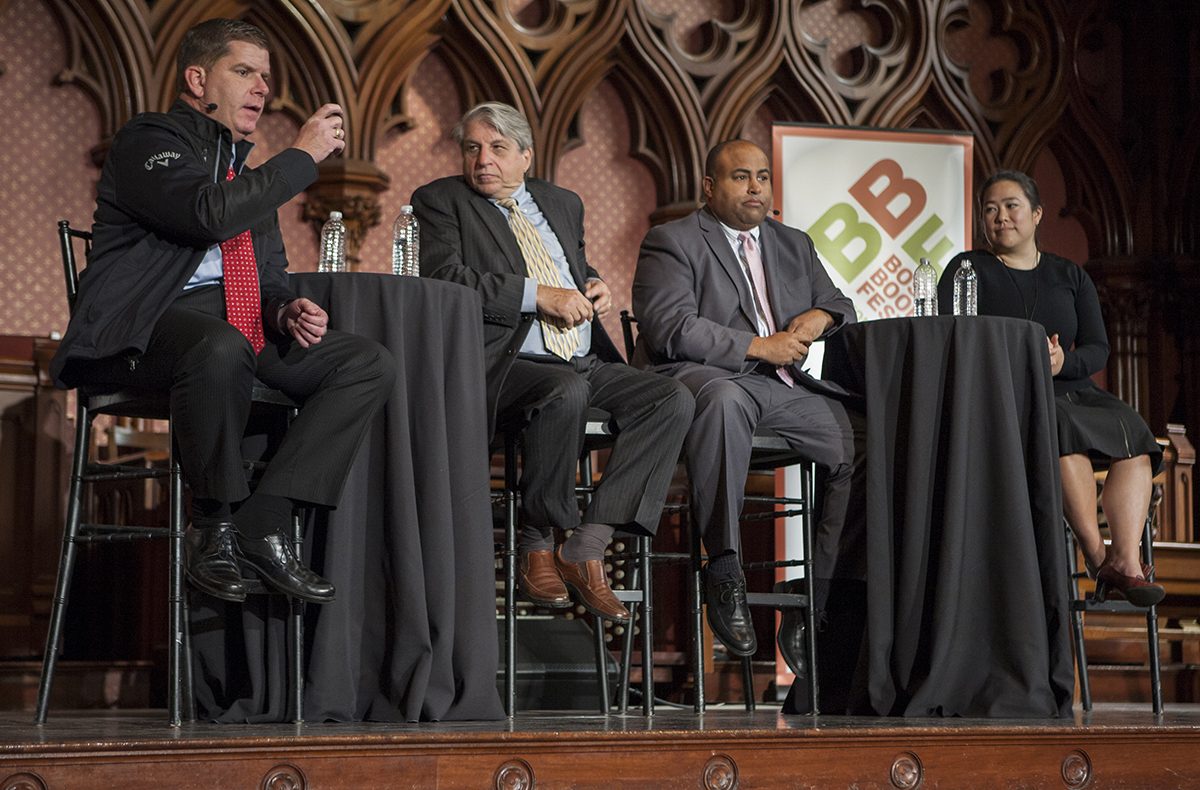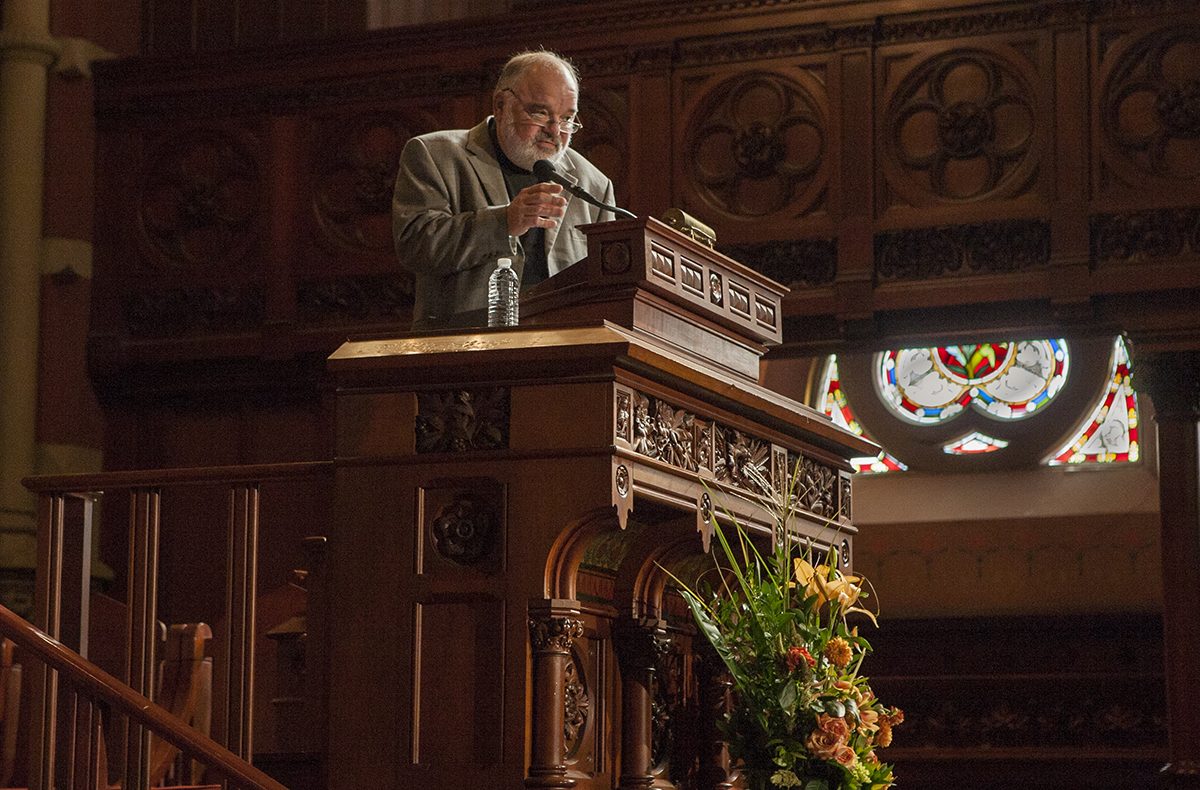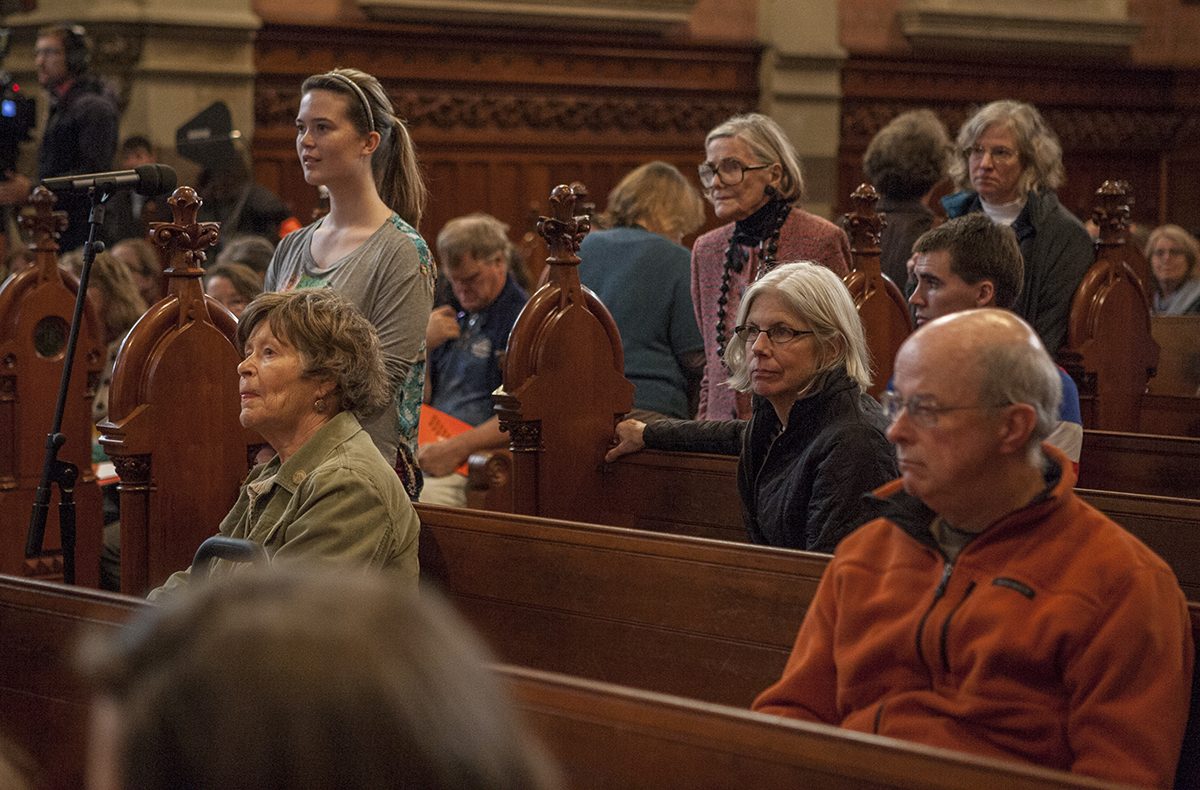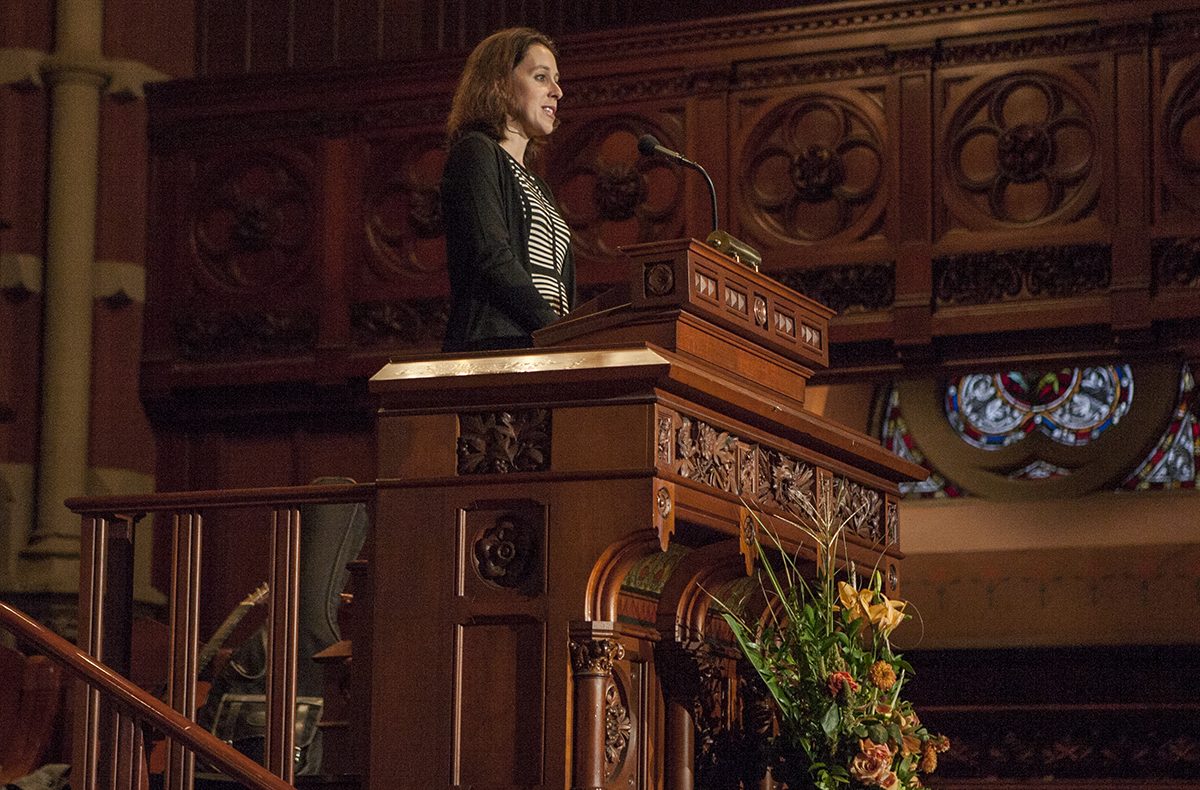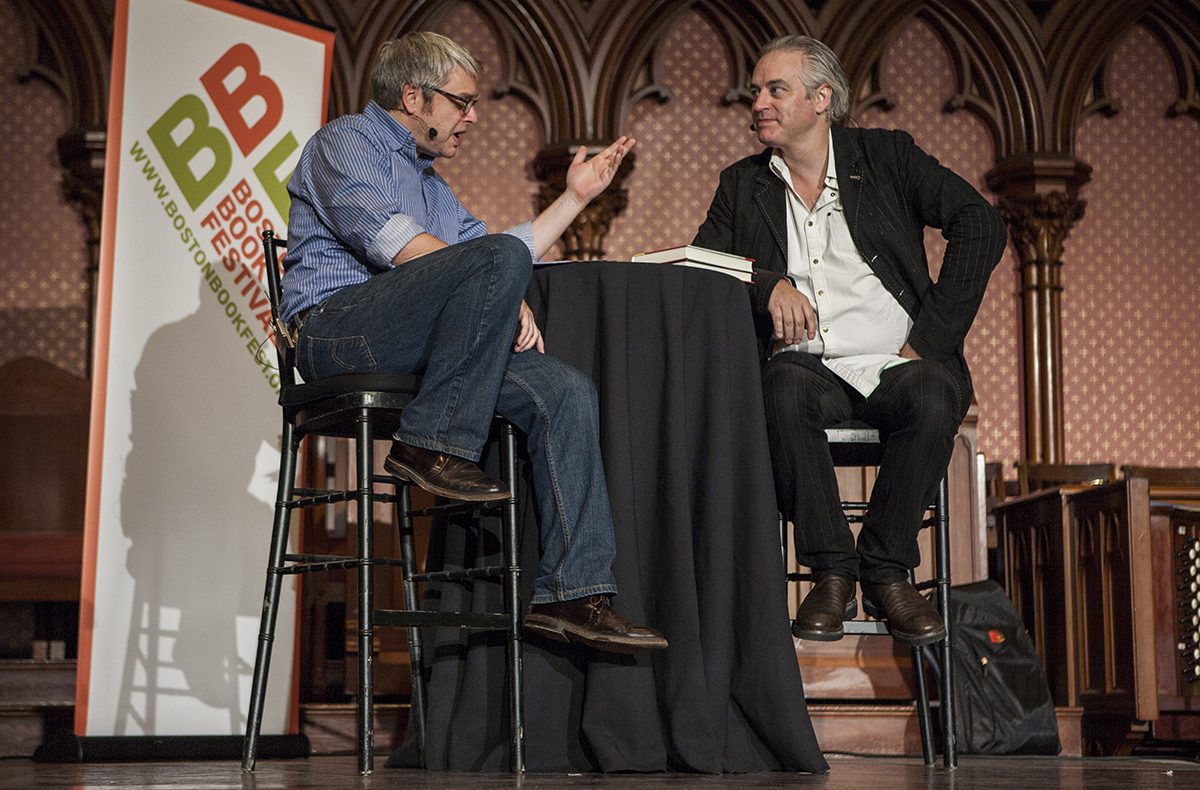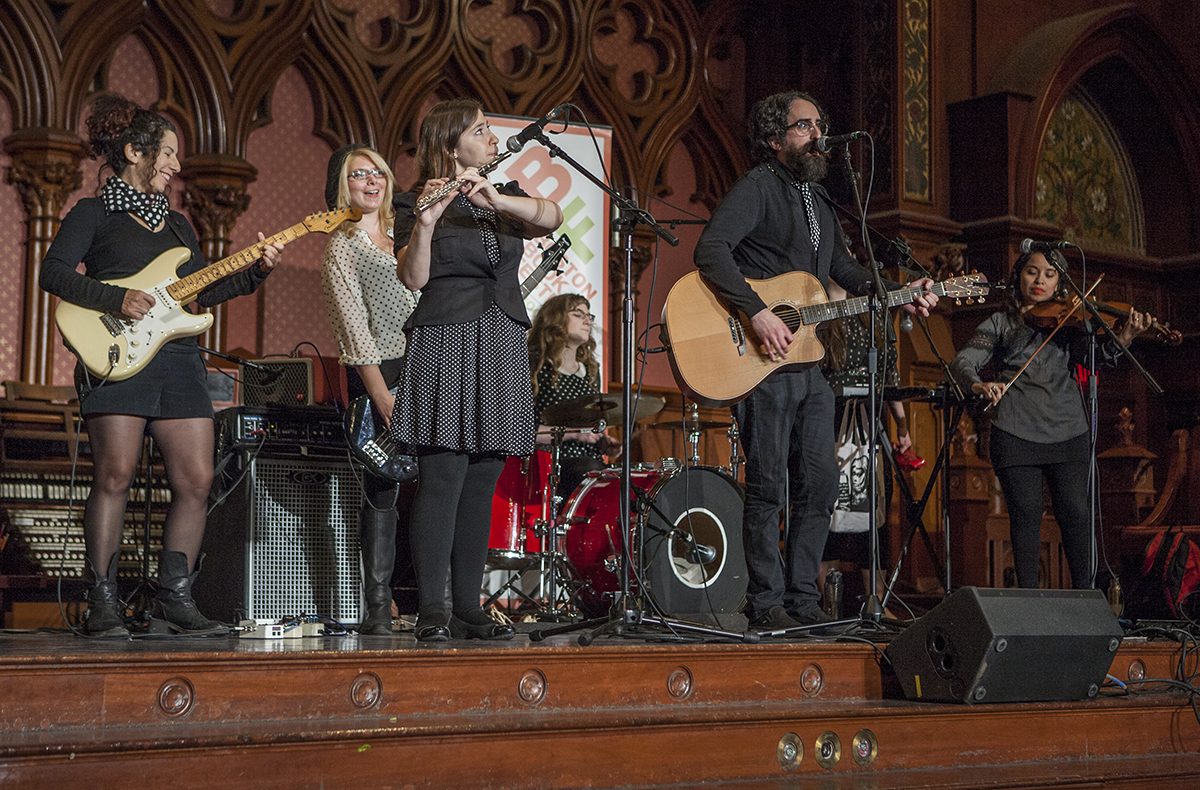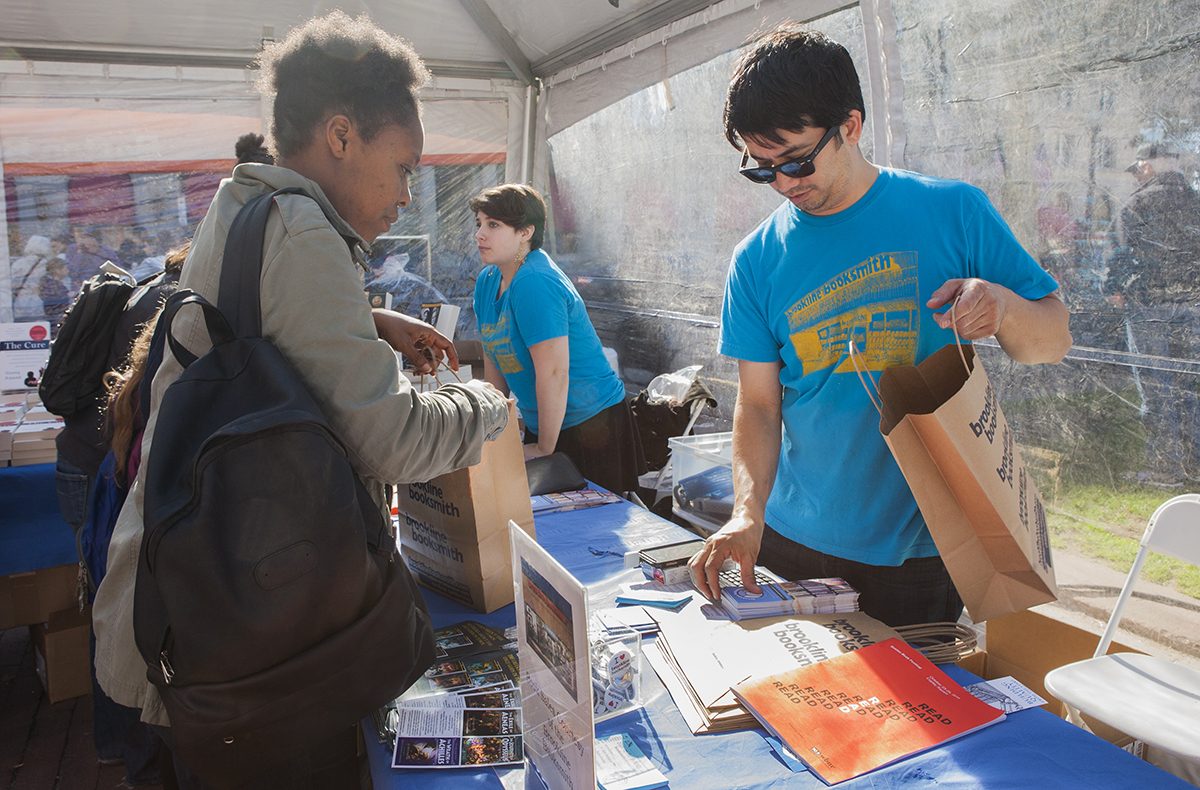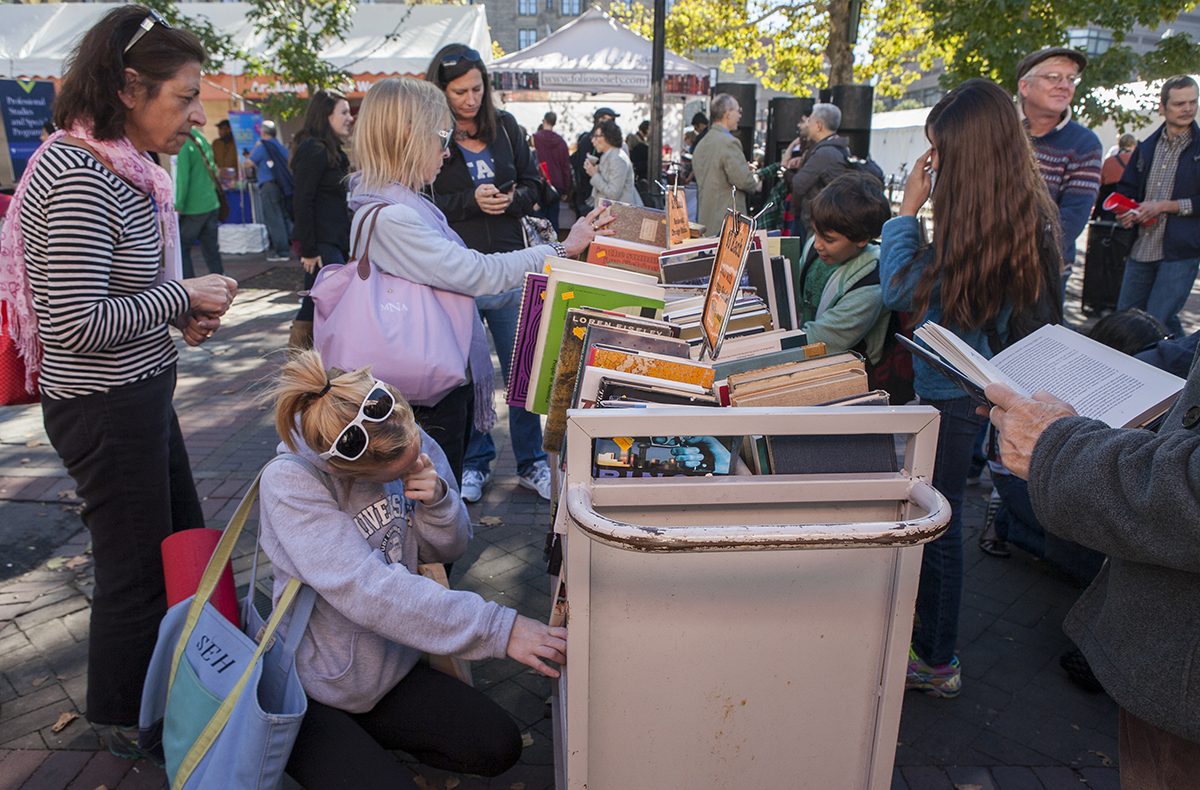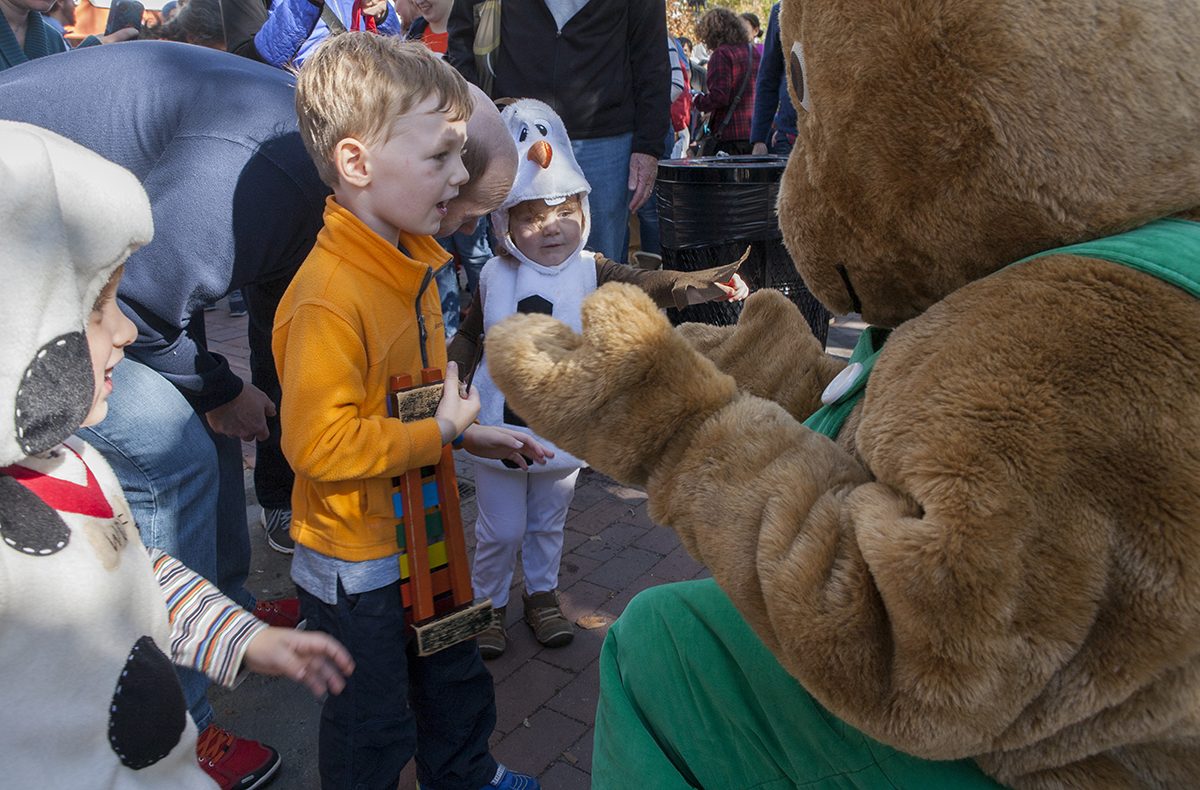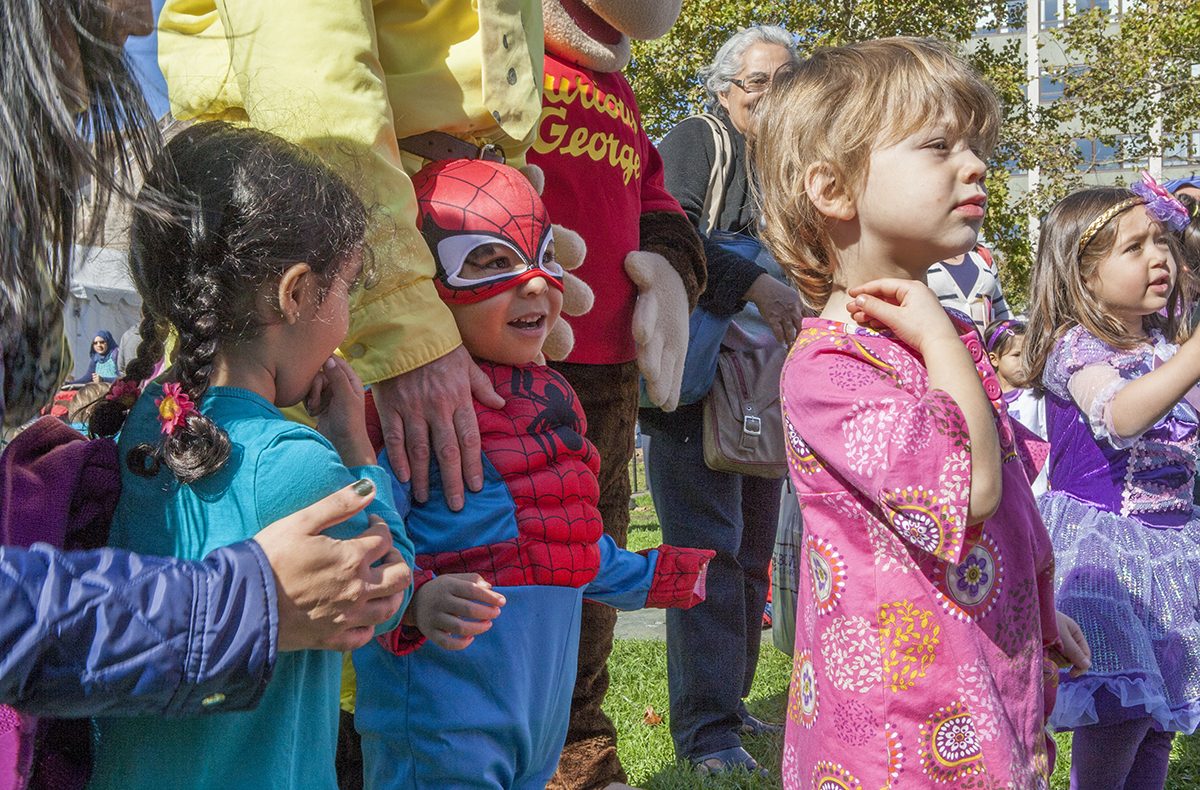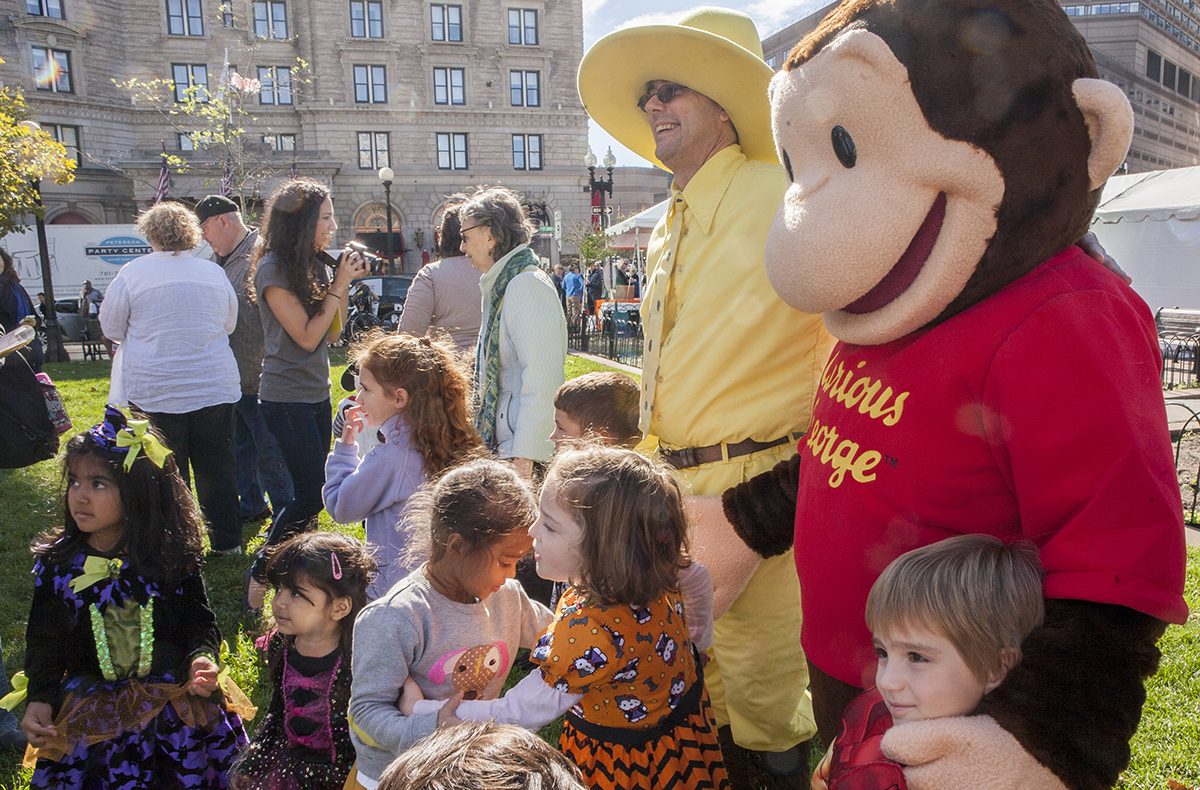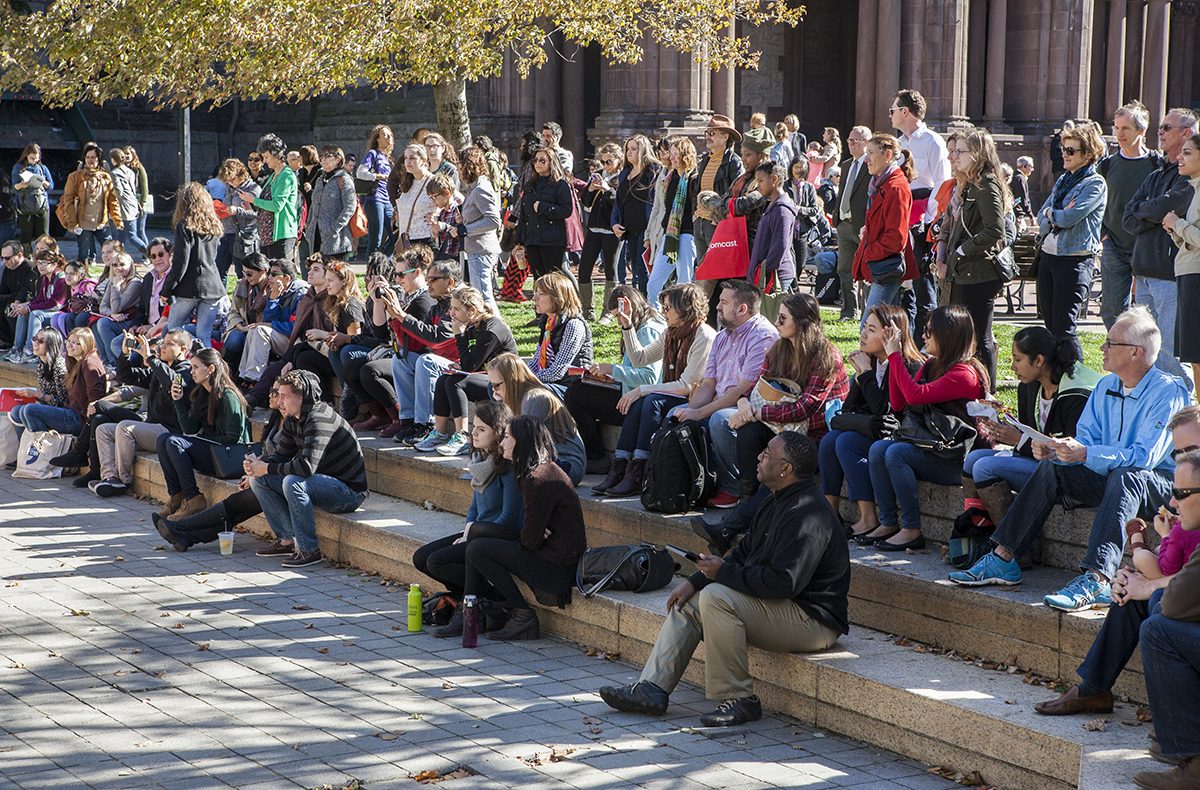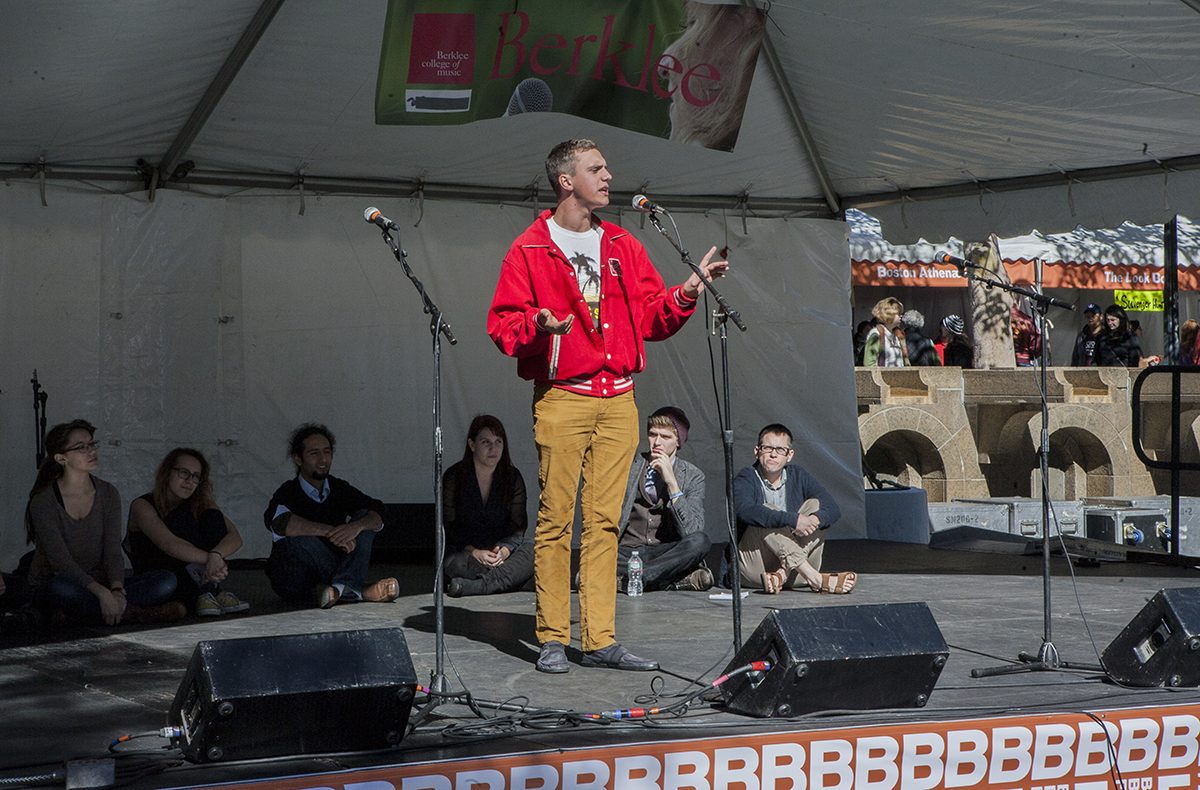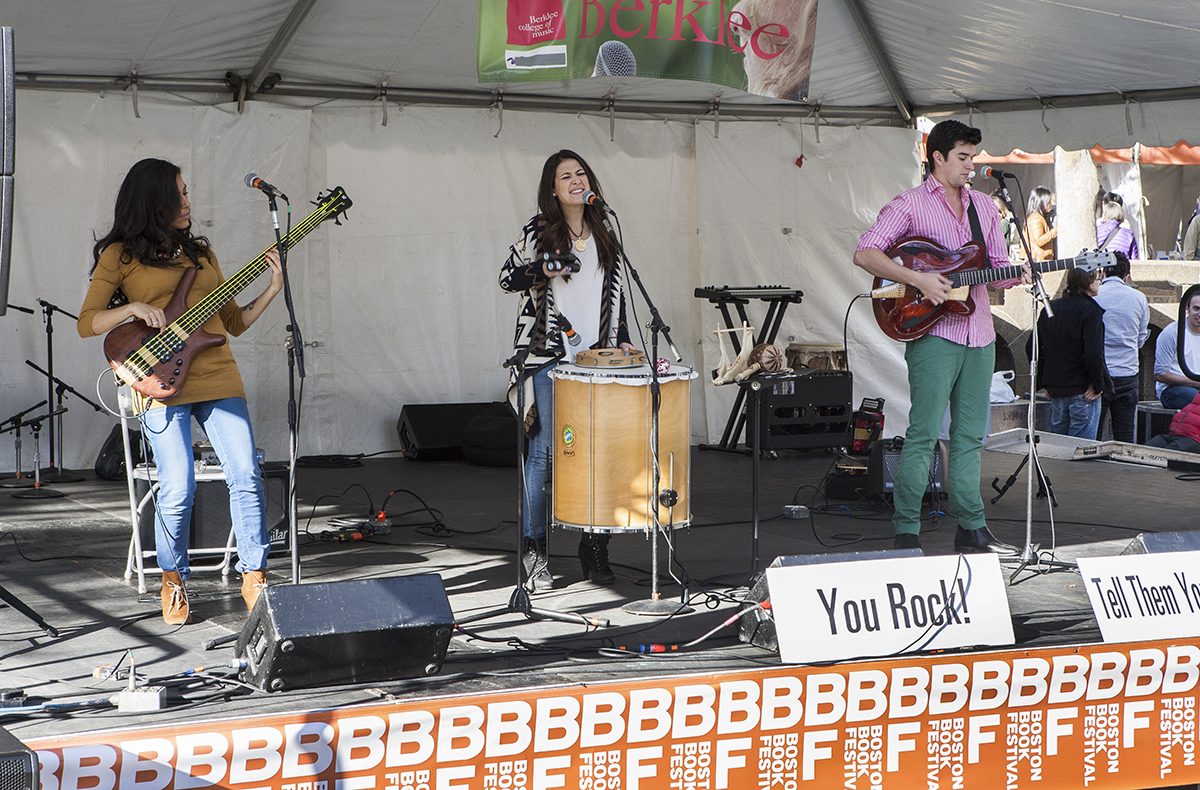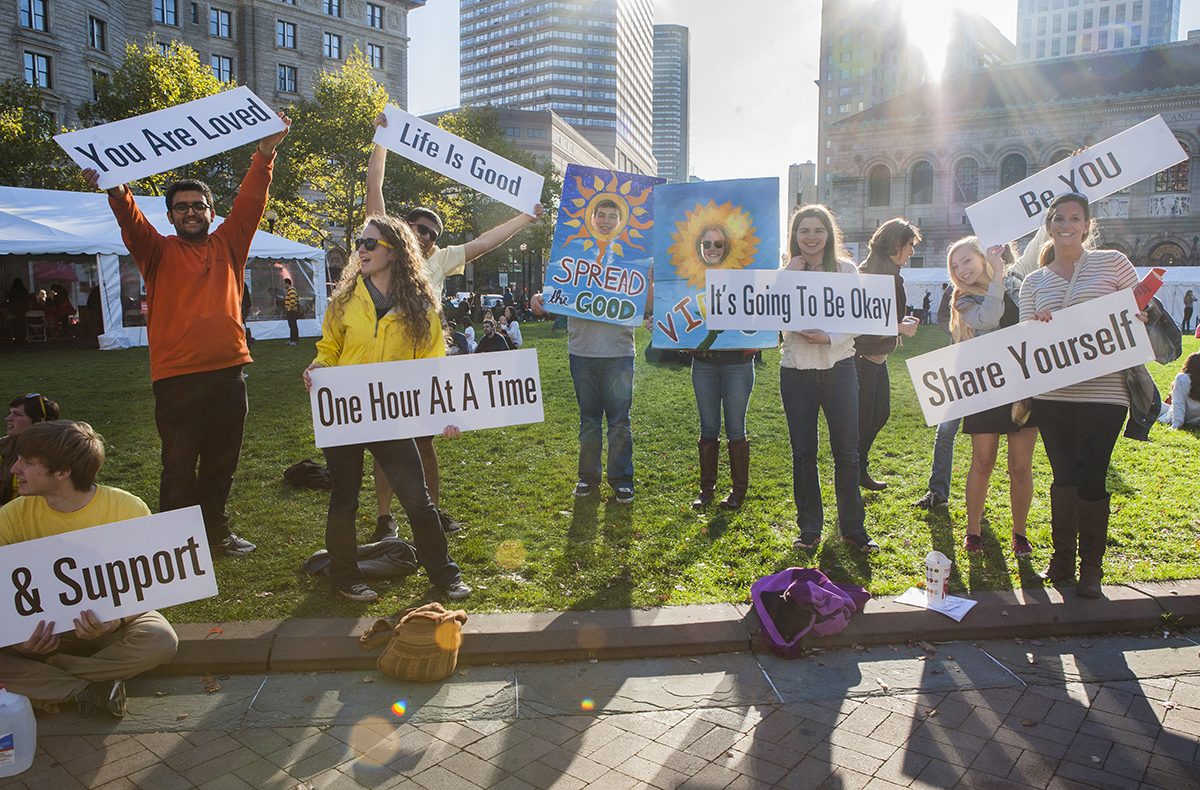 ---