Photos from the Canine Promenade 2014
Dogs in costume paraded along the Esplanade in the fourth annual event on Sunday.
---
Continuing a beloved fall tradition in Boston, the Esplanade Association hosted its fourth annual Canine Promenade on Sunday afternoon. With their owners in tow—some of them in matching getups—costumed pups paraded along half a mile of the Esplanade, following grand marshal Sarah French from 7News, whose dog Buddy played Donald Duck to her Minnie Mouse.
Every year the Esplanade Association hosts the community event to support and raise awareness about efforts to improve the Esplanade—and to have some pre-Halloween fun. Attendance has grown each year as more people learn of the existence of a dog costume parade on the Esplanade.
Following the parade, 7News's Janet Wu and her fellow judges deliberated before selecting winners in individual and group costume categories and awarding them with gift baskets from Pawsh Dog Boutiques. Other local pet-oriented businesses and organizations, including Zen Animal Massage, Crate Escape, Pawblo Picasso, and the Animal Rescue League of Boston, also joined the festivities, offering a wide range of services and treats, such as a hot dog bobbing game that quickly became popular among the canine attendees.
Check out photos from the 2014 Canine Promenade below.
---
4th Annual Canine Promenade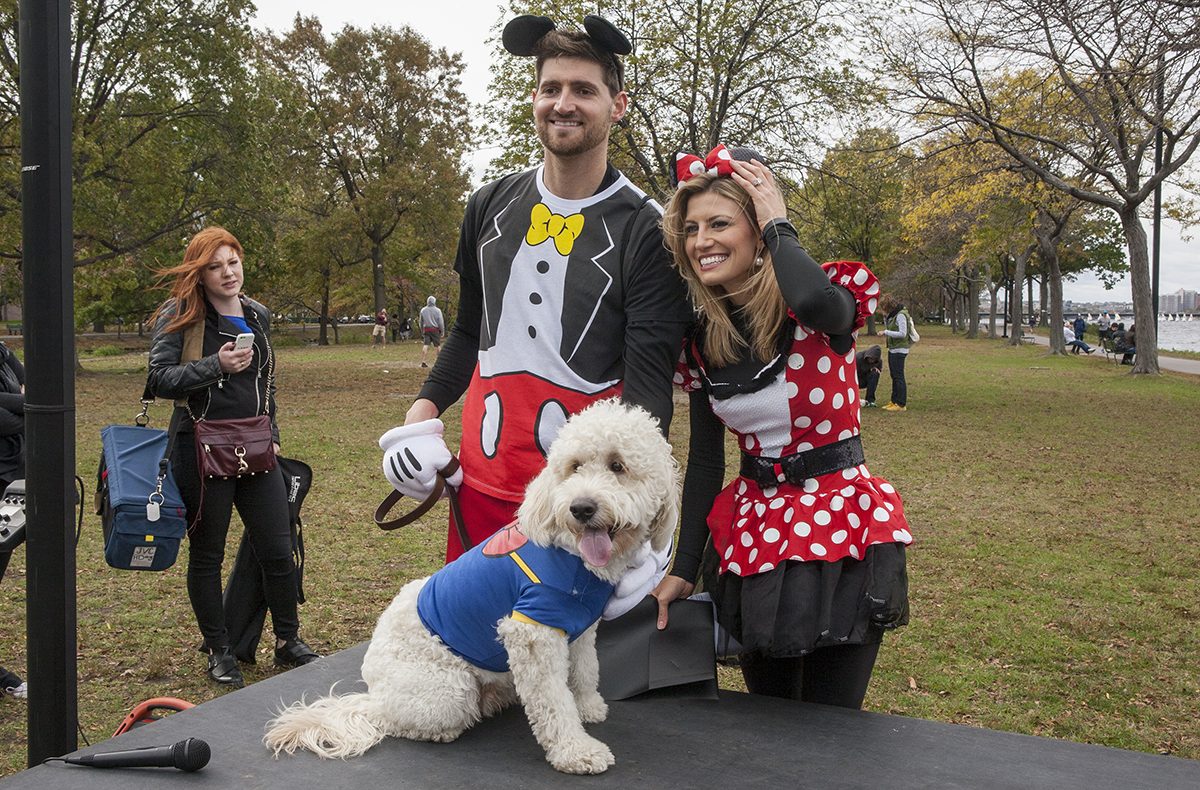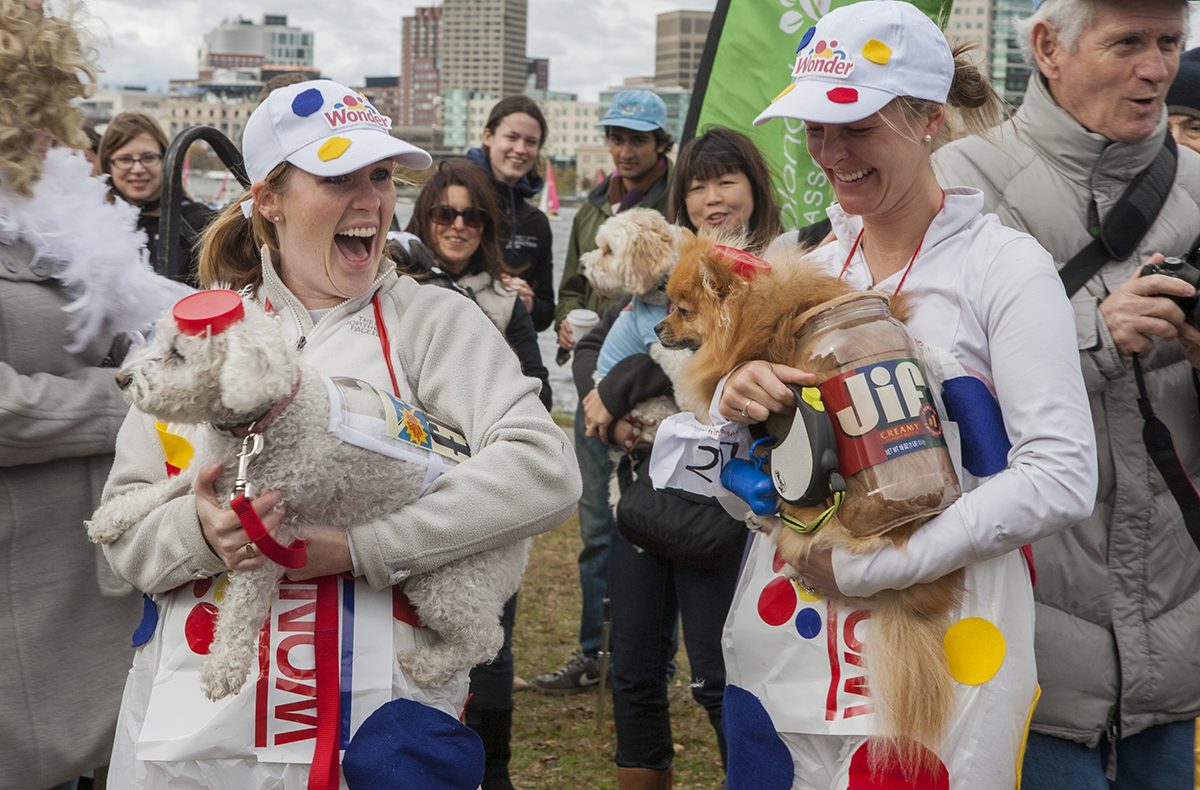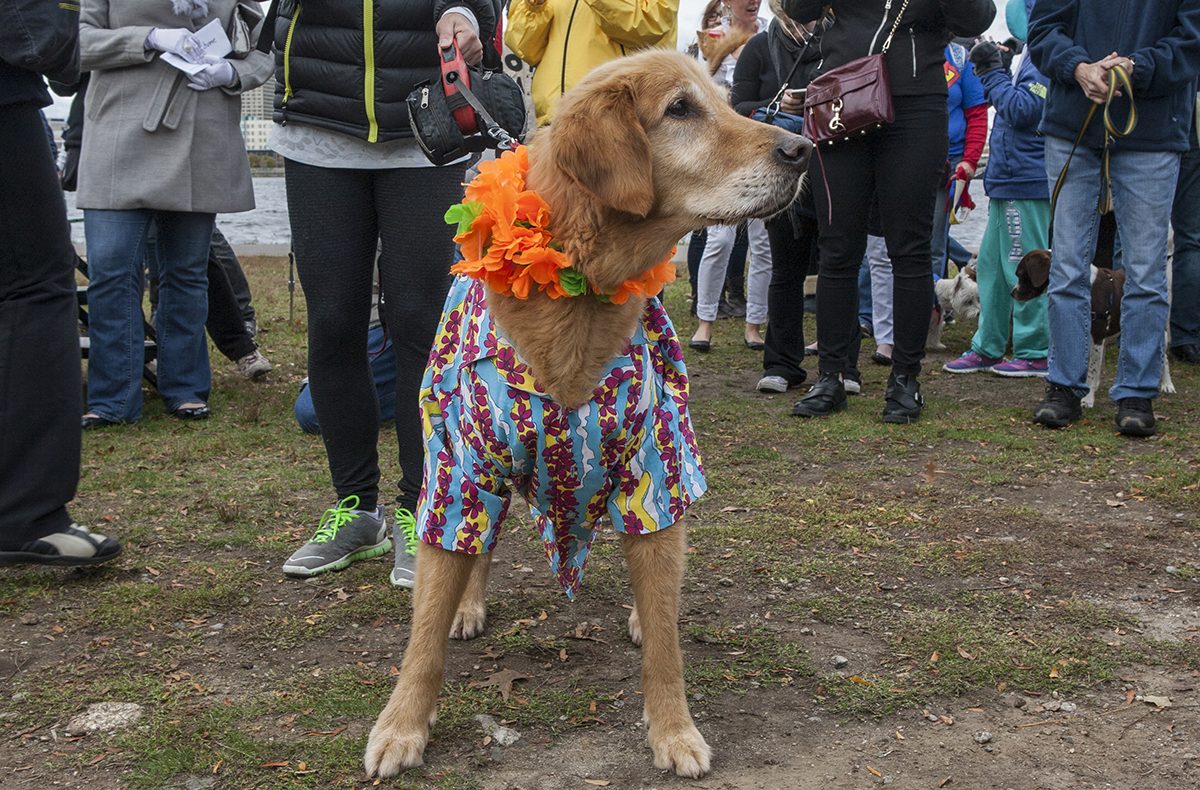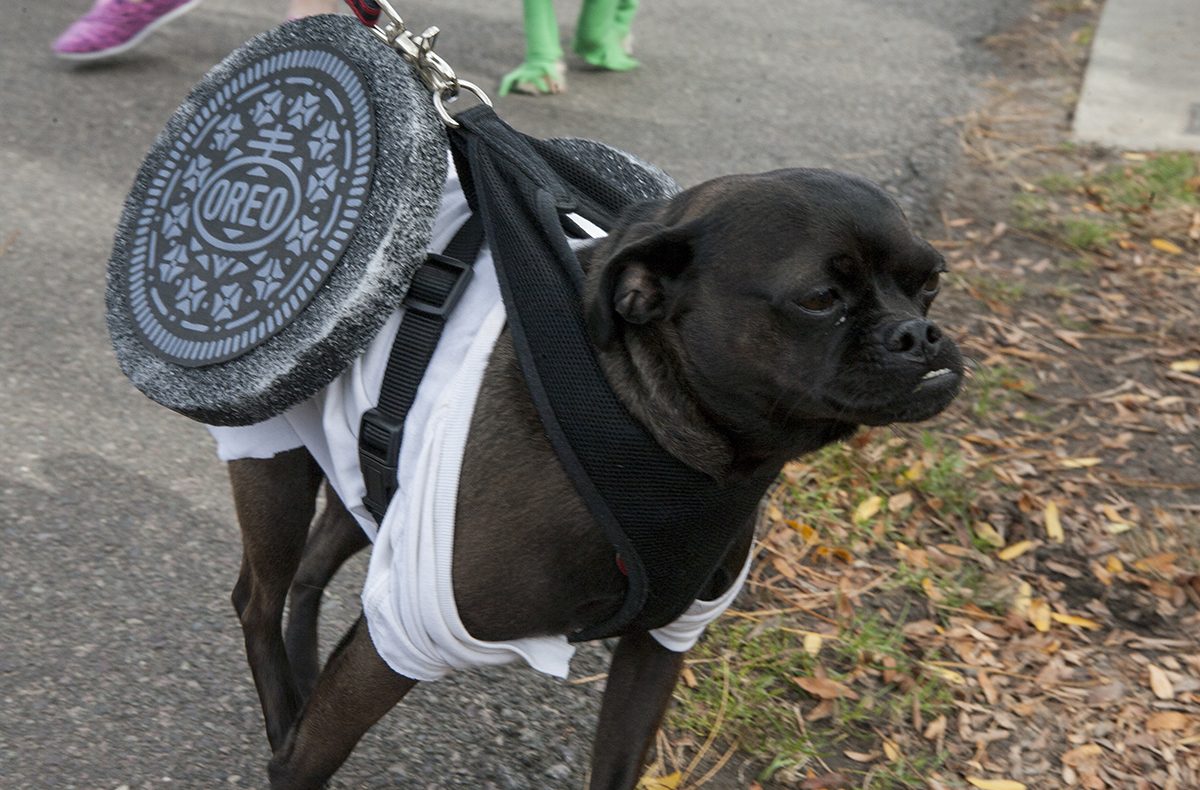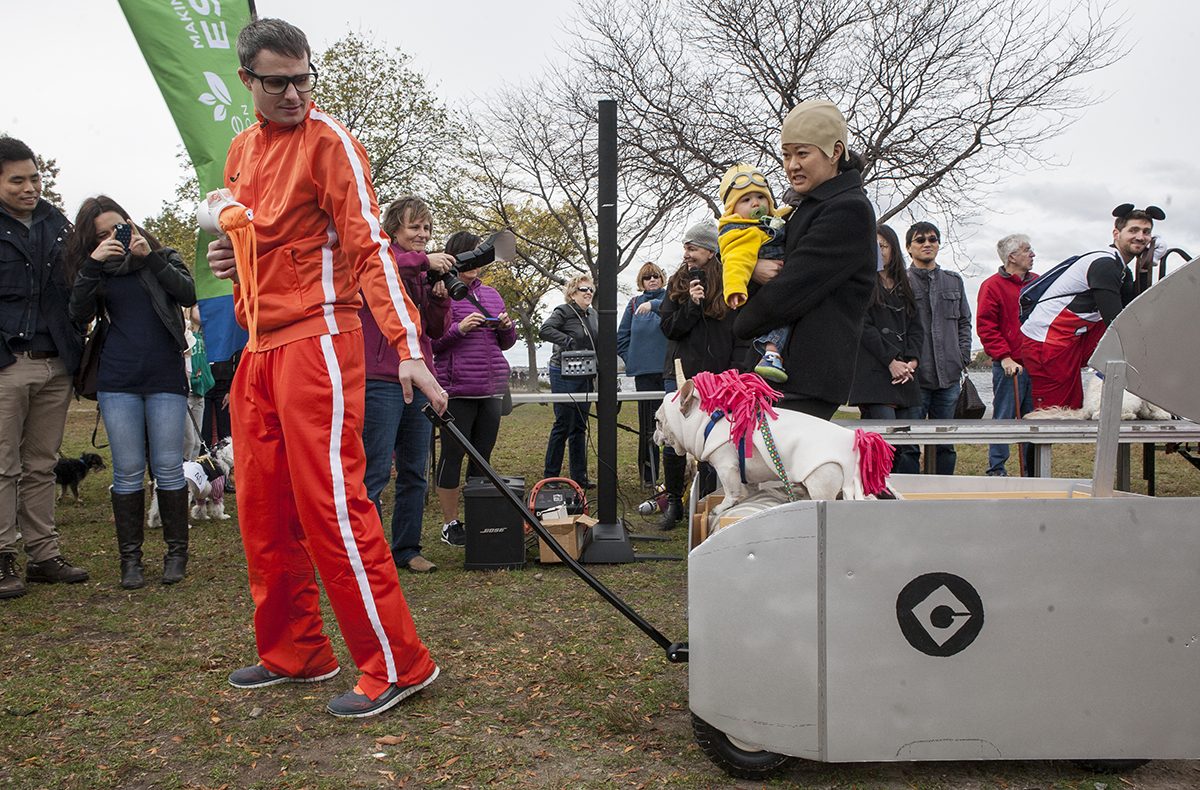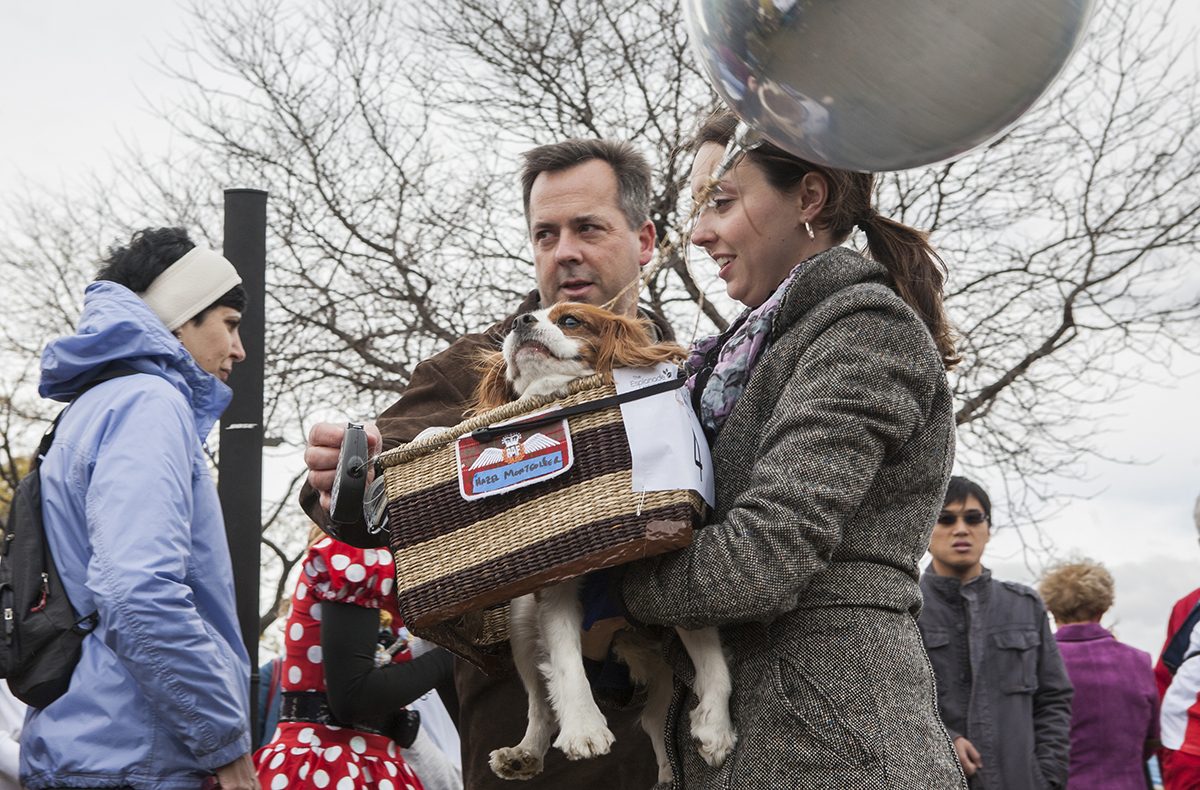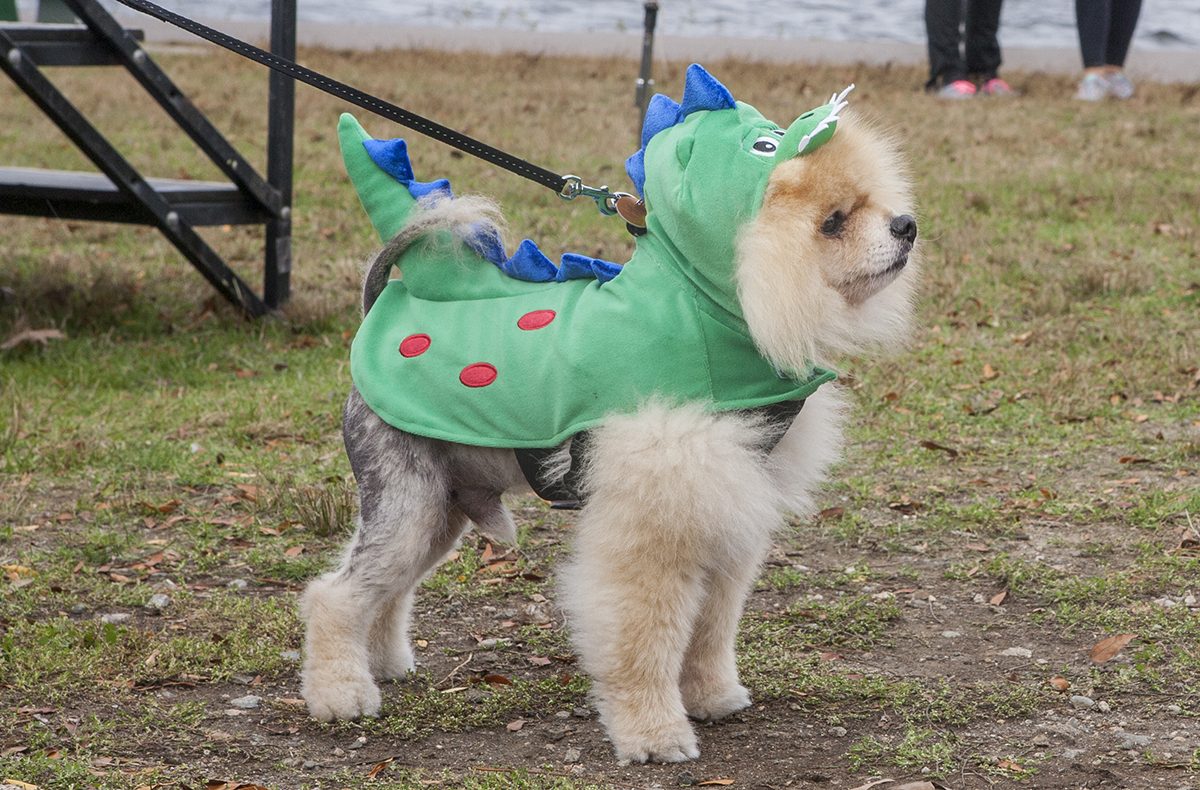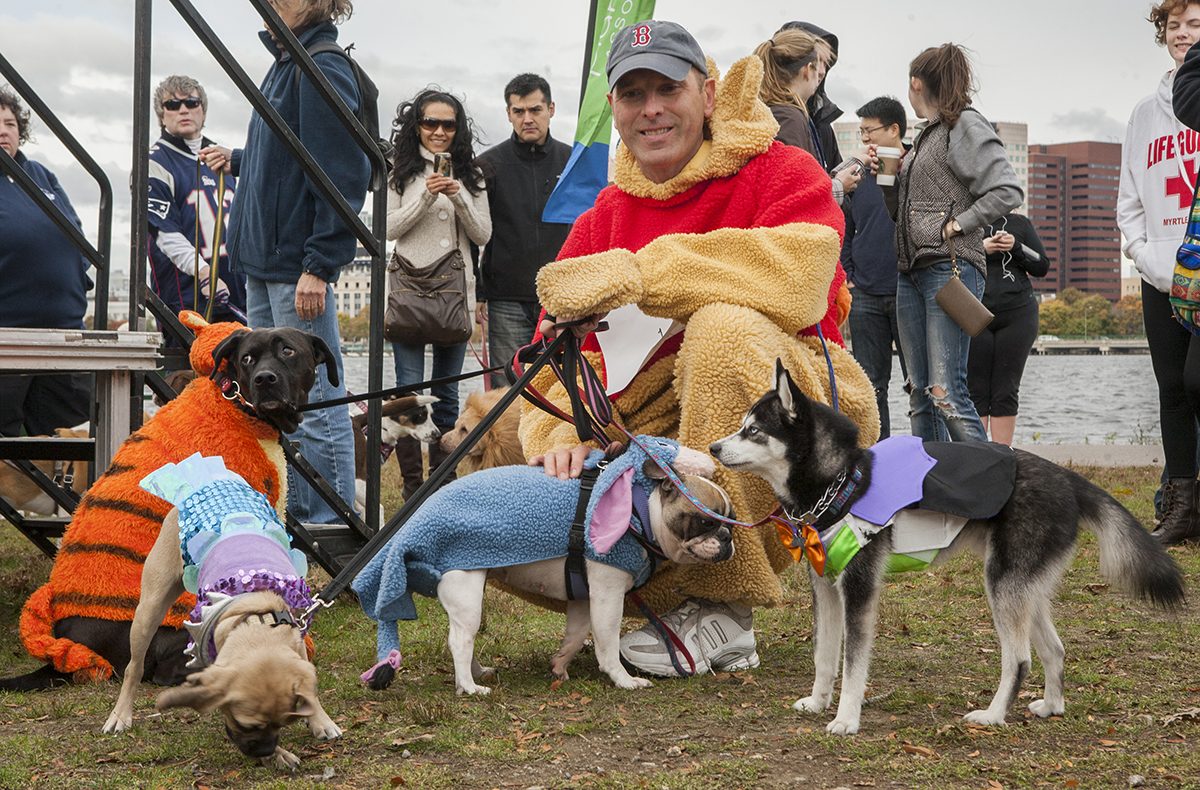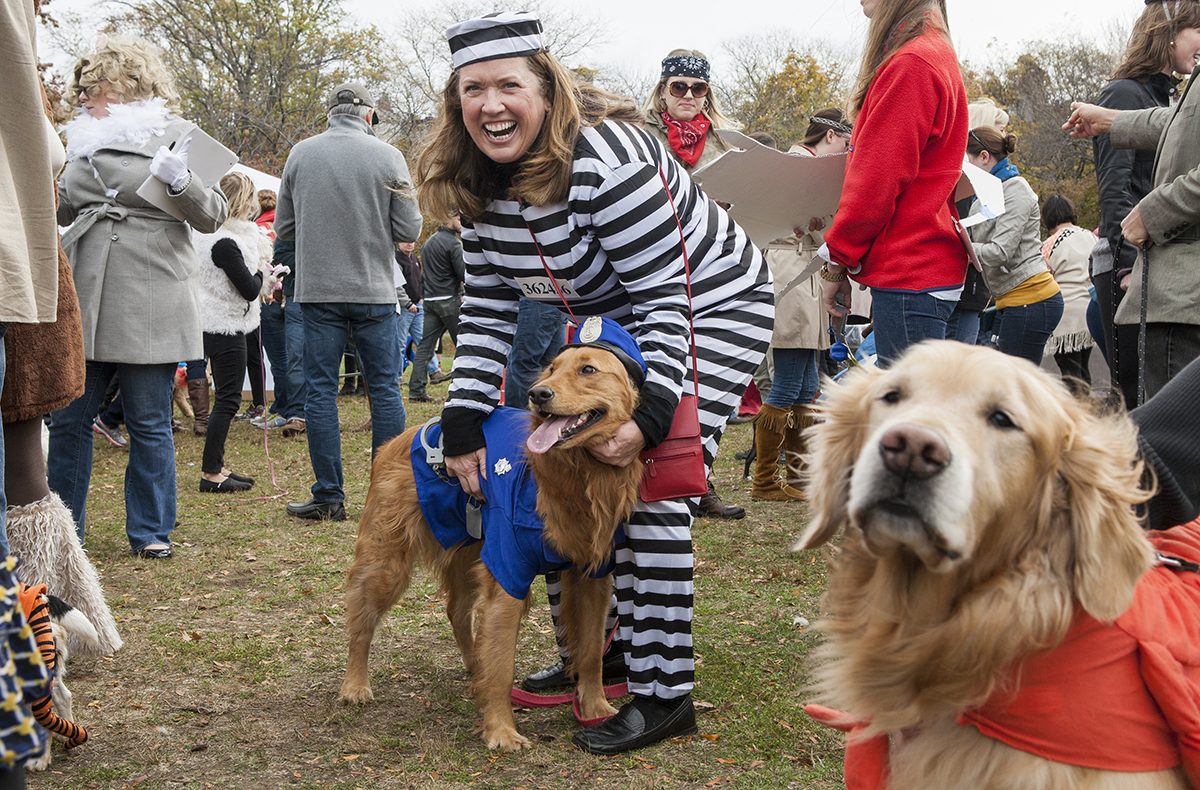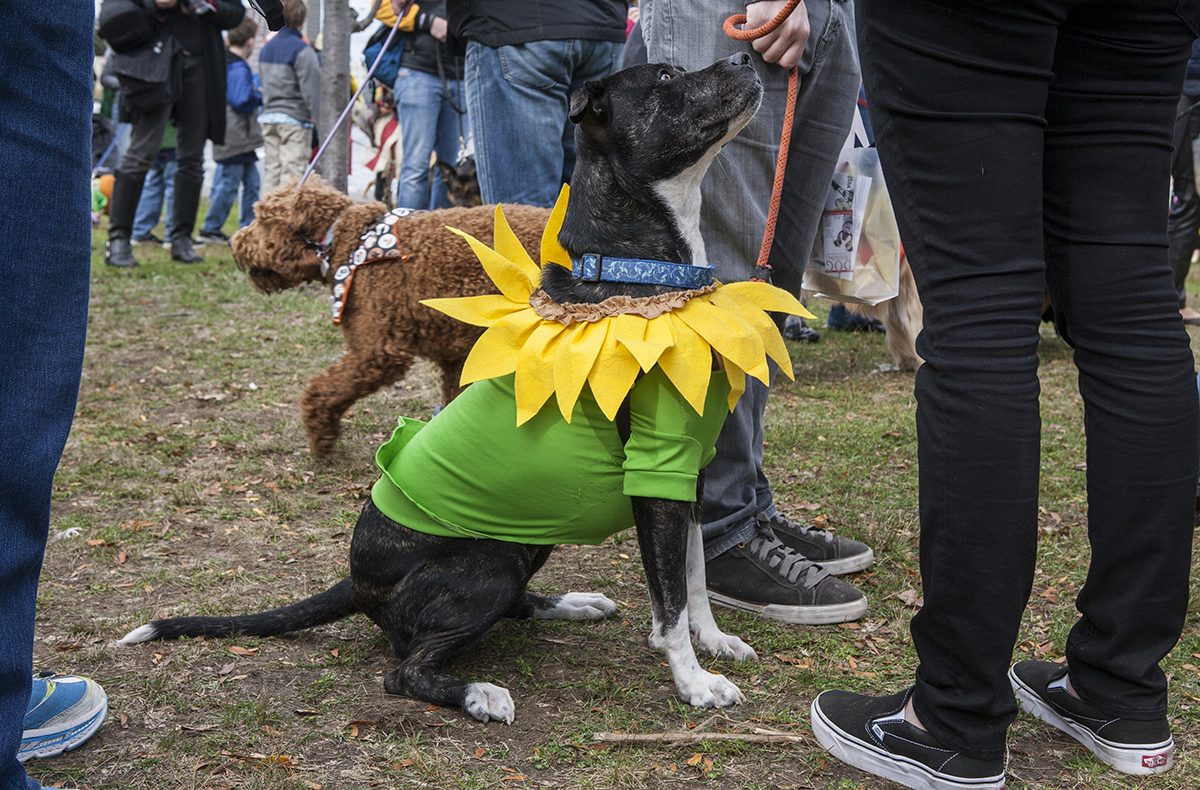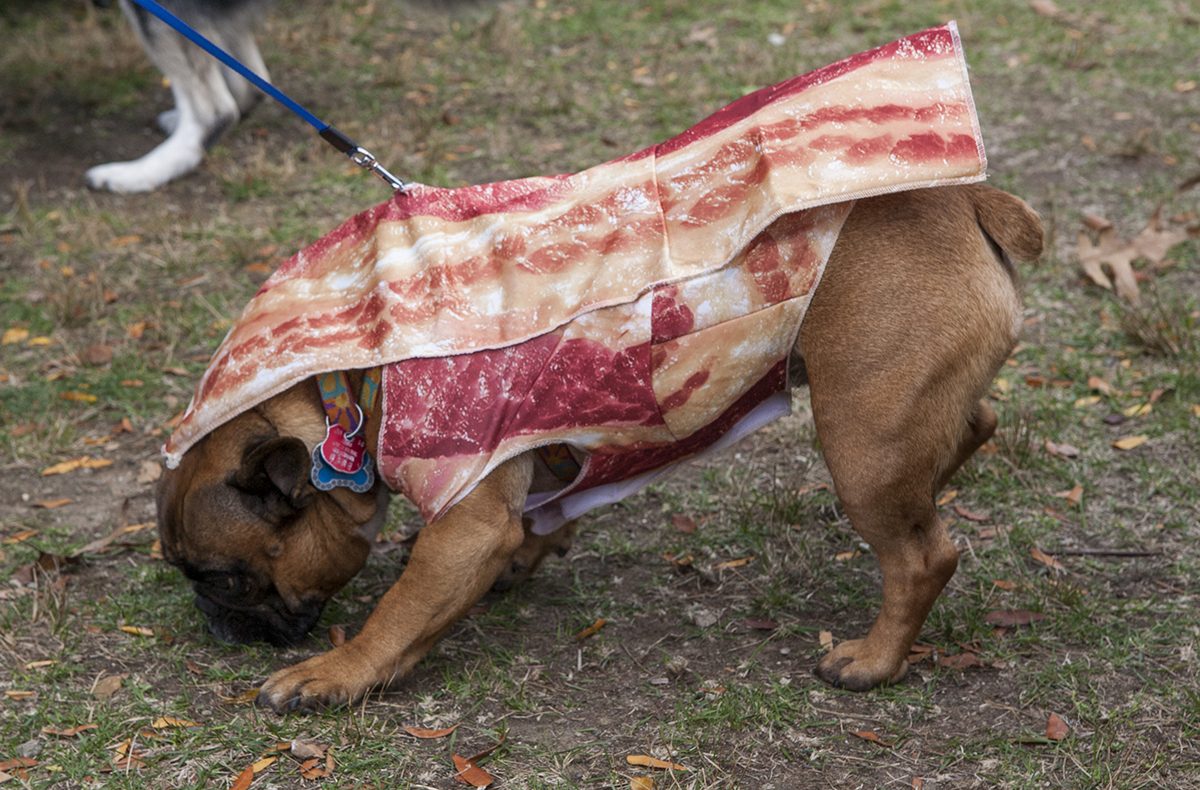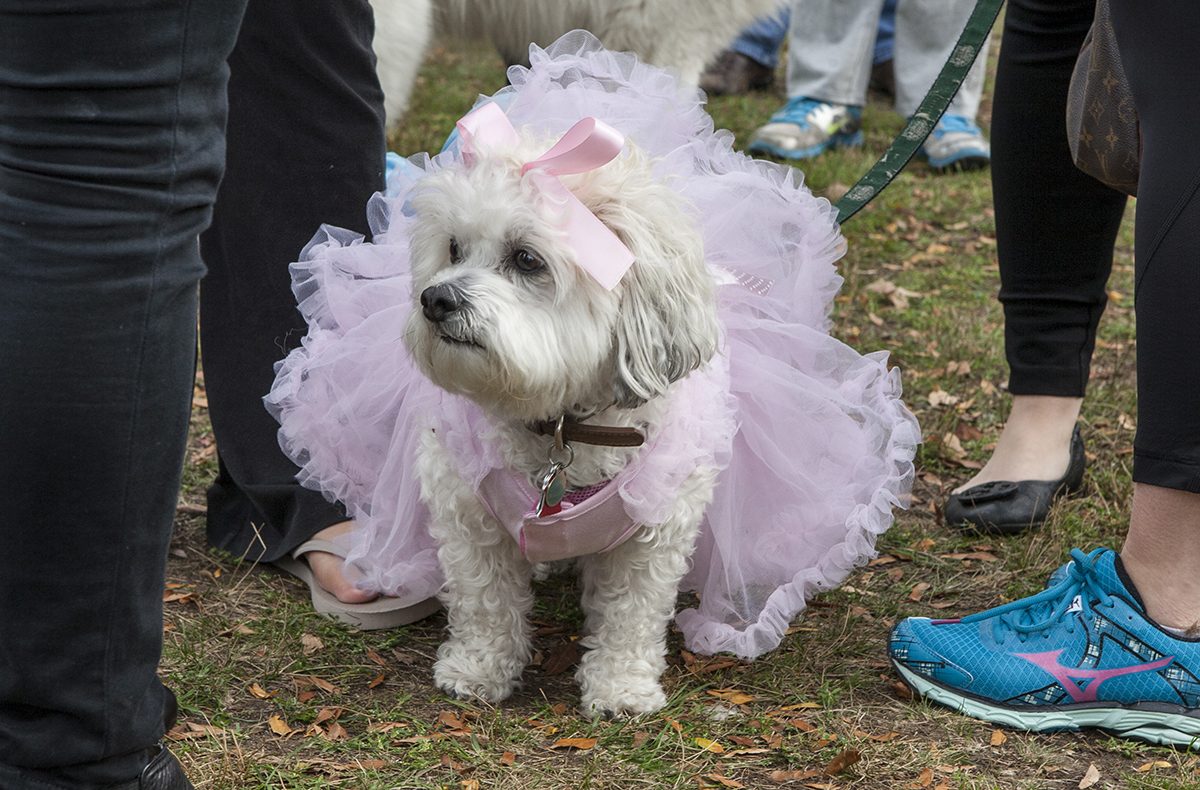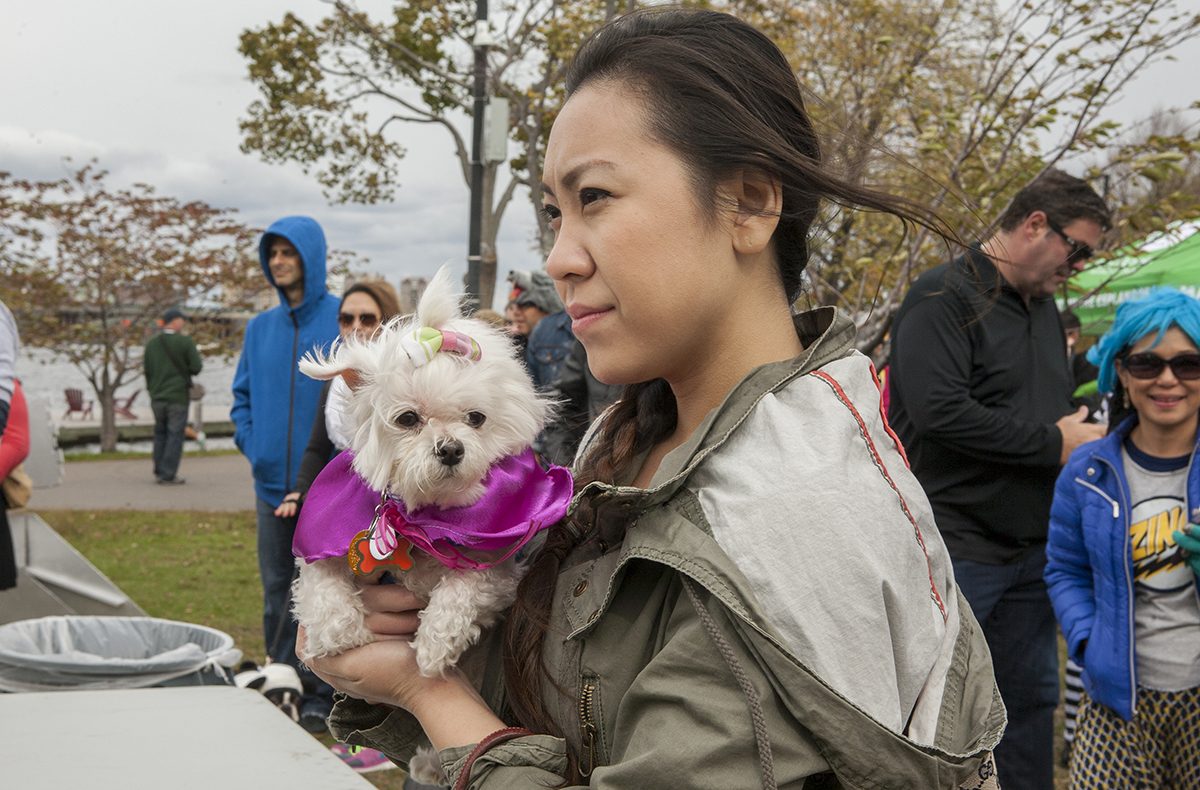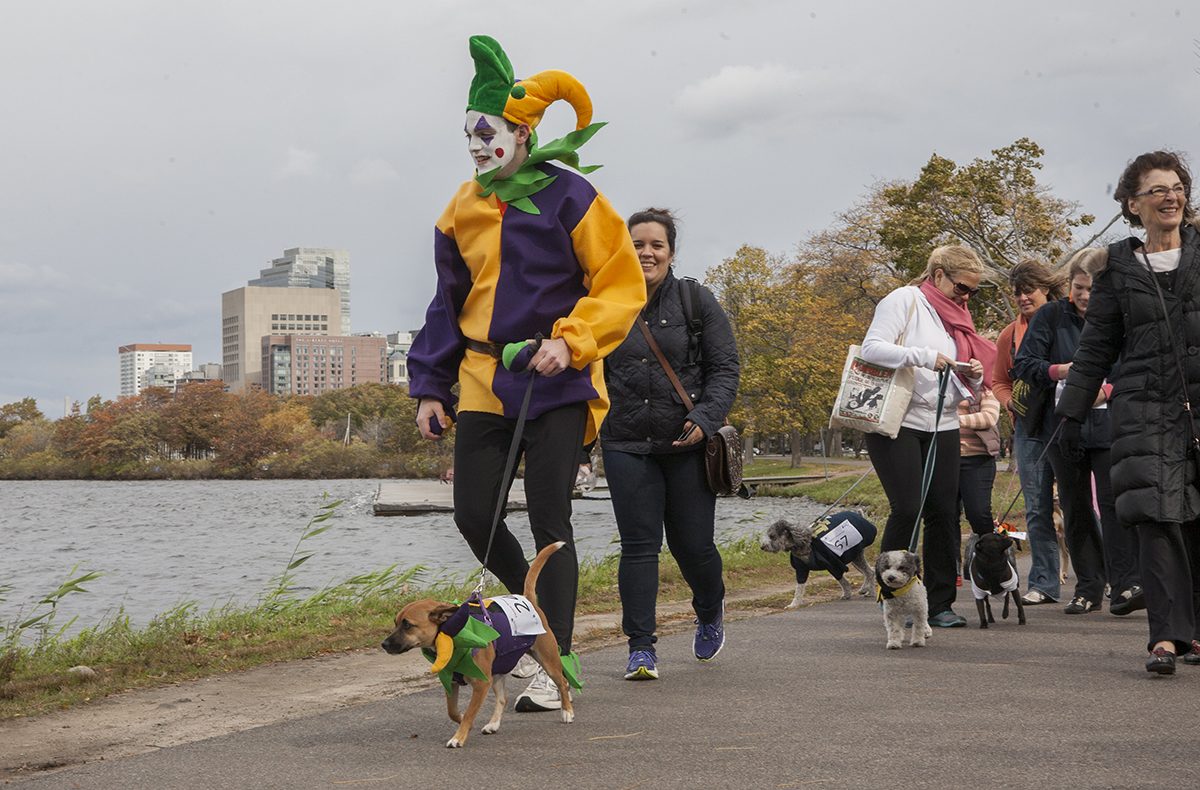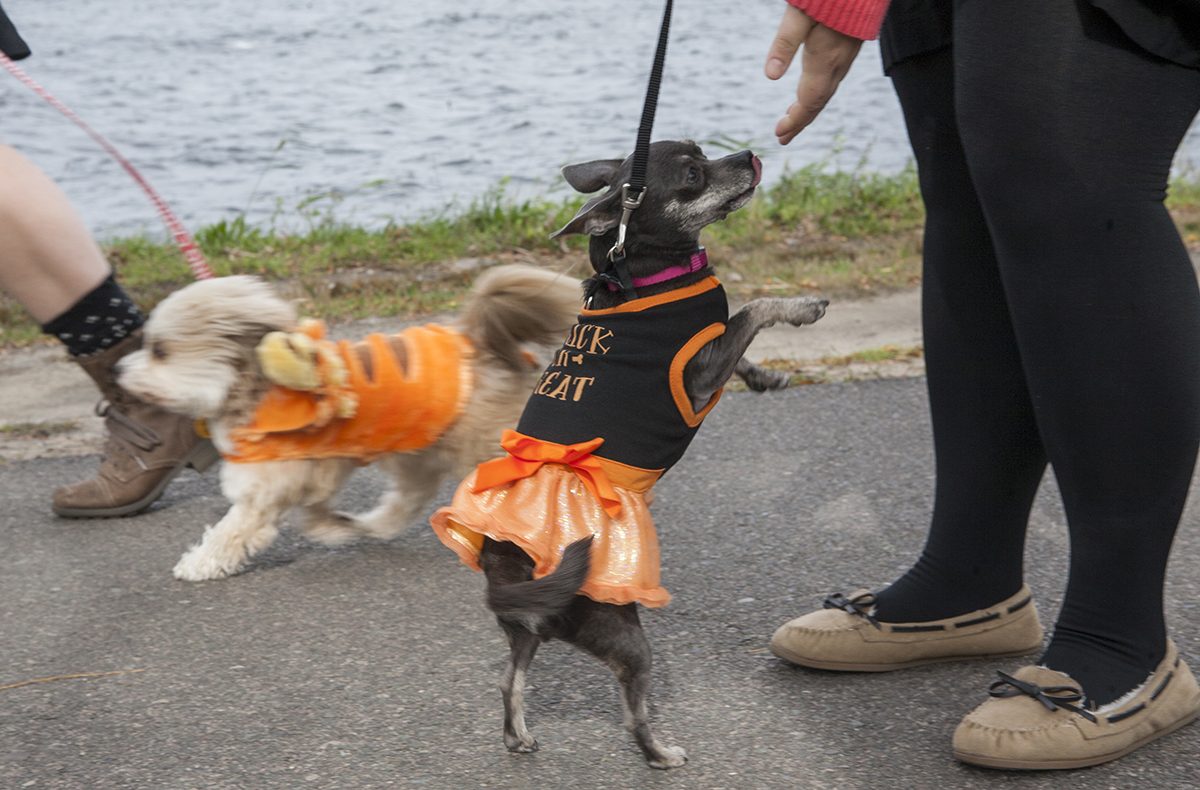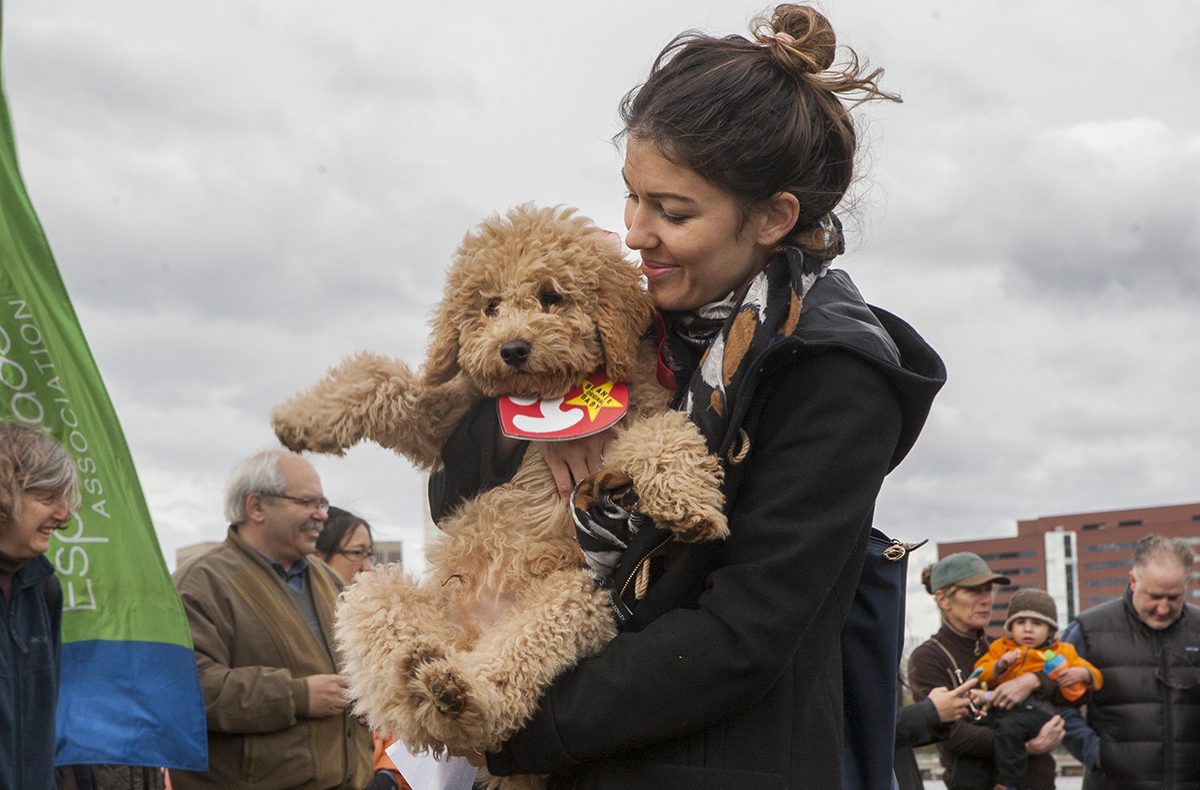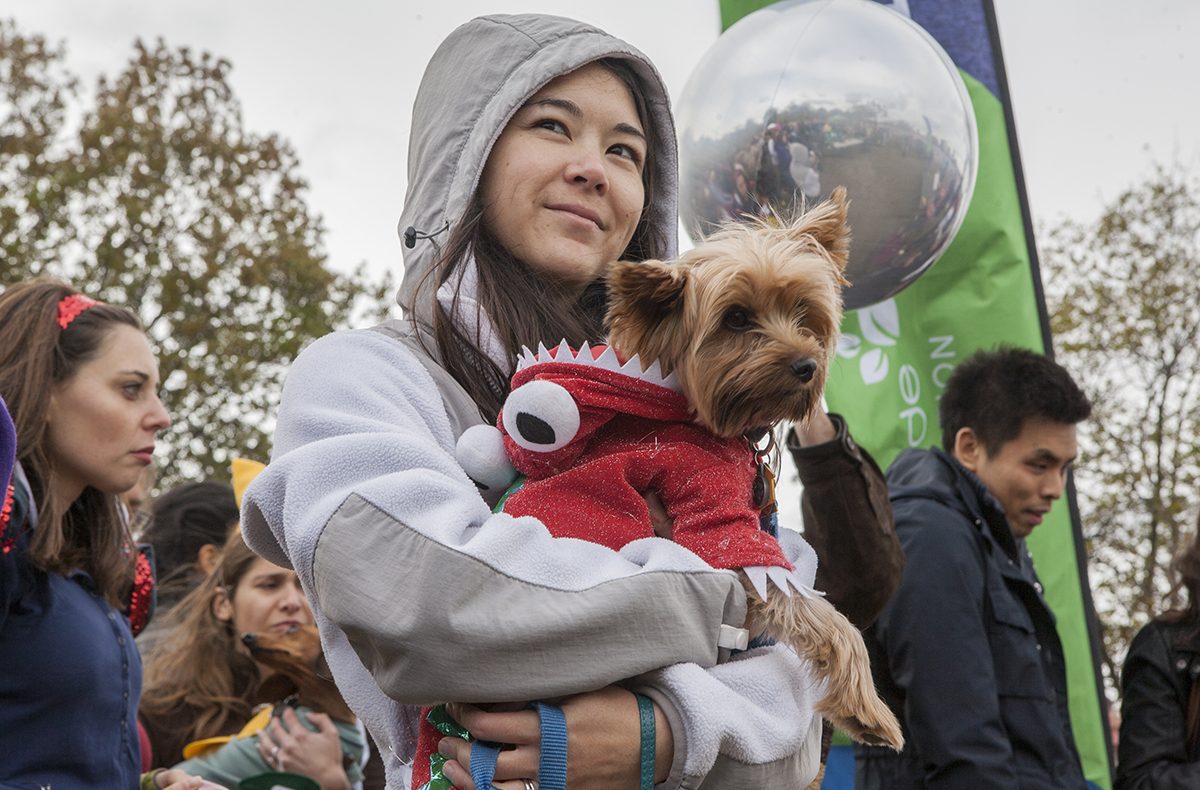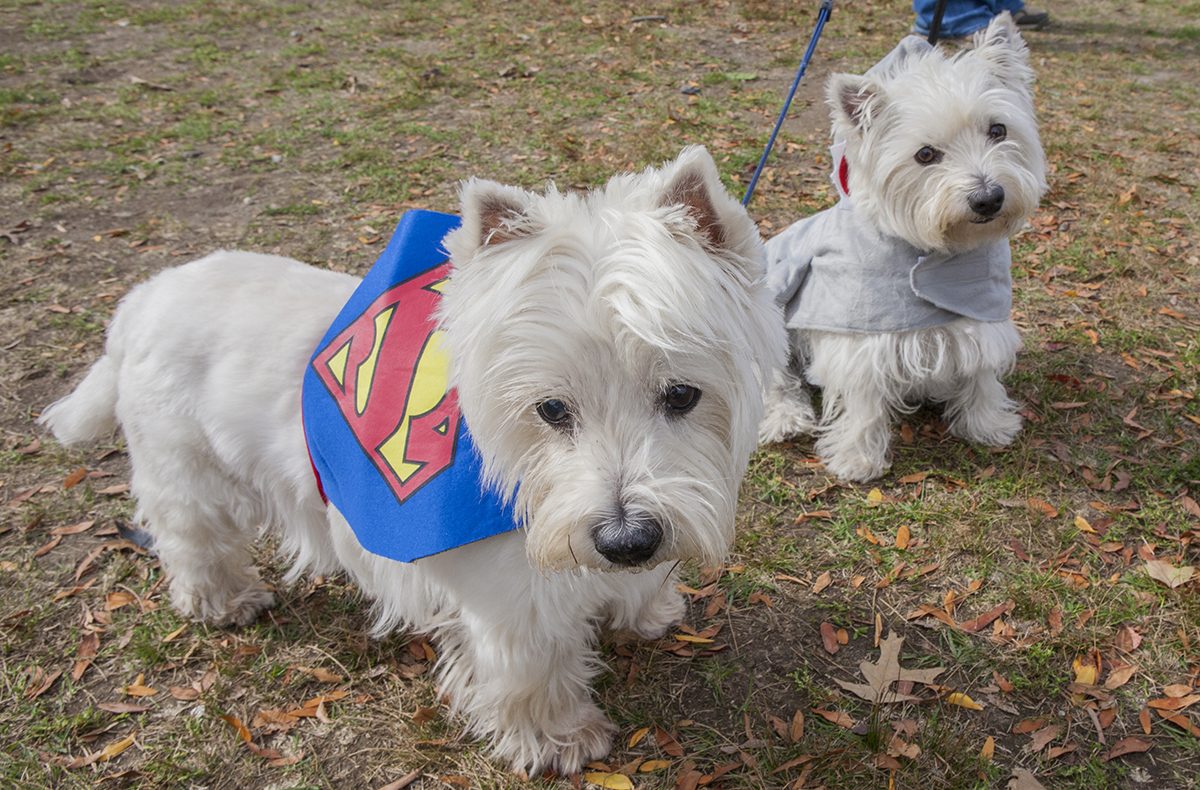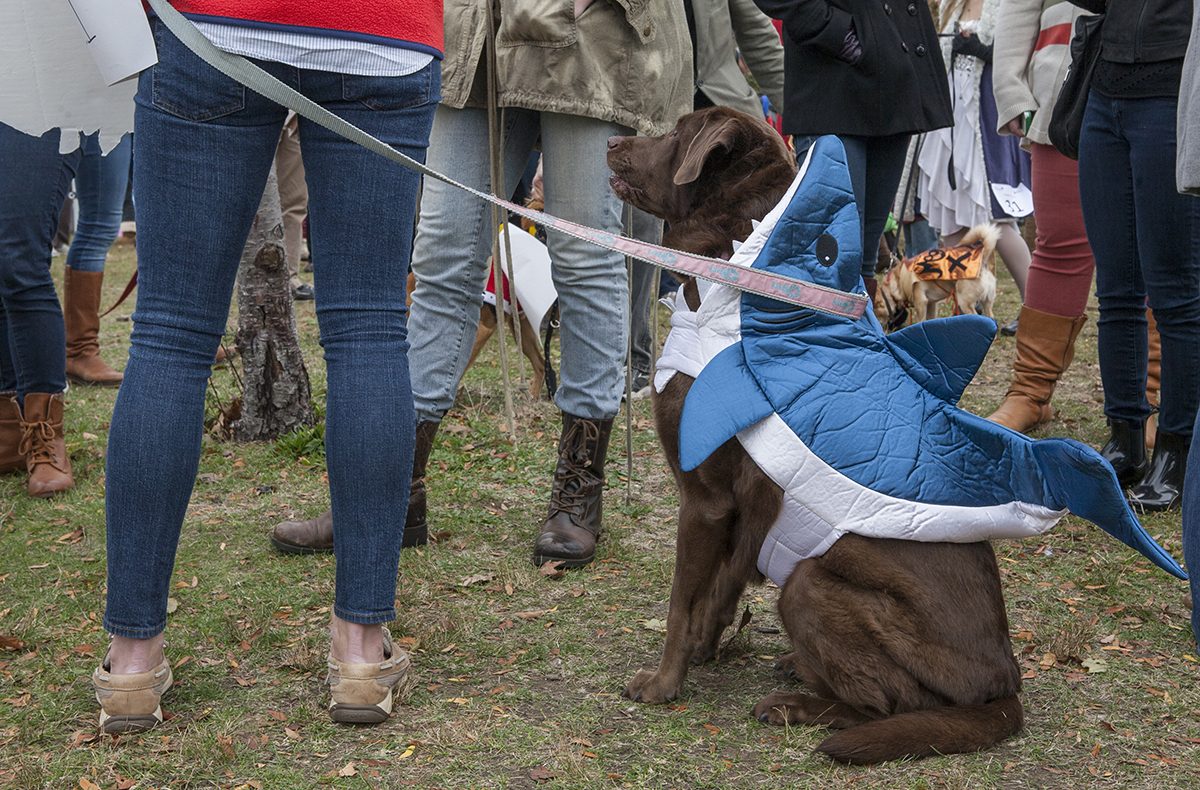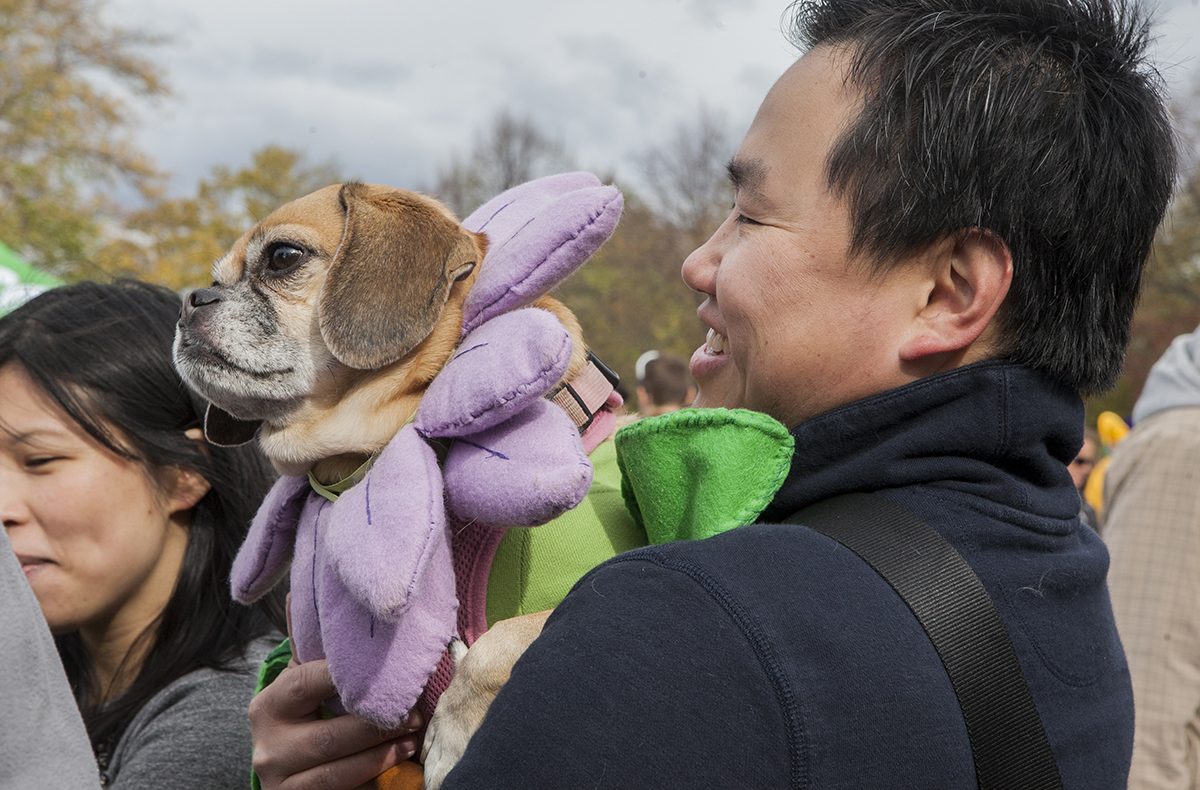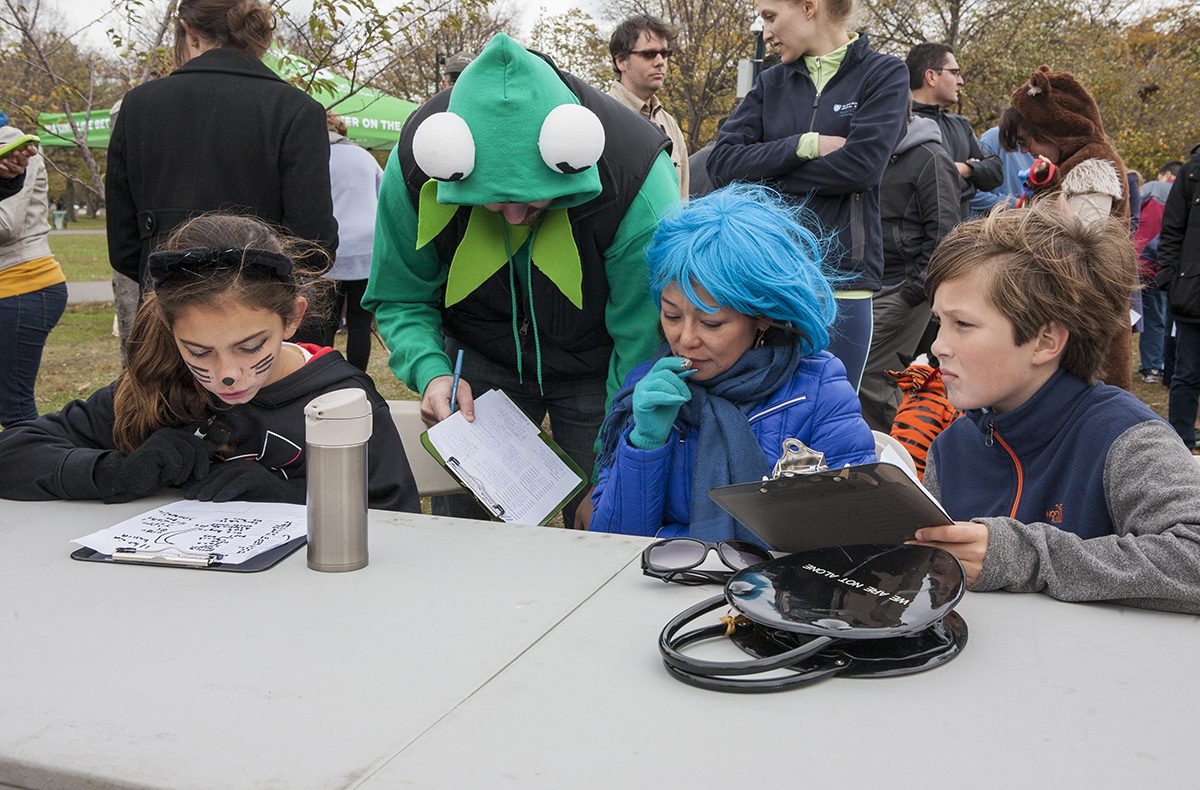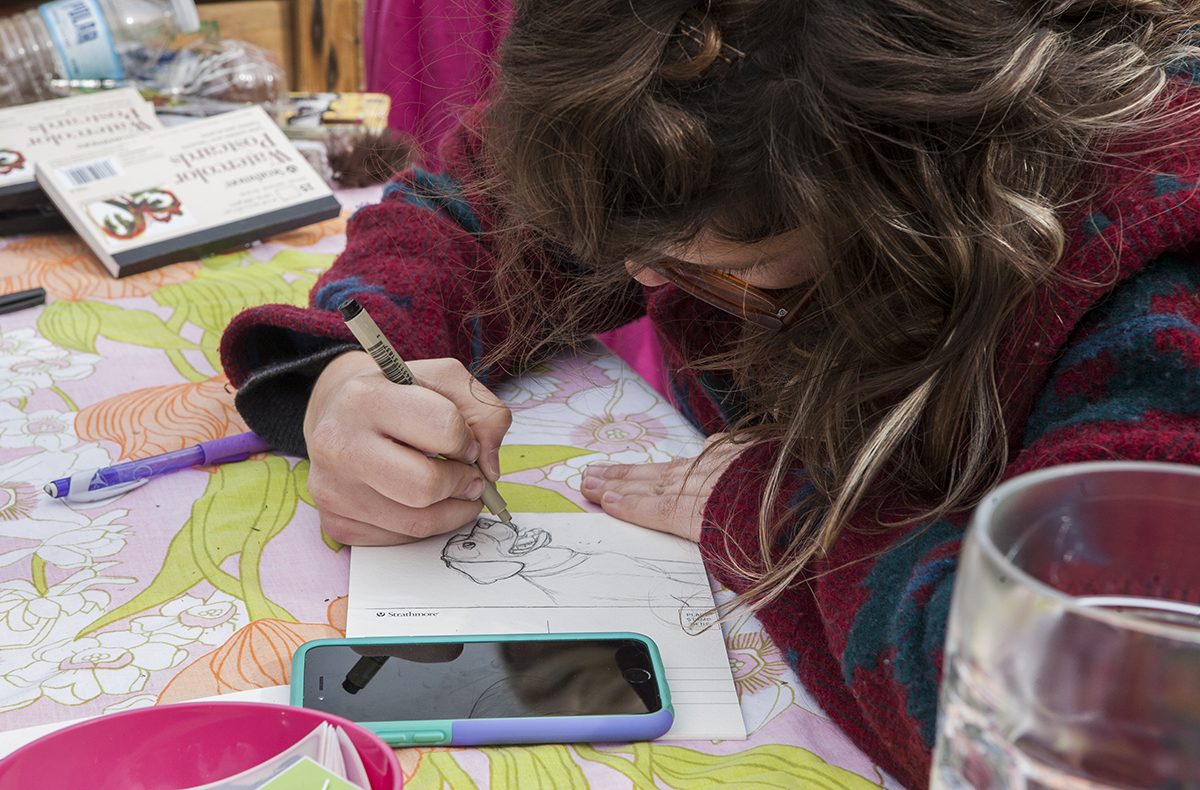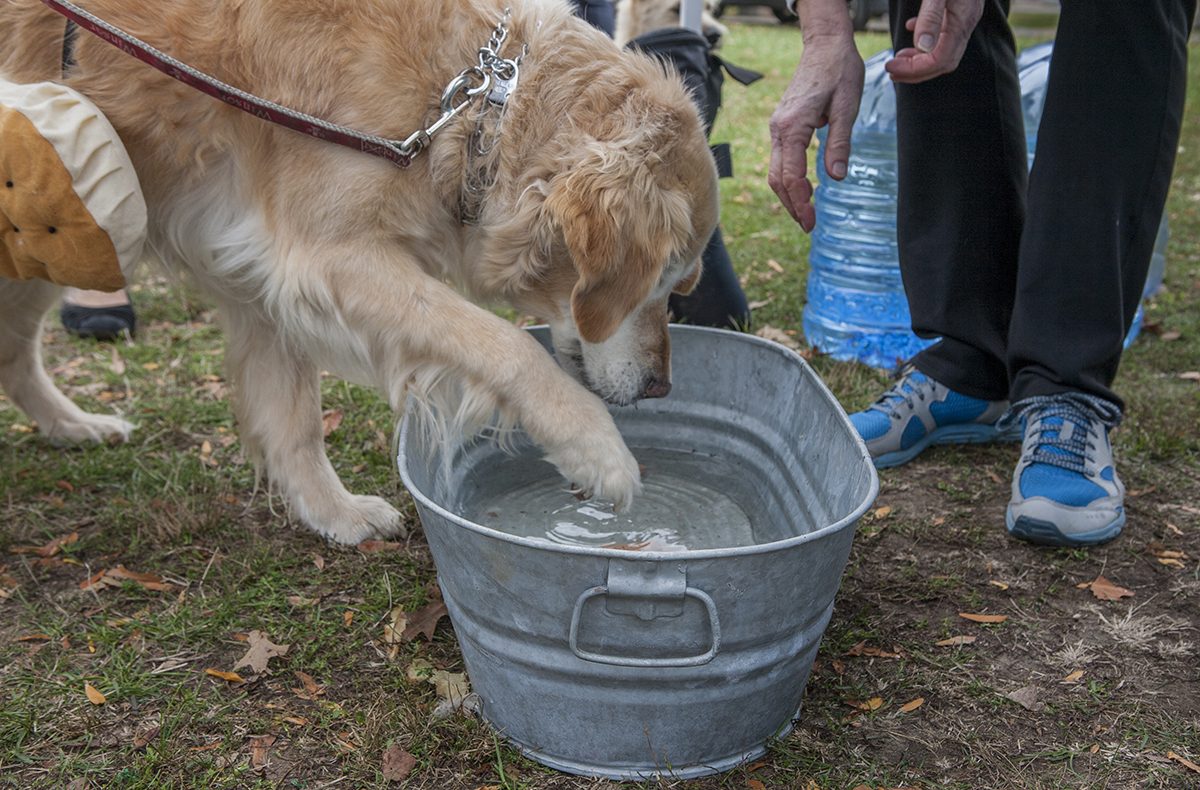 ---