Behind the Scenes at Boston Ballet's Nutcracker Costume Shop
The Boston Ballet's manager of costumes and wardrobe Charles Heightchew and his staff have been hard at work, making about 350 costumes—originally designed by Robert Perdziola for the company's 2012 revival—look brand new.
---
When the Boston Ballet dancers begin performing their annual rendition of The Nutcracker next week at the Boston Opera House, they'll be wearing the original costumes designed for the company's revival of the ballet in 2012, just as they did last year.
But there's a lot more happening behind the scenes.
Charles Heightchew, the Boston Ballet's manager of costumes and wardrobe, and his staff have been hard at work giving each costume a breath of new life, in an effort to make them appear brand new on stage. There are about 350 costumes to be refurbished for The Nutcracker, made for multiple casts—all by Heightchew's staff of only 13, excluding temporary hires.
"I have an amazing group of people that work in the shop. They care tremendously about what they're doing, and I'm constantly amazed at what they do," he said, sitting in an office tucked away in the back of the costume shop, which itself is tucked away inside the Boston Ballet's headquarters in the South End. "Everybody really invests time in making sure that the production looks as absolutely good as it can because they love the dancers."
A personal love for the ballet is what originally drove Heightchew, who graduated college with a degree in art history and worked in the commercial photography field for a few years, to switch industries. His mother taught him to sew as a teenager, but he had no formal education or training in costume design. Despite this, he managed to secure a job as a stitcher at the Louisville Ballet, and then worked for opera companies for a few years before moving to Boston in 2008 to join the Boston Ballet's costume shop.
"I somehow convinced [the Louisville Ballet] that I could do it, and then I got in the shop and worked with really great people. It was kind of the first time that I was really challenged, but everything made sense and really kept me intrigued and wanting to do more work," he said. "To this day, it's still a way for me to get to participate in ballet because I was never a dancer and couldn't ever be a dancer. That's what kept me involved."
For the past couple of months, Heightchew and his staff have been problem-solving—securing hooks, making alterations, repairing tears, even working a stretch band into a costume for a pregnant dancer. As the company roster changes every year, appropriate changes must be made to the costumes. The Nutcracker features almost 100 roles for children in each production, so the costume staff often oversee fittings for many young dancers' first roles in a professional ballet.
"They're generally very excited about it. It's a little chaotic sometimes—the younger the kids are, the more rambunctious they are," Heightchew said. "But we fit every single kid, and we take those fittings just as seriously as we do the dancer fittings because we want them to look just as good as the dancers do."
The Nutcracker costumes were originally designed for the Boston Ballet's reimagining of the ballet in 2012, the first collaboration between artistic director Mikko Nissinen and designer Robert Perdziola, who have since teamed up again for the company's production of Swan Lake. For the new Nutracker, Perdziola implemented a palette of muted pastels and deep jewel tones rather than the old production's more neon and electric colors, as well as dresses for the Christmas Eve party scene that are more elegant and take up less space on the Boston Opera House's stage—as opposed to the puffier dresses designed for the ballet's original venue at the Wang Theatre.
Perdziola added a personal touch to many of the costumes, hand-tipping some with metallic paint and hand-inking patterns on others. While he attends rehearsals every year, he is not as involved in the costumes' refurbishment. Still, Heightchew, on a quest to make the costumes last for a decade—or two, or as long as they can—likes to seek his advice during the fitting process.
"We're making a big investment in the product that we have and want it to look fresh every year, but it's really important to me and the staff that we really make it look the way [Perdziola] wanted it to look," he said. "We're trying to keep in mind as best as we can what his vision was for it and make those decisions so that it continues to look like what it was designed to be."
---
Boston Ballet's Nutcracker Costume Workshop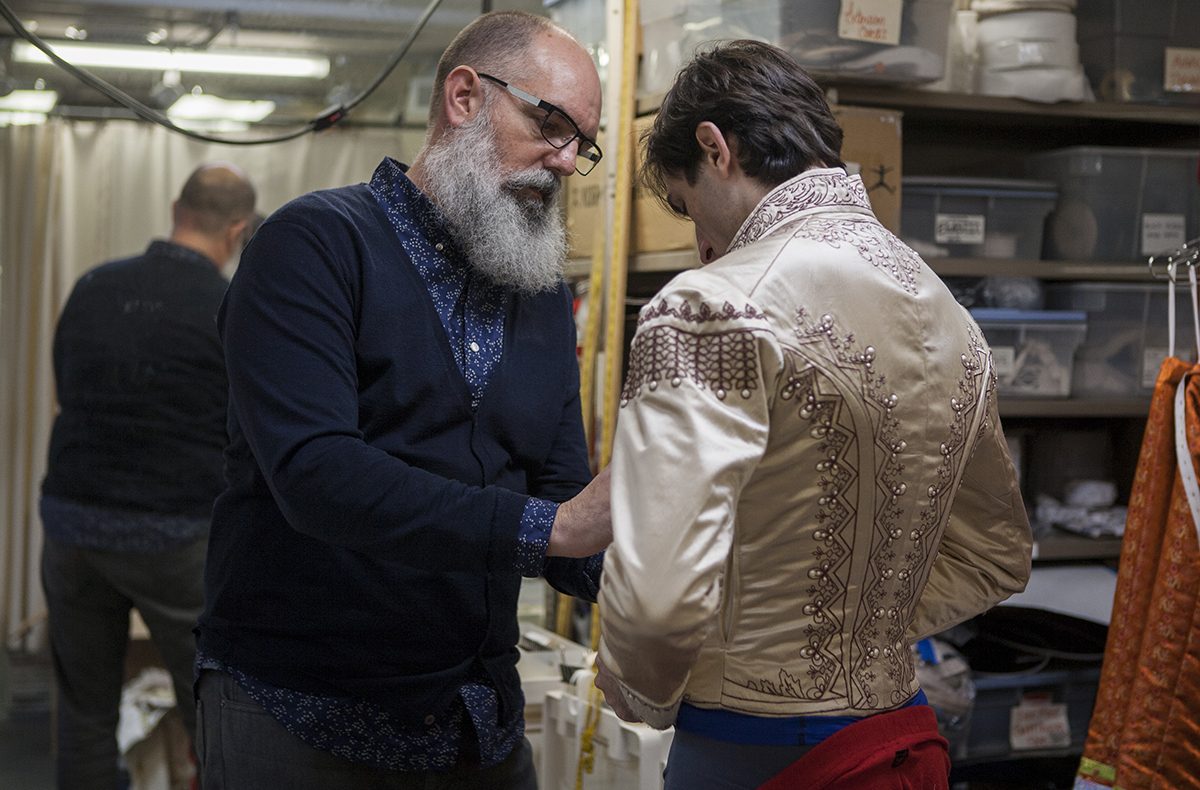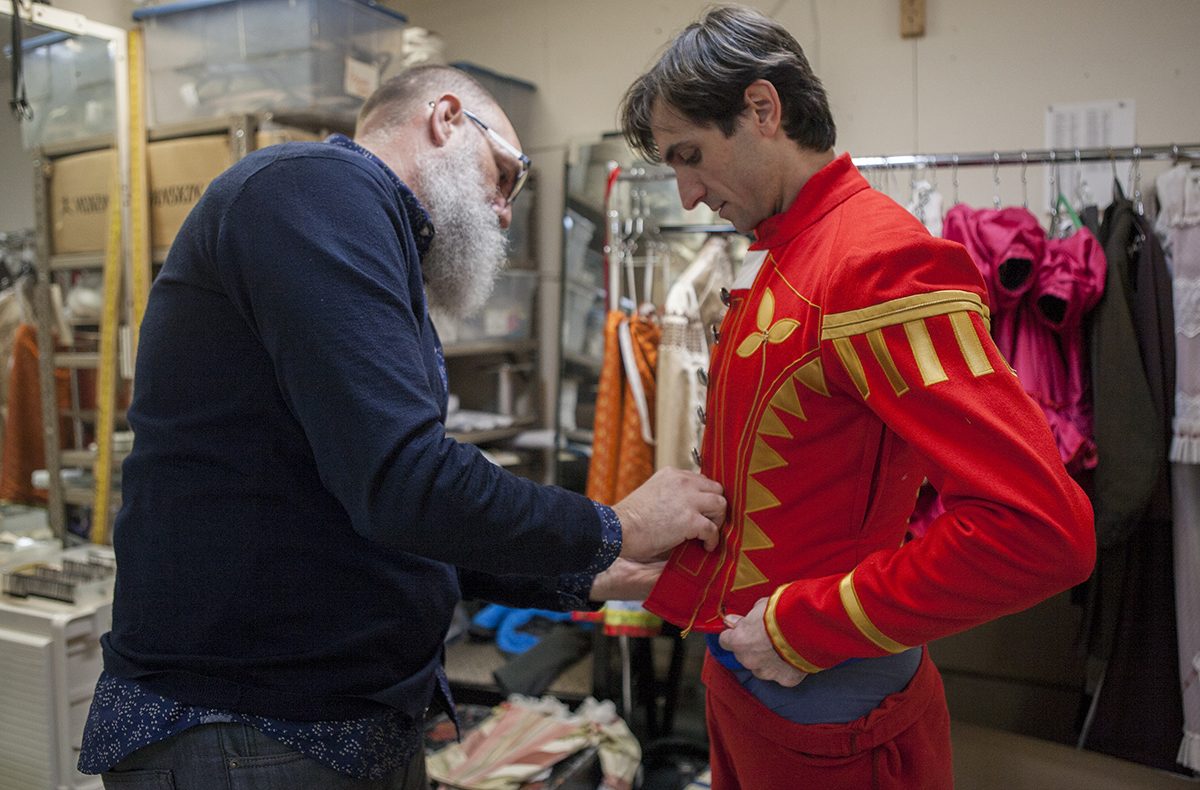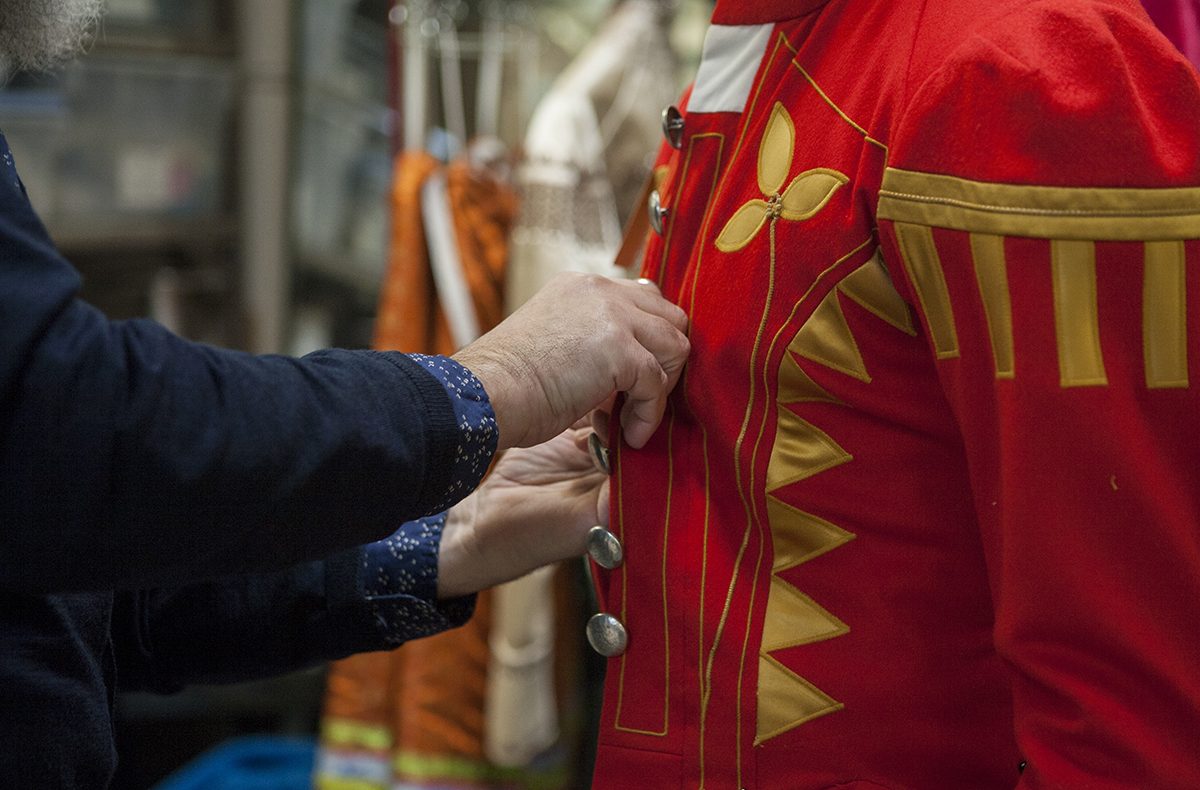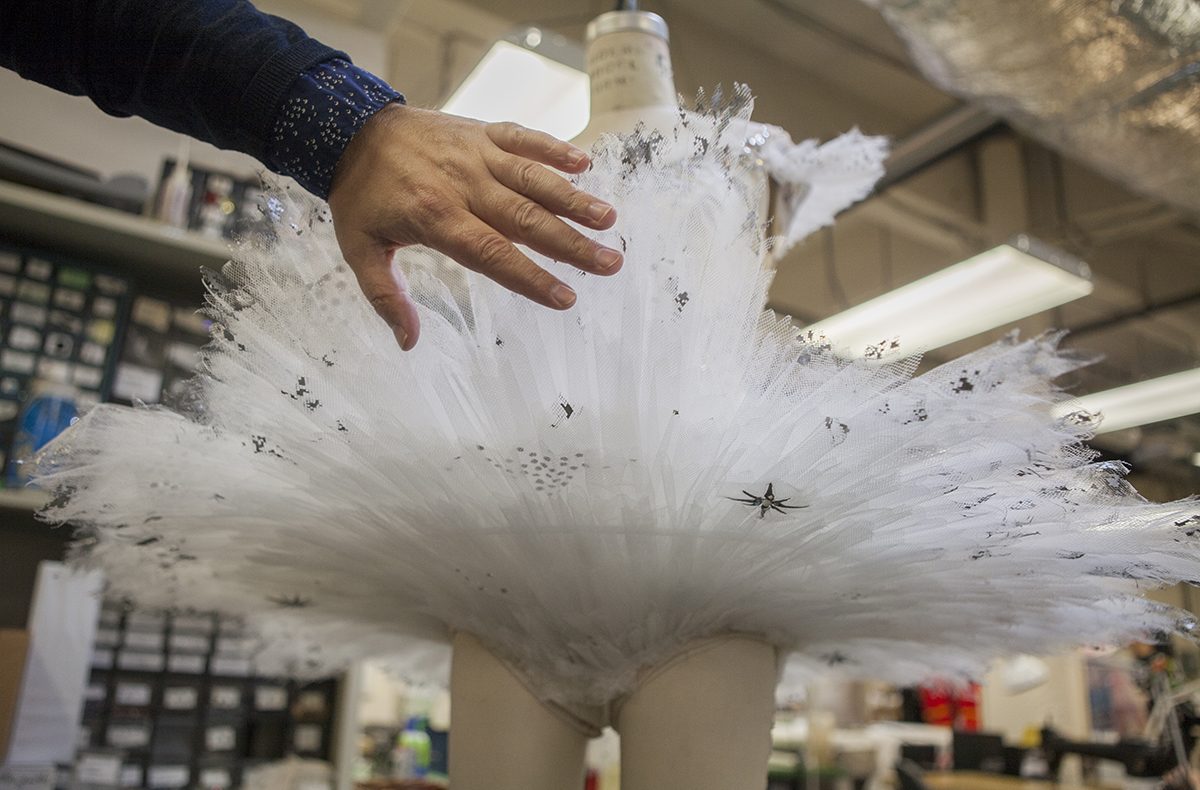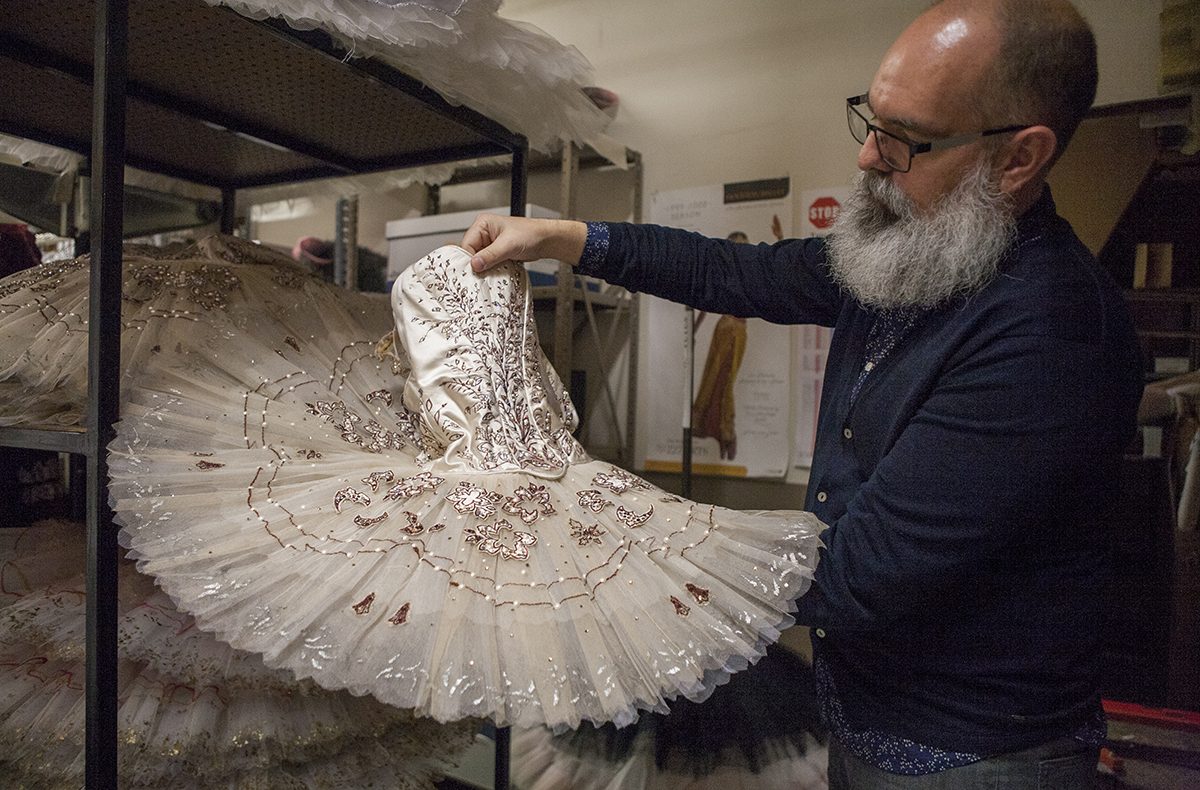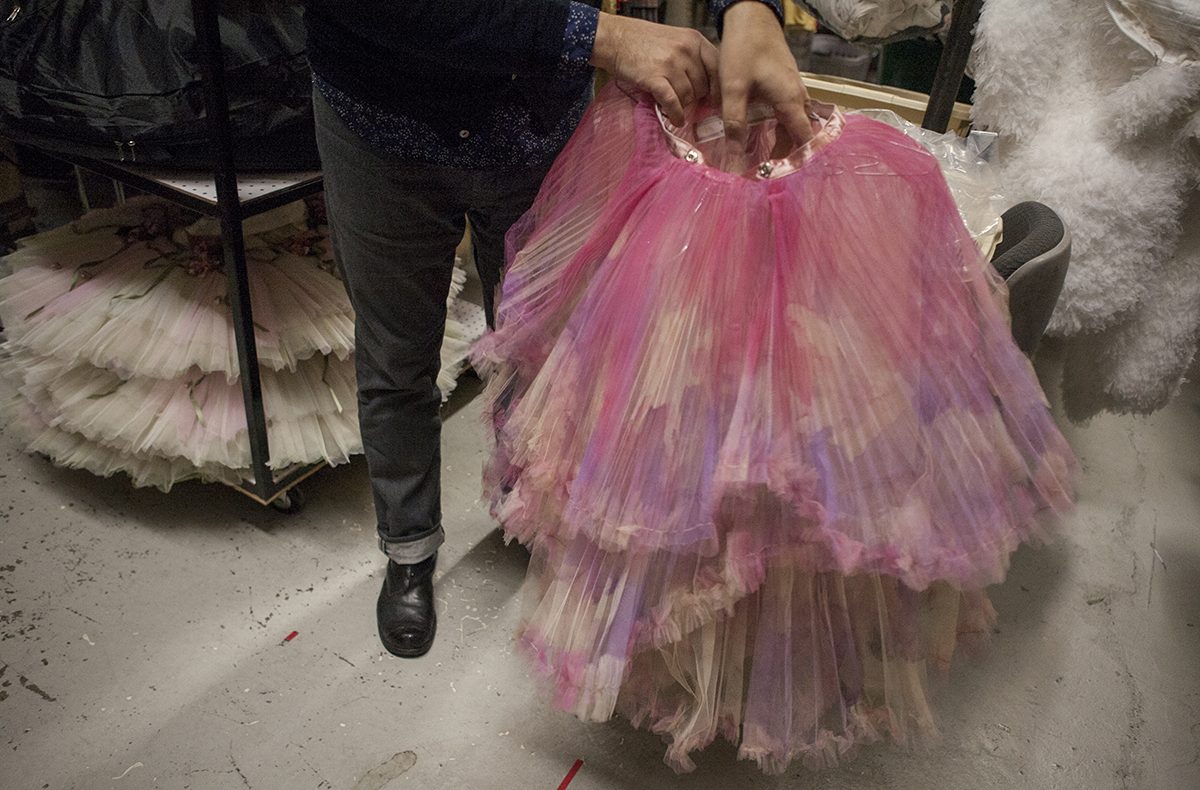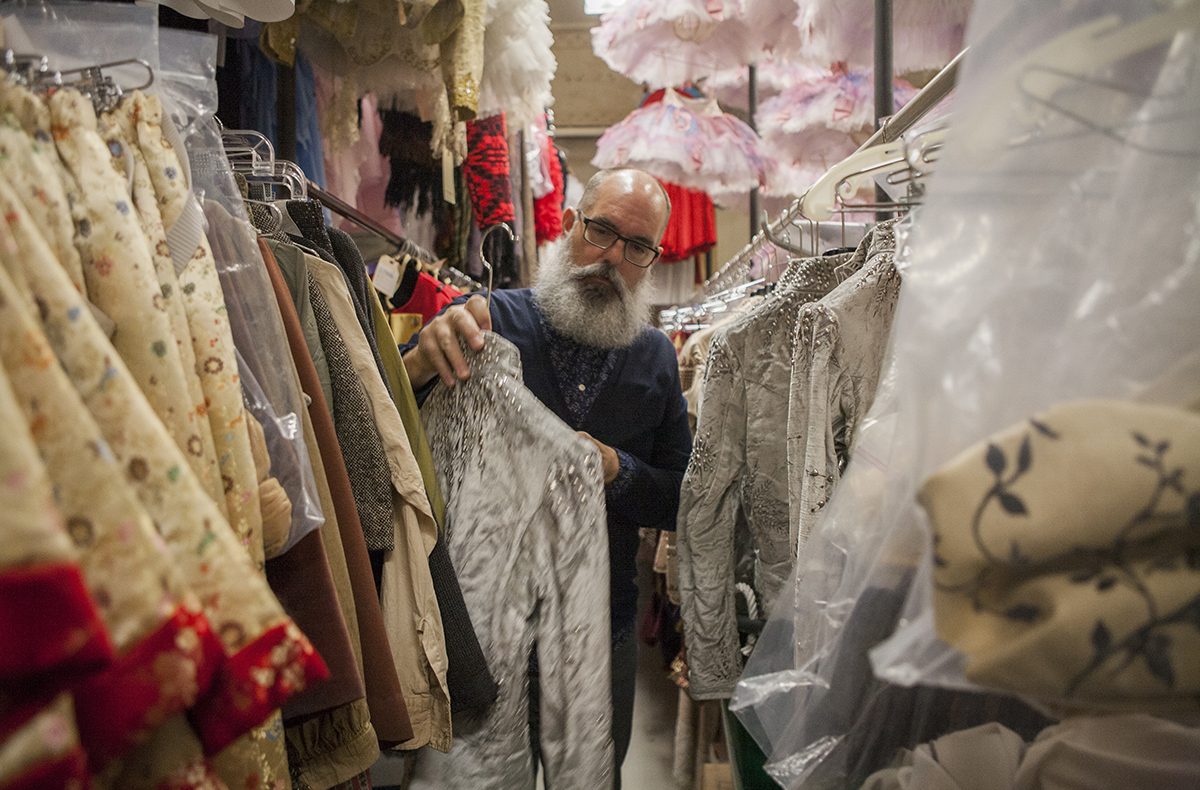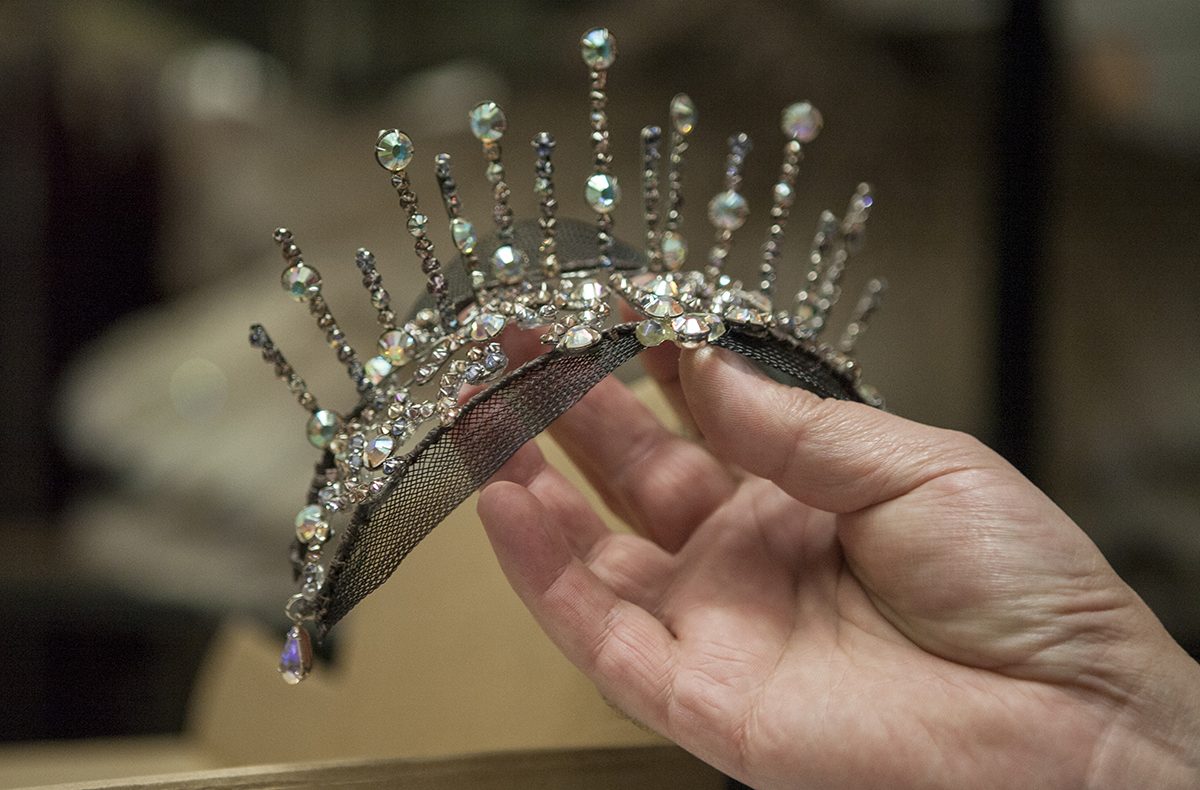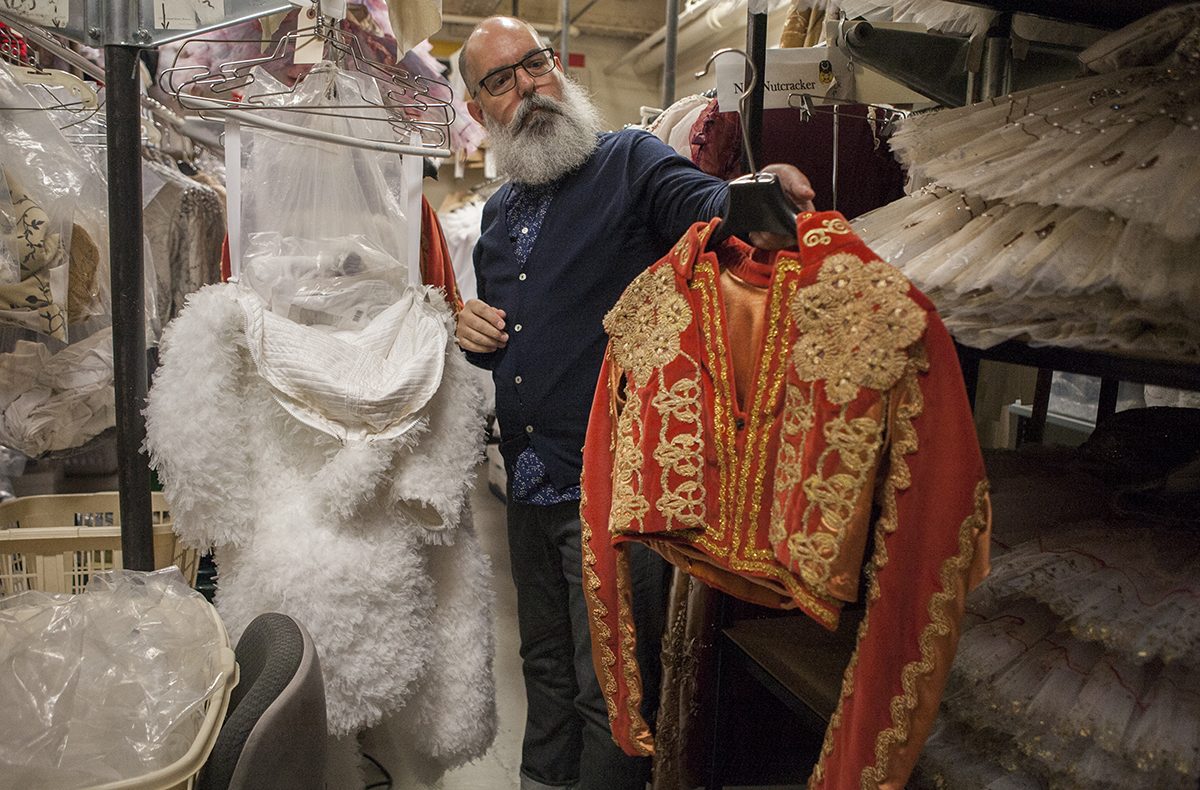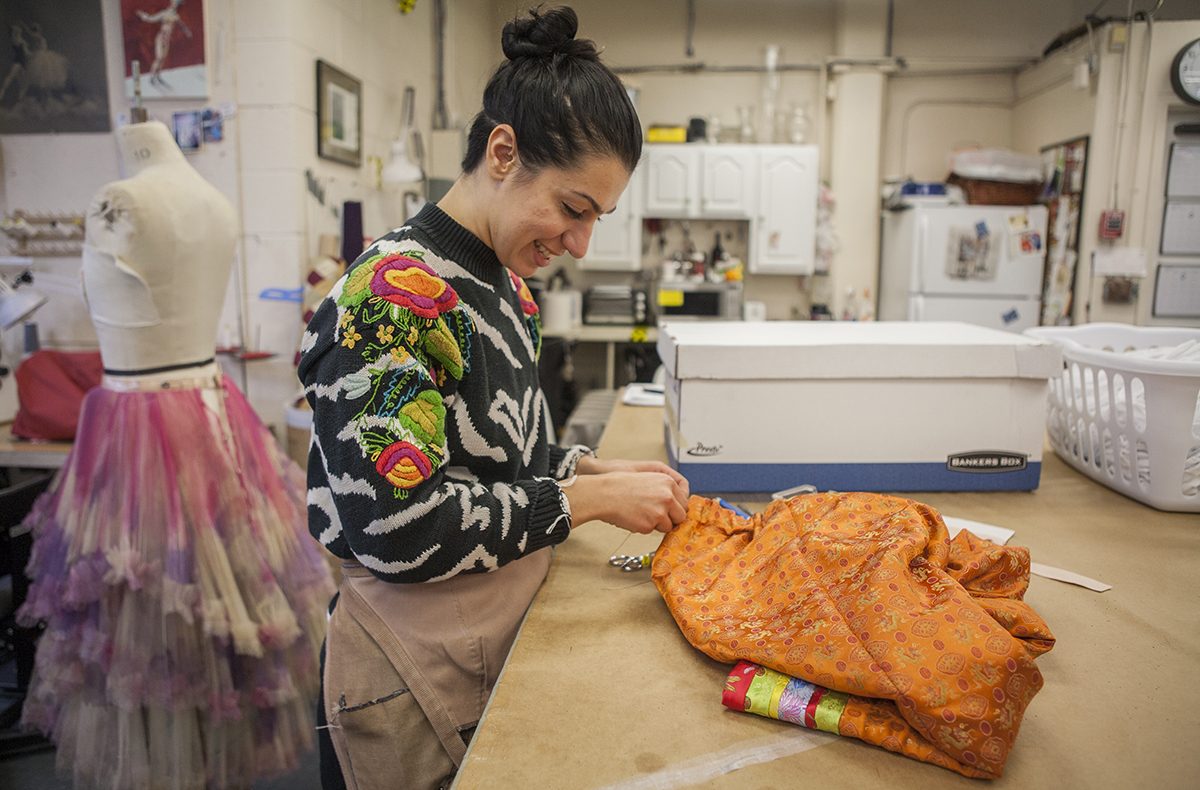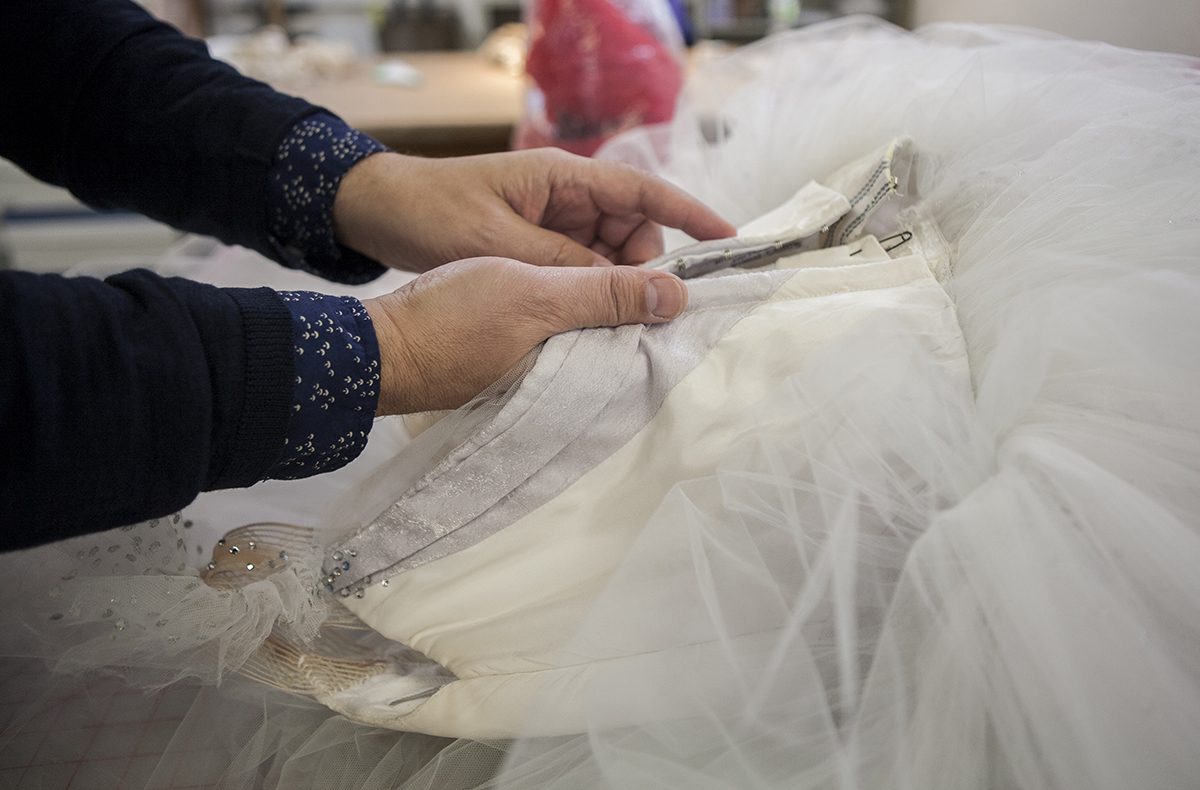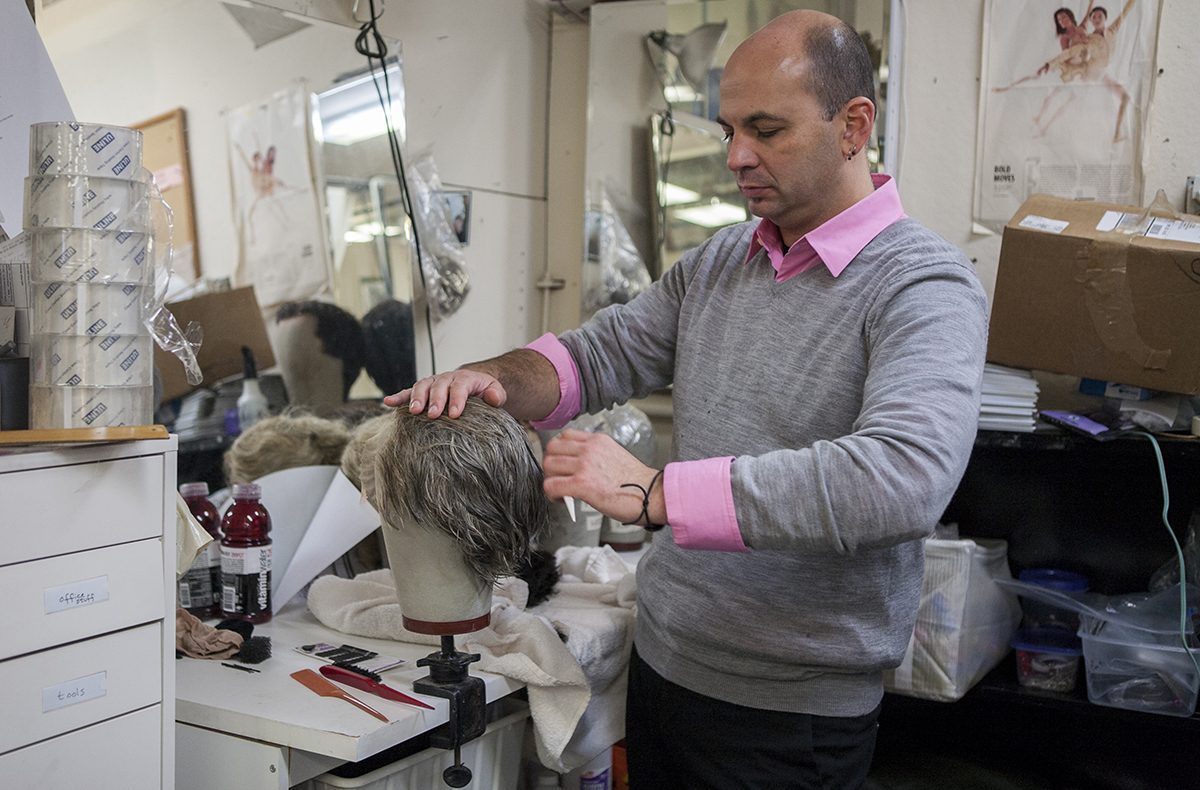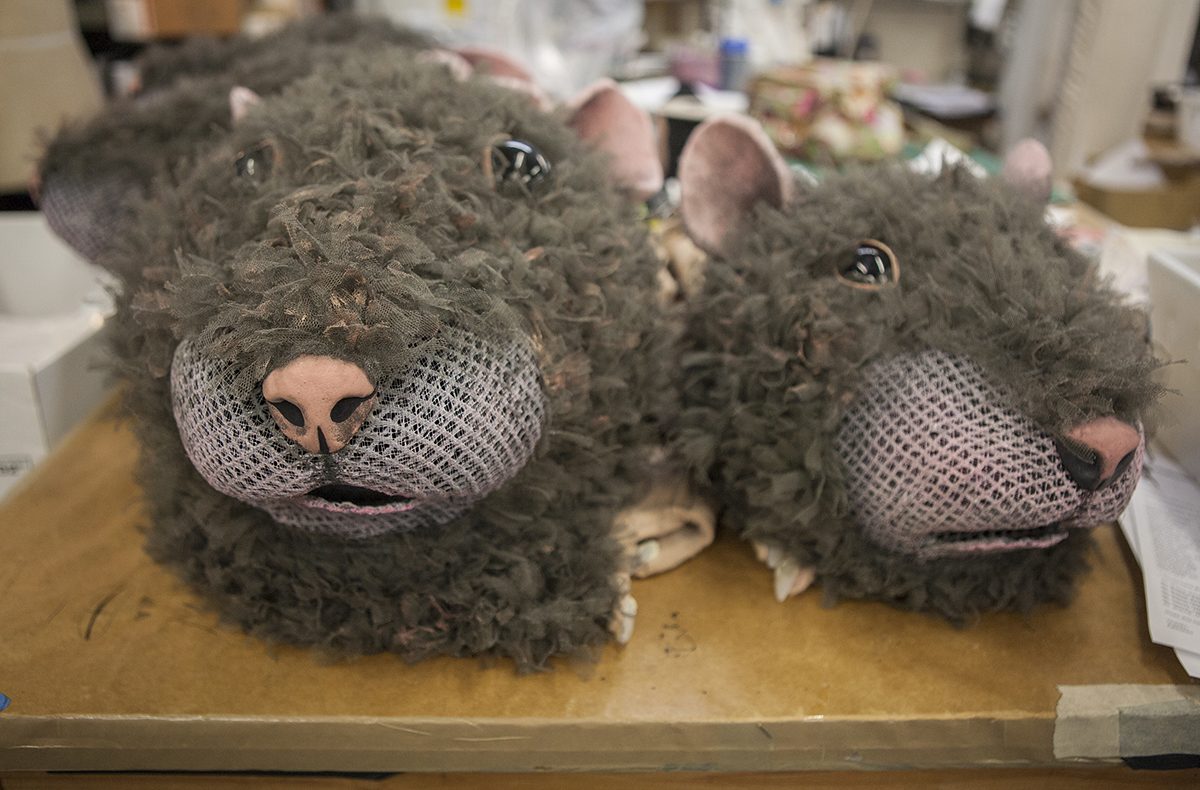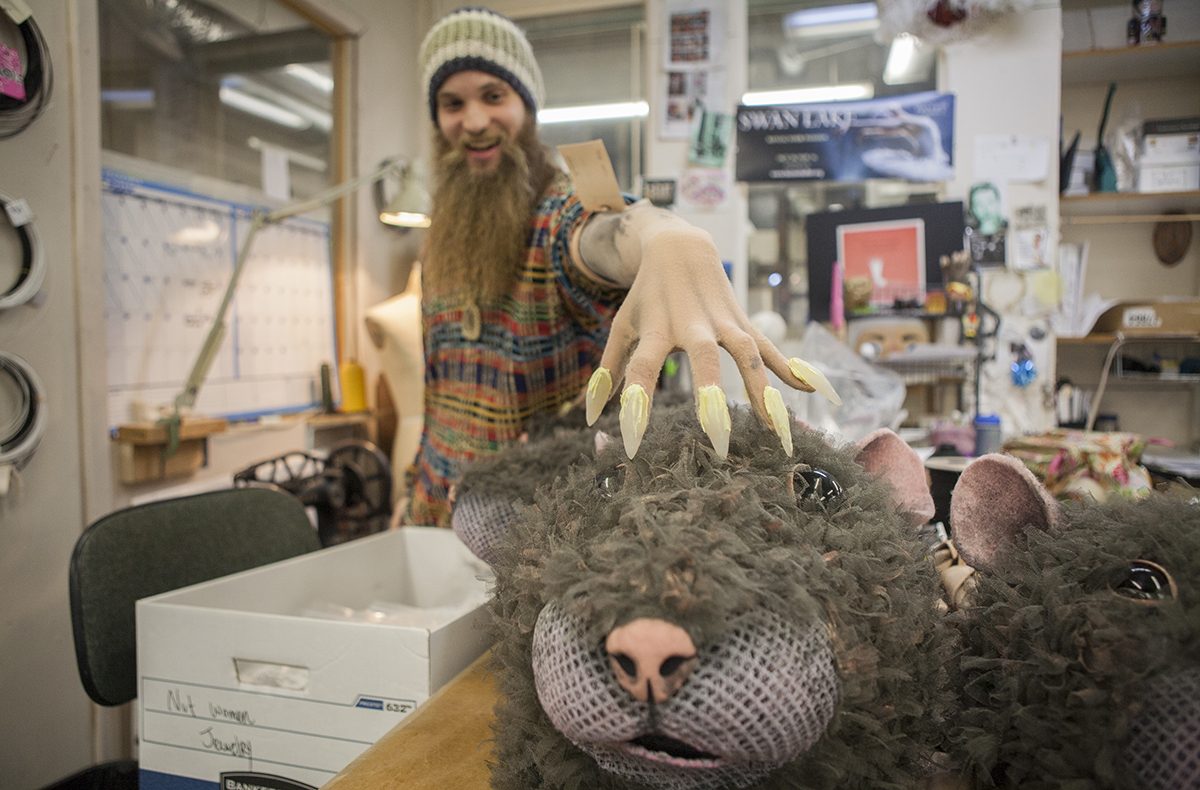 The Boston Ballet's production of The Nutcracker will premiere Friday, November 28, and run through December 31. For tickets and more info, visit bostonballet.org.
---