CDRC's 2014 Gingerbread House Competition On View at BSA Space
Sweet digs!
---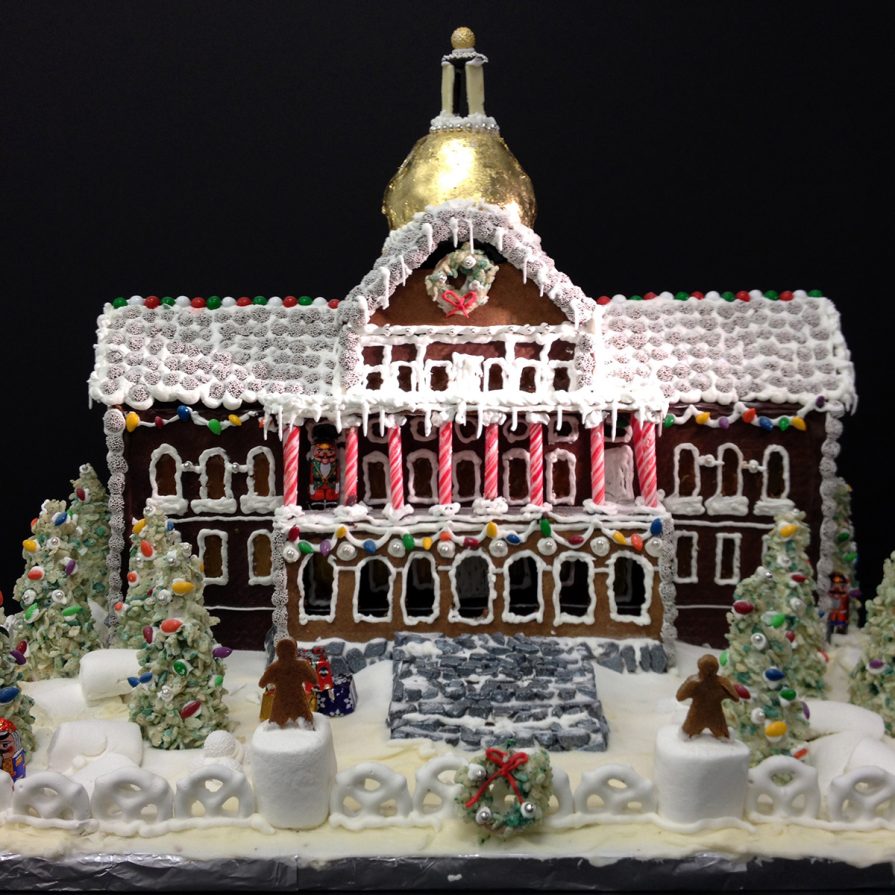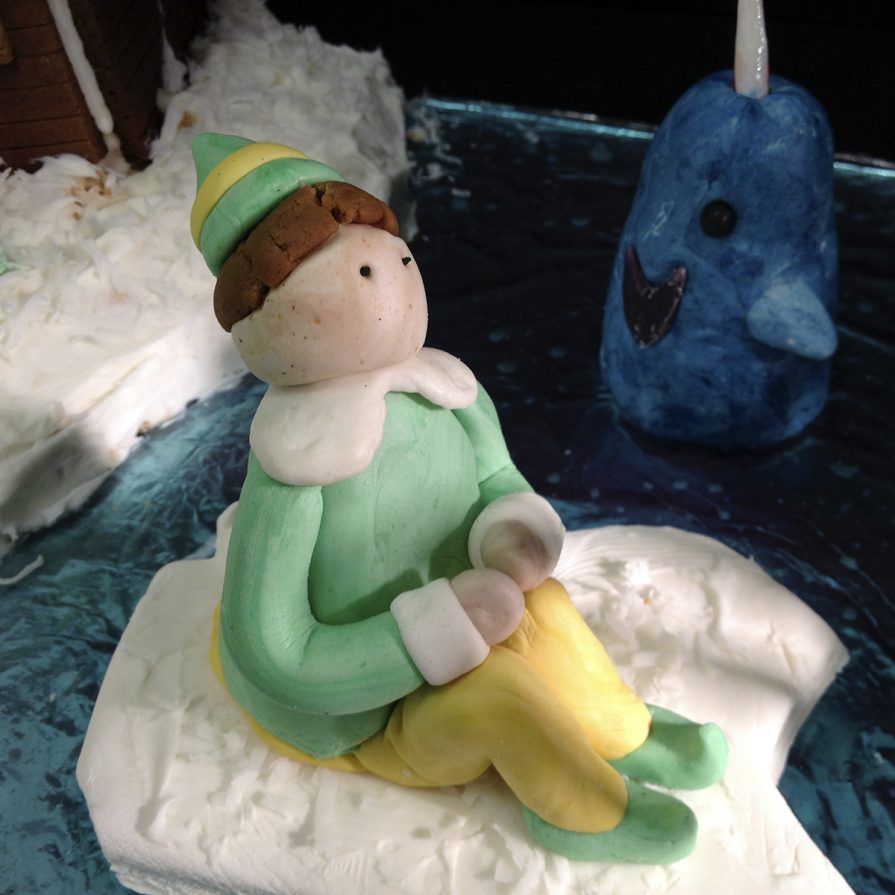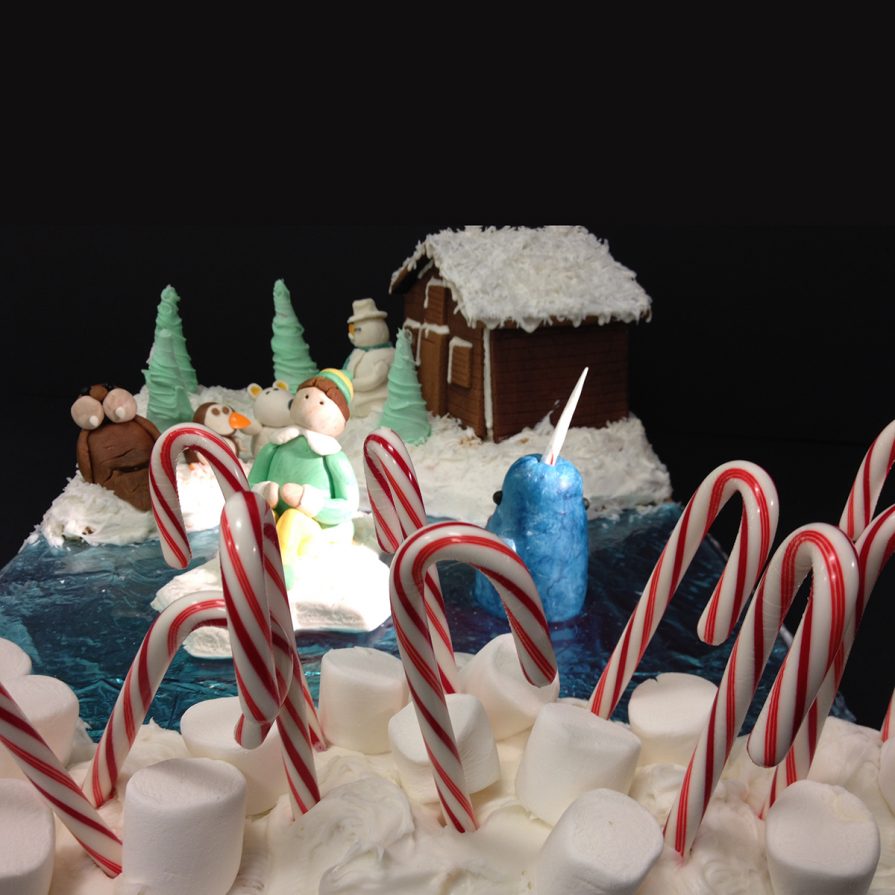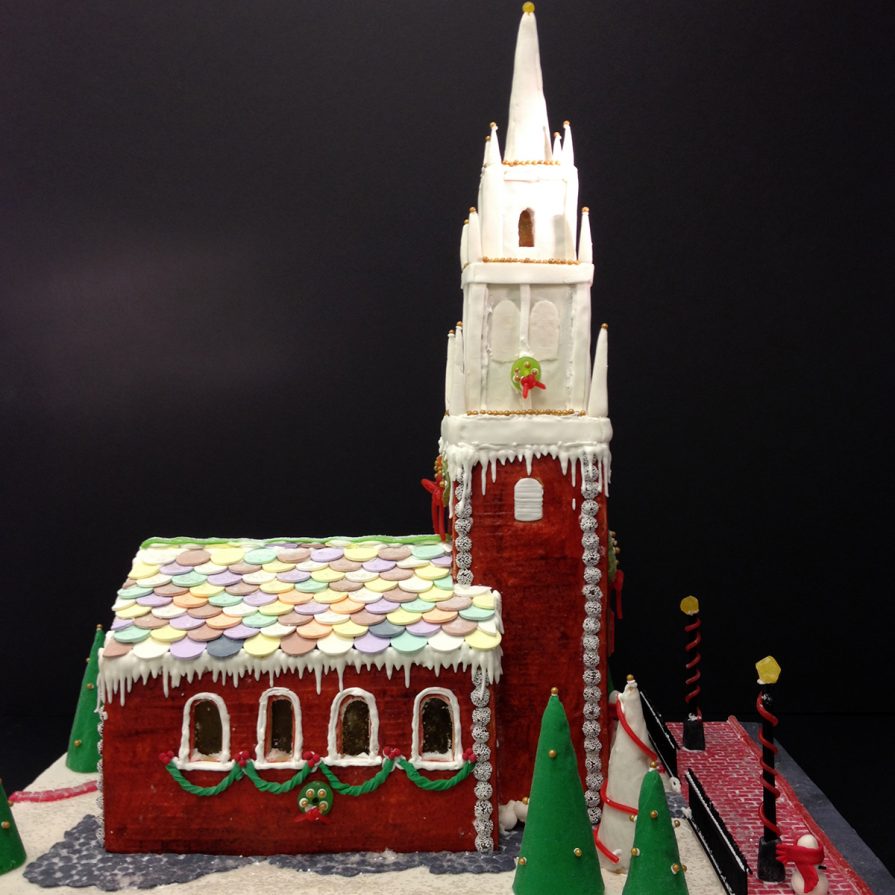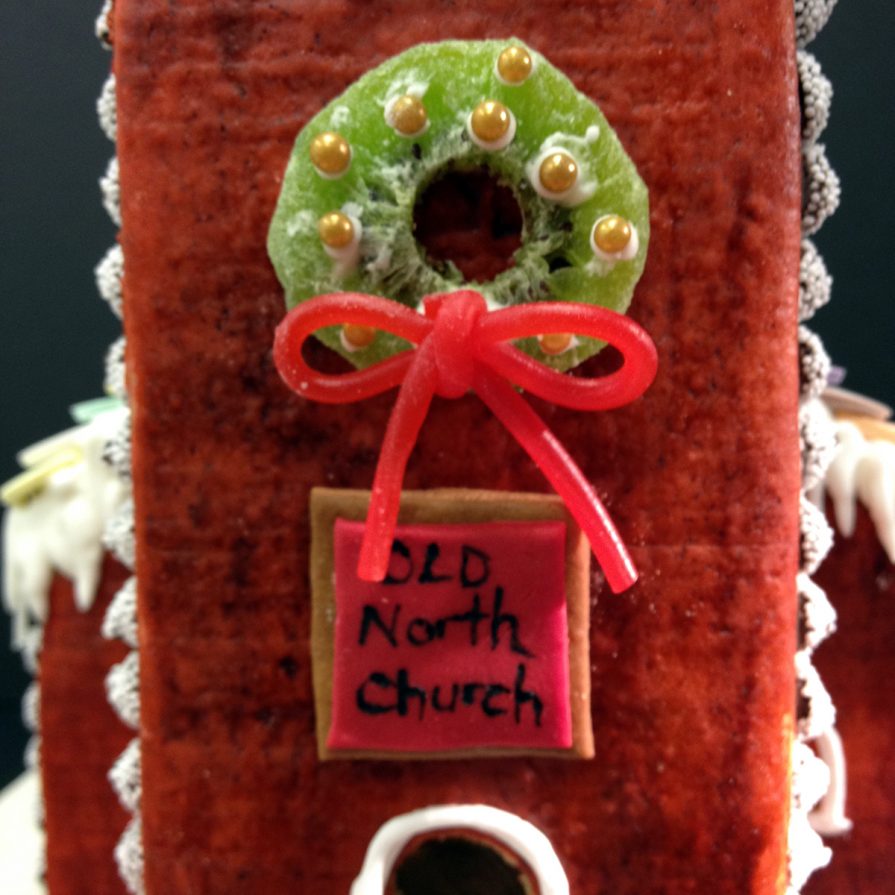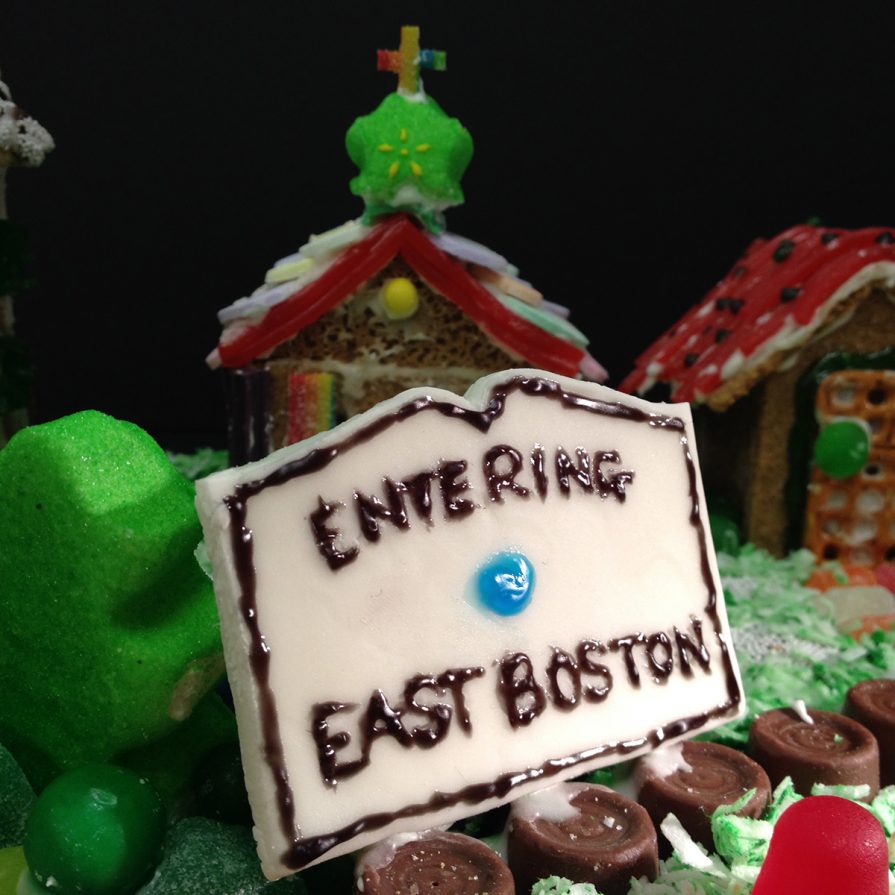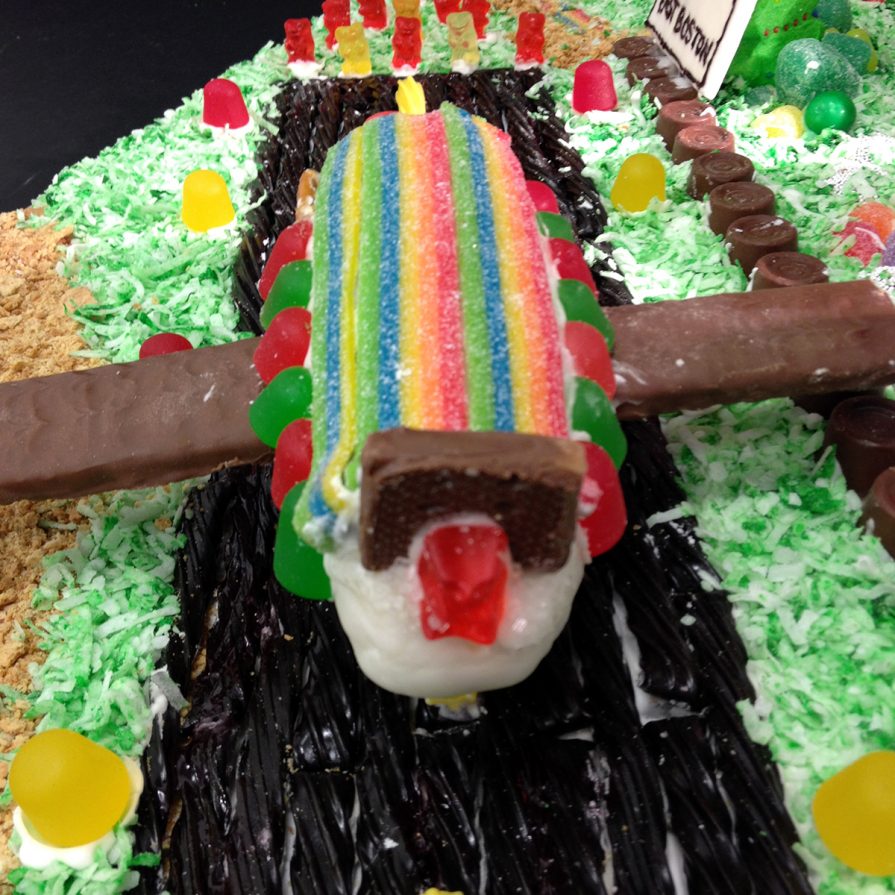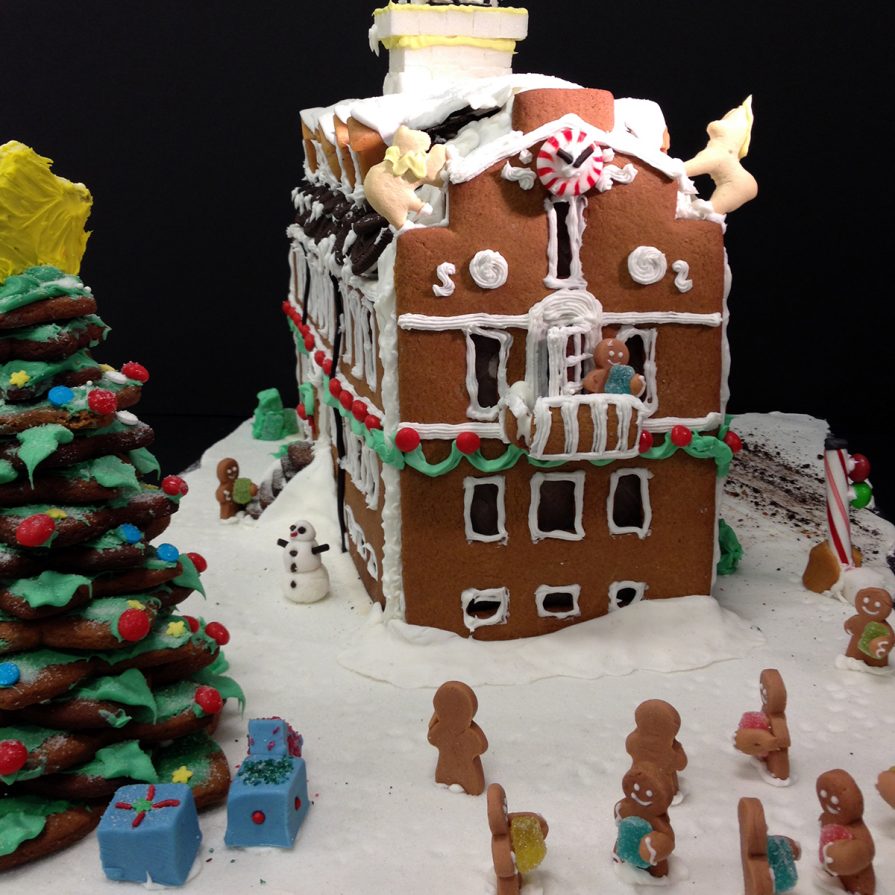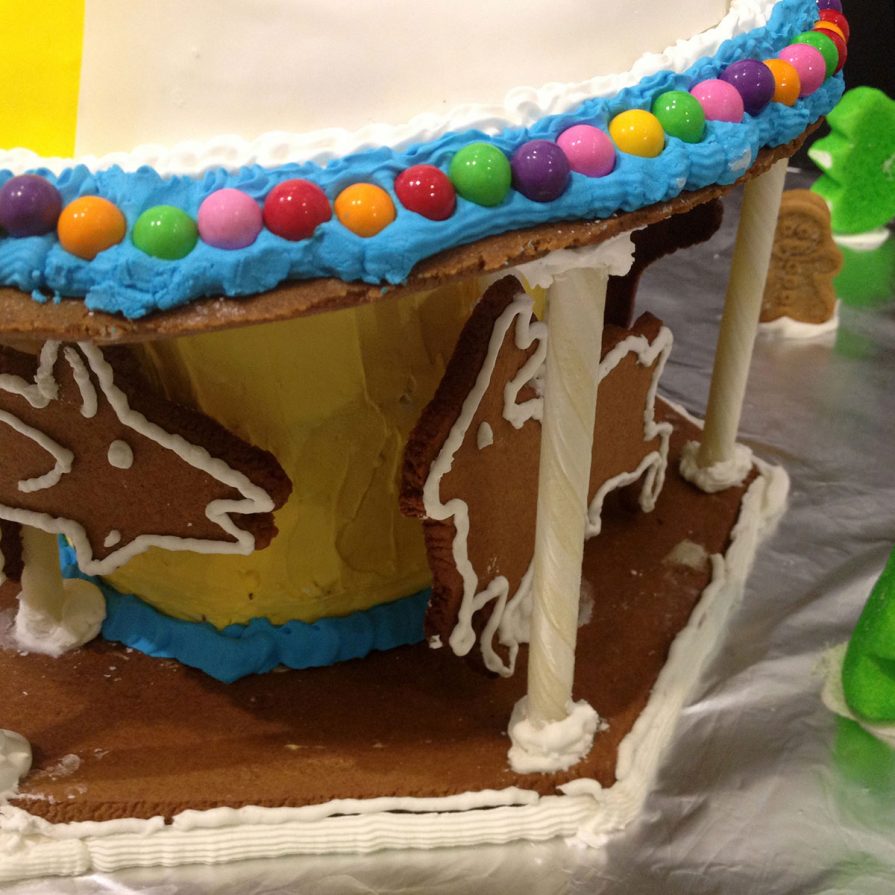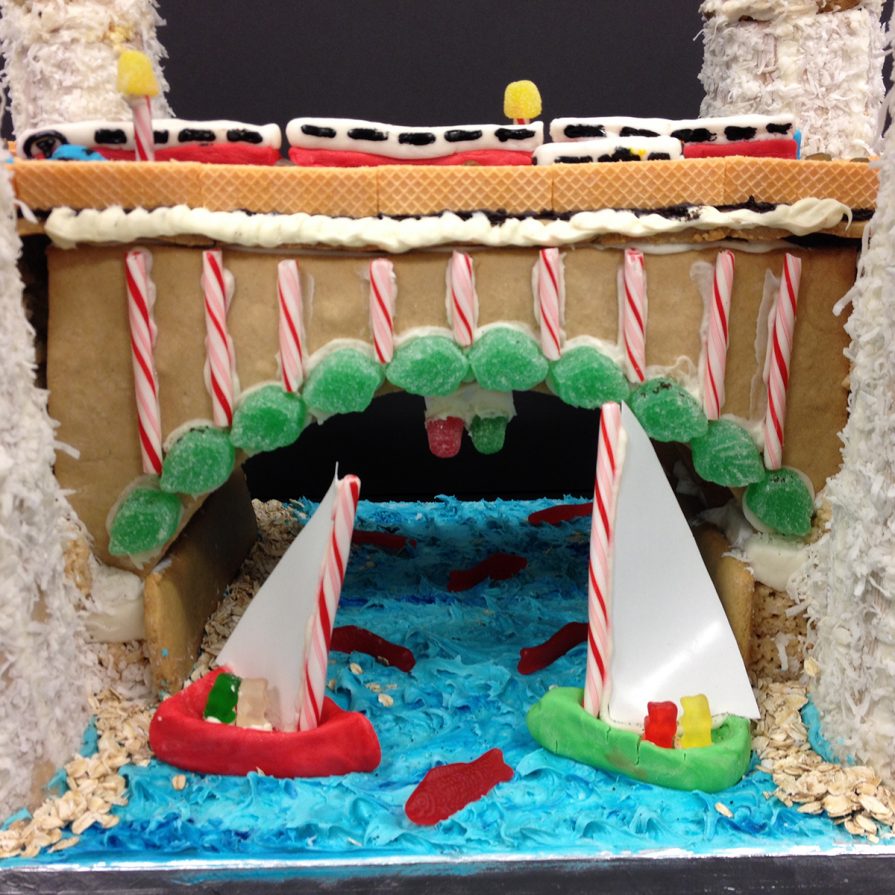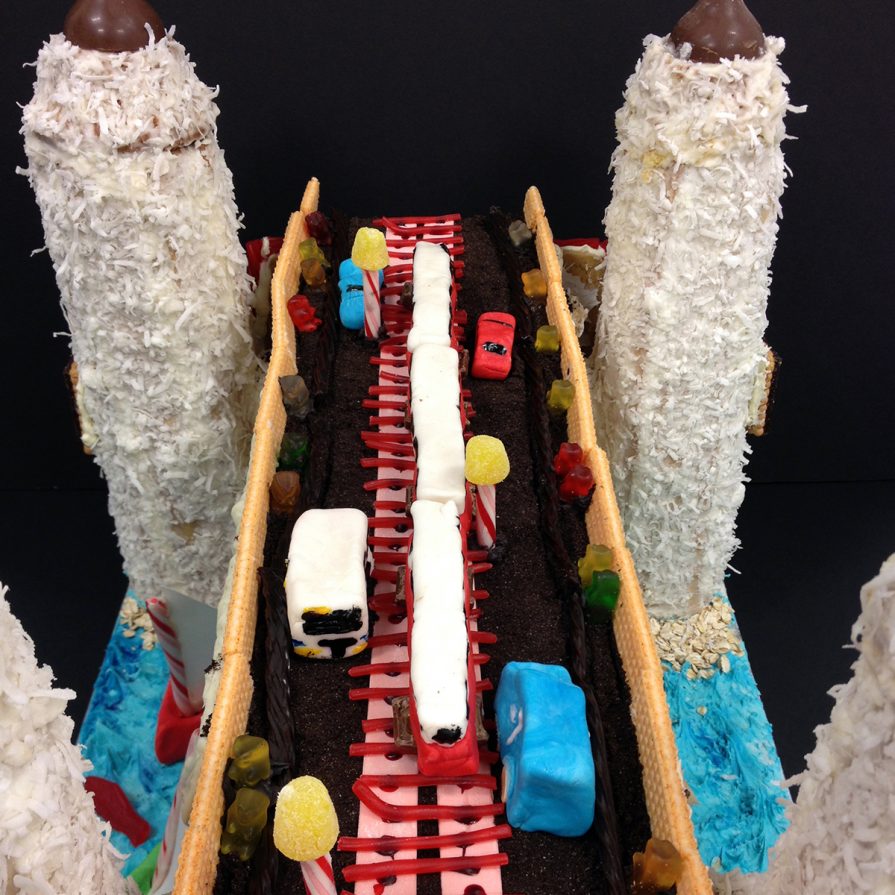 ---
The frosted rooftops. The candy cane arches. The graham cracker doors and pretzel gates.
CDRC's annual Gingerbread House Competition is back, and through December 22, you can see the festive constructions in person at BSA Space.
This is the third year Community Design Resource Center of Boston is hosting the competition, in which local architecture and design firms submit their best gingerbread house creations. Similar to Canstruction, another charitable competition held at BSA Space, the Gingerbread House Competition is a friendly showcase, all in the spirit of the season. The design winner is determined by whichever team raises the most donations.
The nine designs on display and also up for auction this year include a replica of the State House, Eastie, and the Longfellow Bridge—which comes complete with Red Line train above and sailboats on the Charles below. All but two teams opted to replicate Boston landmarks. Dore and Whittier instead built a Hobbit house, and DesignLAB Architects re-created the scene from the movie Elf when Buddy leaves the North Pole in search of his biological father.
At the moment, Finegold Alexander + Associates—they won last year with their "House of Pops"—is once again in the lead with "Two If By Sea." But the gilded State House by Connor Architecture is sitting close in second place.
Those who give the most for each house get to decide its post-competition fate. Destroy? Devour? It's all up to the highest bidder.
See the designs in person at BSA Space; the auction is online now. Winners will be announced at a free closing reception December 22, 6-8 p.m., BSA Space, 290 Congress St., Boston, architects.org.
---
MORE GINGERBREAD:
Behind the Scenes at Ginger Betty's Bakery
---