MFA Hosts Inaugural Hanukkah Celebration
The evening featured a traditional menorah lighting, dreidel making, olive oil tasting, and a preview of an Oculus Rift virtual reality art installation.
---
Hanukkah is a celebration of a centuries-old miracle, and for Museum of Fine Arts deputy director Katie Getchell, the museum's inaugural Hanukkah celebration was a miracle in itself—the latest of Judaica-related miracles to take place at the MFA in recent years.
The first miracles, said Getchell, came in 2009 when the MFA purchased an 18th century Hanukkah lamp—the first major piece of Jewish ceremonial art in its collections—and received a generous, out-of-the-blue donation from one Jetskalina H. Phillips to create a fund for the acquisition, study, and display of Judaica. Unknown to the museum at the time of the donation, Phillips was a retired teacher from Kansas who converted to Judaism at Temple Israel while living in Boston in the 1960s.
In 2010, the museum unveiled a new wing for its Art of the Americas collection, which included a pair of silver Torah finial bells crafted in the 18th century by Jewish master silversmith Myer Myers.
In 2013, philanthropist Lynn Schusterman gifted the museum a collection of 119 decorative and ritual objects, significantly bolstering the MFA's Judaica collection.
And Wednesday, on the second night of Hanukkah, the museum hosted an inaugural Festival of Lights celebration, in partnership with local organizations New Center Now and Combined Jewish Philanthropies.
"It's been a great journey, and we have a couple more miracles to go. I hope you'll join us in that journey in the months and years ahead," Getchell said, addressing a large crowd gathered in the Shapiro Courtyard.
Rabbi Zecher of Temple Israel invited children to gather around her as she lit a modest, electric Hanukkah menorah—she wouldn't dare to bring fire into the museum, she joked, but promised a bigger menorah for next year's celebration—and led the crowd in singing the Hanukkah blessings.
In addition to the ceremony, the MFA offered a full evening of special activities, including a preview of opera-in-progress "The Seekers of Light," a screening of short films from the Boston Jewish Film Festival, a gallery talk about Hanukkah lamps, stained glass window and dreidel making, and an olive oil tasting courtesy of the Boston Olive Oil Company.
Additionally, museum-goers willing to brave a long line got to try out the Oculus Rift and preview 8 Nights, 8 Windows, a public art installation powered by the virtual reality headset and created by local digital artists Jeff Hesser and Mike Mandel, with music by Guy Mendilow. Last night marked the first time an Oculus Rift was installed in a major museum, and the full 8 Nights, 8 Windows installation will take place at eight sites throughout Boston during Hanukkah next year. The application process for hosts is open until March.
Below, check out more scenes from the MFA's inaugural "Hanukkah: Festival of Lights" celebration.
---
Hanukkah: Festival of Lights at the MFA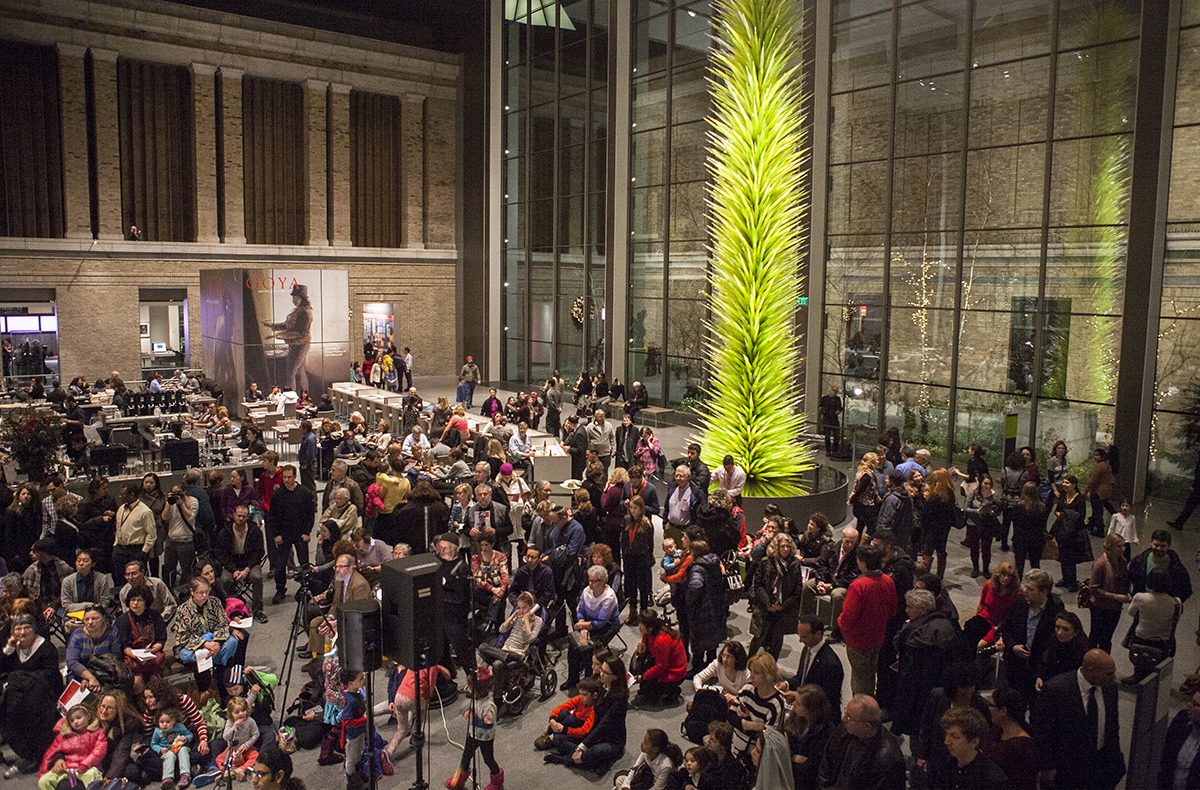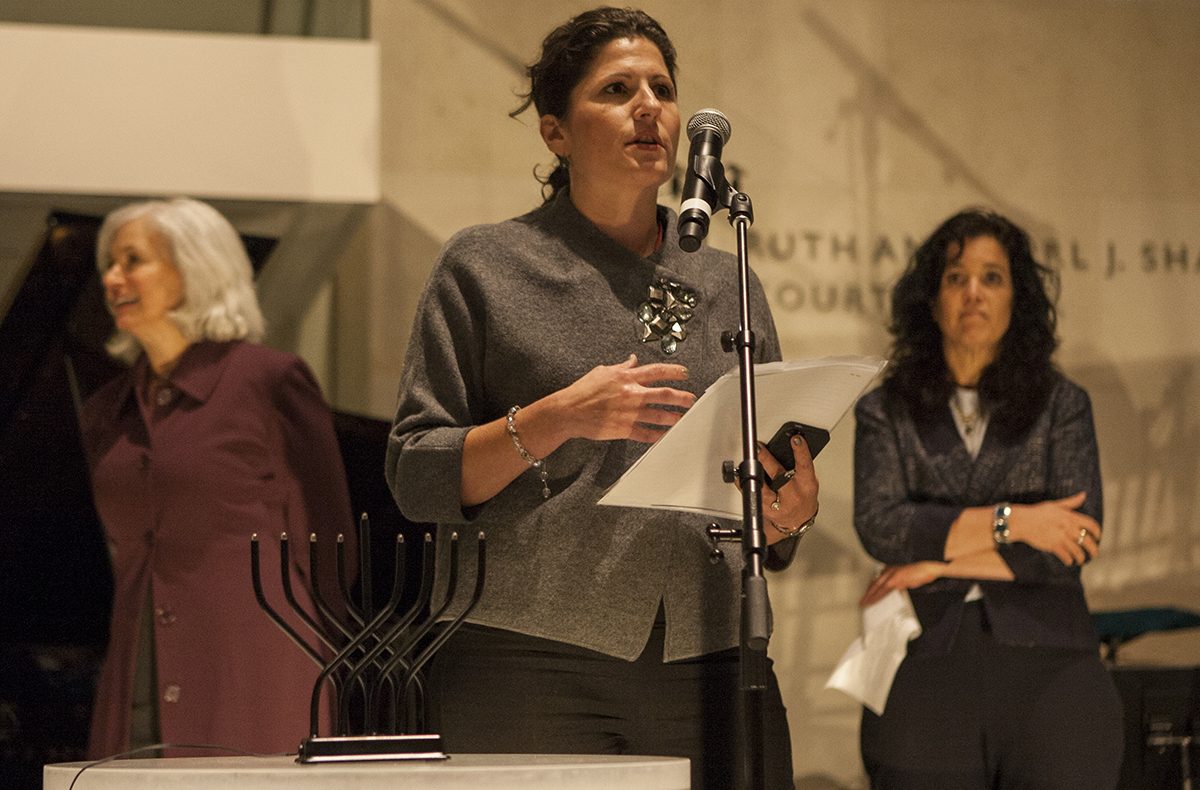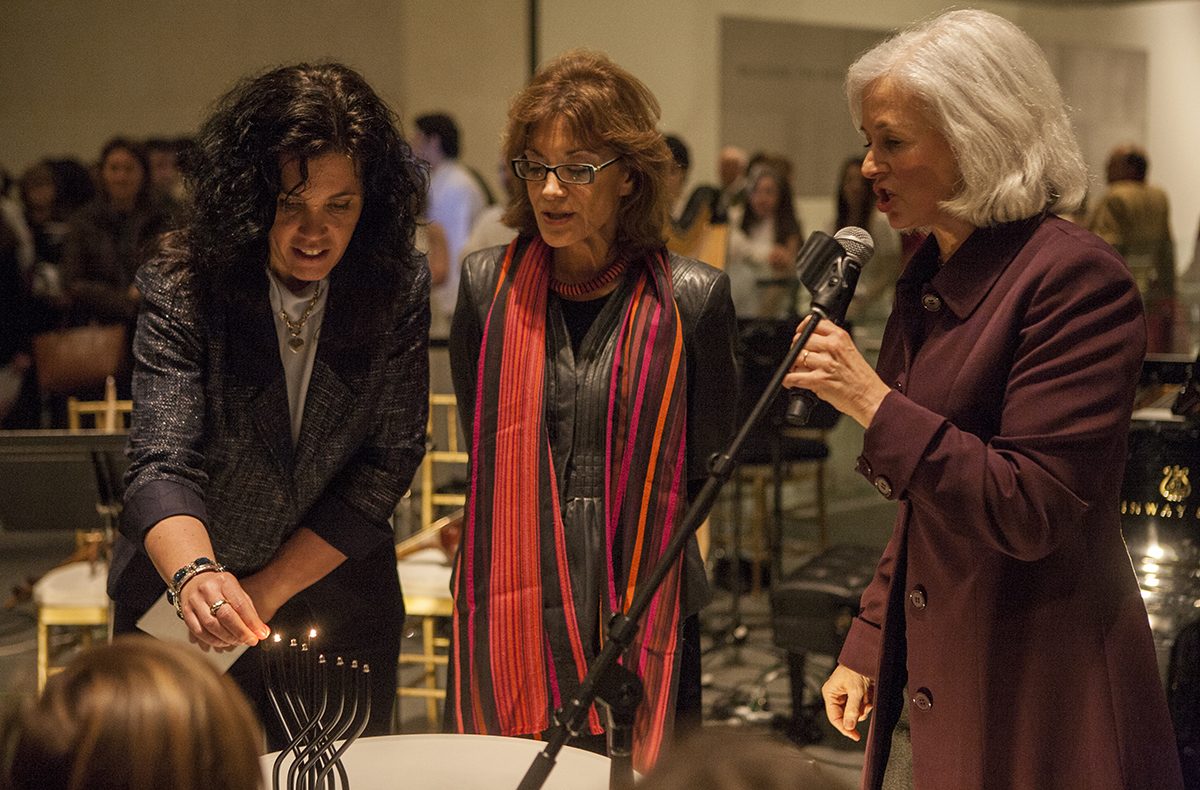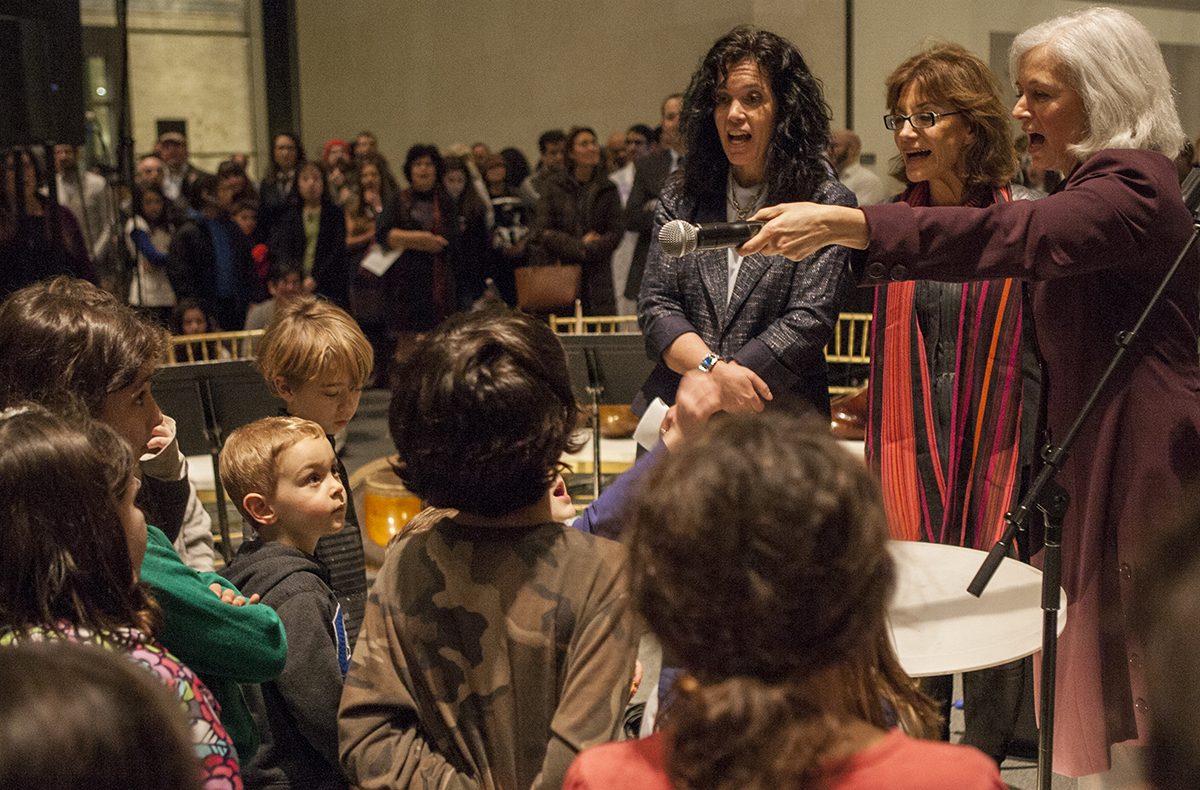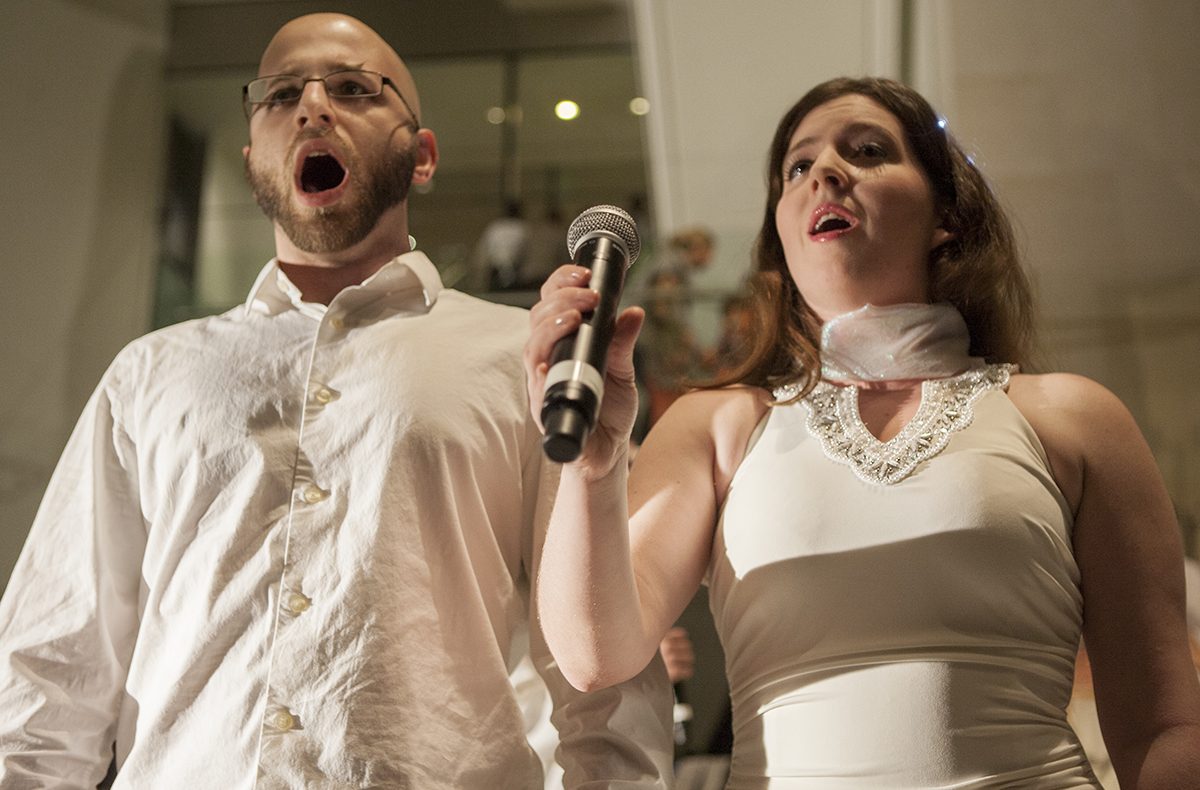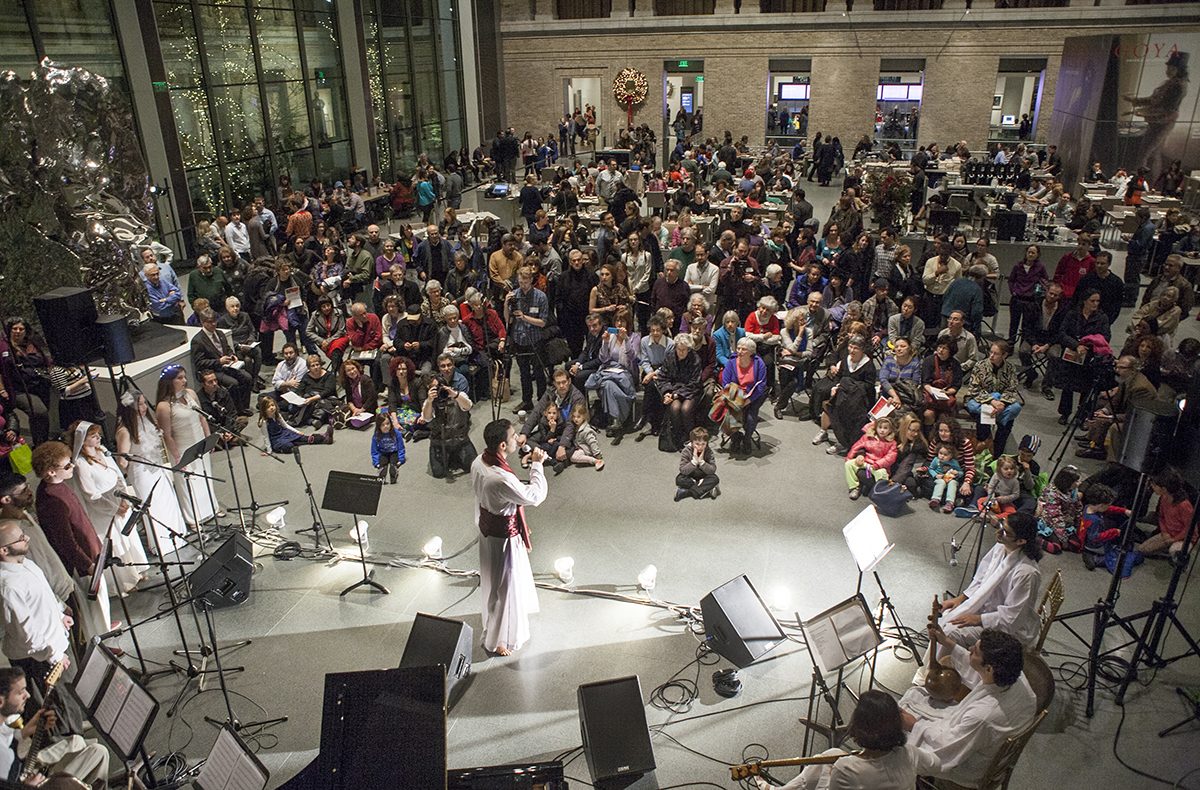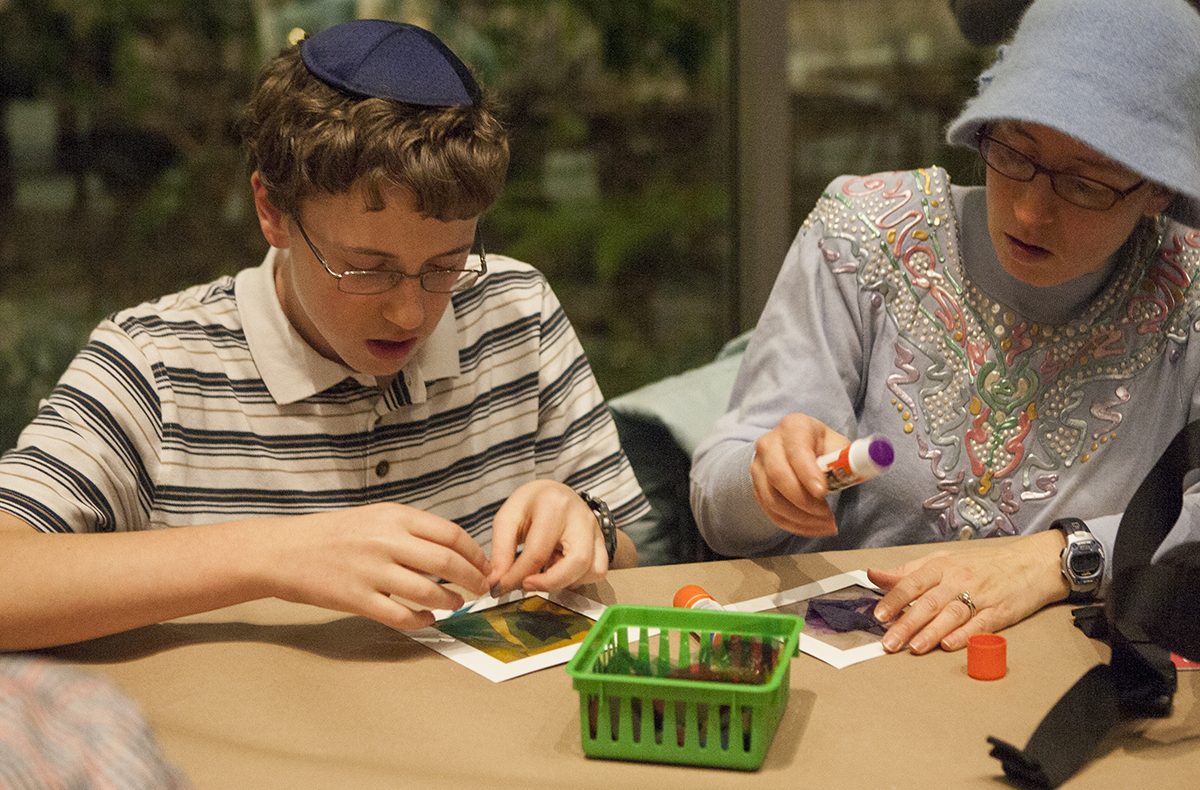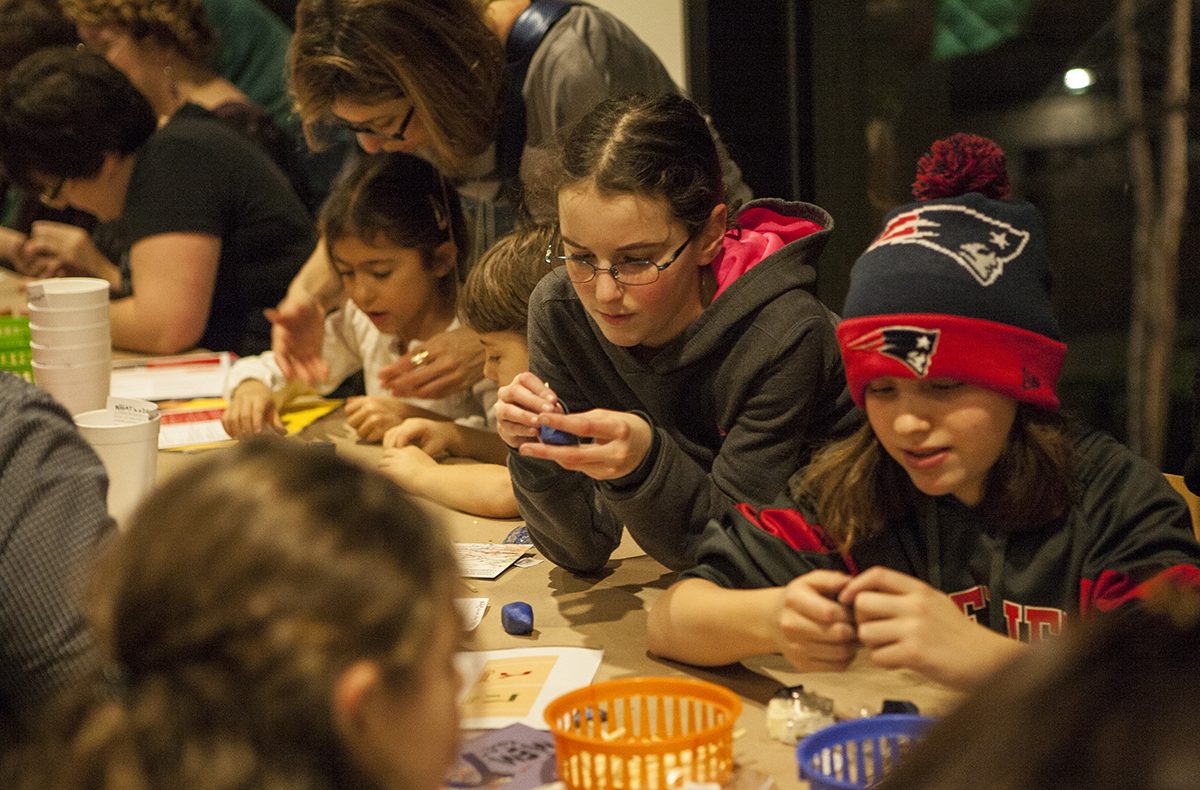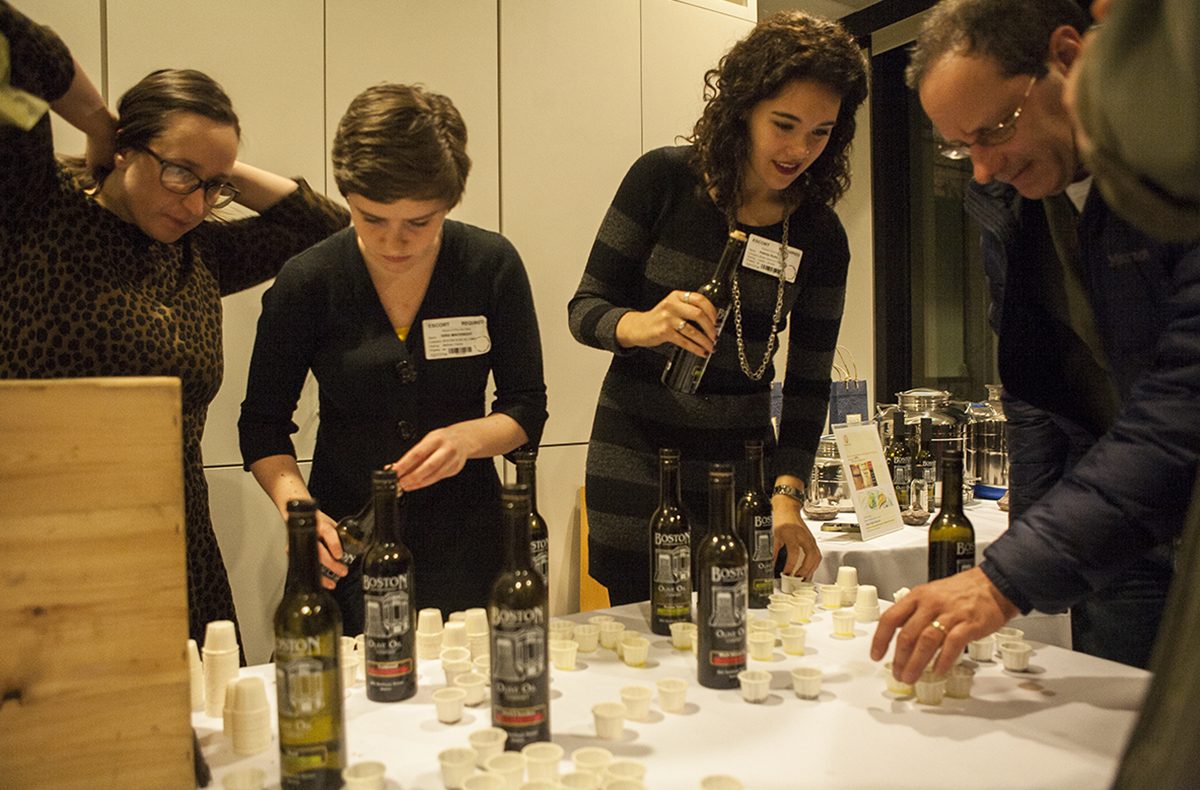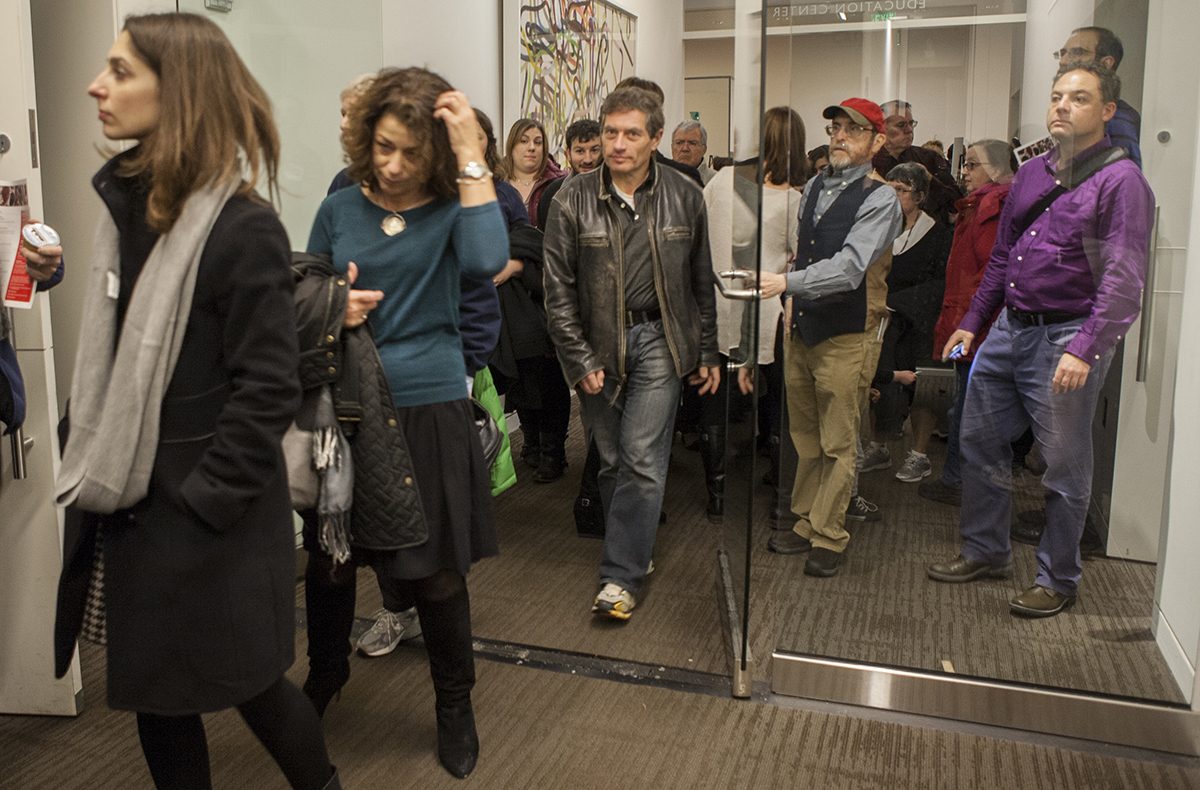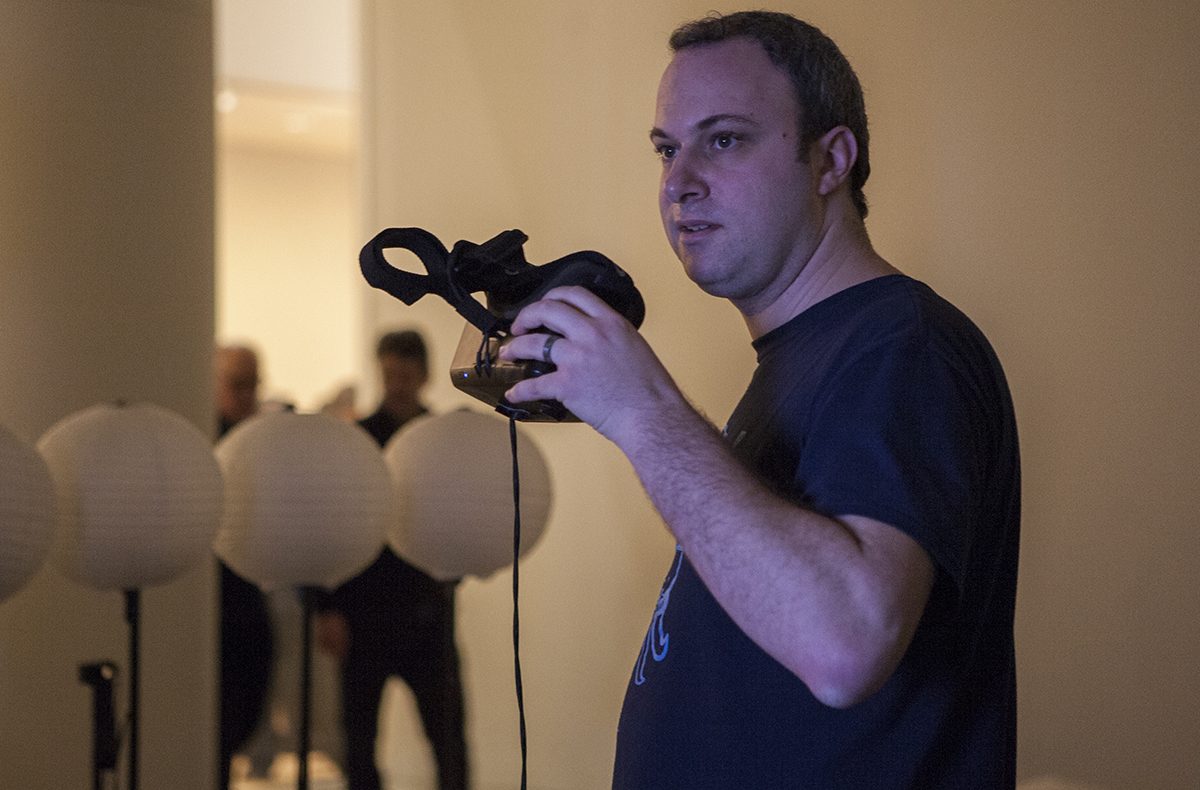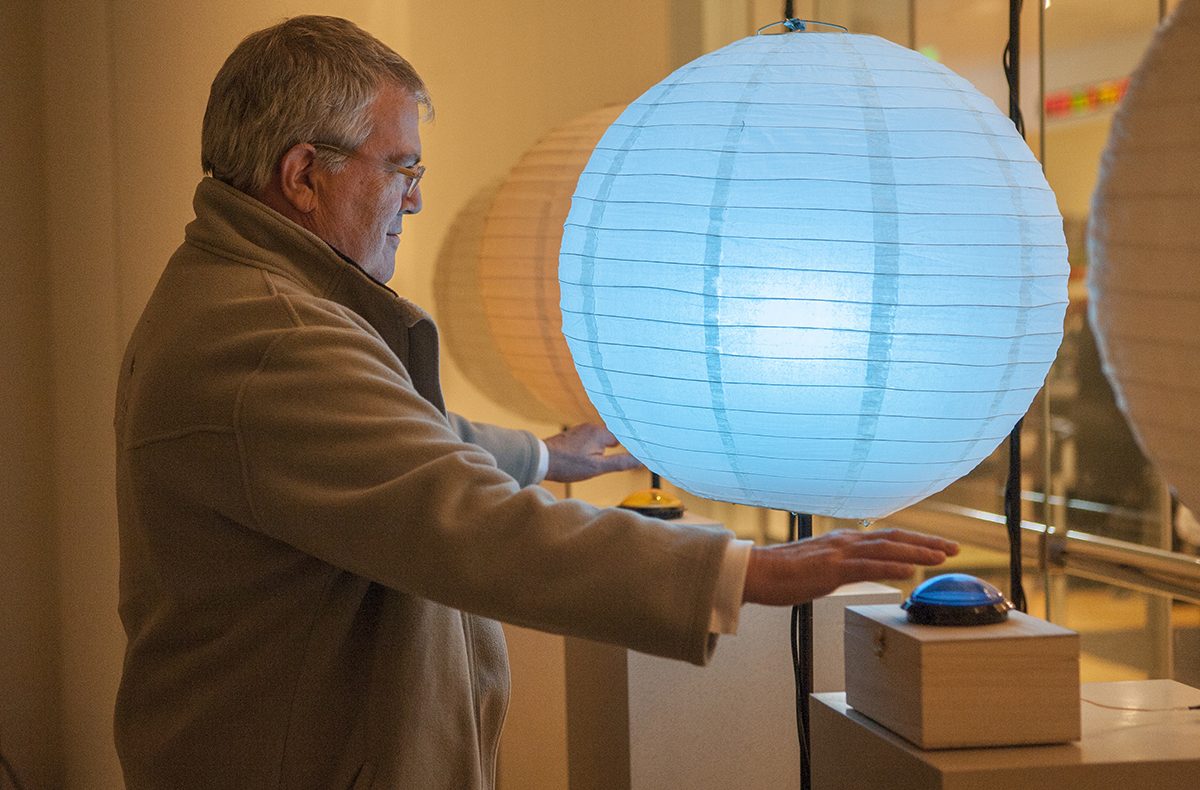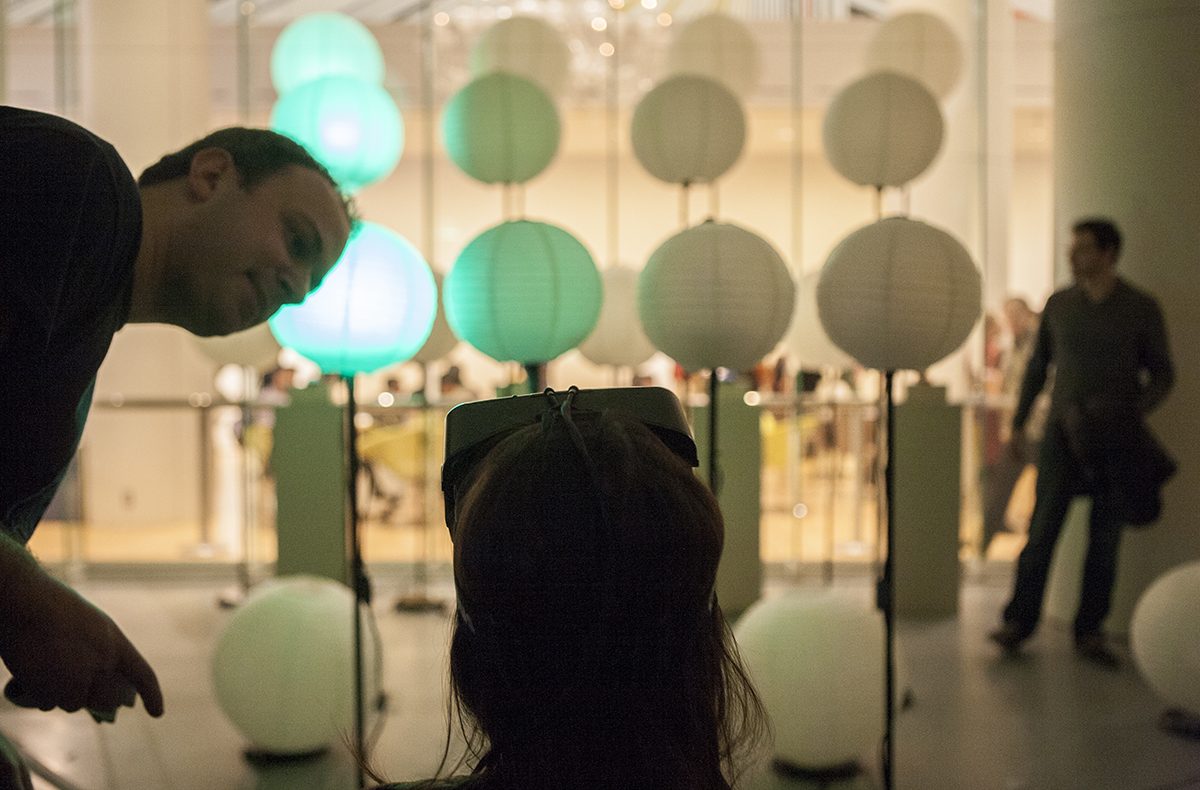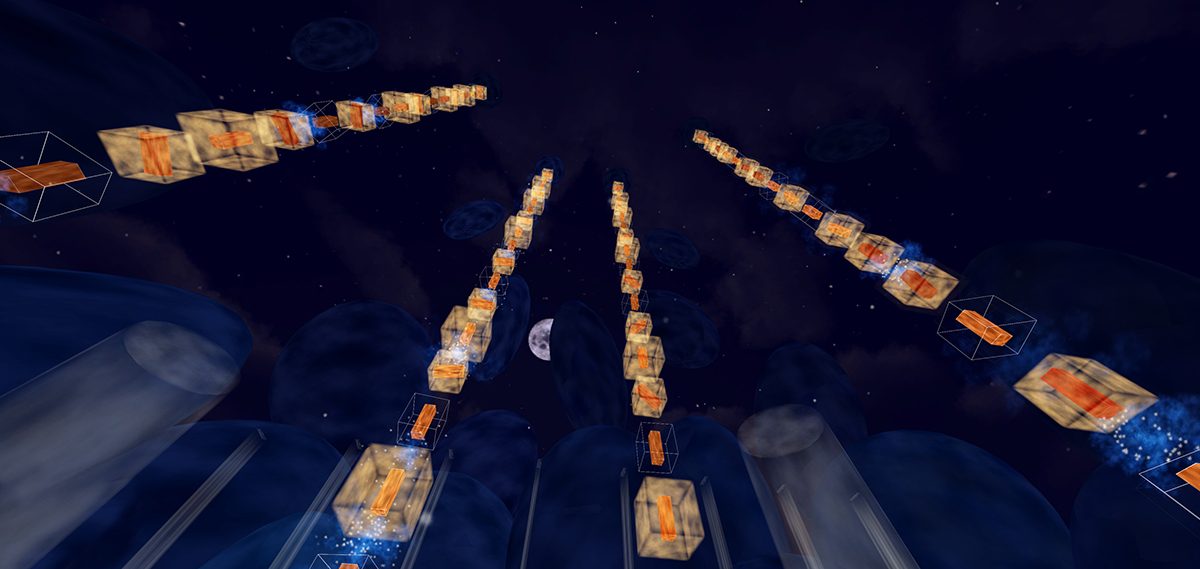 ---