Seekonk Resident Is 'Flying It Forward' with JetBlue for the Holidays
Gayle Faber was nominated by her daughter for a free flight to Portland to reunite with her son. JetBlue then upped the ante with an extra special plus-one.
---
Gayle Faber, a speech pathologist at an elementary school in Seekonk, Mass., is set to have a much better holiday season than planned.
That's because around Thanksgiving, her daughter Anna Hammond-Faber took a chance and tweeted at JetBlue. The airline has been running a campaign this fall called "Flying It Forward," where winners get to fly wherever they want, free of charge, and then pick the next winner from nominees in the destination city.
Anna, a 24-year-old graphic designer at Hubspot in Cambridge, nominated her mom, sharing that Gayle had not seen Anna's brother, Josh, who lives in Portland, Oregon, in a long time.
@JetBlue my mom! Because I would love to send her to see my brother in #PDX for the holidays. #FlyingItForward

— Anna Faber-Hammond (@AnnaFaHa) November 28, 2014
"On Thanksgiving, JetBlue wanted people to nominate other people in their lives who wanted to do good for the holidays, so I ended up tweeting at JetBlue and nominating my mom because she hadn't been on a trip in a while—I knew it would be great to get her to Portland to see my brother," Anna said. "I didn't think it would actually happen because so many people were entering and it's a big contest. But it actually ended up working! I was really excited to get my mom a chance to see my brother for the holidays."
JetBlue filters through the many tweets they receive and present a final group of nominees to the current traveler, who makes the final decision on who will "fly it forward." In this case, the seventh Flying It Forward flyer was James Dozer, an 11-year police veteran from Long Beach, California, who flew to Boston to pay tribute to Boston Marathon bombing victims, survivors, and responders.
While in town, James visited the Boston Marathon finish line, met Dic Donohue, and presented a plaque at the MIT police department in honor of Sean Collier.
For the eighth flyer in JetBlue's campaign, Dozer picked Gayle based on the reunion aspect of Anna's tweet and the fact that Portland is his own hometown.
"I was shocked!" Gayle said. "And I was thrilled that I get to spend time with my son, who I rarely see. I thought 'I have the most wonderful children in the world!' I really appreciate JetBlue. And reading the story of James, who nominated us—I thought he was an amazing person as well. And I really enjoyed the thought of being able to pay it forward, to someone else who deserves a trip or something nice to happen to them. It's made a huge difference in my life already—every time I think about it I smile."
The Flying It Forward deal includes free roundtrip tickets for the winner and a guest. Gayle's plus-one would be Anna.
However, when JetBlue found out that Gayle had another daughter, Anna's twin sister Kelsey, currently living abroad in Grenada, the airline decided to up the ante and fly Kelsey to Portland as well. Anna and JetBlue secretly arranged for Kelsey to be at the airport gate when she and Gayle boarded for their trip Saturday.
Check out photos from the surprise:
---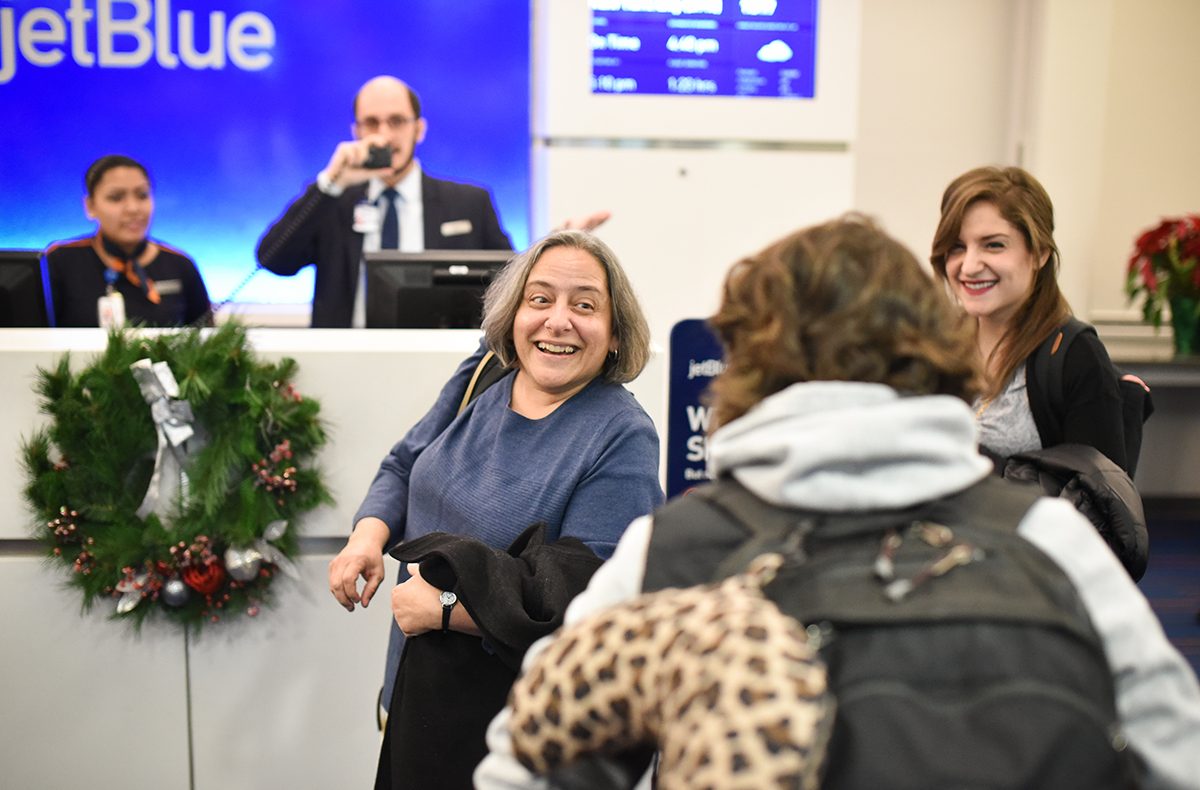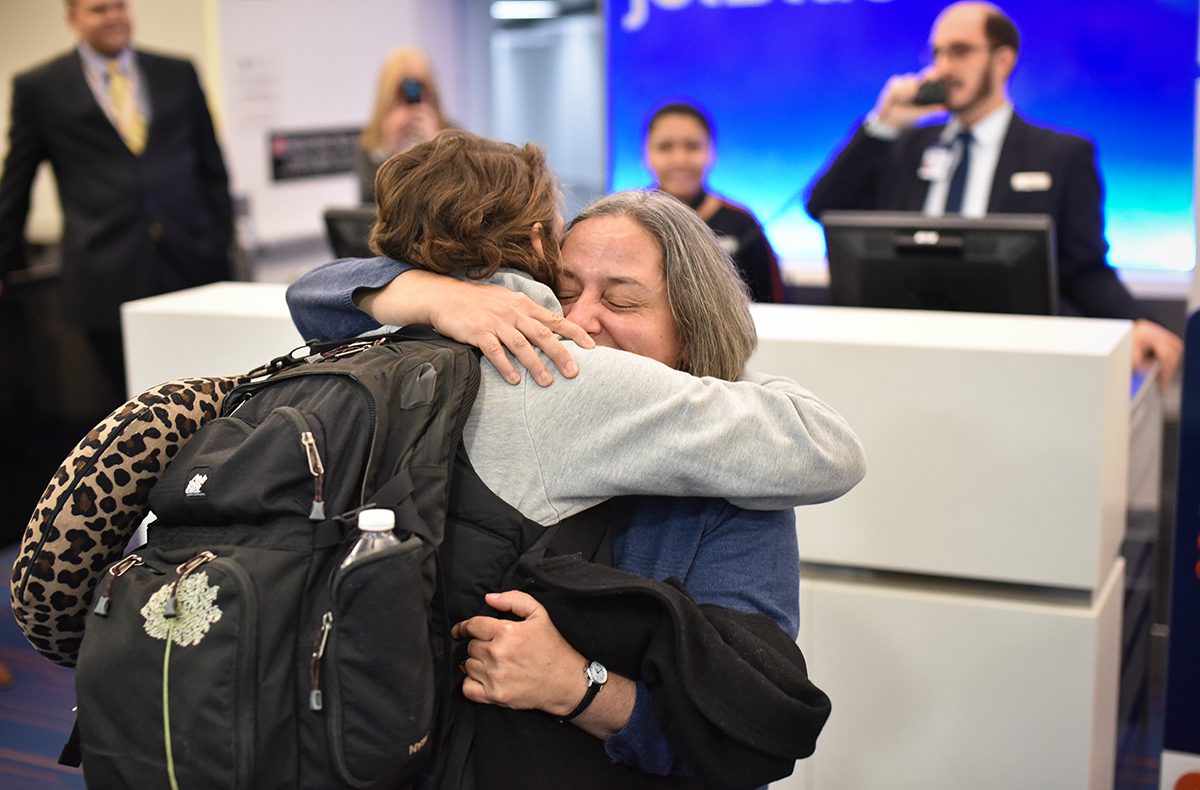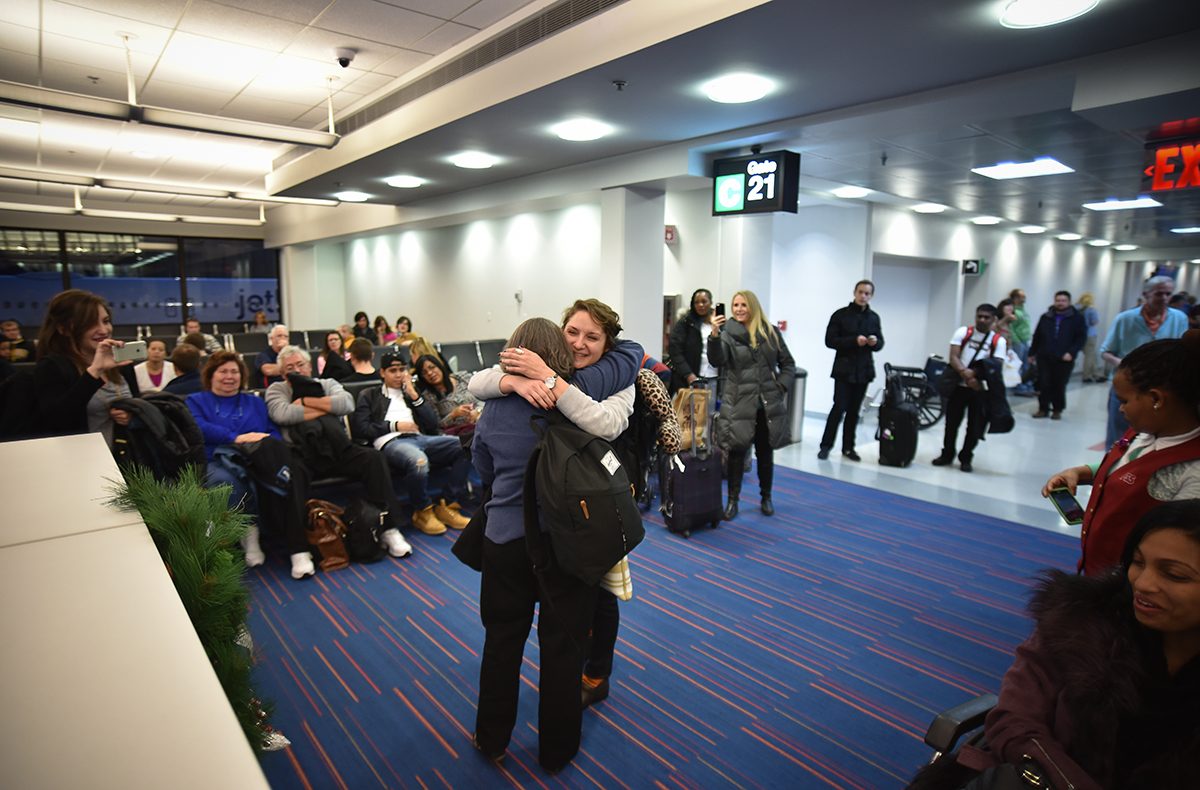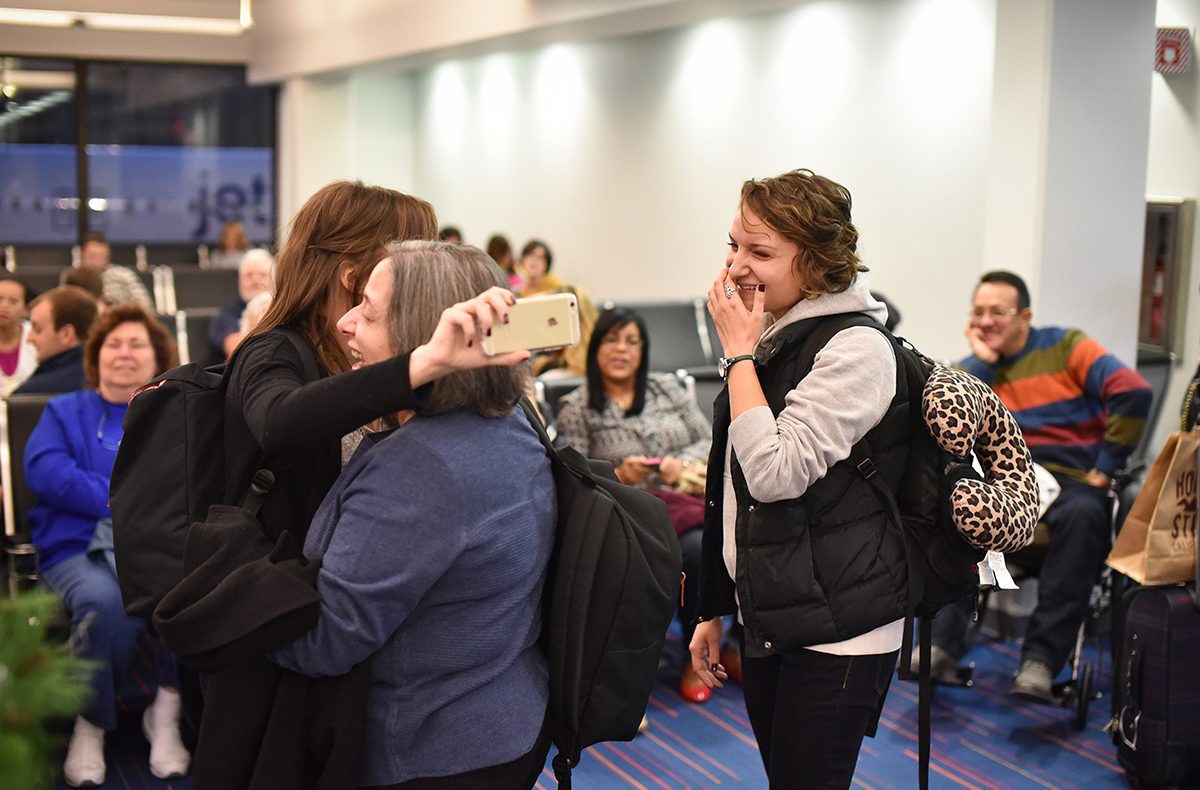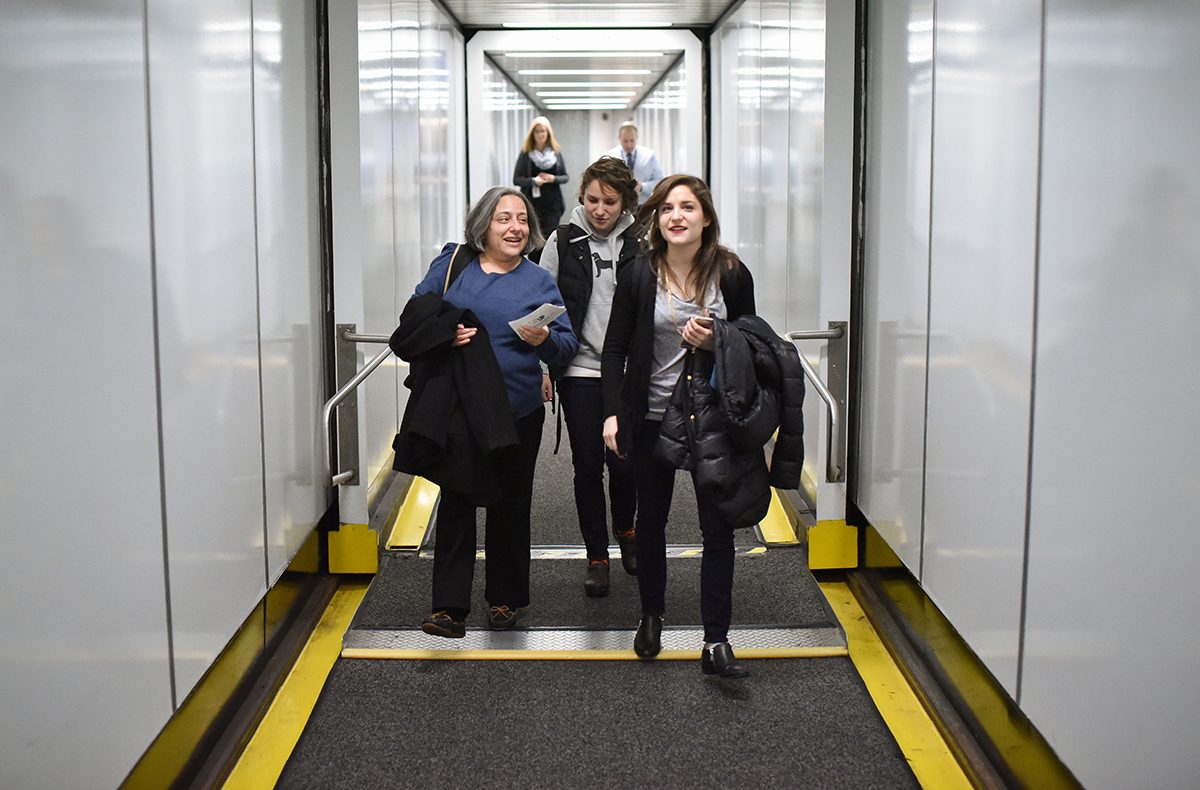 Gayle said that while in Portland, she looks forward to exploring more of the city, perhaps visiting the rose gardens and Chinatown. Of course, she mostly just looks forward to spending time with her three kids. Their trip will last about a week through New Year's.
Nominees for JetBlue's next Flying It Forward winner will be selected in 2015.
"I hope we get to pick someone in Portland who will appreciate it just as much as we do and pay it forward," Anna said.
---