Photos from the 2015 No Pants Subway Ride
For the eighth year in a row, people boarded MBTA trains sans pants as part of a public prank.
---
Sunday afternoon, despite the 28 degree weather, various T trains around Boston filled up with passengers that, much to the bewilderment of some fellow commuters, were not wearing any pants.
On the Red Line, a man lacking the bottom portion of his business suit claimed that there had not been enough time to grab pants when he was called in to work.
"Is this an event or something?" inquired a man sitting on the platform at Downtown Crossing.
"No," replied a group of pantsless women who passed by him. "We're all just really hot."
A man at Park Street claimed that during his bike ride to Central Square earlier that day, his pants froze to the seat, leaving him with no choice but to leave them and the bike behind.
"You're lying! You're lying!" said an MBTA worker in response.
"I'm not," replied the pantsless biker. "It's happened once before."
In truth, the pantsless commuters stripped down to their underwear to participate in Boston's eighth annual "No Pants Subway Ride." The event took place on the same day as its counterpart in New York City, where the public prank was first played out in 2002.
Approximately 250 people exposed their bare thighs in this year's event, estimated James Cobalt, a member of BostonSOS, a group that organizes flash mobs and other unusual events around the city, such as the "First Class Subway and Black Tie Beach" affair held in the summer.
The group gathered at 2 p.m. at Pemberton Square—fully clothed—where they received instructions specifying their assigned T line, train car, and stop. Once on the MBTA, they took off their pants, stowed them away in backpacks, bags, and briefcases, mostly avoided questions from their perplexed fellow passengers, and crossed paths with other pantsless riders as they switched T lines throughout the afternoon.
Afterward, the group gathered at McGreevy's on Boylston Street for a "Sans-Pants" after-party where they ate, drank, and danced. They chanted "One of us! One of us!" every time they succeeded in cajoling fully clothed bar-goers to lose their pants in solidarity.
Check out photos from the 2015 No Pants Subway Ride in Boston below.
---
No Pants Subway Ride 2015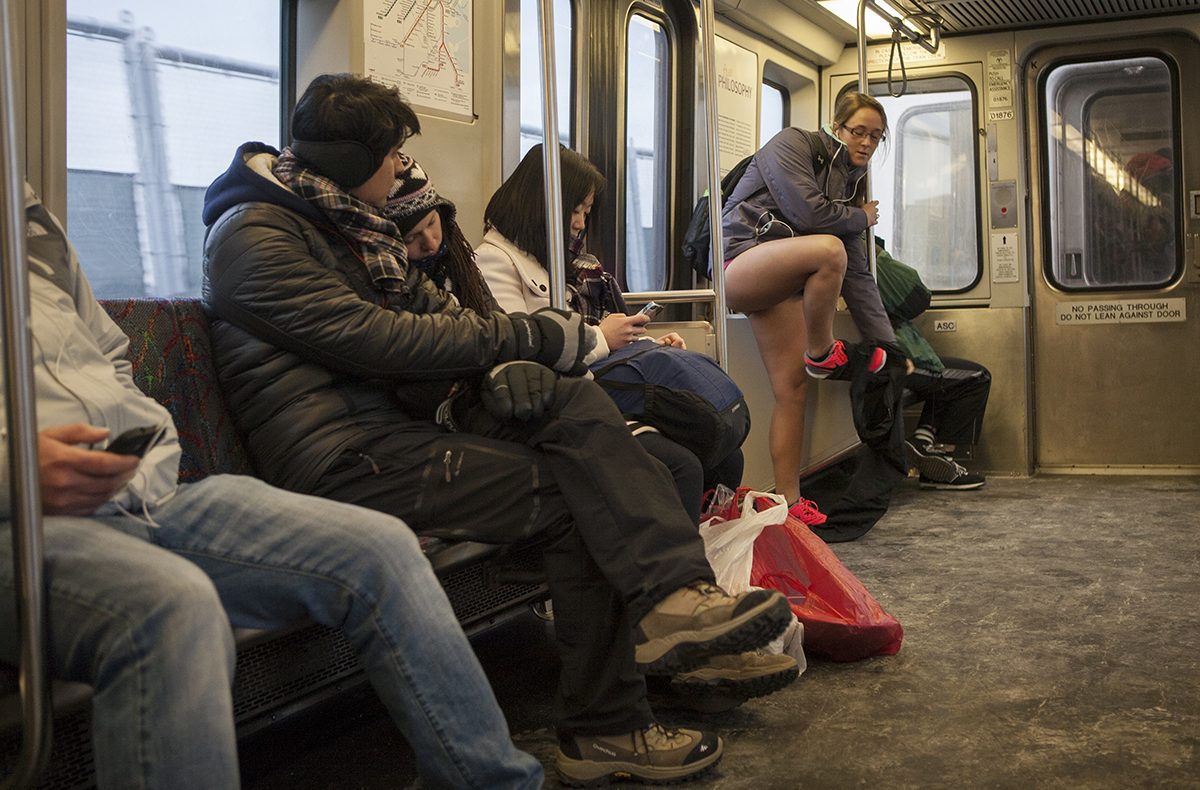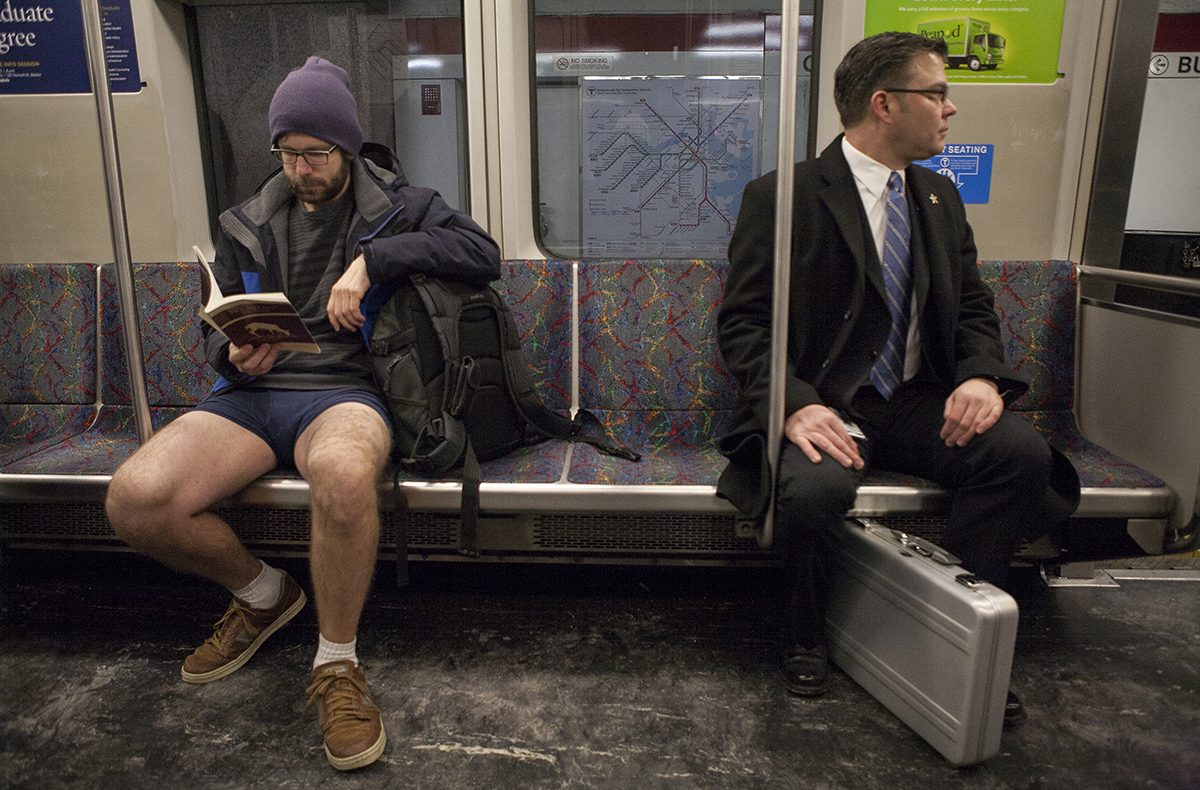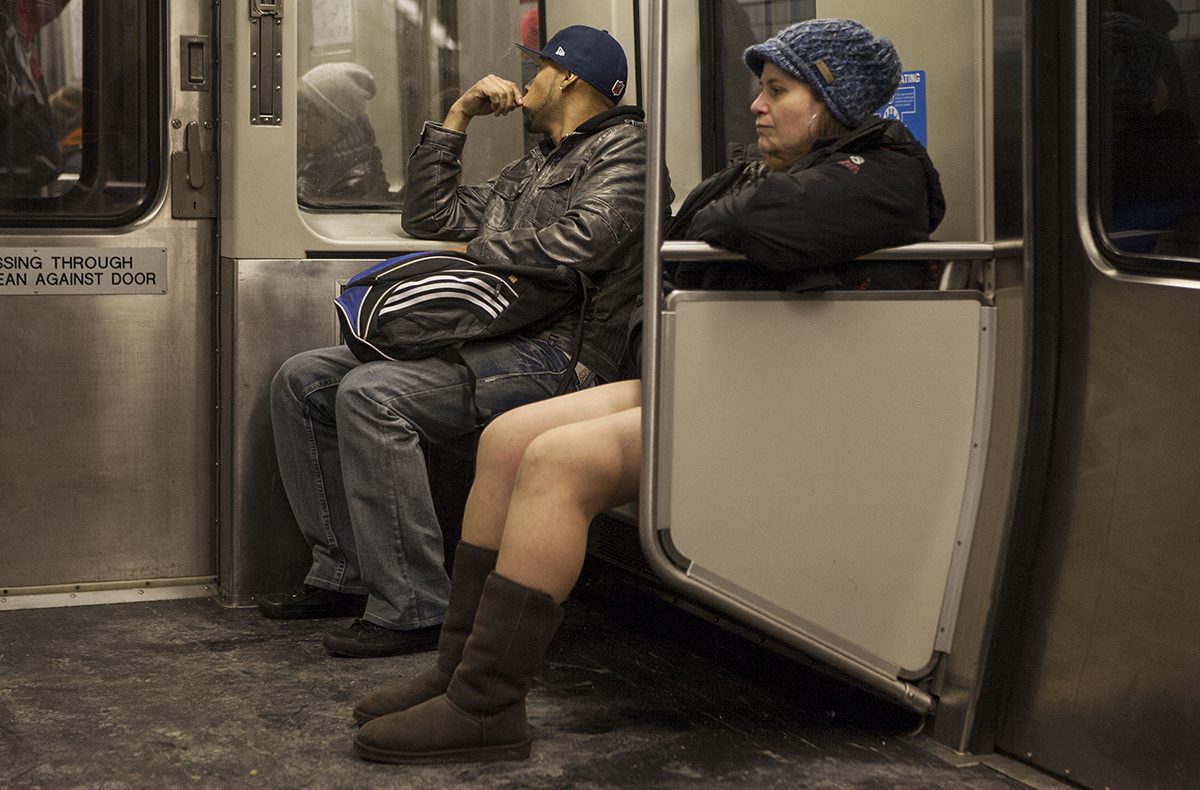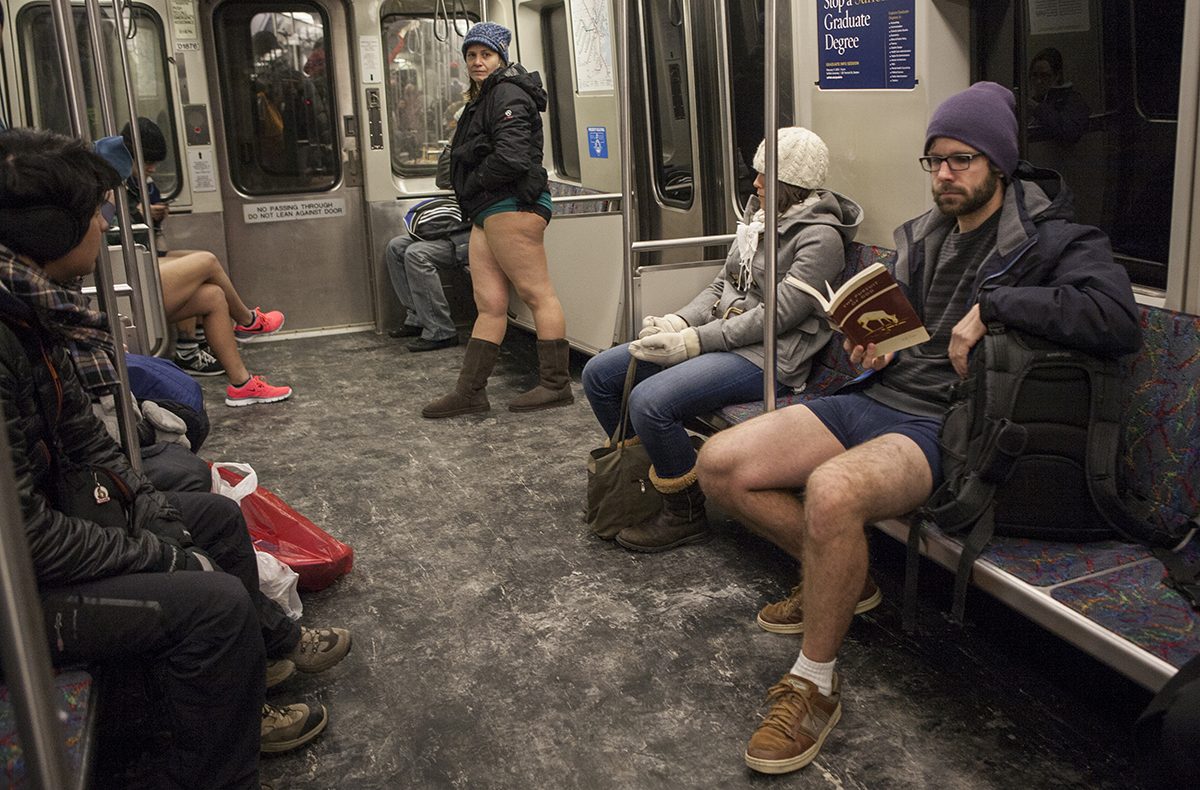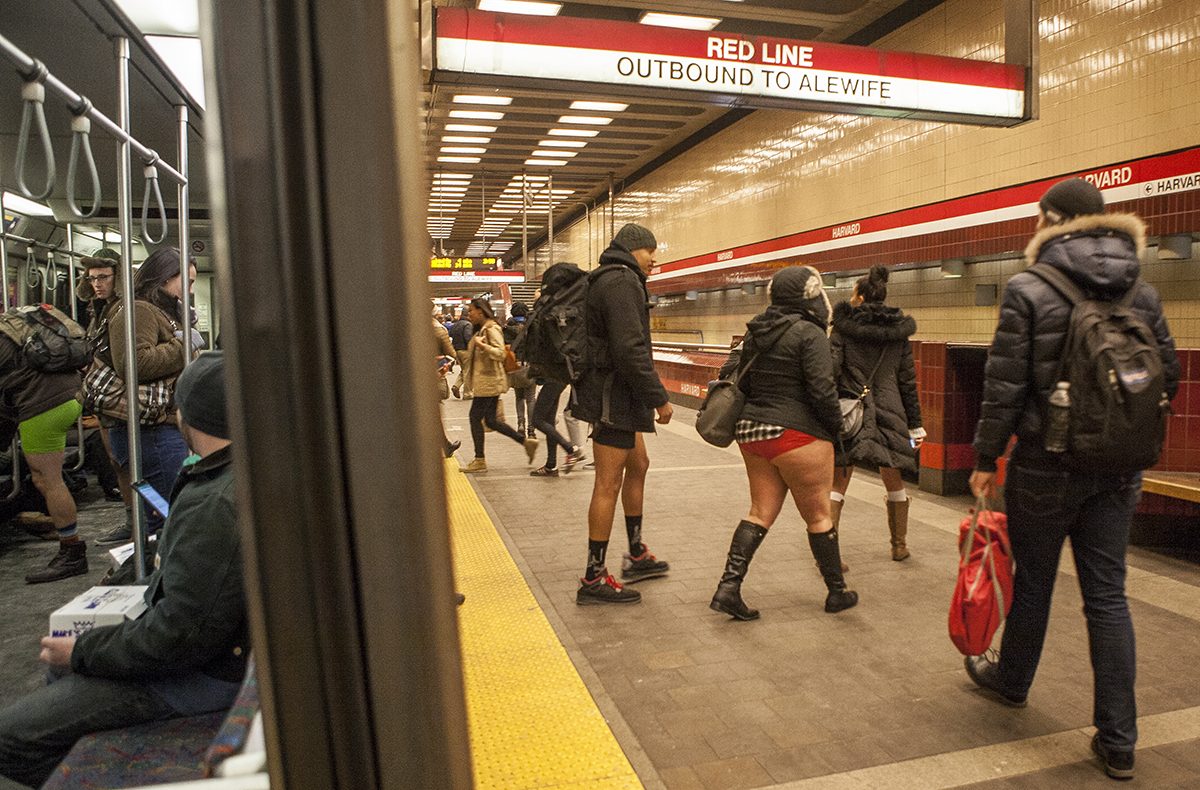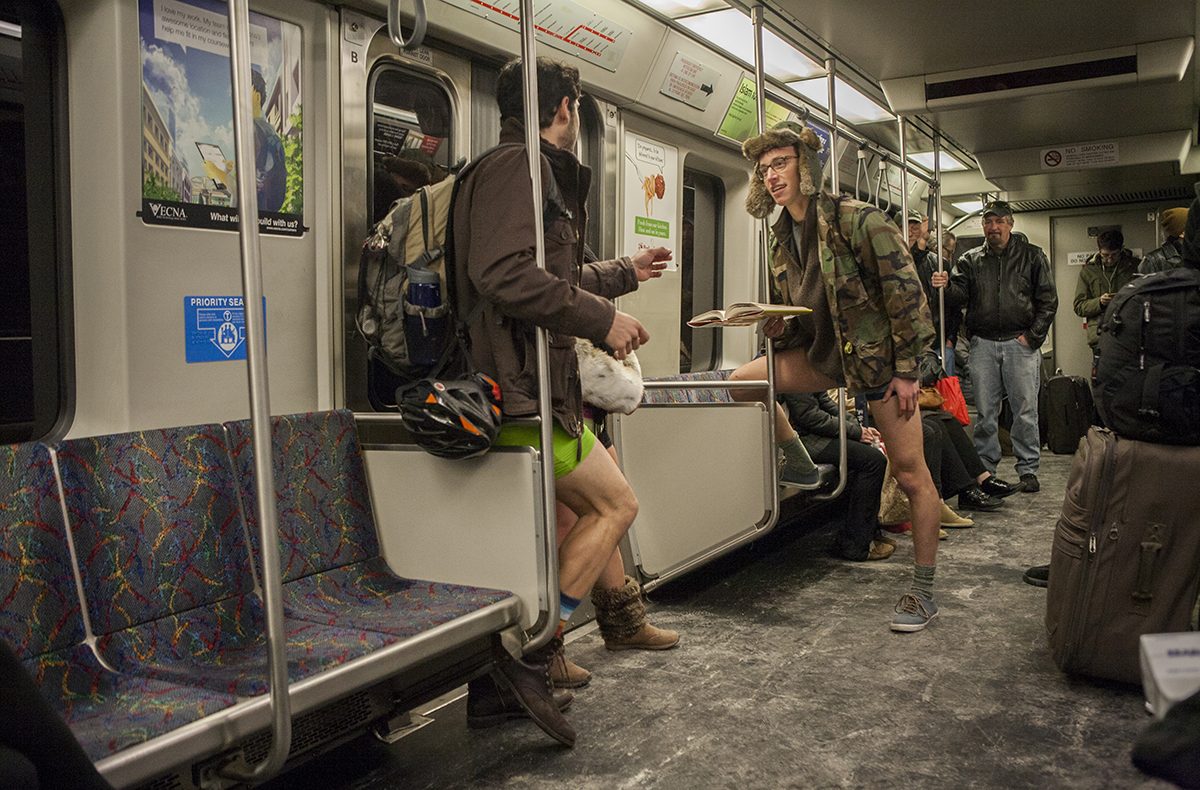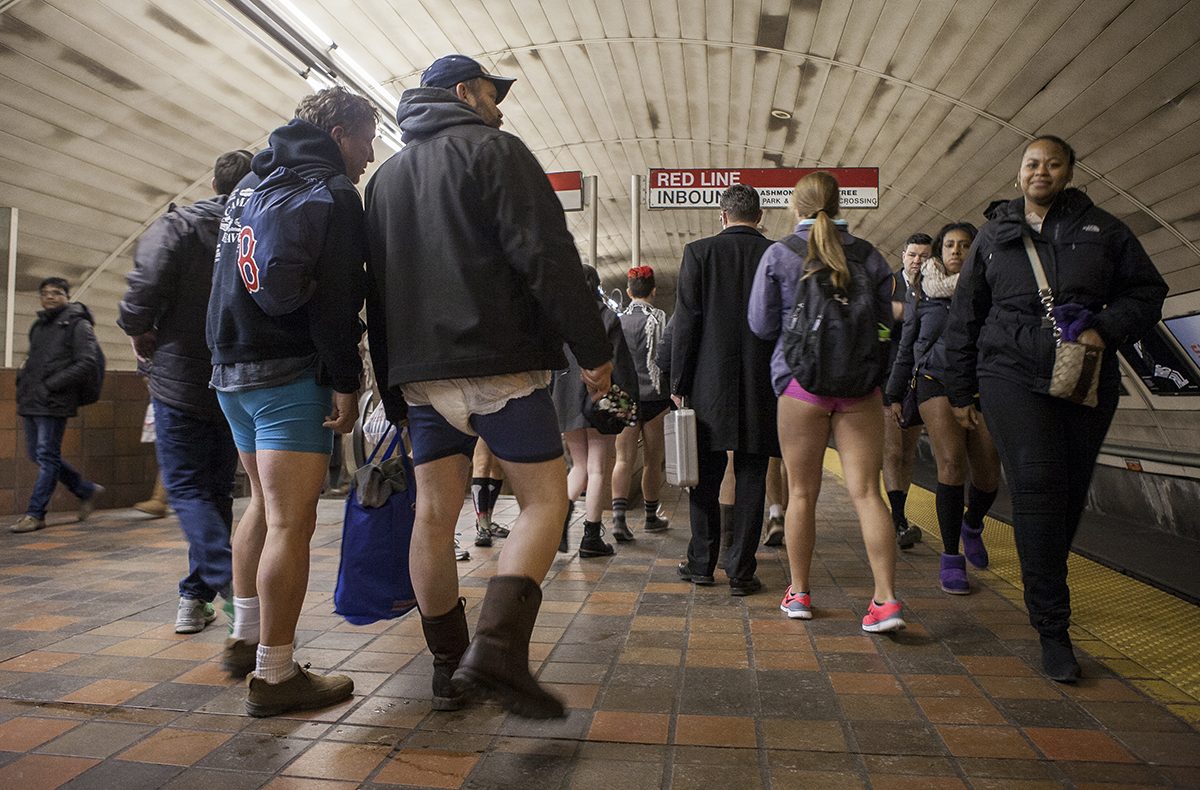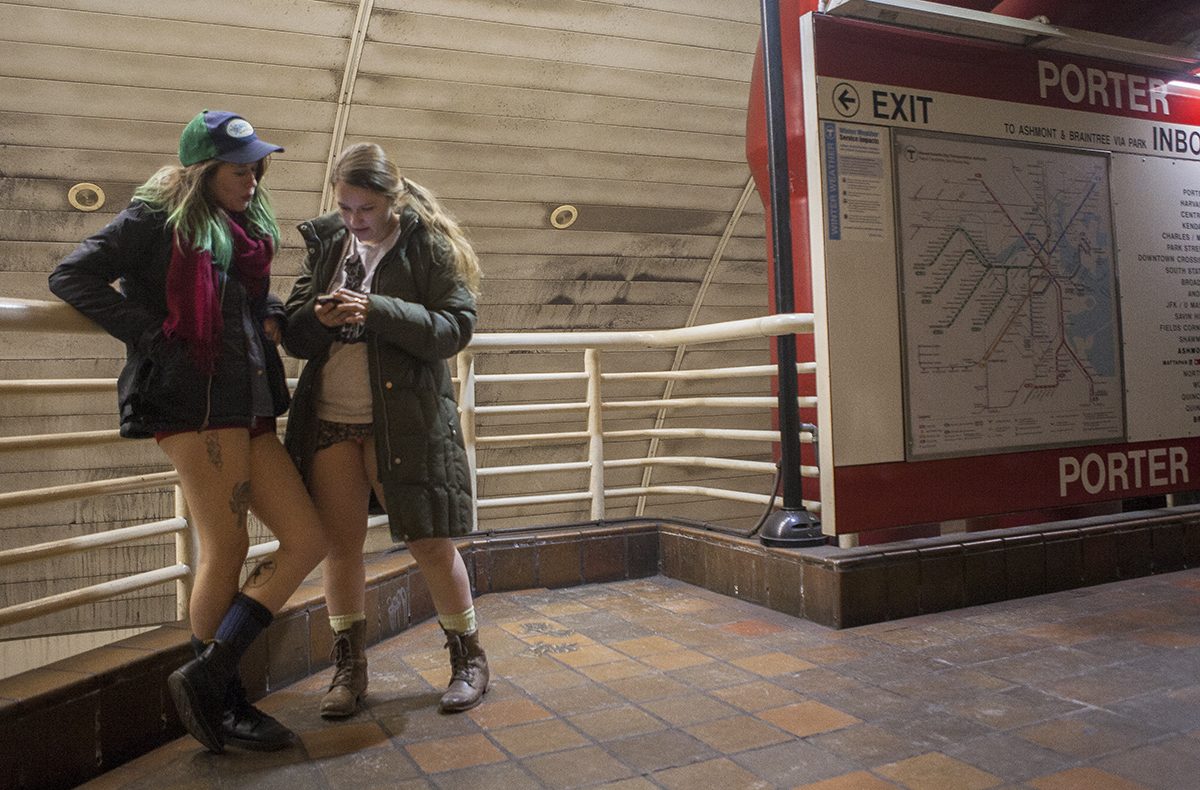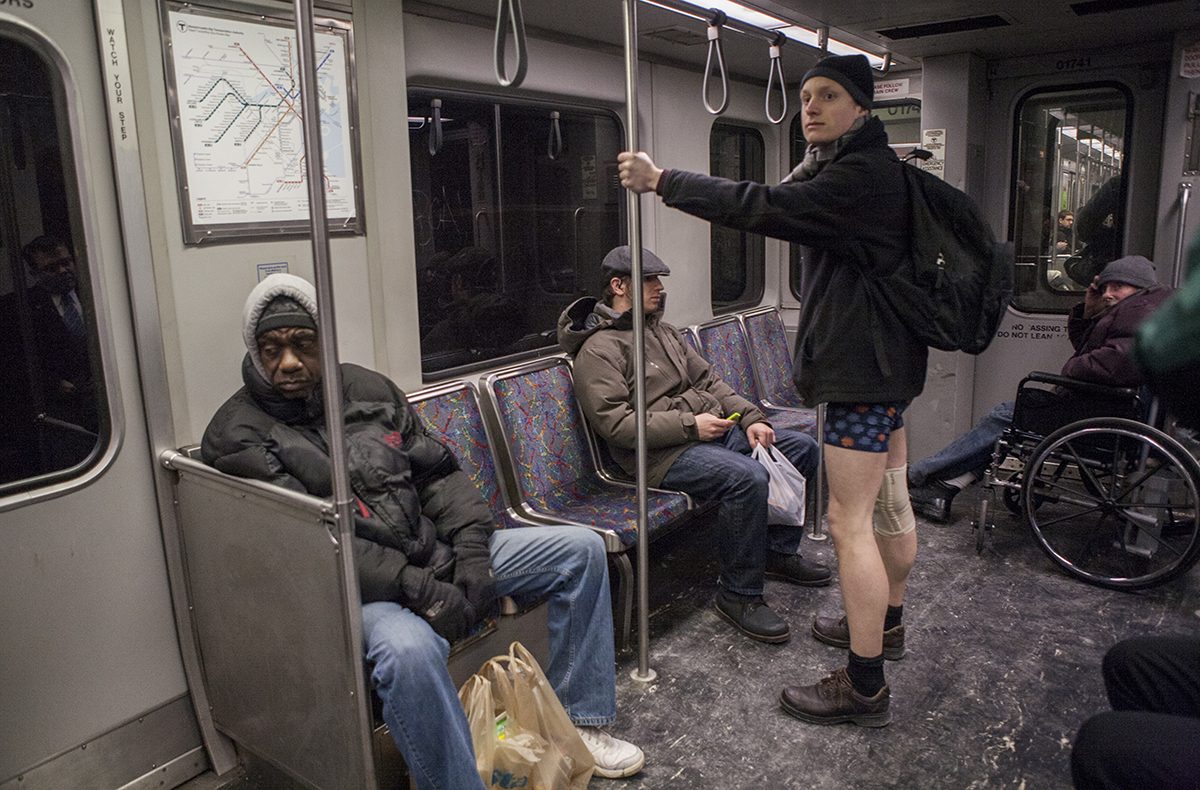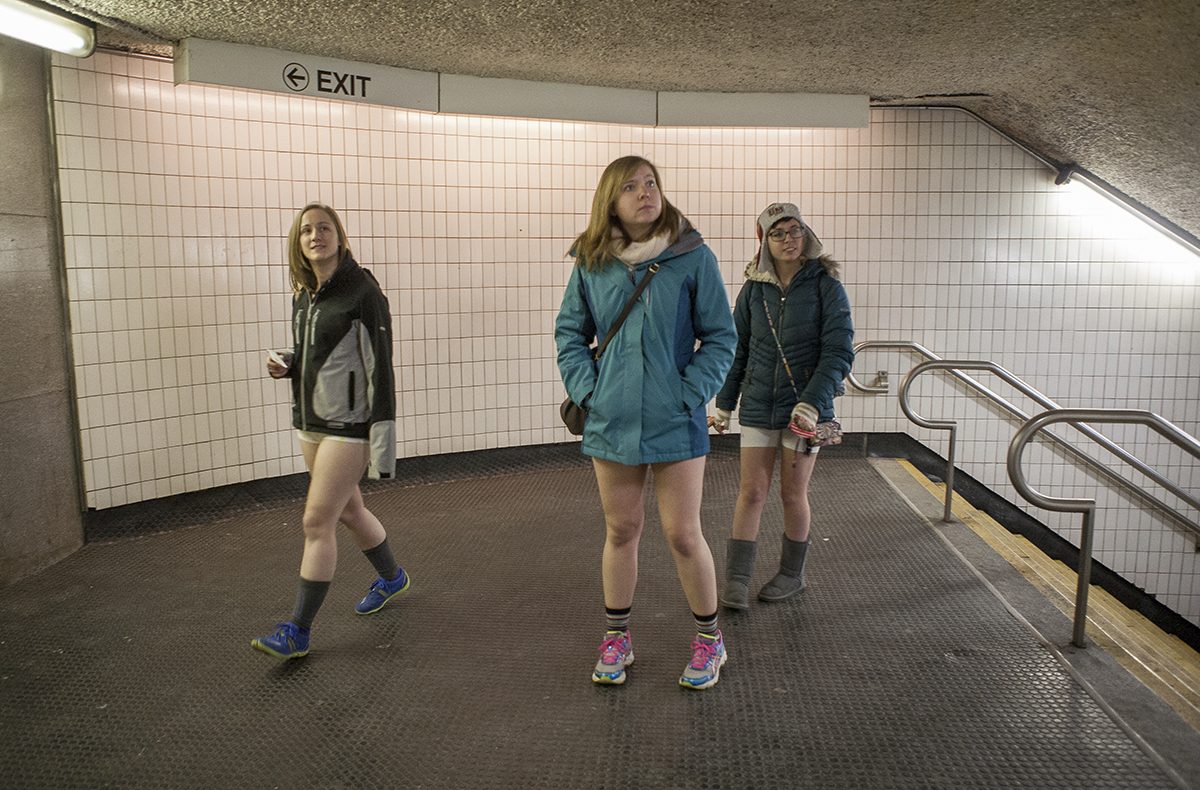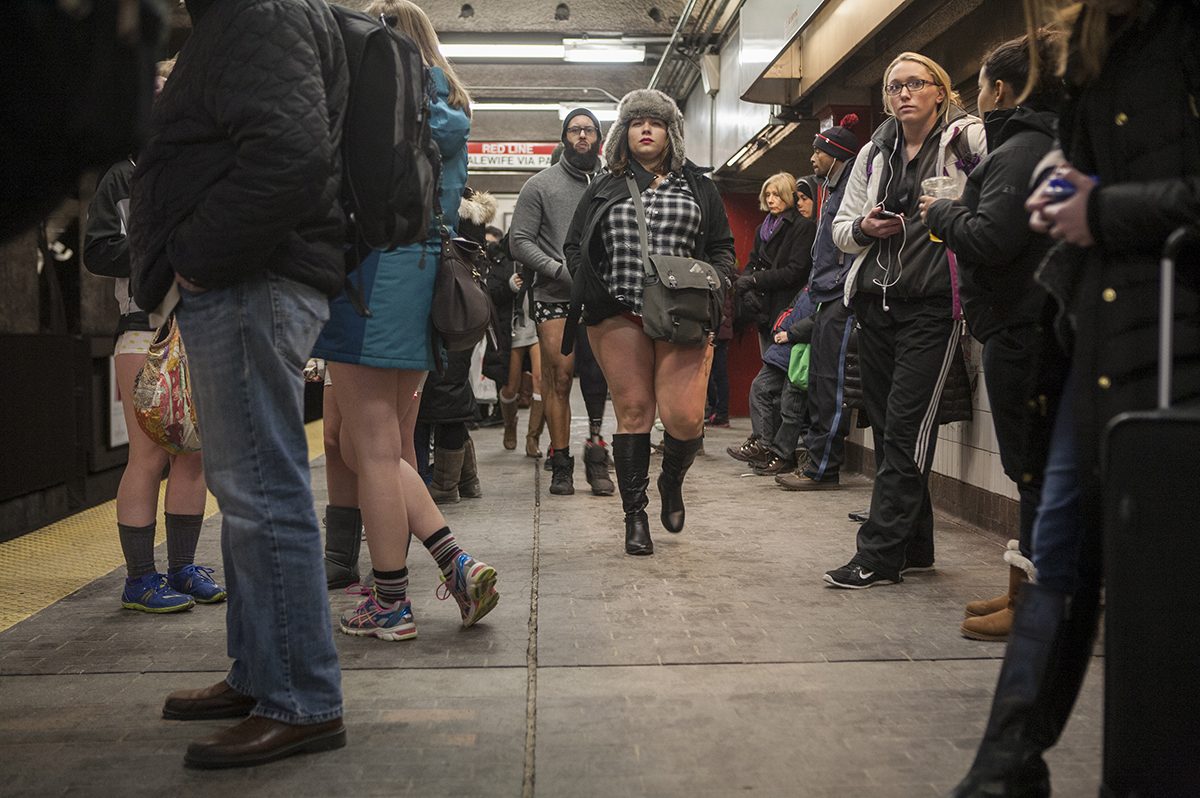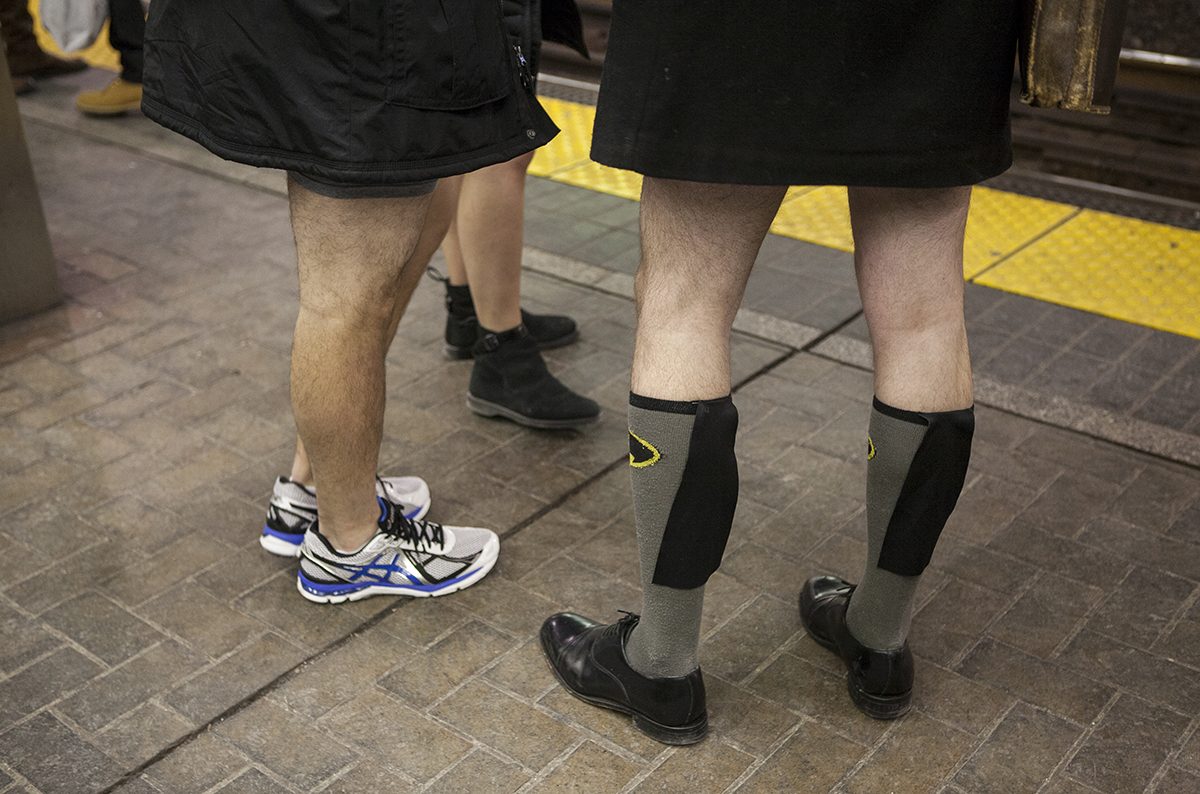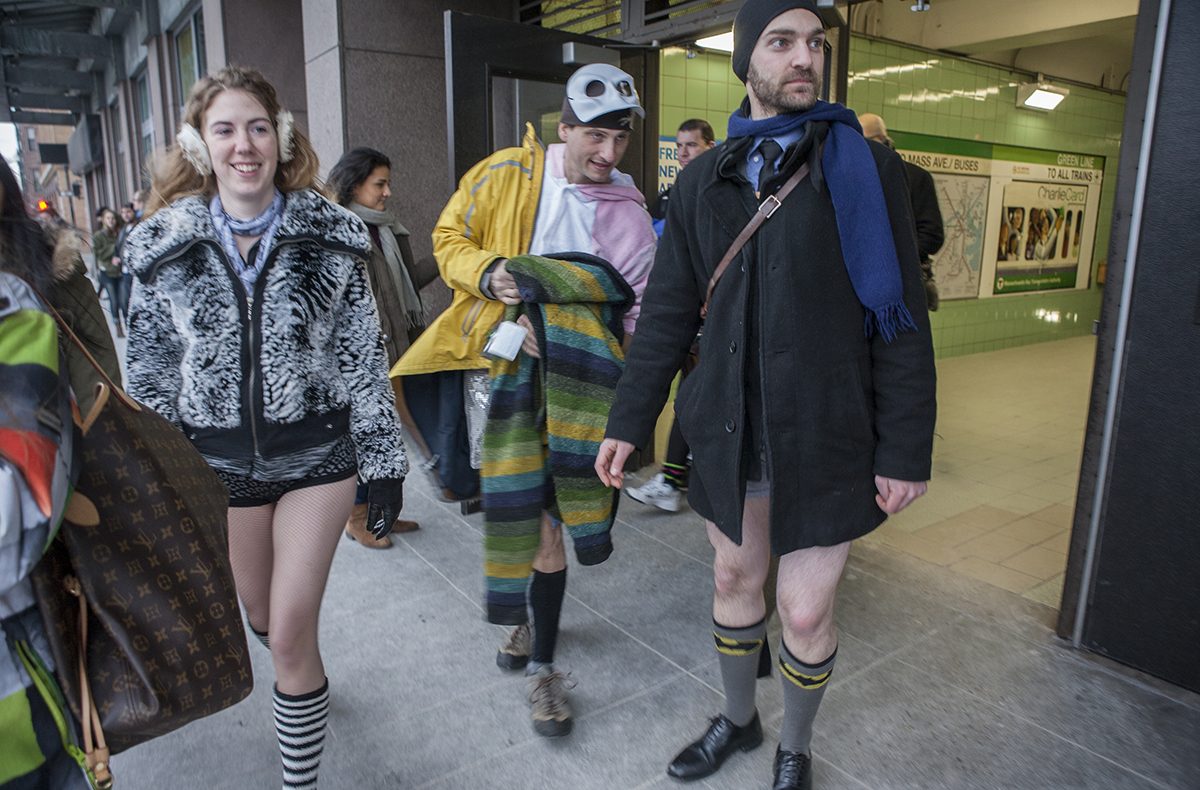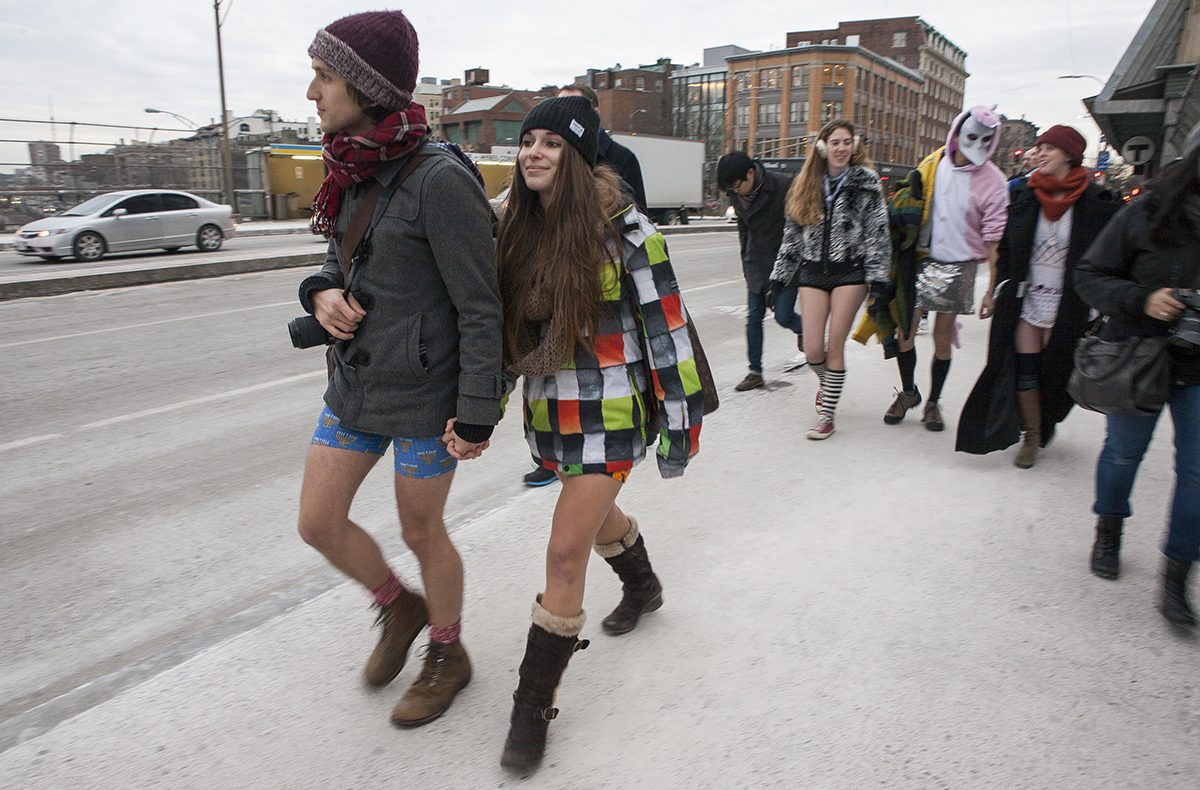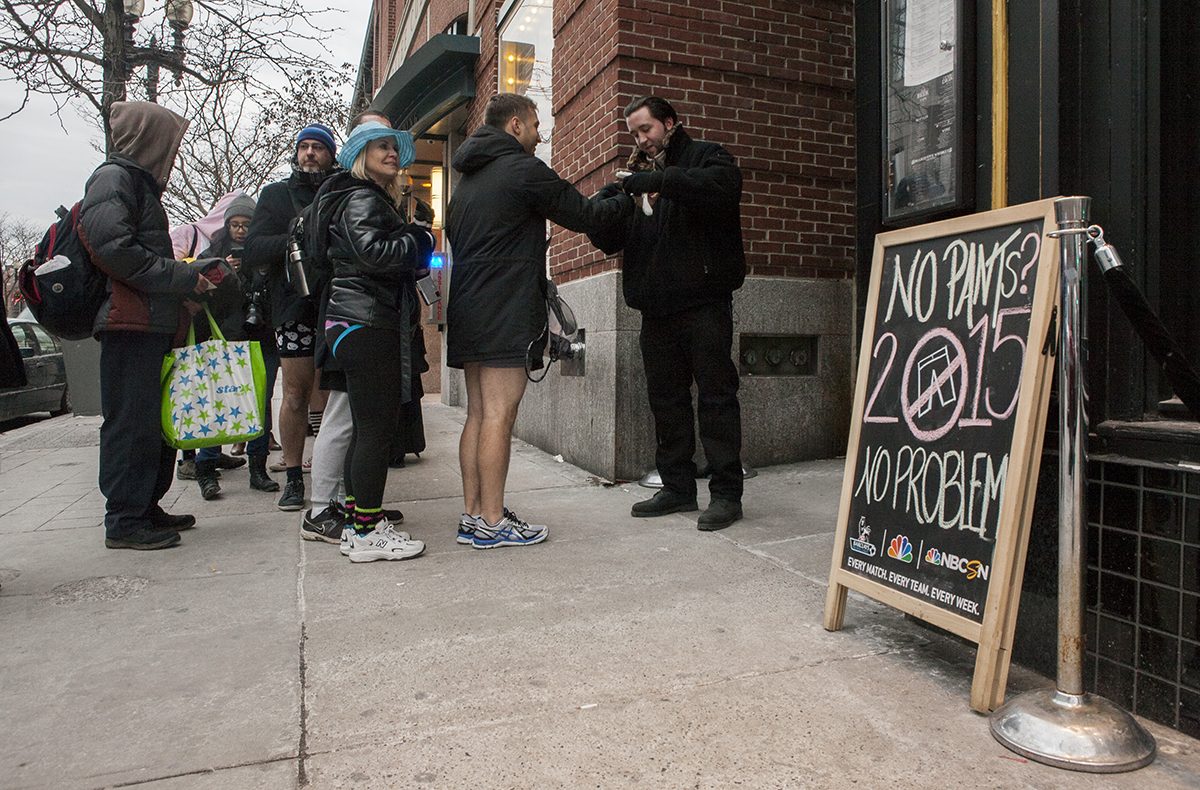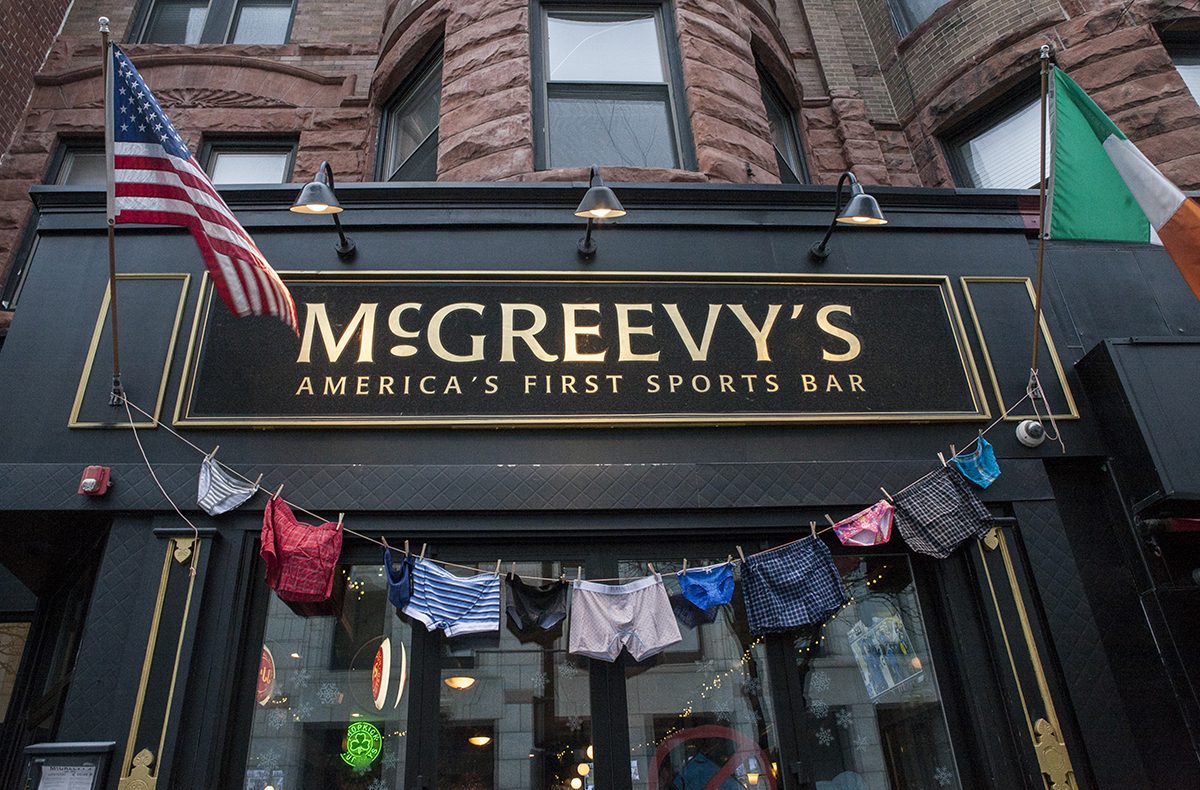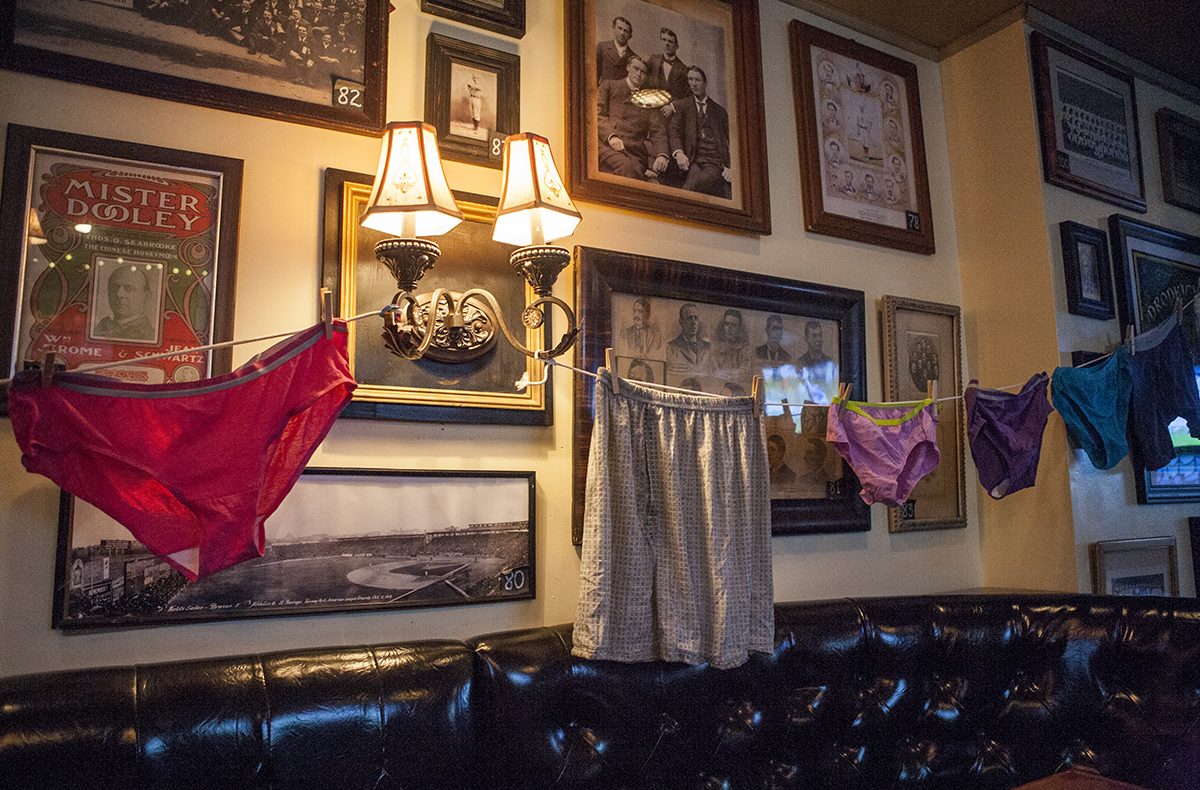 ---