Color Fields Coming to MassArt's Bakalar and Paine Galleries
The exhibition pays tribute to MassArt alum and professor Albert Munsell, inventor of the Munsell Color System.
---
The next few months may get gray and dreary outdoors, but indoors, there are plenty of places offering a burst of brightness. MassArt's Bakalar and Paine Galleries will be one of them.
For the galleries' spring 2015 exhibition, curator Lisa Tung has gathered works by 13 internationally known artists for "Color Fields," a collection of works that celebrate color. "Color Fields" is dedicated to MassArt alum and professor Albert Munsell, inventor of the Munsell Color System and "the grandfather of uniform color naming." The Munsell Color System was the first to identify colors in 3D space, charting them by hue, chroma, and value. The system offered a new, more rational way to calculate and sort colors.
The 13 artists featured in "Color Fields" all have unique, unorthodox approaches to presenting color to audiences in an unexpected way, using everything from streamers, spices, and plastic bags as their medium.
Bolivian artist Sonia Falcone's "Campo de Color" was created with various pigments and spices. Her largest installation to date, at 25 feet in diameter, the array of colorful spices include cocoa, cayenne, thyme, and mustard, just to name a few. It'll be a rich vision to behold.
LA artist John Knuth's canvas is predominantly painted in one hue, but it's how he adds a layer of speckled gold that is truly unexpected. Knuth feeds watercolor paint to hundreds of thousands of common house flies, and every time they land on a surface—like his canvas—they deposit a "flyspeck" of color. Gnarly.
See more examples of the artists' work below.
"Color Fields" runs January 26 through March 7. The Bakalar and Paine Galleries at MassArt are free and open to the public Mondays through Saturdays 12-6 p.m., Wednesdays 12-8 p.m., 621 Huntington Ave., Boston, massart.edu.
---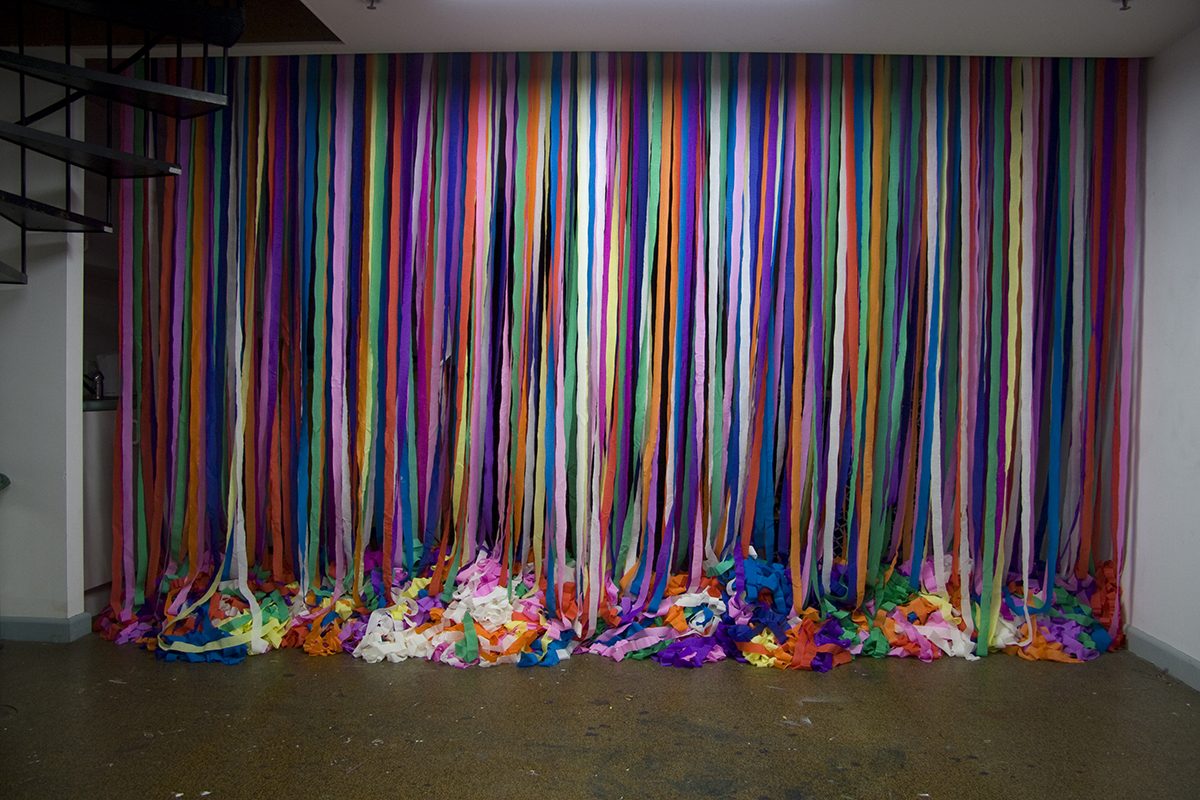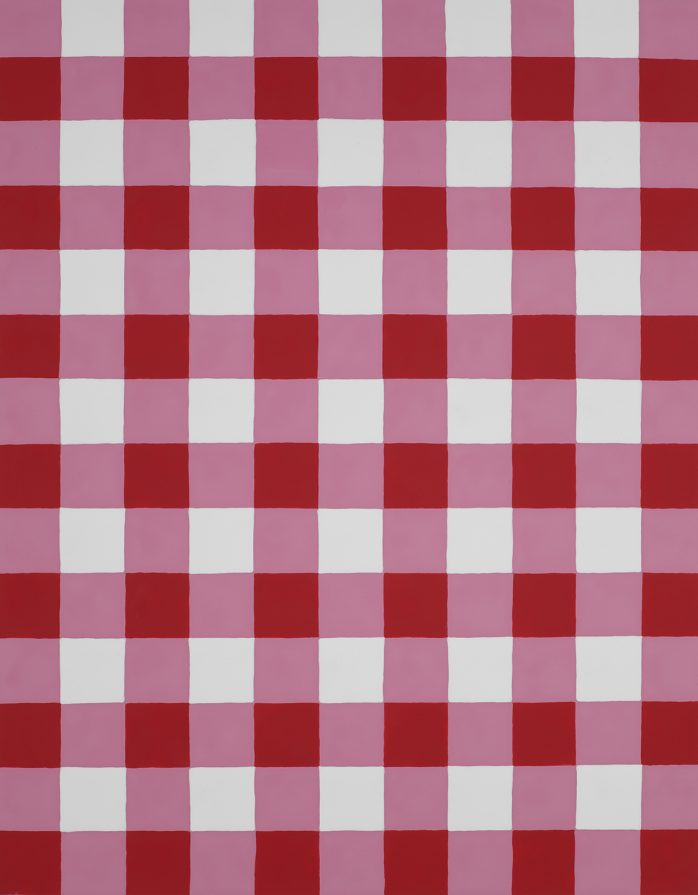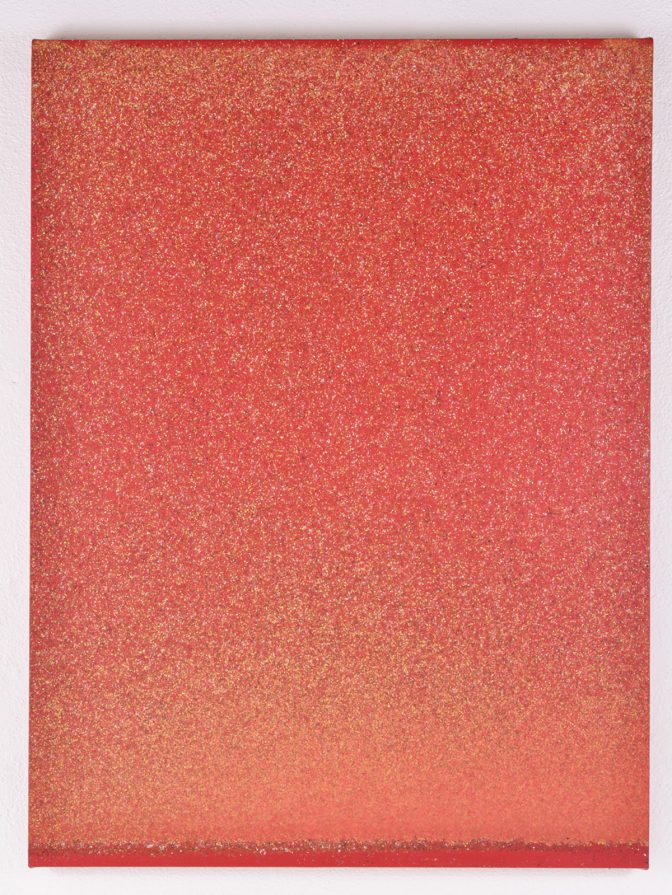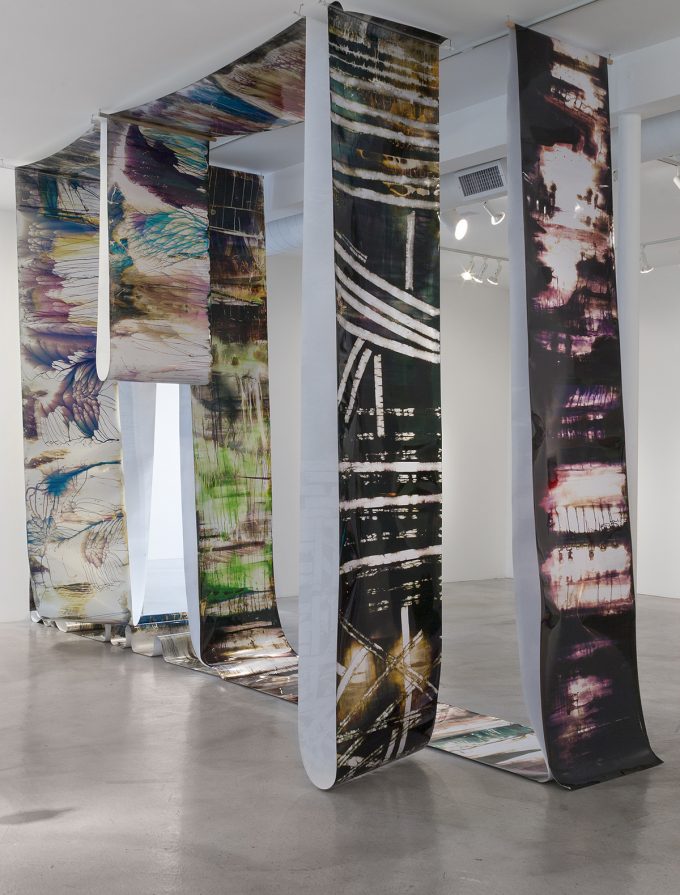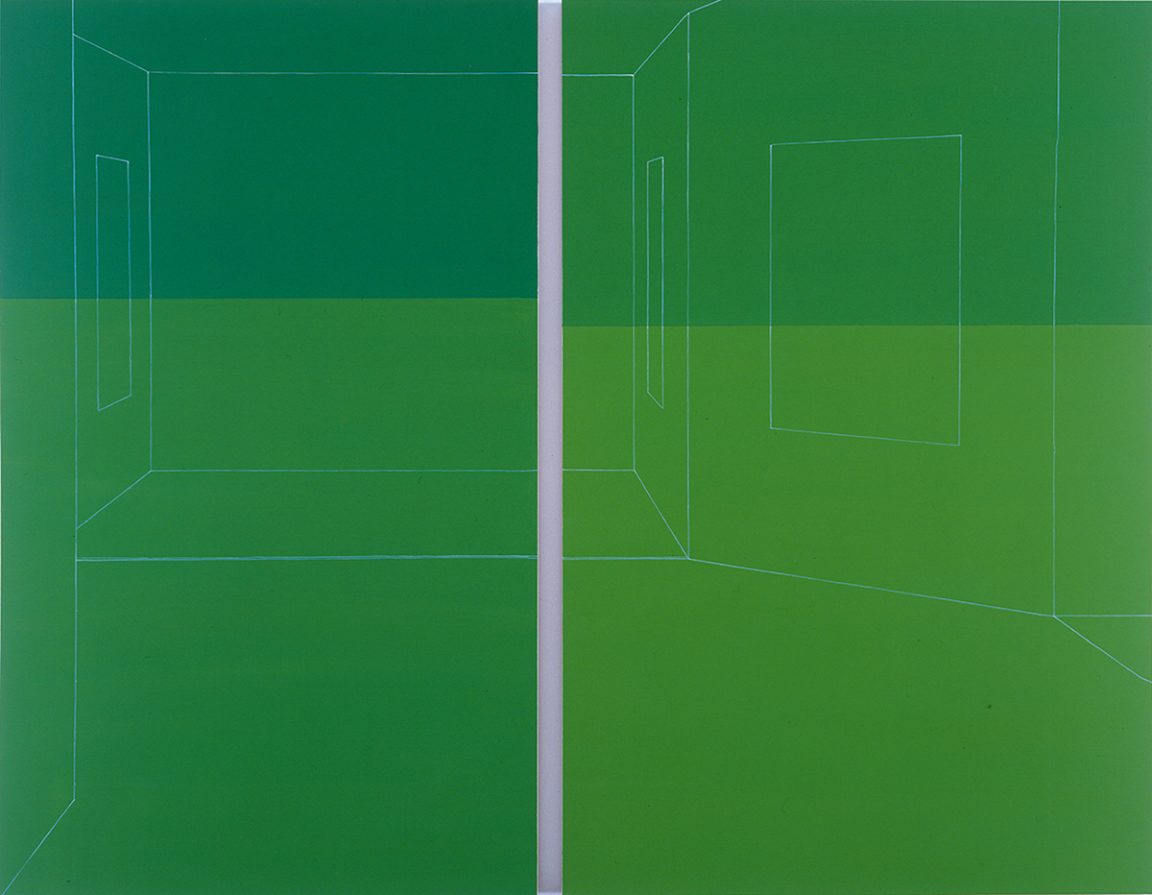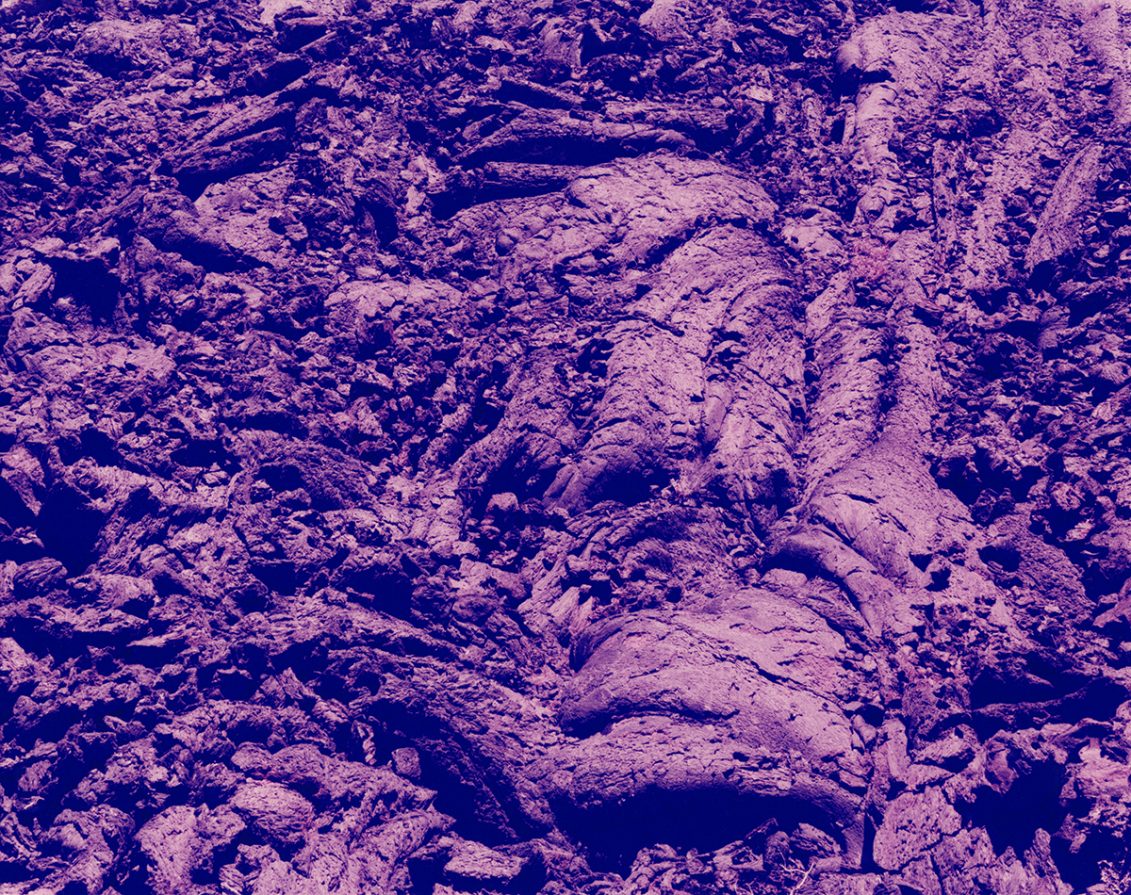 ---