'90s Game Zoombinis Redeveloped for Tablets and Desktop [Updated]
The beloved education game can now be played on iPad and Android tablets.
---
Update, August 6:
Zoombinis fans, the moment has come. Thursday is the release date for the popular game, which has been reworked into an app available for download on iPads and Android tablets.
The new Zoombinis game was developed by TERC, a not-for-profit company in K-12 math and science education, following a successful Kickstarter campaign to revive the Zoombinis. They worked with another local company, FableVision, as well as the Learning Games Network (LGN) at MIT.
The app stays true to the beloved '90s software game, retaining the original storyline of a race of creatures called Zoombinis embarking on a journey to a new land. Users are tasked with guiding groups of Zoombinis through various logistical challenges that tickle the brain.
"The game was really popular and well-regarded as a good example of what a game should be," says David Libby, TERC's director of technology. "A lot of education games try to make education fun, but the principle of Zoombinis is to find the fun in learning."
And though the game's recommended age is 8+, TERC expects plenty of customers to be older fans who played Zoombinis as a kid or who were parents in the '90s and now might buy the app for their grandkids.
"After we had prototypes, it was so exciting to see fans playing the game," says Teon Edwards, TERC's lead game designer and production manager on the Zoombinis project. "Some fans didn't want to give the iPad back!"
The TERC team paid careful attention to what changed between the old and new versions of Zoombinis. Knowing full well there's a nostalgia factor involved, TERC made it so the new app has the same voices, characters, and narration. The differences between old and new are subtle: One of the options for eye shape, for instance, has been changed to simple black dots.
And then there's this:
"The originals looked a little more like eggplants when they [were intended] to look more like blueberries," explains Libby. So, in the new app, look forward to ever-so-slightly more blueberry-esque Zoombinis.
Libby also notes that Scot Osterweil, one of the original game designers who was involved with the relaunch, also made some of the game's levels a tad more difficult. As if getting past those Fleens wasn't challenging enough! Both Libby and Edwards agree that Pizza Pass and Mudball Wall are their favorite challenges in the game ("Arno has the best catchphrases—Make me a pizza! More toppings!" says Edwards), and Libby admits, "I used to hate [Mirror Machine], but now I'm killing it."
For the most part, it's still the same old adorable Zoombinis, now in more high-quality artwork.
While the iPad and Android tablet version of the game launches Thursday, TERC may release a Mac/Windows/Kindle Fire version in September. Stay tuned.
Until then, grab your tablets and make some pizzas…and then be promptly denied by Arno the pizza troll.
---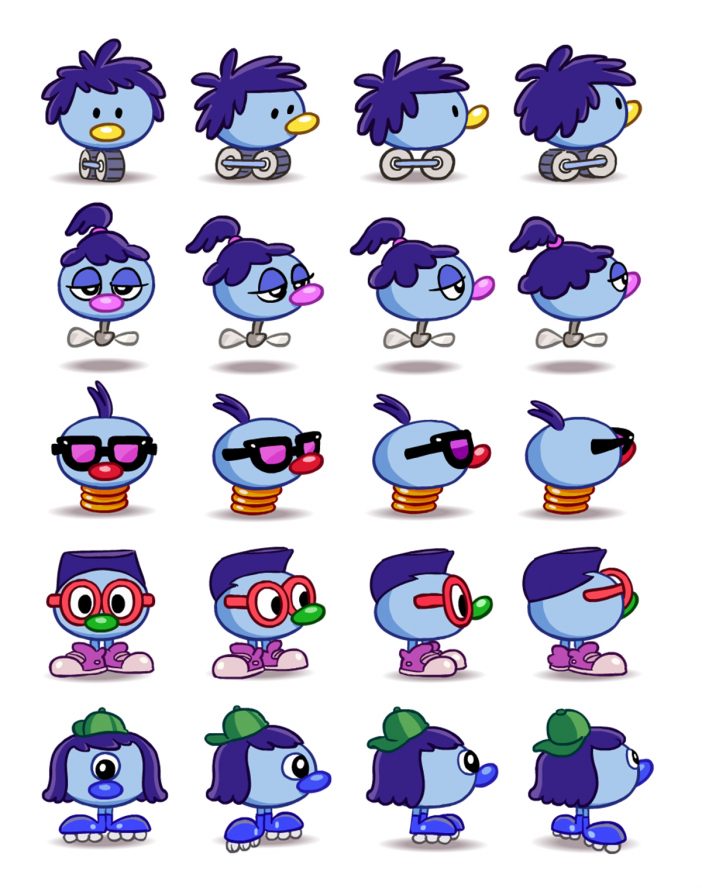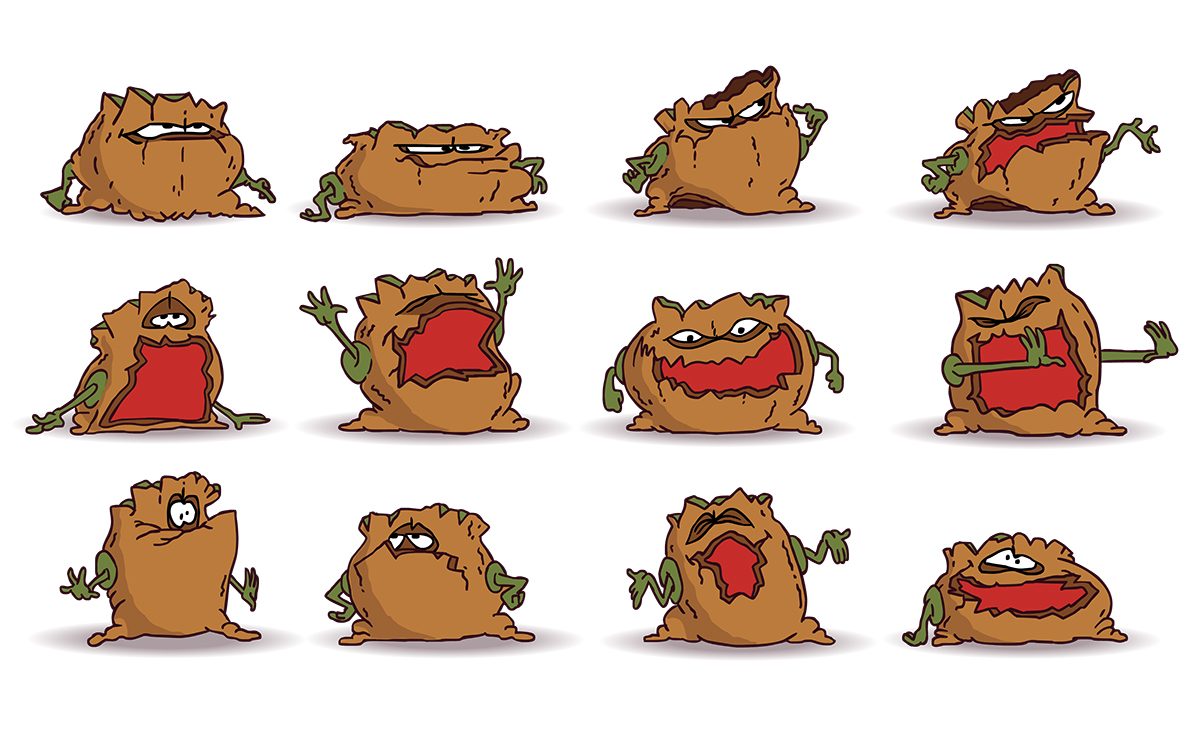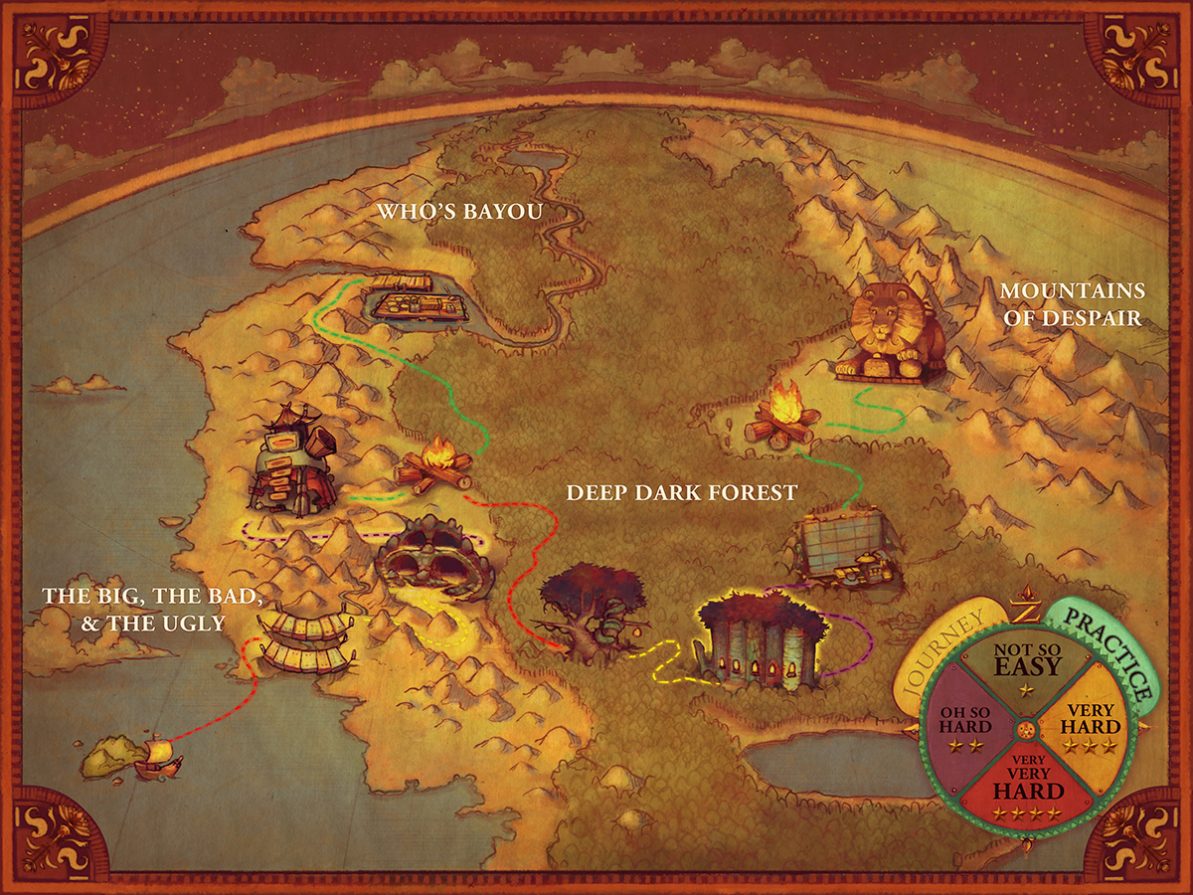 ---
Previously:
Hip hip, Zoombinis!
If that phrase means anything to you, it's probably because you were a '90s kid. And not just any '90s kid, but a geeky one at that—someone whose parents kept him or her occupied with games like The Logical Journey of the Zoombinis, an educational adventure software game released in 1996 by Broderbund prior to its purchase by The Learning Company in 1998. (Yes, that's the Kevin O'Leary's The Learning Company, in case any Shark Tank fans were wondering.)
The Logical Journey of the Zoombinis has a bit of a cult fan following. The award-winning game encouraged kids to use their deductive reasoning skills to guide hundreds of little blue Zoombini characters—625 of them, to be exact—through various puzzle challenges from Zoombini Isle to Zoombiniville. It was so well-designed that it passed for more "game" than "education," hence its popularity. Memorable levels included the Allergic Cliffs, Pizza Pass, Captain Cajun's Ferryboat, and more.
Over time, the software became technologically outdated. A physical CD? Don't be silly. The original Zoombinis game just wasn't able to keep up with newer devices.
Fortunately, 20 years later, the Zoombinis are about to be re-introduced to the masses for a whole new generation of kids—and nostalgic adults—to play. Cambridge-based TERC, the original designers of the game, have reacquired the rights to the Zoombinis, and this week launched a Kickstarter to fundraise for a fully upgraded version of the game, to be titled simply Zoombinis.
TERC is looking for $50,000—and at the time of this writing, are already halfway there—to re-create the game for tablets and desktop (iOS and Android, PCs and Macs). The updated version will retain the beloved challenges such as the Pizza Pass—where users must figure out what pizza topping combinations will get them past the nasty tree trolls Arno, Willa, and Shyler—and will also feature updated higher-resolution graphics and new content. (Morrre toppings! if you will.)
The slated release date for the revamped Zoombinis is August 2015. Contributors on Kickstarter will receive various incentives ranging from copies of the game, to posters, to hoodies and T-shirts.
---