Boston Public Library Unveils Renovated Second Floor
The remodeled youth-oriented spaces make up phase one of renovation plans for the Central Library's Johnson Building.
---
The Boston Public Library reopened the second floor of its Central Library's Johnson Building on Saturday morning, unveiling newly redesigned youth-oriented spaces beaming with color and natural light.
"Today we celebrate a reimagined library—a library that says, 'Welcome,'" said Jeff Rudman, chair of the BPL's board of trustees, at the opening ceremony. "The challenge to the BPL is simple. It's to use this institution, it's to use this wonderful technology to better serve every toddler, every school-age child, every tween, every teen, every college student, every new citizen, every adult learner, researcher, scholar, or member of the republic letters."
Library president Amy Ryan and director of library services Michael Colford also spoke at the ceremony, giving remarks that celebrated the Central Library's renovation, but also urged residents to visit local branches. Boston's new poet laureate Danielle Legros Georges, a professor at Lesley University, recited a poem titled "Pray Song for Boston" to mark the occasion, and Mayor Marty Walsh was on hand to cut the ceremonial ribbon.
The reopened second floor contains the children's library, which now boasts an early literacy area with a sensory learning wall, a story time space, and a special space for tweens. The nearby "Teen Central," designed with an urban feel in mind, contains diner-style booths for doing homework or hanging out, as well as a digital lab with graphic design software and a 3D printer. Additionally, the second floor houses the library's nonfiction collection.
Completion of the second floor marks phase one of the Central Library's renovation project. Improvements to the first floor, mezzanine, lower level, and exterior of the Johnson Building are scheduled to be unveiled next summer.
Take a look inside the new library spaces below.
---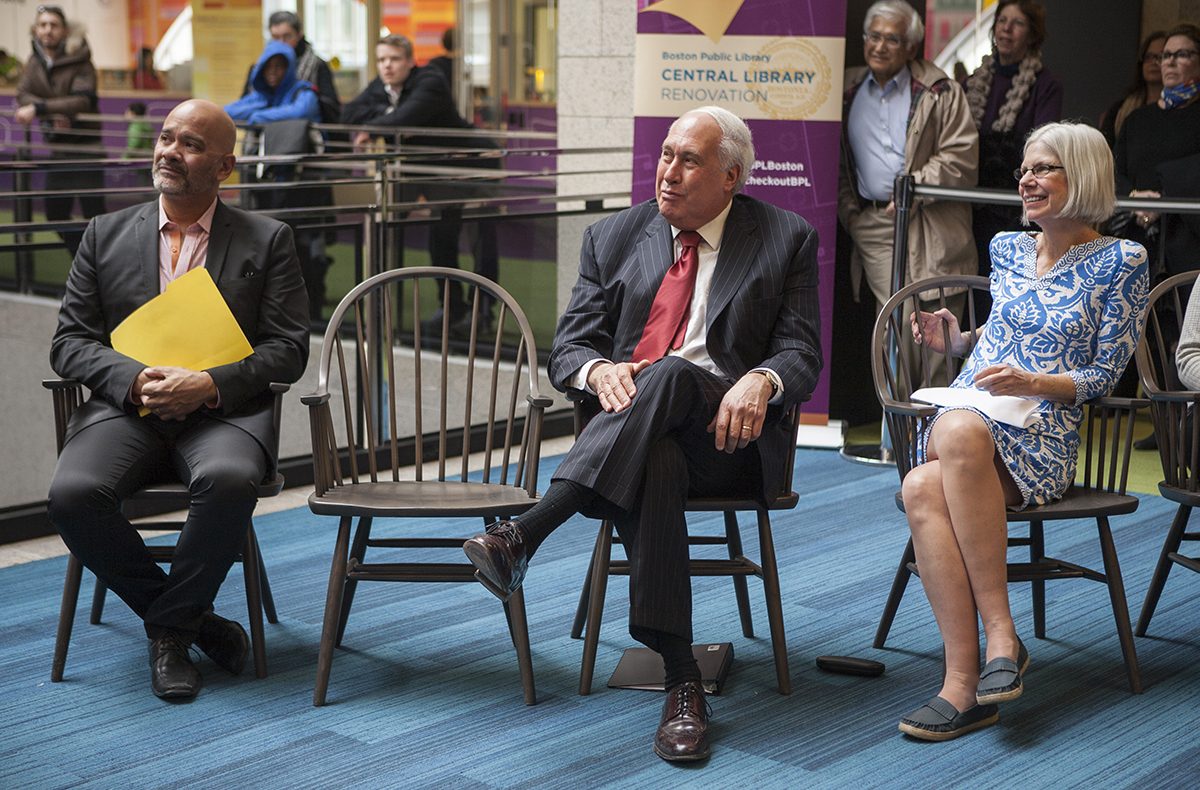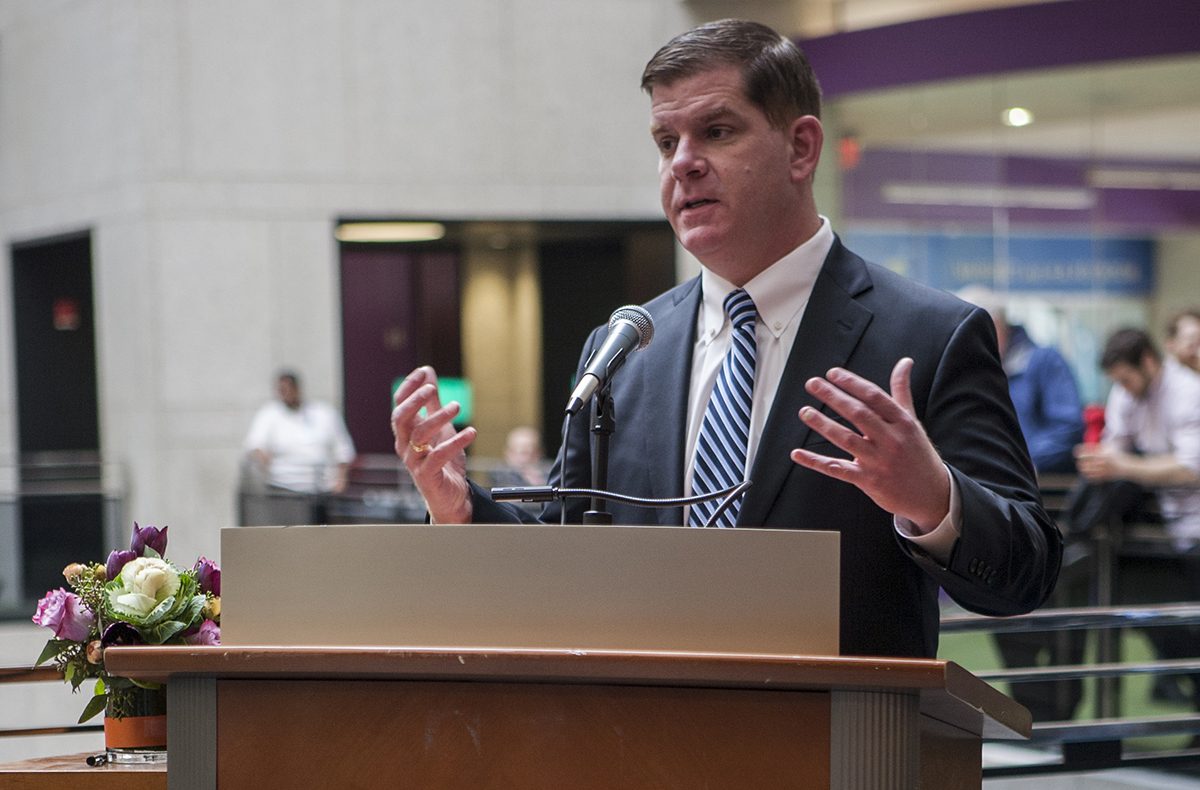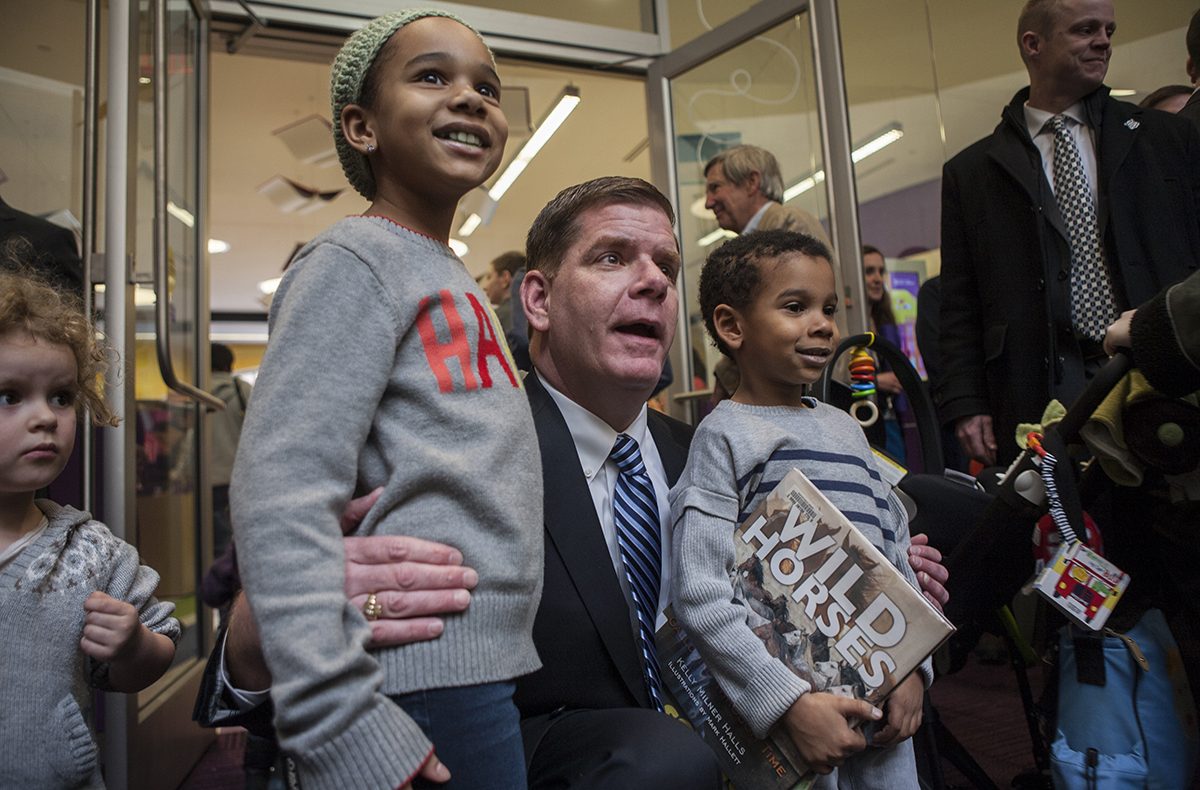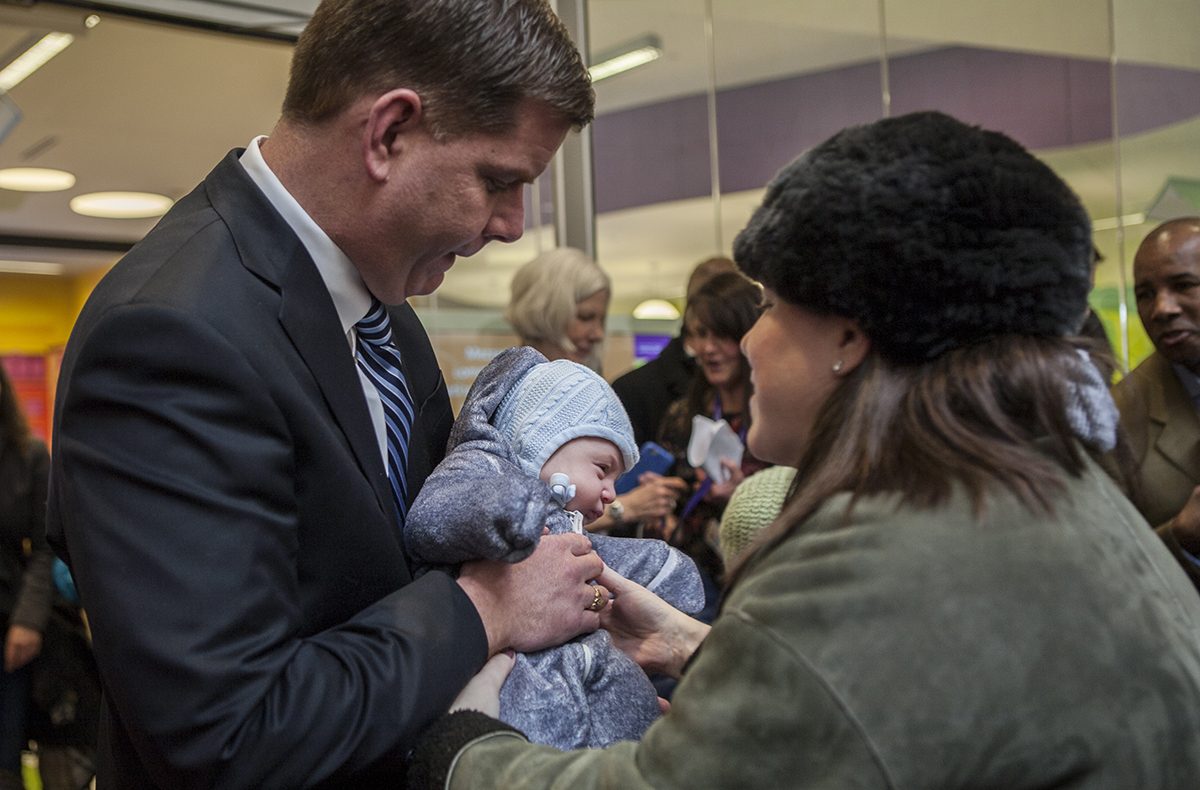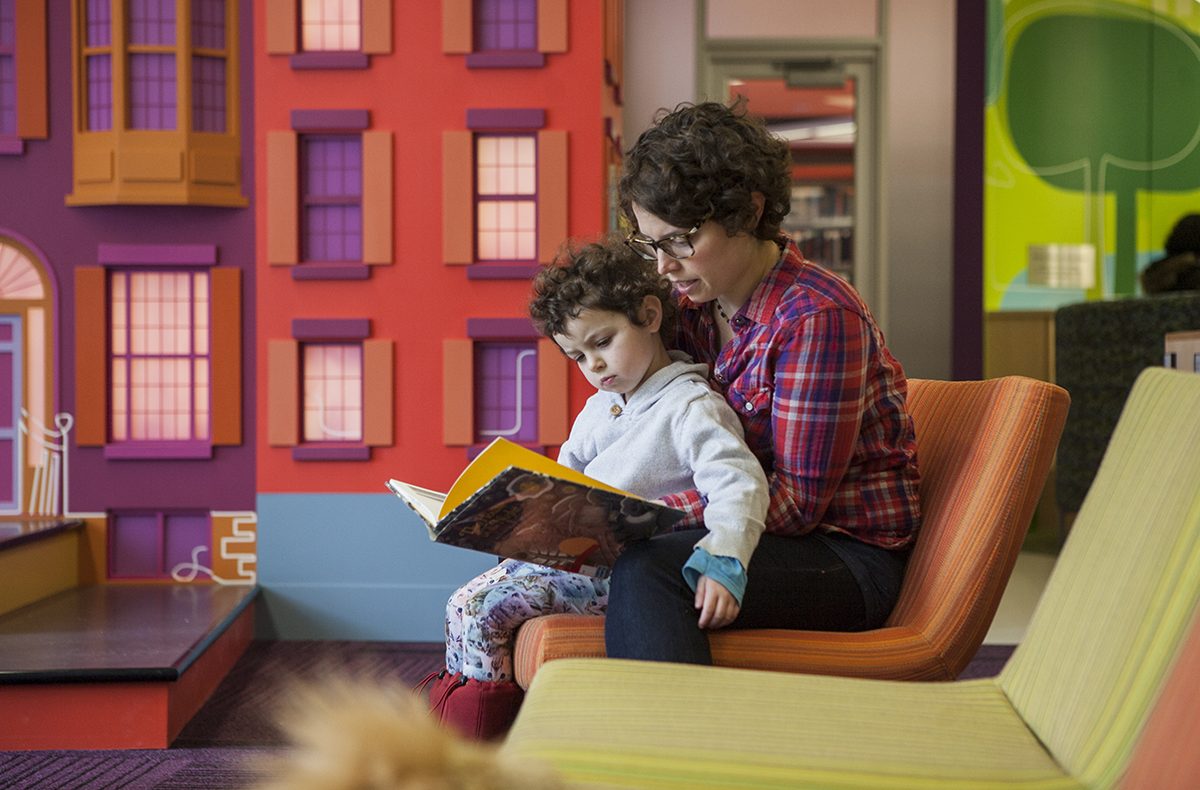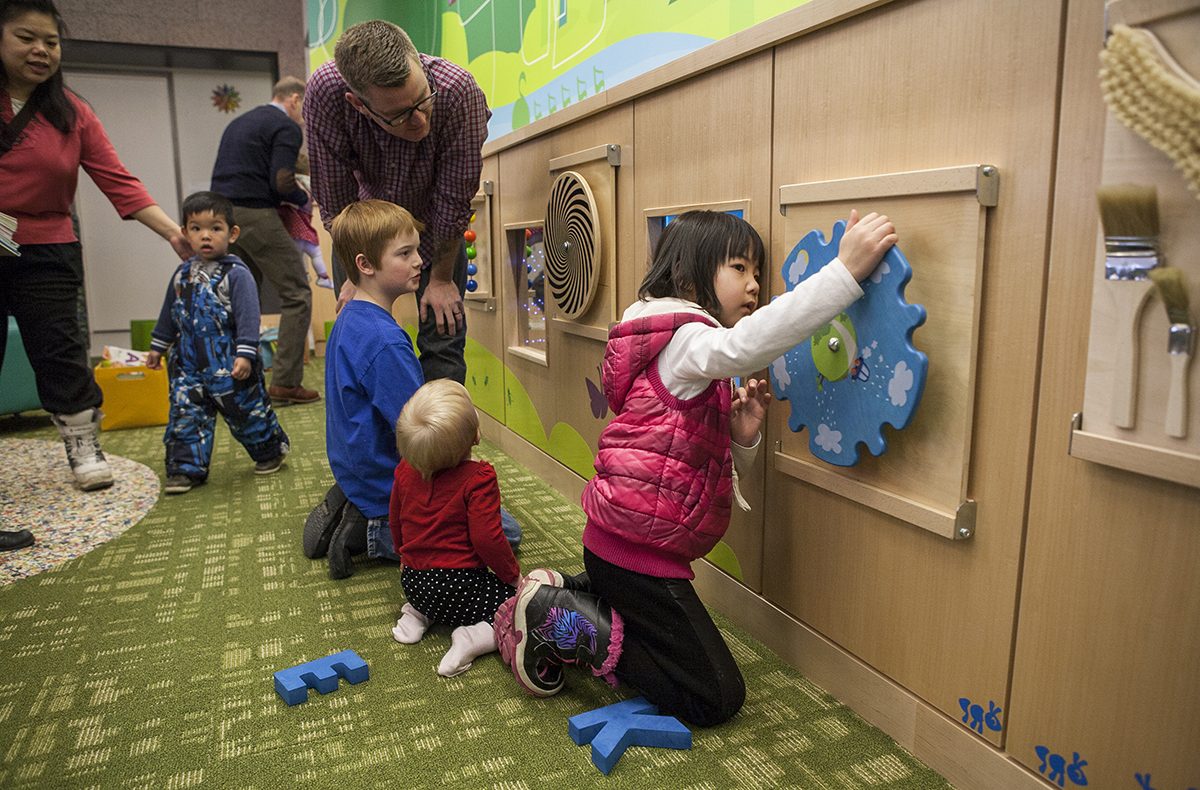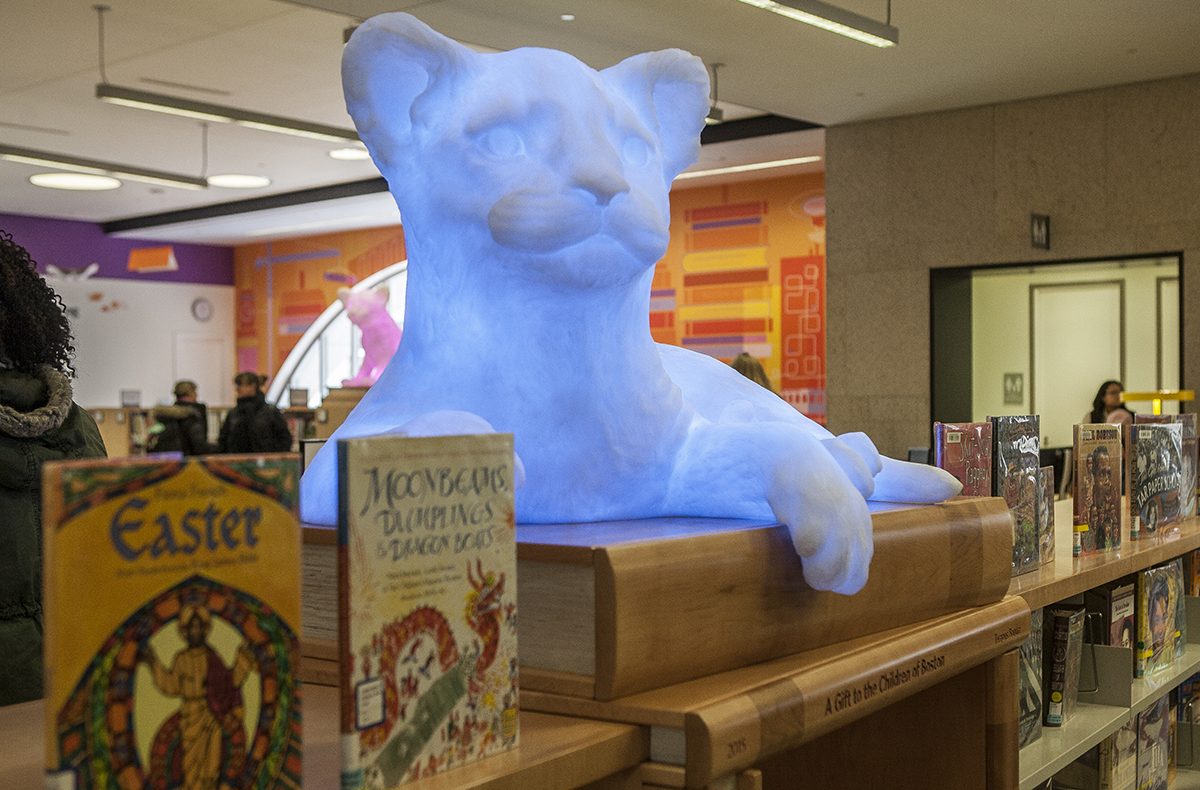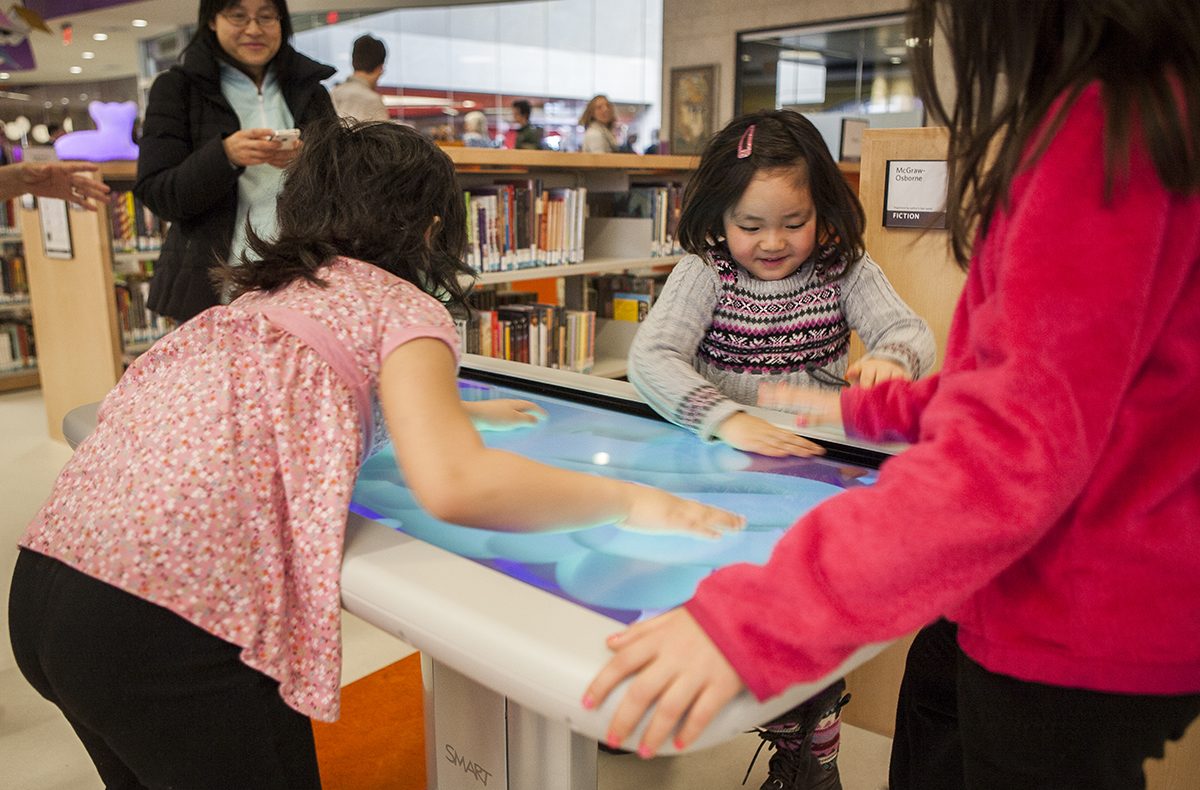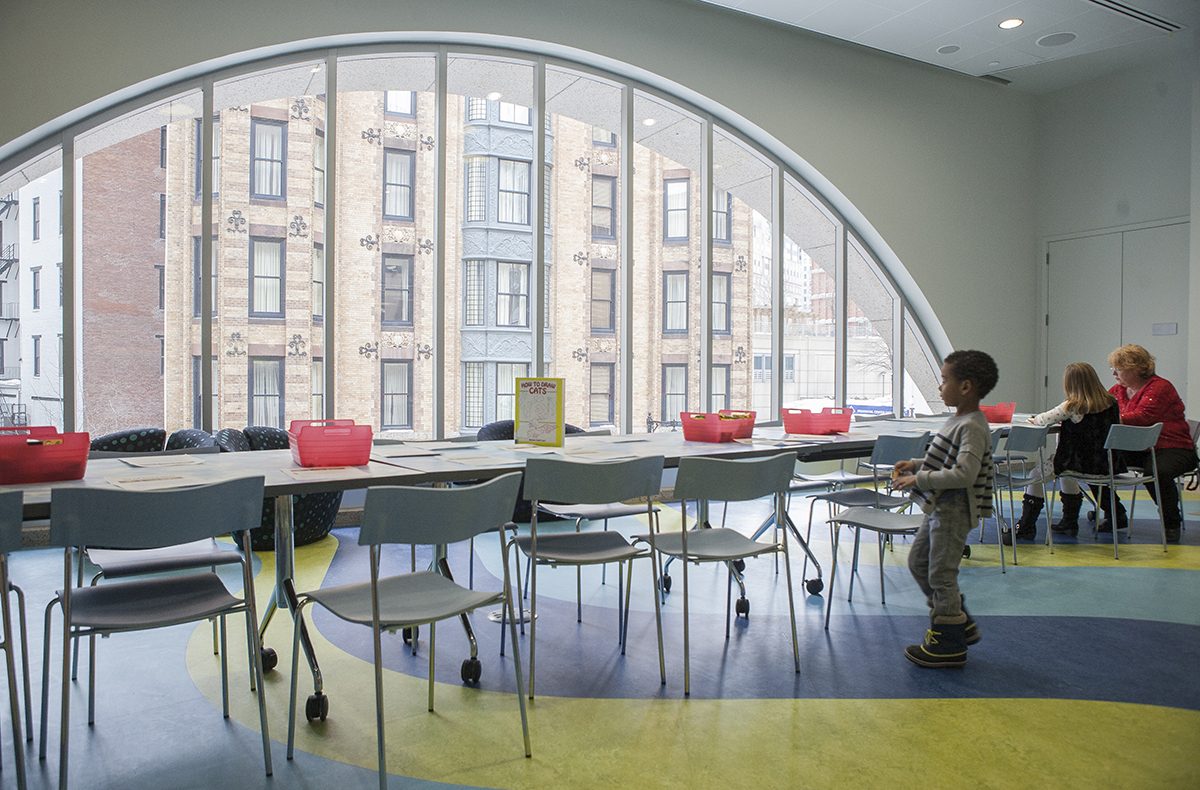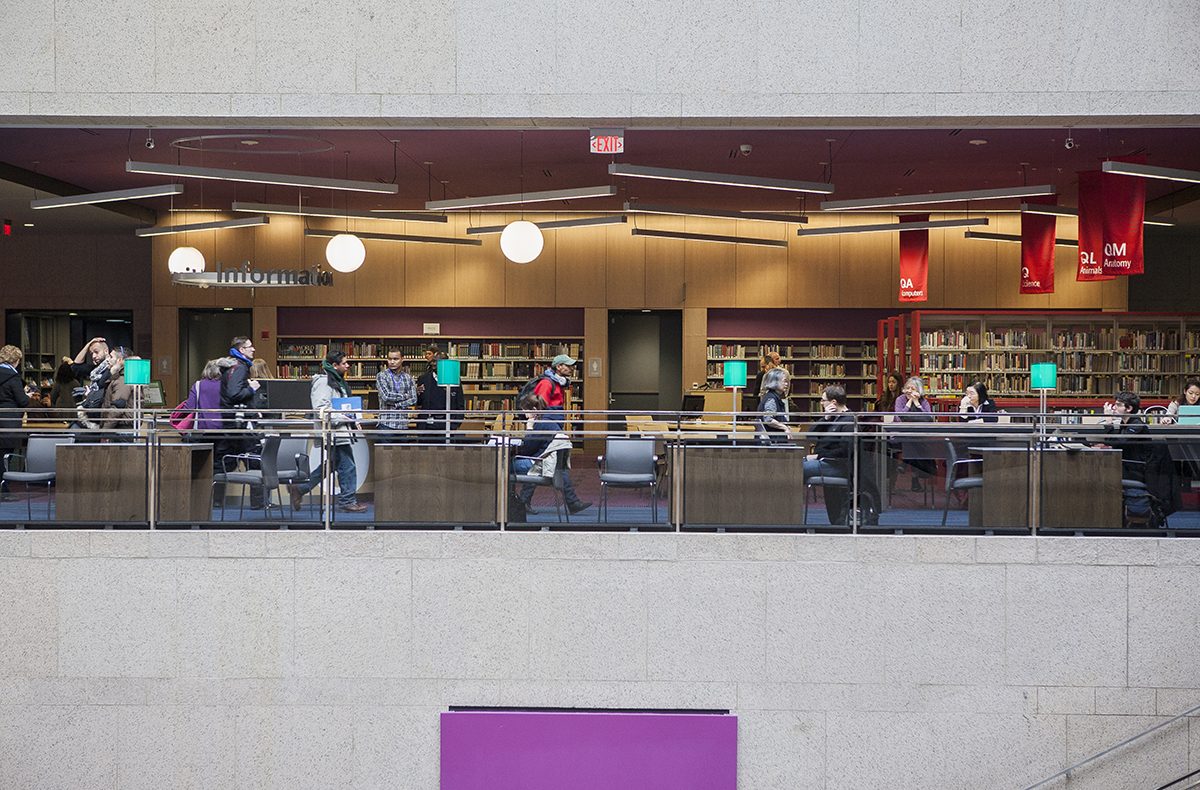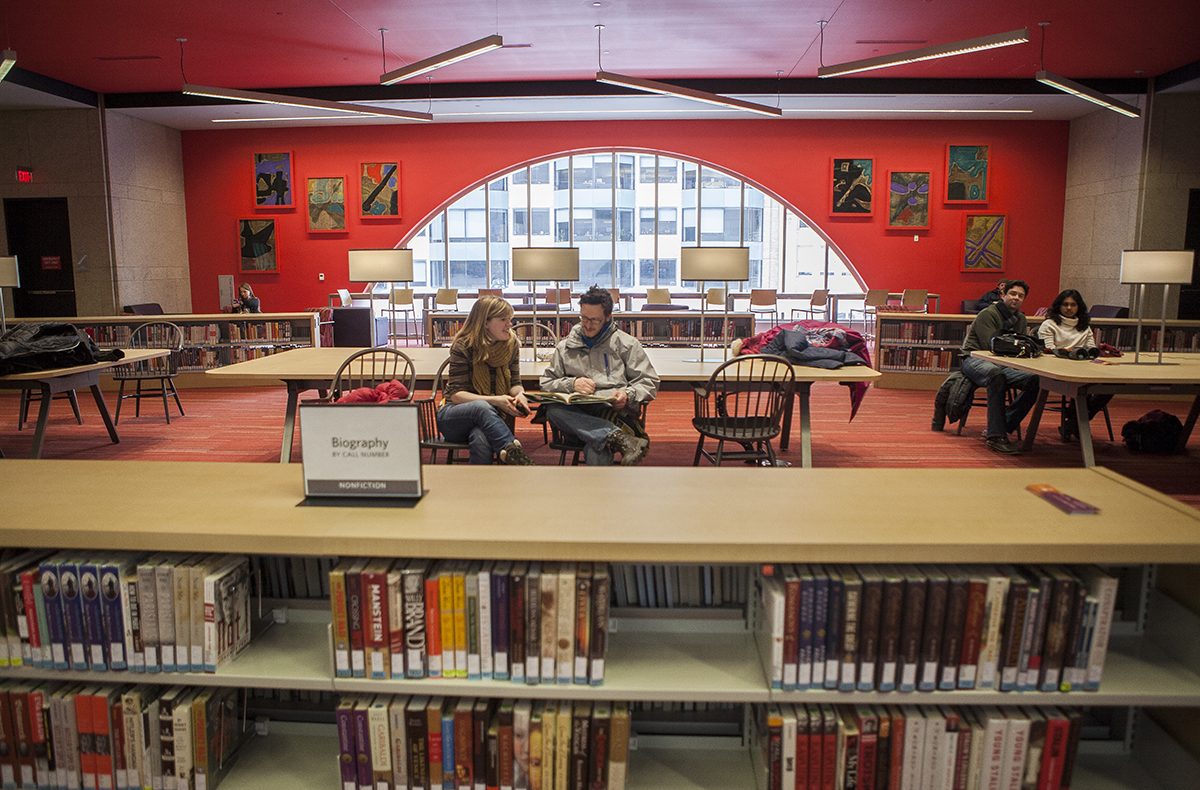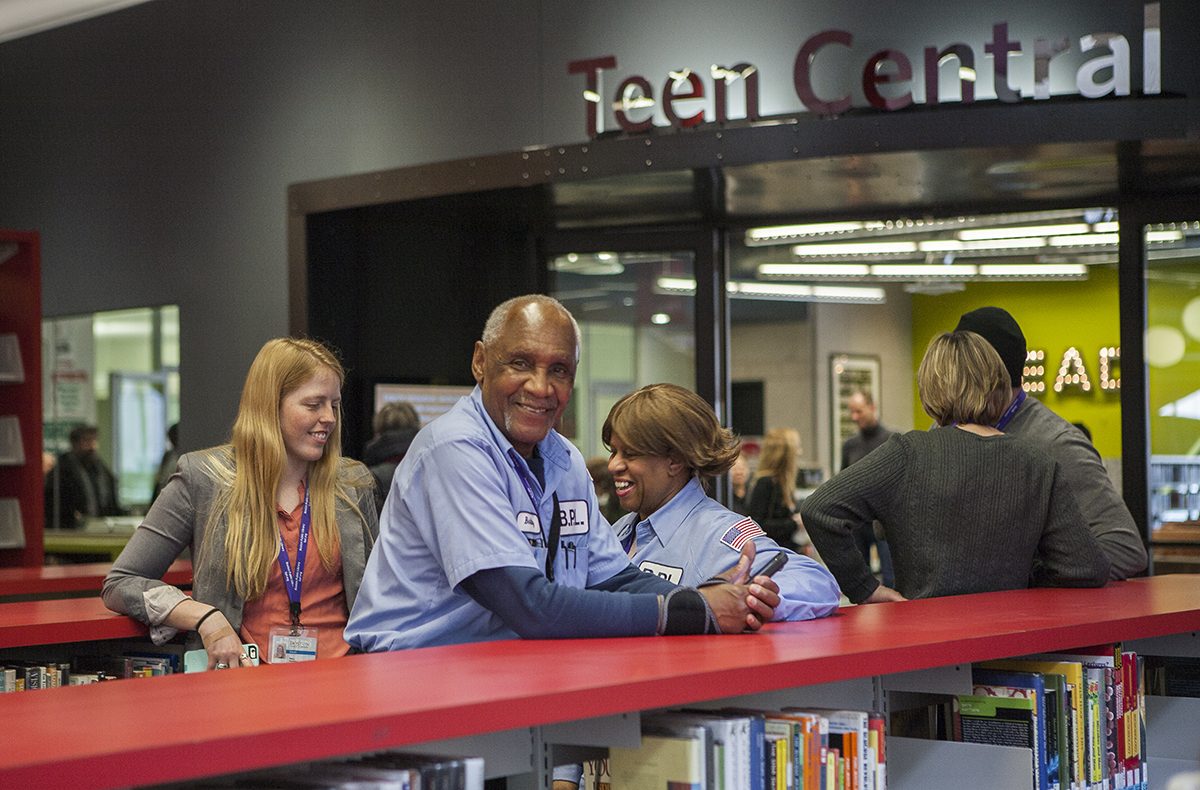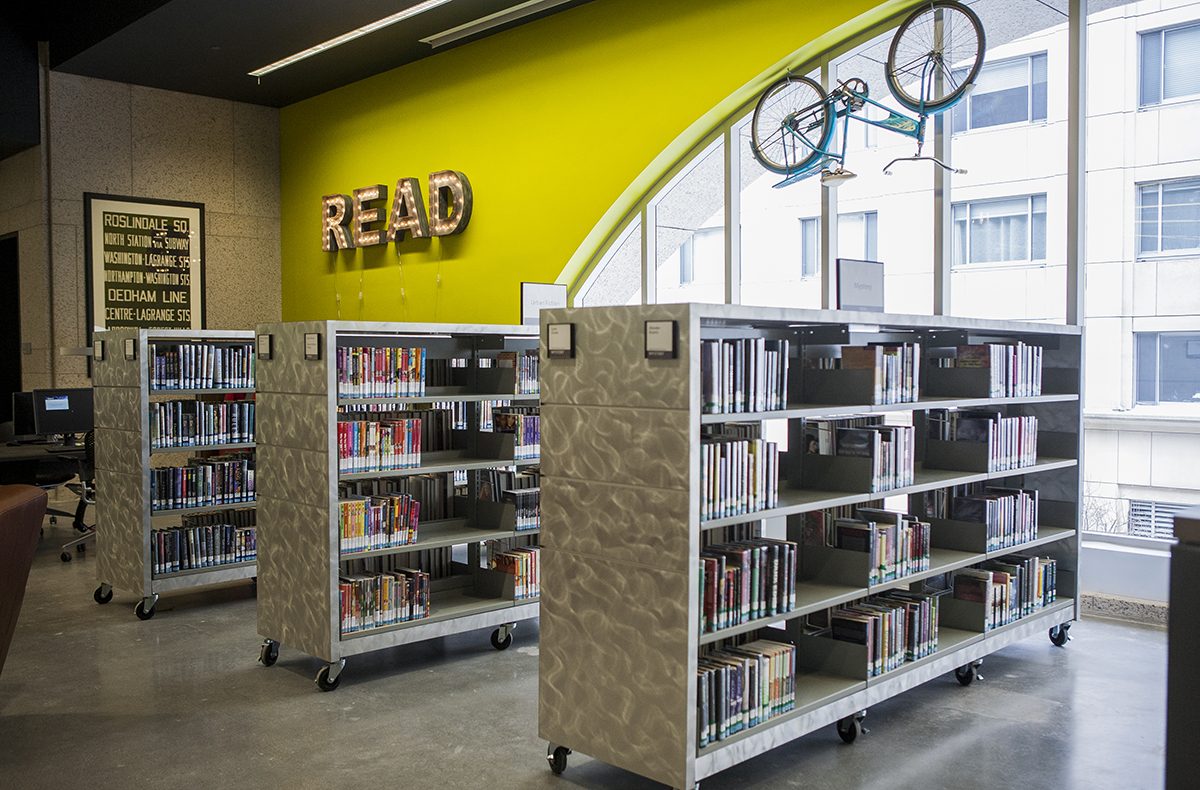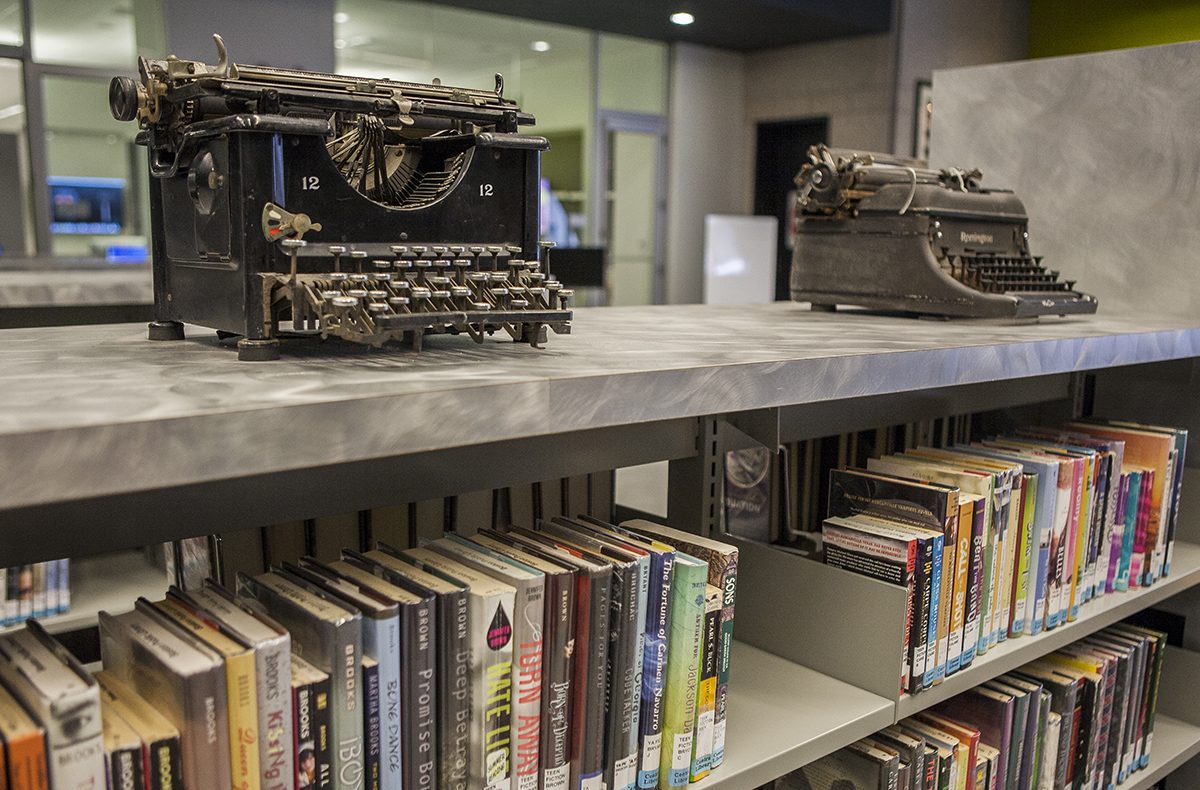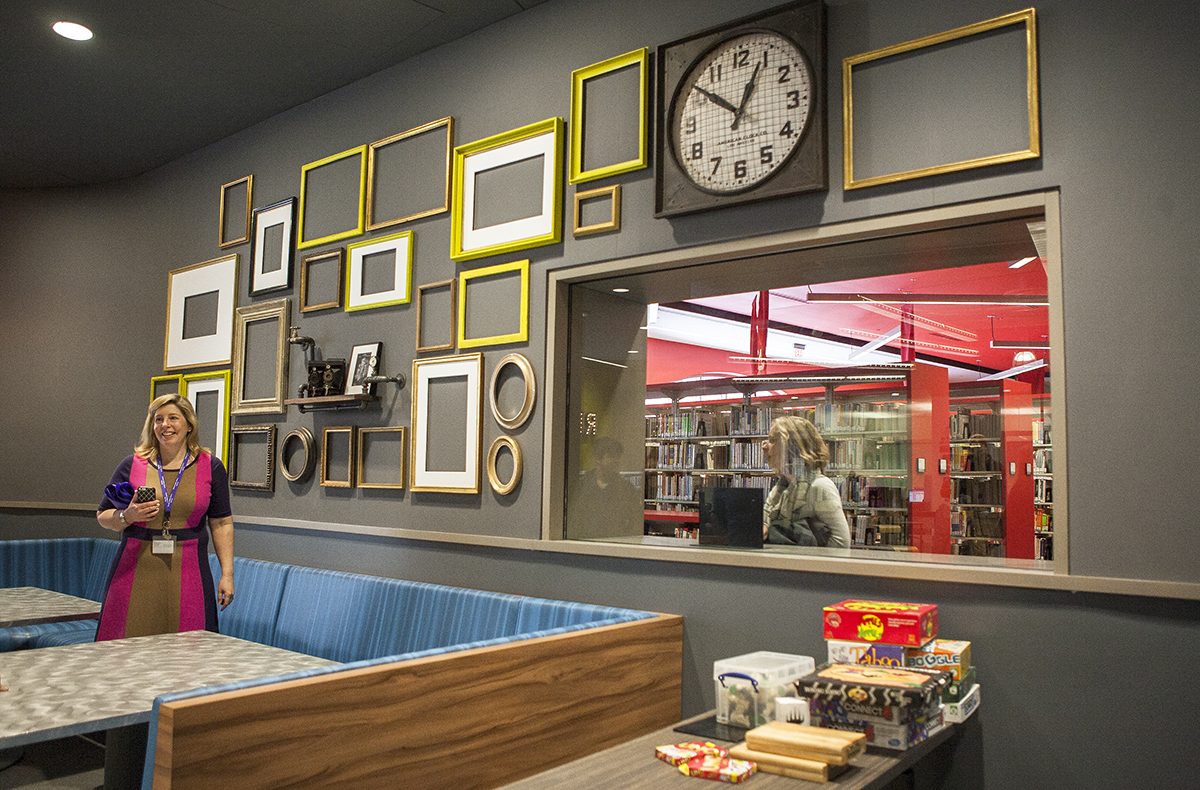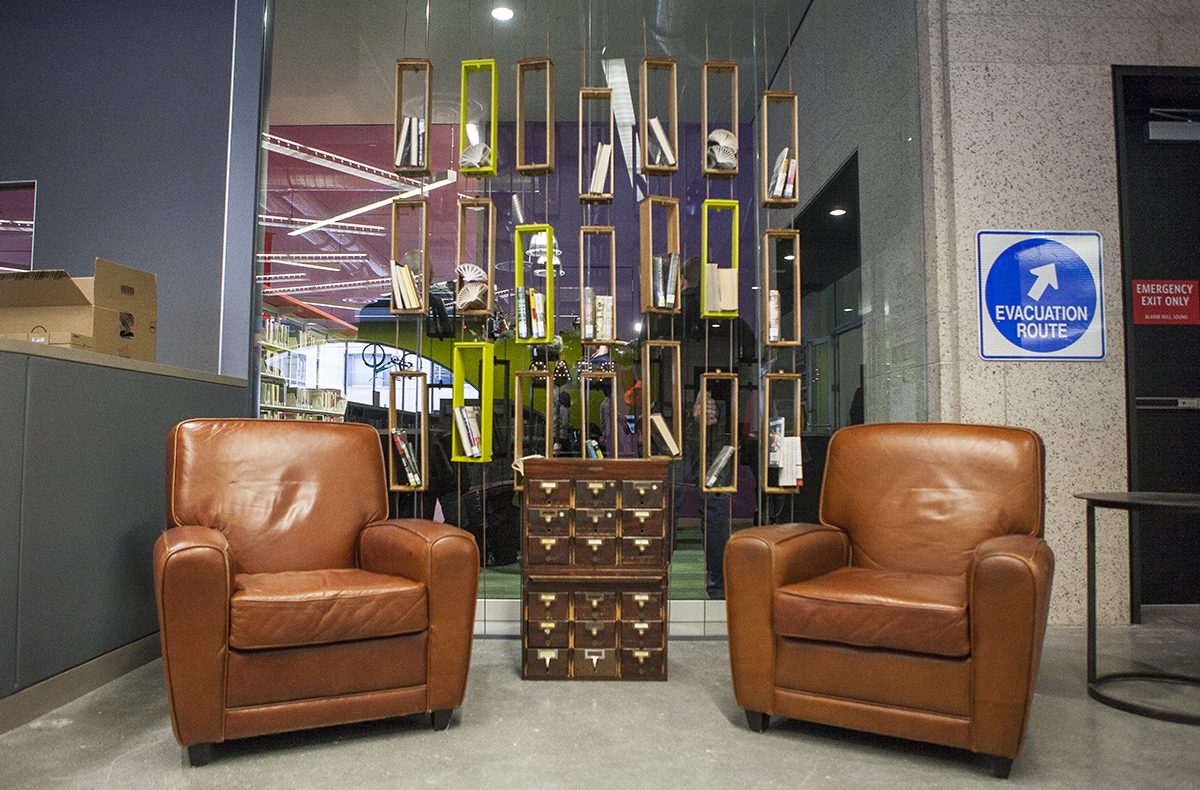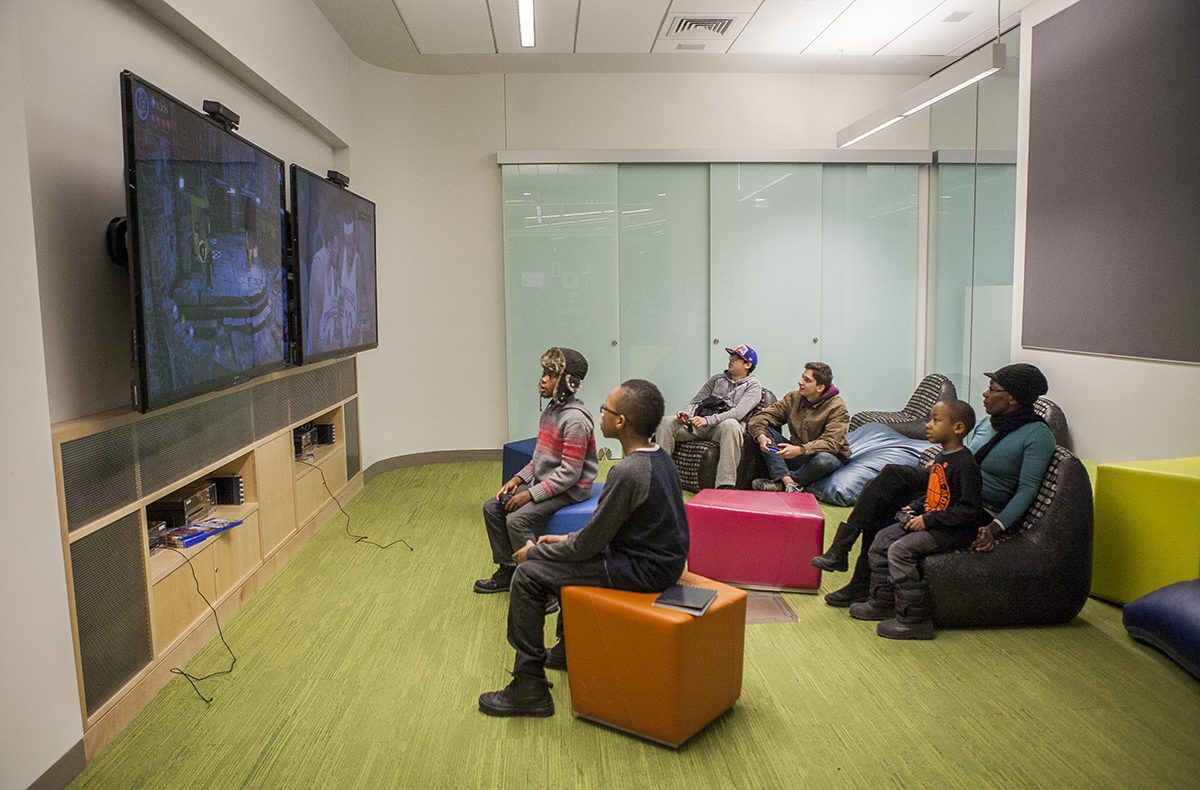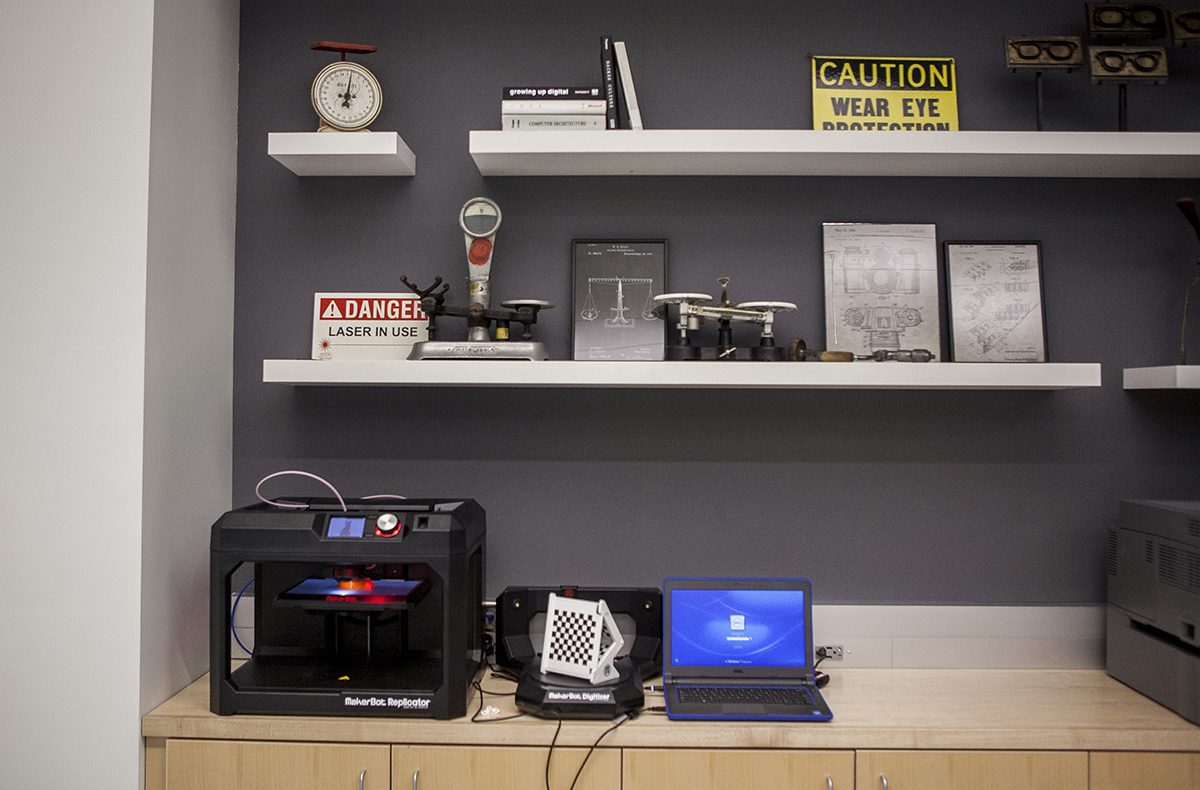 ---