Photos from Converse Rubber Tracks Live, Night 2, with Passion Pit, Baths, and Radclyffe Hall
Passion Pit gave an intimate hometown performance, with opening acts Baths and Allston-based Radclyffe Hall.
---
"This song I wrote three fucking blocks from here," announced Passion Pit frontman Michael Angelakos during the band's encore last night at the Sinclair in Cambridge. He then launched into "Sleepyhead," a song that, before becoming one of the band's biggest hits to date, originally appeared on a Valentine's Day mixtape for a girlfriend during his days at Emerson College.
Held on the second night of Converse's free, five-day Rubber Tracks Live series, it was the smallest hometown performance Passion Pit has given in a while—most recently, the band played at Boston Calling in September 2013 and a few months before that, at Boston University's Agganis Arena. Angelakos expressed his love and gratitude for Boston fans several times throughout the set, which included songs from new album Kindred, released earlier this month, as well as hits from the band's first two albums.
Earlier in the night, Allston-based Radclyffe Hall gave an upbeat performance, which included songs recorded during their free Rubber Tracks studio session. Frontwoman Dhy Berry clapped her hands and danced around on stage—and continued to do so later in the night, in the crowd for Passion Pit. Radclyffe Hall was followed by Baths, an electronic act that has previously headlined twice at the Sinclair.
Below, check out photos from night 2 of Converse Rubber Tracks Live:
---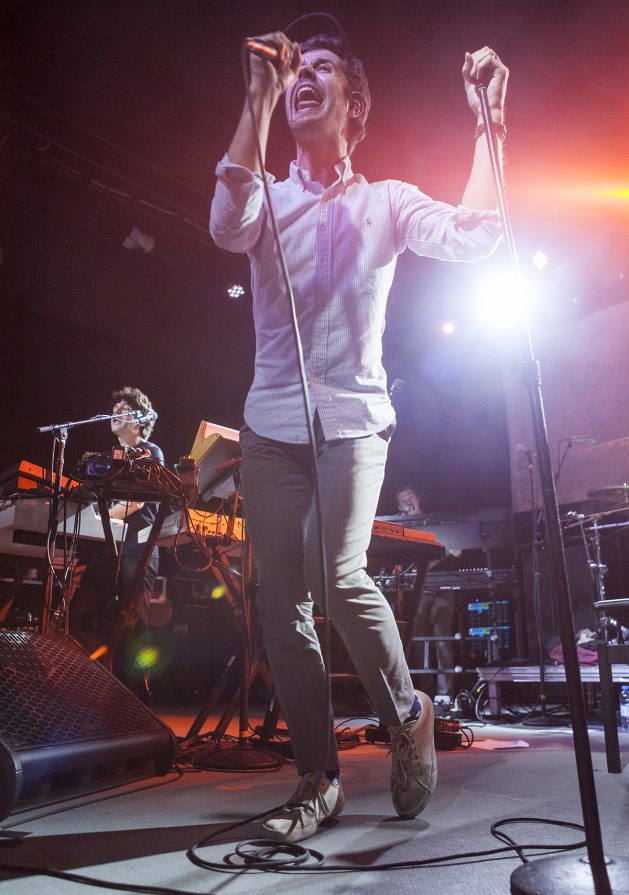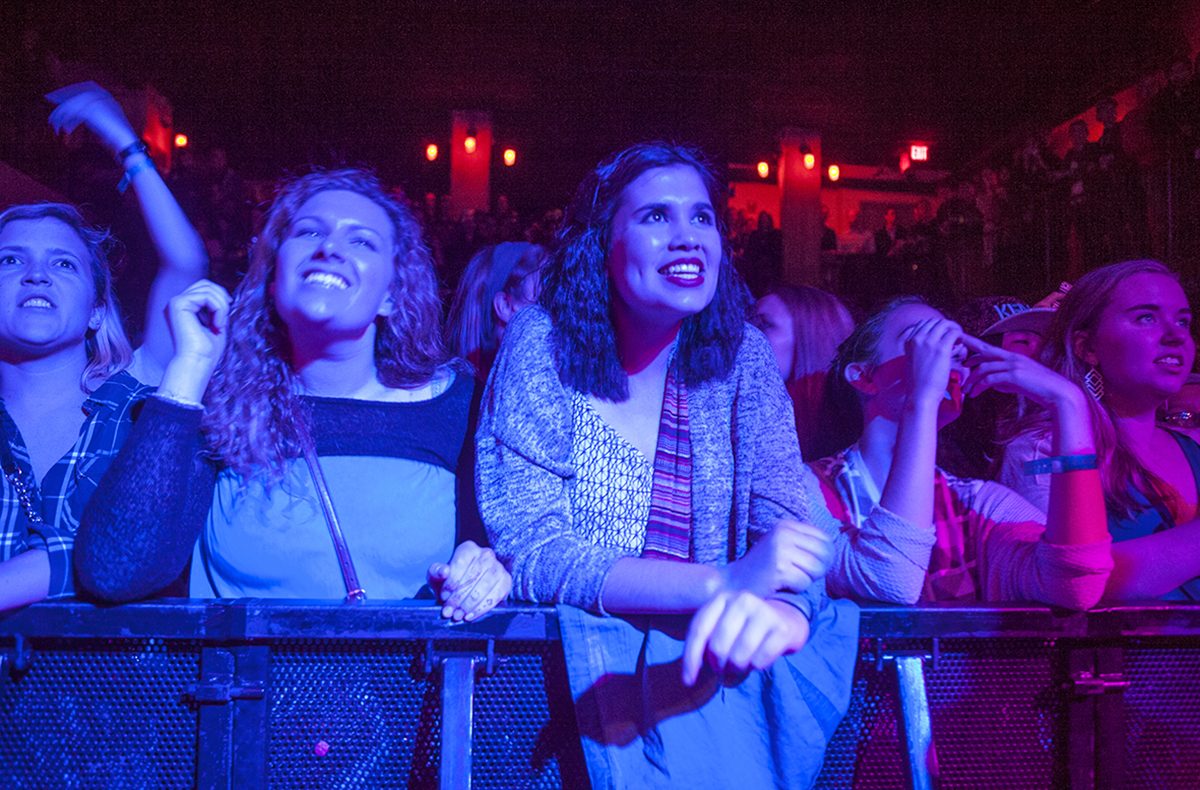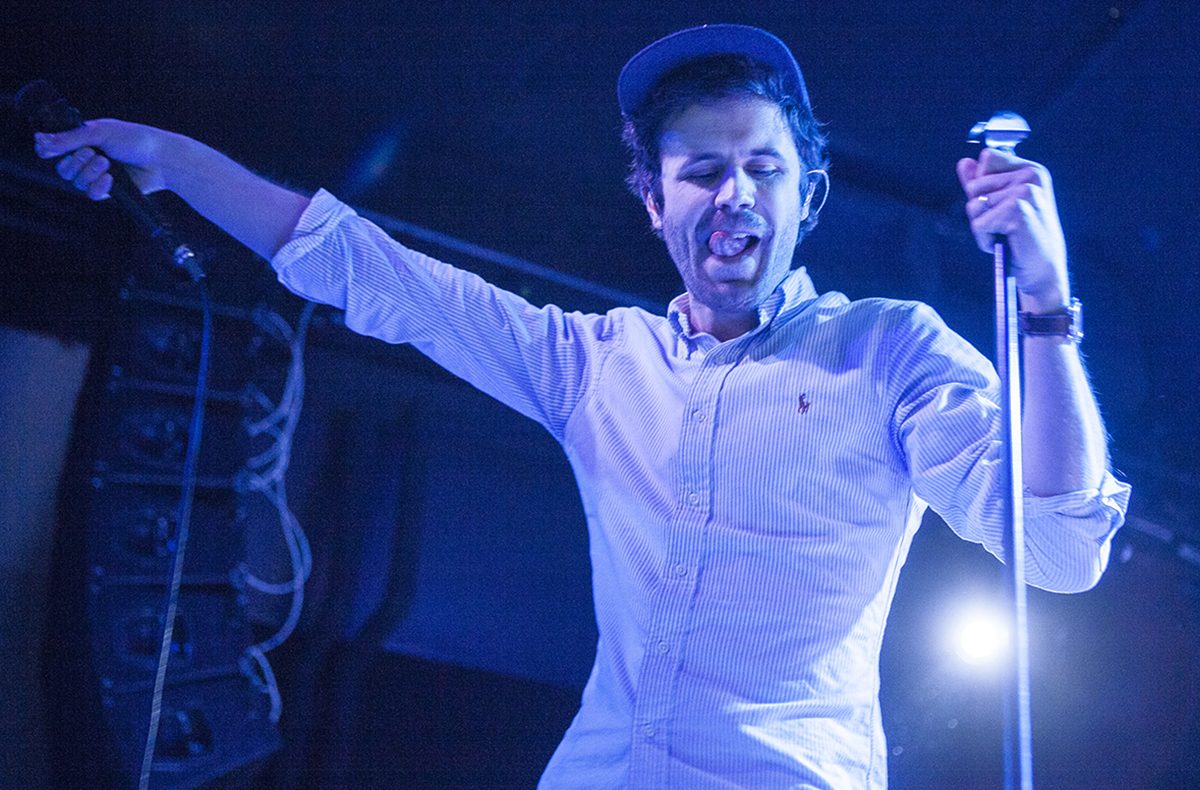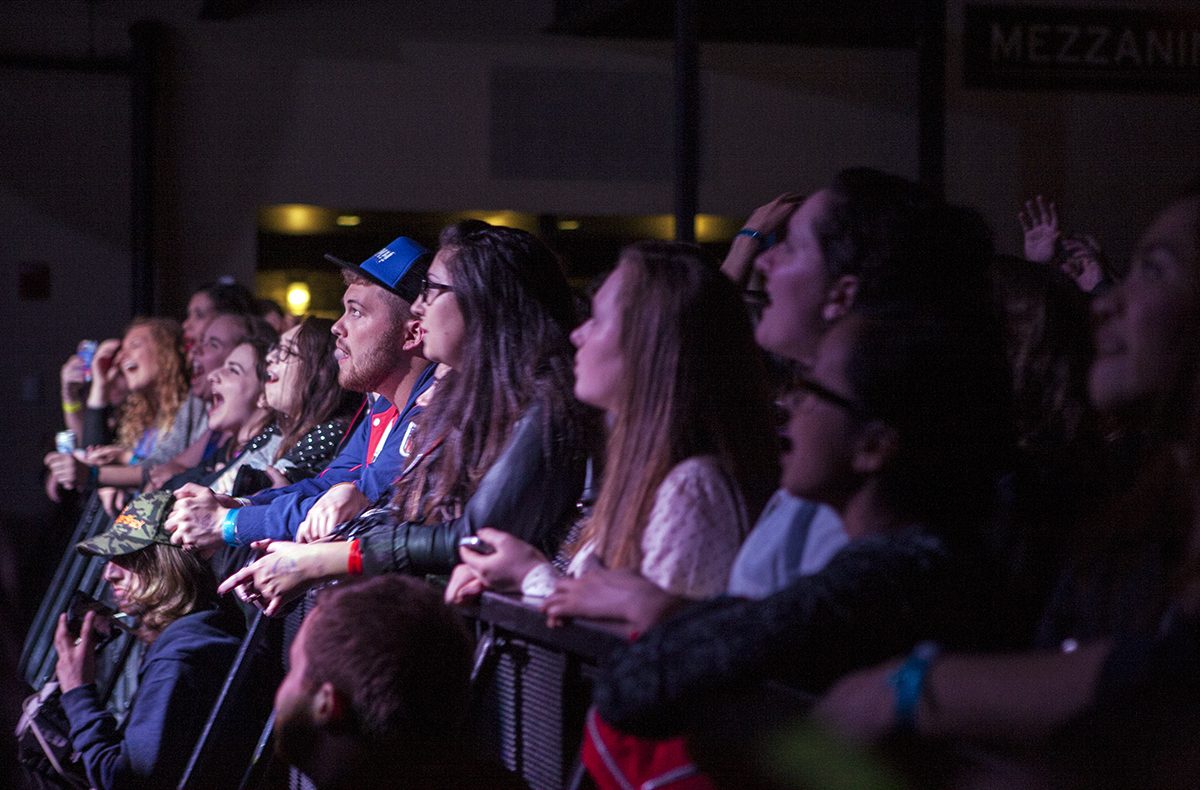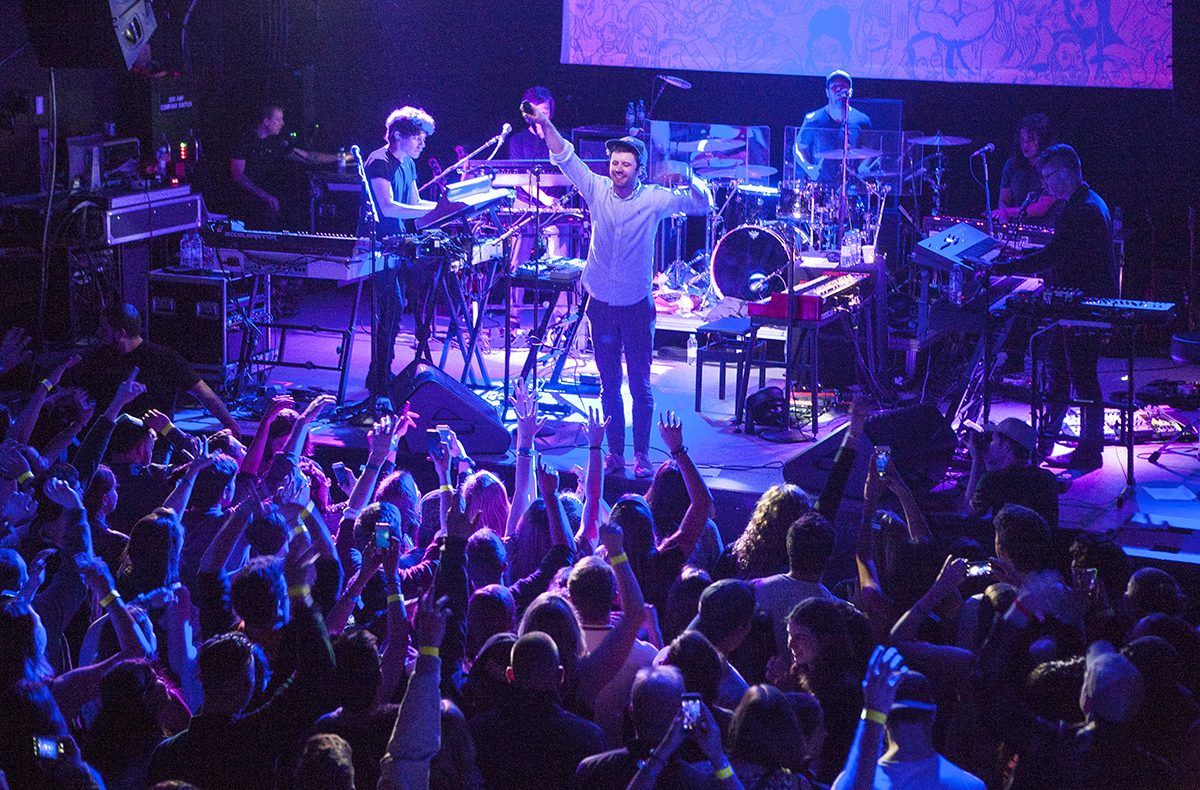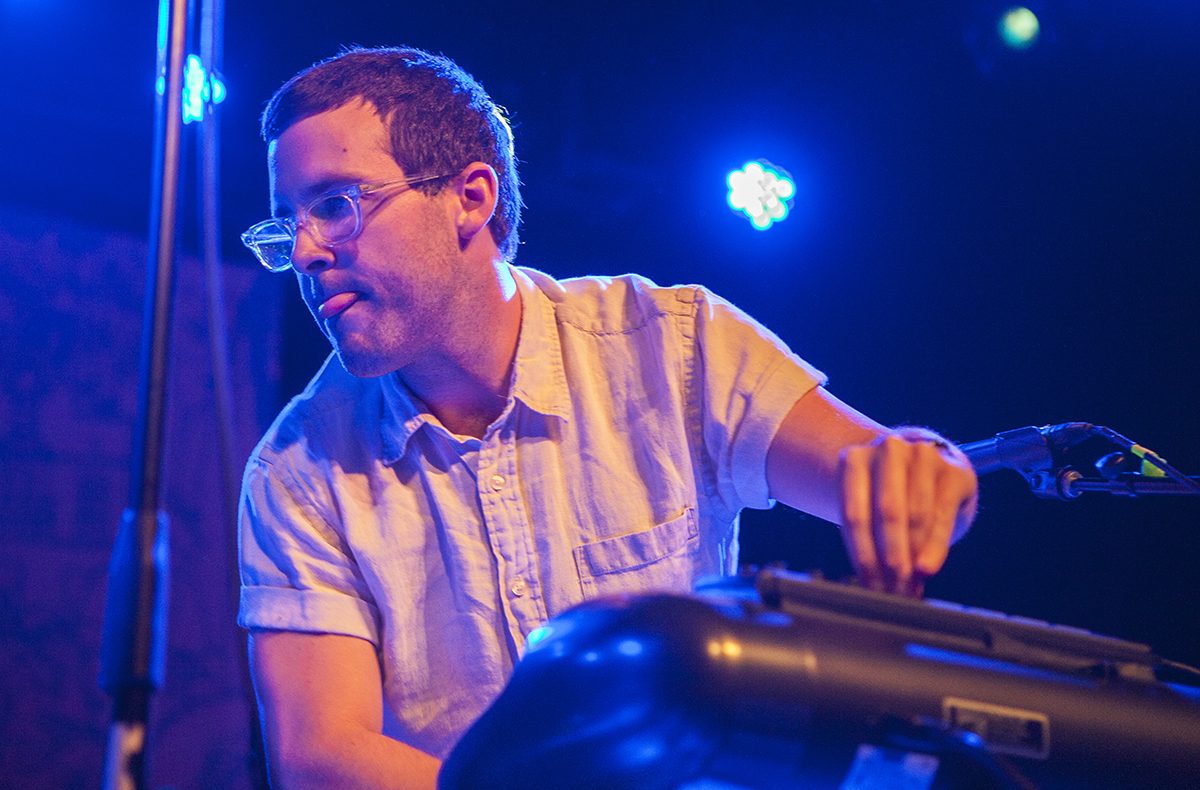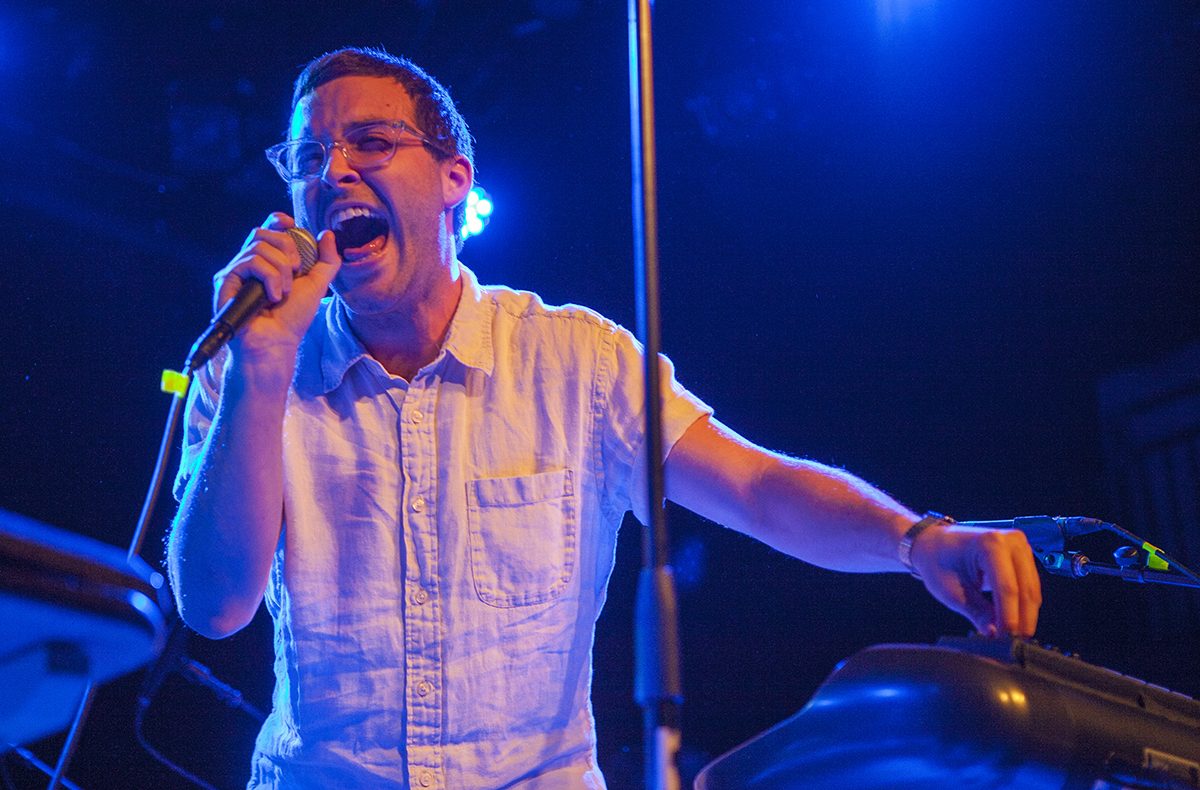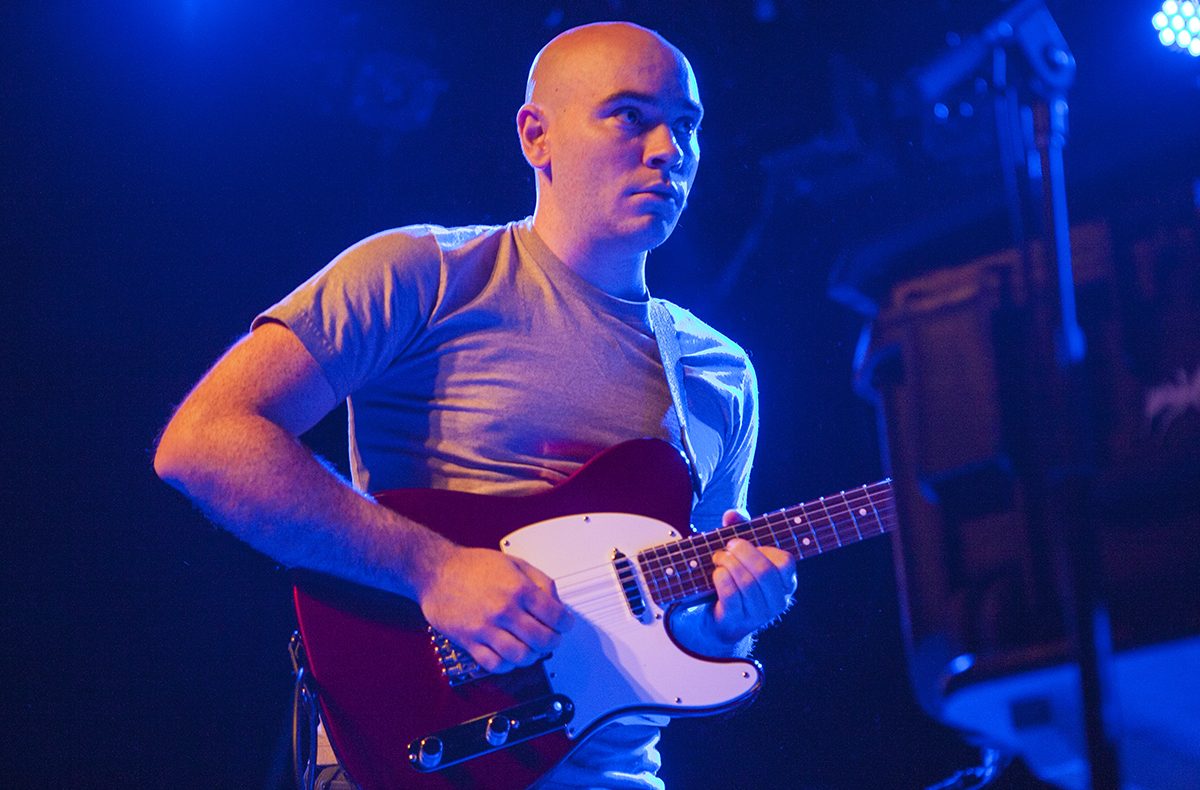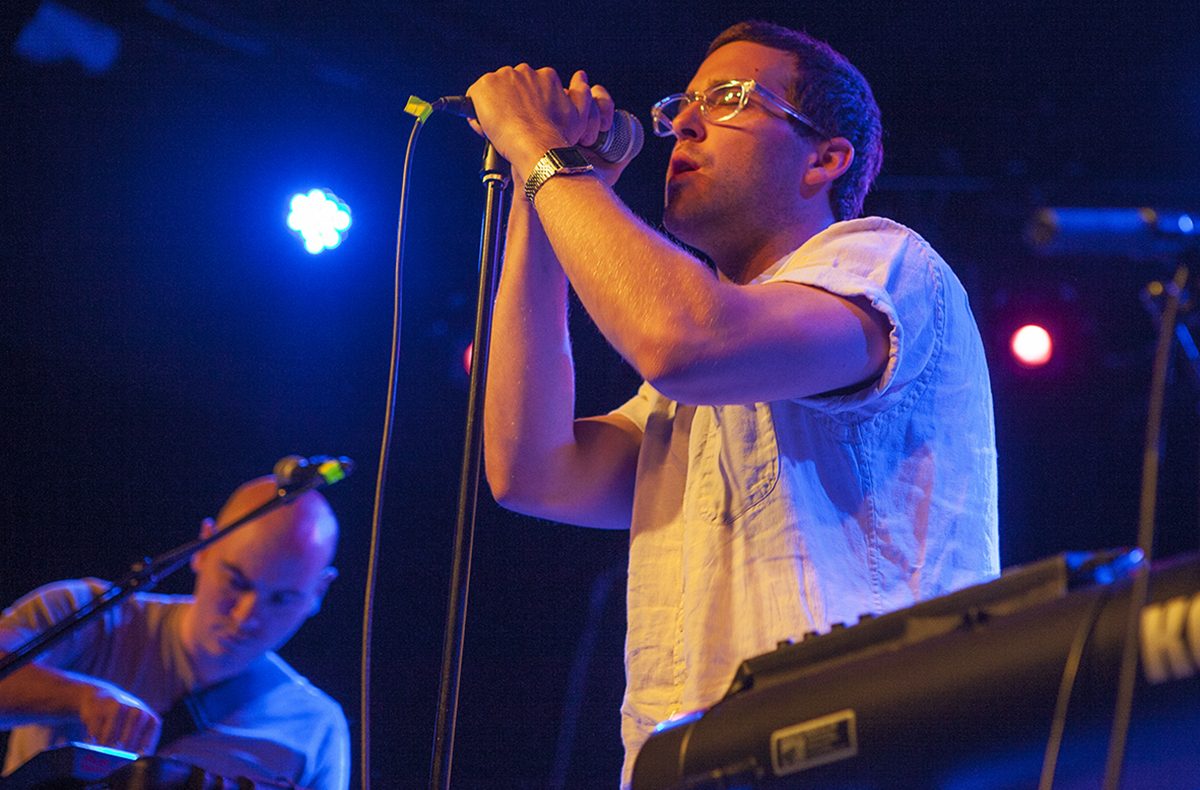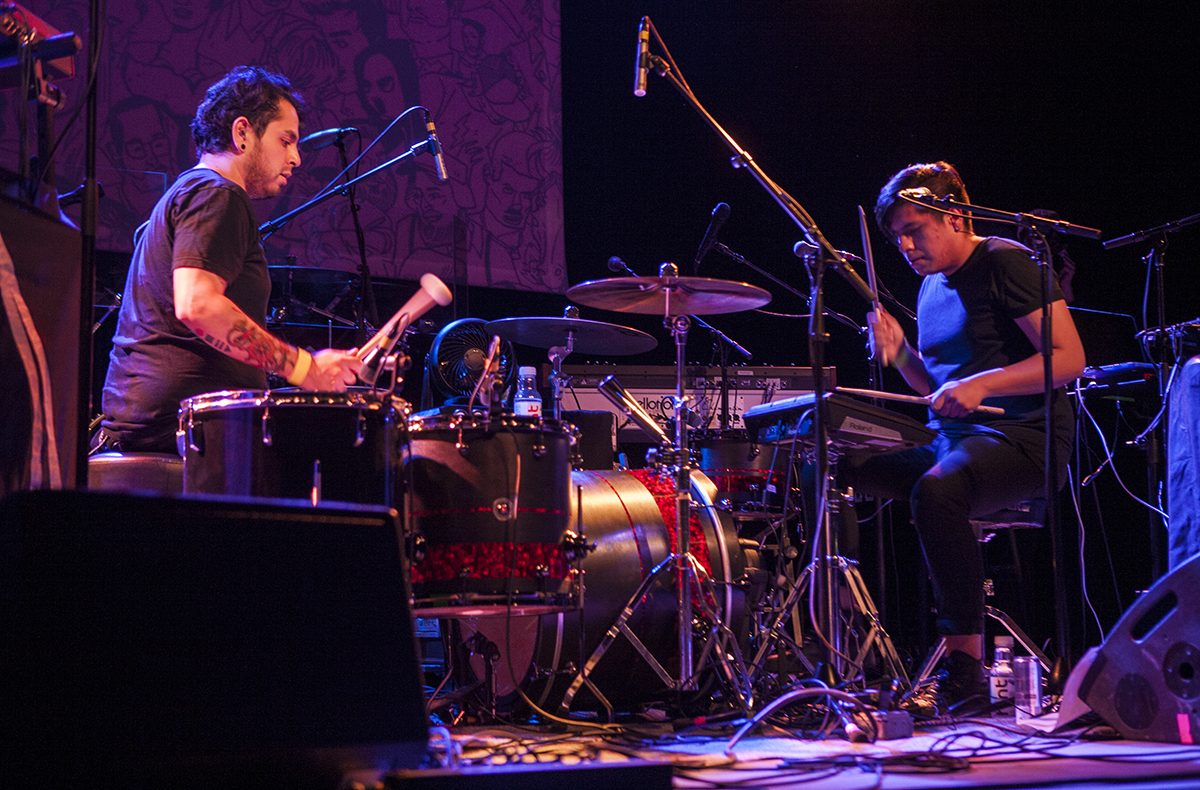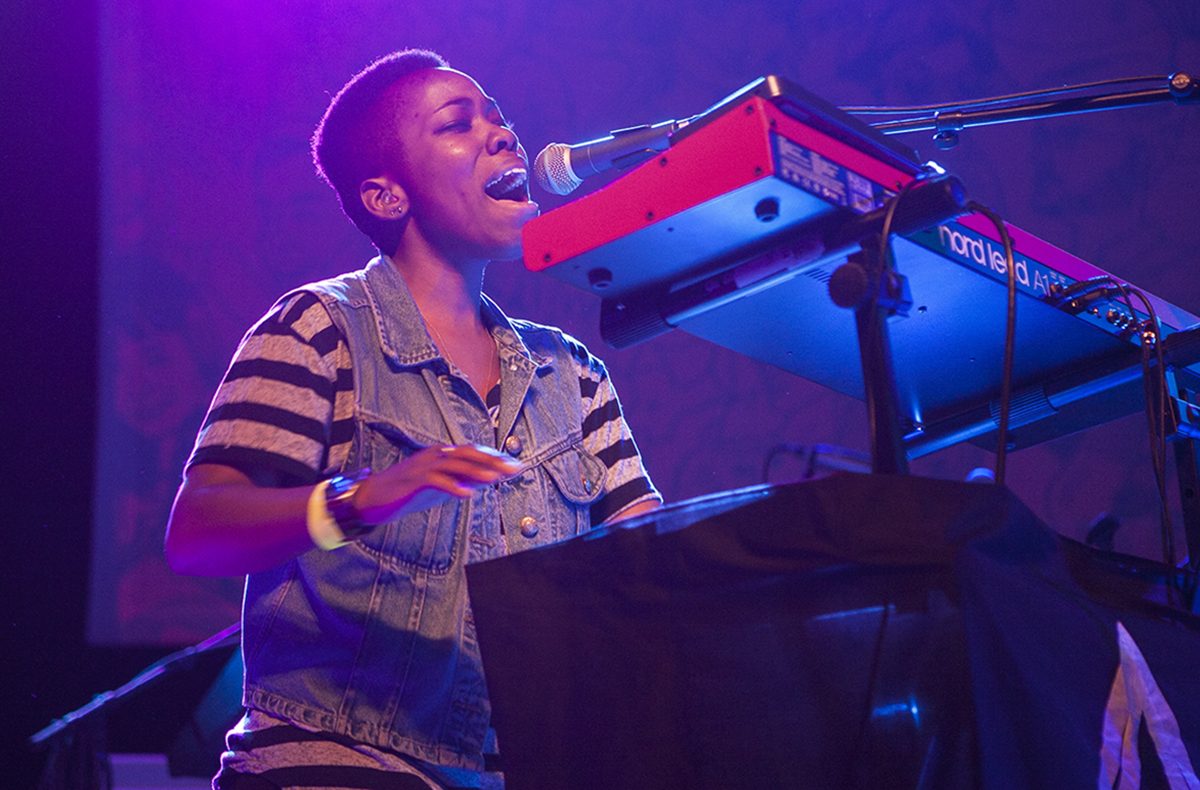 ---