Photos from Converse Rubber Tracks Live, Night 3, with Slayer, Doomriders, and Rozamov
Thrash-metal legends Slayer melted faces last night at the Sinclair, supported by Boston's own Doomriders and Rozamov.
---
Early in Slayer's set last night at the Sinclair, lead singer and bassist Tom Araya looked out incredulously at the headbanging crowd and said, "Hey, this is Cambridge, right?" Indeed, for one night at least, the People's Republic was the epicenter of metal in the Boston area, thanks to the Converse Rubber Tracks Live festival. There was a healthy mosh pit, hundreds of black band T-shirts, and copious shots of Jägermeister—the metalhead liquor of choice. And most of all, there was a hearty welcome to a 34-year-old thrash-metal band that has influenced thousands of others around the world. After all, Slayer doesn't tour here that often, and certainly not in venues as small as the Sinclair.
Truth be told, however, Slayer is at a crossroads in 2015: They're releasing their first new album in six years, their first with only half of their founding members, Araya and guitarist Kerry King. Guitarist Jeff Hanneman died two years ago, and drummer Dave Lombardo's on-again off-again relationship with the band appears to be permanently off. But Hanneman's and Lombardo's replacements are hardly last-minute ringers. Exodus's Gary Holt is a star in his own right, and replaced the ailing Hanneman for live concerts four years ago–with Hanneman's blessing—and drummer Paul Bostaph was Slayer's drummer for almost a decade in the '90s. The band sounds as thunderous as ever.
And certainly none of this mattered when the stage turned red, and Slayer exploded from the gate with the title track of 2009's World Painted Blood. For the next 80 minutes or so, they slammed through a relentless show that included old tracks like "Die by the Sword," from Show No Mercy, their 1983 debut album, to more recent songs like "Disciple." And of course, the set was heavily weighted toward their trilogy of revered albums from the late '80s and early '90s, Reign in Blood, South of Heaven, and Seasons in the Abyss. The night ended on their signature song, "Angel of Death," which everyone should see live at least once to see how gloriously aggressive rock'n'roll can be.
The funny thing about the show was how relaxed the band appeared. Once reviled as the most evil band in America—songs about the Holocaust, Satan, and serial killers will do that—they've always maintained that they're pretty normal guys pointing out the evils of the world. Even as they were as loud and fast and precise as anyone could hope, last night they appeared like the early-50-something men they are, engaging with the crowd and even smiling through the thrashing for much of the show. Fearsome-looking, demon-headed King even stood on stage for almost five minutes after the show flicking guitar picks into the stands as souvenirs. And when Araya grinned and introduced "At Dawn They Sleep" as a "30-year-old diamond"—and indeed the song is exactly 30 years old—you could see that he was relishing the band's history as well as its future.
Earlier in the night, Boston's metal scene also did itself proud in a such a marquee event. Rozamov went on early with their blend of doom and speed, and they were followed by Doomriders, led by bassist and singer Nate Newton, who also plays with Salem's metalcore pioneers, Converge. Both bands offered a mighty mix of blistering drums and osmium-heavy grooves, which easily primed the crowd for the main event.
Below, check out photos from night 3 of Converse Rubber Tracks Live:
---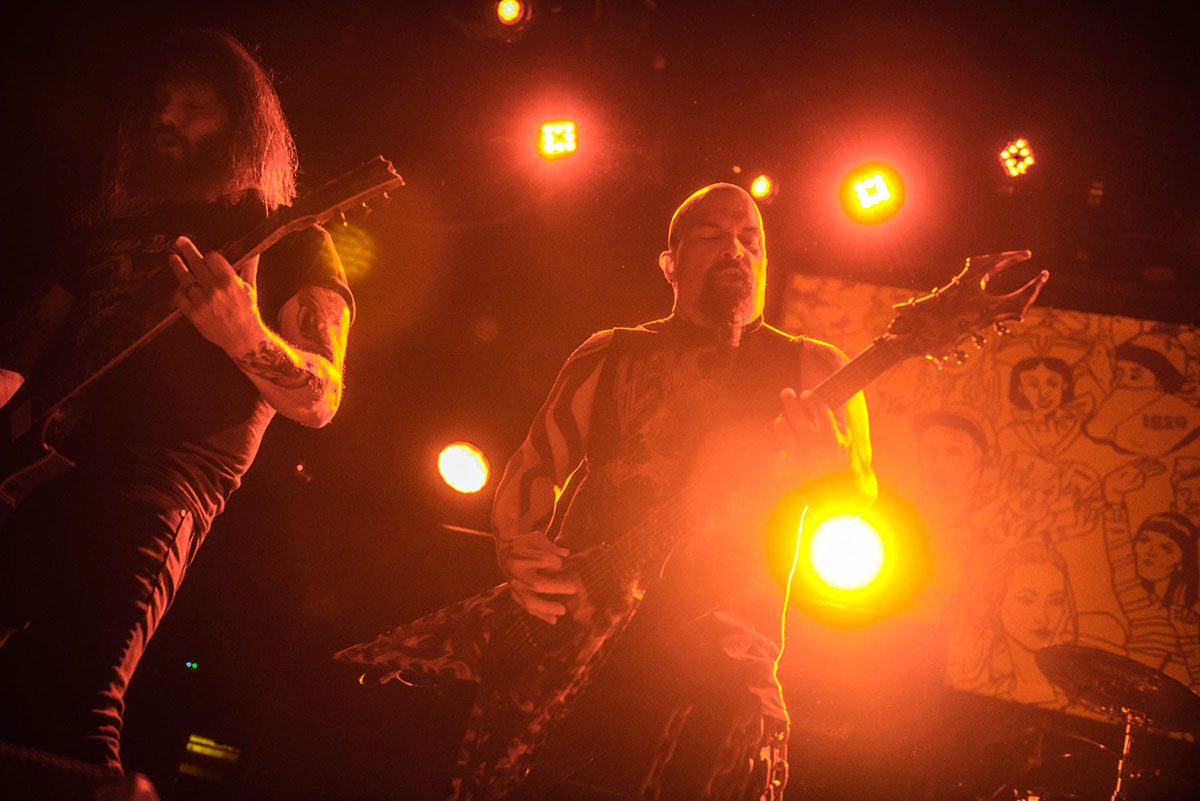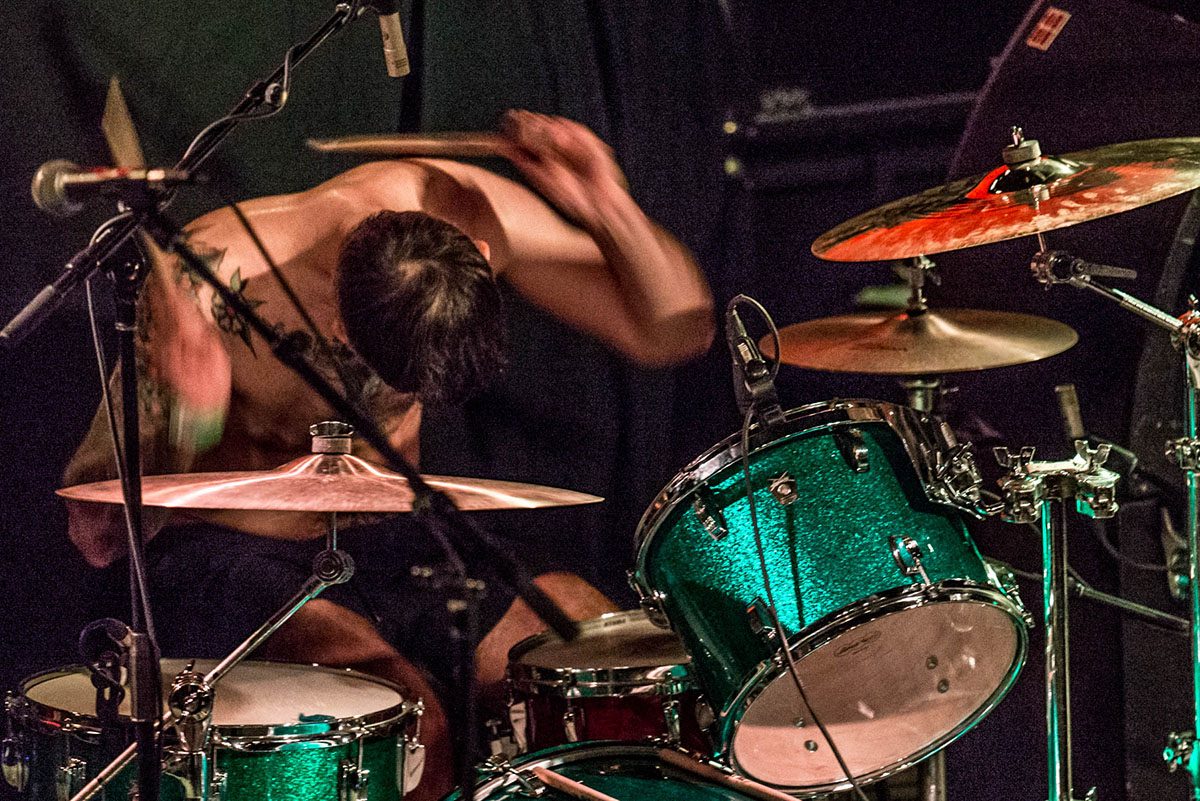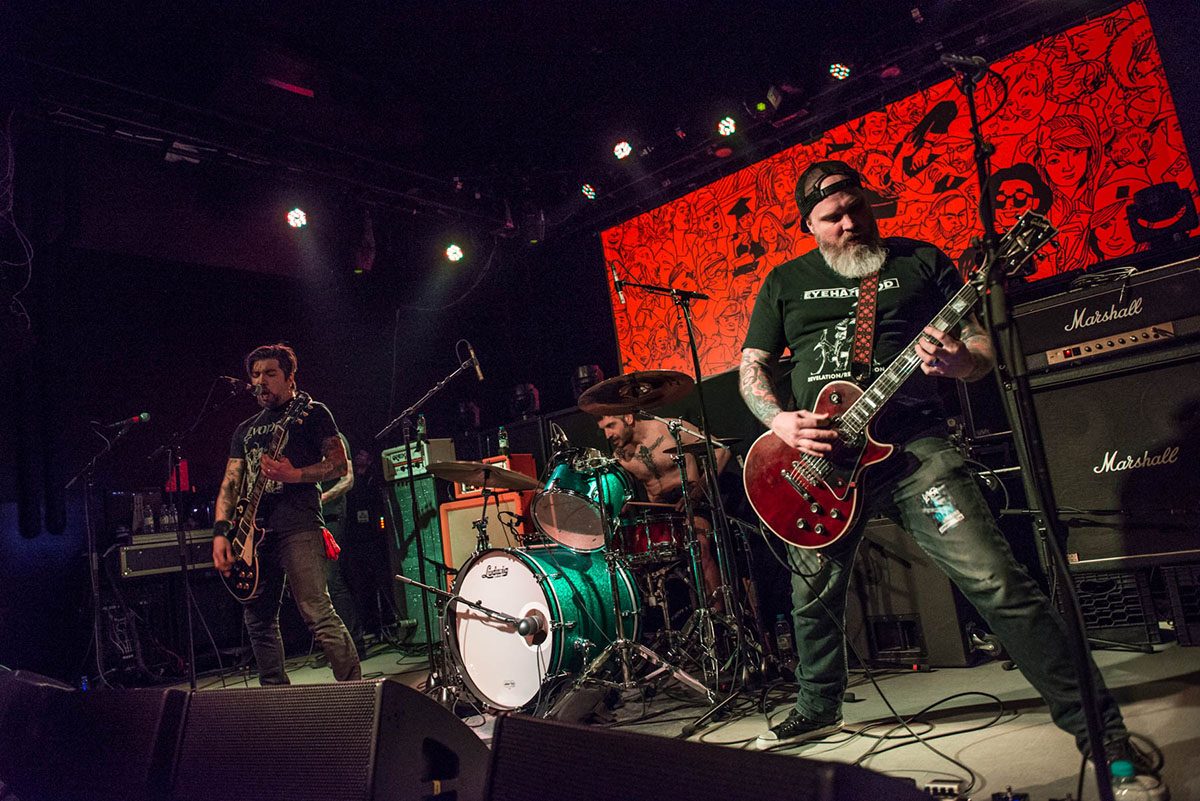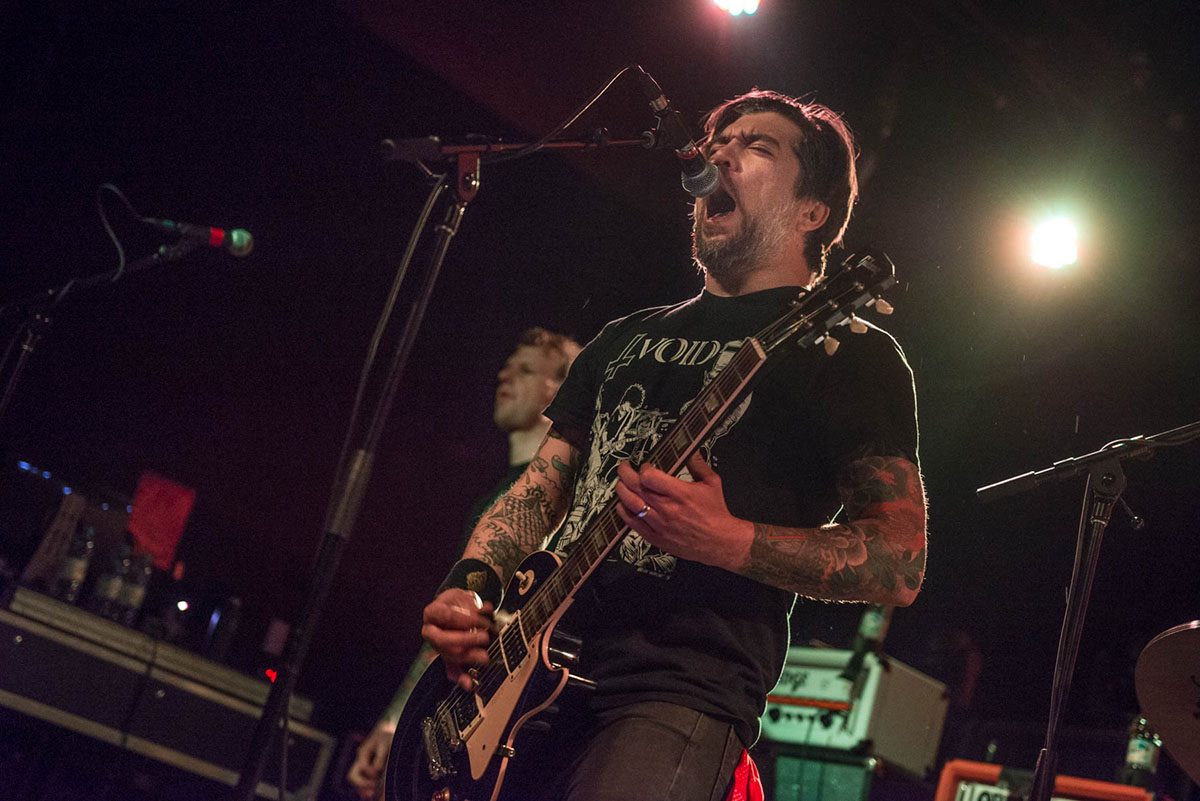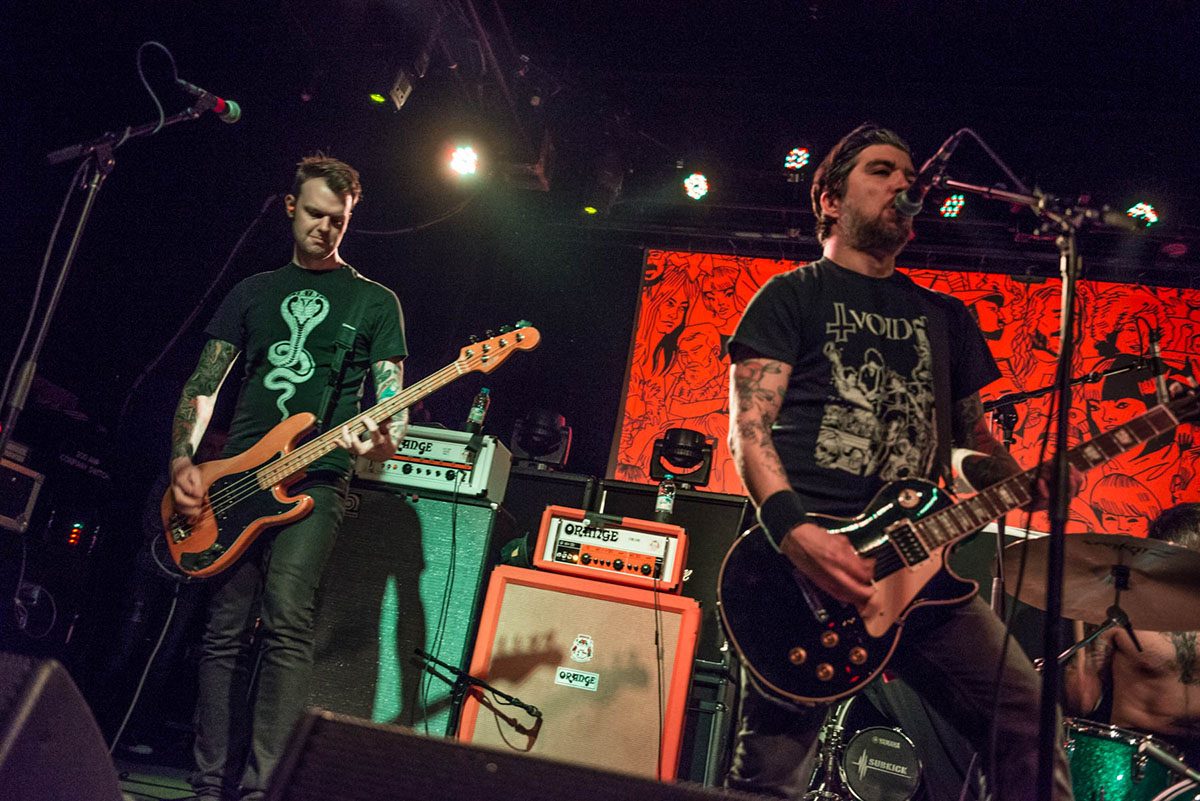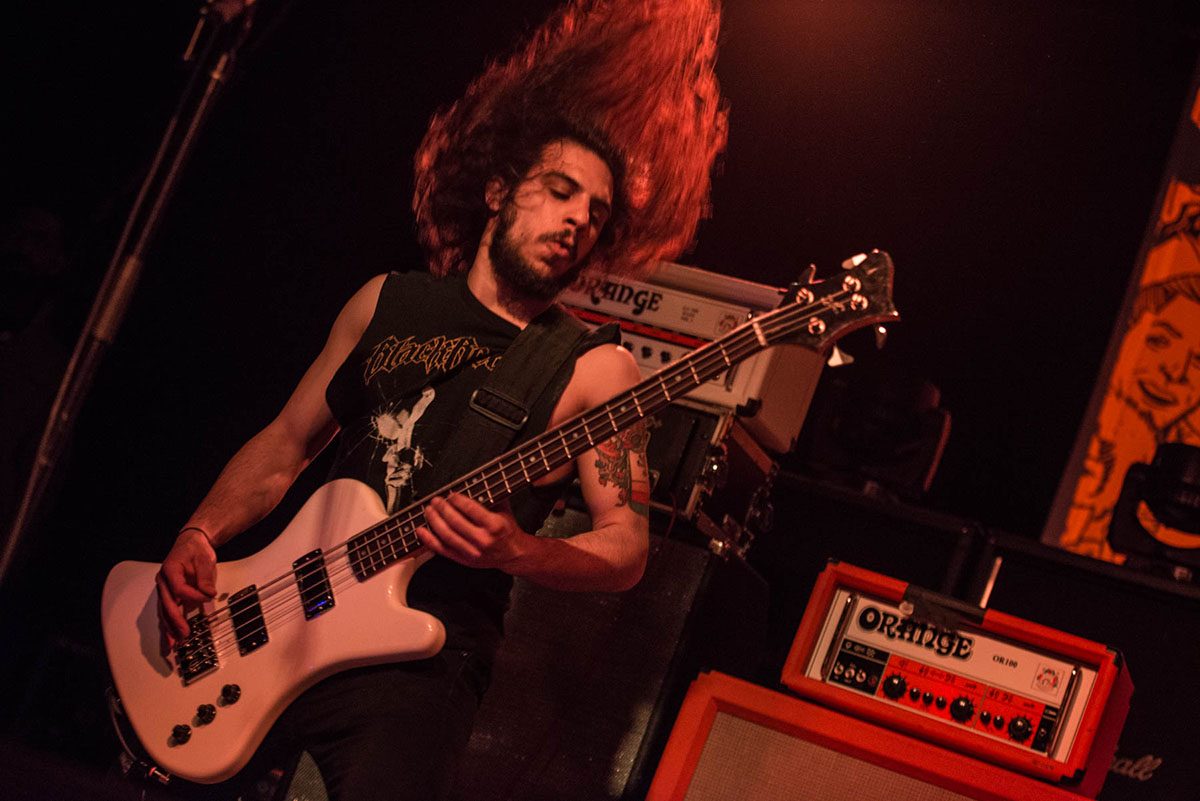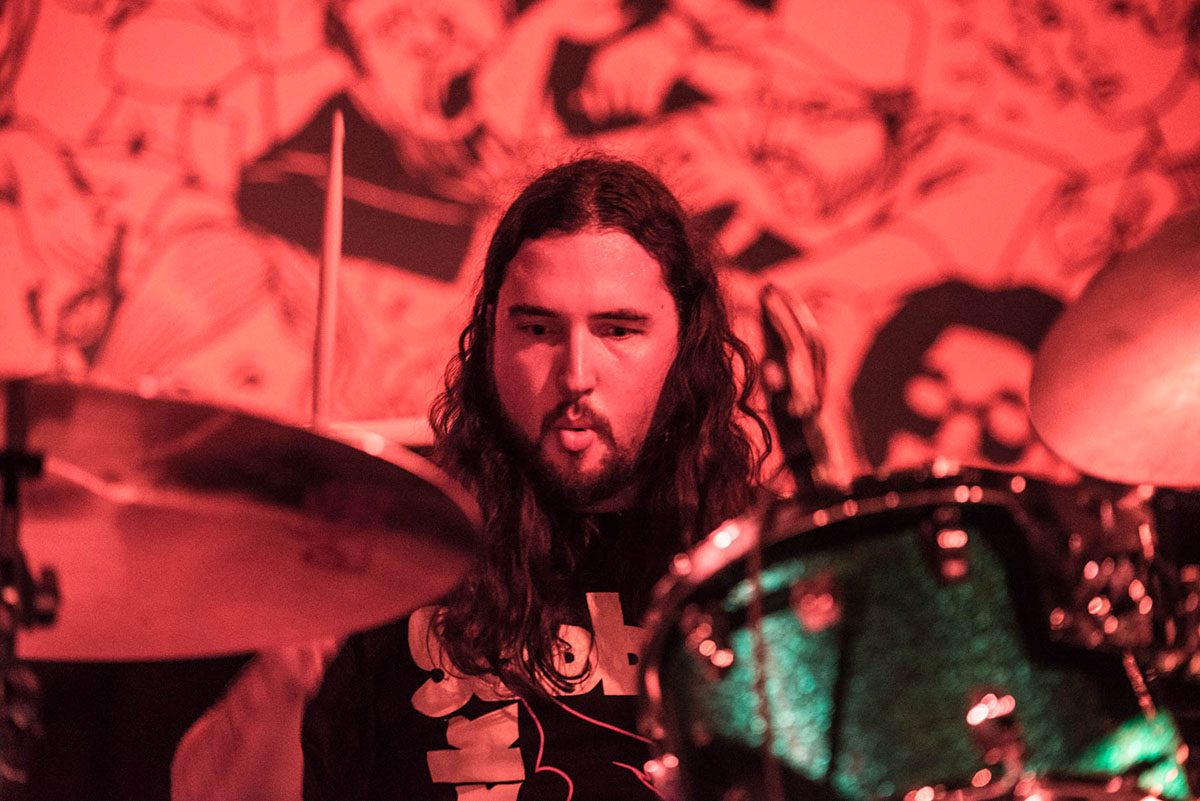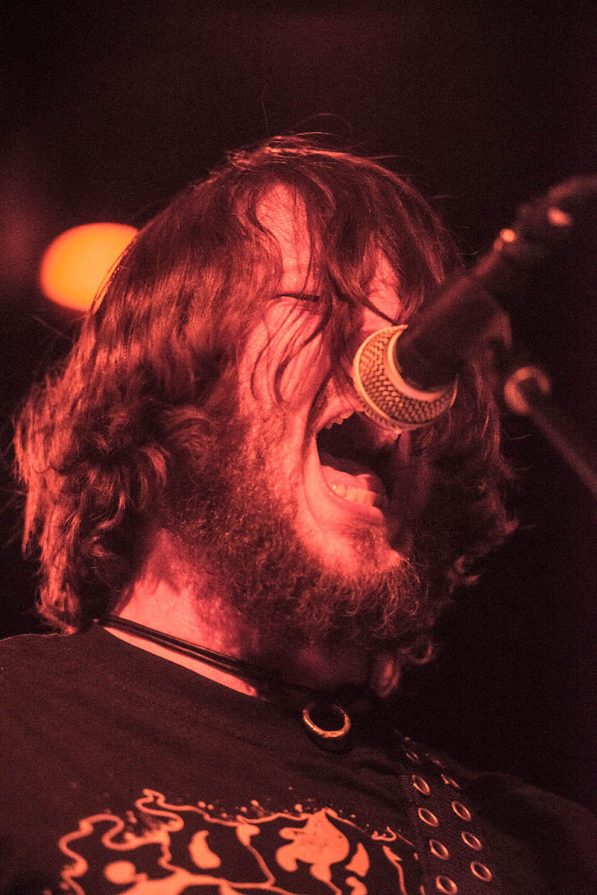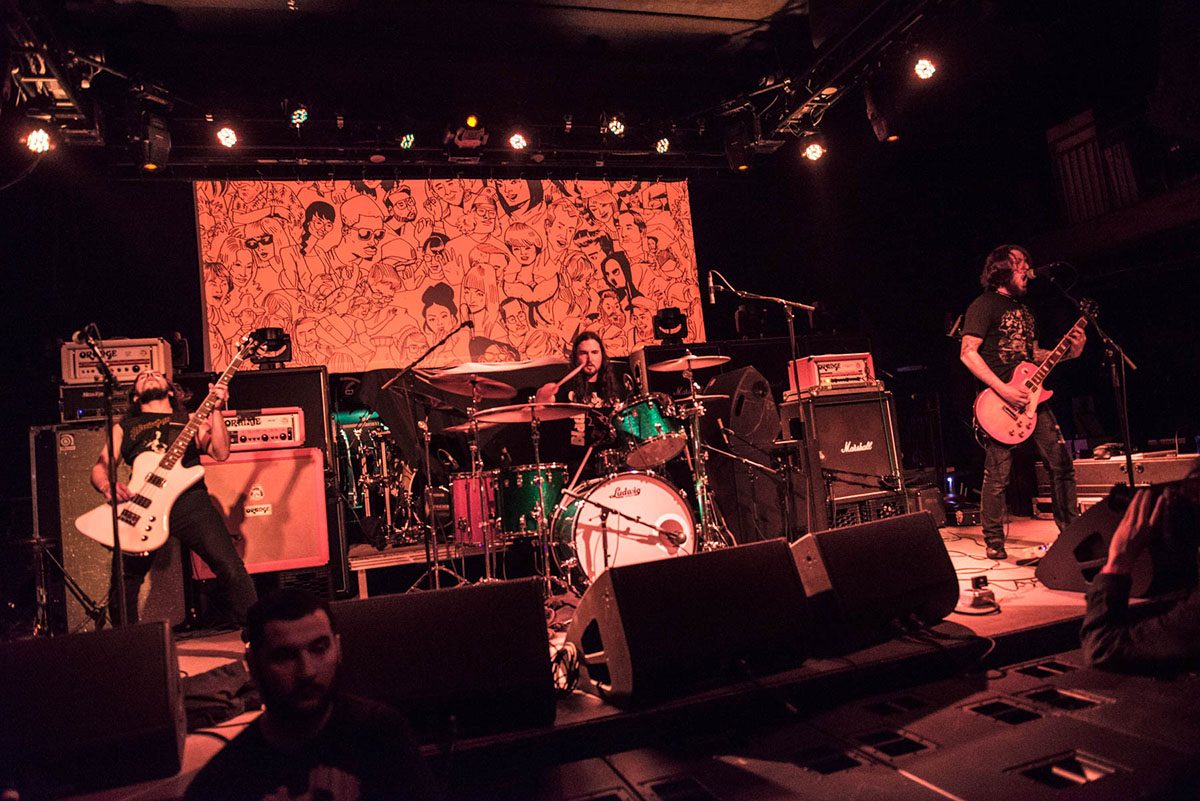 ---