A Closer Look at Janet Echelman's New Greenway Sculpture
A brief history on Janet Echelman, the sculpture by the numbers, plus, what exactly…is it?
---
RENDERING BY JANET ECHELMAN | PHOTO BY MELISSA MALAMUT
Is it a magic carpet? A cloud? A blanket? Is it a cross between Harry Potter's Patronus, and a sheer abstract rainbow?
Janet Echelman's monumental floating sculpture is not really any of those things, but its debut made a lasting impression on bystanders as a huge team of people installed the public art piece over the Rose F. Kennedy Greenway on Sunday. A 20-hour project orchestrated by Shawmut Design and Construction, the fiber-made spectacle—weighing in at one ton—was lifted by five cranes, and attached to three high-rise buildings surrounding the Greenway. The sculpture spans more than 600 feet and will soar over the square for a six-month span.
Echleman, a Brookline-based artist, is known for her sweeping, tied-together pieces of work. She's used technologies from places like the MIT Media Lab and the Center for Bits and Atoms, notably for her enormous TED Conference 30th anniversary project a collaboration with Aaron Koblin, Creative Director of the Data Arts Team in Google's Creative Lab. Echelman's own TED Talk is fairly notable in itself.
The new sculpture on the Greenway is the first major installation on the East Coast for Echelman. "This is the first time I can share my work with my friends and my family," she told Boston a few months before the sculpture's installation. "And my kids can see it with their friends from school." In fact, this might be her most complex sculpture to date.
Patrick McCafferty of Arup, the engineering firm Echelman works with to design her pieces, told the Boston Globe that the infrastructure is basically a "spider web." "A stiff spider web that's cast between supporting buildings, and it's the spider web that is holding her sculptural net."
---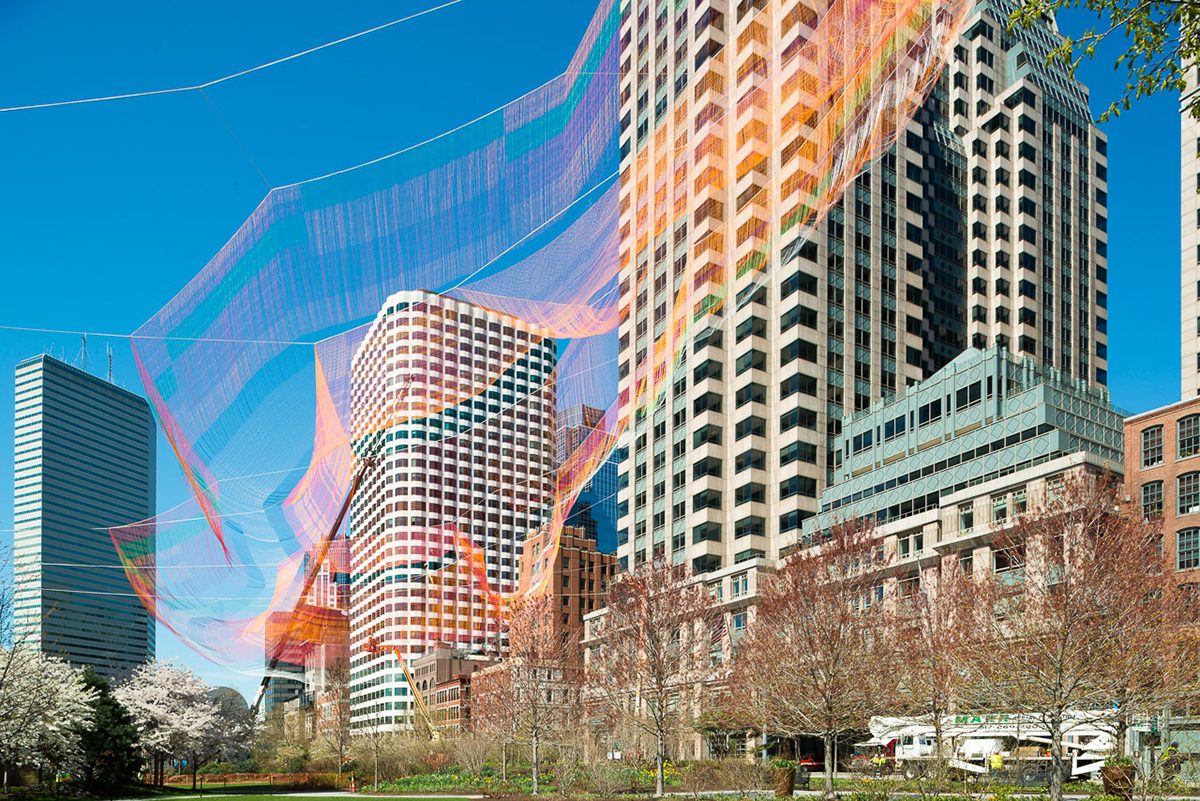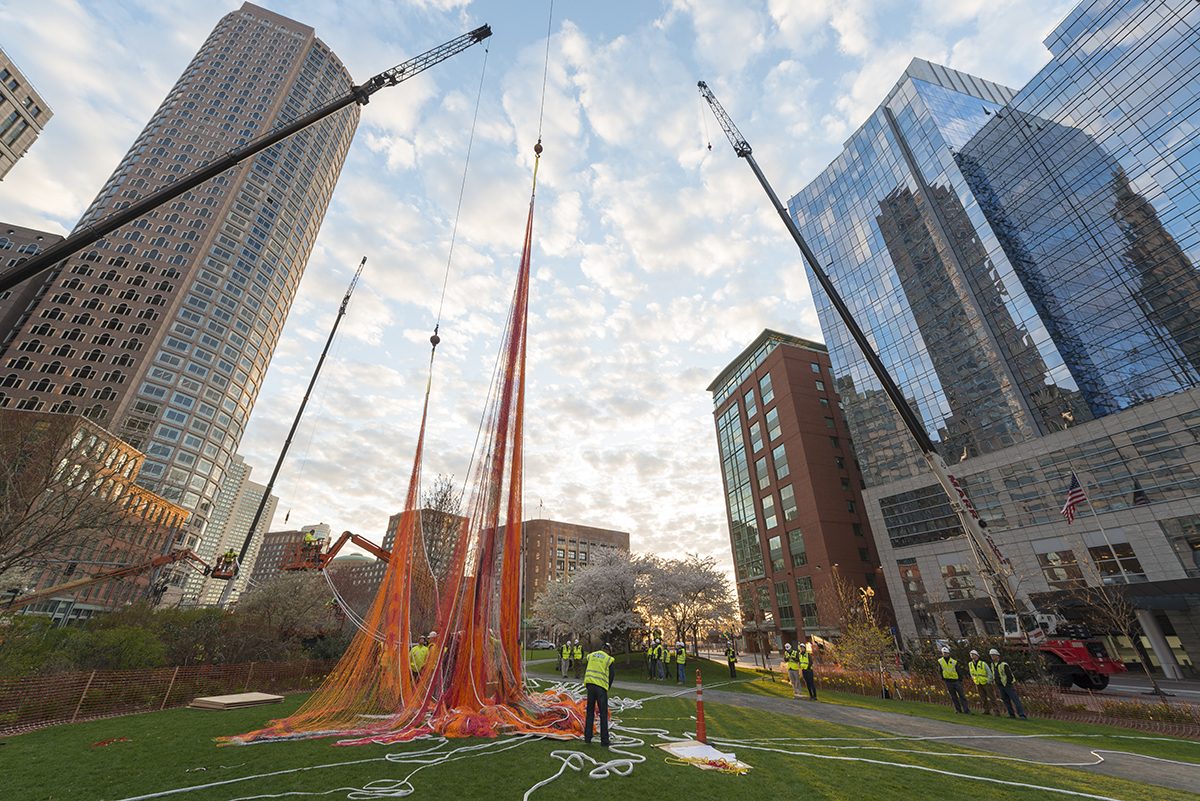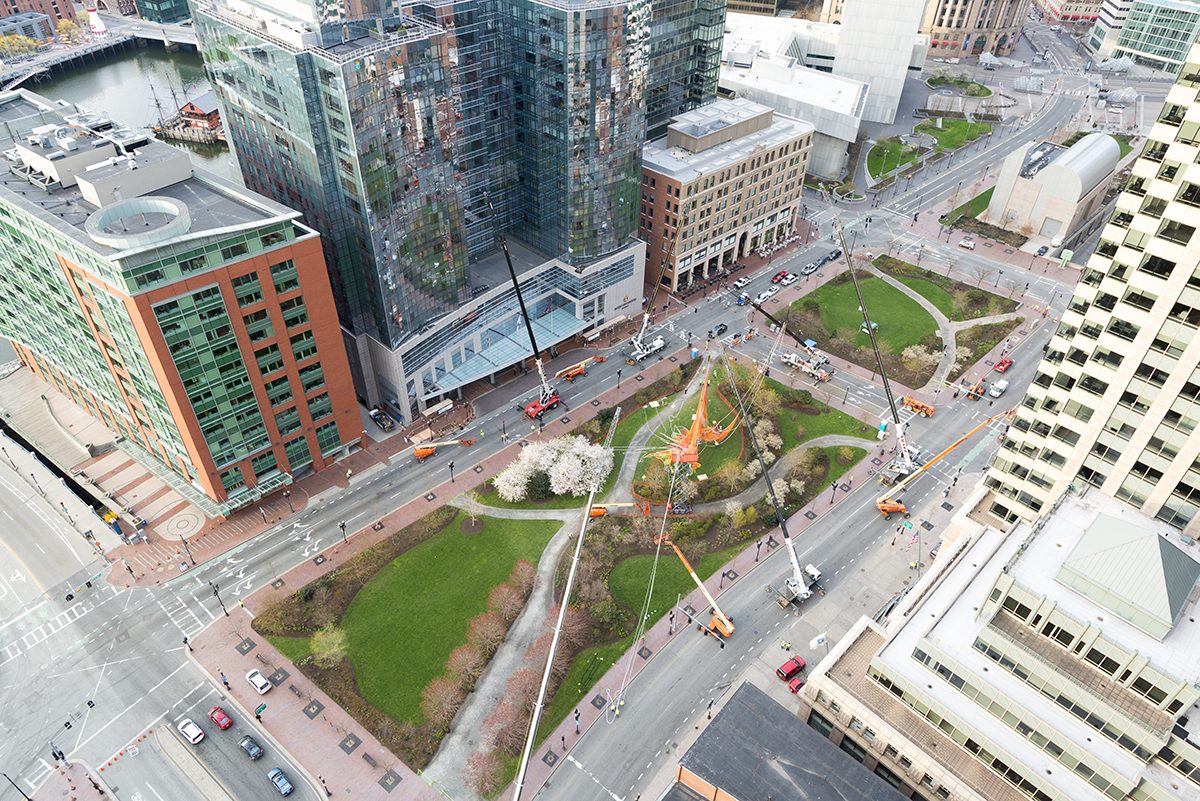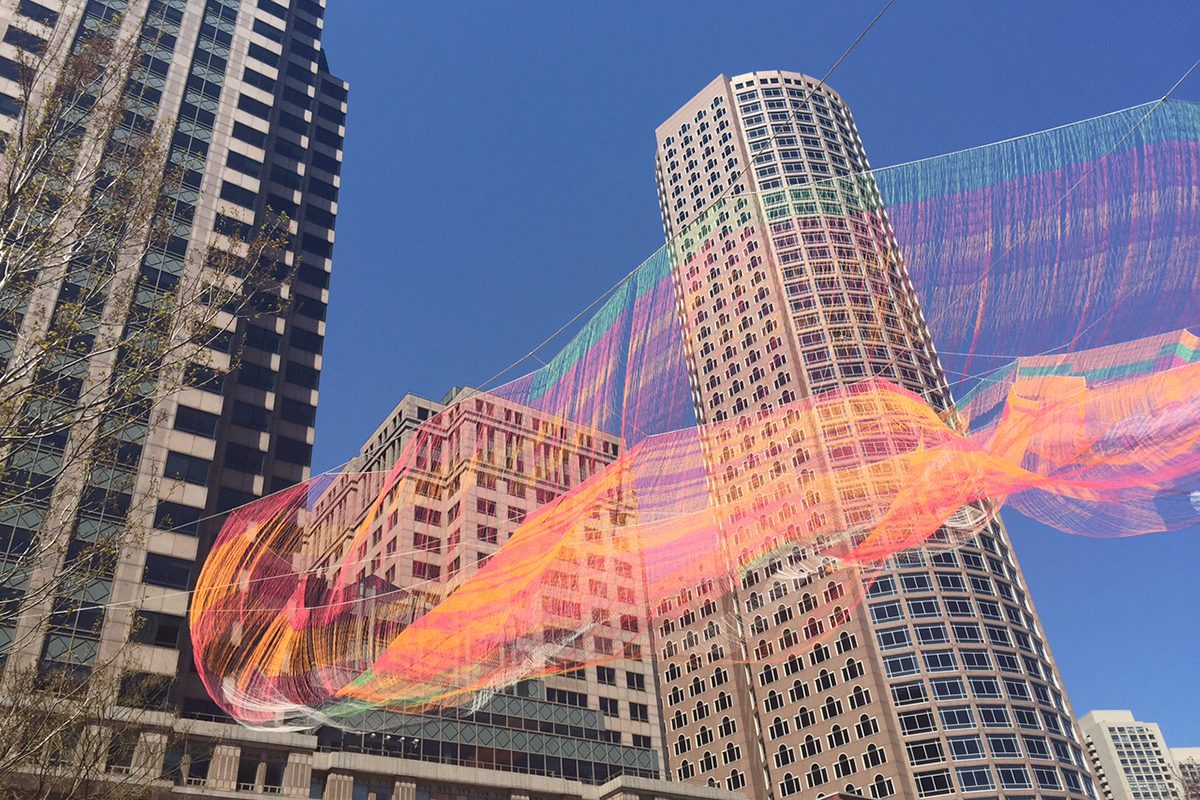 So what exactly…is it? The sculpture isn't necessarily a thing per say, but it is essentially inspired by the transformation of the city's waterfront. Here's how our arts editor Matthew Reed Baker broke it down:
Inspired by the Colonial-era sea wall she saw in the basement of 125 High Street, the sculpture's abstract forms reflect both the distant and recent pasts of this site: Three voids in the sculpture represent the peaks of the Trimountain (or "Tremont") that was razed for the waterfront's landfill, while its six bands of color represent the traffic lanes of the demolished Central Artery.
There you have it. Now, a by-the-numbers look at the sculpture, for some perspective on how monumental Echelman's project is for the city's investment in public art.

---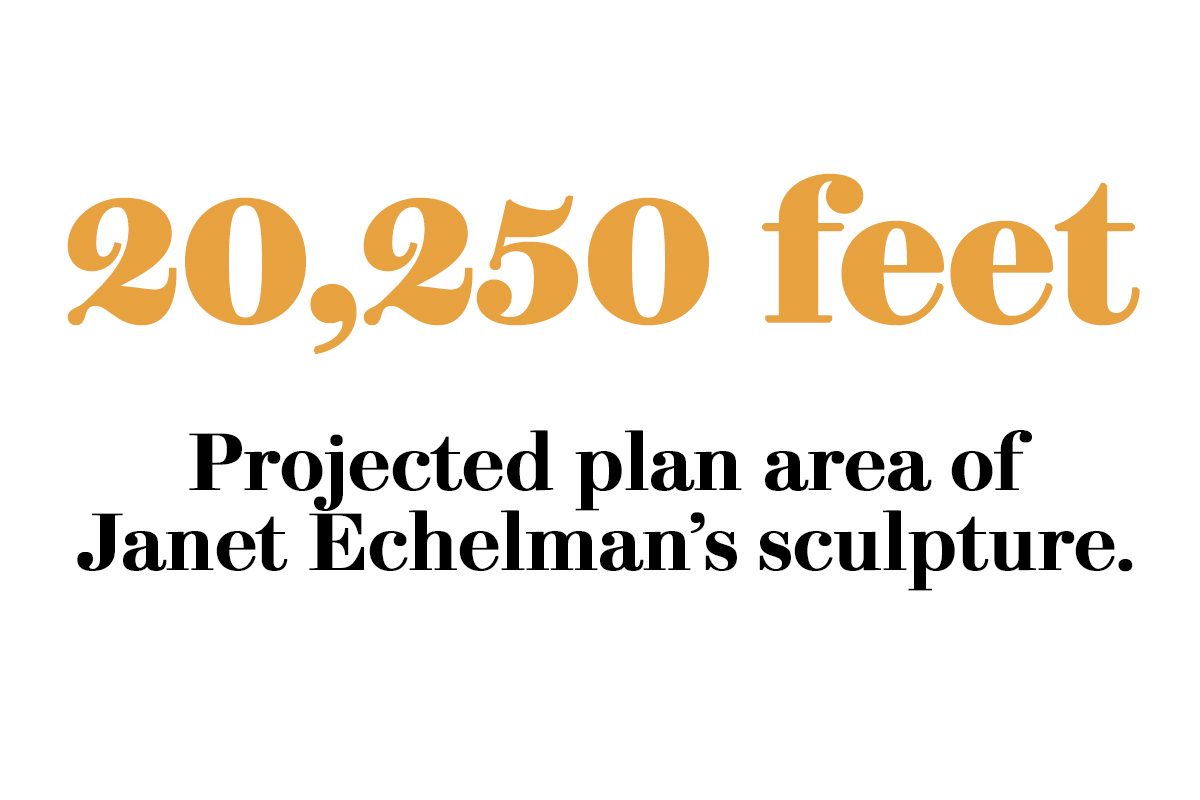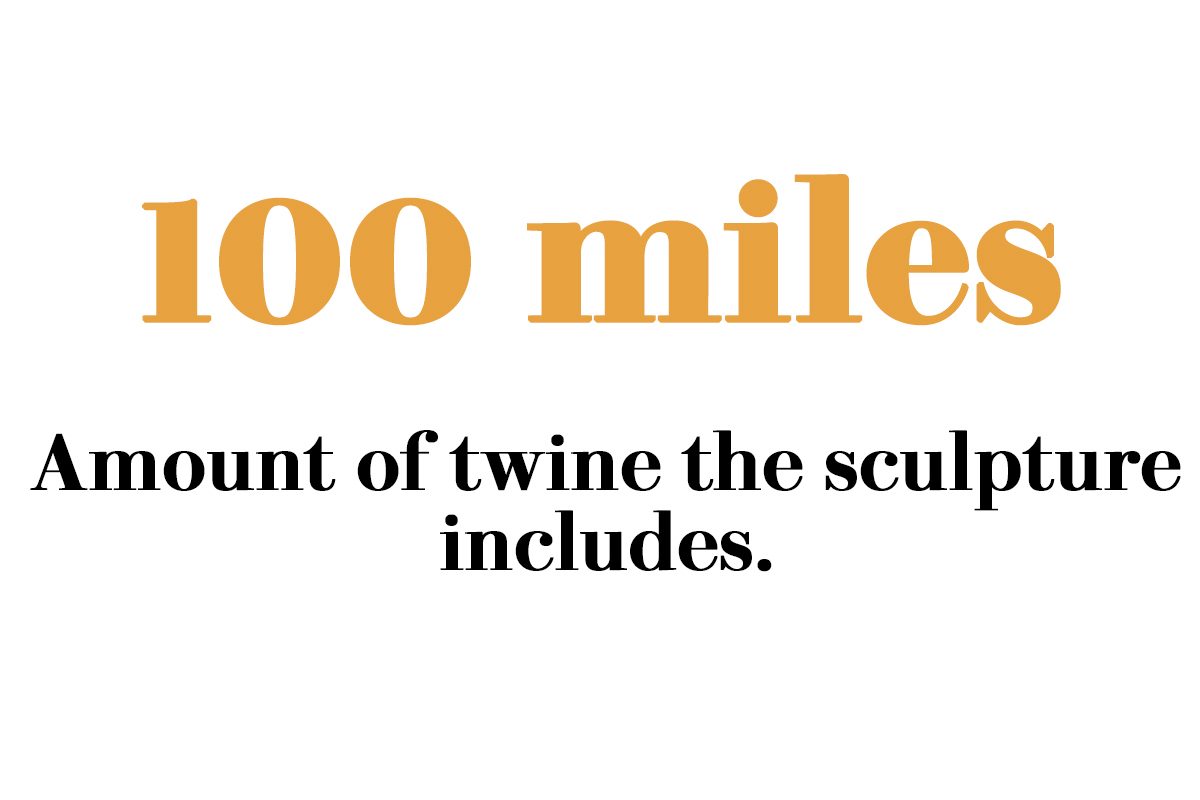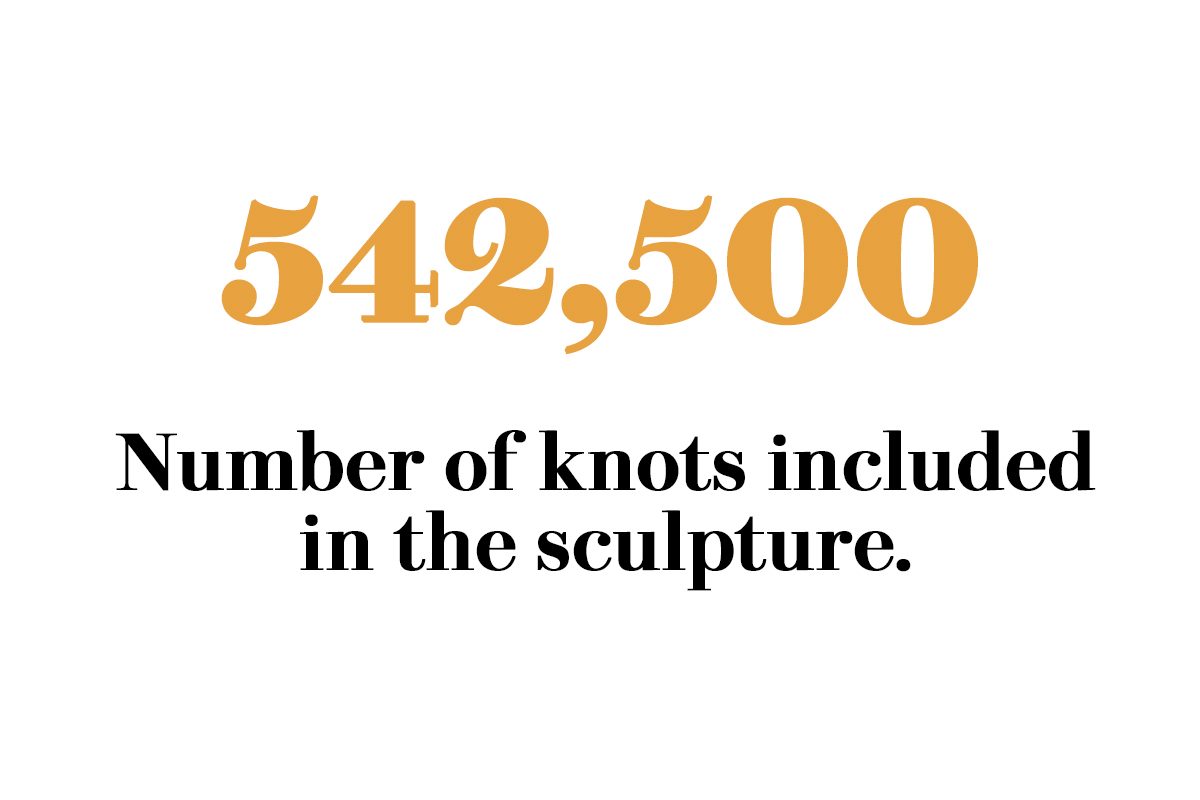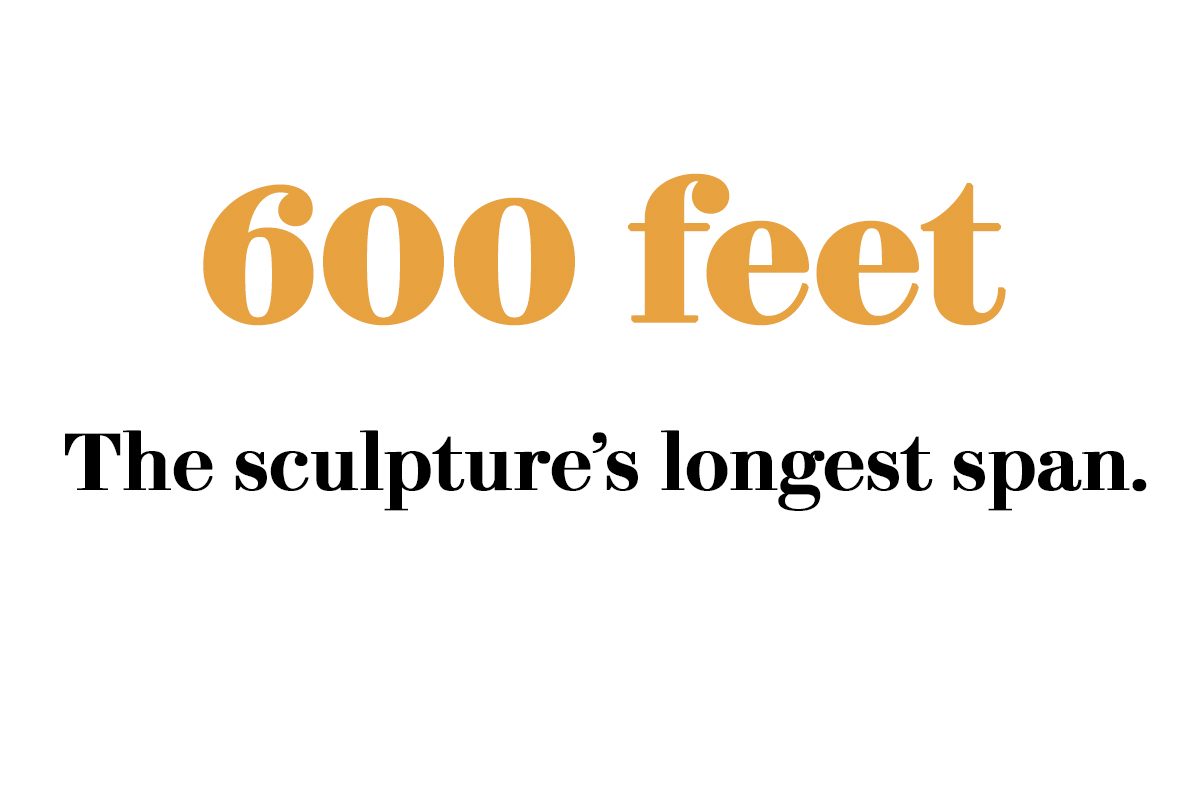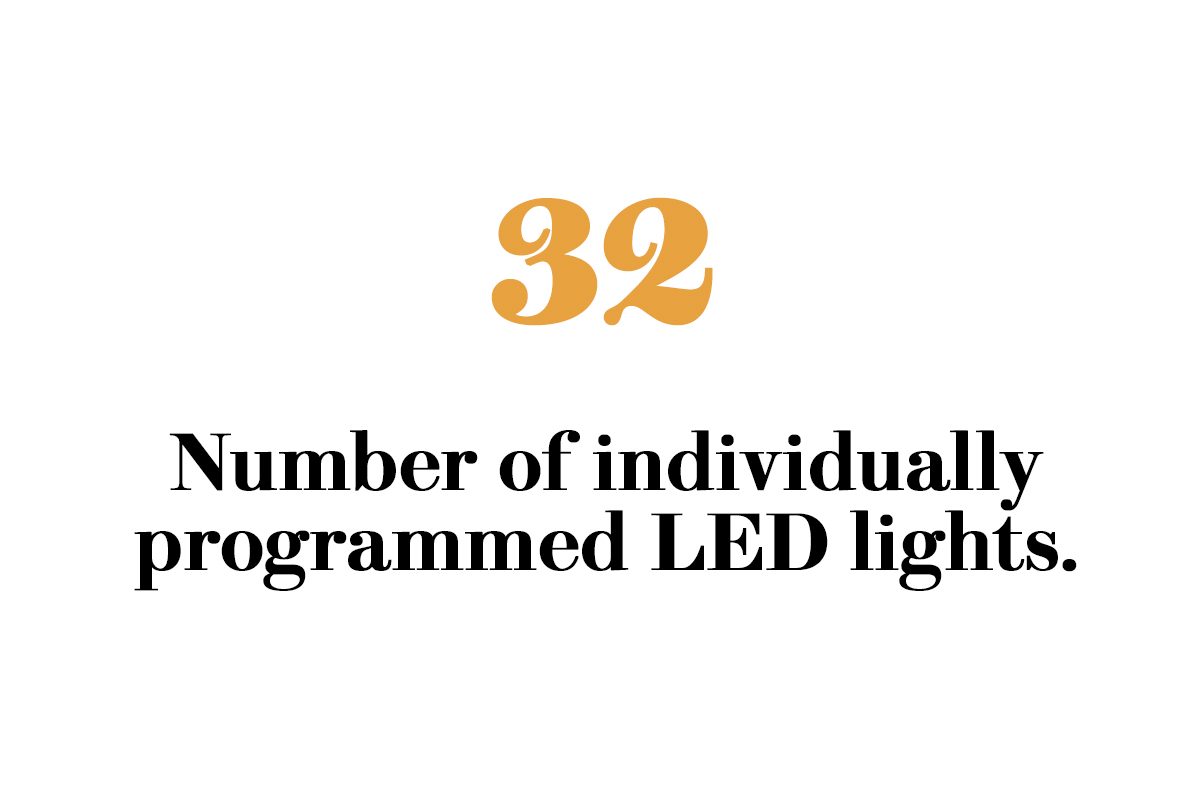 ---