Peek Inside the Pentalum, a Massive Inflatable Maze at Lawn on D
Natural light filters through the thin plastic structure to create trippy displays of color inside.
---
This weekend at the Lawn on D, a massive inflatable maze-like structure beckons visitors to get lost inside its tunnels, domes, and trippy displays of color. The outdoor space in Southie is the first east coast location to host the futuristic-looking structure—Pentalum—designed by European group Architects of Air.
"Pentalum is a luminarium. If you've never heard this word, it's normal—we invented it," says Flor Guerin, exhibition manager at Architects of Air. "A luminarium is like an aquarium of light. It will affect your senses, it will affect your perception in a quite nice way."
The structure, which spreads across more than 150 feet of the Lawn on D, consists of portable sections of thin plastic.
"The structure looks very futuristic and high-tech, but it's not. It's very low-tech," says Guerin. "We did everything by hand. Every single bit of PVC you see here, we cut it by hand and glued it by hand in a tiny workshop in Nottingham."
Inside Pentalum, natural light filters through the plastic to create radiant displays of color. Variations in time of day and weather render different displays, creating a new sensory experience for each set of visitors.
"There is no artificial light. It's the beautiful Boston light of the day passing through the walls and making the color that you will see inside," says Guerin. "It's like a stained glass window, but in three dimensions."
Take a peek inside the Pentalum below:
---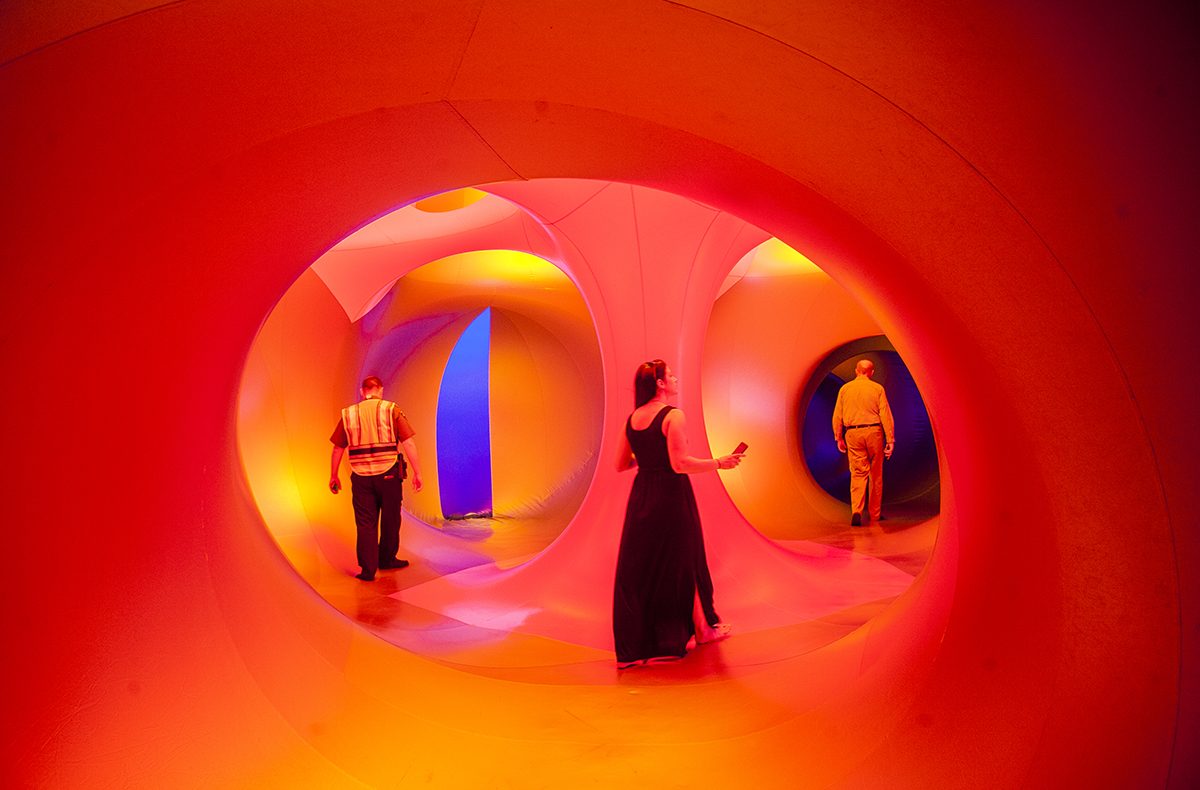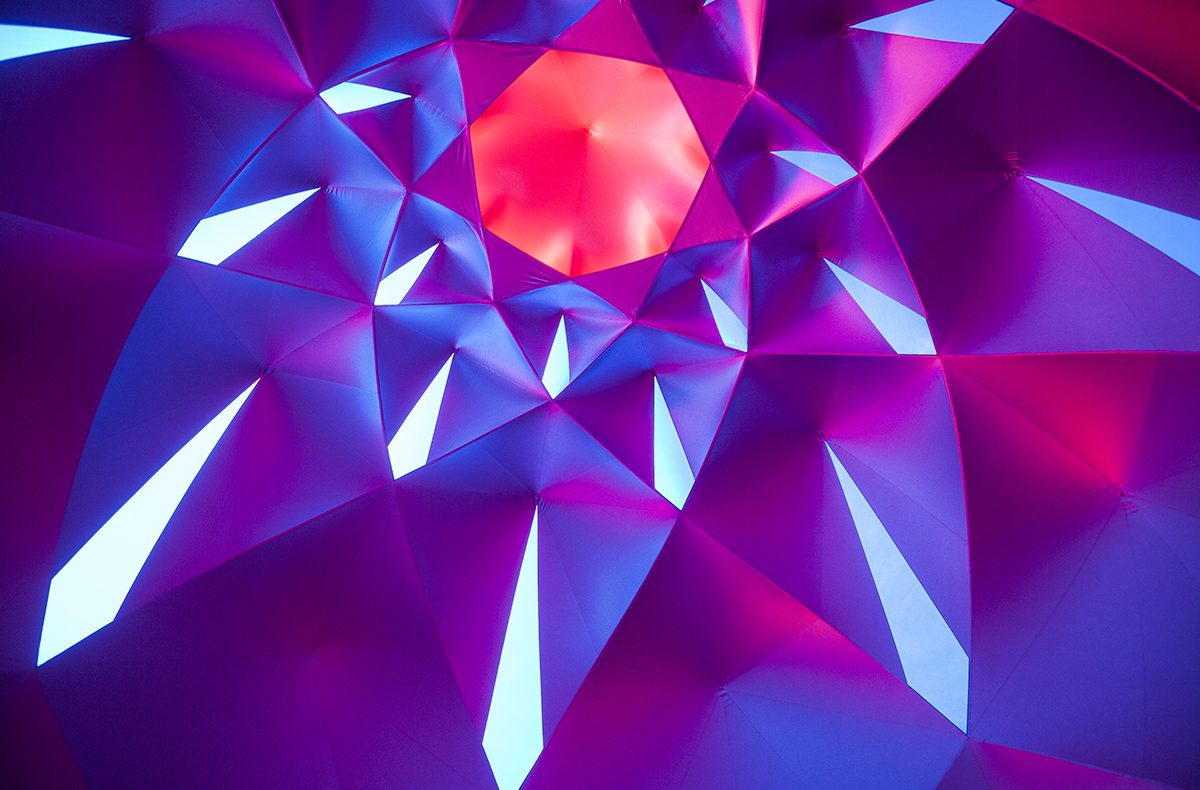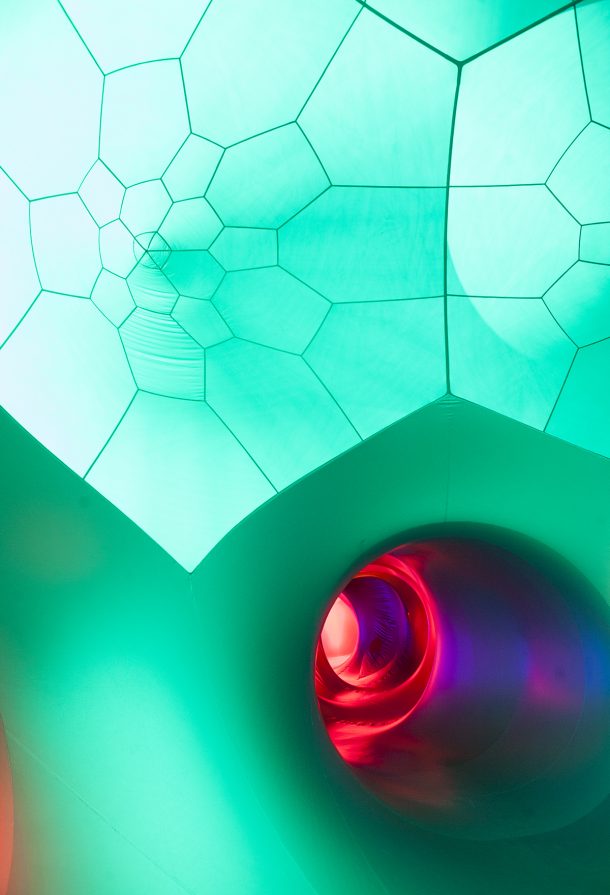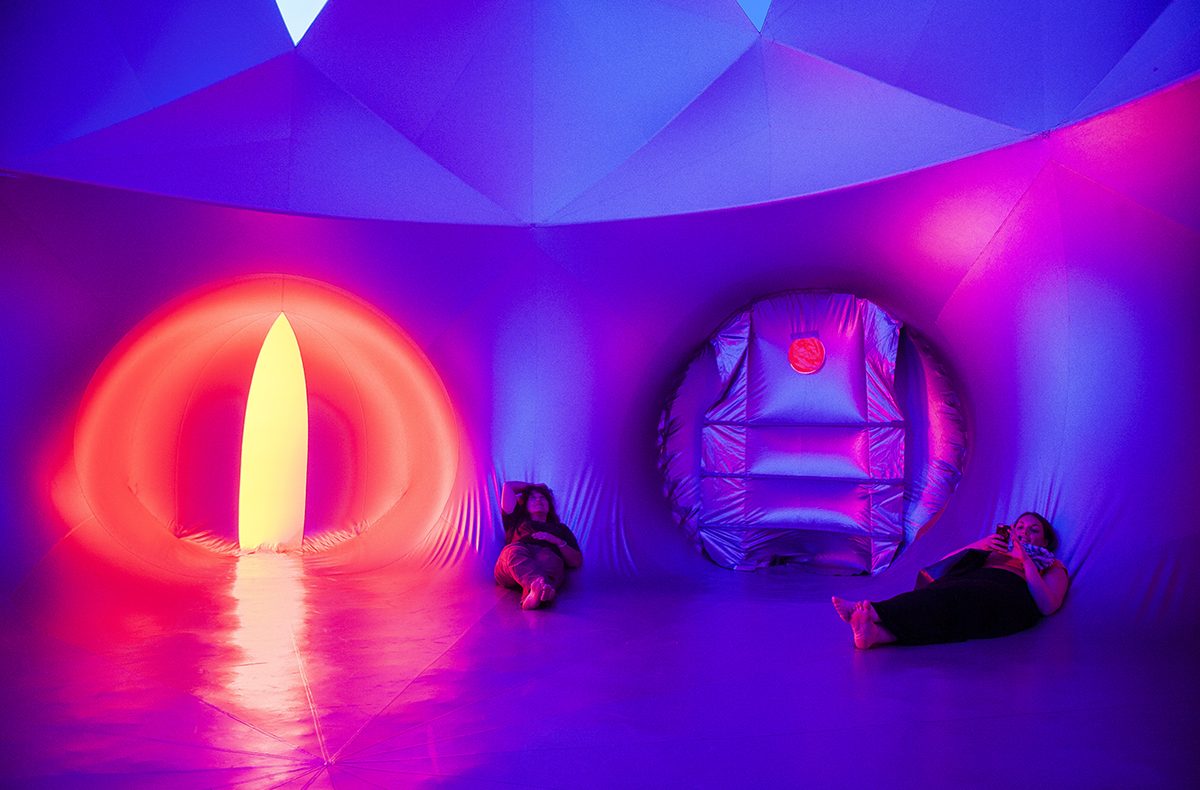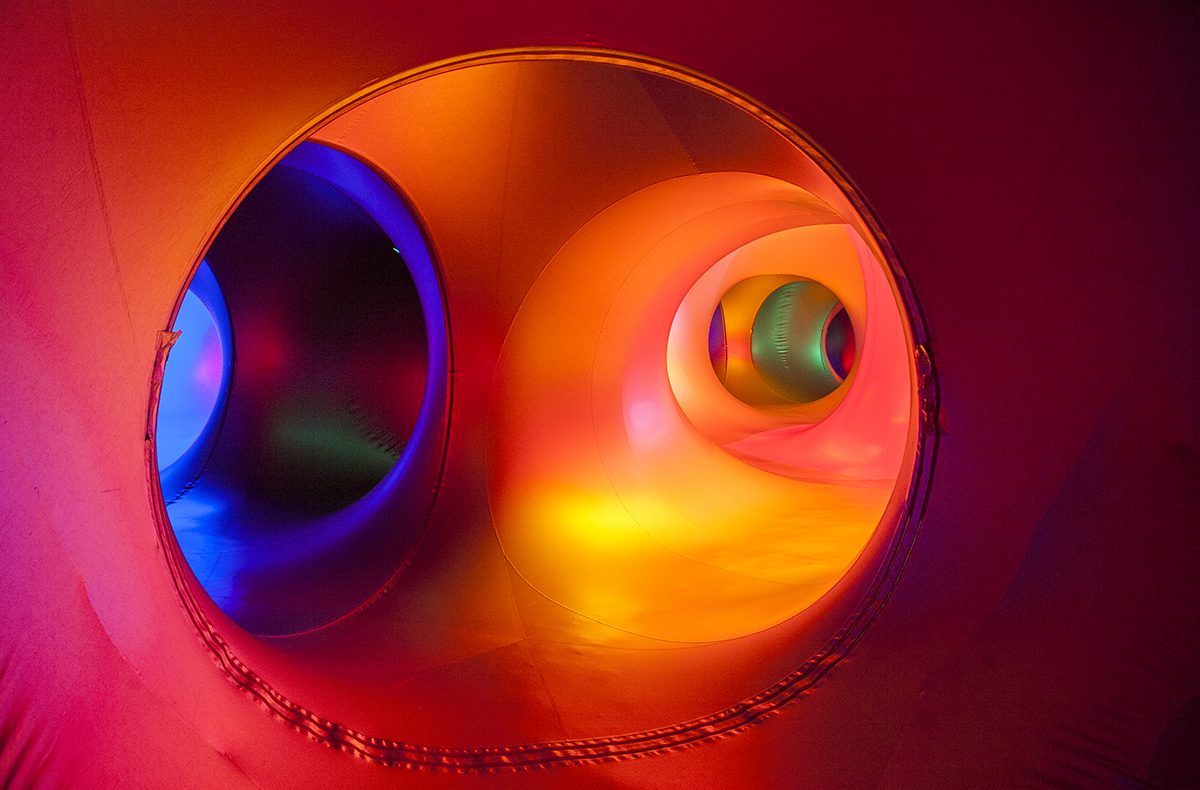 Pentalum will be open for walk-throughs at the Lawn on D on Thursday, May 28, and Friday, May 29, from 1 p.m. to 7 p.m.; Saturday, May 30, and Sunday, May 31, from 12 p.m. to 6 p.m. Admission is $5, cash only.
---