A New Museum of Science Exhibit Explores 'The Science Behind Pixar'
It introduces visitors to STEM concepts used in the studio's animation process with the help of familiar and beloved characters.
---
Whether inside a colony of ants or the mind of an 11-year-old girl, Pixar explores a new world in each of its films—and each new world presents a new technical challenge. In Finding Nemo, the studio sought to create a realistic underwater environment. In Cars, they pushed themselves to create realistic reflections off metal surfaces. In Monsters, Inc., they wanted to make Sulley's fur realistically respond to his movements.
When overcome—and it always is—each challenge marks a milestone not only for the studio, but also the entire field of animation, and behind each success is a team that seamlessly fuses art and storytelling with math, science, and technology. To shed light on its innovative process, the studio has paired up with the Museum of Science in Boston, which will premiere a new "The Science Behind Pixar" exhibit on June 28.
"Our partnership has been a fruitful one. Pixar's commitment to science and math education, and the museum's commitment that fun and learning must go hand-in-hand has enabled us to create a beautiful, entertaining, and wholly original experience that will delight and educate millions," said Paul Fontaine, vice president of education at the Museum of Science, at an exhibit preview earlier this week.
Fontaine expressed enthusiasm for the exhibit's potential to inspire the youngest museum-goers to explore STEM (science, technology, engineering, and mathematics) fields by providing them with a real-world context for the topics they're learning in school.
Tom Porter, Pixar's senior vice president of production, is a prime example of this phenomenon. The Massachusetts native, who often visited the Museum of Science as a child, recalled using basic math to detail the surface descriptions on all the sets and props for the first Toy Story.
"[When I was in school] nobody at the time could even imagine a job detailing surface descriptions for a computer-generated film. The amazing thing is that the very same math and science that I learned back in the 60s was perfectly great training for the very cool and very high-tech job I had in the 90s. Education is critical," he said. "My greatest hope with all of this is that this exhibit will inspire a new generation of kids."
The 10,000-square-foot exhibit eases visitors into complex science and math topics with the help of familiar and beloved characters. Before they enter, Roz from Monsters, Inc. and Mr. Ray from Finding Nemo ("Welcome aboard, explorers!" he shouts) present a video that introduces Pixar's animation process.
Once inside the exhibit, they're free to explore the eight areas of Pixar's production pipeline: modeling (creating virtual 3D models), rigging (making movement possible), surfaces (applying properties of light to control surface appearances), sets and cameras (using virtual cameras to create 3D scenes), animation (otherwise known as "acting, dahling," declares Edna Mode), simulation (creating automated motion), lighting (manipulating light to enhance a scene's mood or believability), and rendering (transforming a 3D scene into a 2D image for the theater). Each section is equipped with both screen-based and tactile activities, as well as video interviews with a variety of Pixar staff members.
The exhibit mightily impressed one of its first visitors—Pixar's "lucky charm" John Ratzenberger, the only actor to have a featured role in all of its 15 films to date.
"This is a perfect blending of science and art, but in Pixar's case, it's not just art. It's heart. Everything they do, they put their heart into it. They're not making films and saying, 'Let's make a film so we can make big bucks.' They just don't do that, and I firmly believe they never will," he said. "For native Bostonians, I better translate that—Pixah makes aht with a lotta haht."
---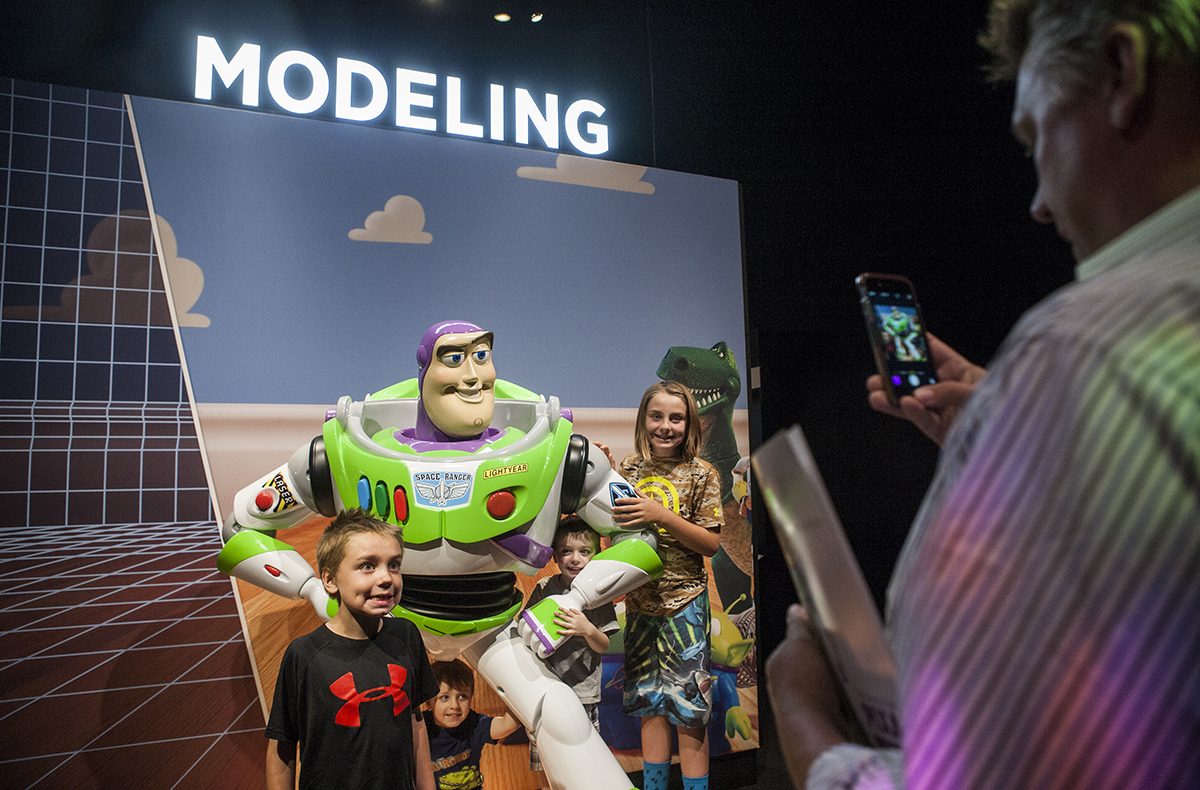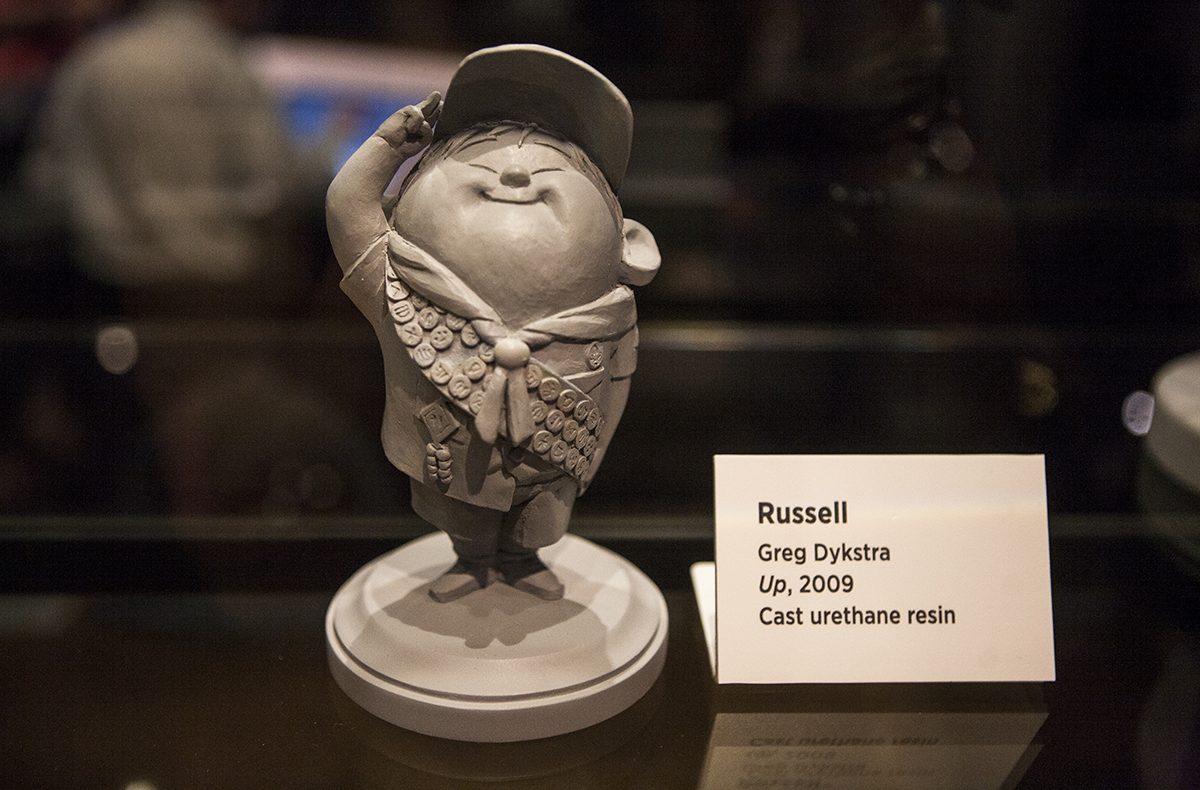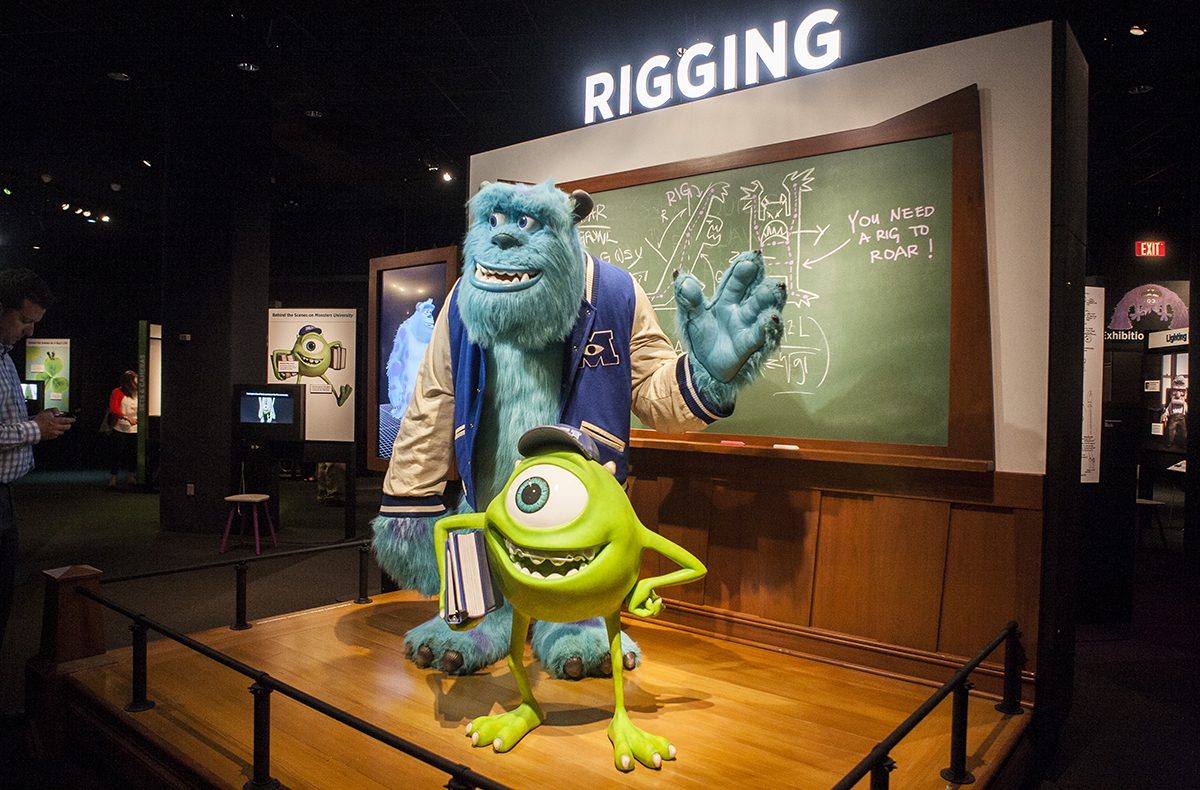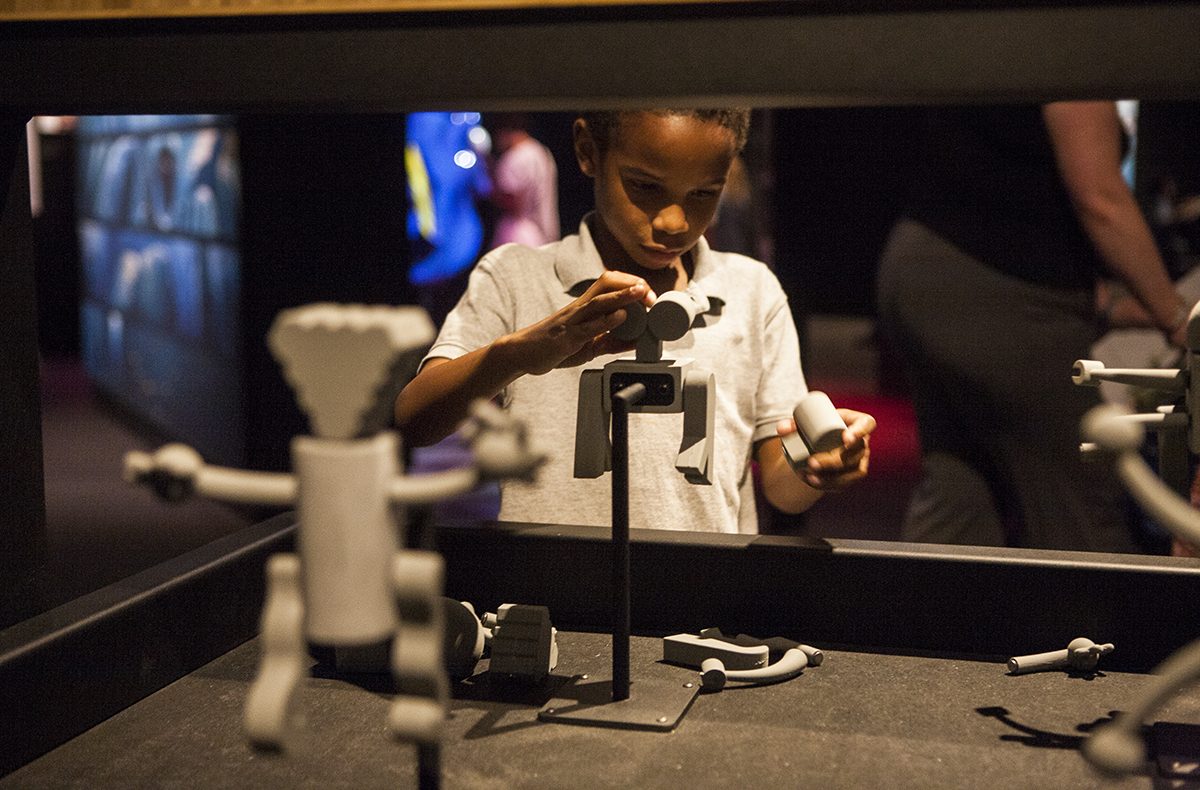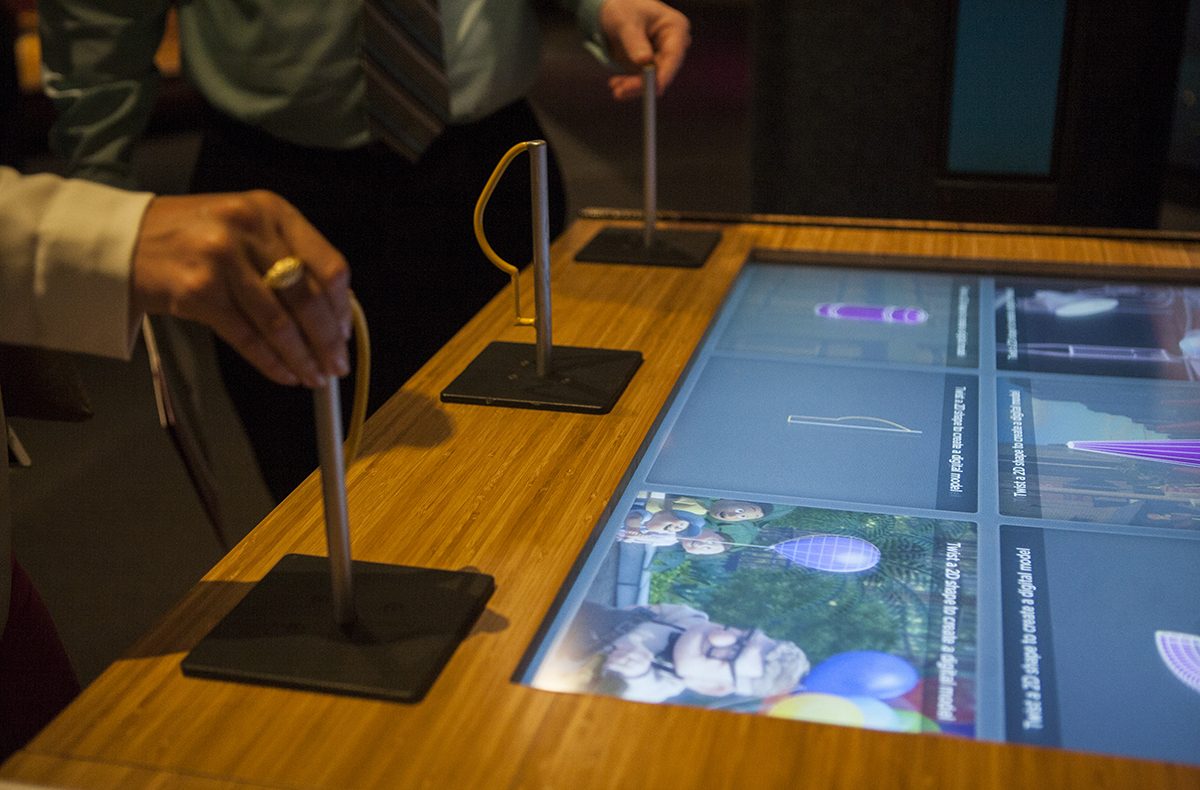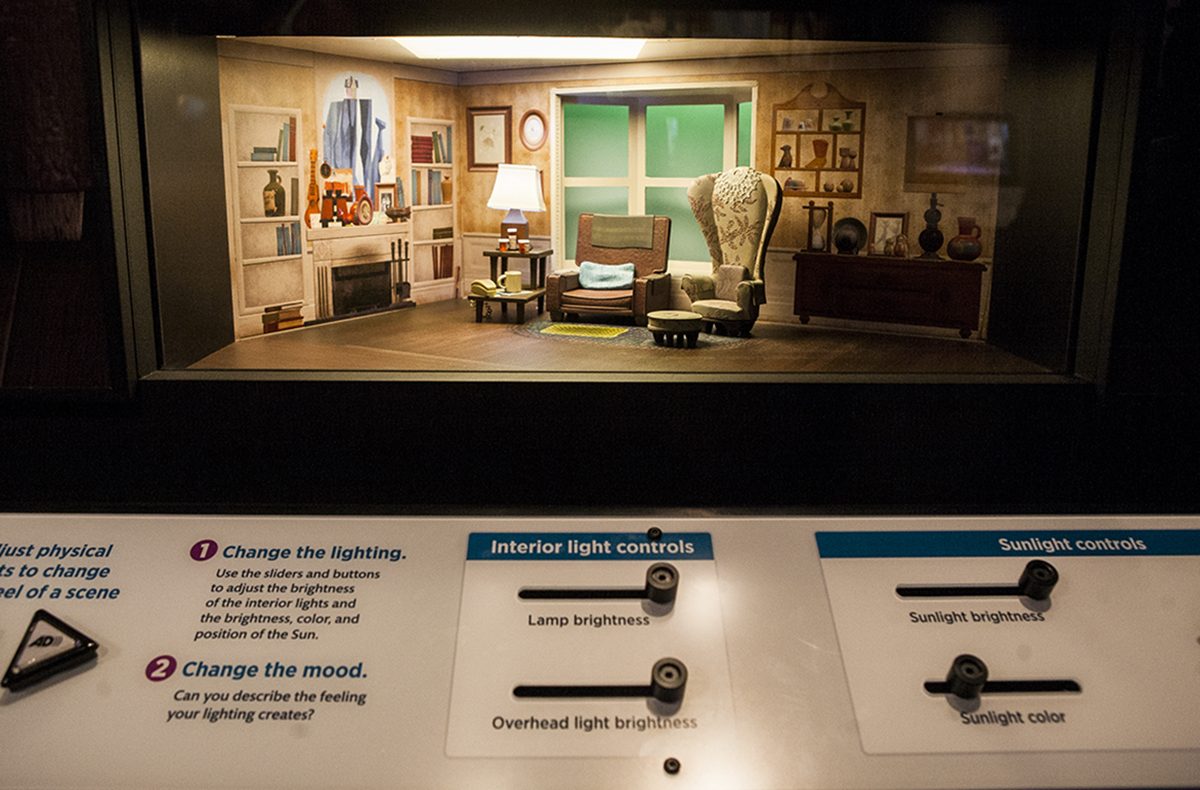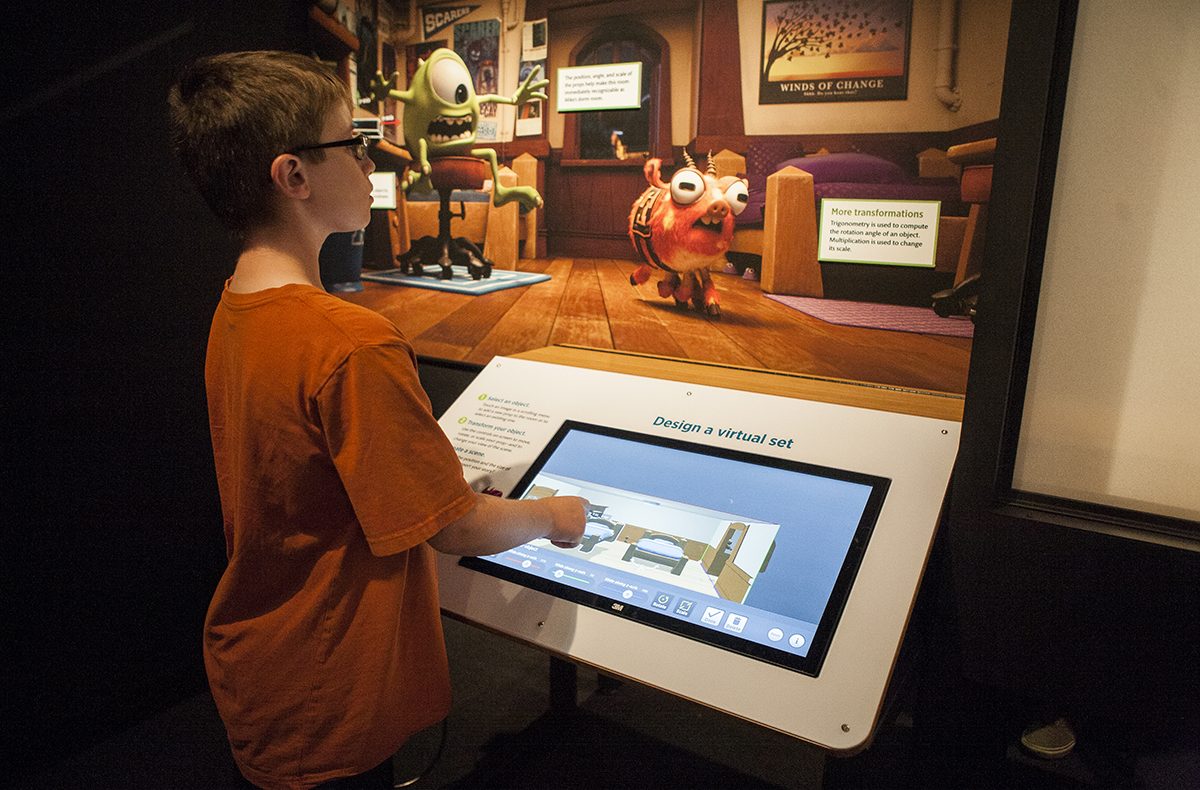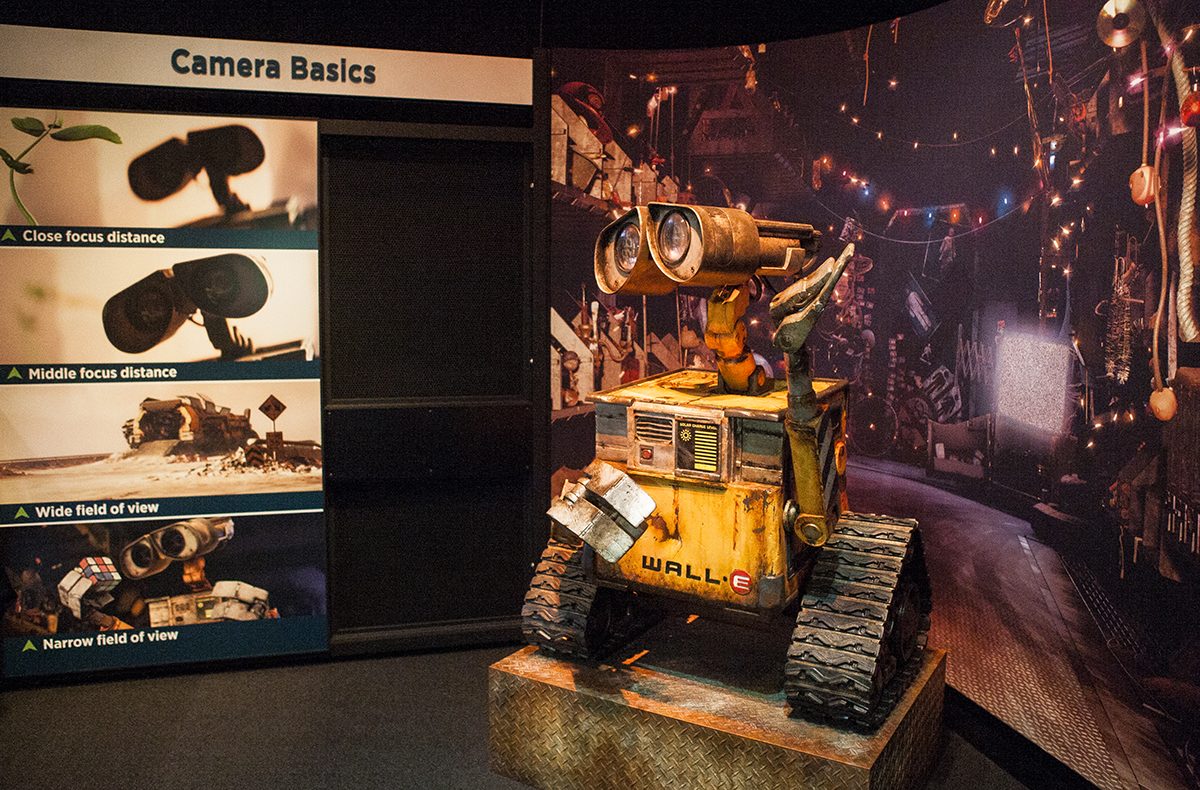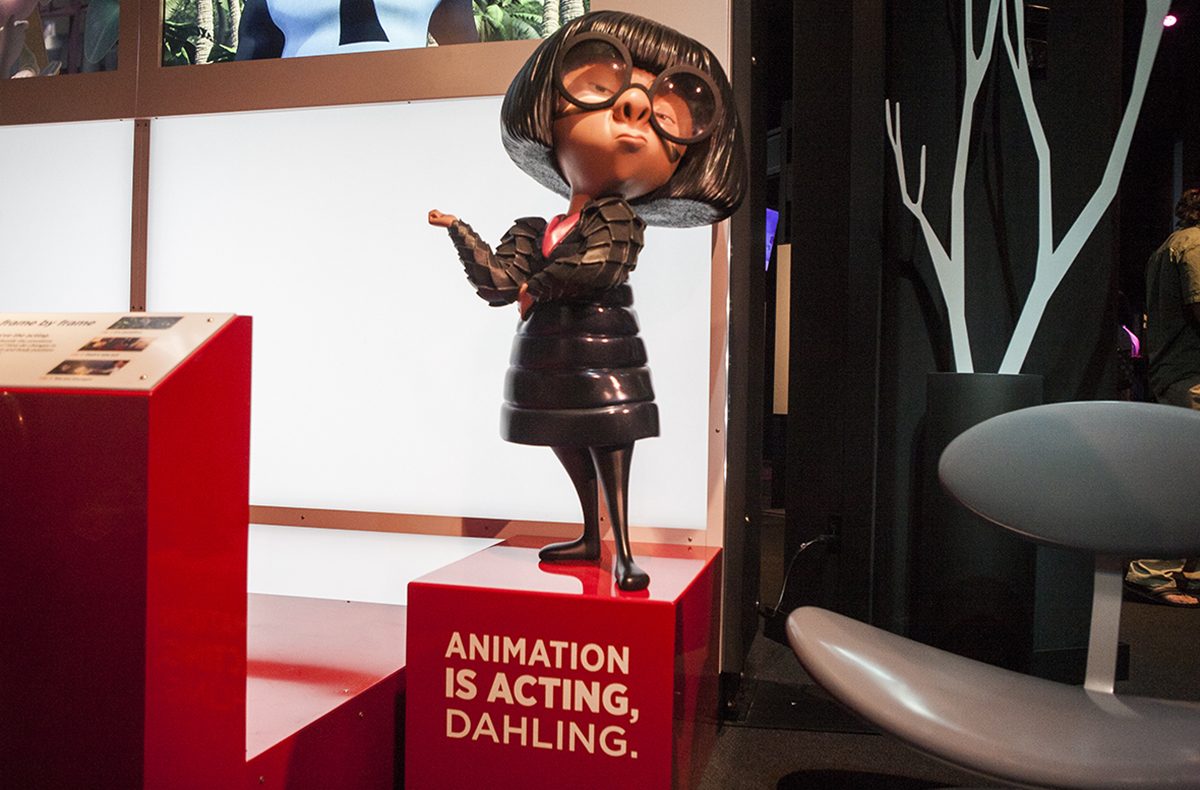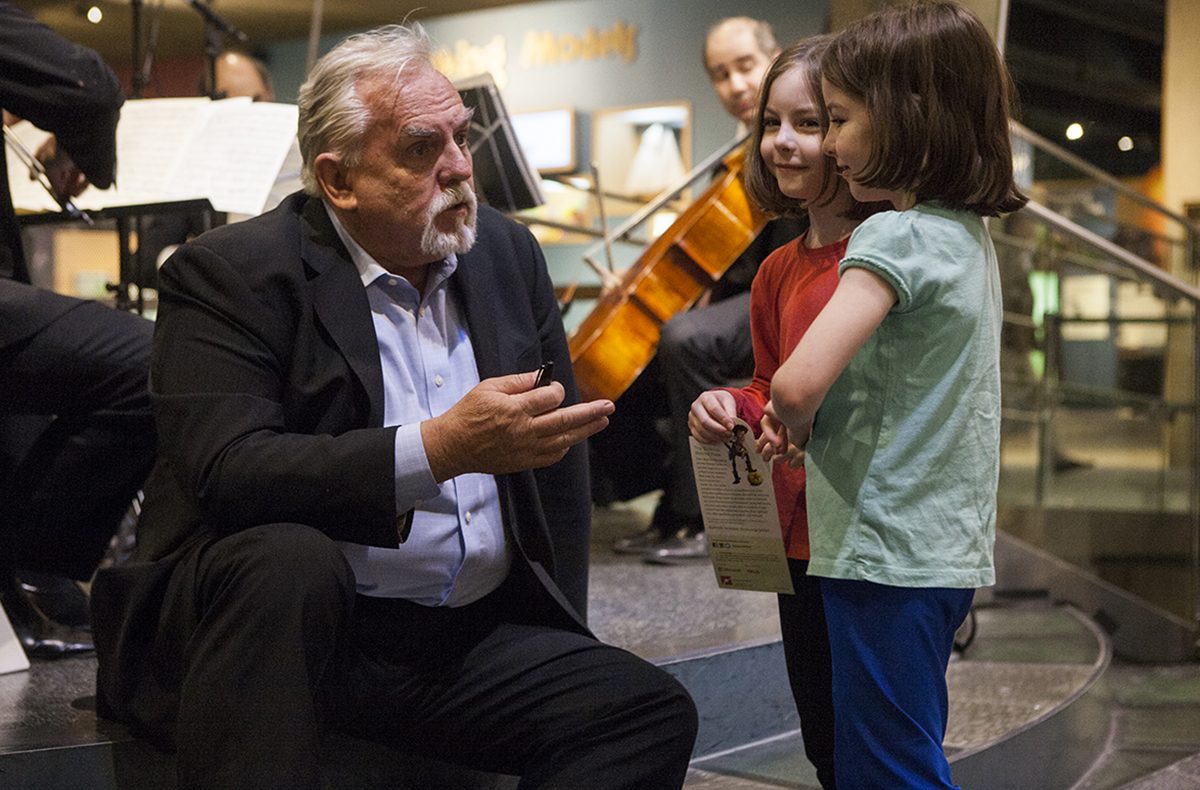 Photographs by Olga Khvan
---
"The Science Behind Pixar" opens at the Museum of Science on June 28, and will remain on view through January 10, after which it will embark on a five-year, 10-city tour. Admission will be by timed ticket only, and will include a separate ticket for general admission to the Museum of Science to be used on the same day or within six months. Prices are $29 for adults, $27 for seniors (60+), and $26 for children (ages 3-11). Advance ticket reservations are recommended. For more info, visit mos.org.
---