Design Biennial Boston Brings Four Architectural Installations to the Greenway
The works exhibit emerging local talent and will remain on view through September.
---
The fourth Design Biennial Boston, a showcase of the city's emerging talents in architecture, landscaping, and design, kicked off with an opening reception last night, bringing four site-specific installations to the Rose Kennedy Greenway through September.
The program, sponsored by the Mayor's Office of New Urban Mechanics, the Boston Art Commission, pinkcomma gallery, BSA Space, and the Greenway, held an open call for entries earlier this year. In March, a panel of distinguished professionals and academics within the design field chose the four winning firms—Christina Parreño Architecture, GLD, Landing Studio, and MASS Design Group. Each team received a $1,000 honorarium and a budget of $4,000 to create installations for the Greenway.
"Boston has a vibrant talent pool of designers, and these four installations remind us of how creative artists can be when given opportunities," said Mayor Walsh in a press release. "Boston is on its way to becoming a municipal arts leader, and implementing this type of exciting and thoughtful work into the public realm is what gets us closer to that goal."
The resulting installations include a 17-foot high landmark constructed from 350 custom-fabricated glass blocks, an interior space consisting of a series of chambers enclosed by resin-infused fiberglass, a field of 18 reconstituted wharf pilings that were recycled from a Boston Harbor shipyard, and a lattice-like intimate gathering space created from more than 1,000 wood and metal components.
Additionally, each team's previous design work and ideas behind the installations, are presented in an exhibit at BSA Space on Congress Street. Visitors are encouraged to tour the exhibit and then make their way onto the Greenway, where the works are dispersed underneath Janet Echelman's monumental floating sculpture.
---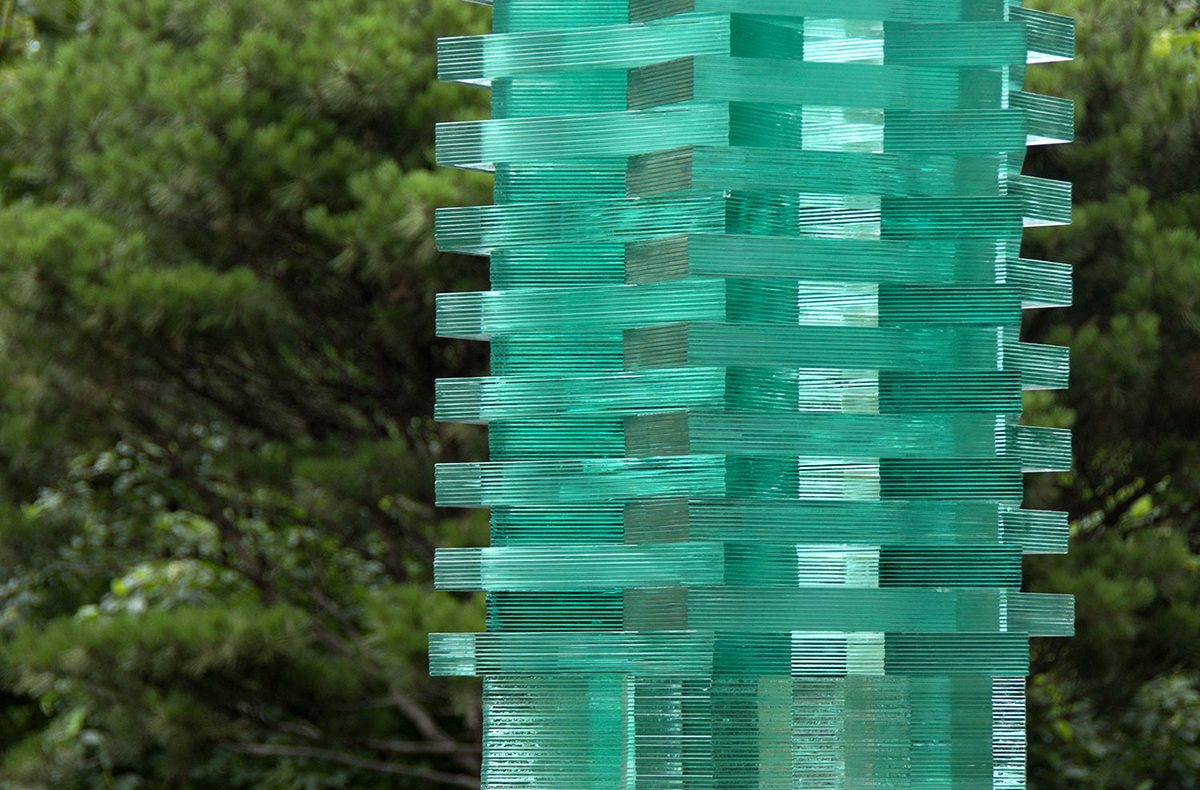 Photos provided
The Design Biennial Boston works are located on two blocks along Atlantic Avenue, the first with three installations between Congress and Pearl Streets, the second with one installation nearest to High Street. They will remain on view through September 25. The accompanying exhibit is located at BSA Space inside the Atlantic Wharf building on 290 Congress Street, Suite 200.
---