The Mighty Mighty Bosstones Play Surprise T.T.'s Farewell Show
So sad to say goodbye, but what a way to say it.
---
No one could accuse the Mighty Mighty Bosstones of lacking Boston pride—as anyone who's attended one of their 17 consecutive Hometown Throwdowns can attest—but they really outdid themselves this time. On Saturday, the legendary Boston ska-punk band played a surprise gig at T.T. the Bear's Place (a show that sold out mere hours after being announced), bringing off-the-charts energy even after opening for Foo Fighters at Fenway Park earlier that day. Though this certainly wasn't the first time they've played at T.T.'s, it would be their last, as the 40-year-old club will close on July 25. The evening was a chance for the Bosstones to pay their respects to the club, a place they refer to as "our old stomping grounds."
Before their arrival, T.T.'s was already packed with spectators for openers The Black Cheers and Jittery Jack. But the crowd swelled before the Bosstones hit the stage. And they did not disappoint. "They tore that stage to shreds," photographer Derek Kouyoumjian reports. "Dicky Barrett spent most of his time bellowing songs with fans pressed—I mean pressed—up to the stage."
That night, they ripped through a 22-song setlist that included favorites "The Rascal King," "Someday I Suppose," and "The Impression That I Get." Their opening salvo was especially fitting. According to the Herald, as they prepared to launch into the evening's set, they announced, "We are the Mighty Mighty Bosstones from Boston, Massachusetts, and this song is about the post office down the street!" Their opener: "Seven Thirty Seven/Shoe Glue," a song named after the band's P.O. box from its early days—the same days when they first started out playing tiny, grimy clubs like T.T. the Bear's.
---
The Mighty Mighty Bosstones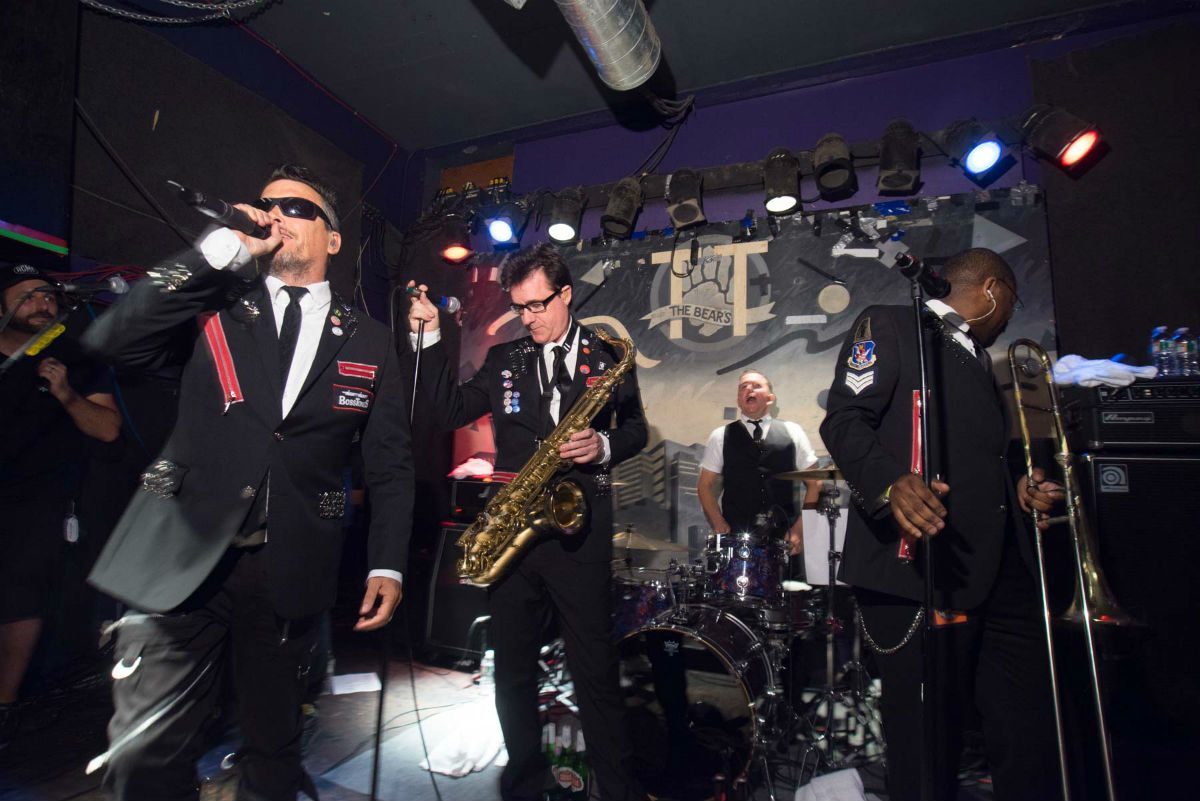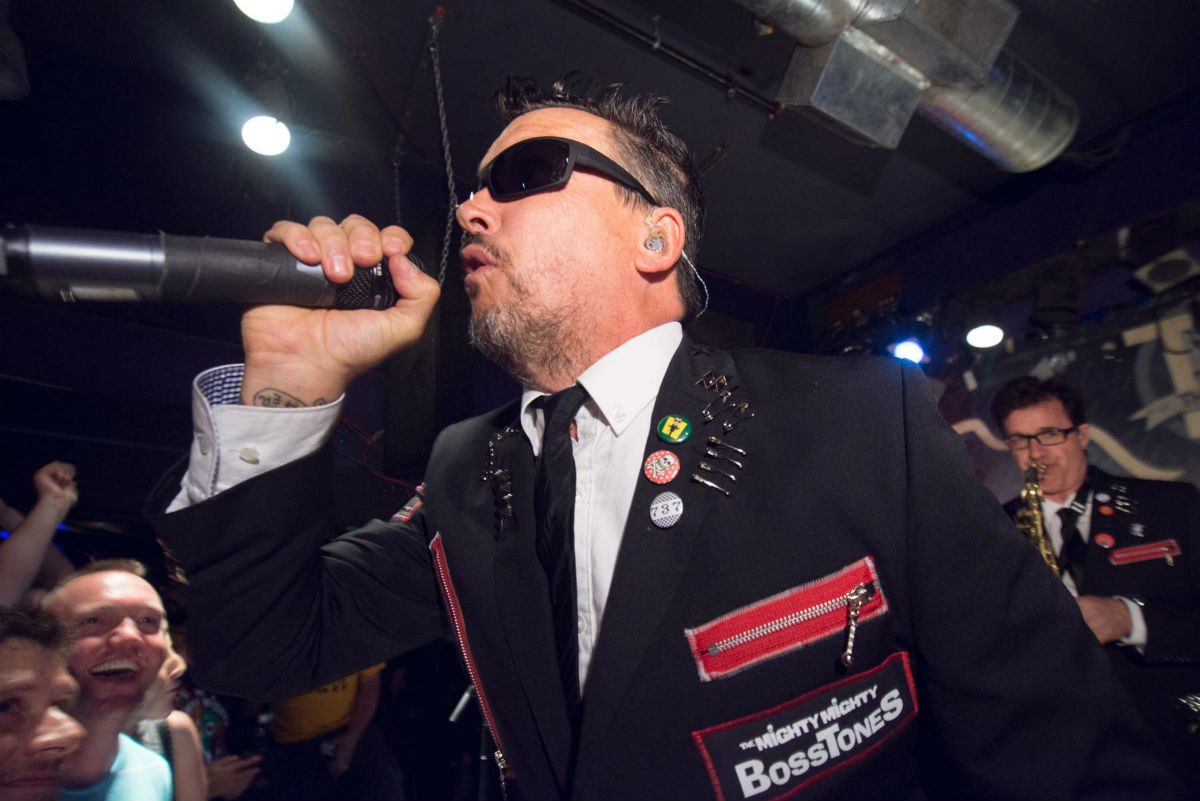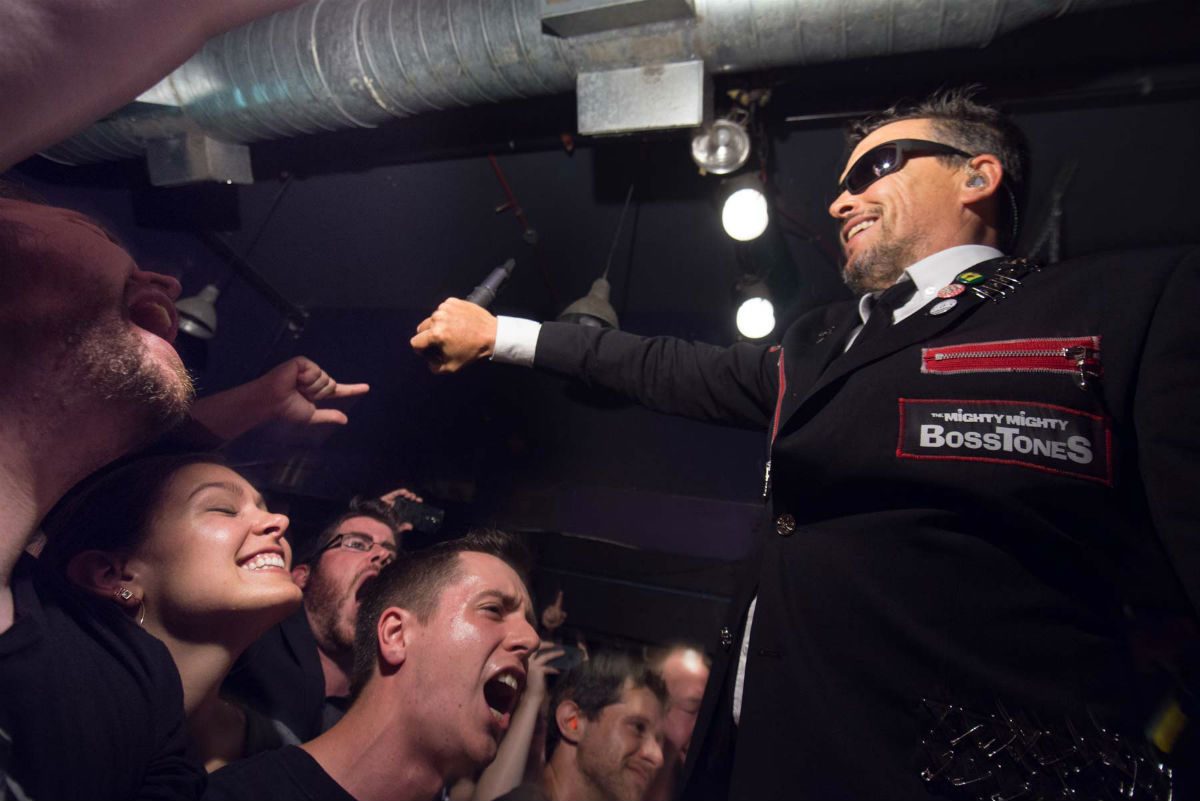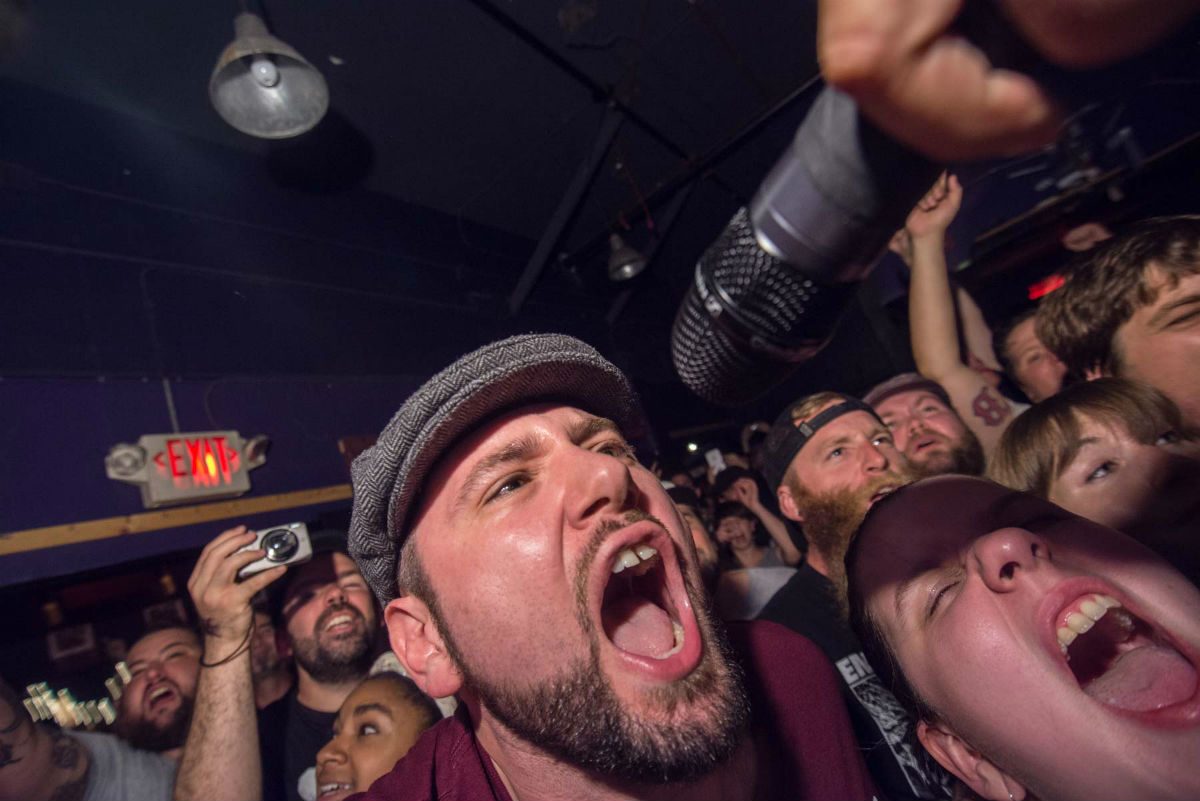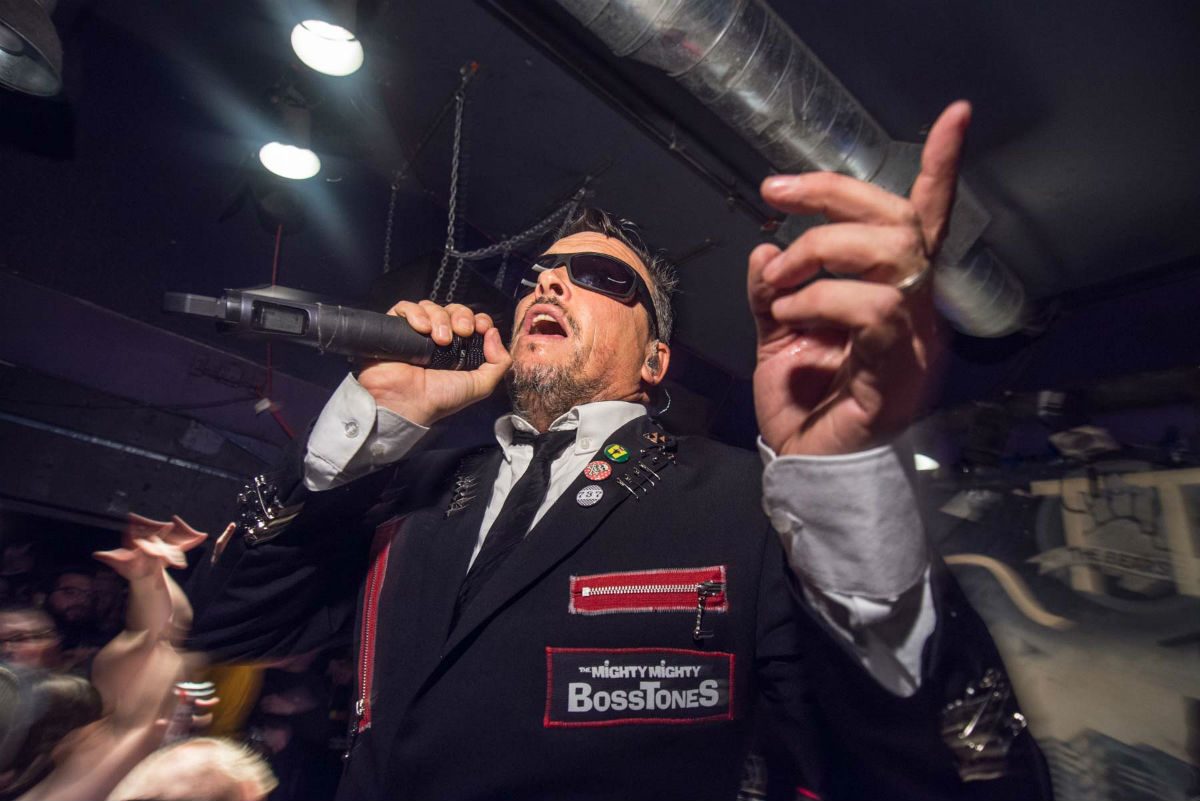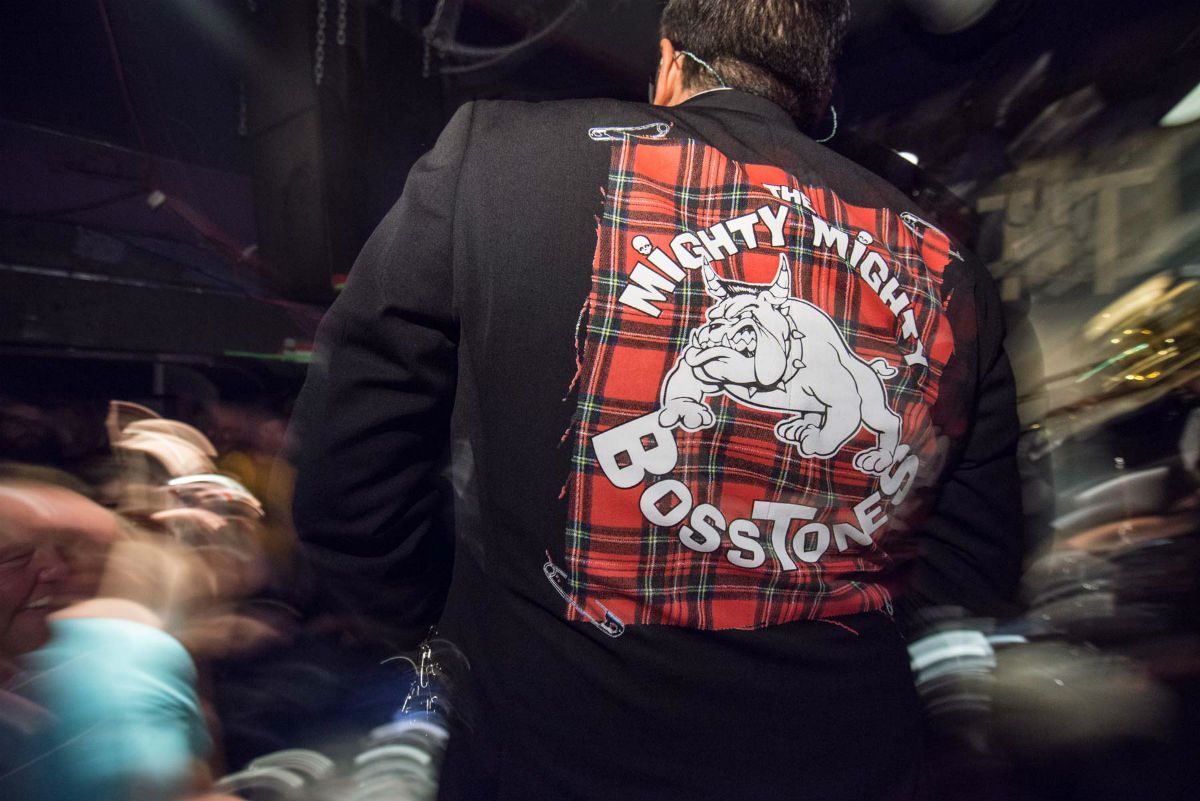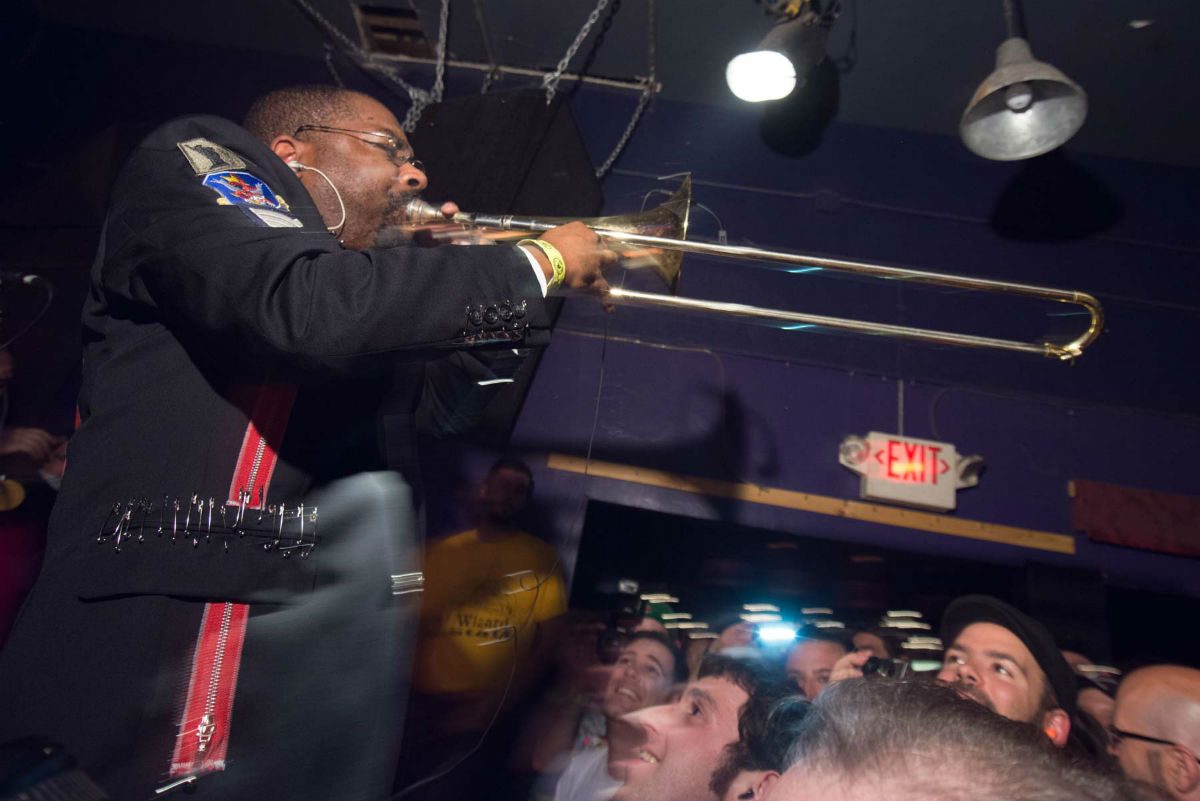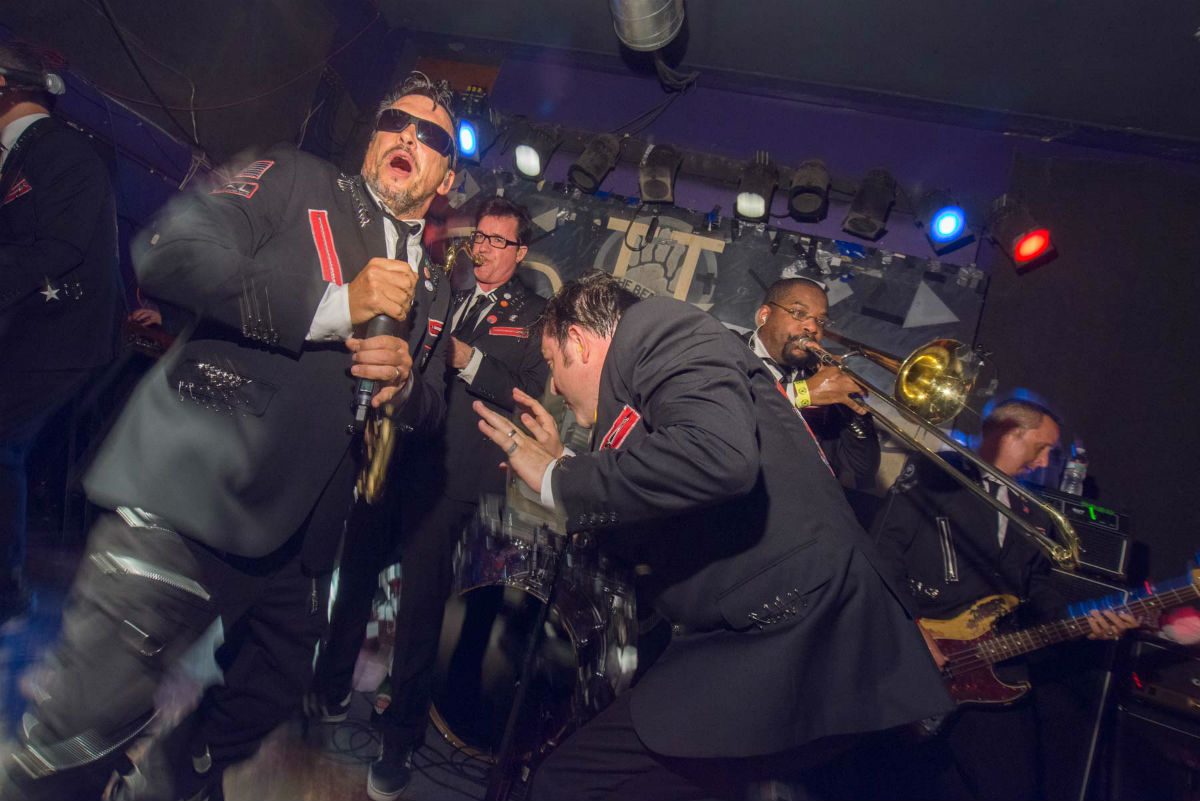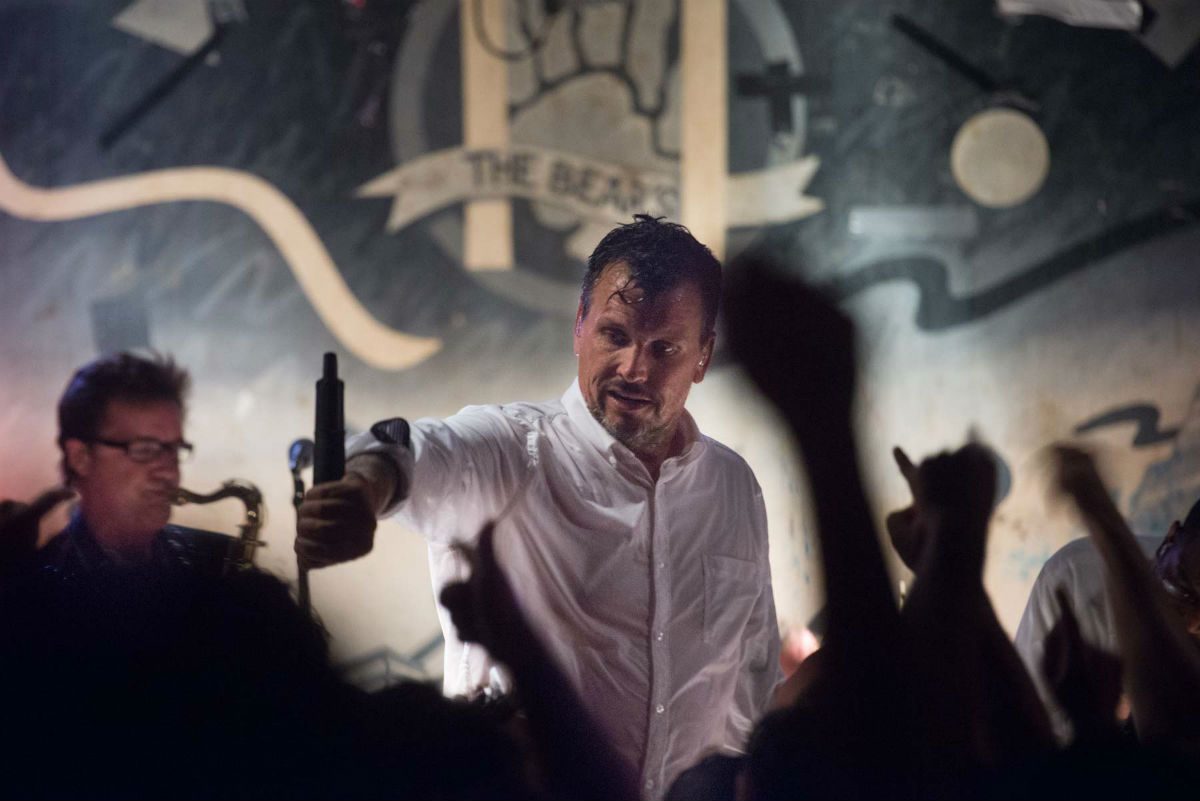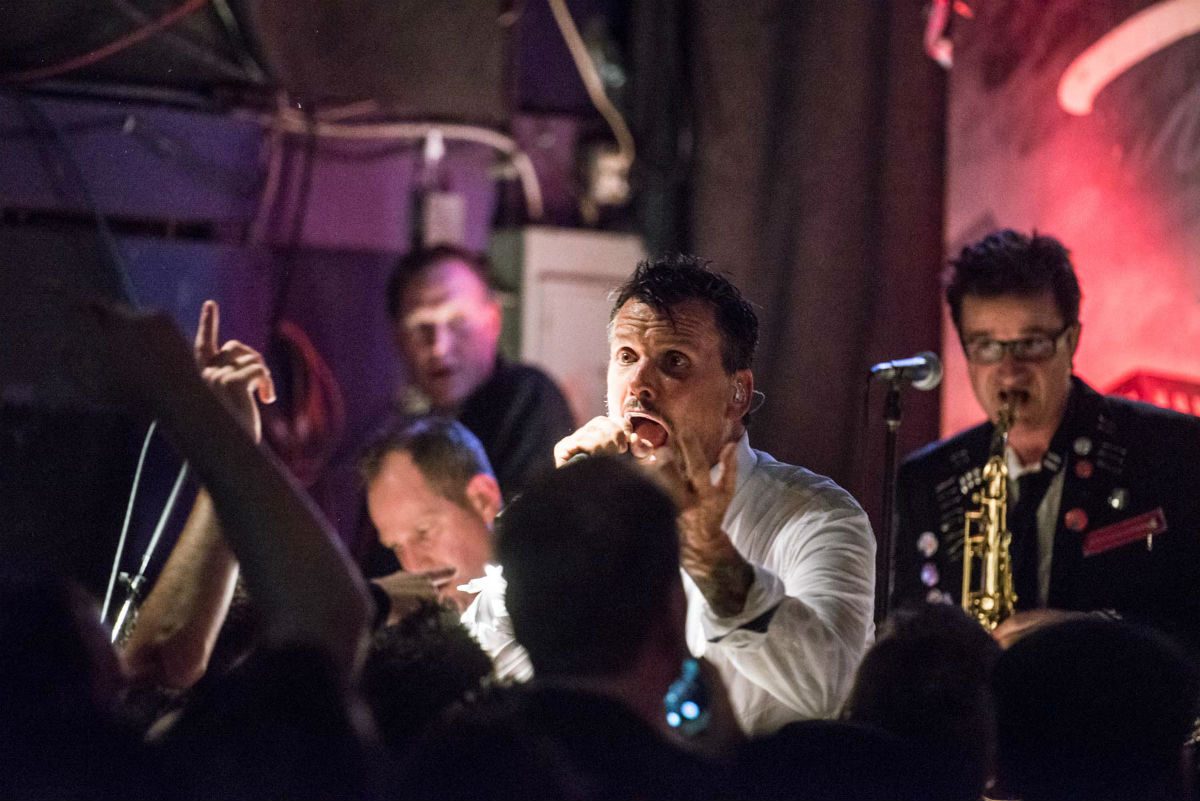 And here's what the Bosstones themselves had to say about the evening:
Thanks to Bonney and everyone @ttthebears last night was amazing. We'll never forget the bear in central square. pic.twitter.com/yPaNhiKTMl

— BossToneS (@mmbosstones) July 19, 2015
Before T.T.'s closes on July 25, check out the rest of their Farewell Blowout shows.
---