Best of the Day: Harpoon's 'Sails & Ales' Sunset Harbor Cruise
Every Tuesday in August, set sail on an 80-foot schooner for a Harpoon beer tasting at sea.
---
Welcome to Best of the Day, our daily recommendation for what to check out around town. If you do one thing in Boston today, consider this.
---
Sure, as Boston denizens, we tend to scoff at the tourists. But you've got to give them credit—while you're chained to a desk cranking out TPS reports in some sterile, fluorescent-lit office, they're off having the time of their lives riding amphibious duck boats, tooling around on trolleys, and LARPing American history by hucking boxes of tea into the ocean.
Chief among the little pleasures that tourists embrace and Bostonians deny themselves: the harbor cruise. Is there anything nicer than being out on the water on a gorgeous August day? Yet how often do you really get out there? We're here to tell you: Don't let the tourists have all the fun.
And if you're ready to treat yourself with a harbor cruise, it's hard to beat Harpoon's "Sails & Ales," their summer-long beer tasting at sea. Every Tuesday evening this summer, you can board the 80-foot schooner Adirondack III for a two-hour cruise that caps off with a lovely sunset—you'll even get a chance to experience the USS Constitution's sunset cannon salute. With sails billowing in the ocean breeze, you'll zip past the harbor islands (and the Seaport-based Harpoon brewery itself) while drinking in both stunning views and five Harpoon beers. There's even a complimentary cheese plate.
What's on tap? A recent excursion featured tastings of Harpoon IPA, UFO White, Harpoon Summer Seasonal, Harpoon Dark, and the somewhat elusive Harpoon Ale, the "beer that started it all." With each tasting, your guide schools you on on each brew. Whether you choose to listen in rapt attention, or just let your mind wander as you bliss out and stare off into the waves—well, that's entirely up to you.
---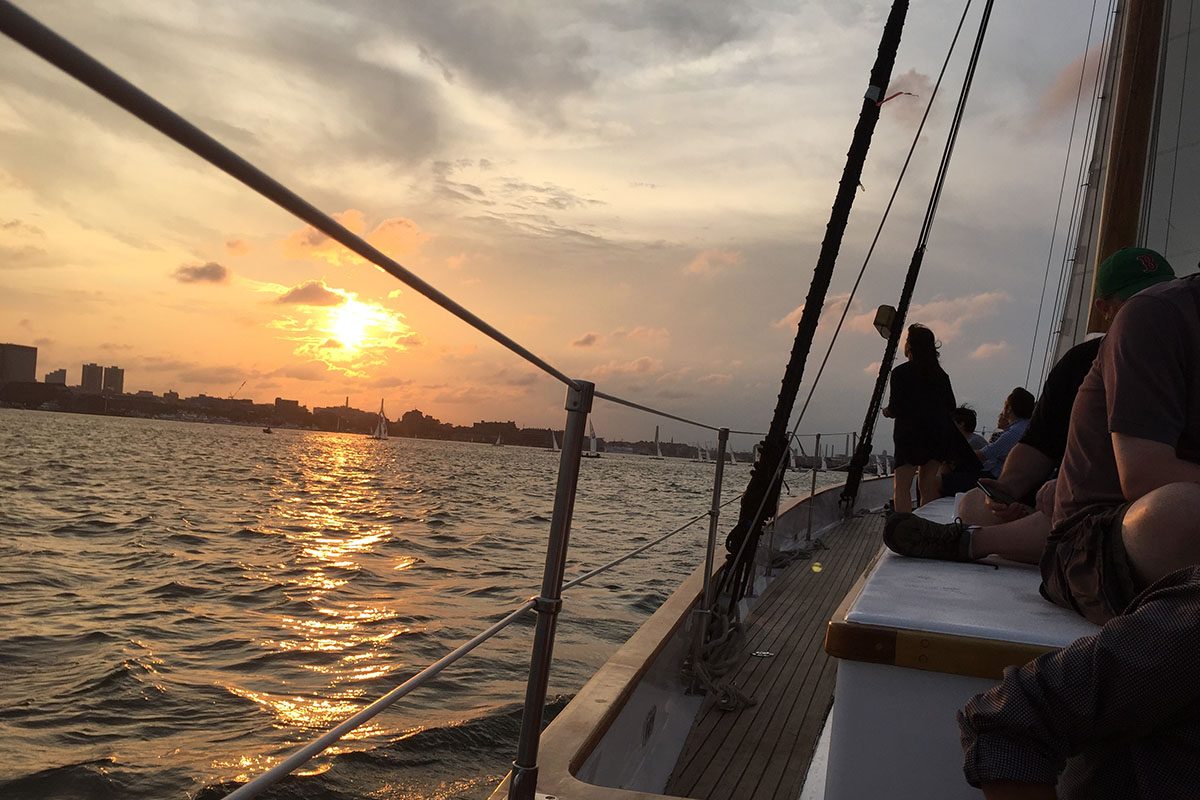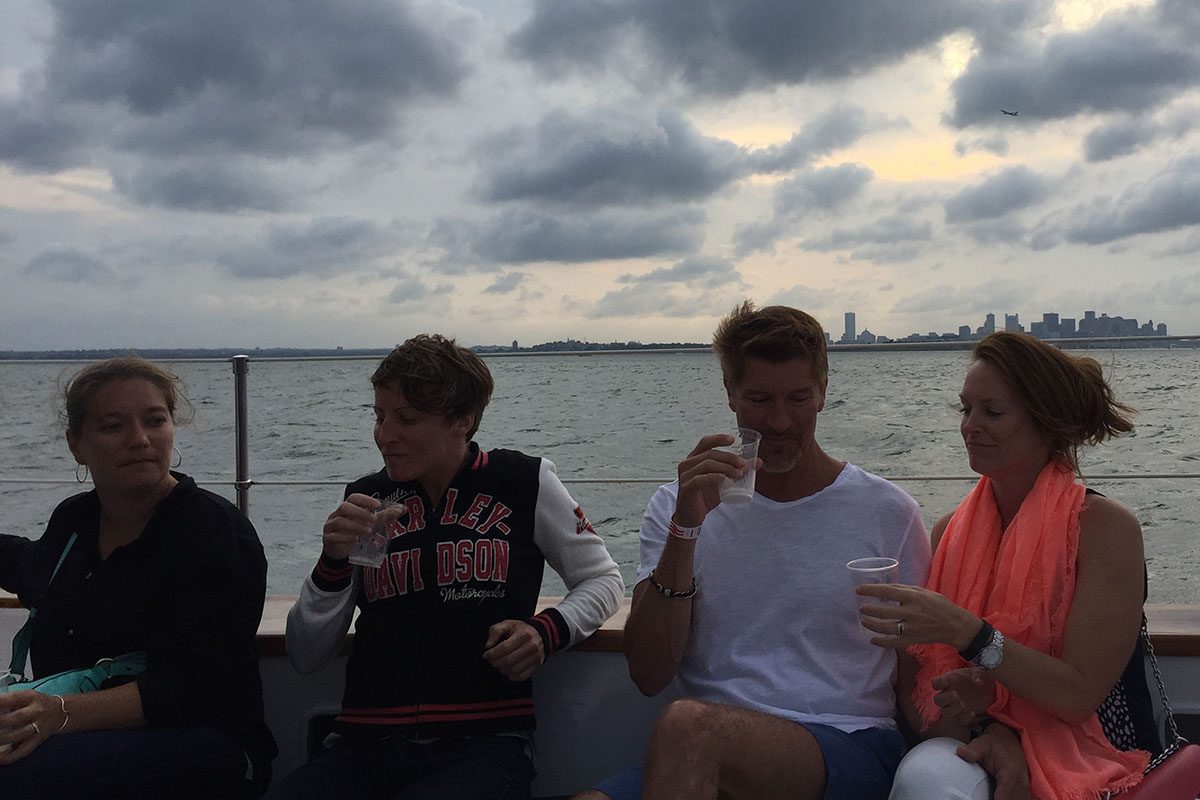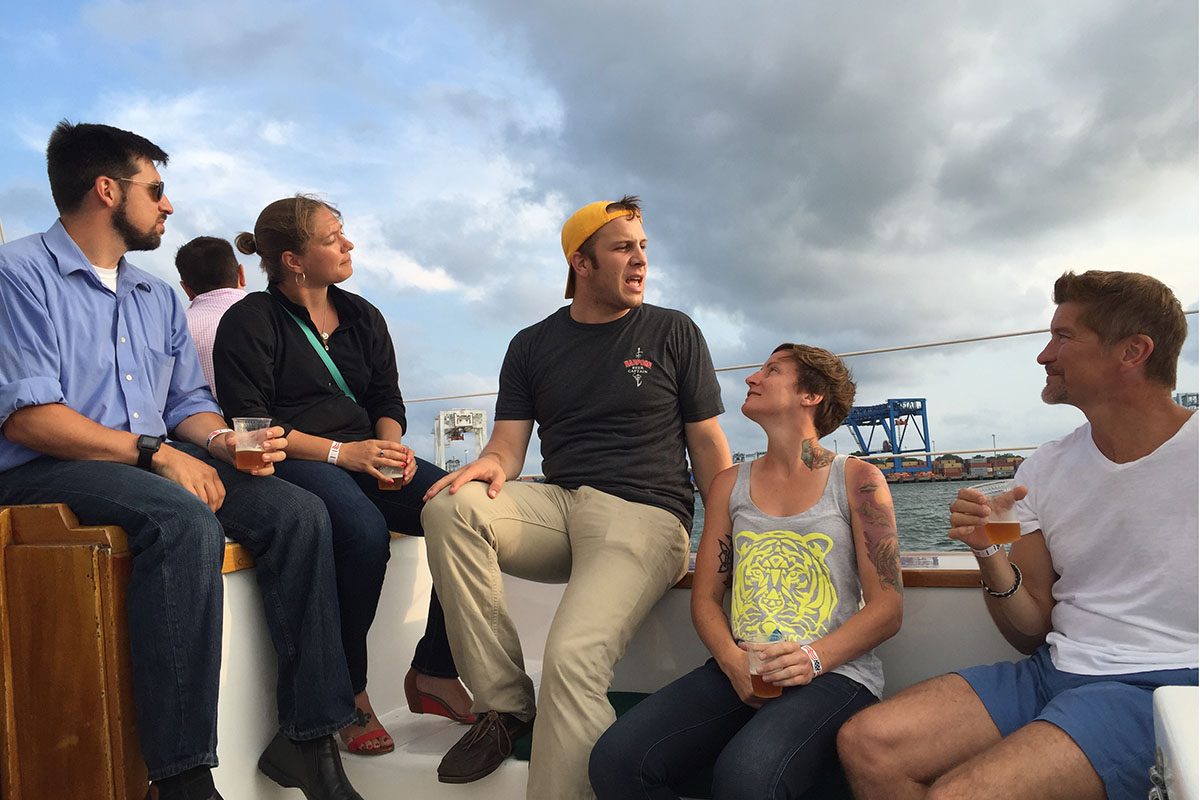 "Sails & Ales" cruises run Tuesdays through September 1, $55, Classic Harbor Line, 60 Rowes Wharf, Boston, 617-951-2460, zerve.com/BostonSail/SailAles.
---