Andres Amador Is Creating Elaborate Sand Art on Boston Beaches
You can join him at Constitution Beach on Saturday, August 8.
---
For more than a decade now, Andres Amador has been taking to the beach at low tide, rake in hand, to etch geometric patterns into the sand. The designs are both elaborate, some spanning up to 100,000 square feet, and ephemeral, some lasting only a few minutes before water reaches the shore.
The San Francisco-based artist works mostly in California, but this weekend, he's in town to create his signature works on Boston beaches.
On Saturday, August 8, locals can join Amador in creating a large-scale pattern on Constitution Beach in East Boston. The free event, which will run from 10 a.m. to 1:30 p.m., is sponsored by the Massachusetts Department of Conservation and Recreation and environmental advocacy nonprofit Save the Harbor/Save the Bay.
When the work is completed, a drone will fly over the beach, capturing the results with a camera.
On Sunday, August 9, Amador will create a solo project at Treasure Beach on Spectacle Island, working from 11 a.m. to 2:30 p.m.
Next weekend, the artist will travel to Cape Cod. On Saturday, August 15, you can join him for free in creating a group artwork on Marconi Beach in Wellfleet from 3:15 to 4:45 p.m. On Sunday, August 16, Amador will host a "Prayer Art Gathering," during which participants will help him create a mandala, a spiritual symbol that represents the universe in both Hinduism and Buddhism. This event will also take place on Marconi Beach, but tickets will cost $95 and include a rake that you can keep.
Check out some of Amador's previous works below.
---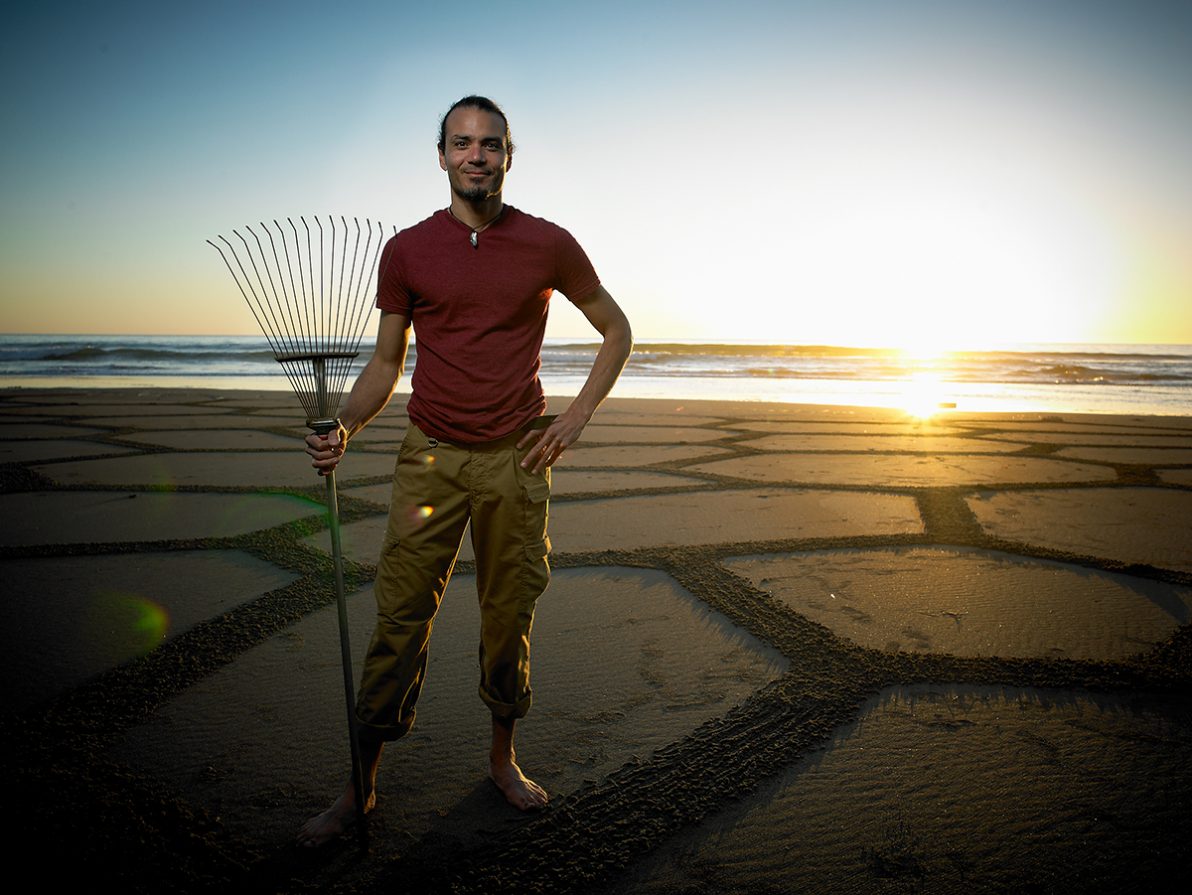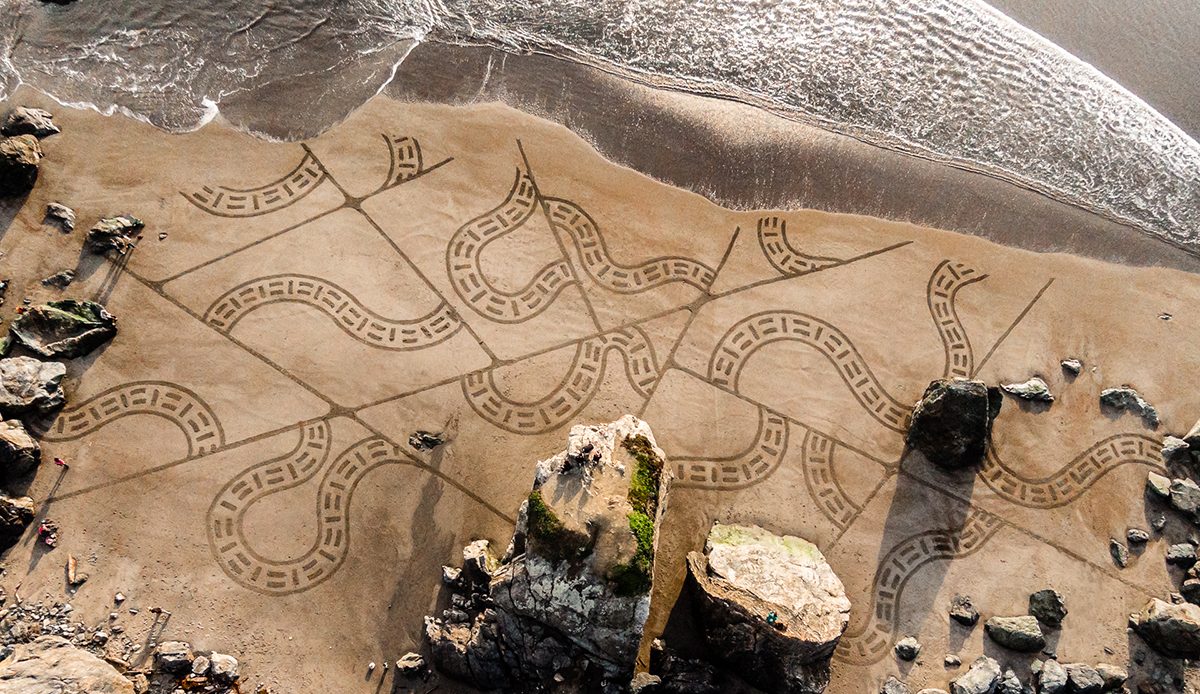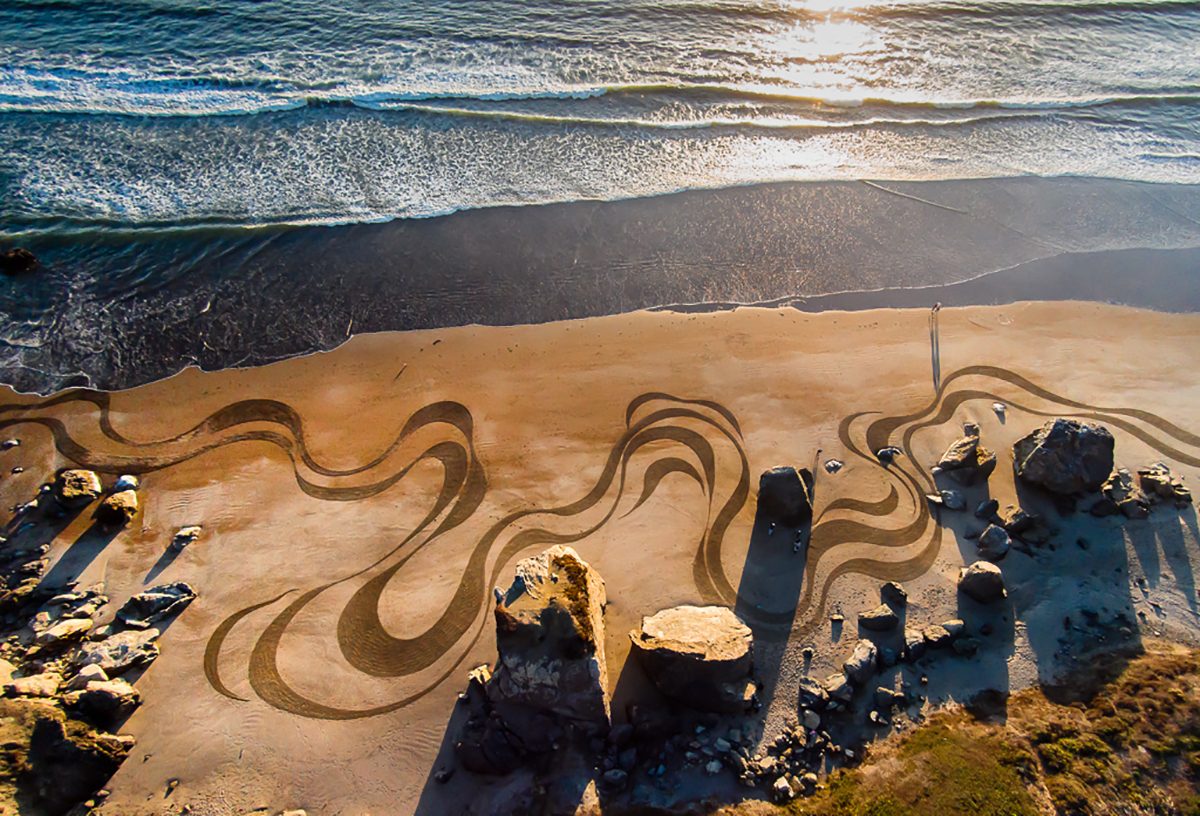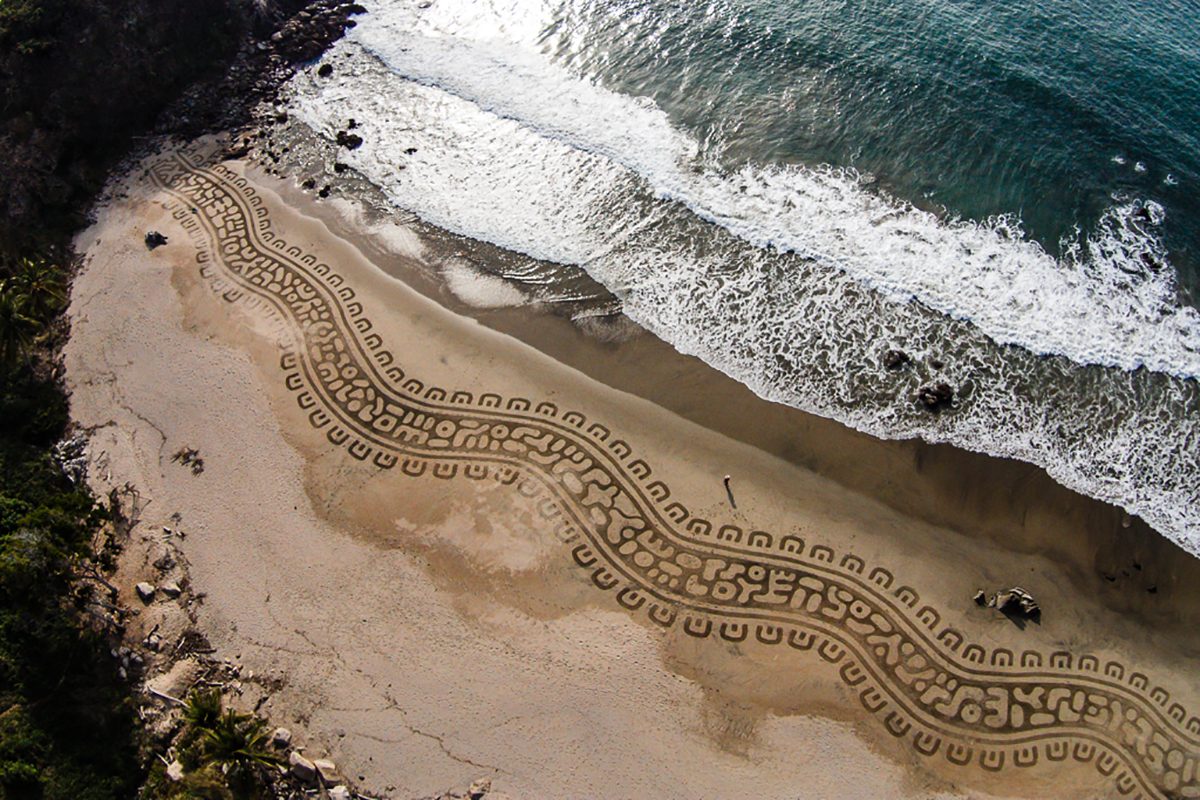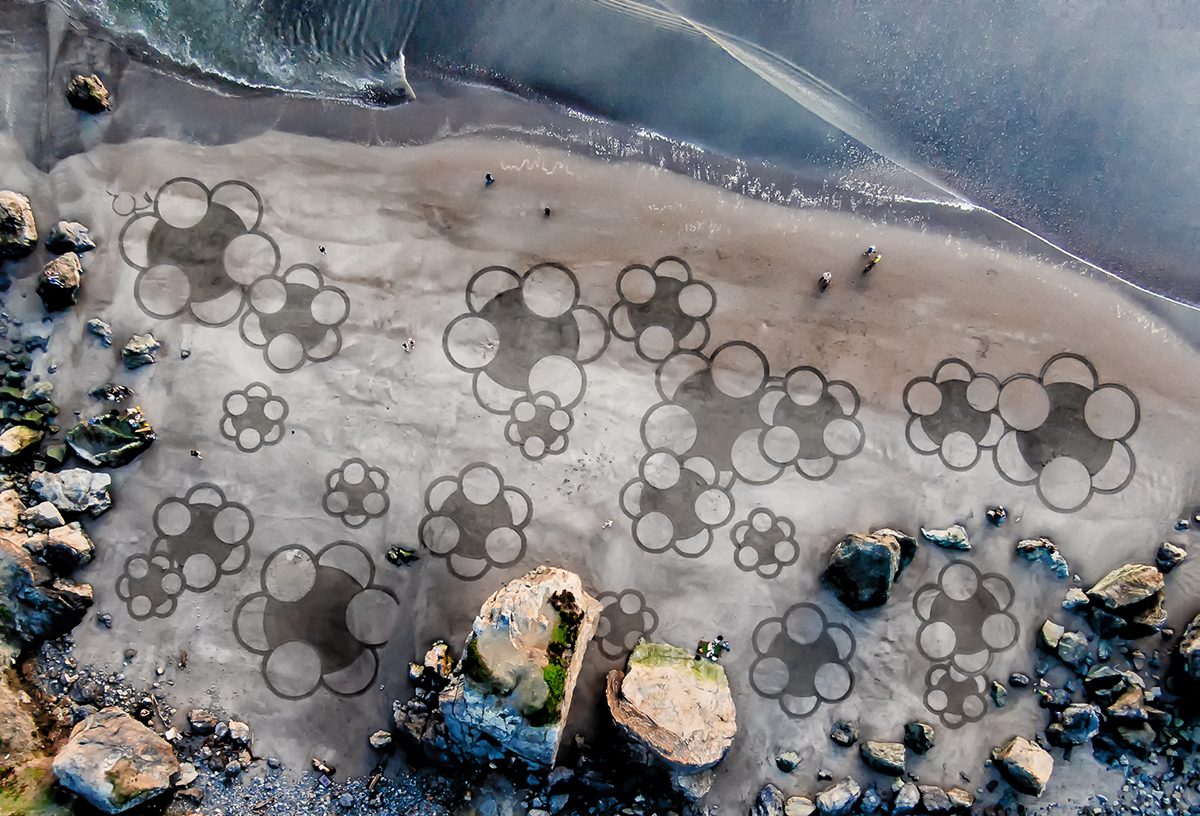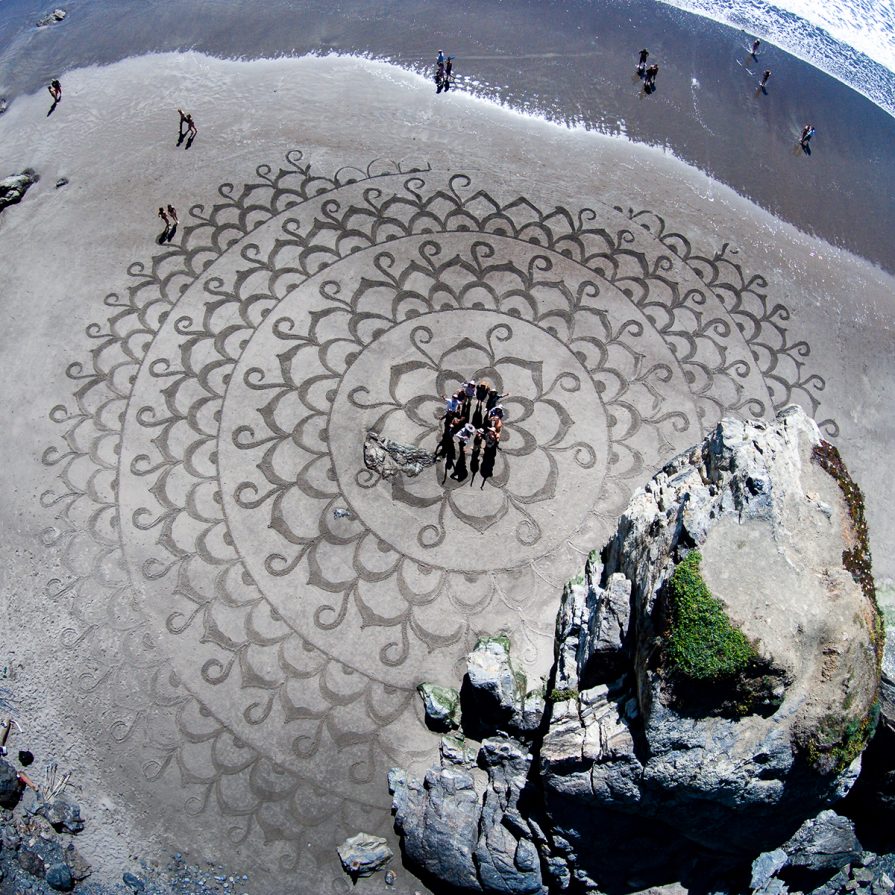 Photos provided
---