Legoland Discovery Center Boston Has a New Master Model Builder
Megan Quigley became the third female in Legoland Discovery Center history to win the Master Model Builder title.
---
Mid-competition, contestant Nick Conti paused, his head tilted, clearly deep in thought. He raised his right arm above his head, holding an imaginary torch, and cocked his left elbow as though holding a book. Nodding his head after this moment of clarity, he went back to building his Lego model of the Statue of Liberty.
On Saturday, six adults competed for a child's dream job—that of the Master Model Builder at the Legoland Discovery Center Boston, located in Somerville. The job interview lasted a full day, involving group interviews, individual interviews, and two rounds of competition.
The first round of competition saw six people competing for the title: Nick Conti, Ben Layton, Megan Quigley, Patrick Sullivan, Saoirse Summer, and Christopher Hurd. The first theme of the day was "mythical creatures," and children were delighted to see Lego models of unicorns, dragons, and Bilbo Baggins come to life. For the second theme, contestants were asked to build something that represented America, and notable creations included the USS Constitution, two bald eagles, and Conti's Statue of Liberty.
Somerville's Legoland Discovery Center general manager, David Gilmore, explained that while the judges were evaluating competitors' building talent, they also kept their communication skills in mind.
"A lot of people think that it's just the simple building skills that you need to have, and for us, you need to be able to interact with the children," he said. "You need to act as a child—you need to get down on a child's level."
According to Gilmore, the departure of their first Master Model Builder, Ian Coffey, left them with the position to fill.
"Ian left to advance his career in a different field," he said. "His love and his passion became his job. So after about 18 months he said, 'I think it's time for me to find something else to do.'"
The day-long job interview process was modeled after competitive reality TV shows such as American Idol and The X Factor. This is the second time the Brick Factor competition was held—the first was in January of 2014 when Coffey was chosen.
"We thought, 'We're looking for somebody unique—we need to find them in a unique way,'" said Gilmore.
After the first round, three finalists were chosen: Conti, Quigley, and Sullivan. Gilmore said that he and the panel felt that these three exemplified the qualities they were searching for in a Master Model Builder.
The final round of competition took place outside of the Discovery Center and attracted children and adults alike. A crowd grew around the competitors' tables as they worked on their final task: creating their favorite movie or TV character. Conti crafted Superman, while Sullivan modeled Marvin the Martian, and Quigley built Bugs Bunny—with a carrot to match.
When their time was up, the three gathered to await the verdict. After praise for the final three contestants was given, Gilmore announced that Quigley was chosen as the winner of the competition and named Somerville's new Master Model Builder. Quigley was crowned with a yellow construction hat and a trophy made of—you guessed it—Legos, under a cascade of colored blocks.
Quigley, who has worked at the Legoland Discovery Center as a duty manager since the last Brick Factor competition in 2014, said she was thrilled to be the next official Master Model Builder. She said she's loved Lego since she was a child, and that it's a passion that led her to attend school for architecture and design.
Now the third female Master Model Builder in Legoland Discovery Center history, Quigley will be responsible for all the Lego builds in the attraction including updating MINILAND, teaching workshops, and representing the Boston outpost in interviews and at events.
"I'm a huge fan of Lego," she said. "I love building, I love being creative and designing my own builds, and I like sharing my excitement for LEGO with the kids."
---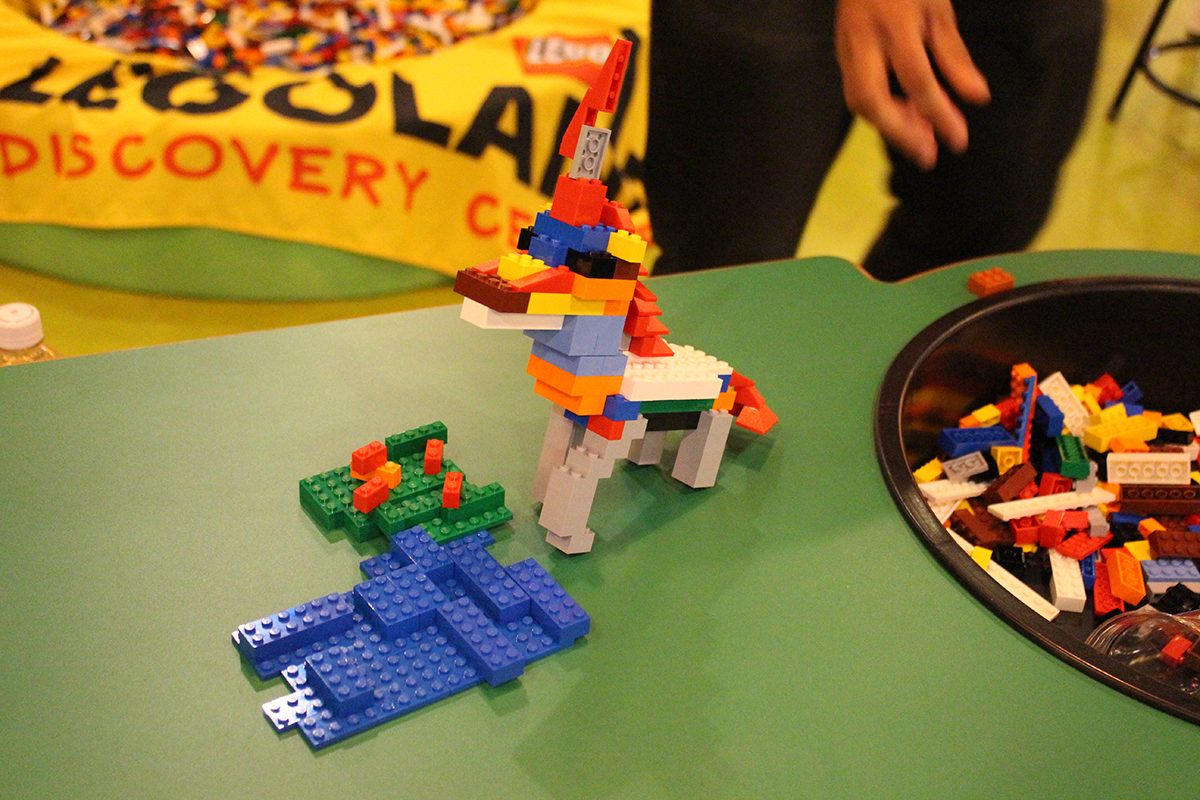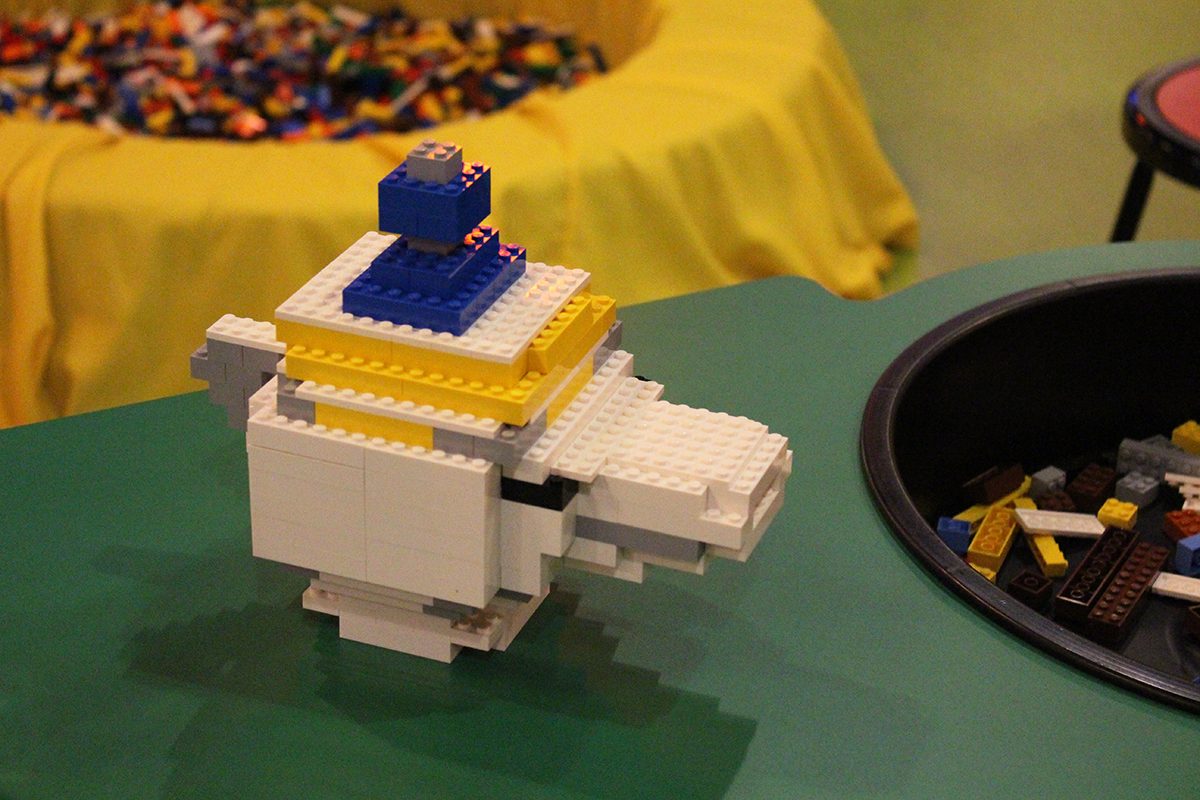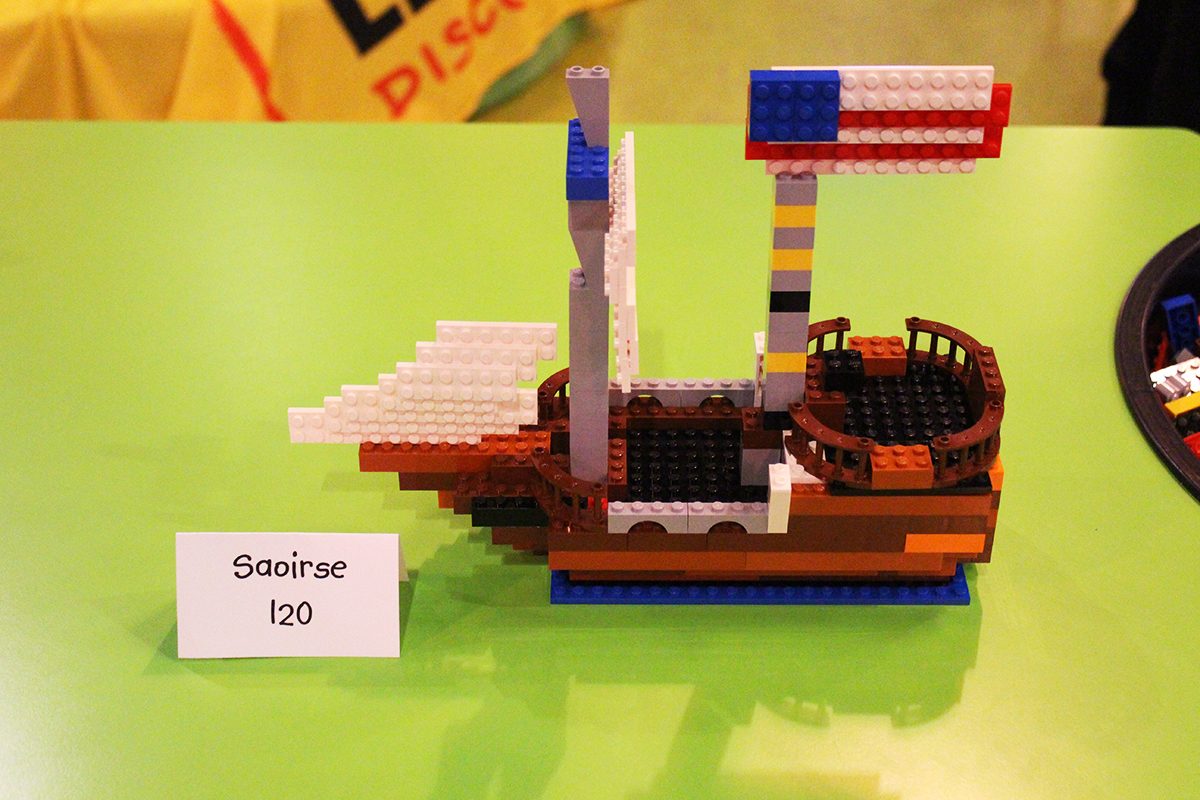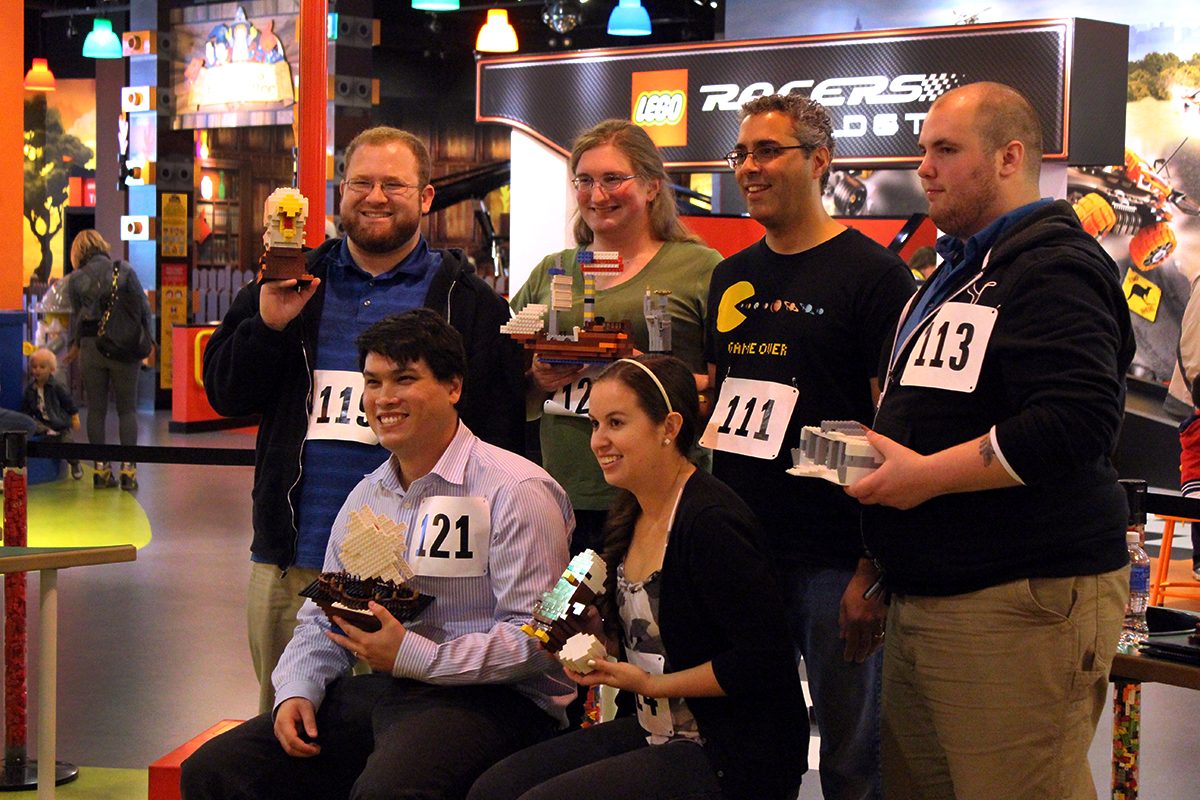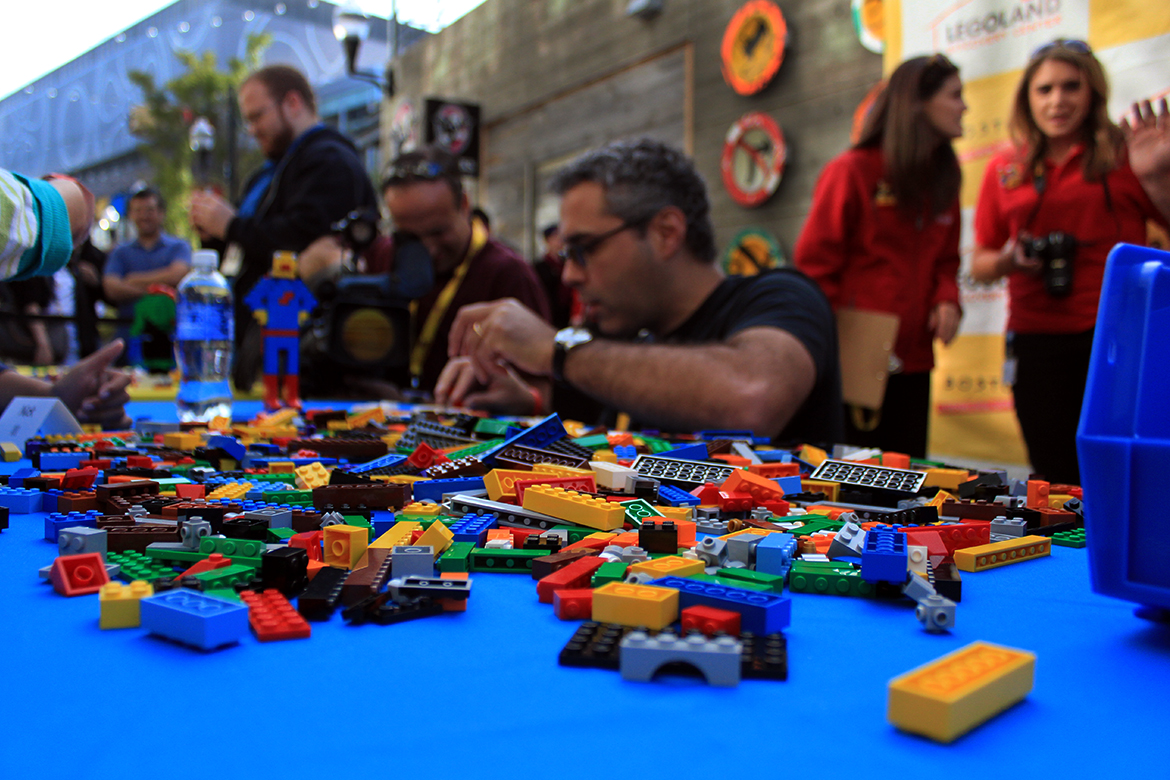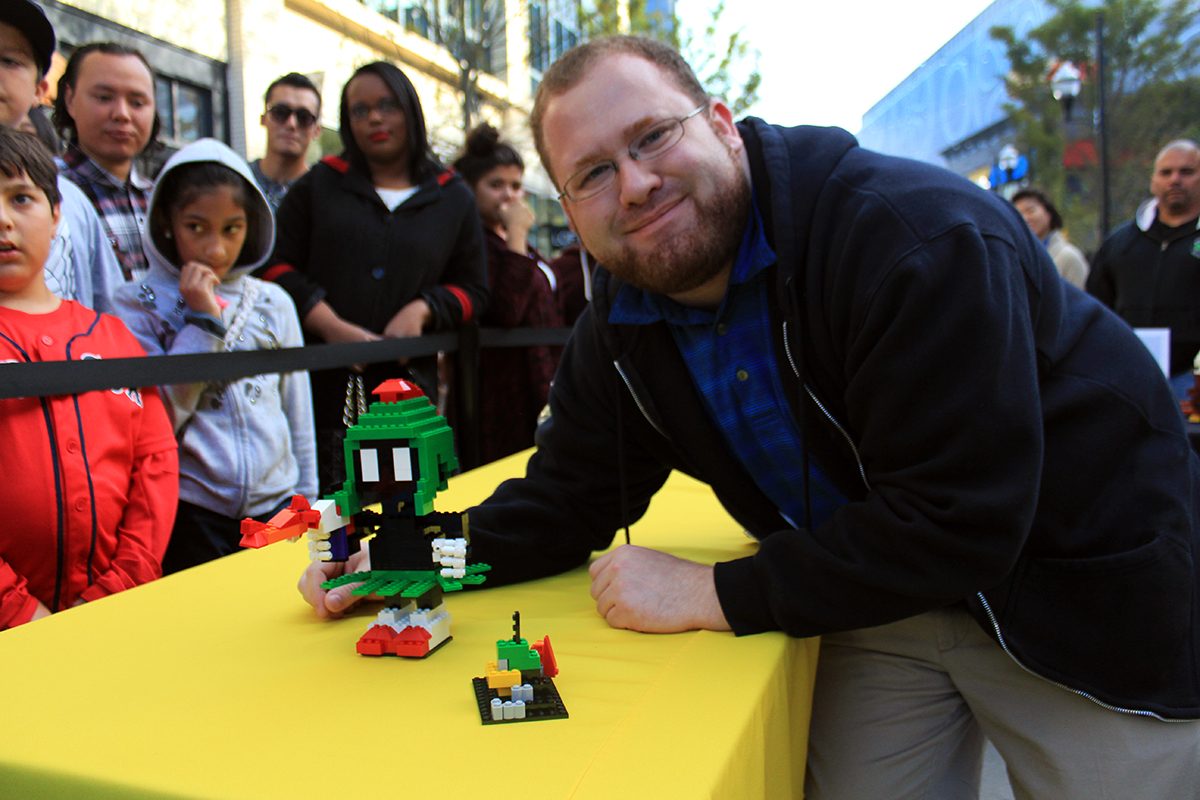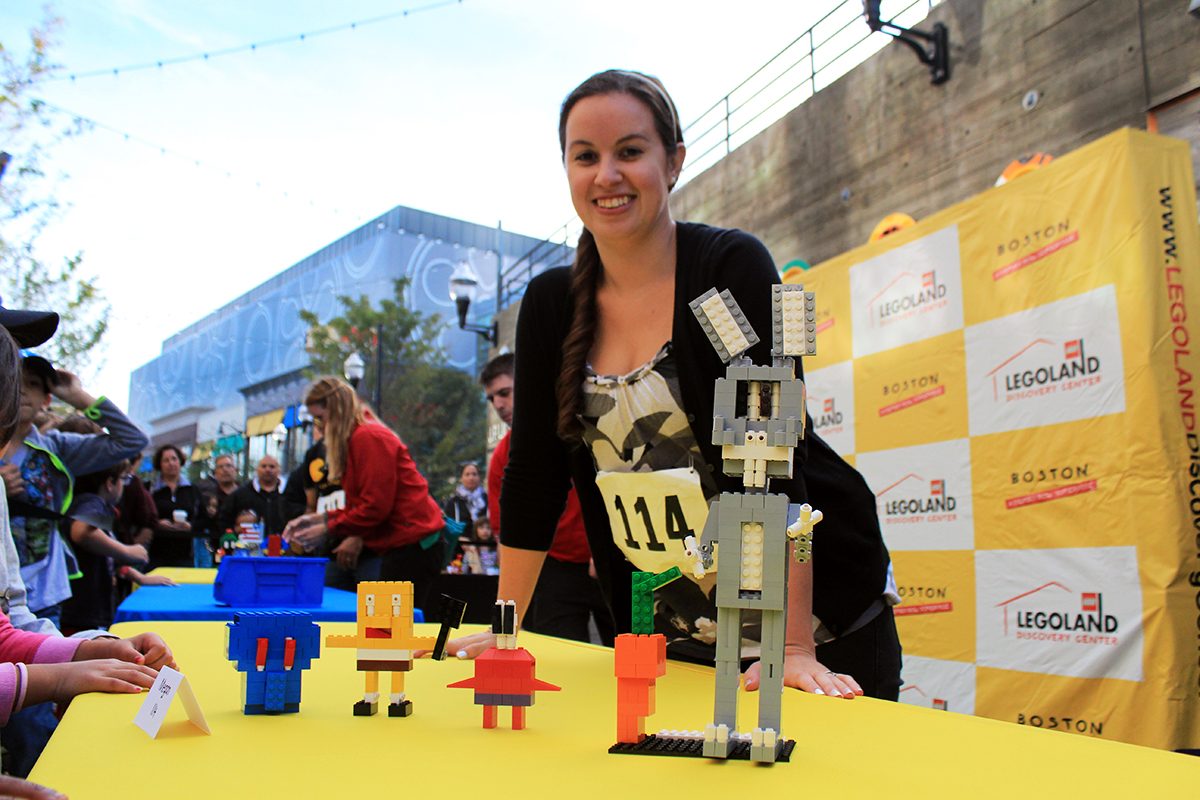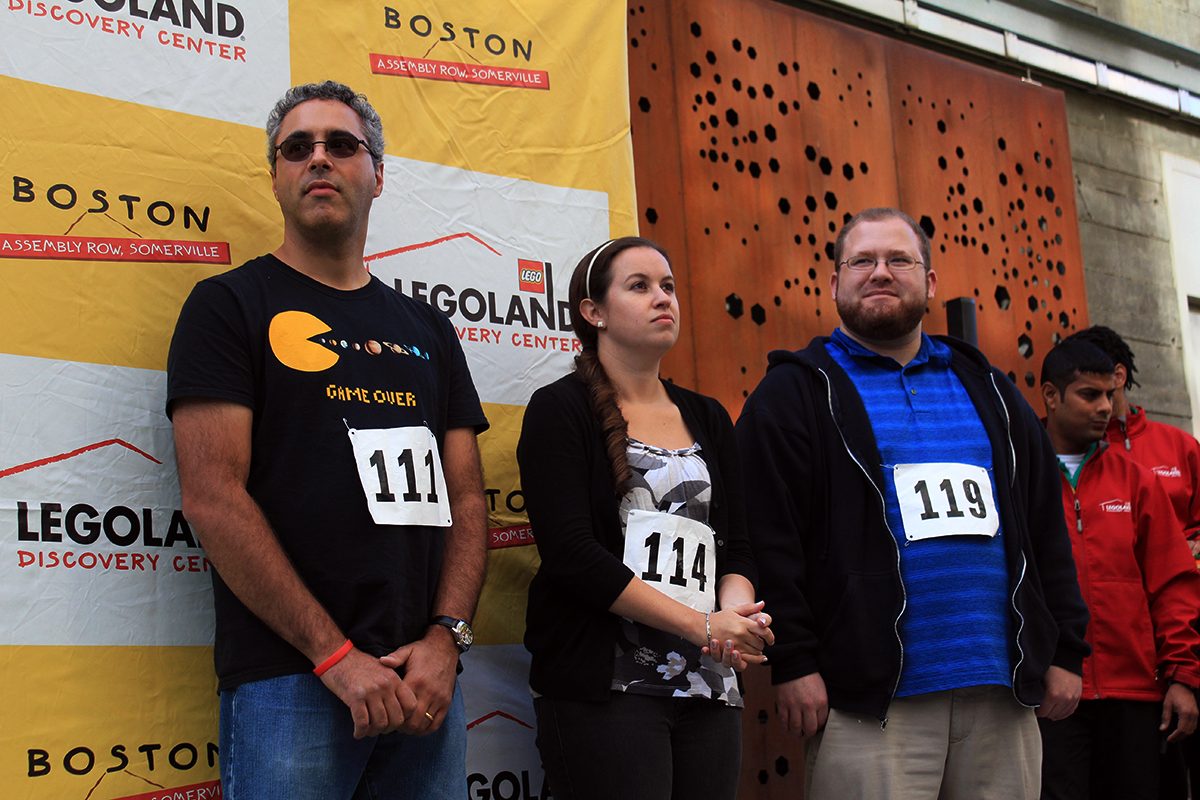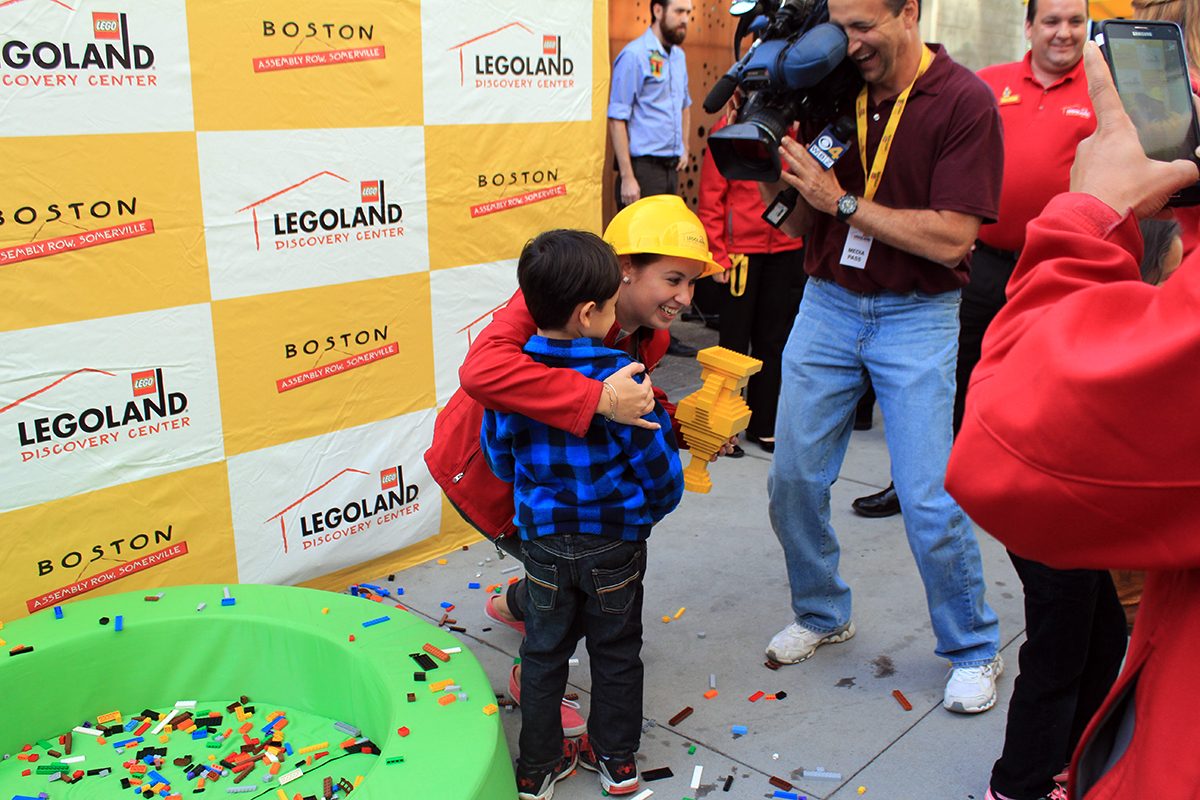 Photos by Anna Buckley
---