Boston Ballet Created a Human Pyramid Under the Janet Echelman Sculpture
It was an excerpt from their 52nd season opener, Third Symphony of Gustav Mahler, which premieres at the Boston Opera House later this month.
---
Art forms intersected on the Rose Kennedy Greenway on Wednesday evening, as 12 barefoot male dancers from the Boston Ballet weaved in and out on the grass, their movements culminating in the formation of a human pyramid beneath Janet Echelman's monumental aerial sculpture.
The public performance offered a sneak peek of Third Symphony of Gustav Mahler: A Ballet by John Neumeier, the Boston Ballet's 52nd season opener.
"It's really a monumental work—it's sort of an ode to being human," said artistic director Mikko Nissinen.
The Boston Ballet is the fourth company in the world and the first in North America to present the iconic work, whose 30-minute first movement features an all-male cast of 29 dancers—a rare occurrence in ballet. It took the company eight weeks to learn the choreography, set to Mahler's longest orchestral work.
"I'd say it was a fantastic experience. [Choreographer John Neumeier] is a force to be reckoned with," said Patrick Yocum, who joined the corps de ballet in 2011 and was promoted to soloist earlier this year. "He rarely works in straight lines—it's often curves and circles, and it's always moving. This music is particularly difficult to dance to because it's difficult to count, and the rhythms change constantly, but John worked so well with understanding the intention behind everything he wanted."
The partnership with the Greenway, an avid supporter of the arts that hosts public artworks and cultural events, and Echelman, who has collaborated with the Stuttgart Ballet in Germany, seemed like a natural fit.
"I feel it is fulfilling the hope and dream of the Greenway to be bringing different forms of art and all of us together," said Echelman.
The aerial sculpture will be disassembled on October 25. The Boston Ballet, meanwhile, will open Third Symphony of Gustav Mahler at the Boston Opera House on October 22. Performances will take place through November 1.
---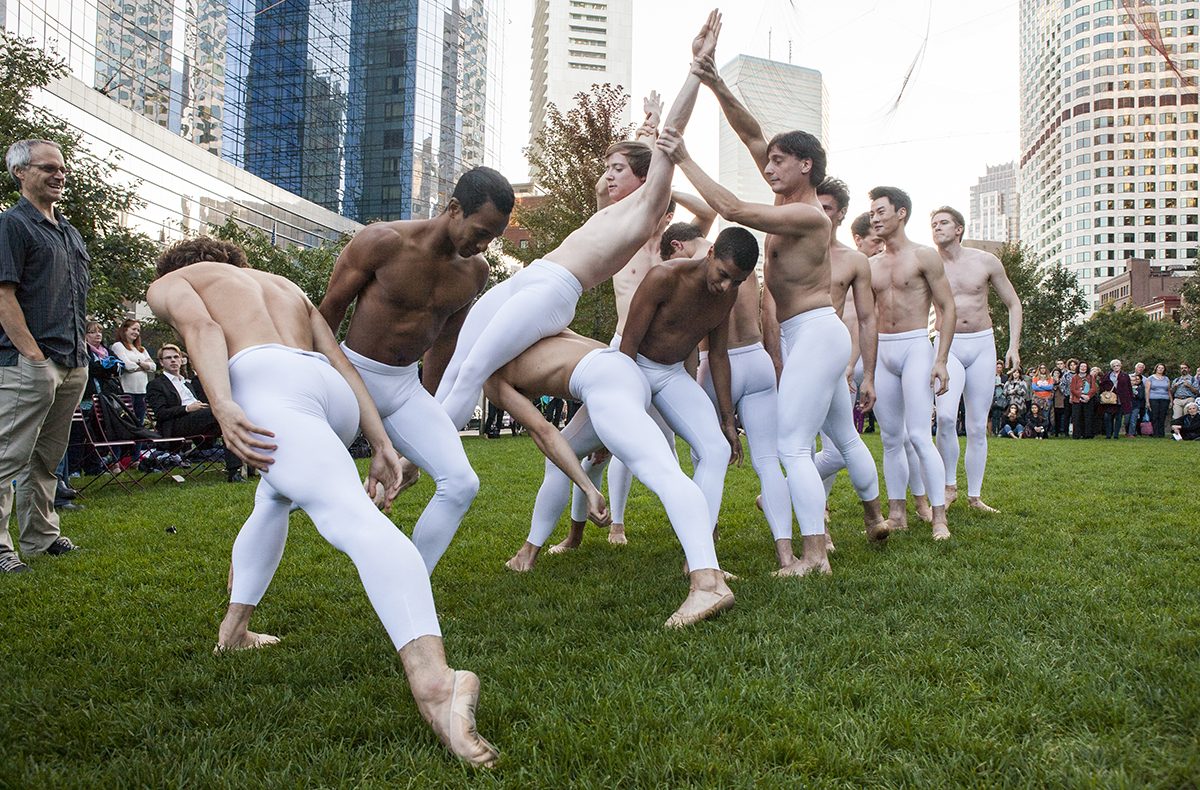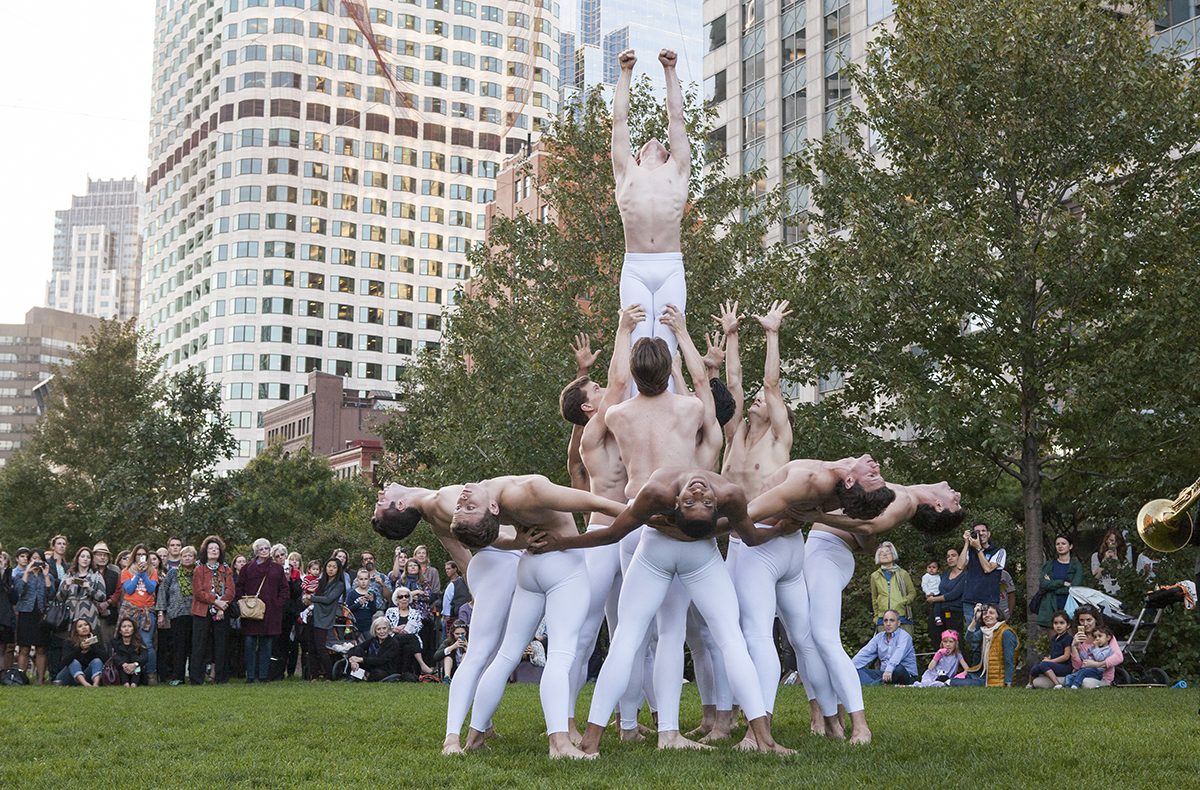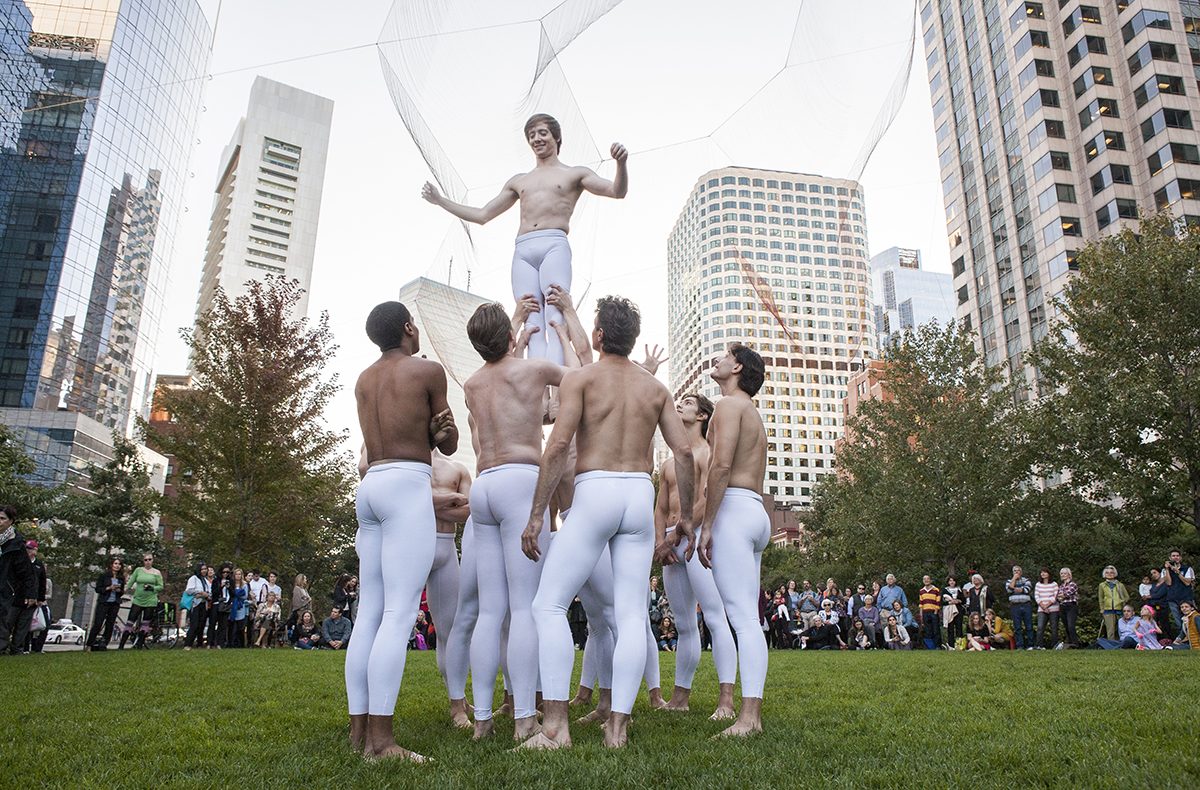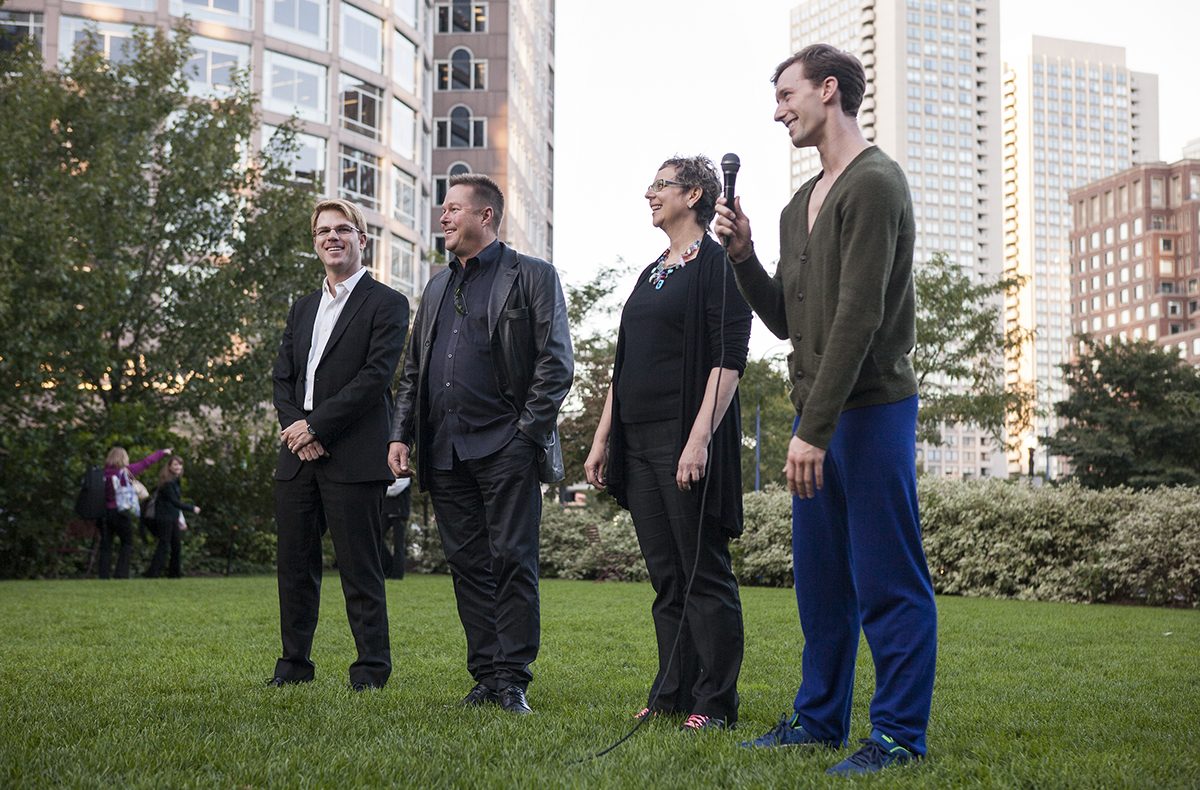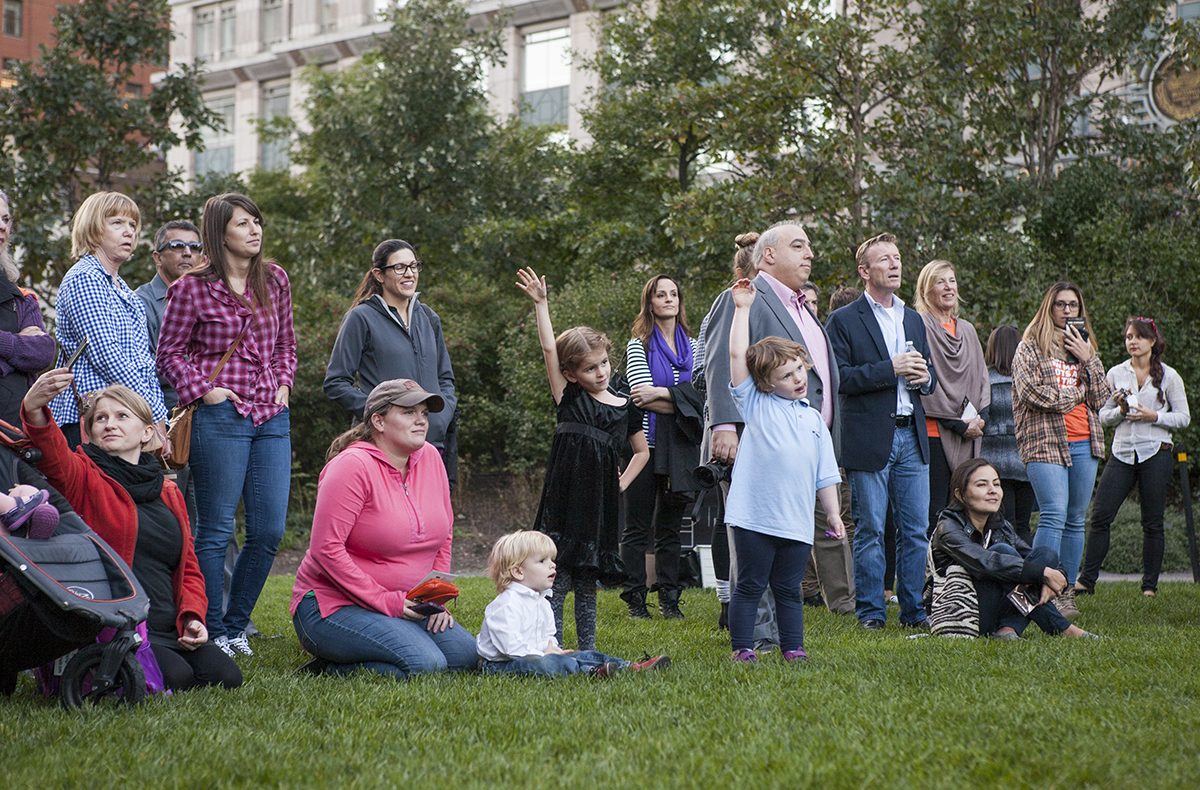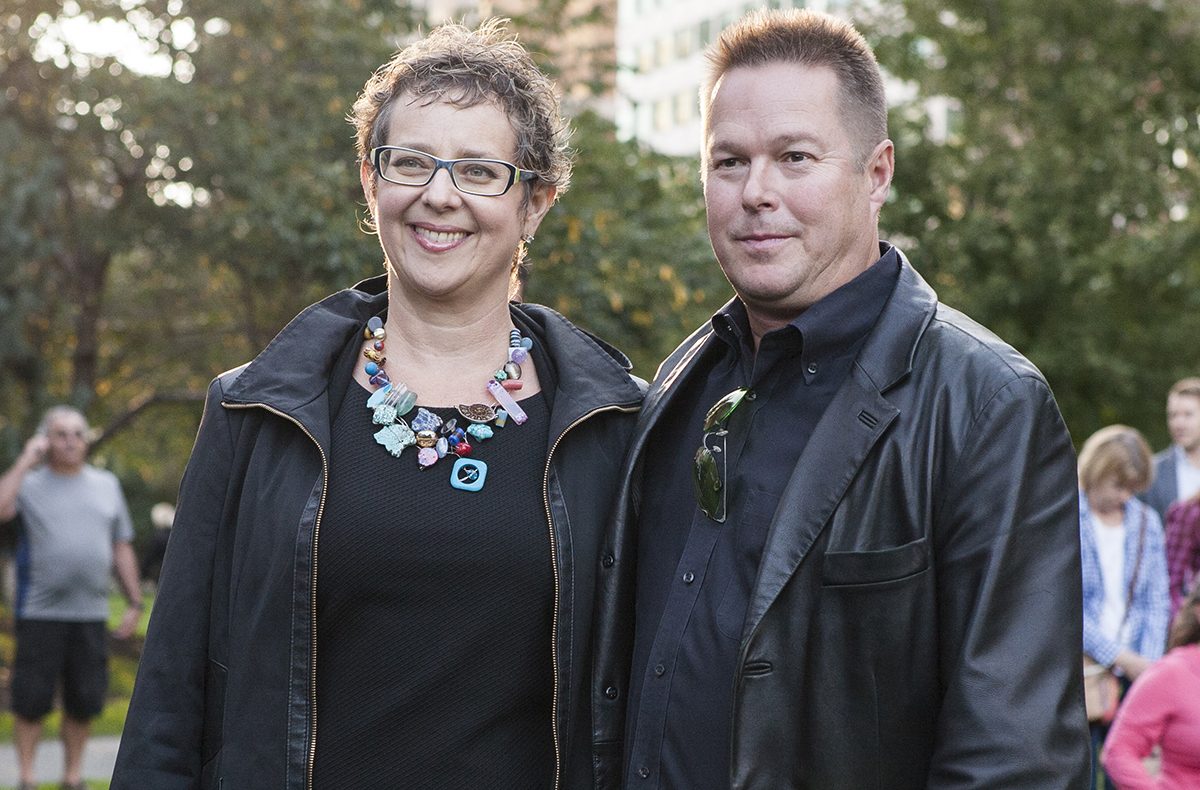 Photos by Olga Khvan
Update, October 9, 2:55 p.m.
The closing celebration for Janet Echelman's sculpture, scheduled for October 9, has been cancelled due to weather. It will be rescheduled at a later date.
---