Photos from the Head of the Charles 2015
More than 2,000 boats competed in the 51st edition of the world's largest two-day regatta.
---
Despite cool temperatures and high winds, thousands of spectators lined the riverbanks this weekend to watch the 51st Head of the Charles Regatta. This year, more than 2,000 boats containing 11,000 athletes paddled down the historic three-mile course on the Charles River.
In the singles race, two Olympians took the top spot: Gevvie Stone, originally from Newton, and Mahe Drysdale, of New Zealand, won the women's and men's races, respectively. In the championship eights races, two unexpected winners took home the trophies. In the women's race, the team from University of California, Berkeley, took the top spot, despite not having participated in the Head of the Charles since 2002. The Yale team won the men's race, claiming their first men's title as well.
Spectators of all ages joined the weekend's festivities. Food and activities vendors lined both the Boston and Cambridge sides of the race, featuring free samples, fried treats, and even Olympic athlete meet-and-greets (sponsored by Team USA). As in previous years, events were hosted at the Weld Exhibition and Reunion Village near the middle of the course. At end of the course, the Rowing and Fitness Expo displayed the newest rowing machines, oars, and shoes.
Check out scenes from the 2015 Head of the Charles Regatta below.
---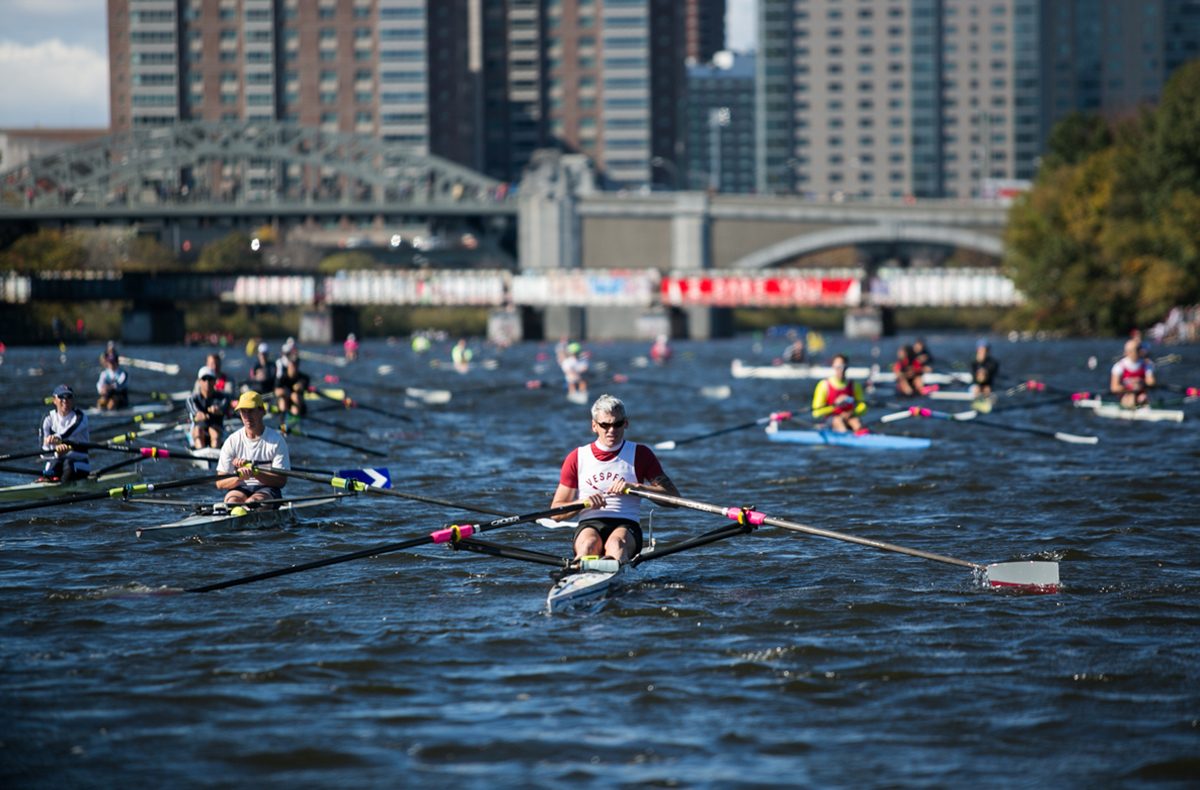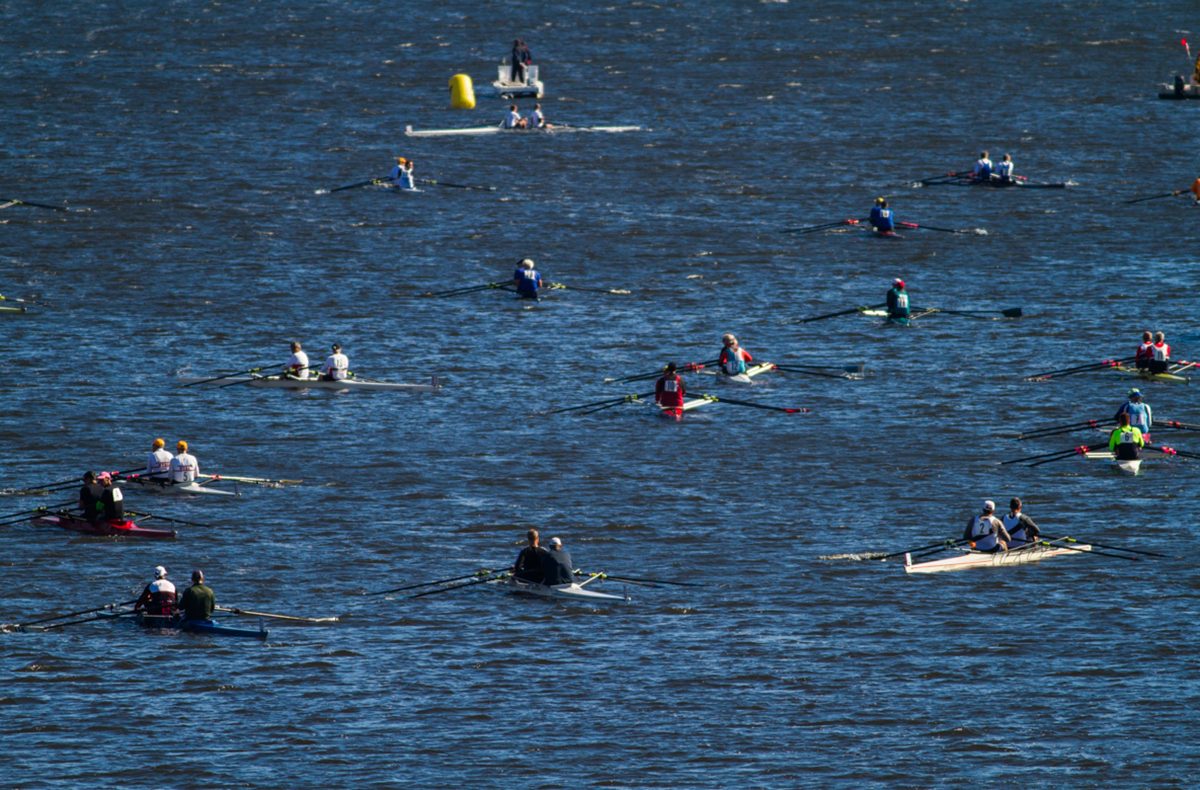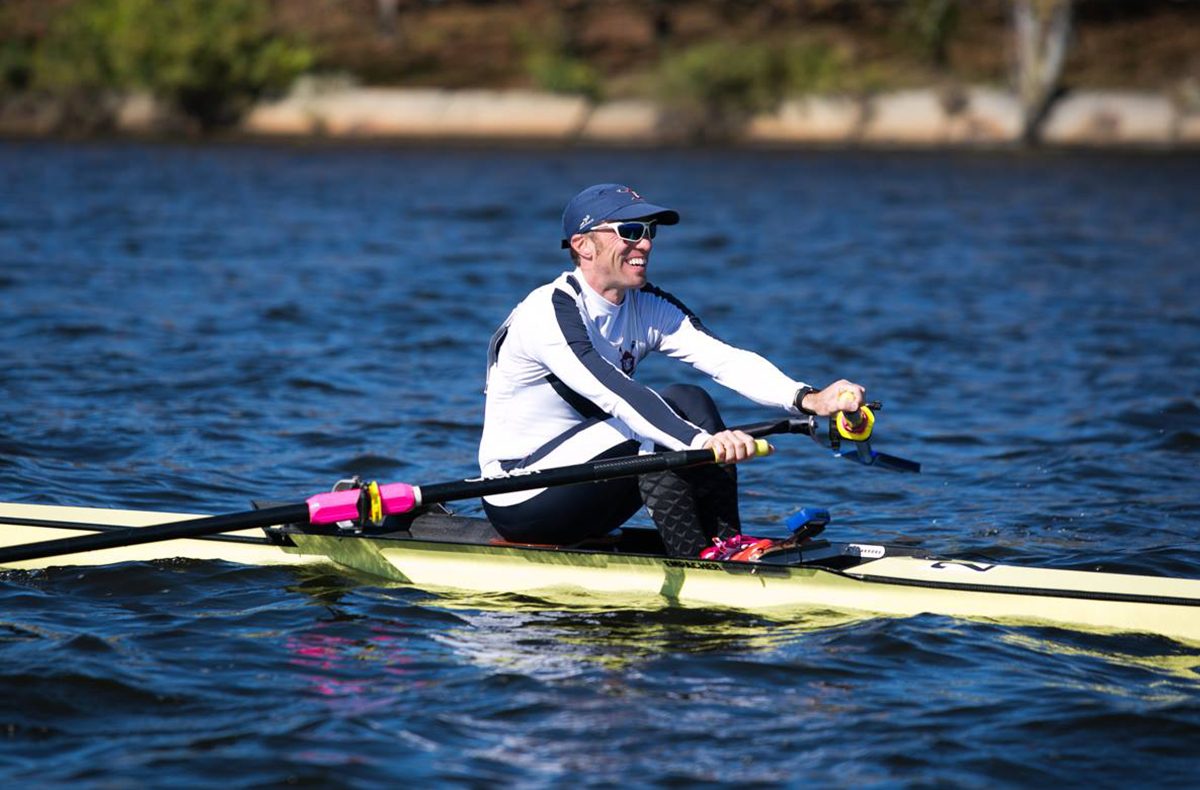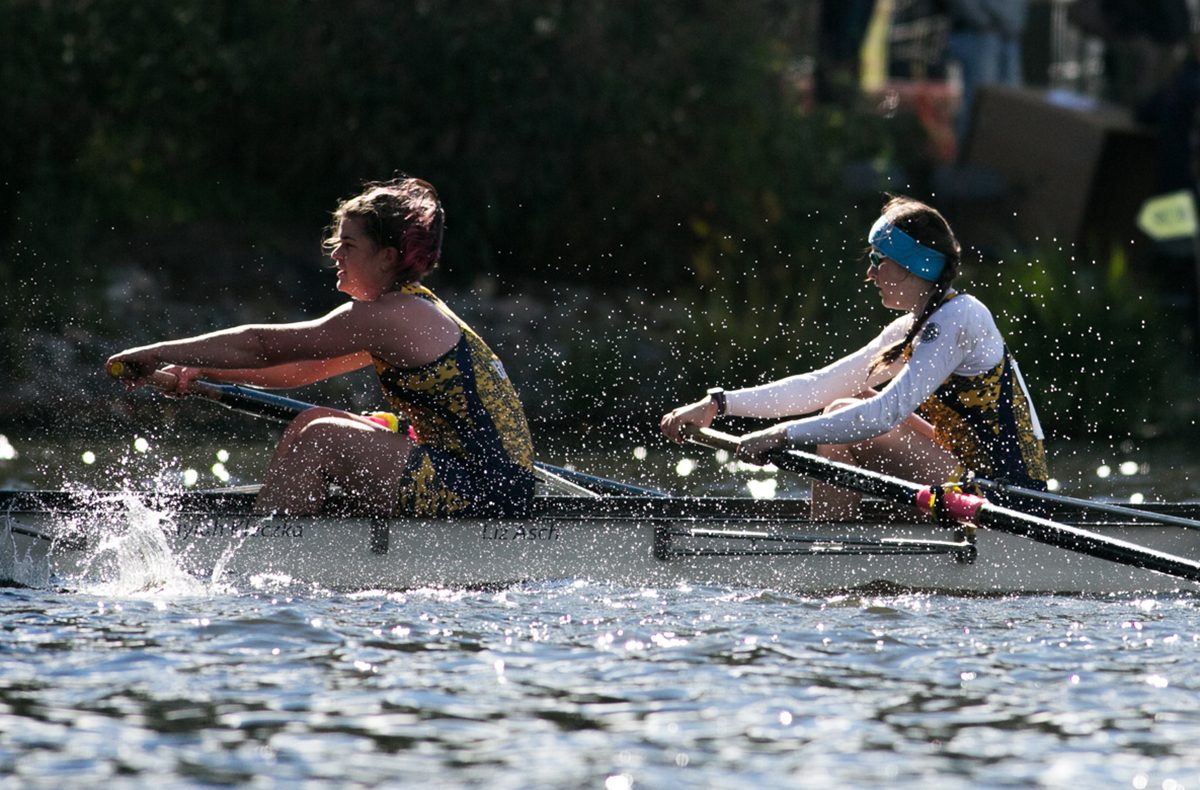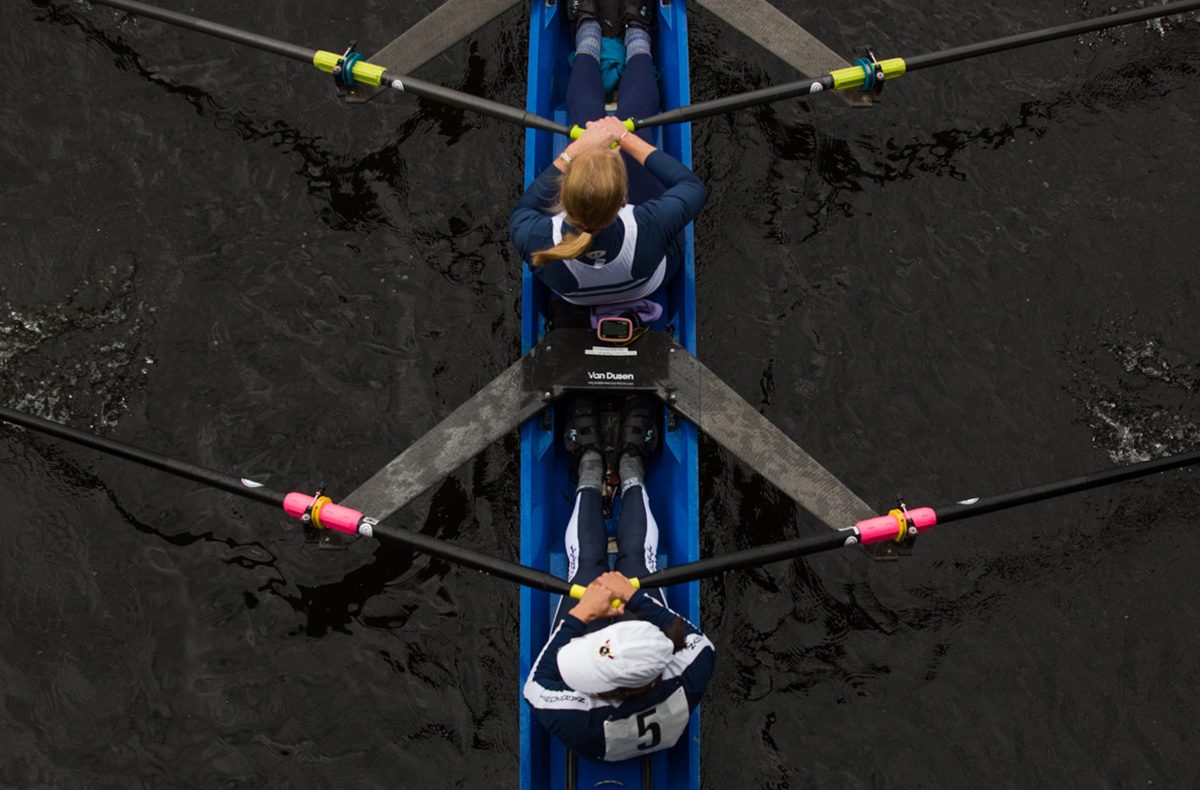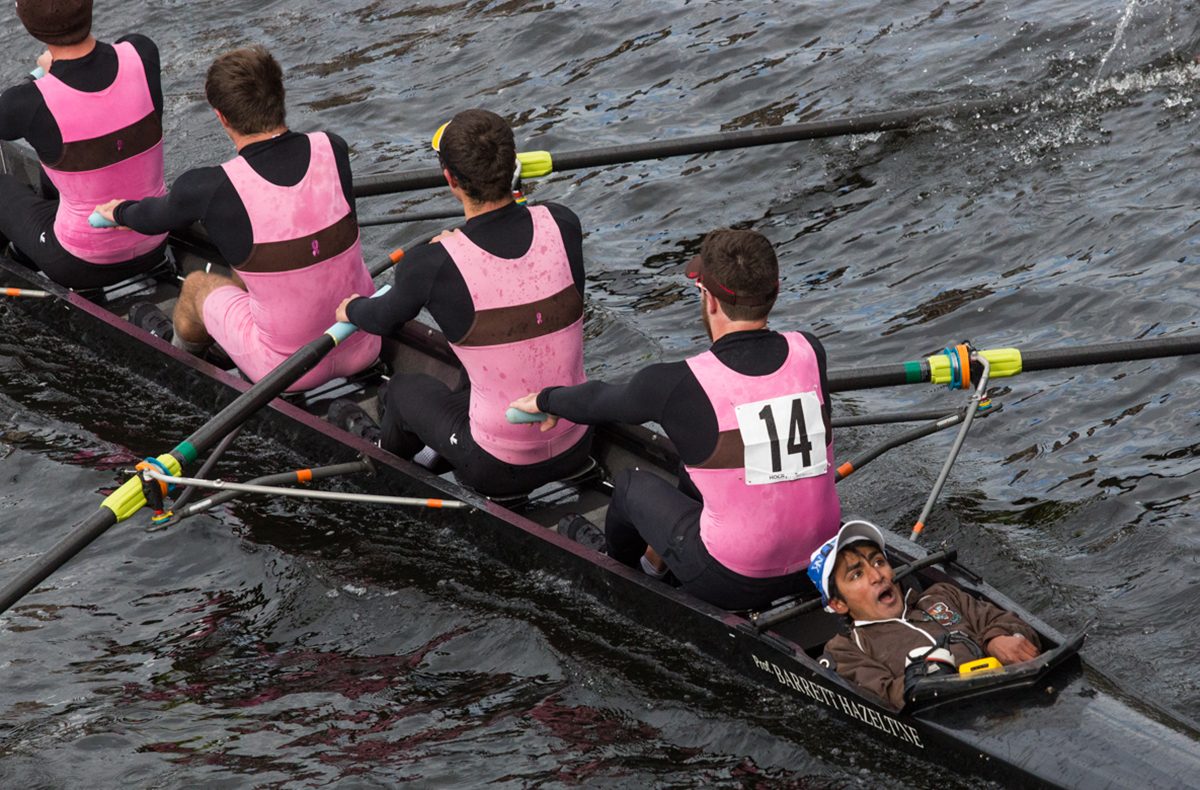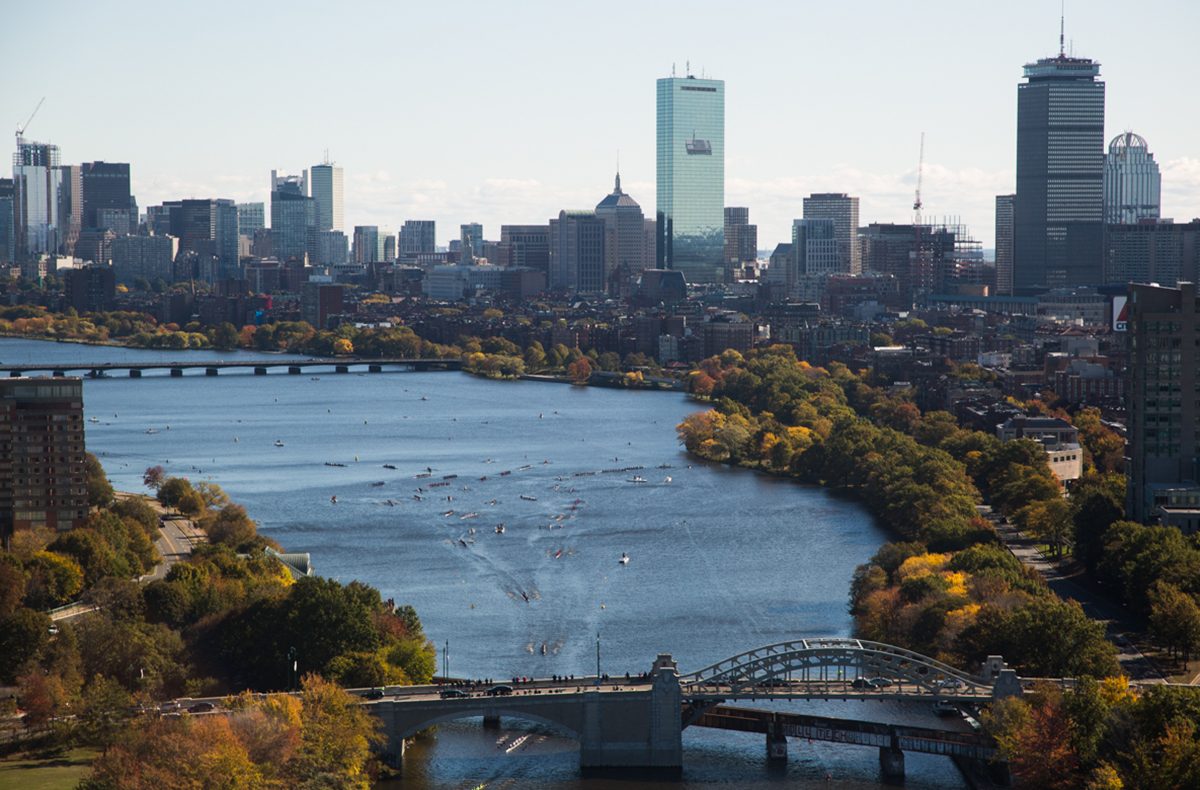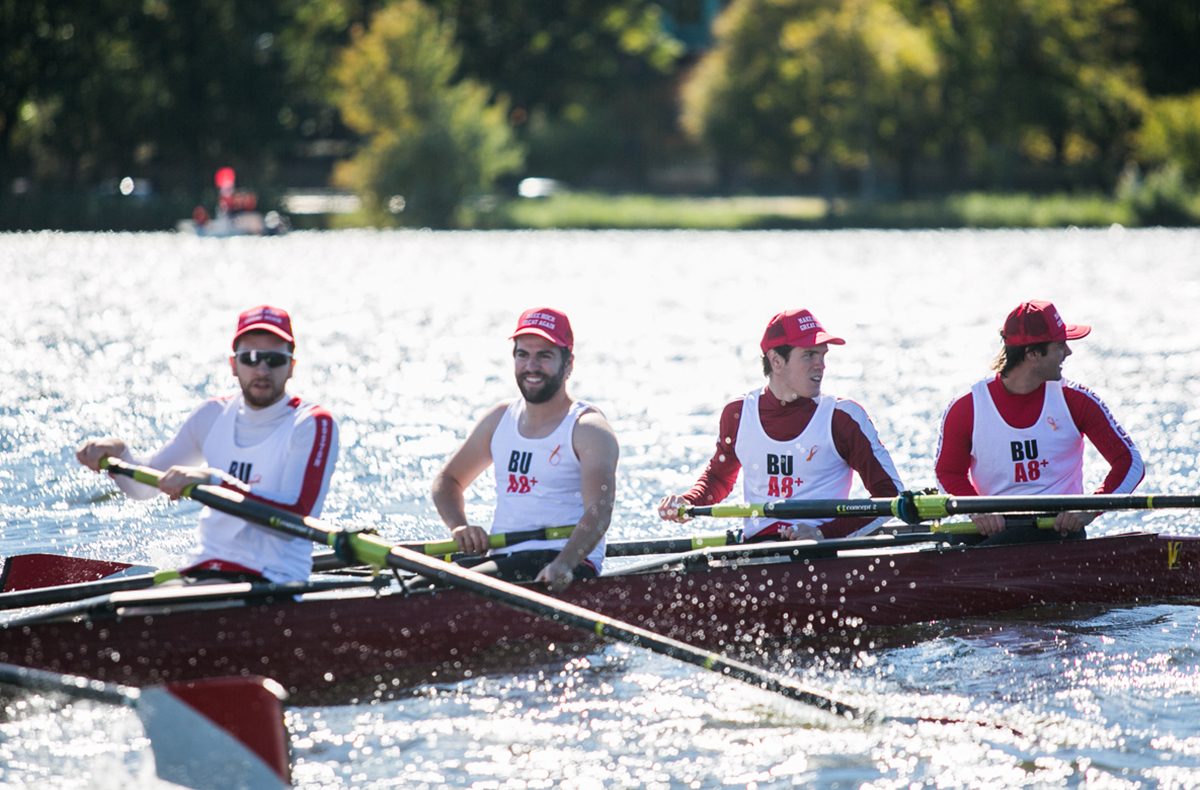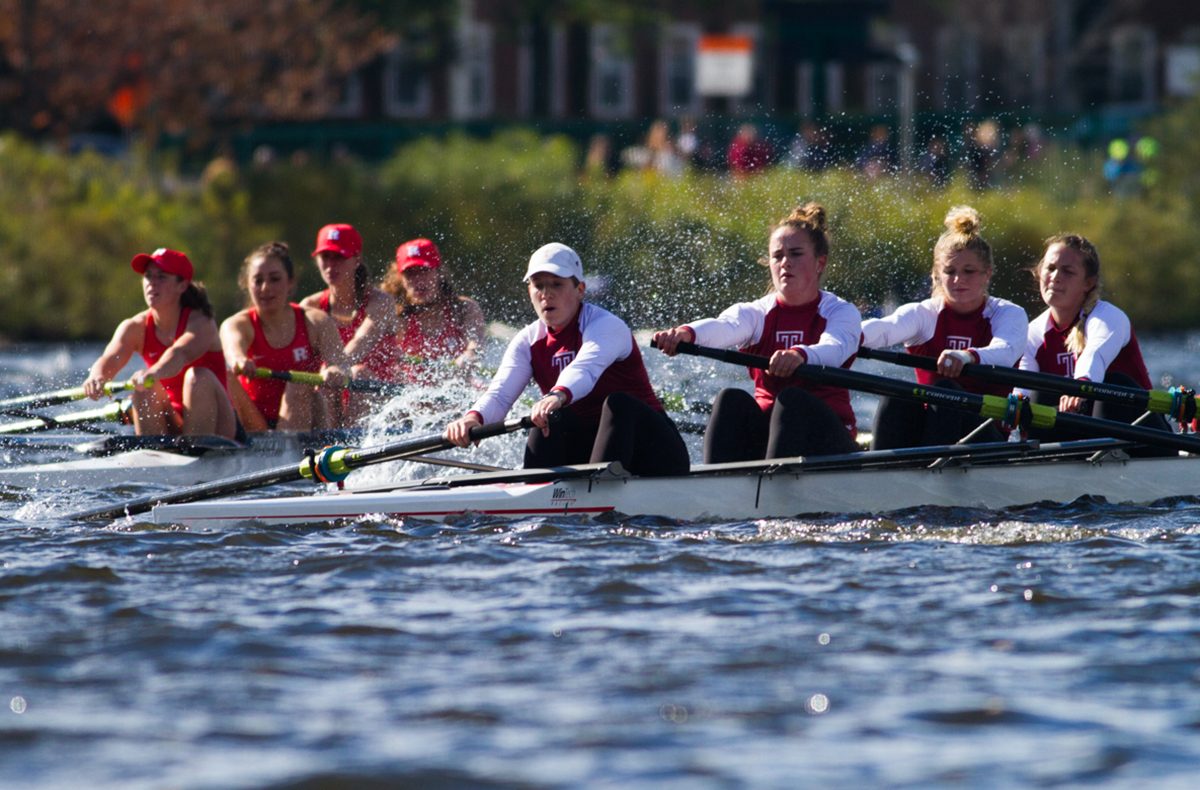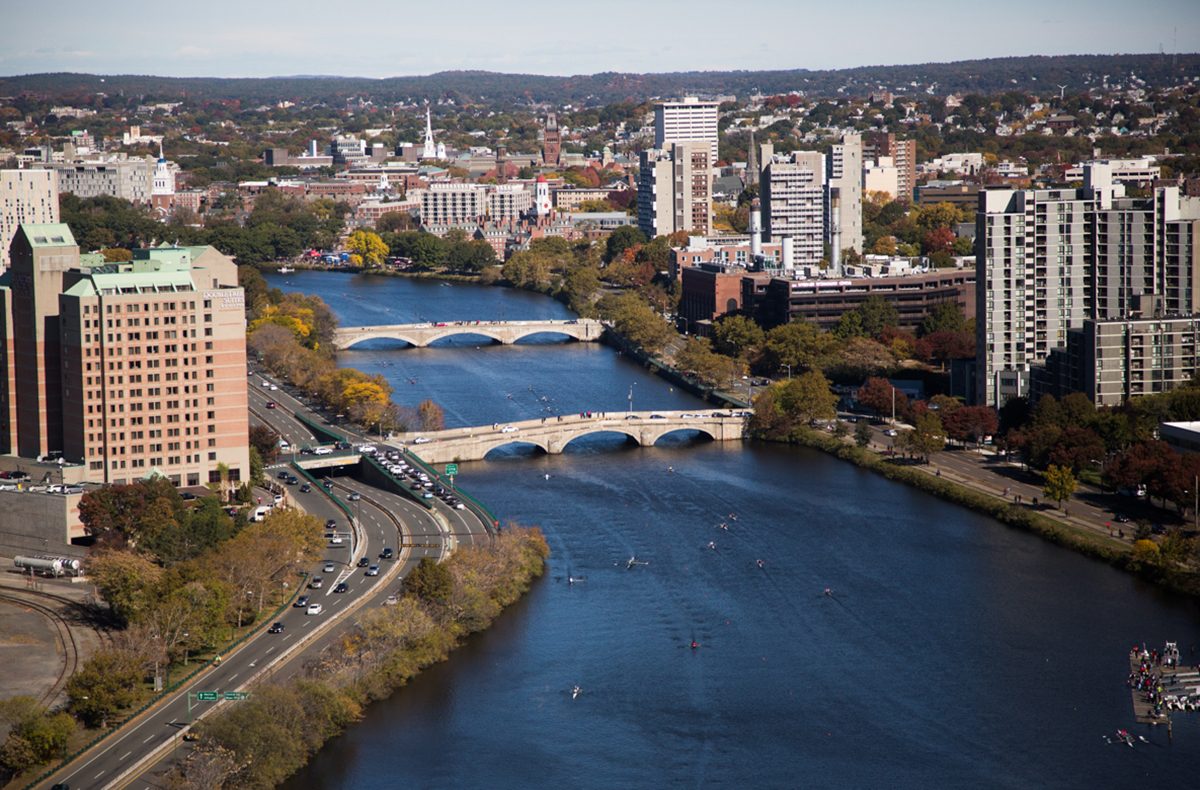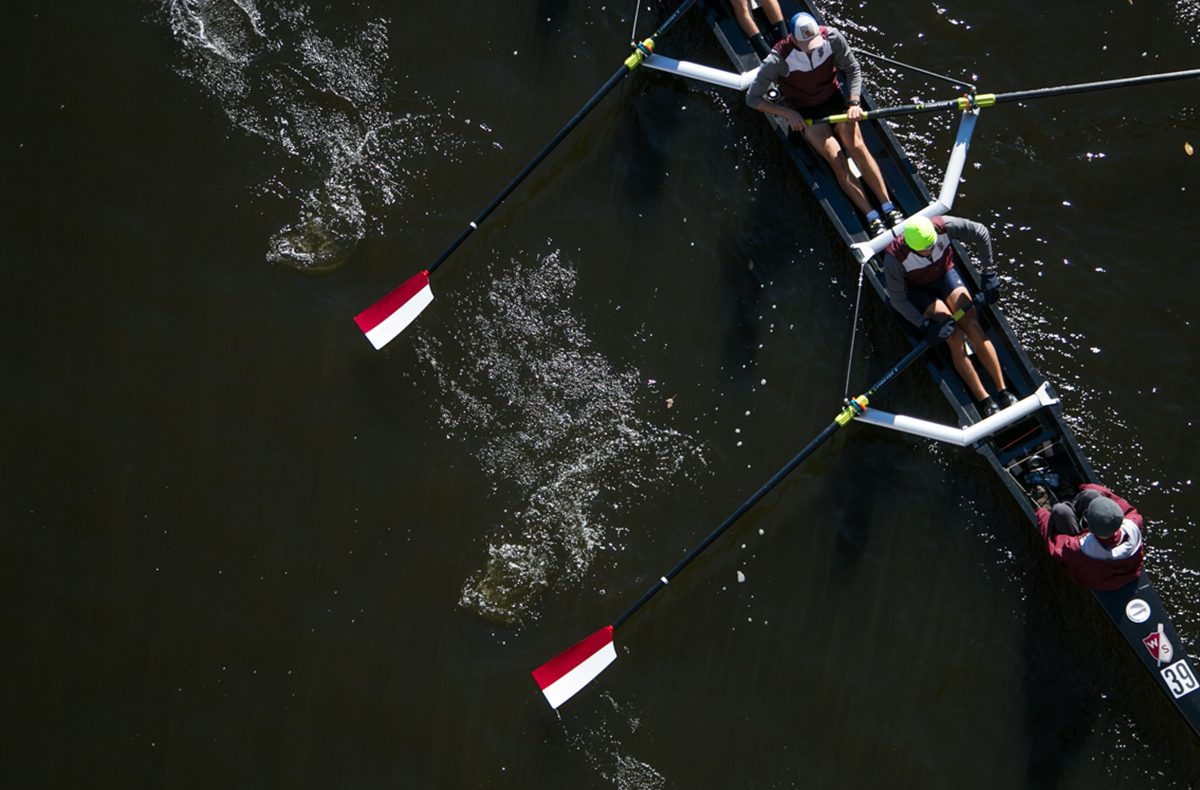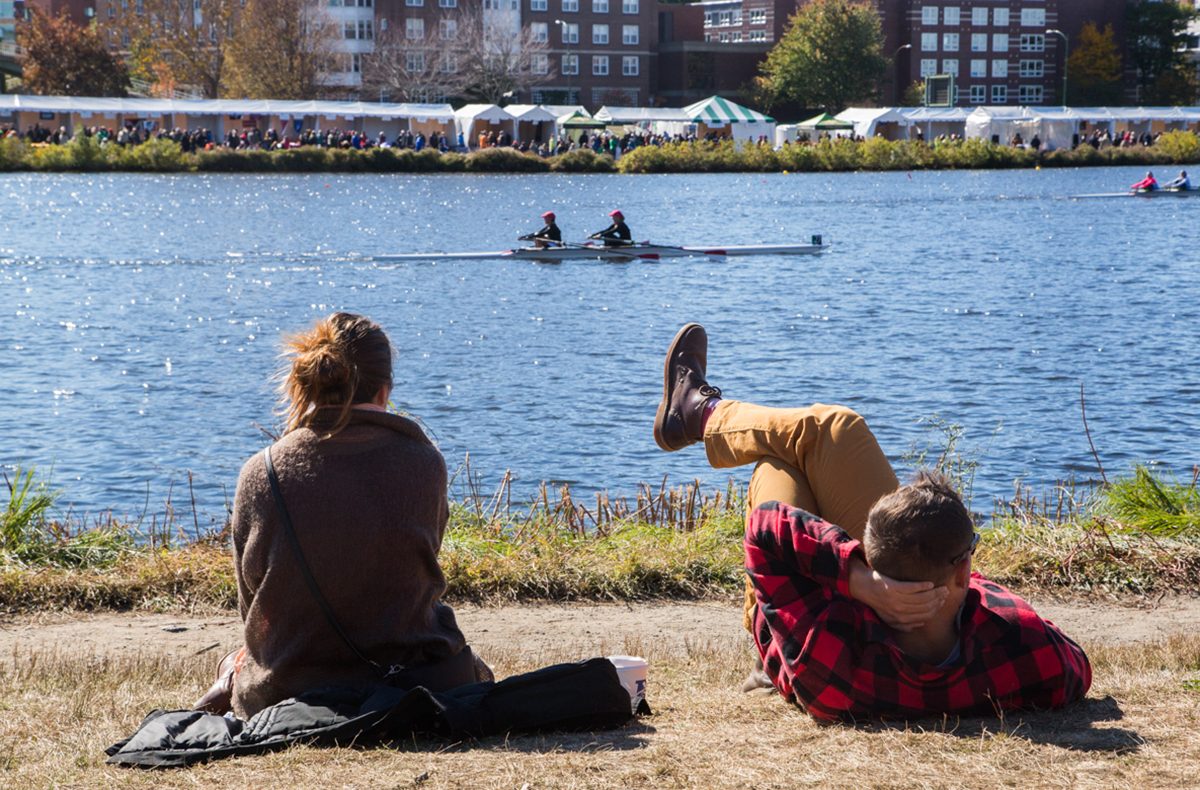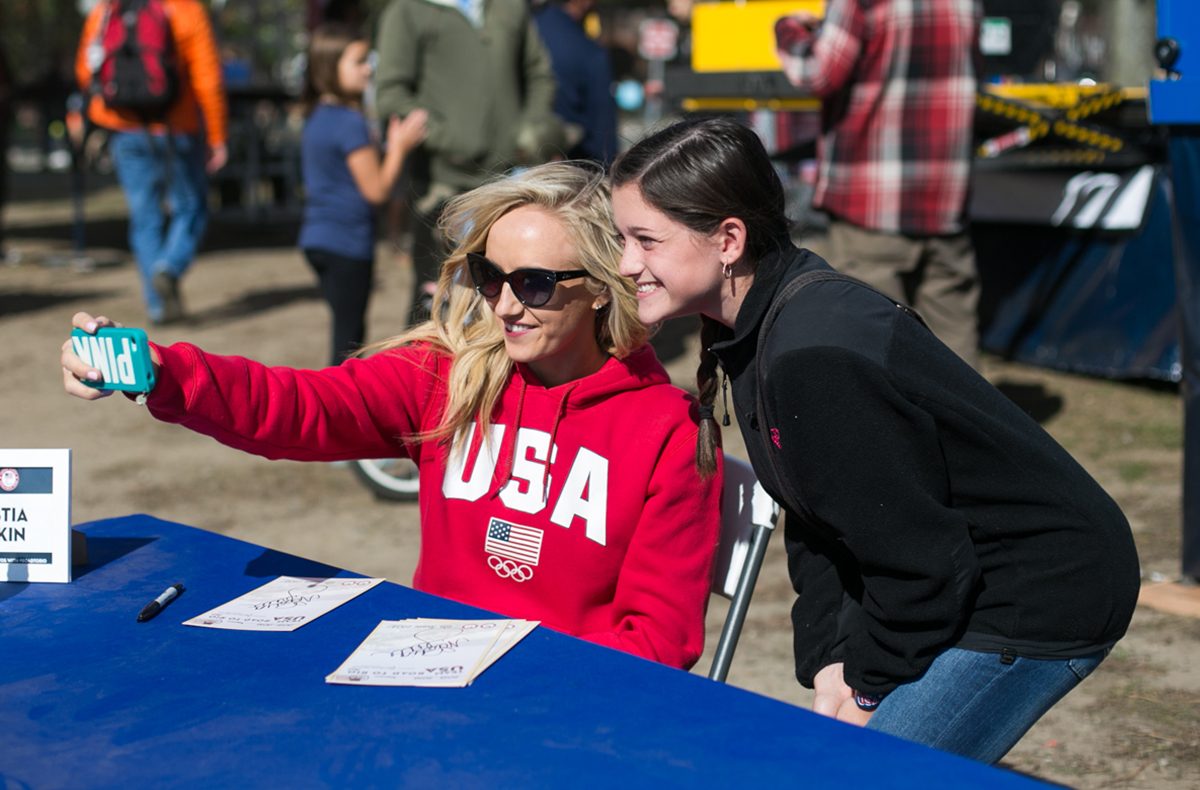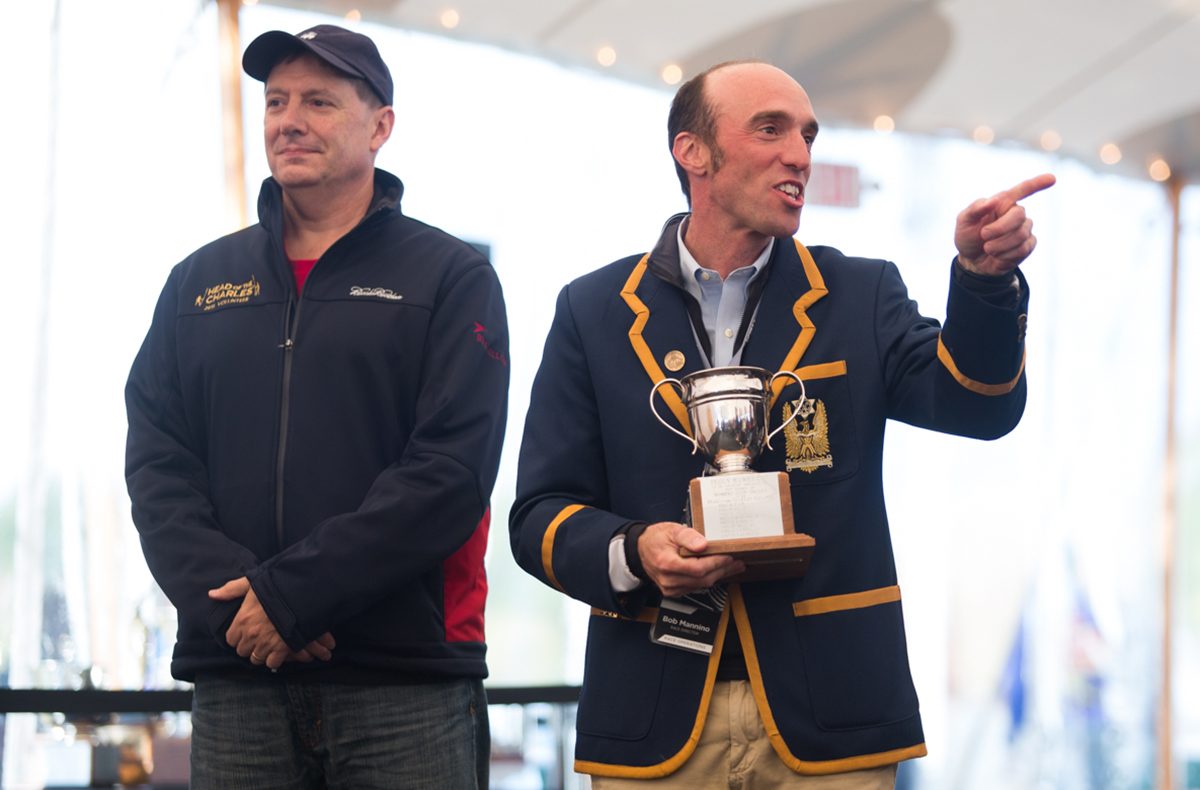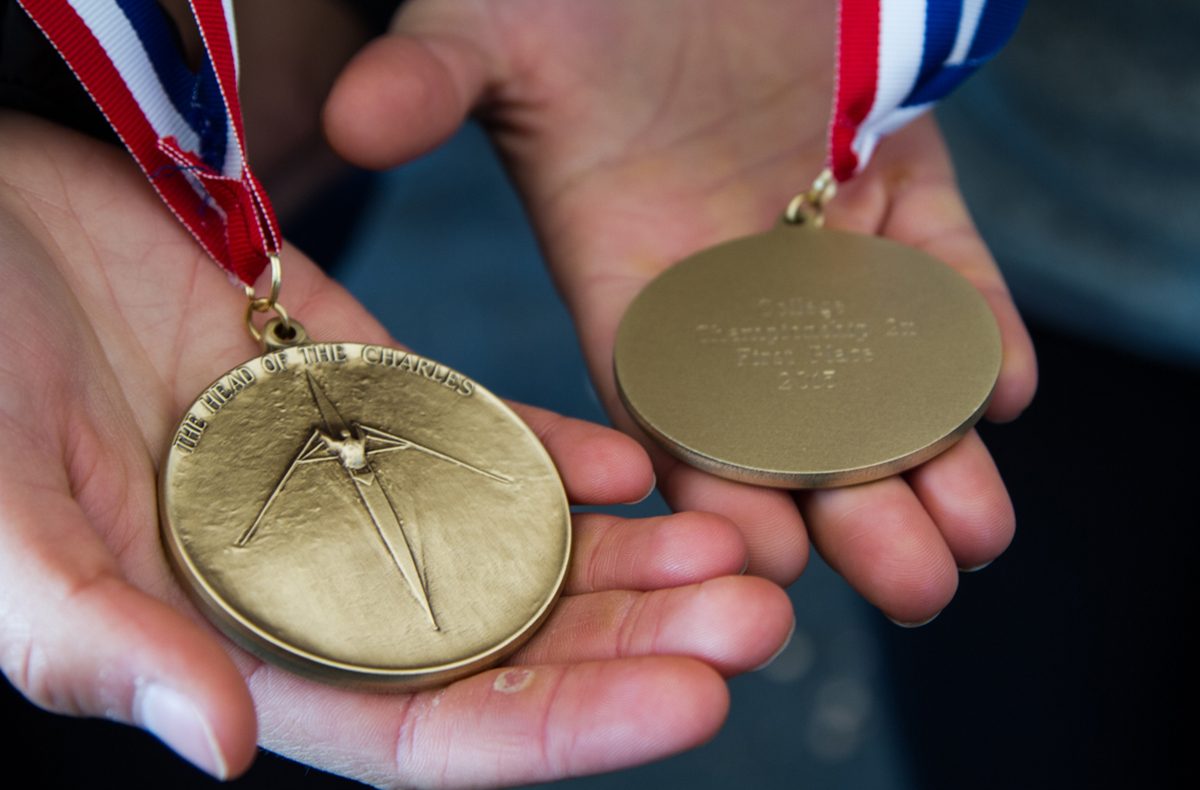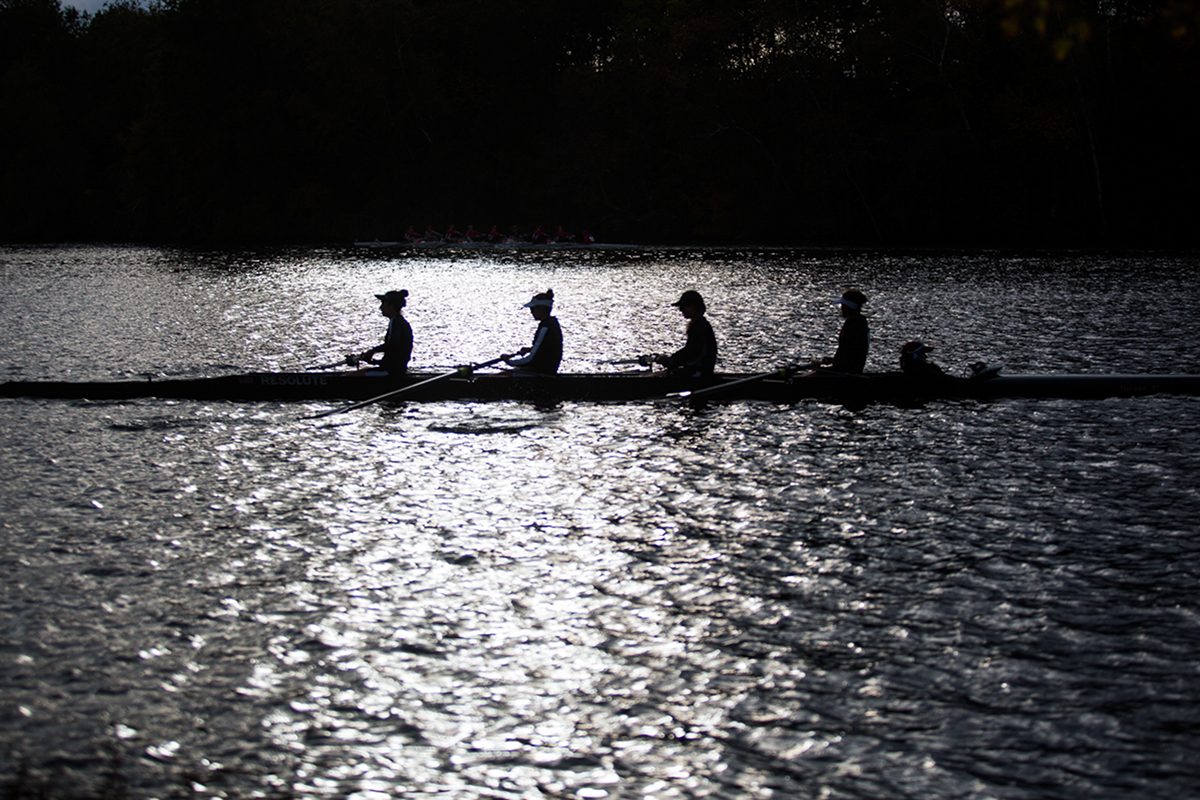 Photos by Sarah Fisher
---