Photos from SoWa's 2015 Halloween Costume Contest
The last SoWa Sunday of the season was out of this world.
---
It was a dreary Sunday that would keep less adventurous souls indoors—but not the SoWa crowd. During the last open market of the year, vendors braved the gloomy weather in intergalactically themed costumes to celebrate Halloween. They were green, they were silver, they were packing laser guns. However, there was a surprising lack of phalanges.
On a runway decked with alien balloon blow-ups and speakers blasting club music from Star Wars, the artists competed for best costume. Space Bjork, with her octopus-swan dress, placed third. Alien Invader and her Human Slave were the couple to beat with their inter-species sexual tension. But Alien Robot, swinging her Godzilla-like tail and lightsaber, was having none of it, and took first place.
Jilted but still fabulous, Miss Universe, the Omniscient Alien, and futuristic Harley Quinn took their defeat peacefully. And in the audience, a flamboyant pink wigged and white-bearded man took his own photo with a selfie-stick—not needing any competition to tell himself that he was a winner.
For those who couldn't make it to one of the best Halloween costume contests in town, not to worry. Here's what you missed, in futuristic technicolor.
---
SoWa's 2015 Halloween Costume Contest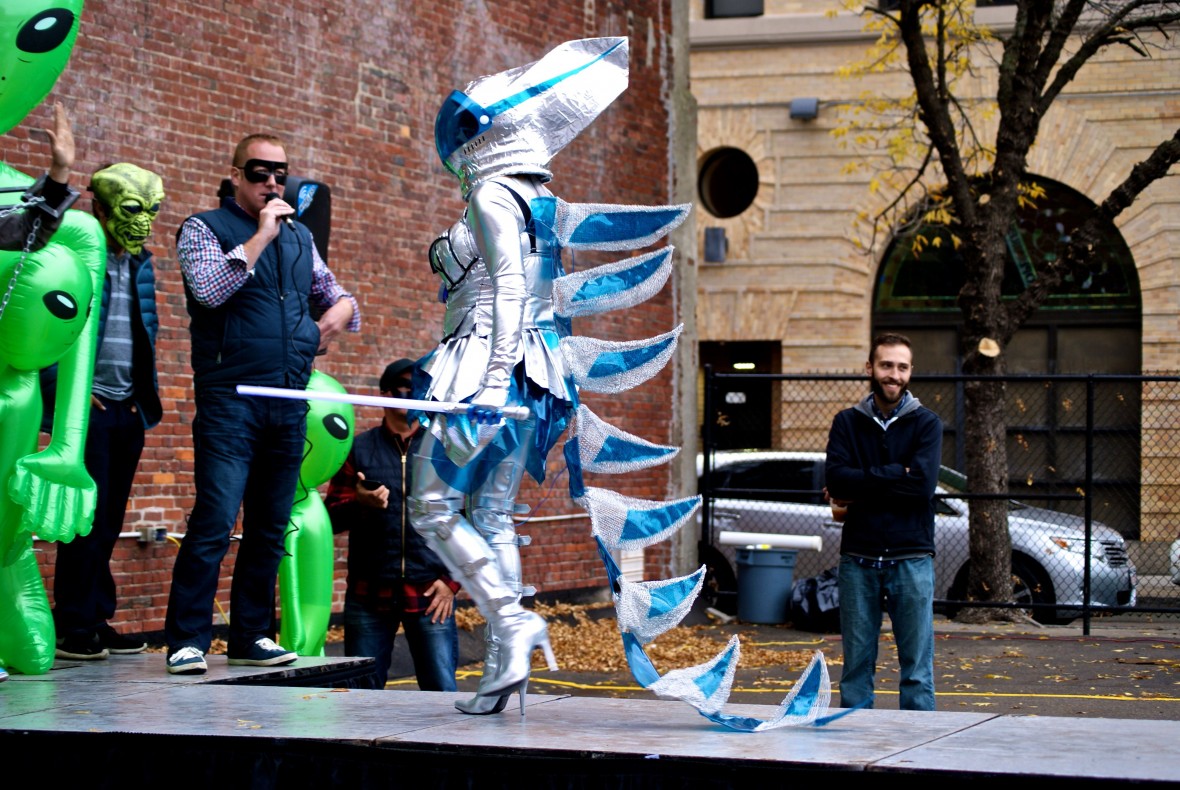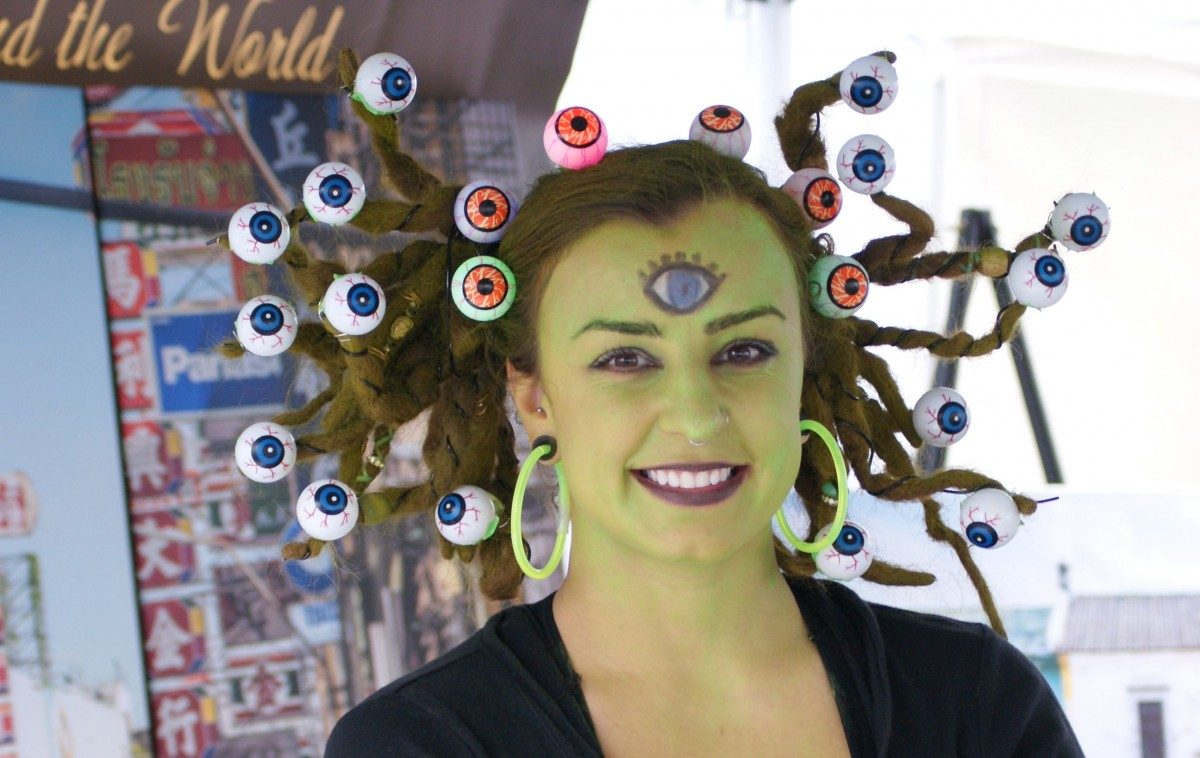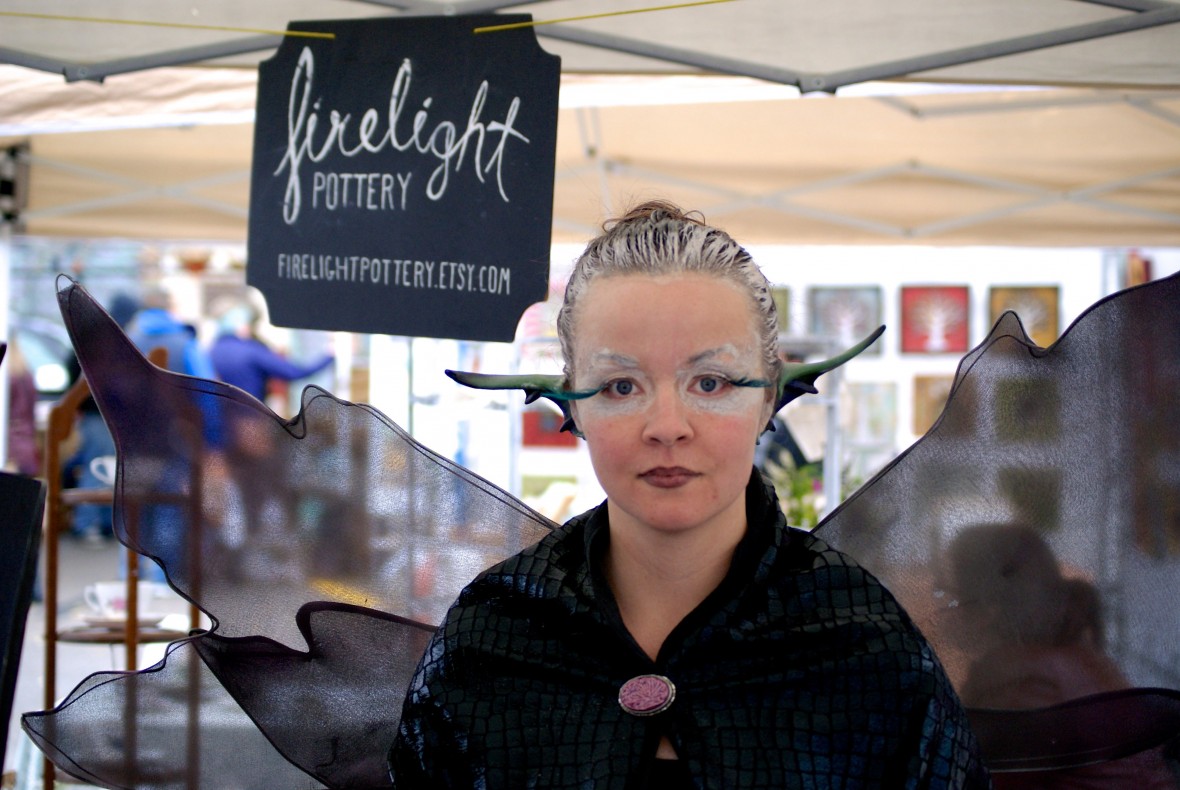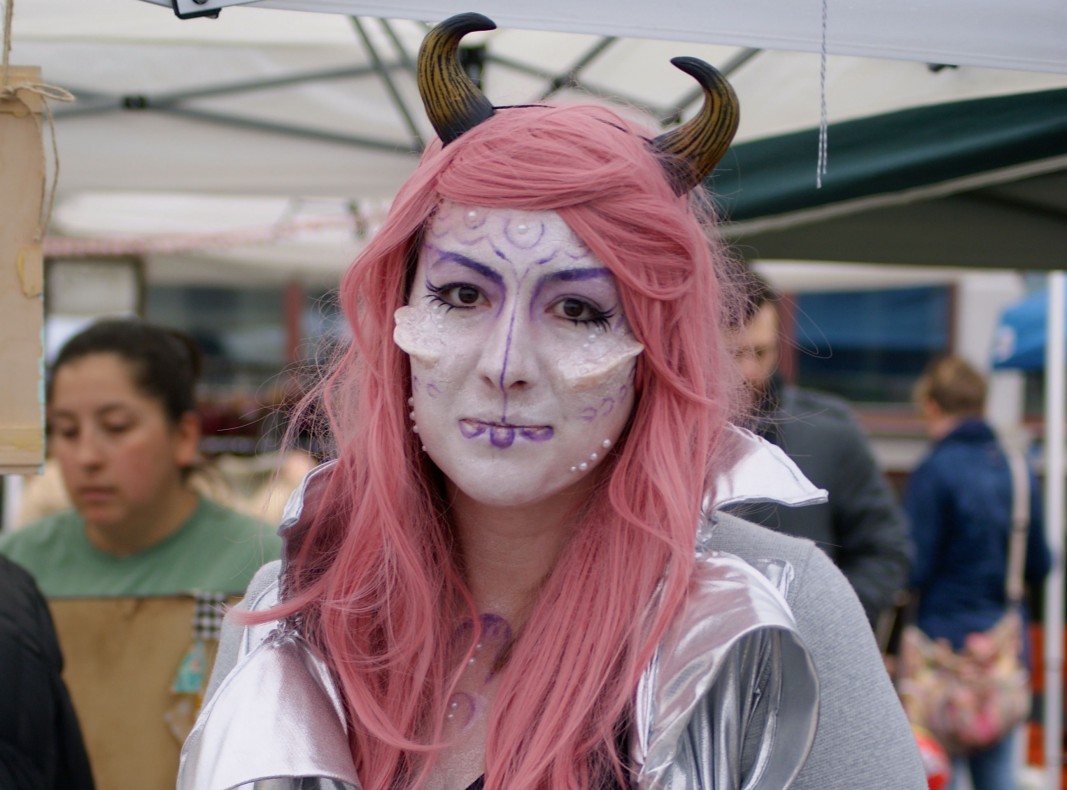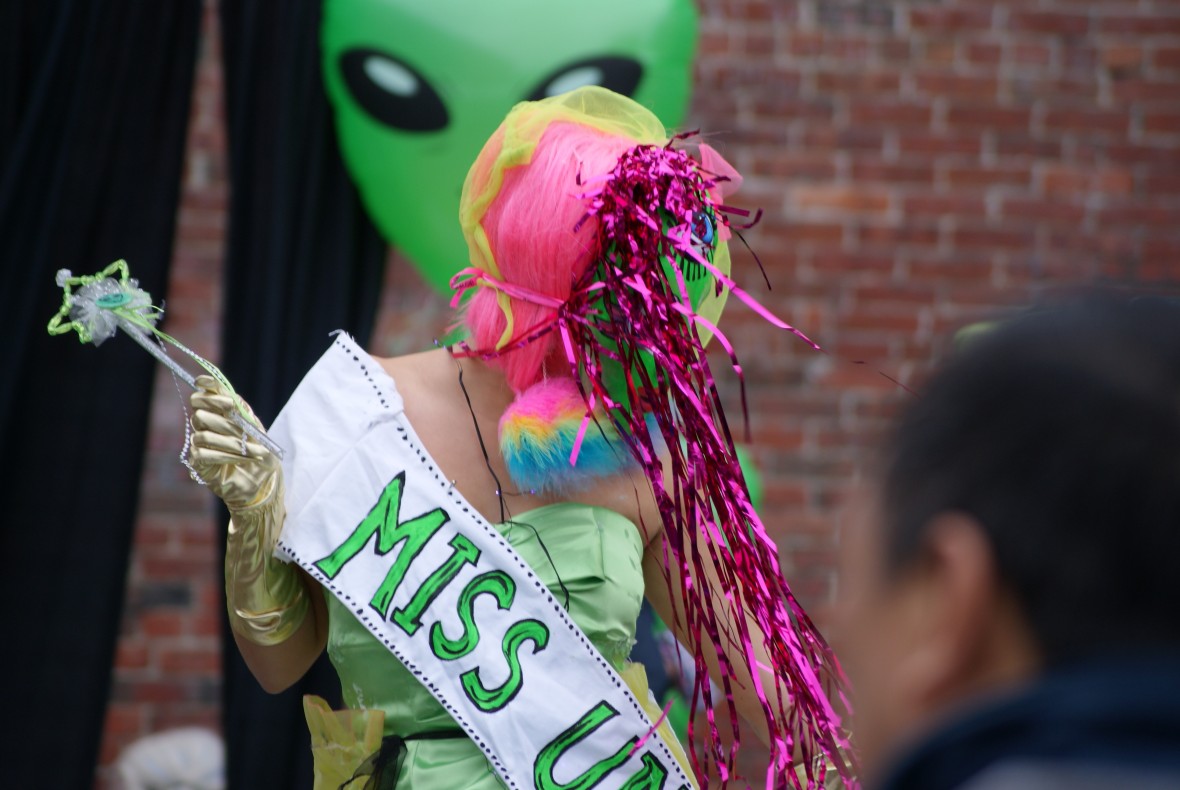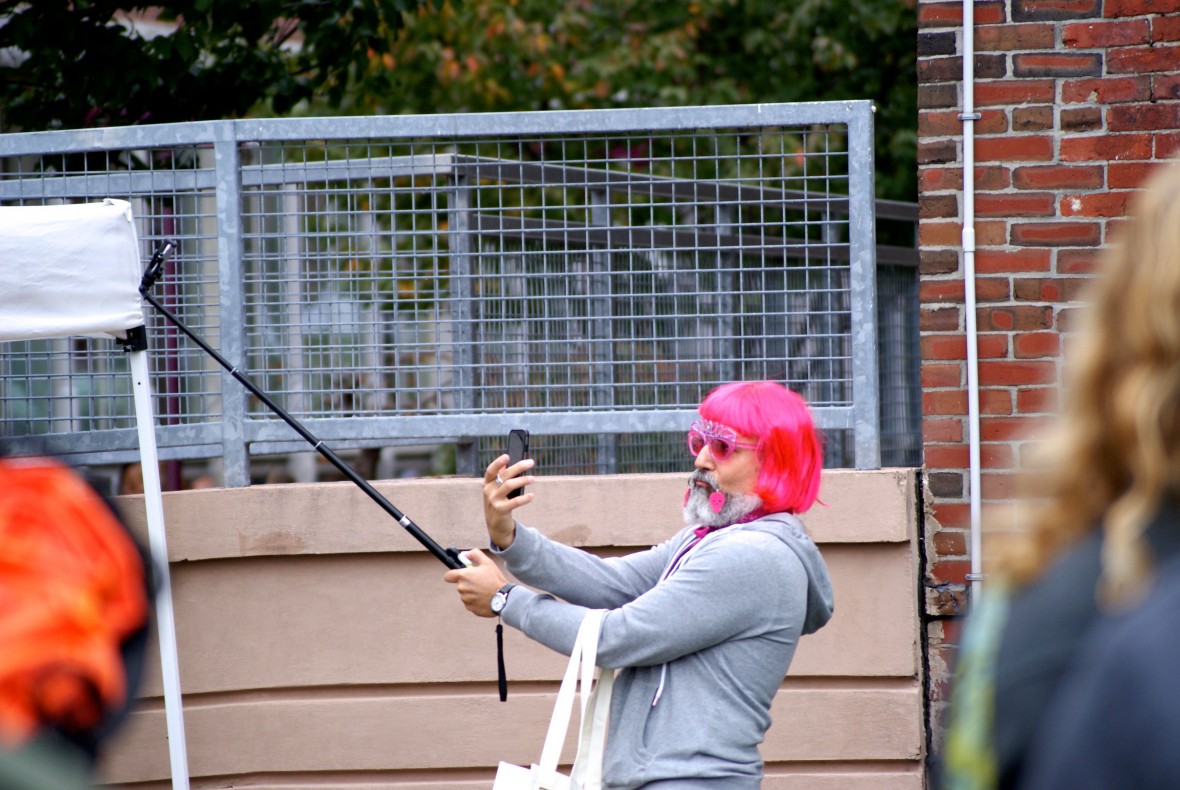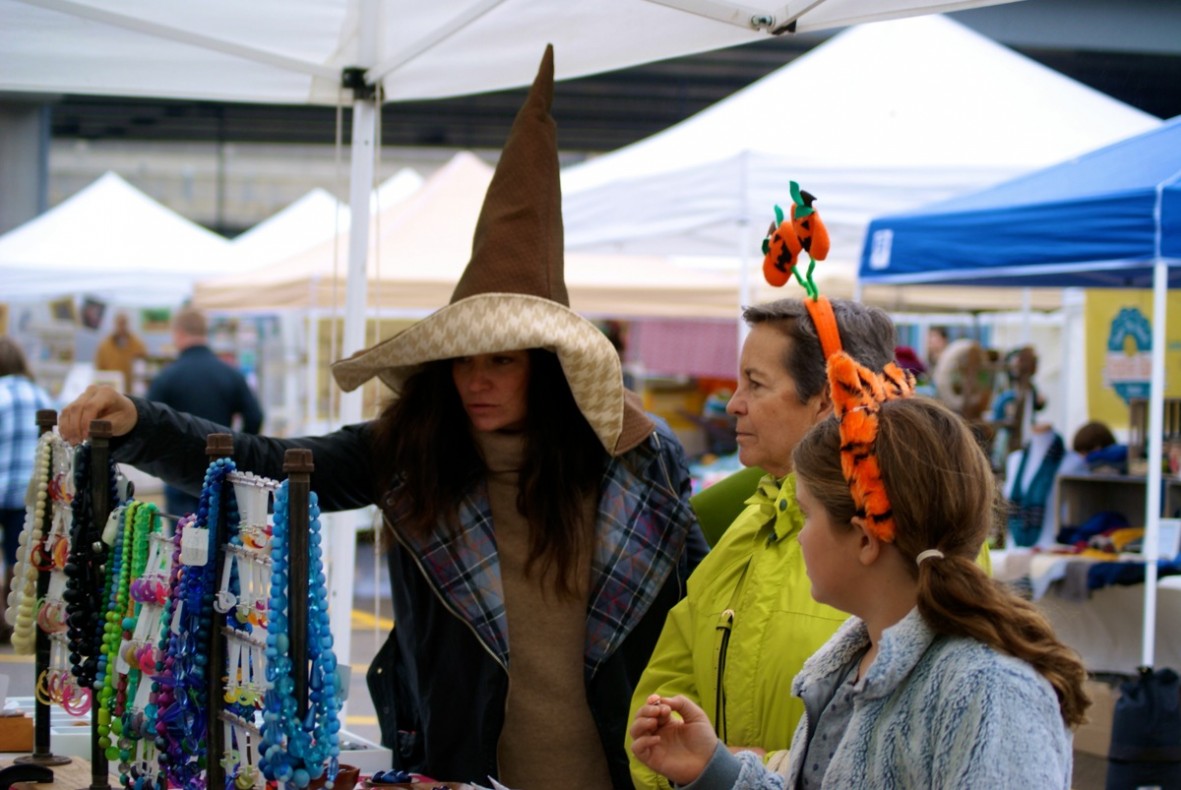 ---