An Illuminated, 5,000-Pound Neuron Sculpture Is Coming to Kendall Square
'Nerve Center' by Chris Williams will be unveiled at South Plaza Park this week.
---
Paying homage to the burgeoning biotech community in Kendall Square, a bronze-and-glass sculpture of a neuron will be unveiled in the neighborhood's South Plaza Park this week.
Titled "Nerve Center," the 25-foot-tall piece by New England sculptor Chris Williams will be a permanent installation inside the recently renovated park along the Charles River.
Williams, a self-taught, third-generation metalworker, fashioned the sculpture out of a twisted metal frame and pieces of slumped glass. Lights built into the glass nucleus will illuminate the sculpture from the inside.
"I am very passionate about putting life into my work and creating installations that are both recognizable and yet provoke further thought," said the artist in a press release.
The piece was commissioned by BioMed Realty, a Kendall Square company that specializes in providing real-estate solutions for the life science community. Williams' previous commissions in Boston include large installations at the InterContinental Hotel and Logan International Airport.
"Nerve Center" will be unveiled on Tuesday, November 10, from 4:30 to 6:30 p.m. in South Plaza Park, located at 450 Kendall St. in Cambridge.
Check out a preview of the installation below.
---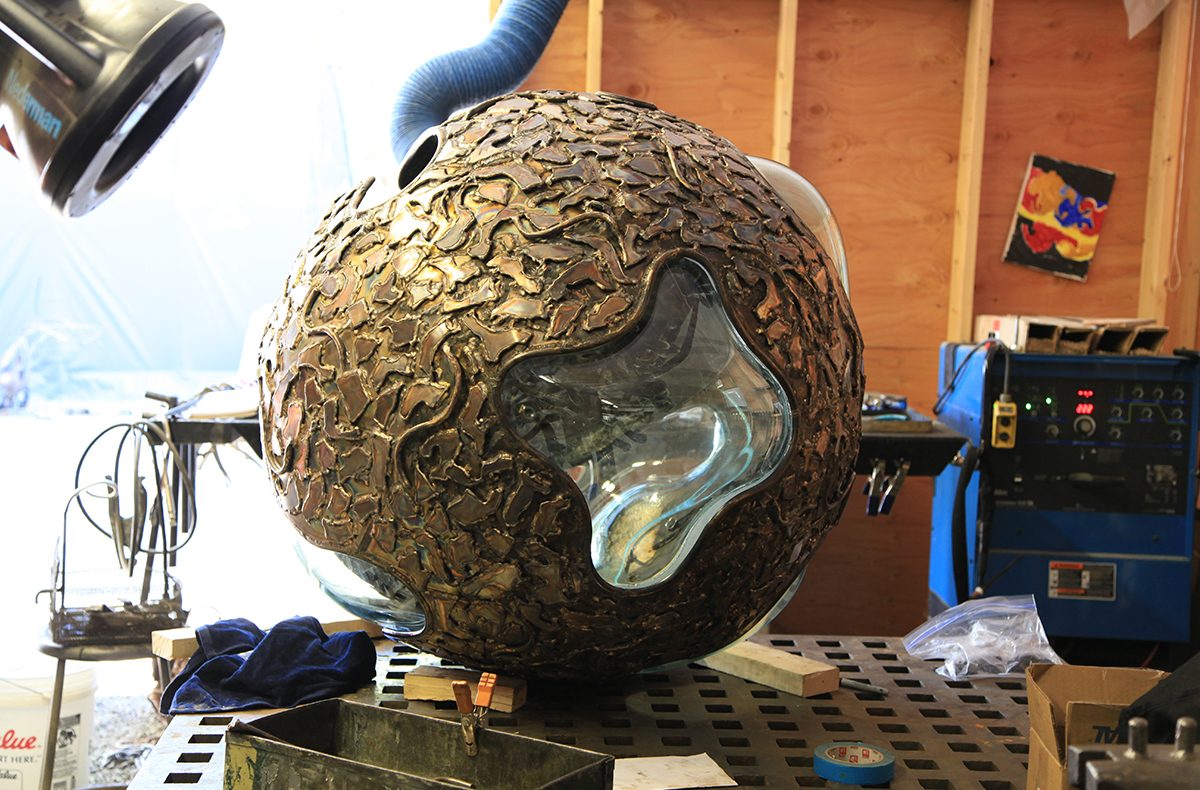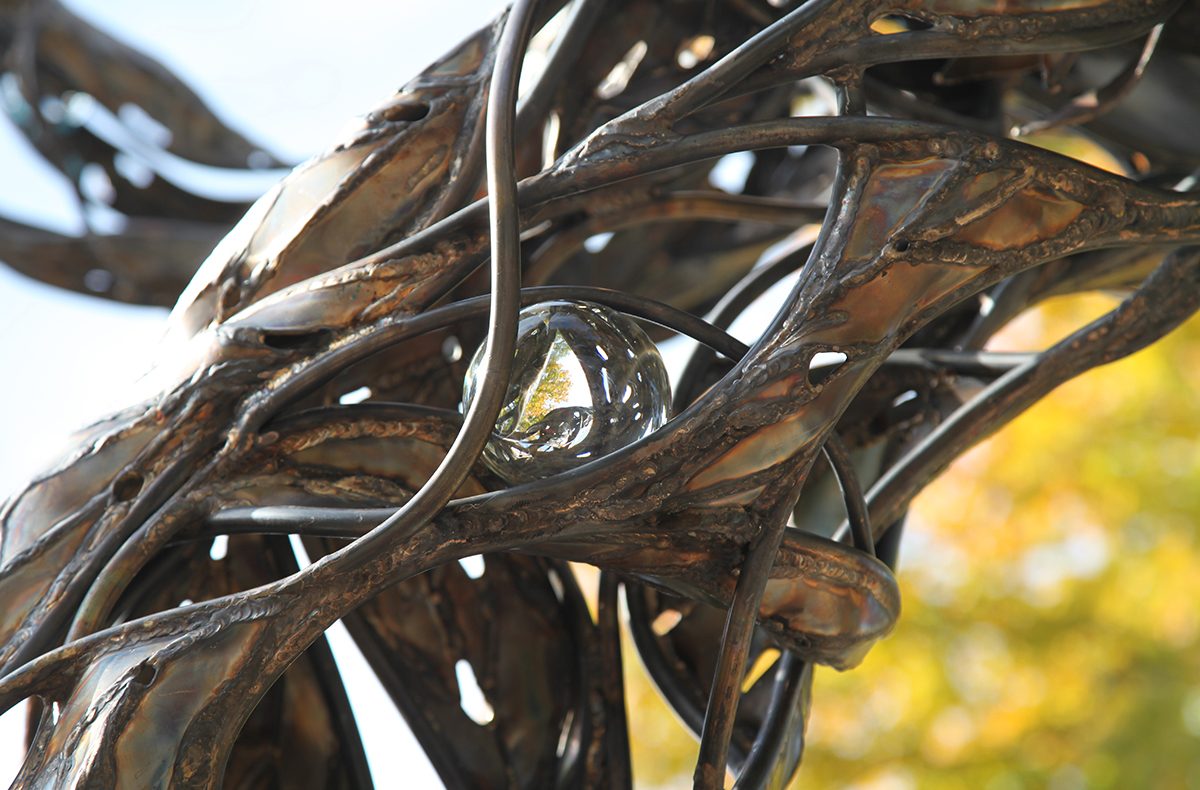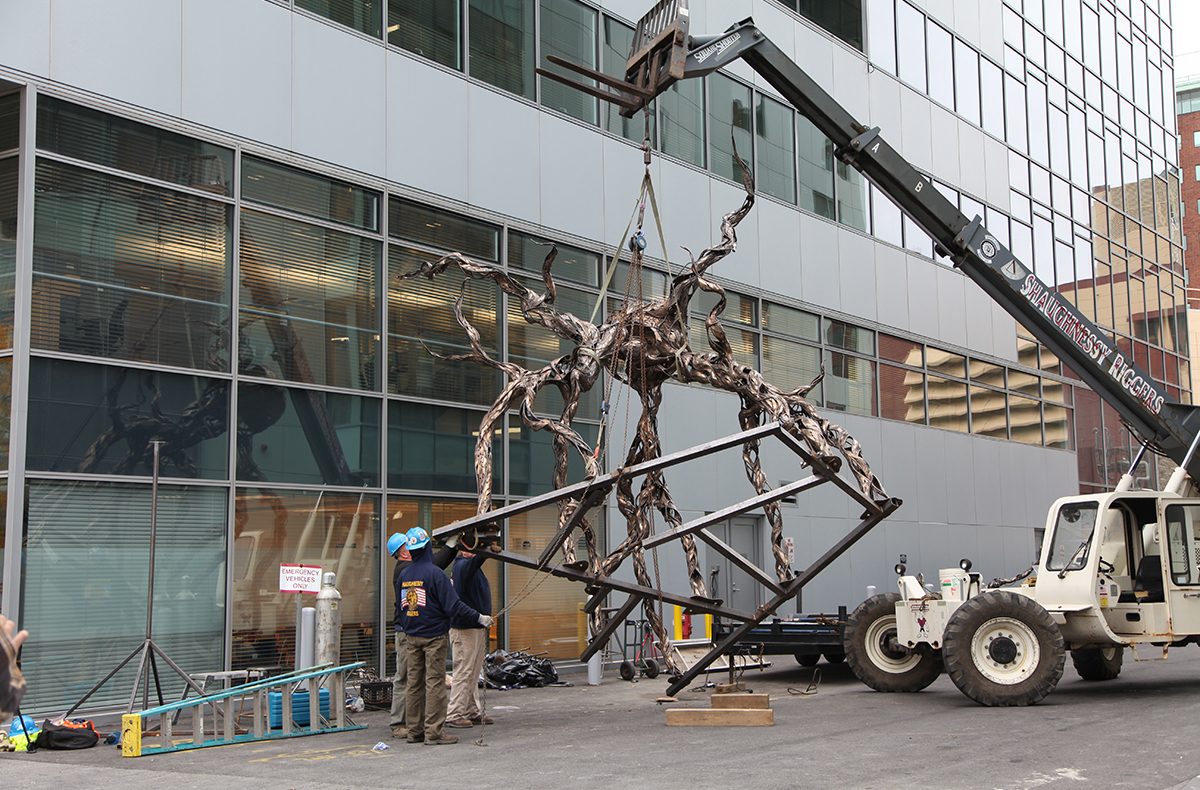 Photos provided
---