Matt Damon Is MIT's 2016 Commencement Speaker
How do you like them apples?
---
Matt Damon is heading back to MIT, and this time he won't have to mop the floors or solve ridiculously hard math problems.
The university announced on Thursday that the Good Will Hunting star and recent Golden Globe nominee will be giving the address at MIT's 2016 commencement ceremony on Friday, June 3, at 10 a.m.
"I am thrilled that Mr. Damon will be with us at Commencement," MIT president L. Rafael Reif said in a statement on the university's website. "Through his art, this son of Cambridge has made us think about our world in new ways, and through his service, he has made it a better place."
We're sure Ben Affleck is proud of his longtime buddy.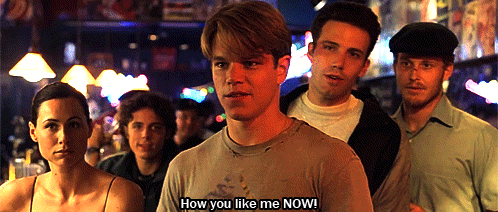 ---