Will Smith Freaked Out When He Saw Ben Affleck as Batman in Suicide Squad
The actor fanboyed over Batfleck on the Tonight Show Starring Jimmy Fallon.
---
As a bona fide Hollywood star, Will Smith usually keeps his cool when he's working on a blockbuster movie with other A-listers. However, he couldn't stop geeking out after seeing Ben Affleck's Batman in the flesh on the set of Suicide Squad.
Smith stopped by the Tonight Show Starring Jimmy Fallon on Thursday night and revealed to the late-night host that he totally fanboyed when Batfleck drove by in the Batmobile during filming. The actor relived his hilarious reaction while talking about the moment with Fallon.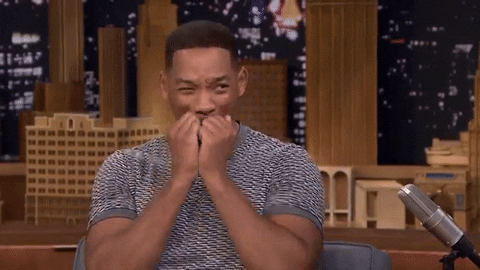 "I've made a lot of movies, it's all good, and I was like, 'It's another movie,'" Smith said. "The Batmobile came around the corner and I was like, 'Oh!'"
When Affleck jumped out of the vehicle in his full Batman costume, Smith admitted that he felt like a kid again and geeked out even harder on the set.
"I was like a 6-year-old," Smith said. "I was like, 'Ben, can you sign this for me?' It was bad."
Don't worry Will, we're pretty sure that's how every hardcore DC Comics fan is going to react when they see Affleck's cameo in Suicide Squad.
Check out more from Smith's chat on the Tonight Show below.
---