Take a Free Ferry to Two Boston Harbor Islands on Saturday
Saturday, May 13, is Free Ferry Day.
---
If you've never experienced the natural beauty of Boston's Harbor Islands, now is your chance: Saturday, May 13, is Free Ferry Day.
To celebrate opening day for travels between the city and its island escapes, you can take a Boston Harbor Cruises boat to Spectacle and Georges islands for free. There are three separate trips scheduled to each island.
"Explore historic Fort Warren on Georges Island or walk Spectacle island's sandy beaches and winding trails," the Boston Harbor Islands says on its website. "Catch the ferry to either island right from downtown Boston's Long Wharf North… for free!"
Tickets (a maximum of four per person) have to be picked up in person at Long Wharf on Saturday morning. The ticket windows open at 7:30 a.m.
It's Island time! Boston Harbor Islands Free Ferry Day is May 13th. Come celebrate Island season's opening day! https://t.co/YSkUUOYiY4 https://t.co/cGJrqx4Tt4

— BostonHarborCruises (@cruiseBHC) May 11, 2017
Below is the schedule for the special one-day promotion: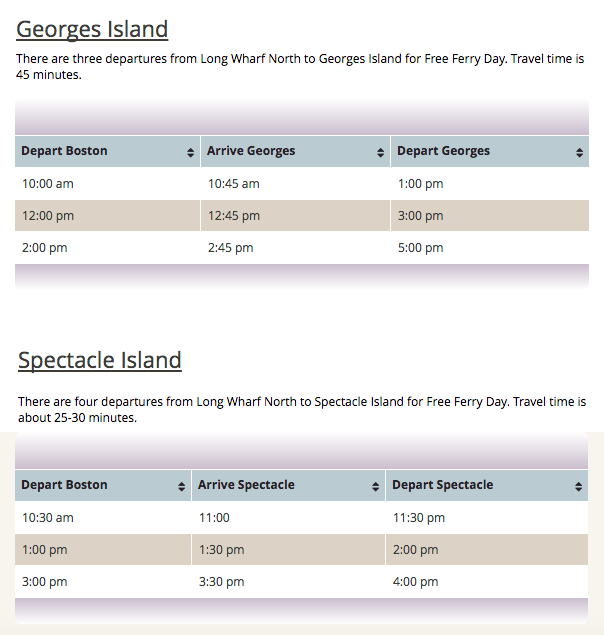 ---
---