On Oscar Night, Casey Affleck Forgot to Thank His Kids
The Academy Award-winning actor went on Jimmy Kimmel Live to fix the oversight.
---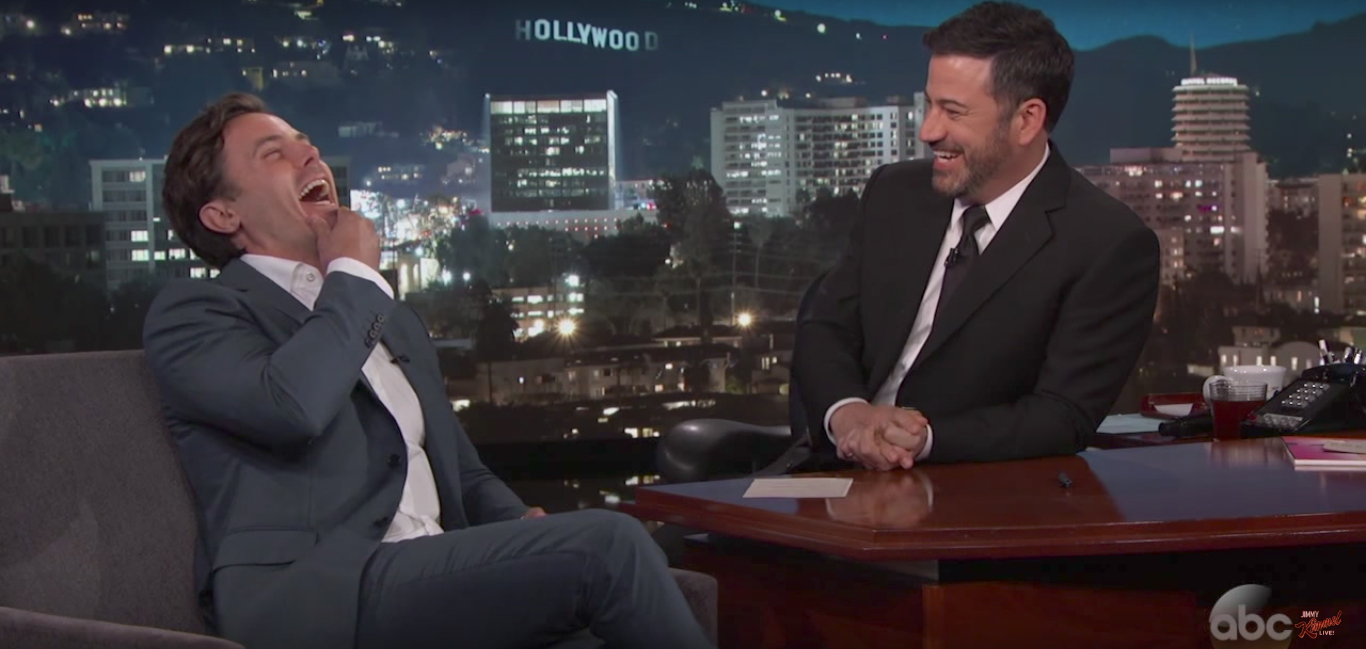 Winning an Oscar puts a lot of pressure on a person to come up with the perfect speech, something Casey Affleck found out last February when, in the excitement of the moment, he forgot to thank two very important people in his life: his sons.
Last night Affleck appeared on Jimmy Kimmel Live to promote his new film, A Ghost Story, and talked to the host about his recent Oscar win for Manchester by the Sea. When Affleck told Kimmel that he forgot what happened that night and hasn't watched it since, Kimmel, who hosted the prestigious awards, kindly reminded him.
"I do remember, basically, what happened, so I'll fill you in," Kimmel offered. "You did thank your brother Ben, which is good because you totally forgot him at the Golden Globes. You did neglect to thank your kids."
Affleck said he realized immediately that he left them out, and told Kimmel what he wished he had said that night, which included talking about the hard work, successes, and failures that led to him standing on a stage accepting acting's highest honor.
"I wanted to lecture my kids, that's what I really wish I had done with my time," Affleck joked.
He went on to say that he did call his family right after the speech and gave them the Oscar statue when he got home. However, he ended up taking it back shortly after he noticed one of his sons using it as a towel rack.
Watch the clip below for the full story.
---