Dorchester: Intimate Date Night Ideas in Boston's Biggest Neighborhood
Global cuisine, new options for beer, wine, and cocktails, plus more top spots for spending date night in Dot.
---
Welcome to our Date Night series! Each week, we'll share a new set of recommendations for you and your sweetheart.
---
It's Boston's most populous neighborhood, home to every Hub archetype—from salty old-timers (this is where the Wahlberg boys grew up) to craft cocktail-clutching young professionals. So Dorchester certainly has no shortage of mom-and-pop restaurants and watering holes if you want to spin the wheel and pick a date night locale. But if you need more guidance in the urban sprawl, here are some cozy nooks and crannies where potential mates can better connect in Dot.
Where to Eat
Even as it crams in all those triple-deckers, Dorchester also manages to shoehorn in its footprint quite a few excellent restaurants offering al fresco dining. Chef-owner Chris Douglass, alum of the city's high-end eateries, brings a relaxed-refined sensibility to Ashmont Grill, with its cloistered rear patio serving as a leafy urban oasis; the flower-filled threshold of 224 Boston Street, a quaint and homey neighborhood institution, is a whimsical backdrop for splitting fig and prosciutto flatbreads or bowls of mussels in a lemon-white wine broth; and strings of twinkling lights illuminate lovebirds on the patio of Ester, where ingredients are plucked right from a rooftop garden. Though these New American restaurants are all people pleasers, more particular tastes can take advantage of the globe-trotting array of small, specialized joints that reflect the neighborhood's vibrant cultural diversity: Heat seekers hanker for the dynamic layering of Caribbean spices at Jerk, a Jamaican restaurant, Pho 2000 is a lo-fi favorite for its steaming bowls of Vietnamese noodle soups, and they curry favor through vibrant flavor at Shanti Indian Cuisine; all are reasonably priced and relaxed, free of the try-too-hardness that can accidentally overwhelm dates. But if you do want to wow 'em, opt for Venezia, a classic Italian plunked right on the Dorchester waterfront, where you'll find the best views you never knew existed.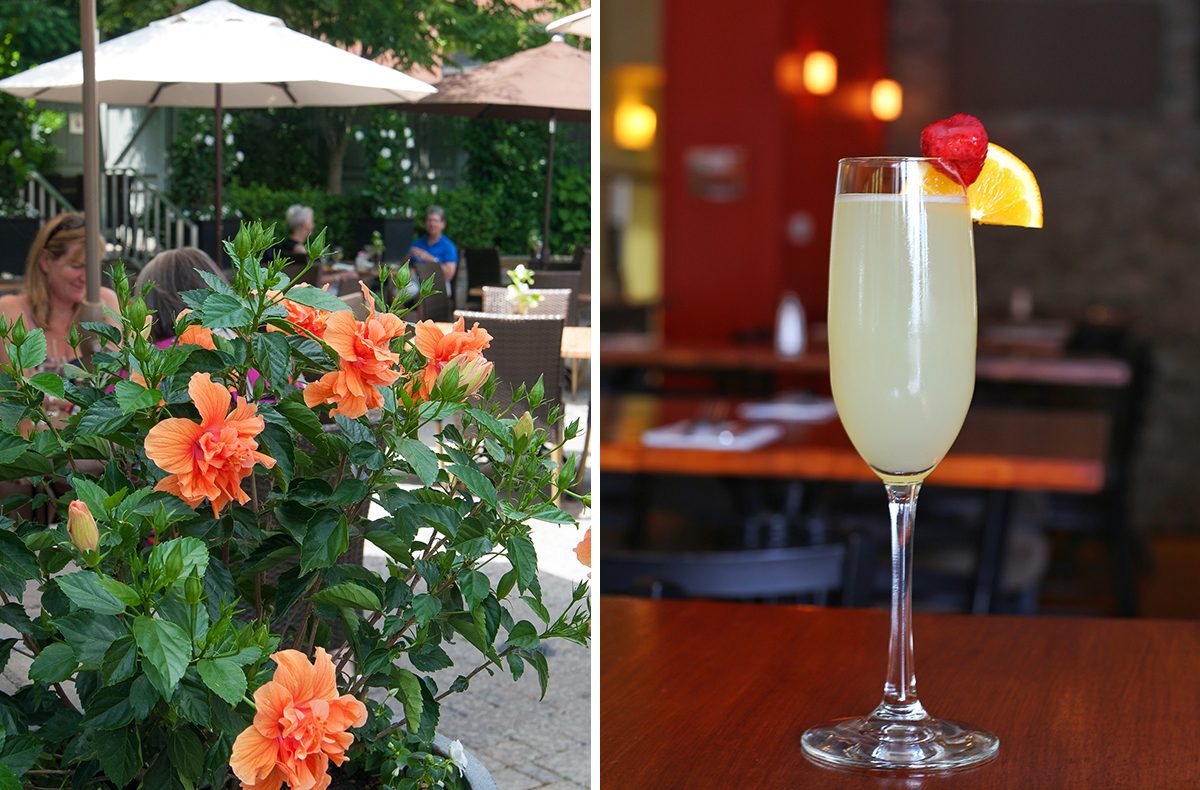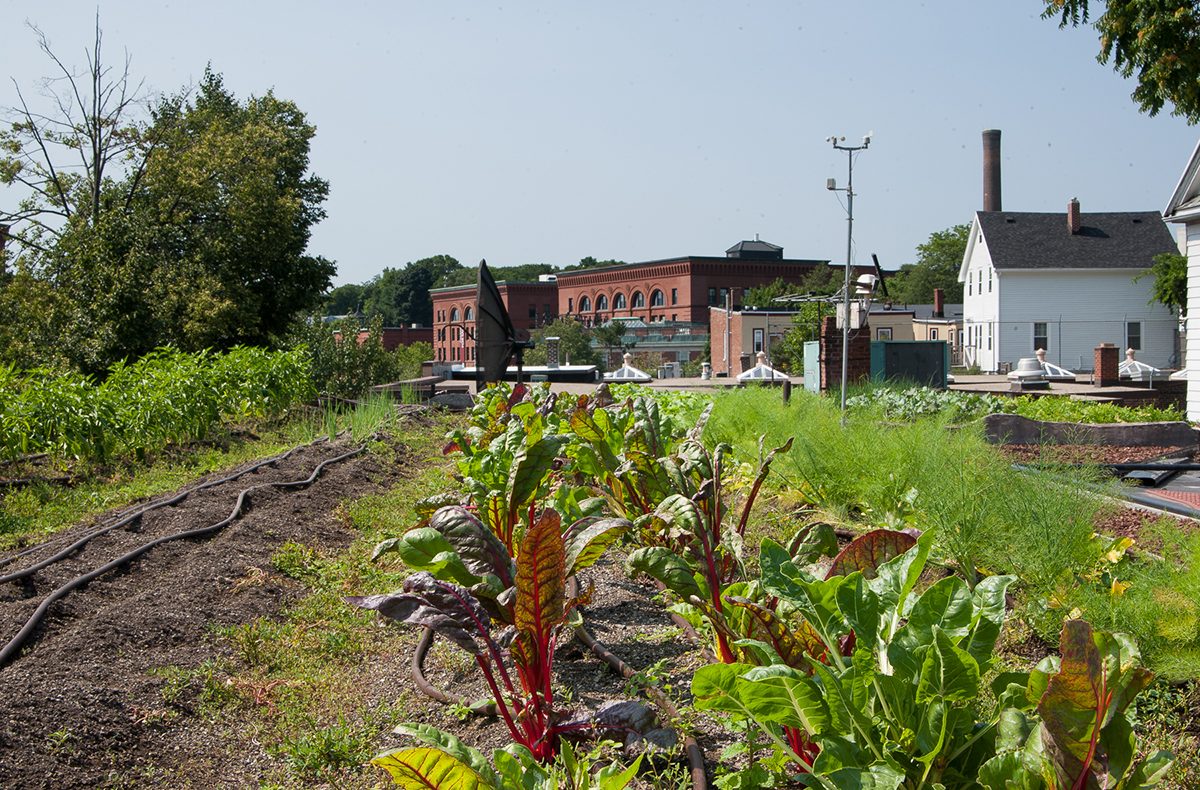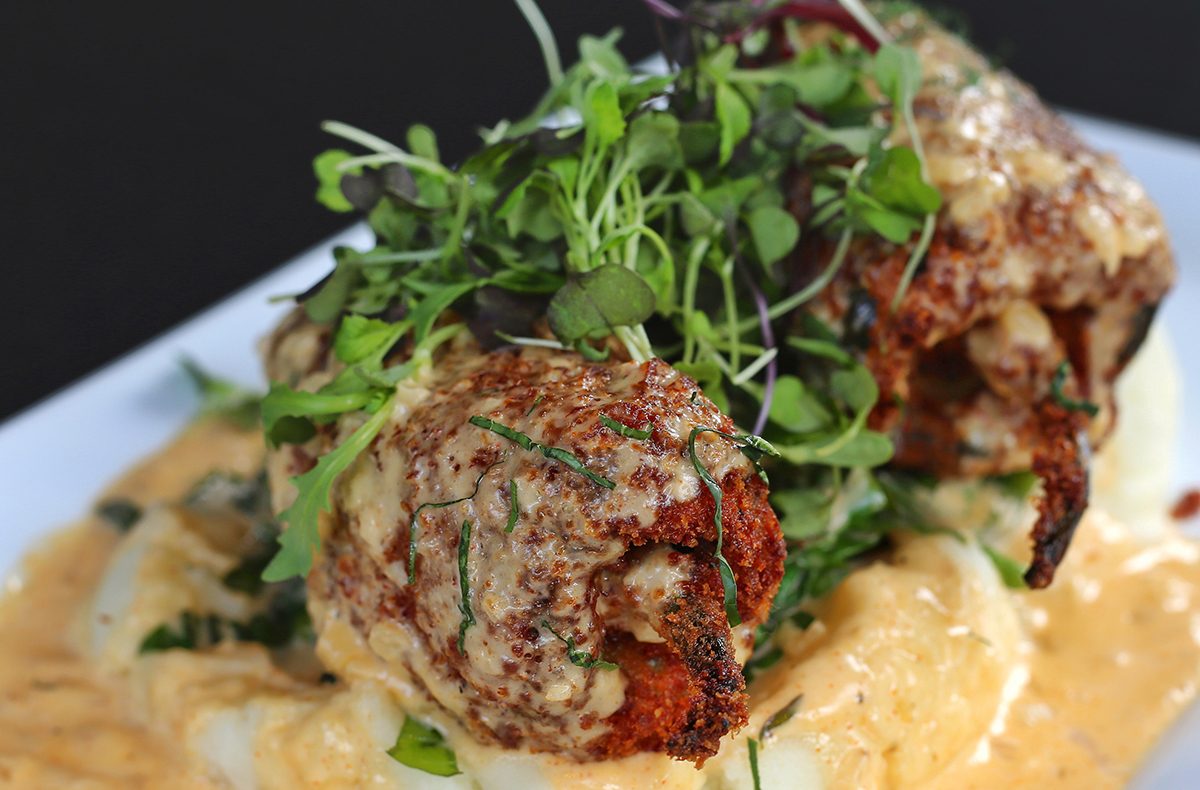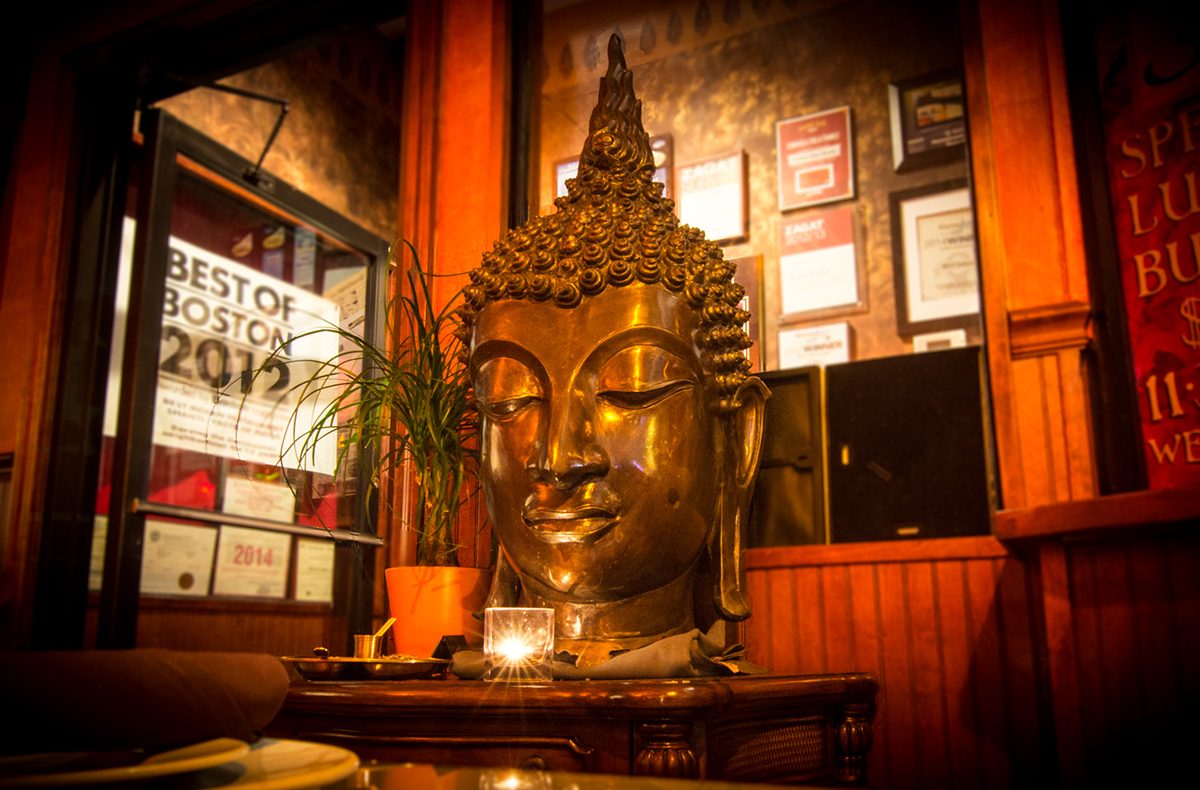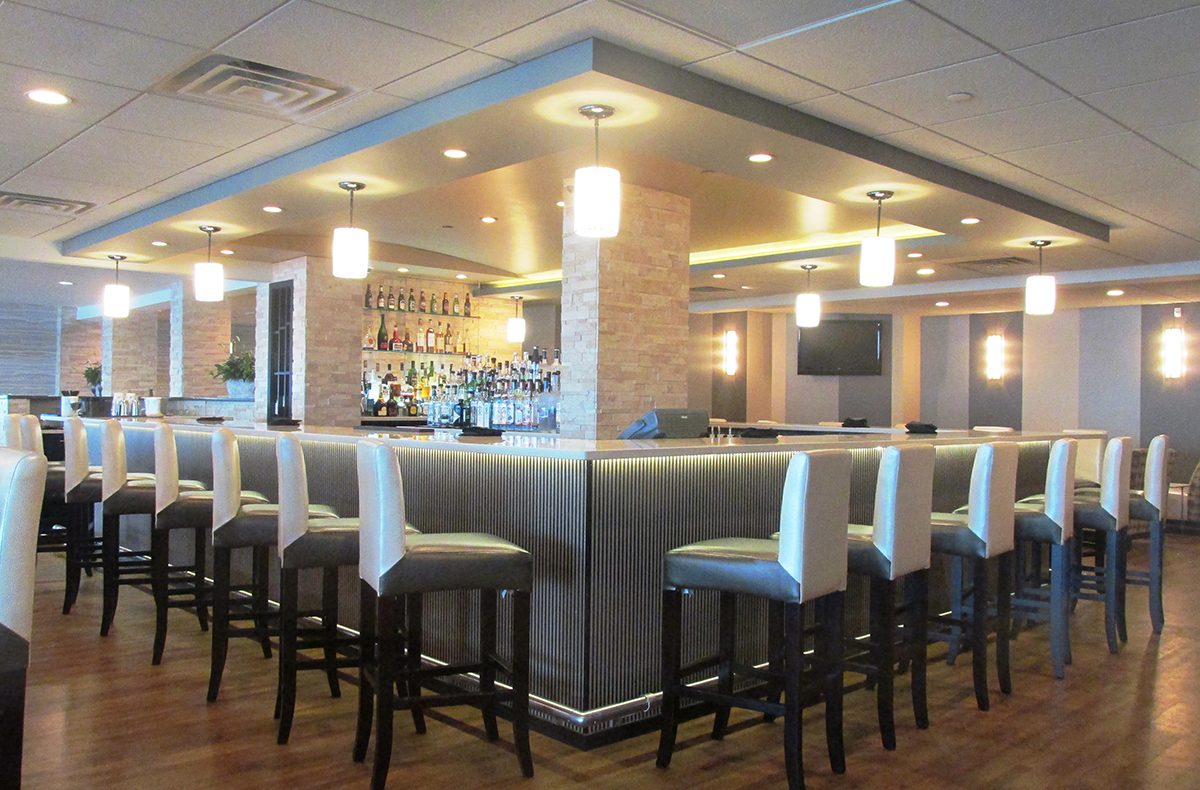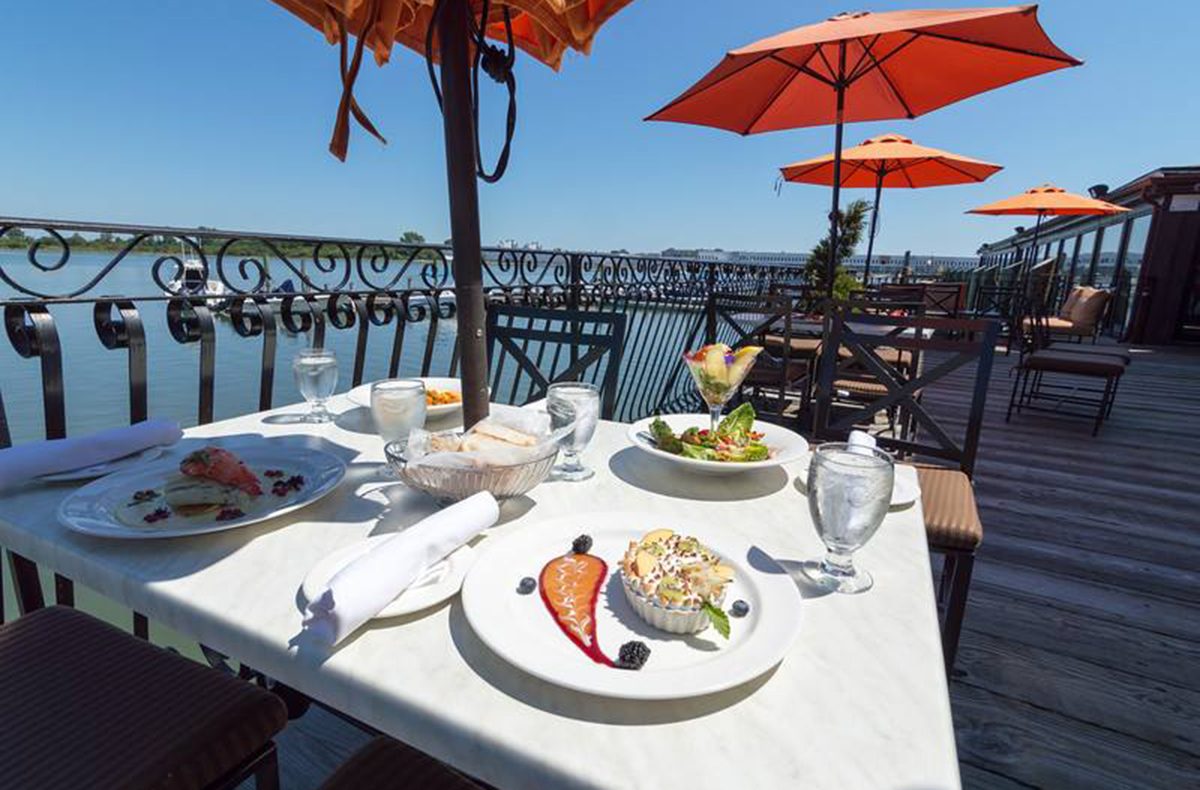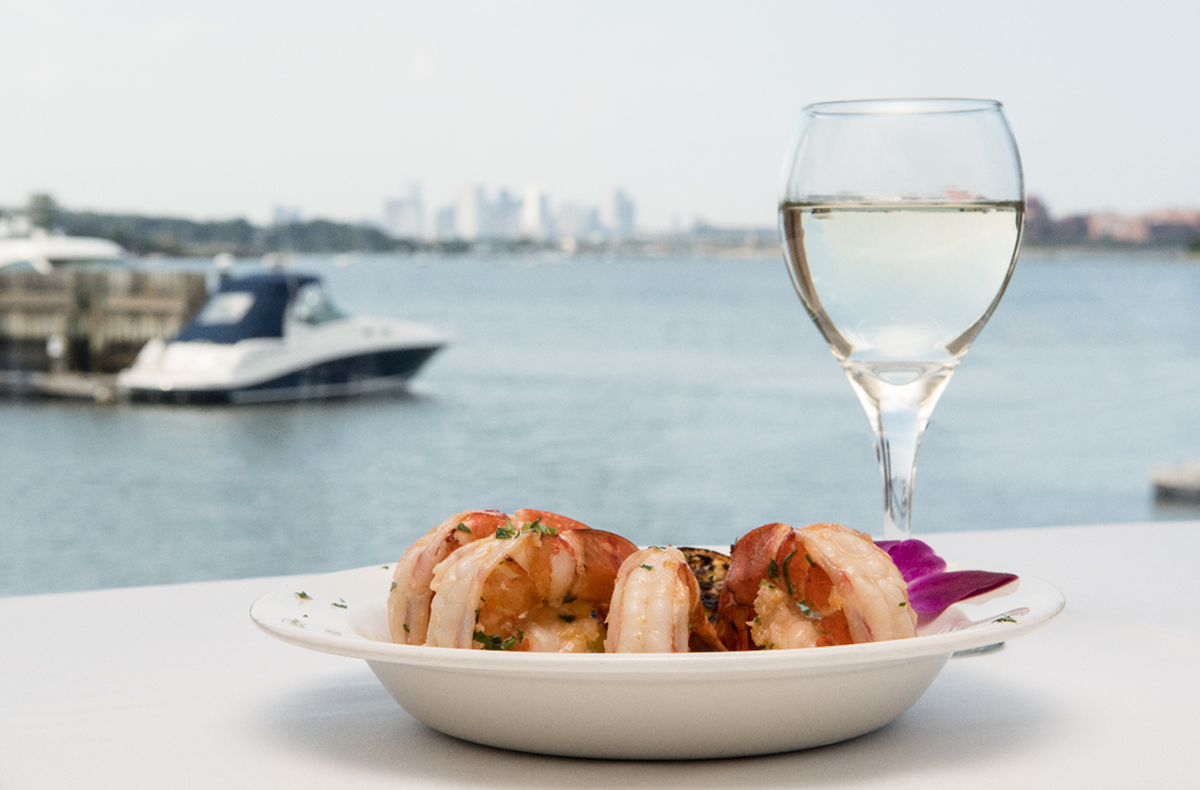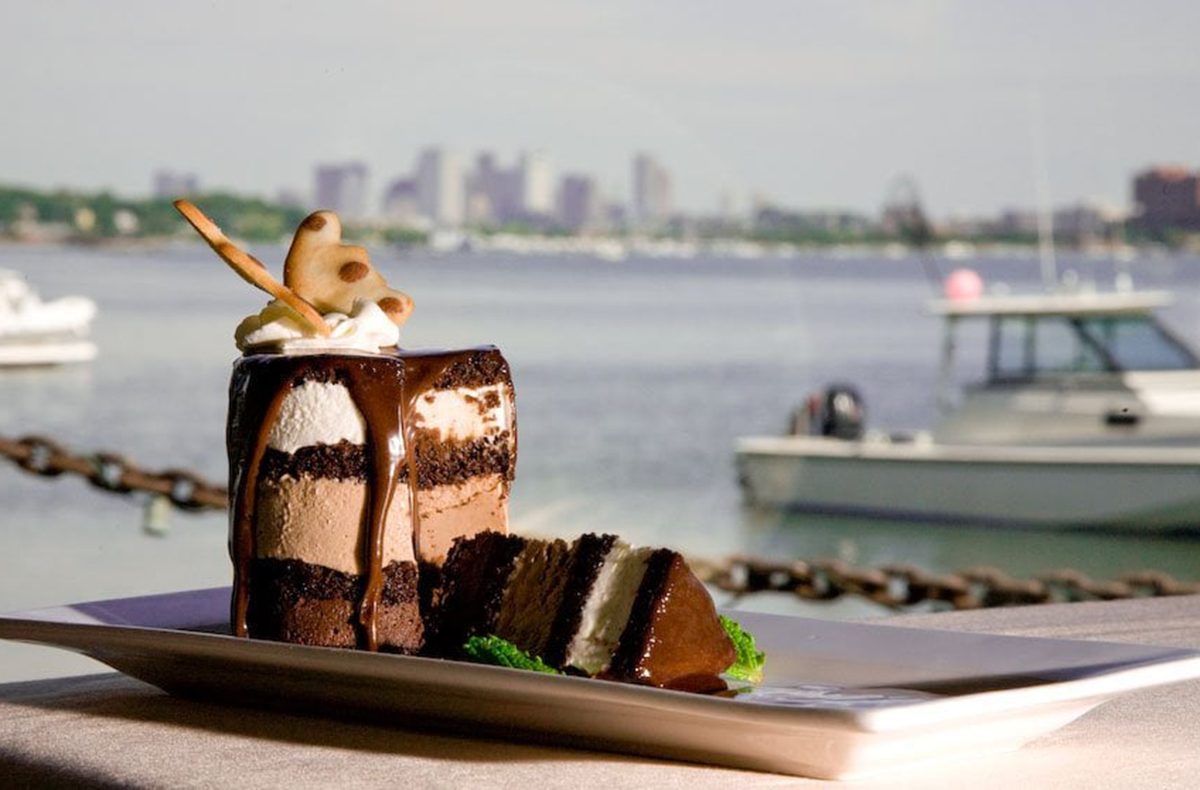 ---
Where to Play
Pick your poison, and there's a place to see it made. Craft beer lovers can sip from 20 draft lines at Dorchester Brewing Co., playing board games or guffawing during comedy nights. Take a tour of Boston Harbor Distillery, and then sample the rum, rye and various liqueurs at the industrial-chic spot's cocktail bar. And if you're already a committed couple, you may want to make your own barrel of wine—yes, really—at Boston Winery, which lets you draw bottles from your special stock for uncorking on special occasions throughout the year. For fresh air-fueled flirtations, hop on bikes for a ride along the Lower Neponset River Trail, or clasp paws strolling around the 72-acre Franklin Park Zoo, where the gorilla- and lion-peeping is often accompanied by special events— like Brew at the Zoo and Uncorked, annual beer- and wine-tasting events. The art-minded amorous should check out HallSpace, a contemporary gallery that highlights emerging artists, and Dorchester Art Project, which houses 14 studios and a gallery space showing off rotating six-week exhibitions. (Though it's unfortunately underutilized, it's also worth checking the calendar of city-owned Strand Theatre, a gorgeous restored vaudeville palace that still hosts some stage shows and cultural events.) And you can't go wrong with a classic bowling date, so knock 'em down in the adults-only, bar-equipped "Xperience" section of Boston Bowl, a 24-hour (!) play palace that also offers billiards, batting cages, and an arcade for inner-child unleashing.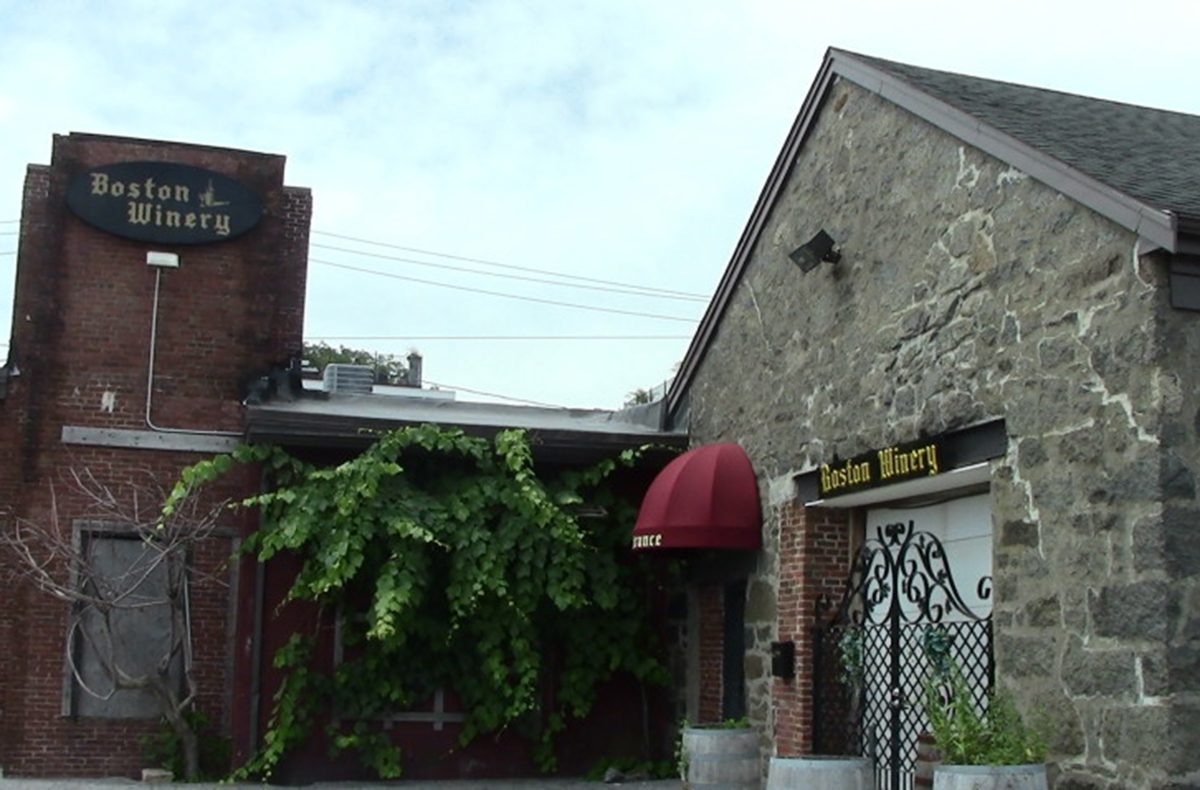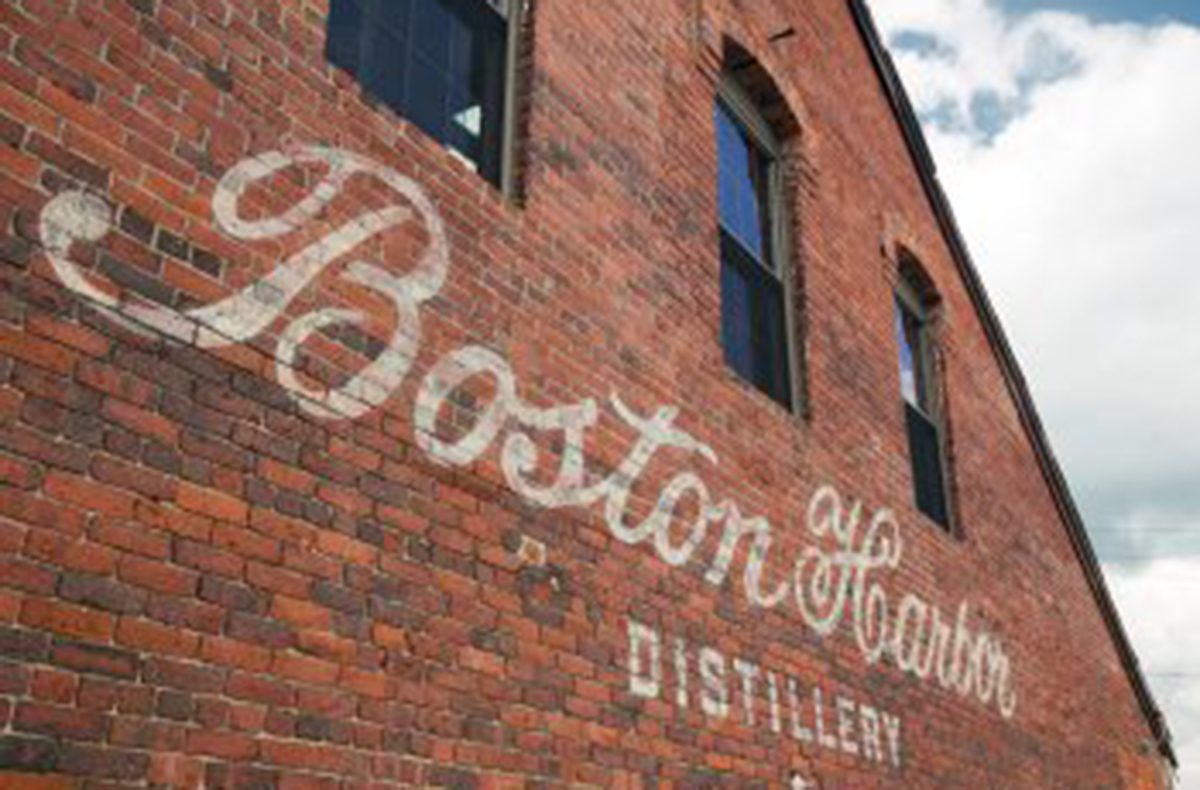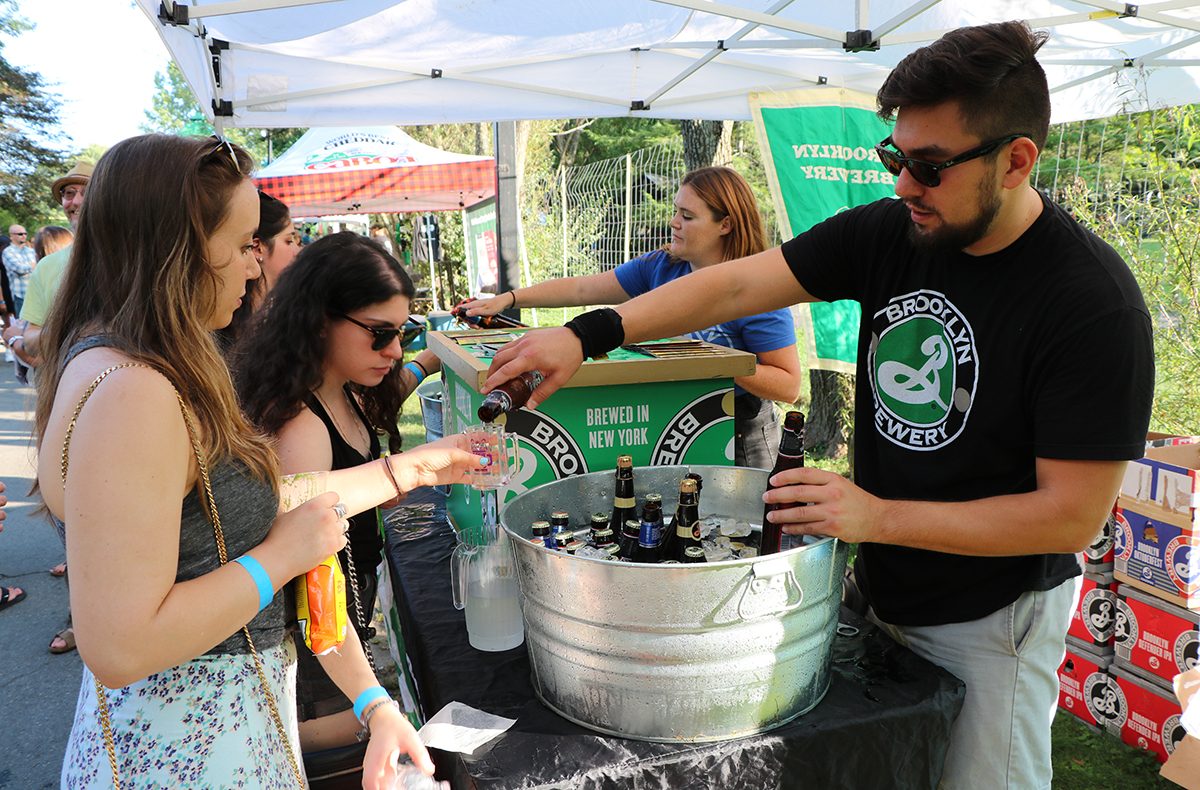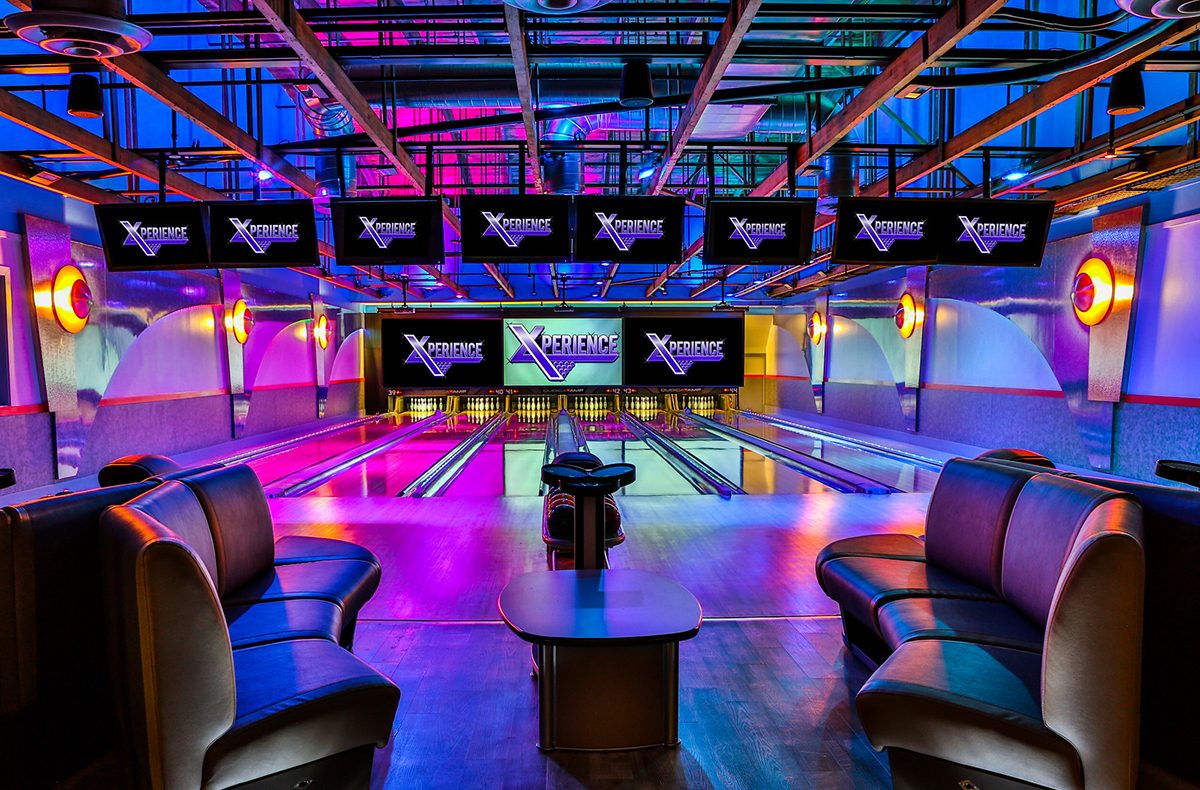 ---
Nightcap
Clink cocktails at Dbar, the slick restaurant where chef Chris Coombs—also behind Boston Chops and Deuxave—got his start. As the night goes on, tables clear and the place evolves into a bumping little nightspot. The scene skews gay, especially during weekend dance parties that often have saucy themes, like an "Anything but Clothes" party with a contest for creative (lack of) dress. But all couples should feel welcome, especially at PG weekly events like sing-along Show Tune Tuesdays.
---
Morning After
Rehash your romantic night over coffee at a cute Dot café like Home.stead Bakery & Café, with its to-die-for pastries and paninis, or the just-opened Honeycomb Café, a sweet farm-to-table owned by newlyweds Lara and Nicole Miele. Maybe some of their luck in love will rub off on you.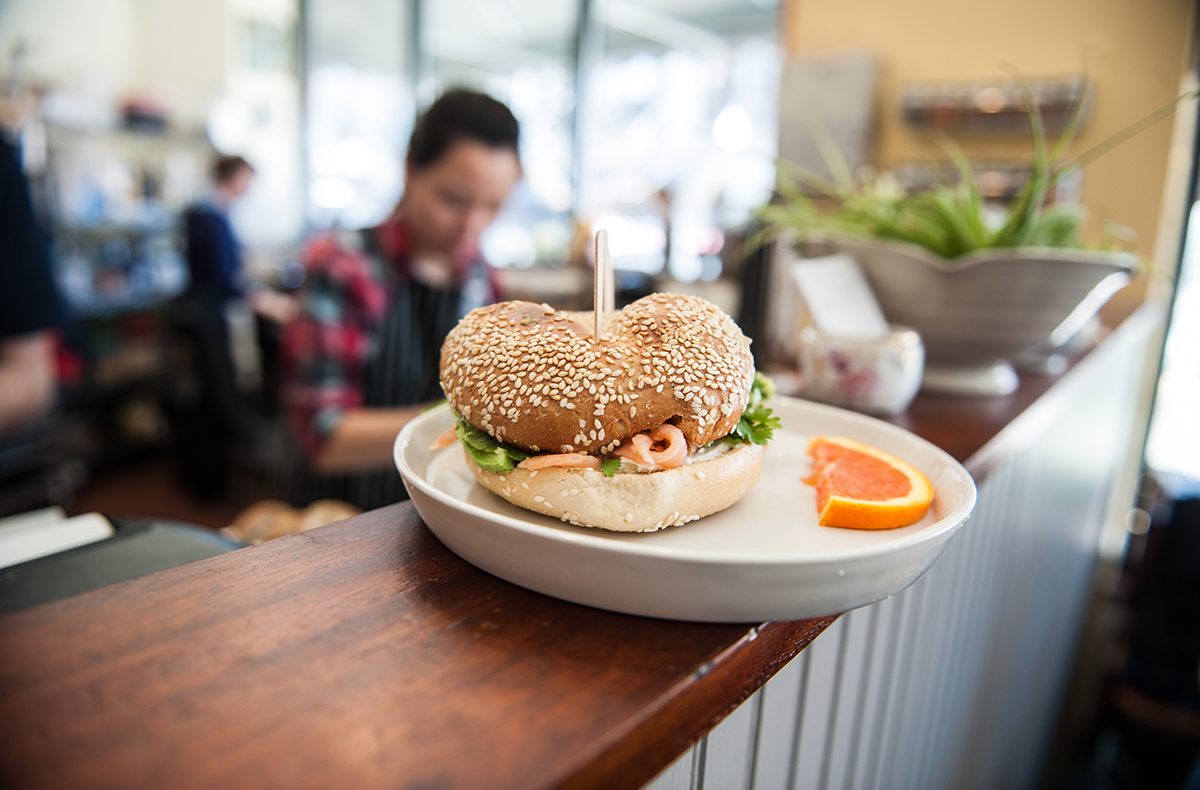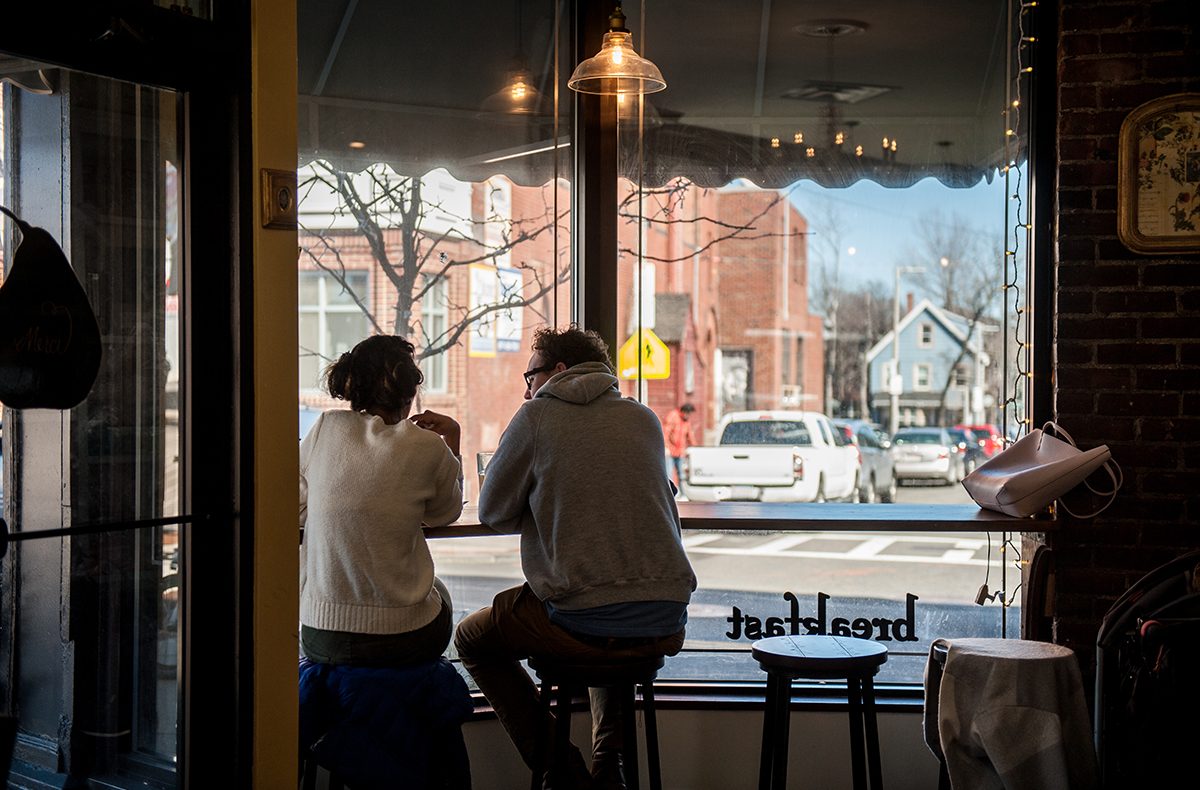 ---
---