Seven Can't-Miss Events in Boston, October 2017
Including "Elvis and Me," the Boston Book Festival, and more.
---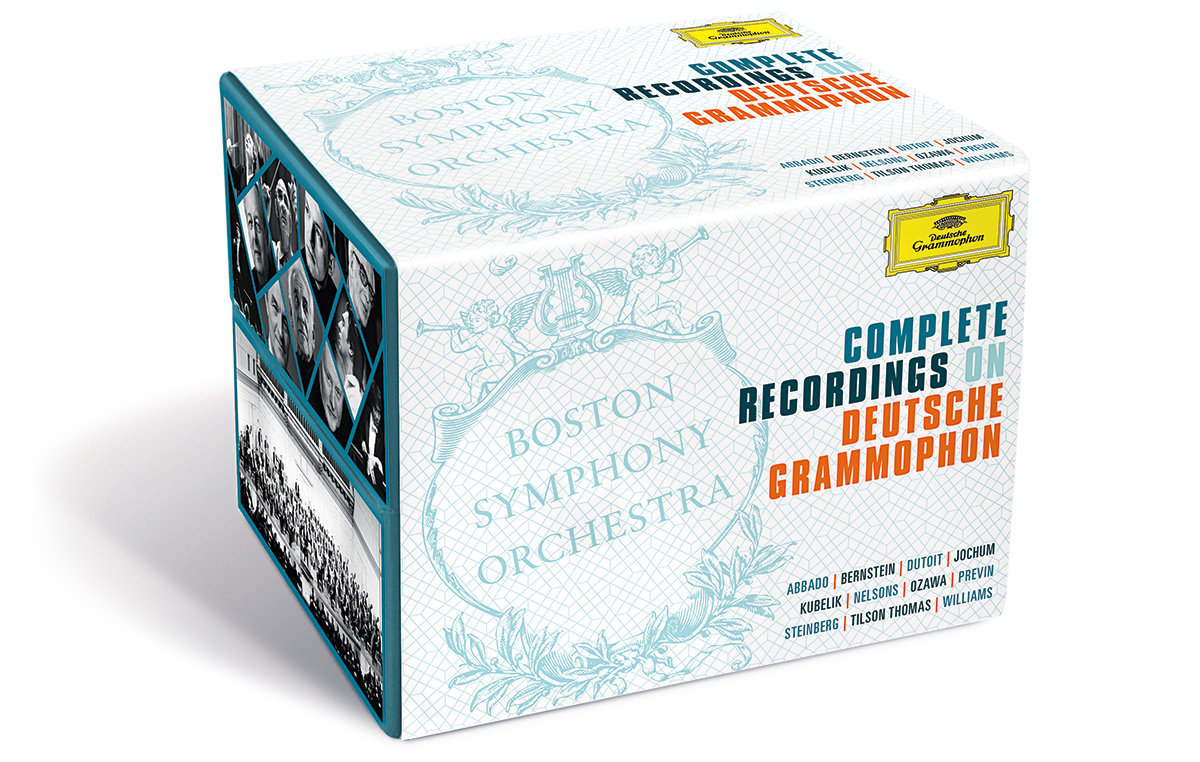 CLASSICAL COLOSSUS
Boston Symphony Orchestra: Complete Recordings on Deutsche Grammophon
Are you a big BSO fan, desperate to own its recordings of canonical works like Holst's The Planets, Ravel's Boléro, Tchaikovsky's Nutcracker, or Beethoven's Fifth? Or perhaps you're a connoisseur of eclectic fare, delighted to hear a major orchestra tackle more-avant-garde pieces by Takemitsu, Bartók, or Schoenberg. Or let's say you're a classical newbie just looking for a one-stop education in the celestial music of the centuries. Whoever you are, the BSO will satisfy all your symphonic needs with this brick of 57 compact discs, covering the entirety of the orchestra's recordings for the legendary label Deutsche Grammophon, from 1969 to the present day.
So rich is the depth of music here, it functions as a who's who of BSO conductors—from William Steinberg and Seiji Ozawa to John Williams and Andris Nelsons—not to mention the panoply of massive guest maestros such as Leonard Bernstein, Claudio Abbado, Michael Tilson Thomas, and André Previn. It's enough music to experience a different masterwork each week over the next year and beyond.
Out October 20, $200, Deutsche Grammophon.
JAZZ
Hudson
The members of this humbly named supergroup—drummer Jack DeJohnette, keyboardist John Medeski, guitarist John Scofield, and bassist Larry Grenadier—represent more than 50 years of jazz history and have toured with the likes of Miles Davis and Joshua Redman. Expect this show to draw heavily from their recently released debut album.
October 8, Berklee Performance Center, 617-747-2261, berklee.edu/bpc.
FINE ARTS
XYZT: A Journey in 4 Dimensions
In what may be the most mind-boggling installation of the year, French computer scientists Adrien Mondot and Claire Bardainne have created 10 virtual environments, wherein visitors can create and shape their own "digital landscapes" of light as they interact with animated lines, dots, and letters.
October 14–April 22, 2018, Peabody Essex Museum, 978-745-9500, pem.org.
THE KING
"Elvis and Me"
Priscilla Presley—yes, that Priscilla Presley—comes to Beverly to engage in "an open conversation" about being queen to the King with TV arts critic Joyce Kulhawik. In addition to revealing vintage photos and videos, she'll field questions about her life with her rhinestoned, swivel-hipped husband.
October 20, The Cabot, 978-927-3100, thecabot.org.
ROCK
Guns N' Roses
The last time that Axl Rose, Slash, and Duff McKagan toured together was 1993. After decades of public feuding, they've reunited on the humorously named "Not in This Lifetime" tour—and are ripping up stages with hard-rock hits like "Sweet Child o' Mine" and "November Rain." Catch 'em now before they break up again.
October 22, TD Garden, ticketmaster.com.
THEATER
Kiss
Since premiering in Germany, Guillermo Calderón's play-within-a-play has been earning raves, while reviewers desperately attempt not to reveal spoilers. What we do know: It's about young actors staging a Syrian soap-opera script they found on the Internet—but reality shifts in shocking ways once they start contacting the playwright.
October 26–November 19, Emerson Paramount Center, 617-824-8400, artsemerson.org.
LIBROPALOOZA
Boston Book Festival
Our annual celebration of all things literary returns with a roster of A-list writers—including Daniel Handler and Maureen Dowd—plus up-and-coming stars, such as Somerville's Daphne Kalotay (pictured), whose tale "Relativity" was chosen as this year's required reading for "One City One Story."
October 28, Copley Square, bostonbookfest.org.
---