Four Book Recommendations from Boston Executives
Including Spark, On the Road, and more.
---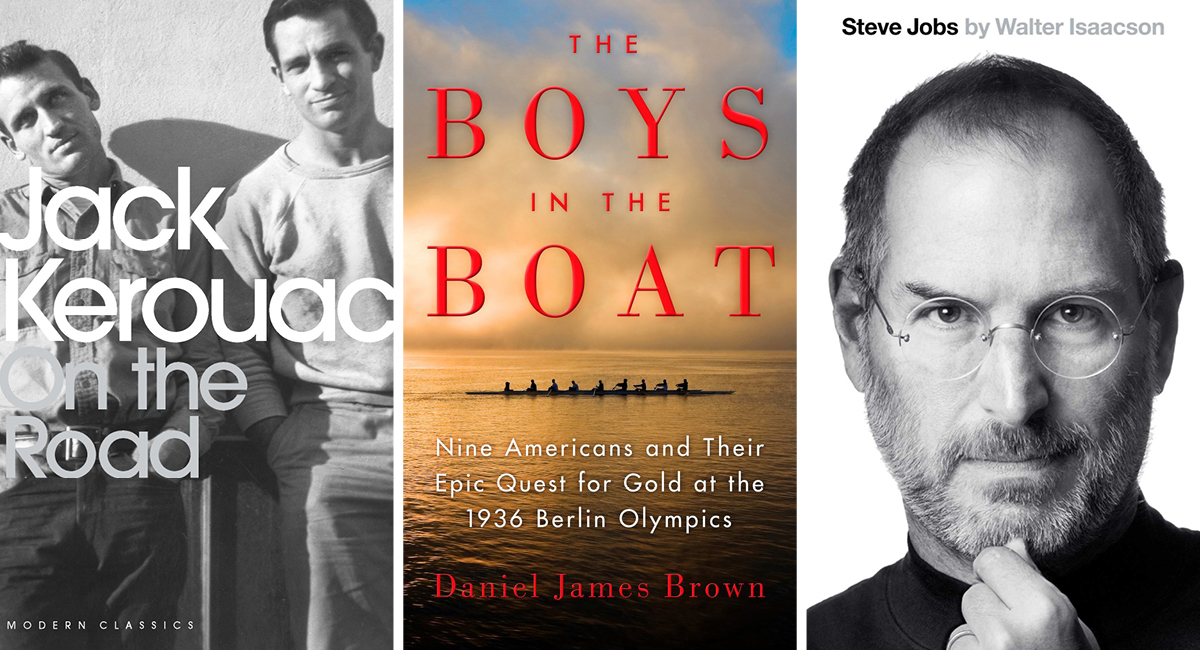 Joseph "Jay" Hooley, chairman and CEO of State Street Corporation:
The last book I read was The Boys in the Boat, an incredible story of individual perseverance and teamwork by an eight-oared U.S. crew team during the 1936 Olympics.
Andrew Collins, president and CEO of Sentient Jet:
On the Road, by Jack Kerouac, was one of the most interesting books I have ever read in that it drove me to read a ton more books, by him and others. In business, there is a book by Robert Slater called Ovitz, which is about Michael Ovitz, who founded the Creative Artists Agency. That to me represented an incredible story about what you can build through relationships.
Matthew O'Toole, president of Reebok:
A book that made a lasting impression is Spark, by Dr. John Ratey—it really solidified for me that exercise holds far more than physical benefits. Ratey proves that leading a fitness-focused lifestyle beats stress, lifts your mood, fights memory loss, and even helps us become more mentally agile.
Nigel Travis, CEO of Dunkin' Donuts:
I've read several books on Steve Jobs, and think they're important because he demonstrated true vision and courageousness after being fired from Apple the first time around, and navigating through difficult times when he went to Pixar. He showed a resiliency that I'd like to think I managed to copy over the course of my own career.
[Adapted from Boston Inc., a series of interviews conducted in 2015 and 2016. See more.]
---