Seven Can't-Miss Events in Boston, March 2018
Including Astral Weeks: A Secret History of 1968, Alvin Ailey American Dance Theater, and more.
---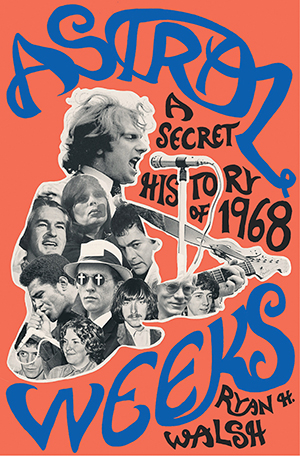 BOOKS
Astral Weeks: A Secret History of 1968
Three years ago, Boston published an article by Ryan Walsh detailing the long-buried story of how Van Morrison developed his landmark debut solo album, Astral Weeks, in our city. Editors at Penguin took notice, and soon Walsh was asked to expand his story to cover the counterculture and arts scene here in the late 1960s. The result is one of the finest books written about Boston (and it has nothing to do with sports, politics, or crime).
Walsh weaves the stories of luminaries who had crucial experiences in Boston—Morrison, Lou Reed, Timothy Leary, James Brown—around the forgotten and often astonishing history of the city when it was old, weird, and grimy. "I didn't understand why Boston's role in the counterculture in the 1960s wasn't a story. Maybe because it's laced with these failures and unsavory things," Walsh says. "But for me, in telling a story, failure is just as interesting as success."
Out March 6, Penguin Press, $27.
FINE ARTS
"T.C. Cannon: At the Edge of America"
Though he died in the 1970s when he was only 31, T.C. Cannon is still considered one of the most influential Native American postwar artists. As seen in this exhibit featuring dozens of his works, his vibrant portraits and patterns synthesize psychedelia, postmodernism, and traditional art in a way that is both of its time and ahead of ours.
March 3–June 10, Peabody Essex Museum, 978-745-9500, pem.org.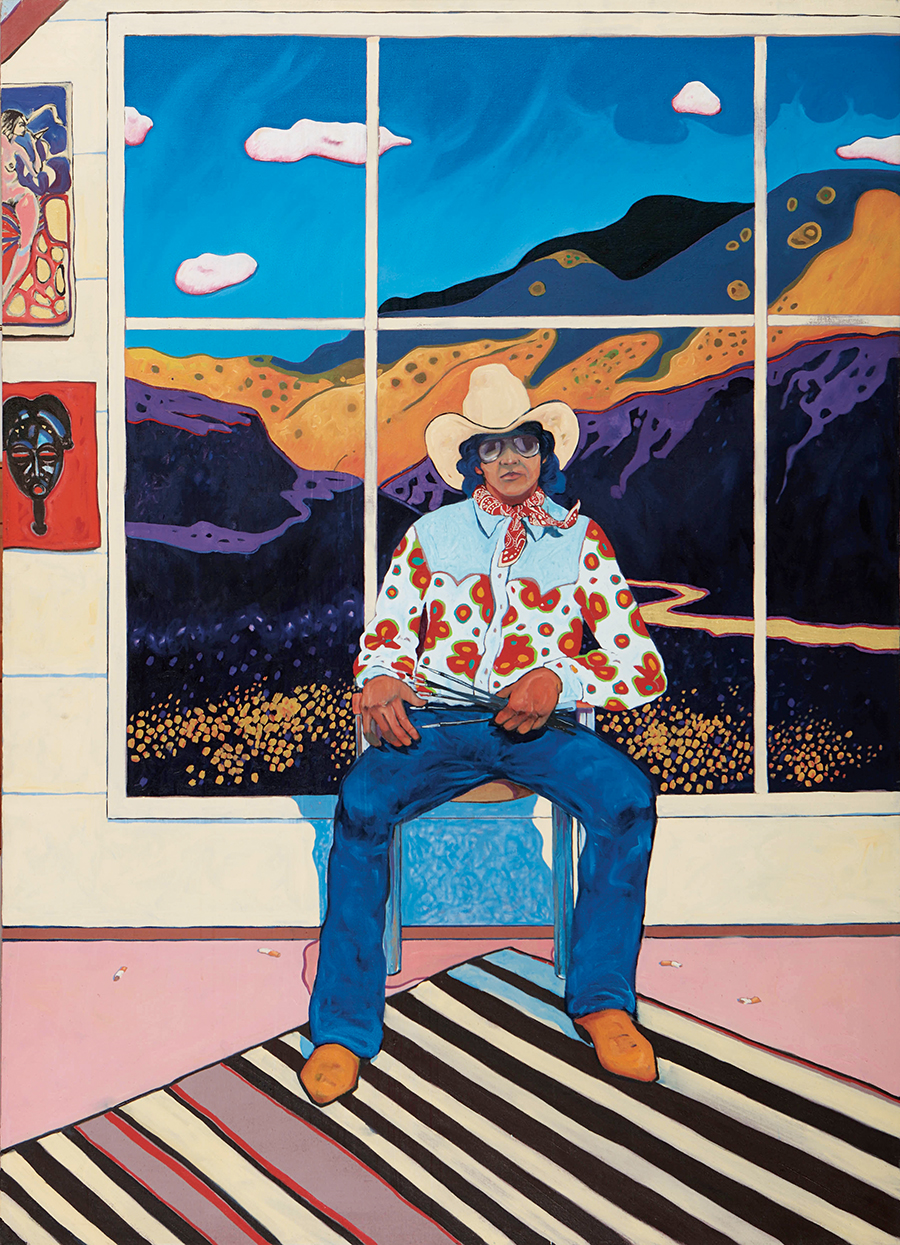 THEATER
Hamlet and Saint Joan
In this dizzying feat of theatrics, the New York troupe Bedlam is performing two classic plays concurrently: Shakespeare's most famous tragedy and George Bernard Shaw's tale of the simple farm girl who became Joan of Arc. In each, the dozens of characters are ingeniously portrayed by just four actors.
March 7–25, Cutler Majestic Theatre, 617-824-8400, artsemerson.org.
ROCK
Kristin Hersh and Tanya Donelly
These stepsisters from Rhode Island were the leaders of Throwing Muses, who were Boston college-rock royalty back in the 1980s and '90s. After splitting to forge their own paths—Hersh has an acclaimed solo career and Donelly founded Belly—they're sharing the stage again for a rare series of concerts, just before a reunited Belly drops its new album this spring.
March 9–11, City Winery, citywinery.com.
ICON
k.d. lang
It's been a quarter-century since the Canadian crooner released Ingénue and its hit single "Constant Craving." To celebrate the anniversary, Lang is performing the album in full, along with other indelible fan favorites.
March 22, Orpheum Theatre, 617-482-0106, crossroadspresents.com.
DANCE
Alvin Ailey American Dance Theater
Alvin Ailey's company is a regular visitor to town, but this year's repertoire is anything but regular. Featuring music by John Coltrane, Nina Simone, and Earth, Wind & Fire, as well as a revival of "The Golden Section" from the 1983 Twyla Tharp–David Byrne ballet The Catherine Wheel, this series promises to be funky and fabulous.
March 22–25, Wang Theatre, 800-982-2787, bochcenter.org.
FILM
Irish Film Festival
It's only appropriate that Boston hosts the largest film festival of this kind outside of bonny Éire itself. This year, like every year since 1999, the festival promises to deliver a rollicking mix of feature films, short films, and documentaries from both the home country and beyond.
March 22–25, Somerville Theatre, irishfilmfestival.com.
Addison dooly, self portrait in the studio, 1975, T.C. Cannon, © 2017 estate of t.c. cannon (painting); paul kolnik (alvin ailey american dance theater); courtesy photo (astral weeks)
---